| We participate in the Amazon Associates program and may receive compensation when you click some links in this article | 
The kimono is a traditional Japanese garment. The kimono is always worn for important festivals or formal occasions. It is a formal style of clothing associated with politeness and good manners. Enter the Cat Kimono. Nowadays, it's getting on popularity in one particular form, that traditionally it was never used before. Here we have kimonos specially made for cats. If you think about it, it is not a strange thing having in mind Japanese people have a "thing" for these pets.
In the gallery below you can see how these two Japanese "things" look like collided. The images are definitely interesting, and one must think of a process of creating such a small kimono for cats, but also on the fact that cats can't be especially pleased about the situation. However, the cat kimono is getting very popular and can be purchased online from Amazon.
1. Relax time at a spa… wearing my favorite cat kimono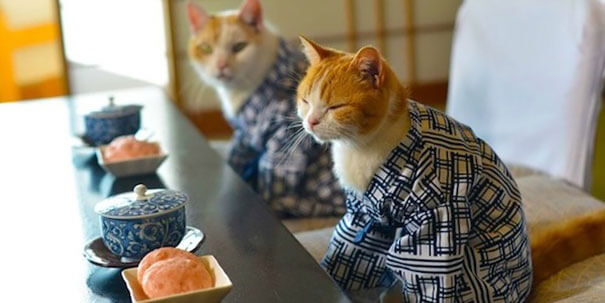 2. What's with the plastic fish?! Is this some kind of sick joke?!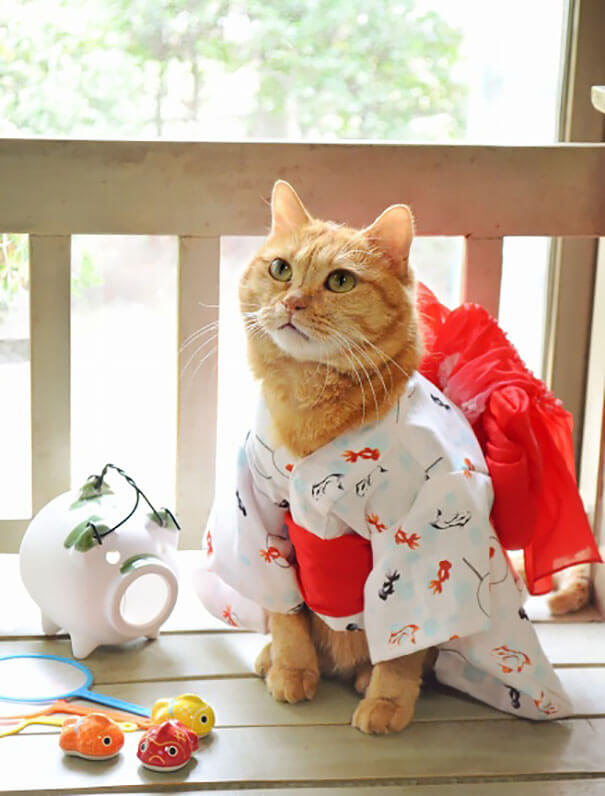 3. Beautiful Geisha – But i do scratch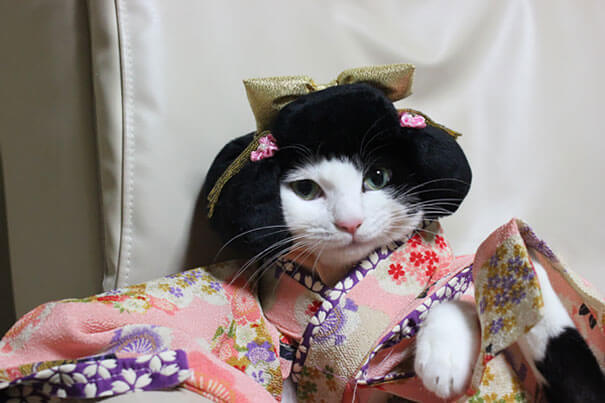 4. Are we done with the photo shoot? This thing is really uncomfortable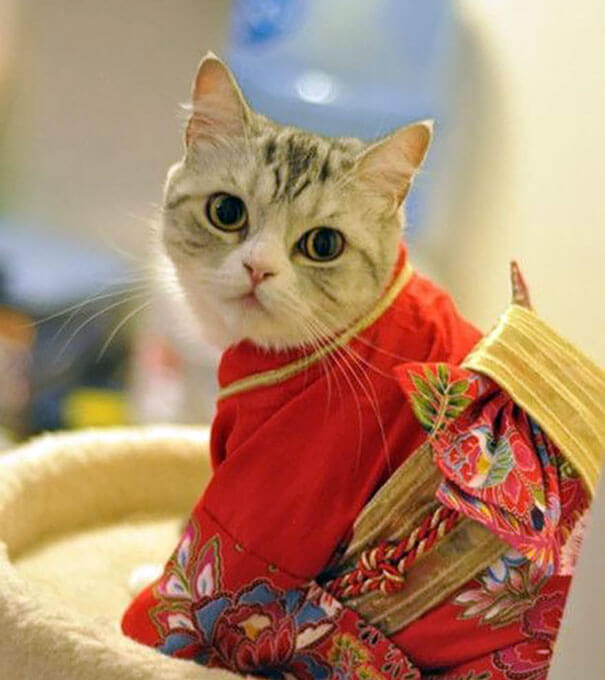 5. It's raining…not good for kimonos. Let's stay in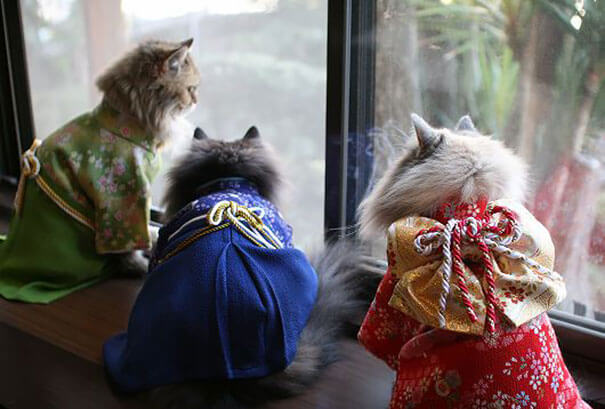 6. I want my pajamas. Take the picture already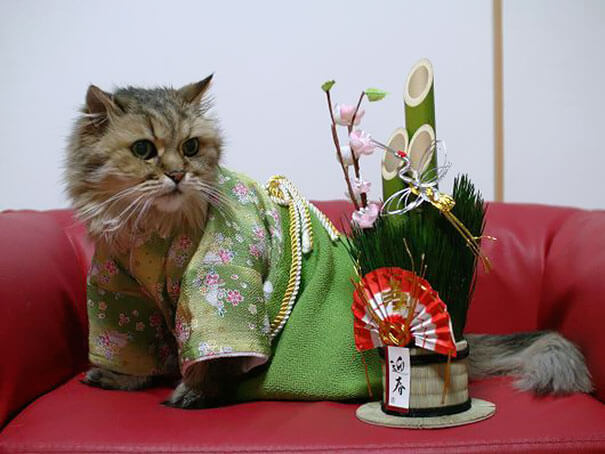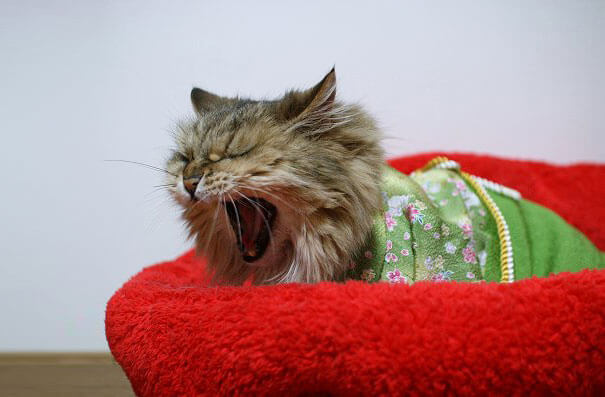 7. Adorable kitty in kimono. Looks pretty good actually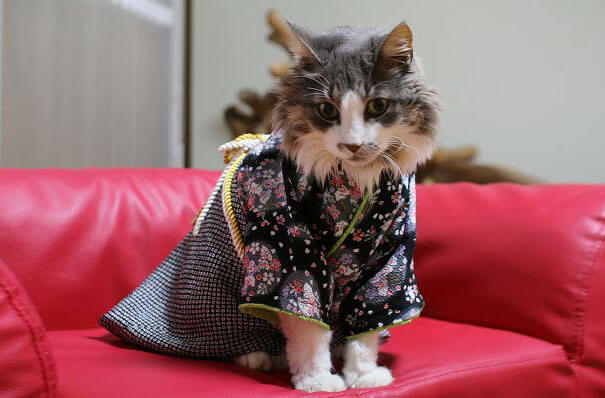 8. Get me out of this, please.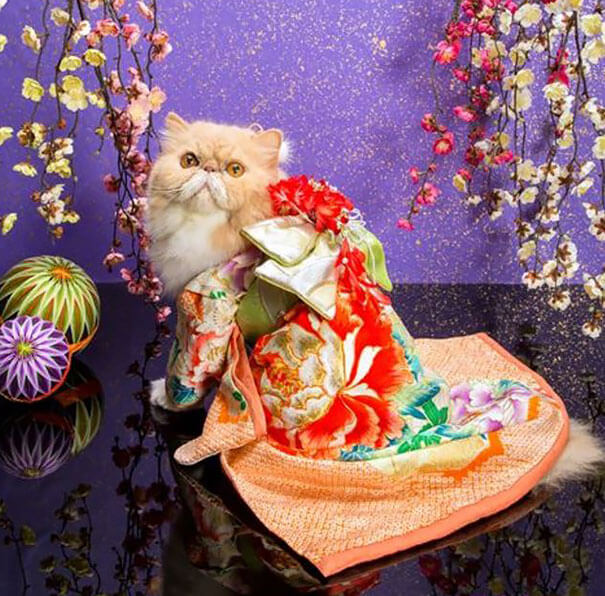 9. So, I'm getting sushi for this? YES!
10. I think Jerry will make fun of me.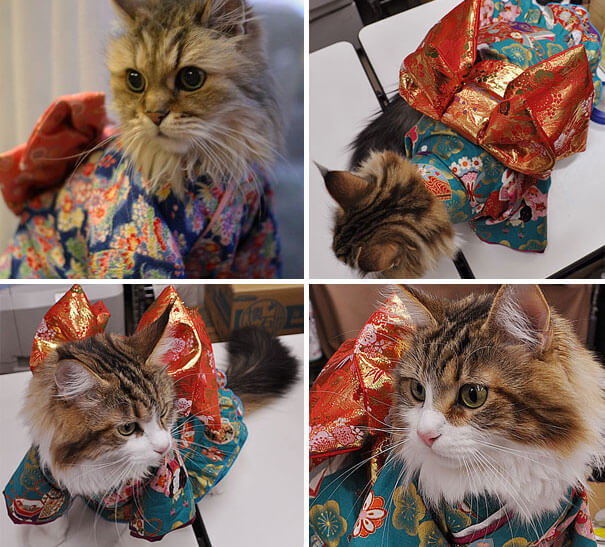 11. I look better from the right. Don't take pictures from the other side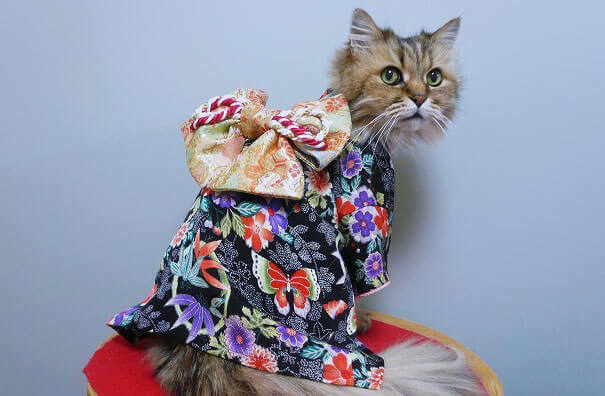 12. My cat kimono is too small…Why did you thought i was a small?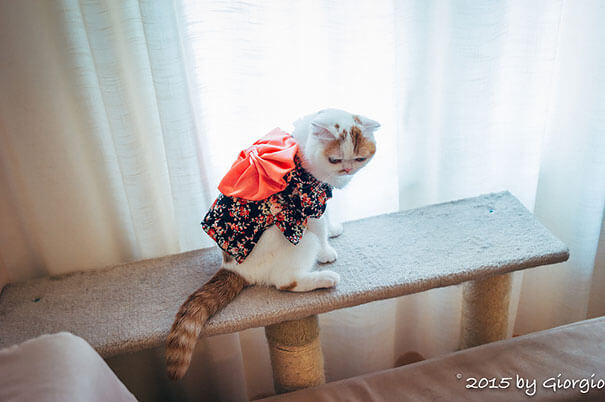 13. Never asked for this…But making it work like a superstar!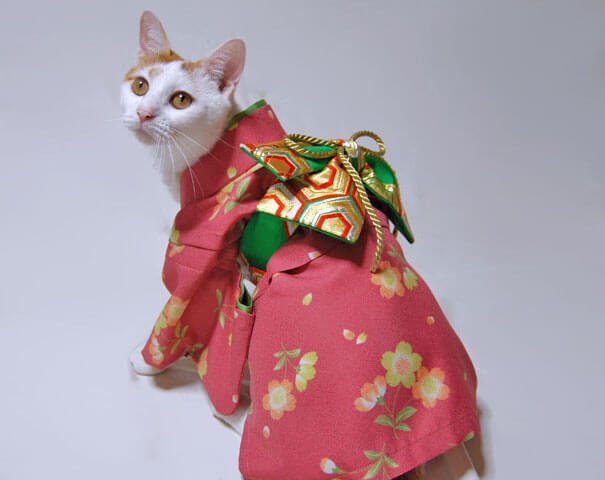 14. Tiny kitty in a tiny kimono. Adorable!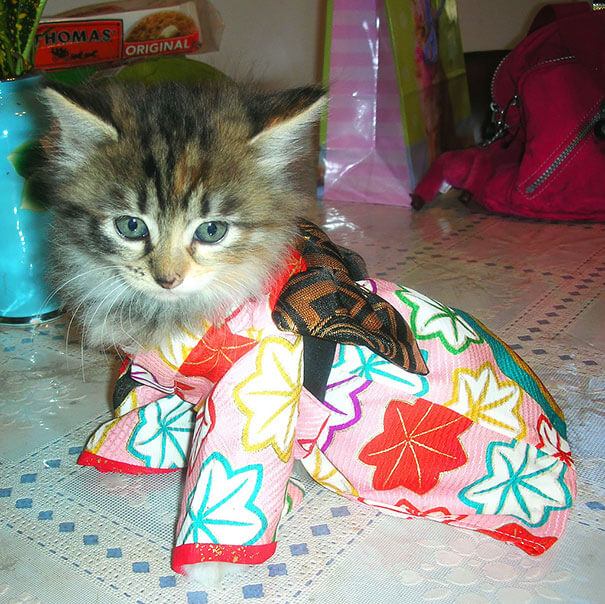 15. Is that me?! (looking at the mirror)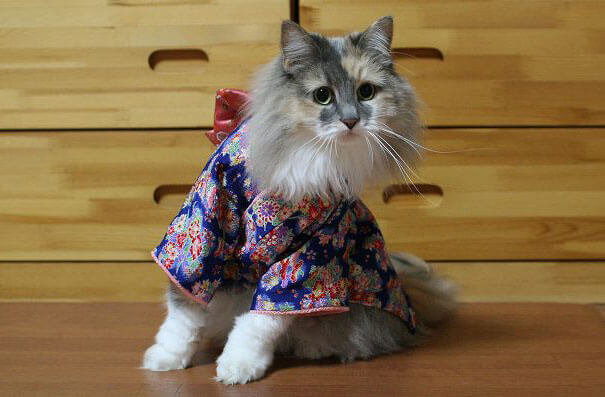 16. Another cat's kimono for a birthday?!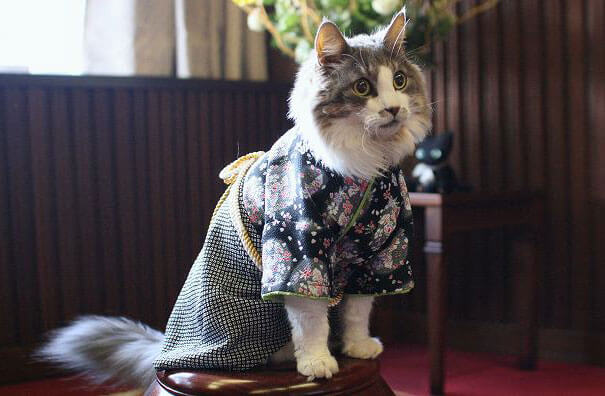 17. It's great, I'm so happy, hooray… (sarcasm overload)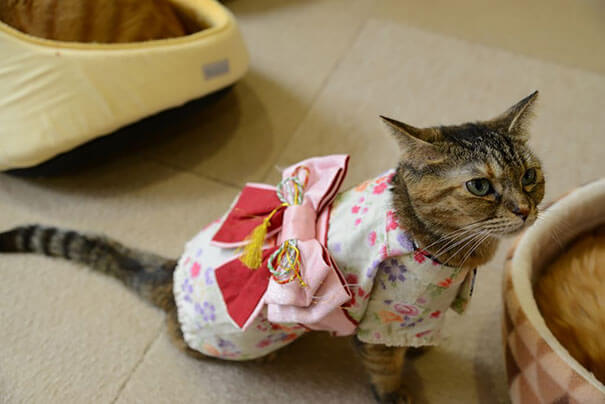 18. Purchase some tuna from Amazon this time!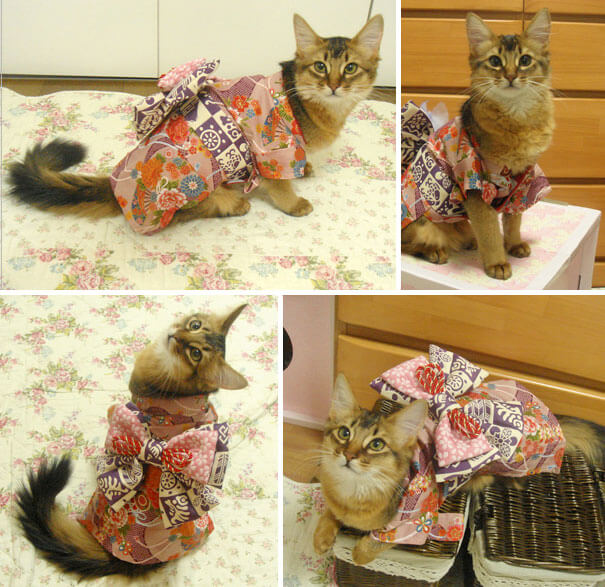 19. We must get him some dolls to dress up.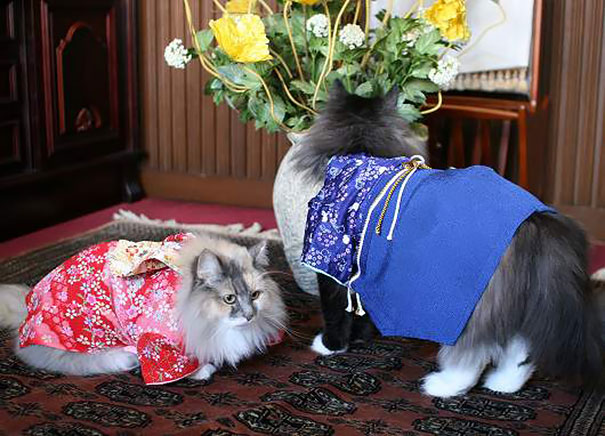 20. I don't want to talk to you ever again…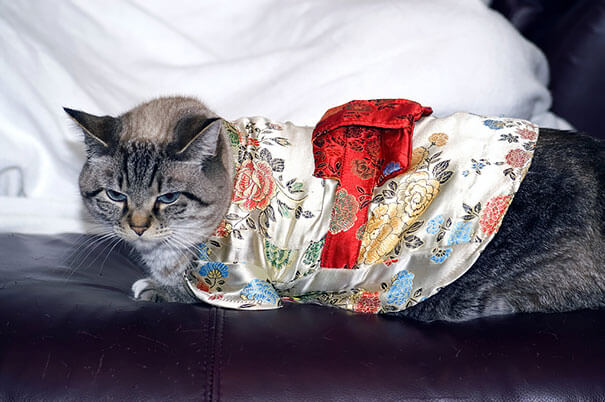 21. Handsome kitty in a kimono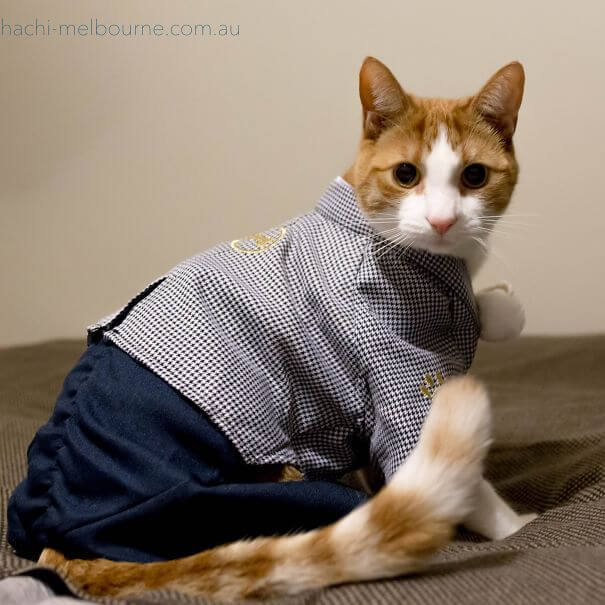 22. No! I SAID NO!