Makeup has been lifted up to a level of an art a long time ago. Nowadays we witness many talented people dedicated to this profession as artists. In the gallery below you can see fantastic body painting works by the gifted Australian makeup artist Georgina Ryland, whose career started not so long ago and a great success can be sensed while watching her marvelous works that you're about to see.
Georgina is an all rounded makeup artist with a passion for utilizing traditional painting and drawing techniques upon a 3D canvas. She branched into makeup and special effects design in 2014 when she completed a Diploma of Cinemagraphic Makeup at the Australian Academy of Cinemagraphic Makeup. Her works can be categorized into several categories: Body Painting, Beauty, Special Effects and a Makeup for ants, cutely called,  or a very detailed makeup paintings on very tiny surfaces like eyelids, for example.
Georgina is an awarded artist. She holds the second place of the IMATS Sydney 2014 Battle of the Brushes competition for her piece in the Beauty/Fantasy Category.  Her work has been published in Laud Magazine, Cole Magazine, Makeup Artist Magazine and MX Newspaper and has been featured in Huffington Post, Daily Mail, Allure, Buzzfeed, Yahoo, PopSugar, Mashable, Entertainment Weekly and Cosmopolitan.
You will recognize many themes from pop culture among body painting works in the gallery, movies particularly, like Star Wars, Lord of the rings and many others. If you like what you see make sure to follow Georgina and her career and work on Instagram where she has more than 26k followers and see how it's going to develop and where it's going to take her.
Georgina Ryland a makeup artist from Brisbane Australia and her fantastic body paintings.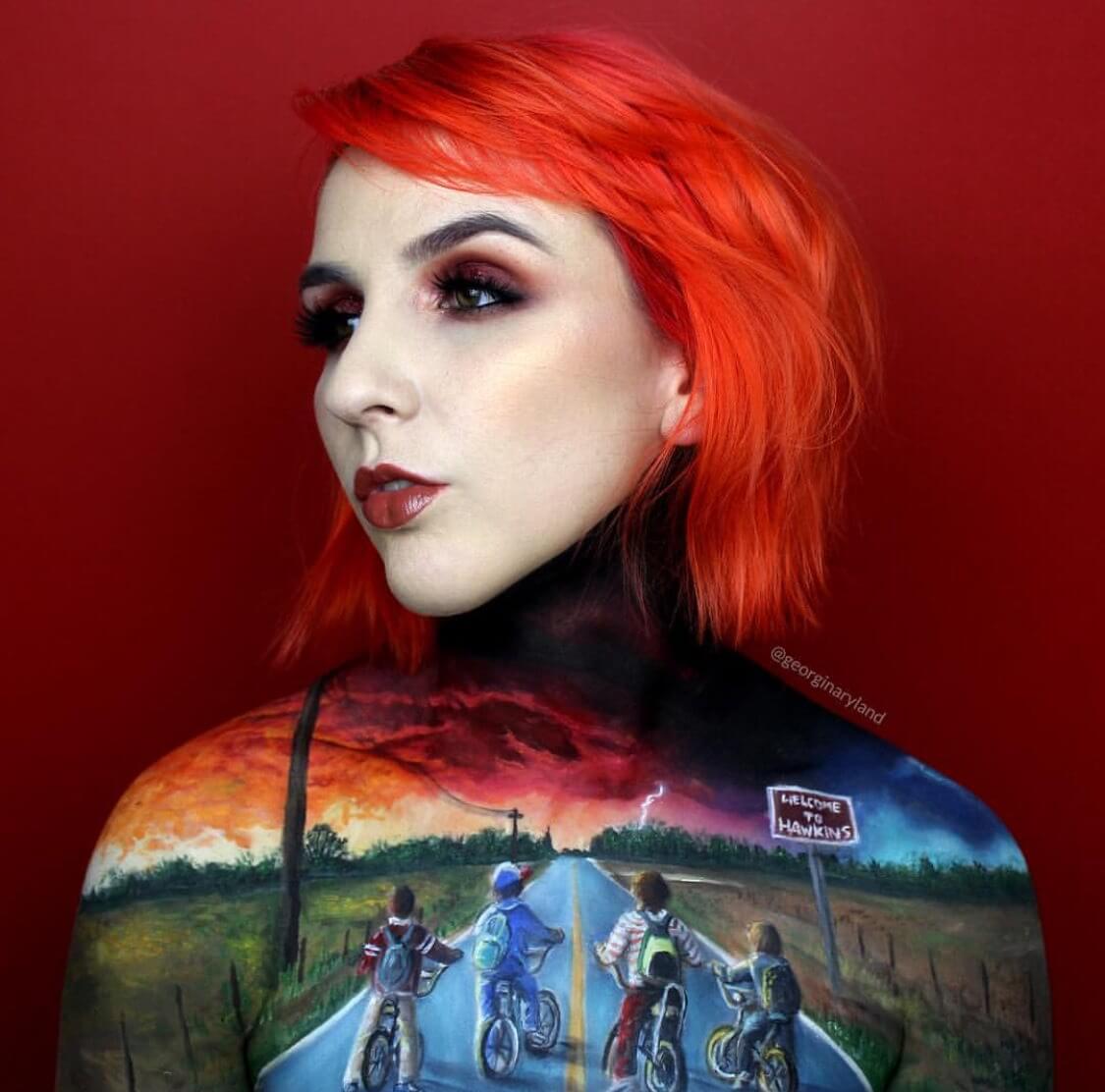 Mount Doom from Lord of The Rings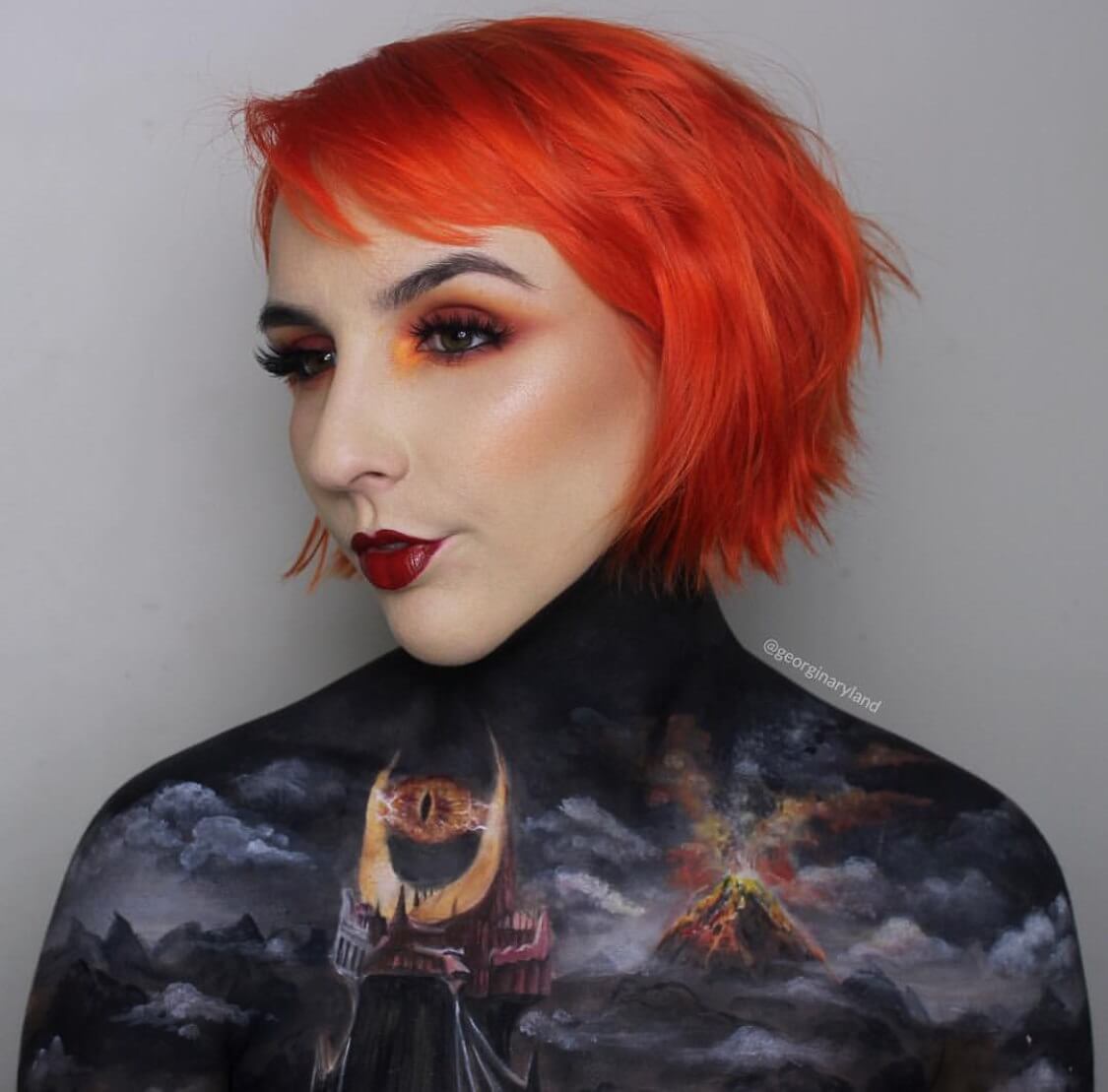 The Millennium Falcon and Death Star from Star Wars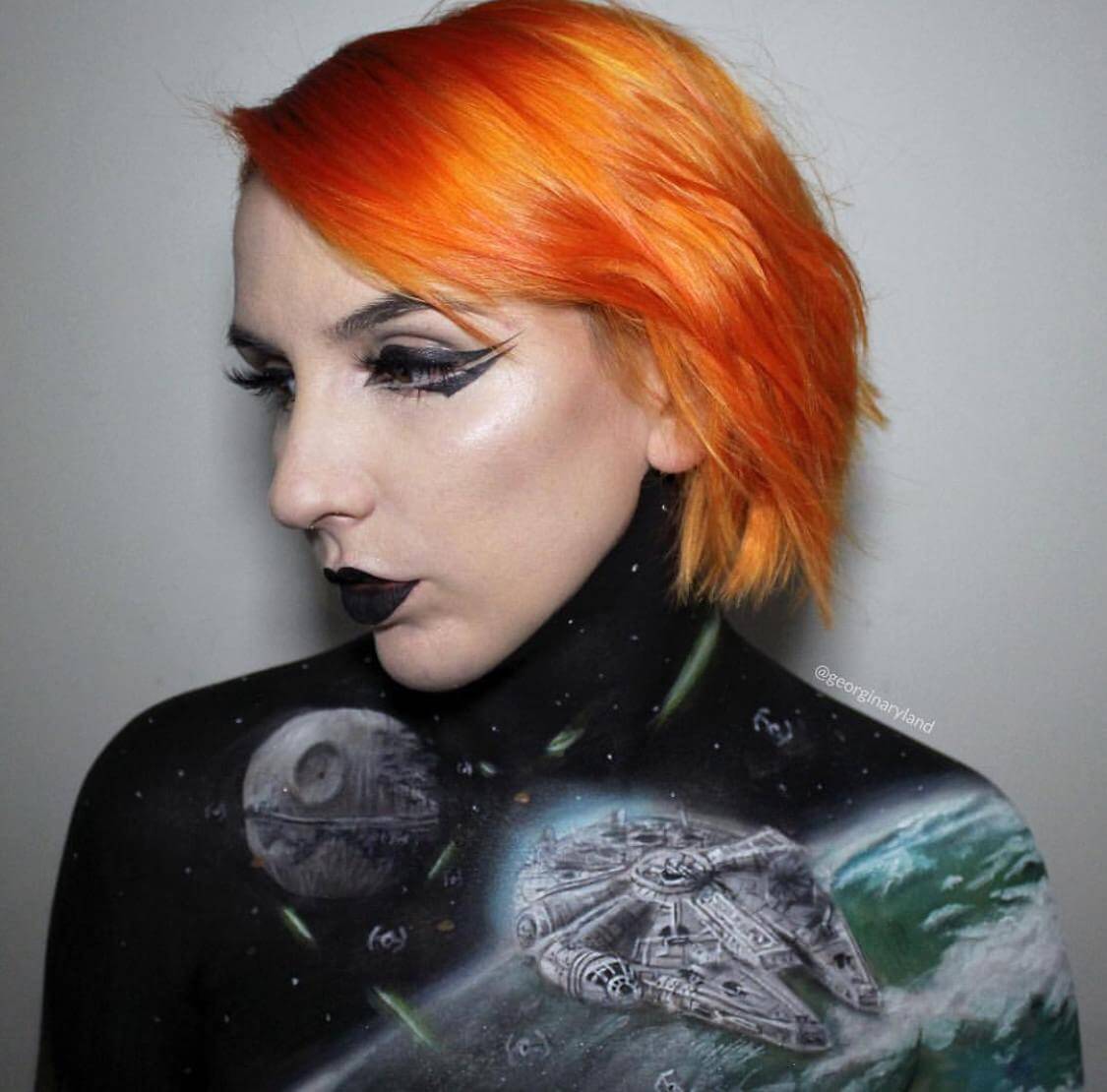 Epic Joker piece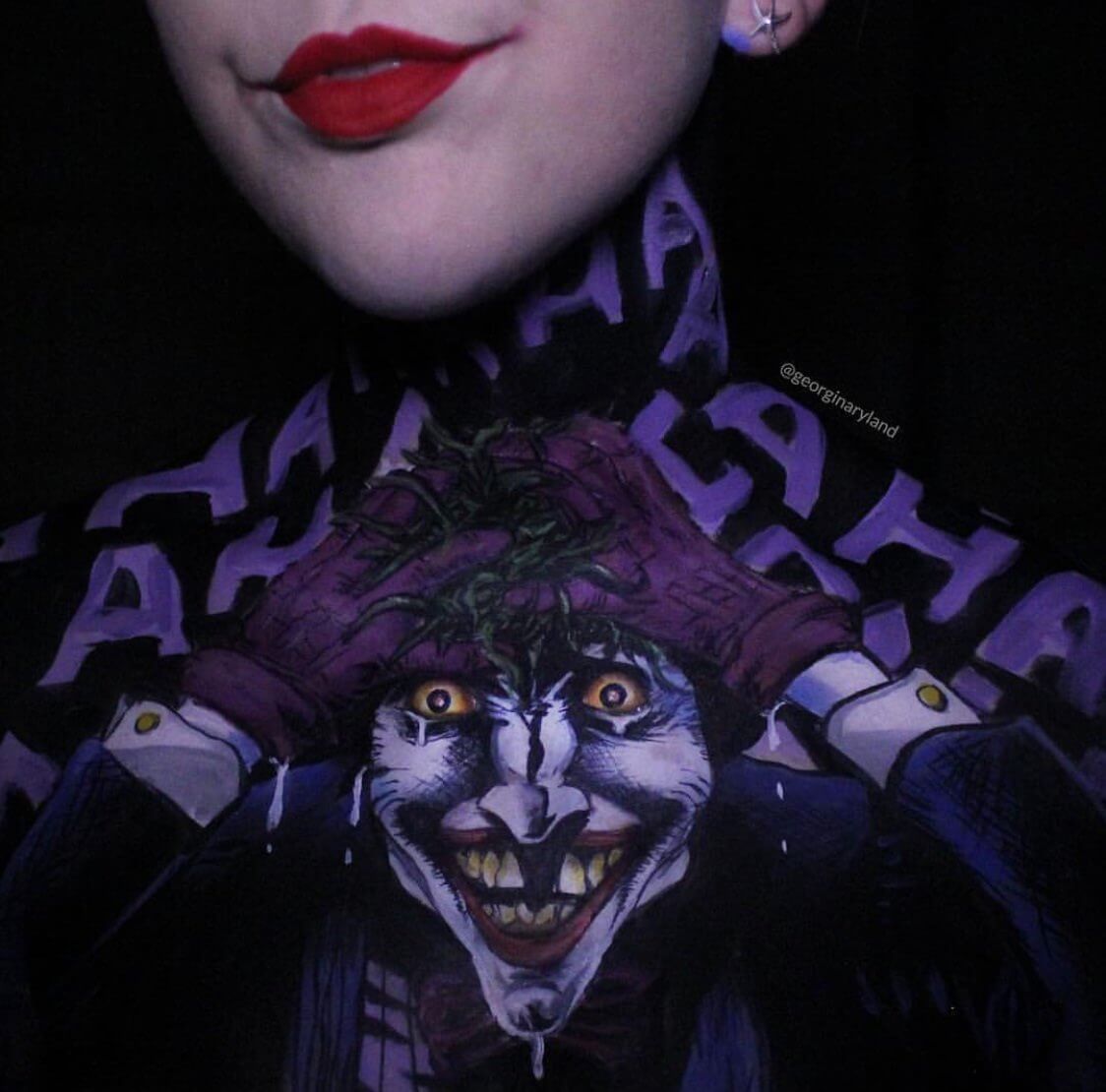 Hogwarts School of Witchcraft and Wizardry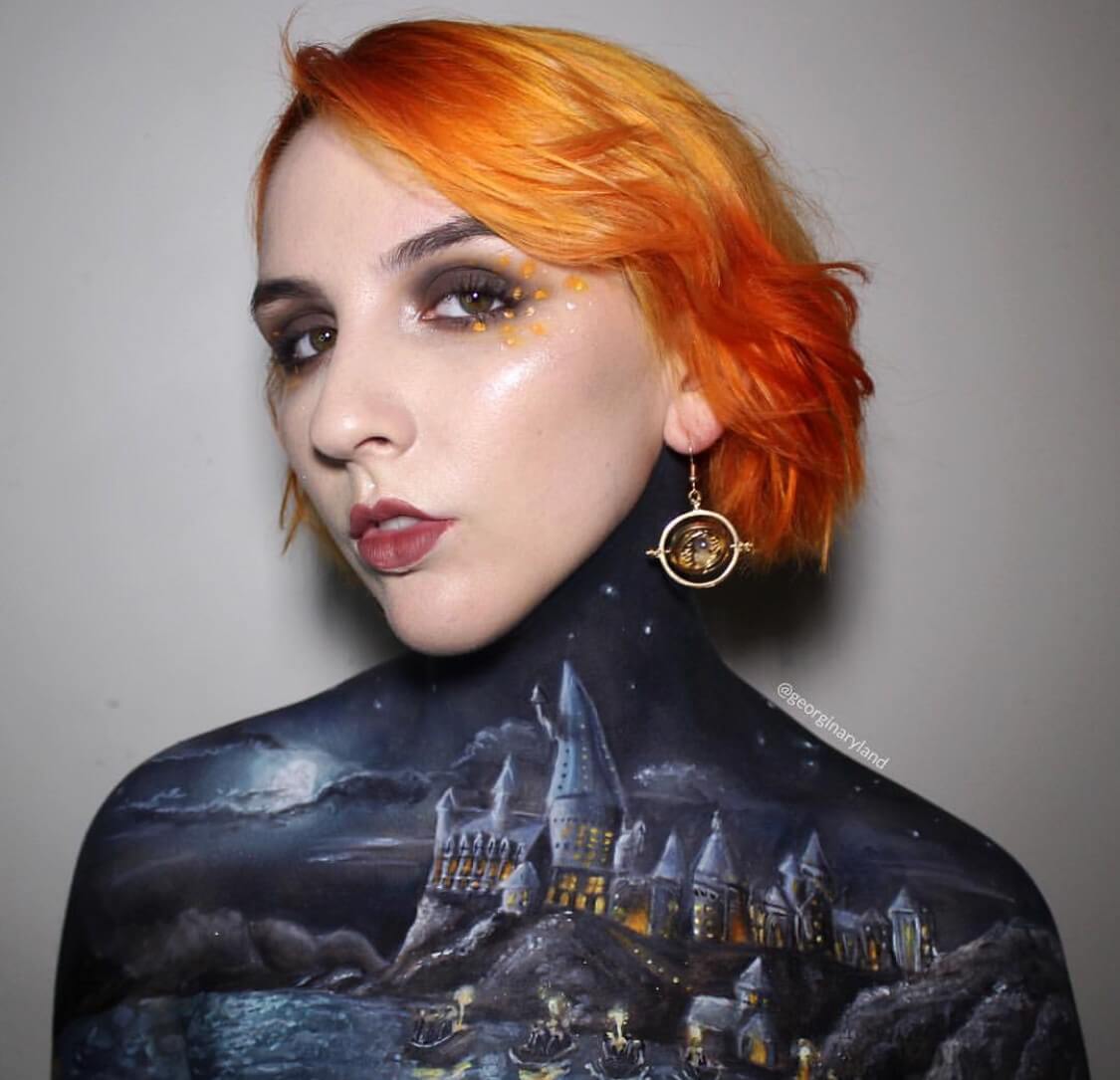 Link from The Legend of Zelda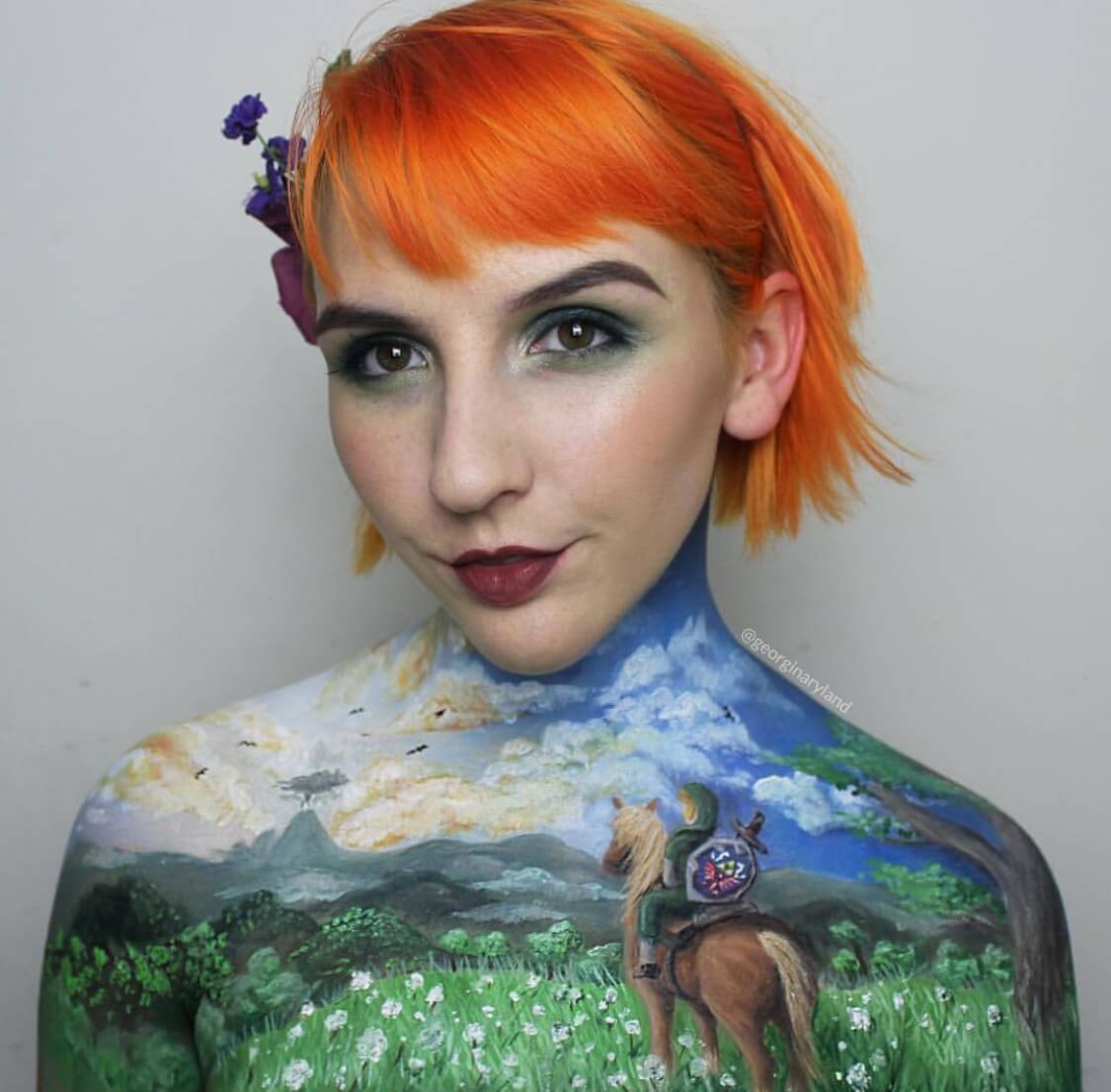 Jews done beautifully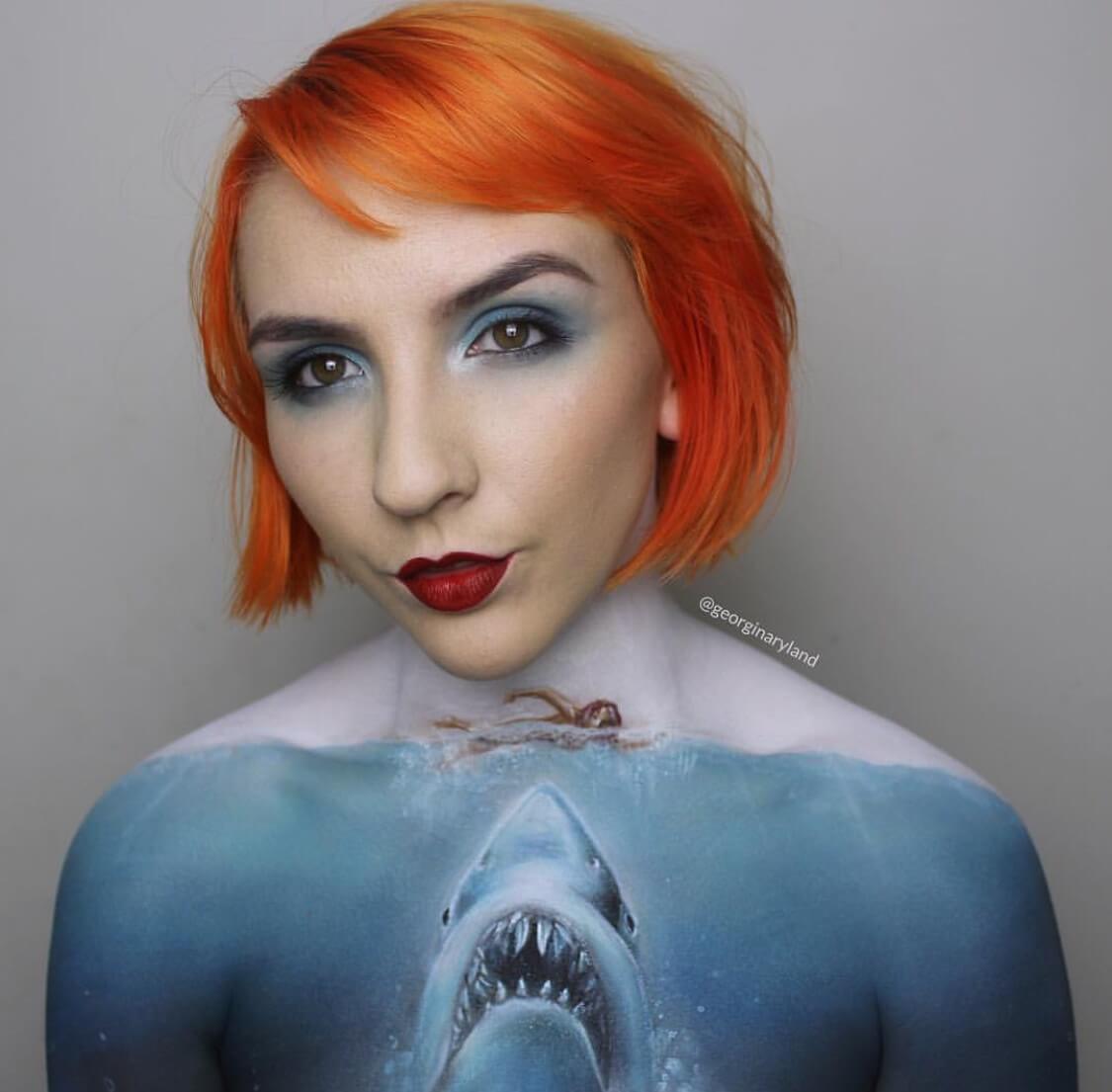 Beauty and the beast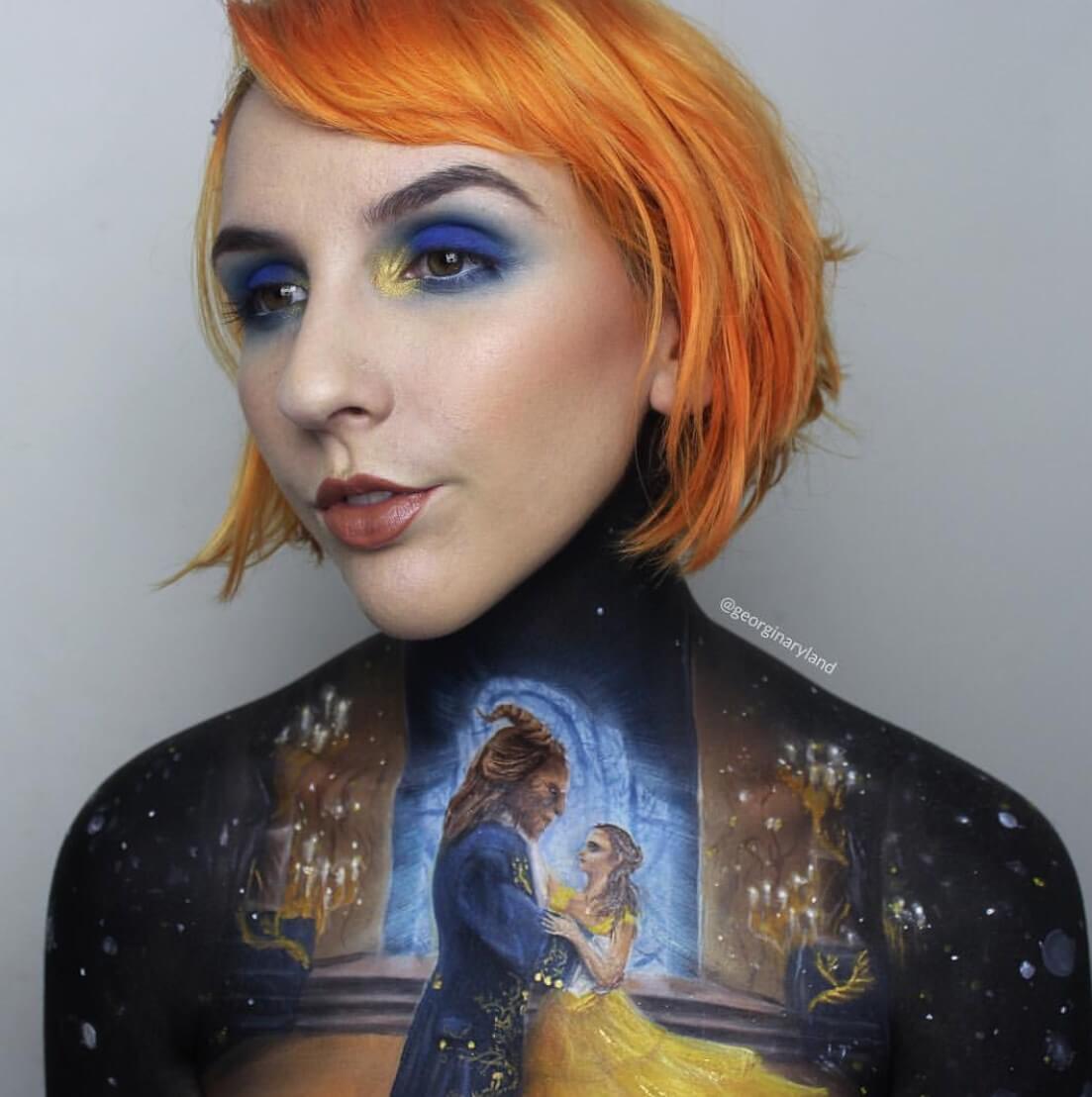 My favorite – Guardians of the galaxy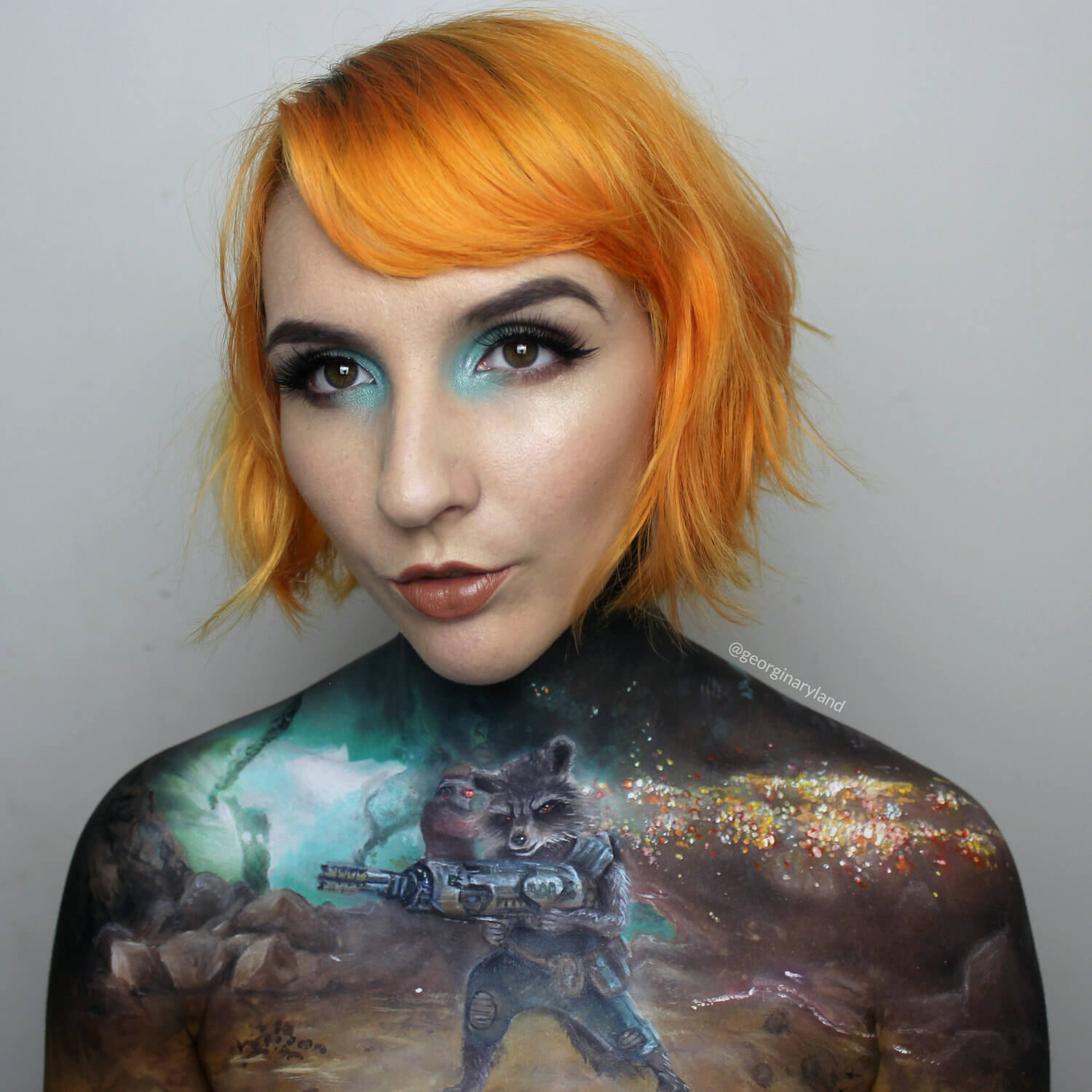 All images courtesy of Georgina Ryland