These fluffy cat line art by Kamwei Fong will make you want to start drawing. For real. They are all made with pencil and you can actually see the lines the artist drew to achieve the finish product. They look so good, you almost want to touch the screen and pet them right?
Have you ever seen a cat before and after being wet? Yes, me too and they look hilarious. The drastic change they appear to have when they are wet makes them nearly unrecognizable.
They even sometimes look like big rats when they are soaked. Although, when they dry up you cannot resist the thought of feeling their fluffy fur in between your fingers.
Kamwei Fong is a pretty talented illustrator that seems to love cats. Combining the love he has for them with his artistic techniques, he has created some cool illustrations. The artist from Malaysia uses a unique technique to portray these fluffy animals. A technique that you do not see on a daily basis.
First off, Fong uses delicately drawn thin lines to make the cats appear detailed and extra fluffy. The other thing he does that makes people love his work is that he gives each cat he creates a unique personality.
The way he does this is by enhancing their tails. Based on their tails, you are able to see which cat is shy, playful, confused, and so on. The artist has started his illustrations way back in the year of 2010. After years of practicing, Fong is now thinking of creating more animals using the same technique he previously used to portray these cats. He is thinking about creating animals like goldfish, puppies, and monkeys.
He does sell his artwork at the moment on Etsy shop, where people from all over the world can have one of his great pieces.
Fluffy Cat Line Art by Kamwei Fong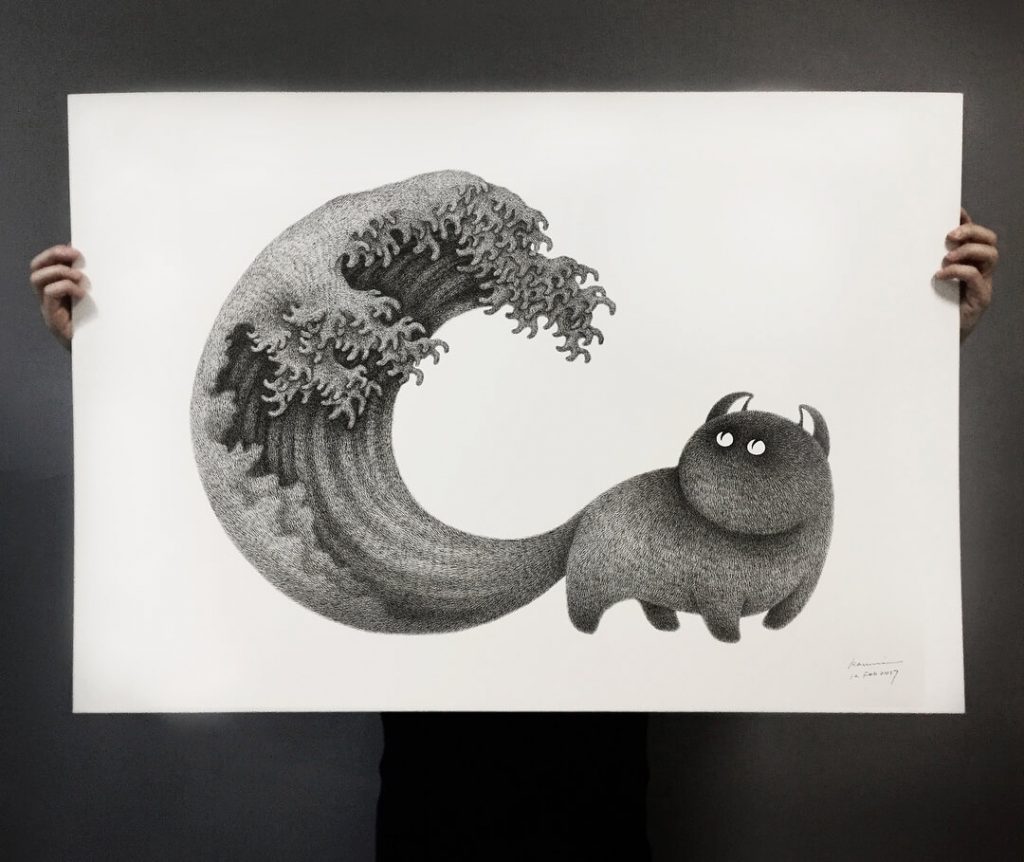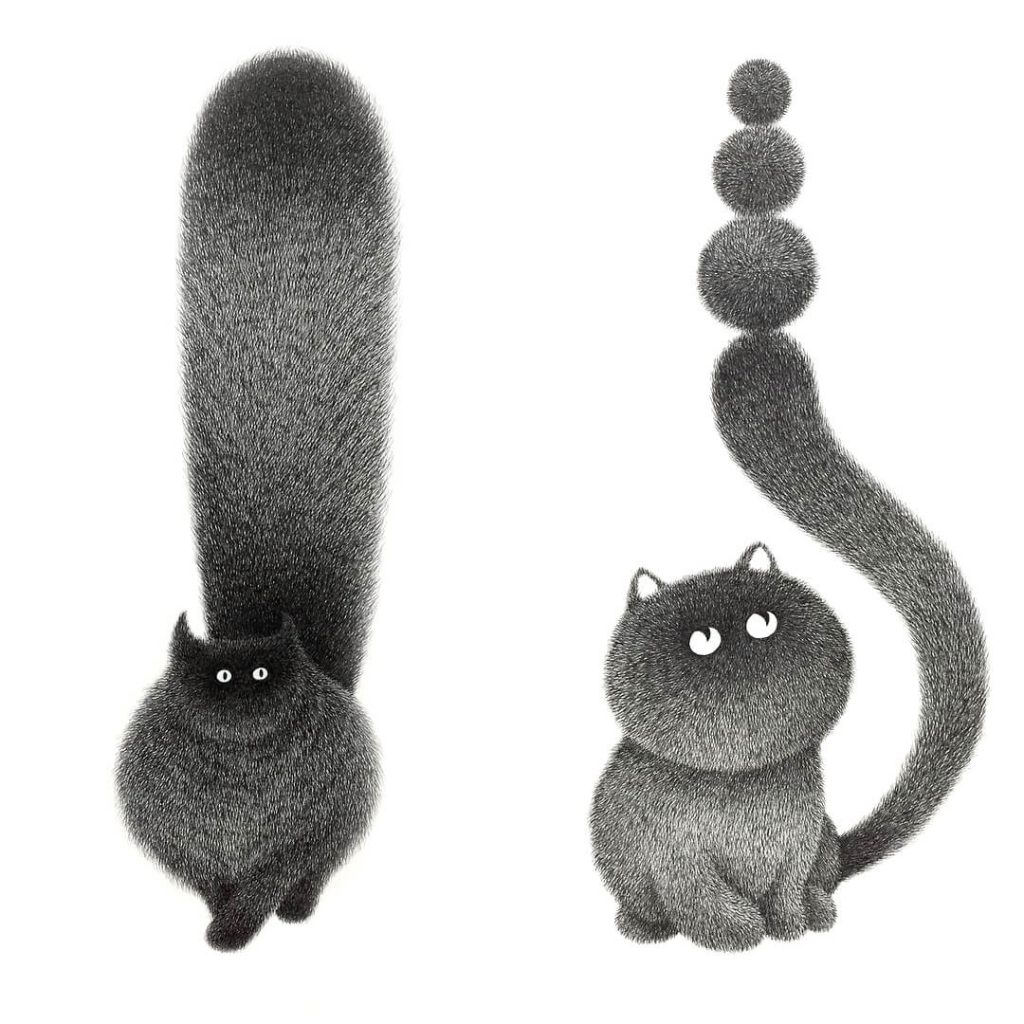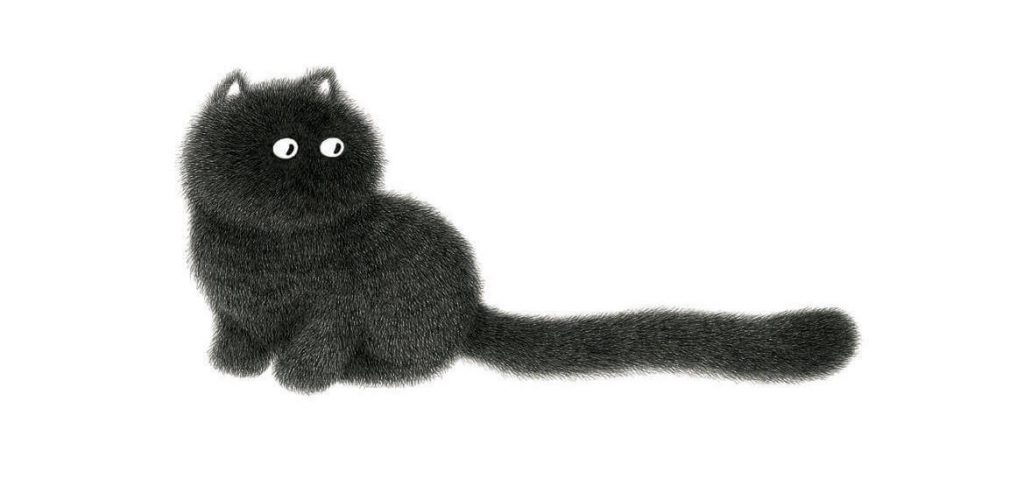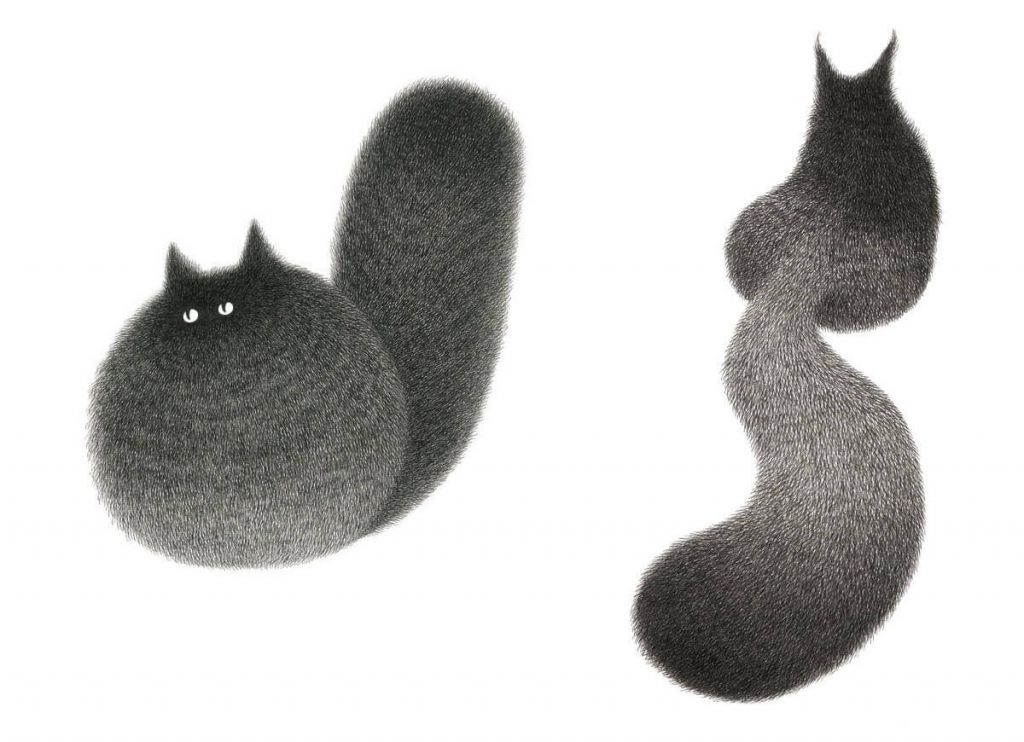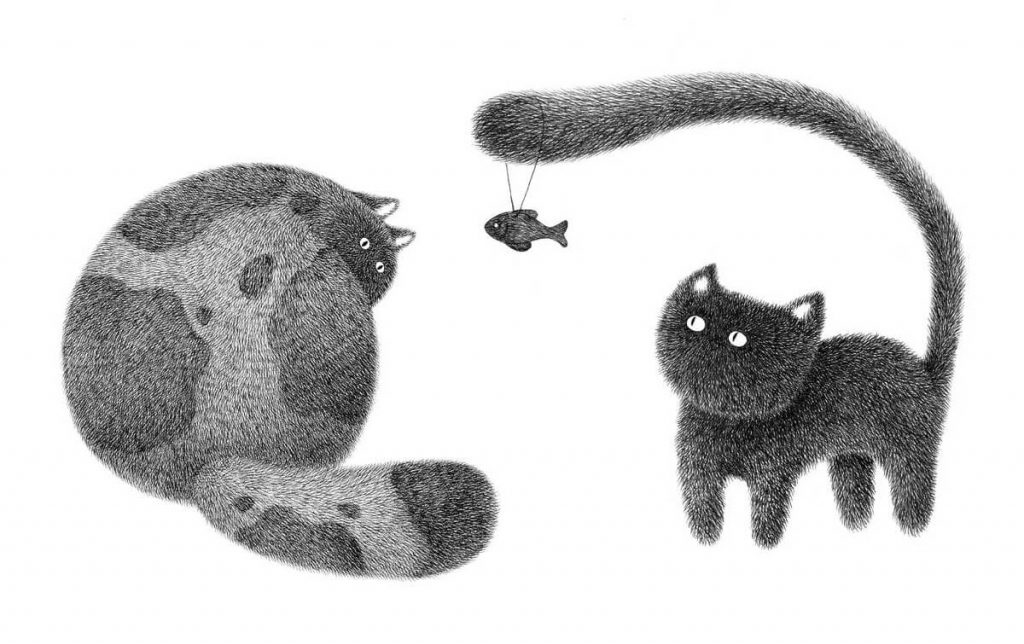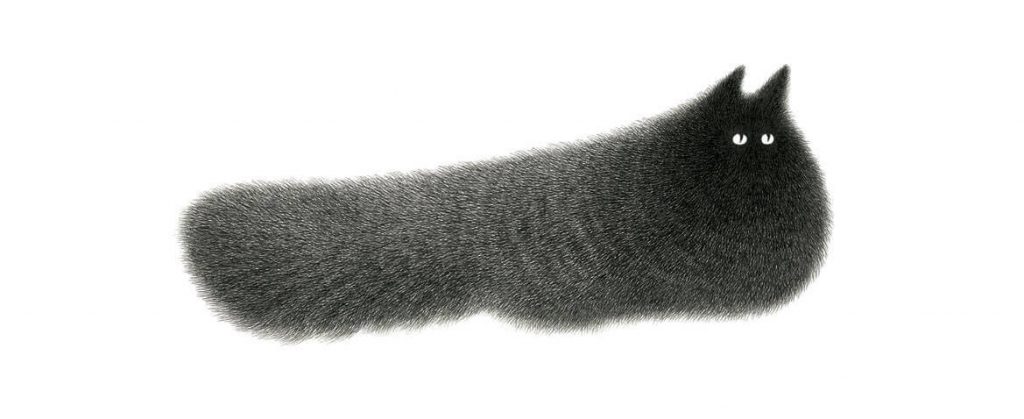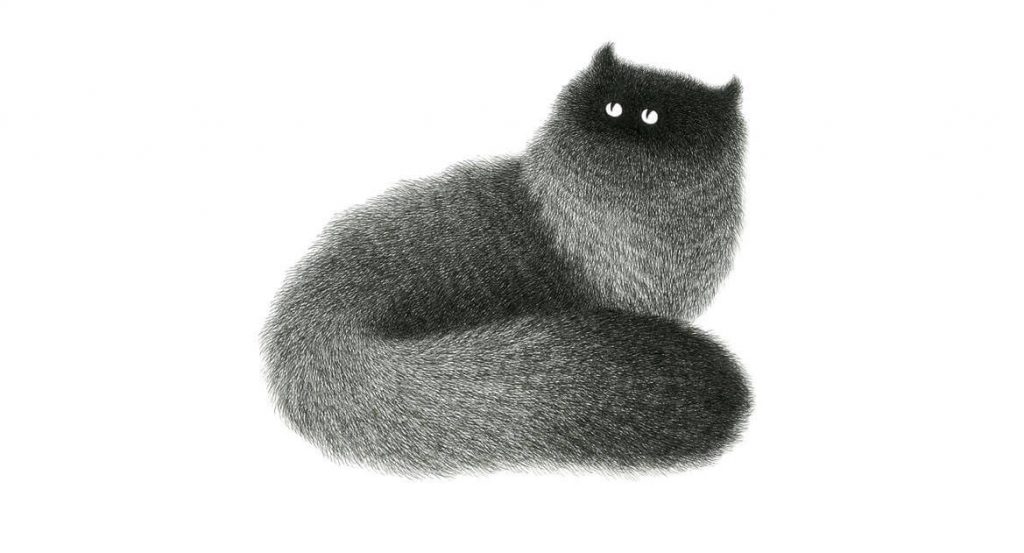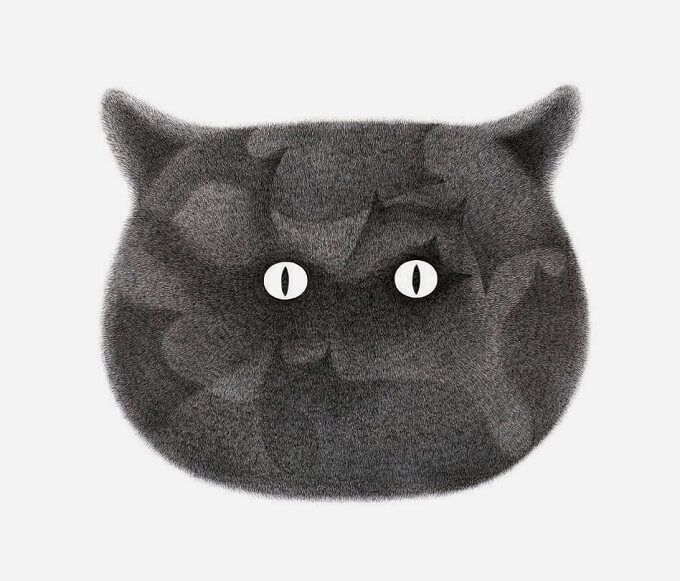 all images via thisiscolossal