I am sure, there are a lot of Zodiac re-imaginations going around. Many of them are impressive and unique. Nevertheless, this one by Hungarian artist Vivien Szaniszlo is both terrifying and entertaining, both mysterious and in your face. It basically says all that all of us are little witches inside and that we can unleash our inner devil cat whenever we want to. Ha! That's a lot to take in, right?
Artist Vivien Szaniszlo is no stranger to the mystical and dark, the mystery and thrilling, as this is her second go at representing zodiac signs. At first, it was life and death. Now, we got witches. In her own words…
"About a year ago I painted a zodiac series about the difference between life and death because these signs stay with us for a lifetime. Now I would like to share with you my new astrology series. In this series, I focused on witches and cats. (…)

I tried to capture the features of each zodiac sign in an indirect and mysterious way."

Vivien Szaniszlo on Facebook
One of her biggest inspirations was her best feline friend who was very little and weak when she had found her and really managed to pull through and now she's thriving together with her owner. Vivien owns four adopted cats, actually. That's a handful; I only own one cat and I know what it's like.
About the artist behind the Zodiac
Vivien started painting at the age of 9. From watercolor paintings to pencils and oil paints, Vivien has tried it all, but never stopped painting. He art is otherworldly and her choice of bright colours transports you to a land of mystery and fantasy.
Vivien's belief that we are more than our material suits inspire her to create a mystical type of art, meddling with the fragile line that binds life, death and the afterlife together. You can read the passion she puts in every painting, from every line and shadow.
"I always paint with full of my heart to share my original emotional paintings with people, who have an open soul for them. This is my passion. I try to show other perspectives in human relationships, and the connection with the world, each other, and with ourselves. I love to create weird woman portraits, with animals, and bones. For me so important to put meanings, and depth in my works. Painting is a conversation without words, I speak by colours with you."

Vivien Szaniszlo on vivienszaniszlo.com
So, are you curious how your Zodiac sign would look like as a witch with cats? Let's take a look!
1. Capricorn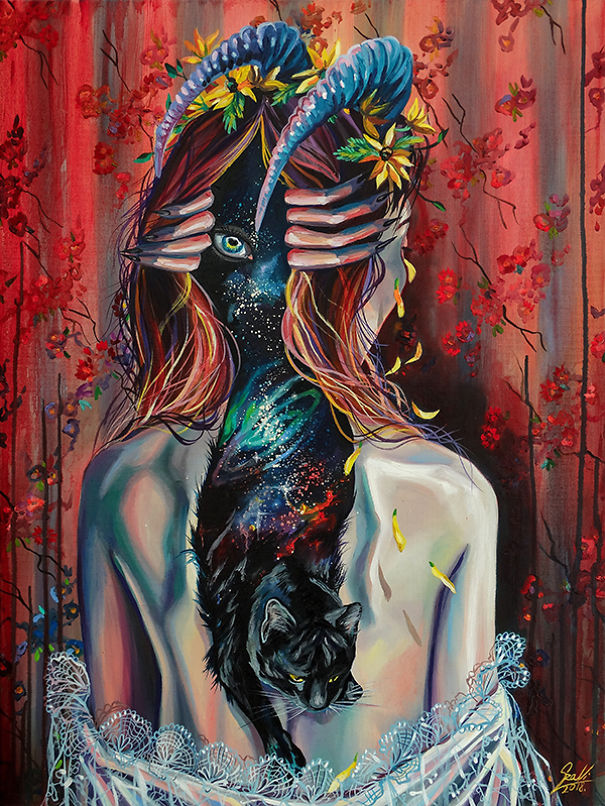 2. Virgo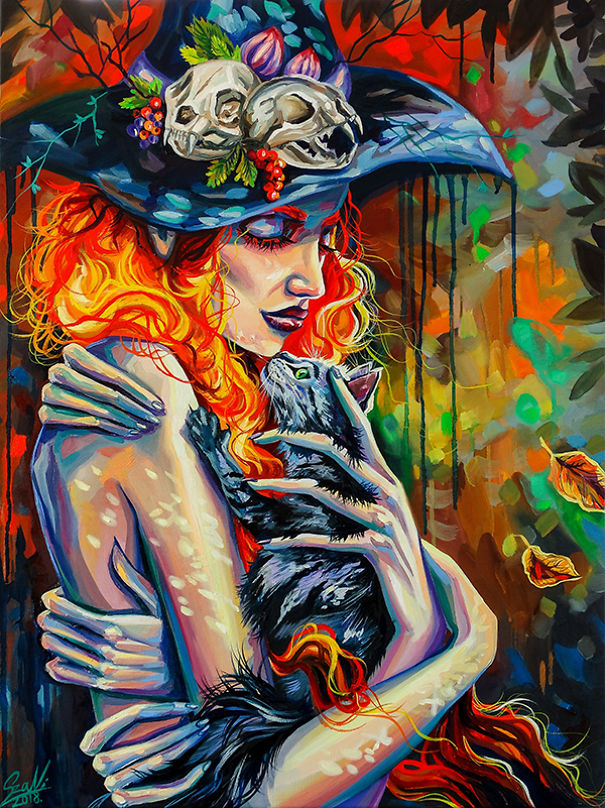 3. Libra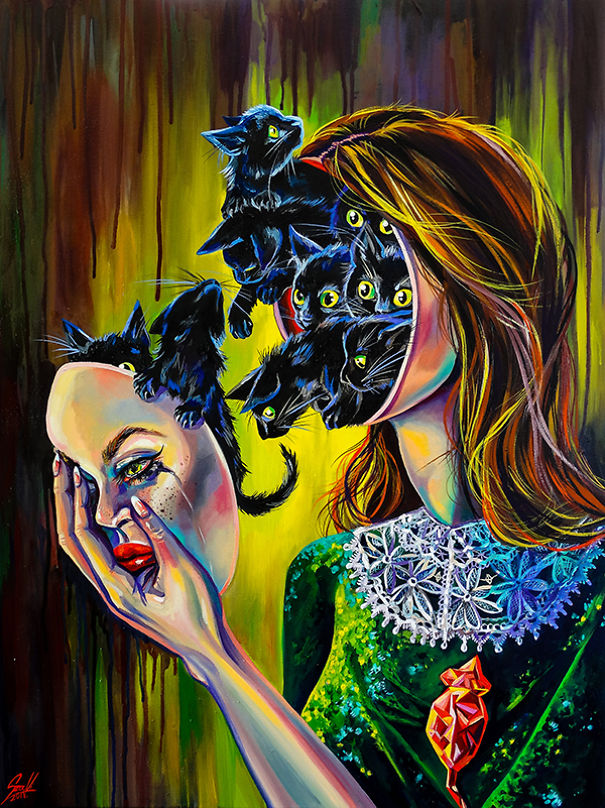 4. Aquarius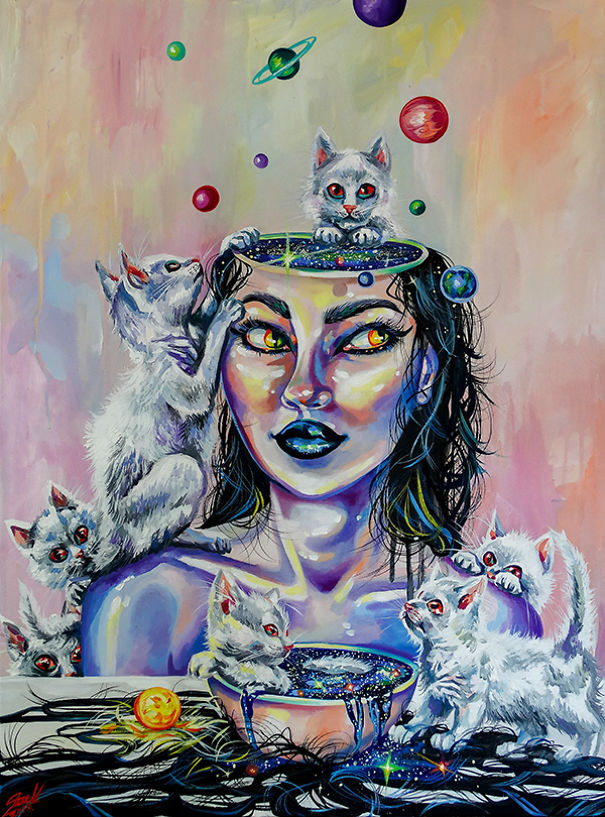 5. Taurus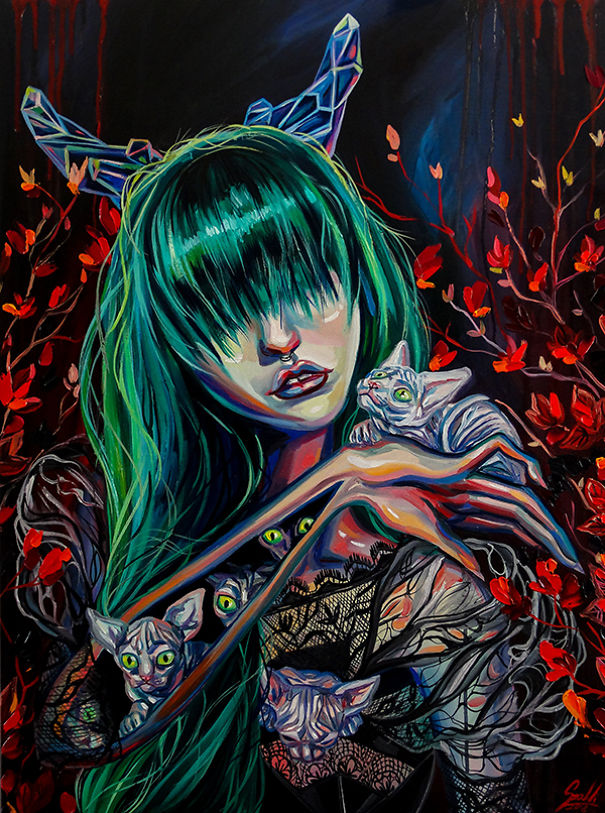 6. Gemini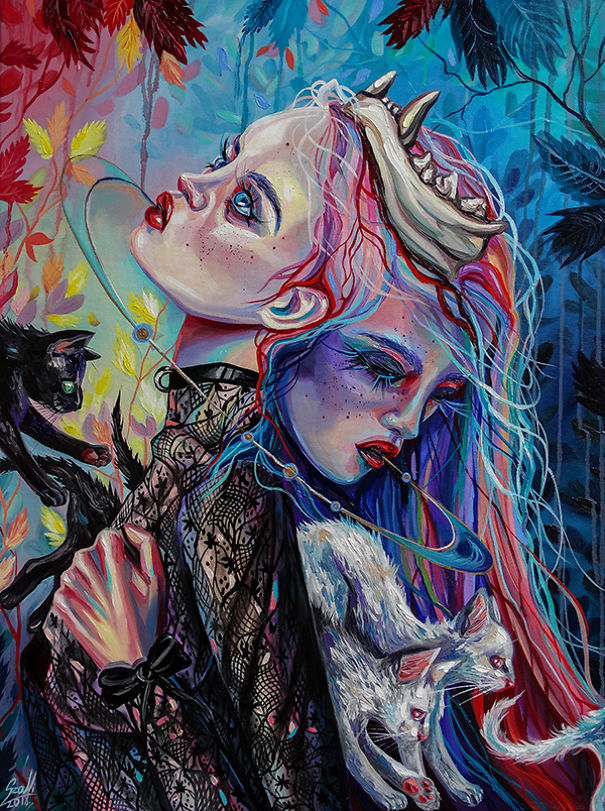 7. Pisces
8. Cancer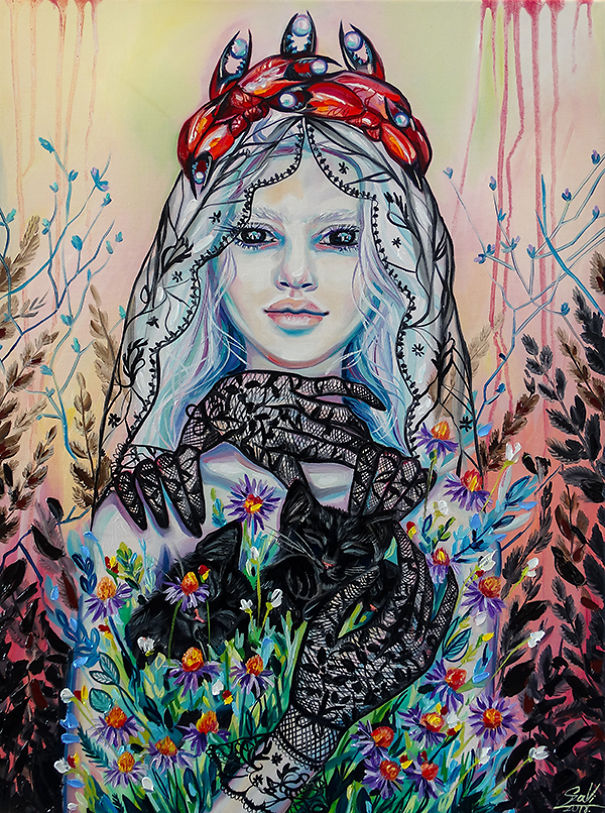 9. Scorpio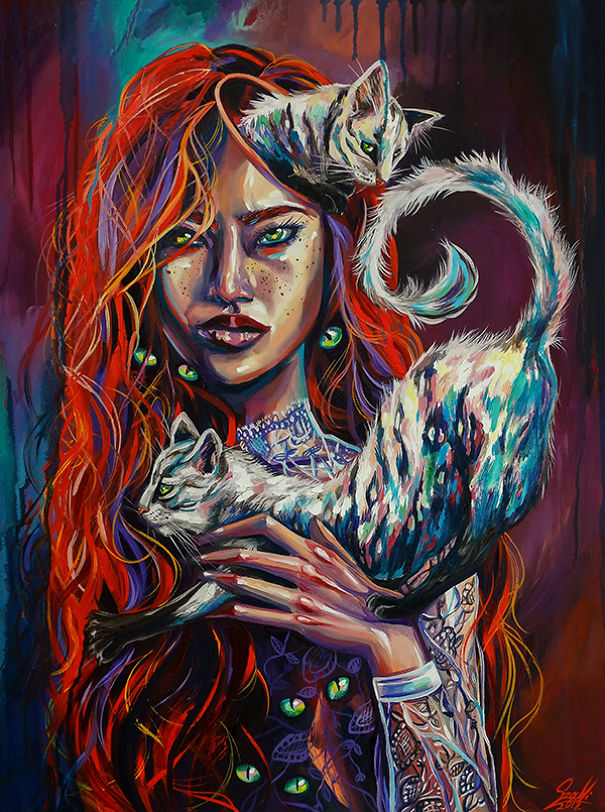 10. Sagittarius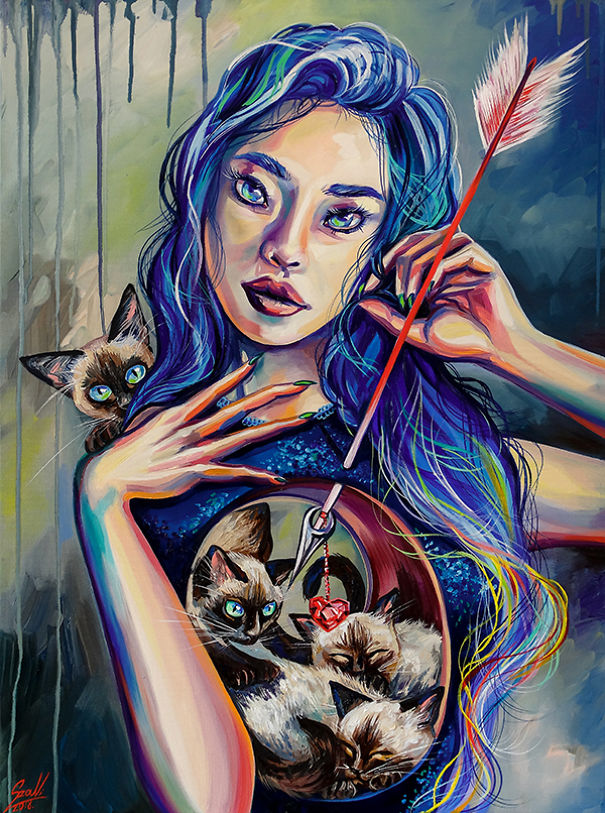 11. Leo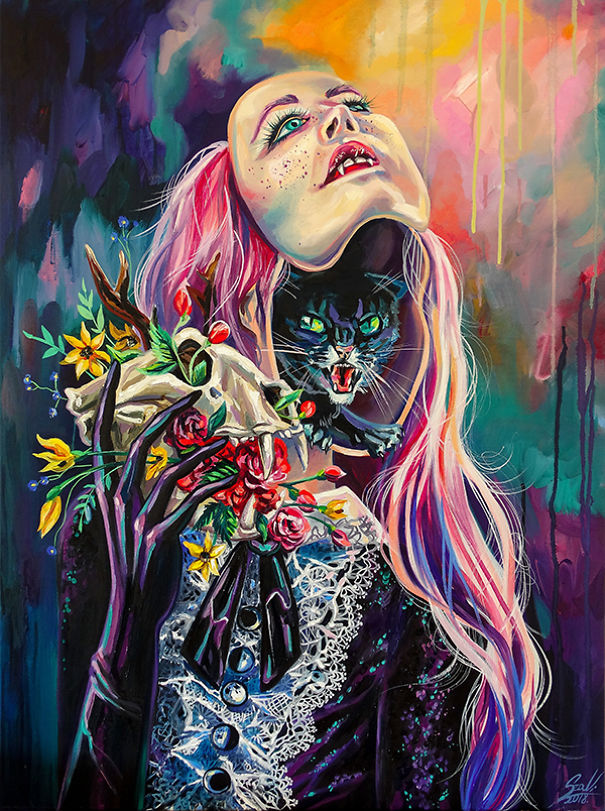 12. Aries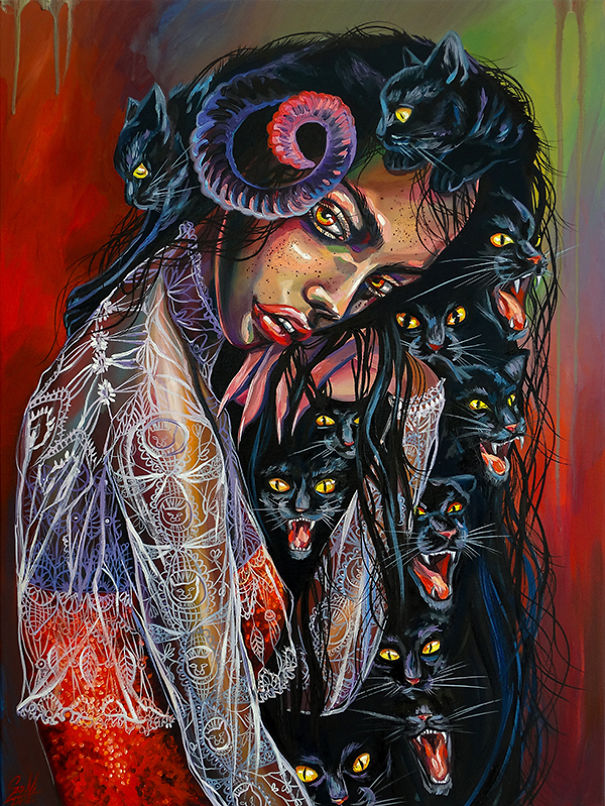 Via Woop De Do