This Snorlax bean bag is for sure your style if you love watching Pokemon. You already know who Snorlax is. He is a big sleeping Pokemon.
What makes this Pokemon character so lovable is that he is so relatable to all of us. Snorlax is lazy for doing pretty much everything.
He spends most of his time sleeping and eating up to 400 pounds of food before getting filled up. Yes, 400 pounds!
Who would not want to live the life of this cute Pokemon? Just to dream all day and wake up only to eat some delicious food. I know all of you have reached a point in your life where you feel like just quitting everything and just staying at home to sleep and order takeout.
I have certainly done it. Like most of us, I used to hate school and I just had days that I acted completely like Snorlax. That is a life no one would get bored of.
Well, as impossible as it seems to own a Pokemon you can finally have this big Snorlax bean bag in the comfort of your own home.
The best thing about this Pokemon is that he will be sleeping all the time. And do not worry, this time he will not be asking for food. This is because he is a bean bag!
Related: Pokemon characters brought to life | Pokemon sneakers by FILA
The only thing this Snorlax will want you to do is to stay on top of his big belly and take a nap. What more can a Pokemon lover ask for?
The Snorlax bean bag – This is just cuteness overload.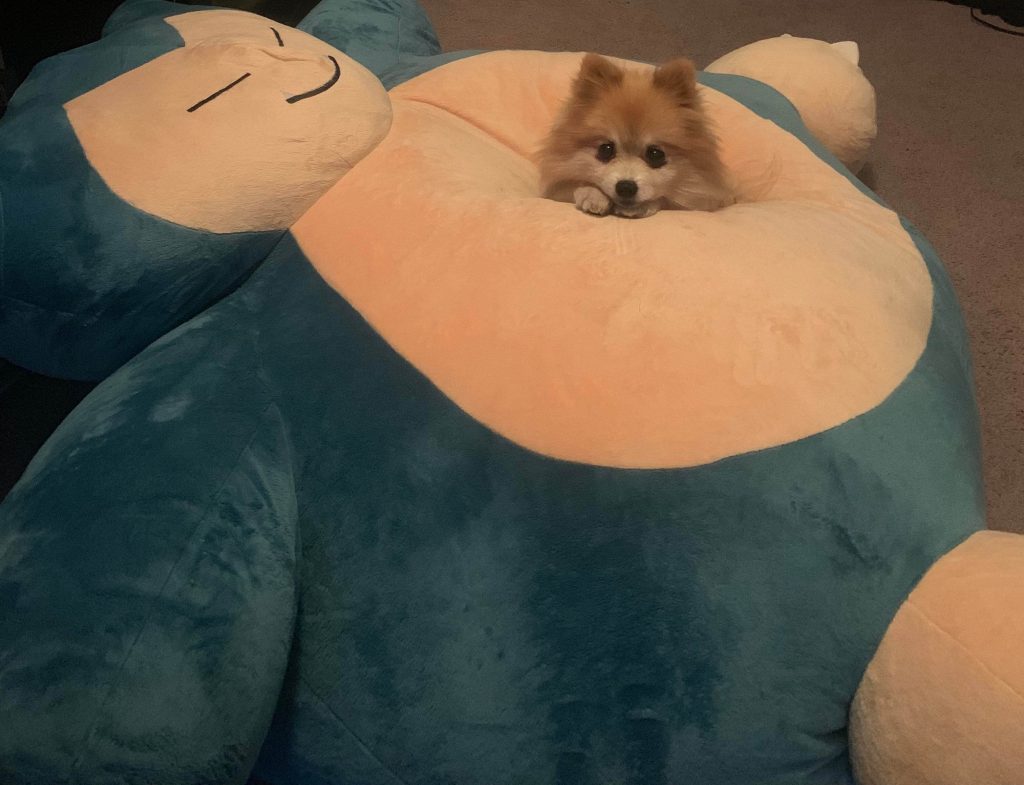 This bean bag shaped Snorlax is just too awesome, it will make you say "shut up and take my money". Because it does not only look like the coolest bean bag ever, it is also made from soft material.
So do not even worry whether this Snorlax is comfortable enough for you to take a rest.
It is in fact so soft it will start turning you into Snorlax himself. You might find yourself wanting to rest on the Pokémon's soft belly for eternity and just nap there. It is truly a great and fun bean bag to have for your child or for yourself.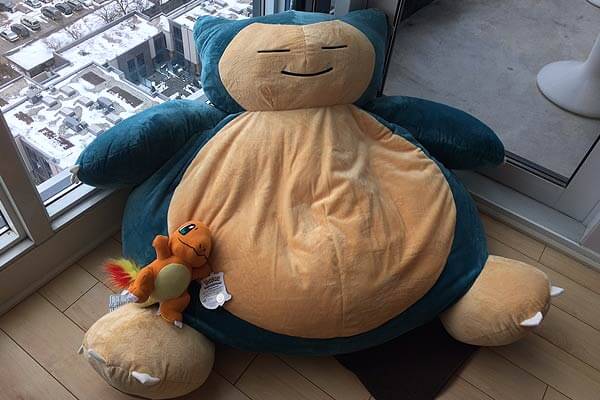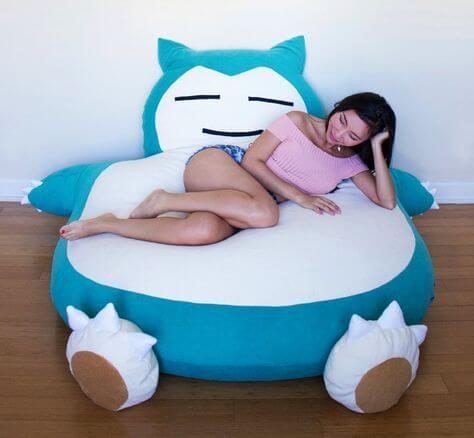 Here are some of the technical details about the Snorlax bean bag
Super comfy bean bag to relax on
2 feet wide x 4 feet tall ( ish )
Can act as a Snorlax bean bag chair
This is an official Pokemon merch
Official ThinkGeek creation
100% Polyester on the outside. Filling is a mix of cotton and polyester balls
Air wash cold. Air dry
This is imported
Dimensions: ~2′ side to side x 4′ head to toe x 1′ when on the back
Check out this Snorlax bean bag unboxing video: