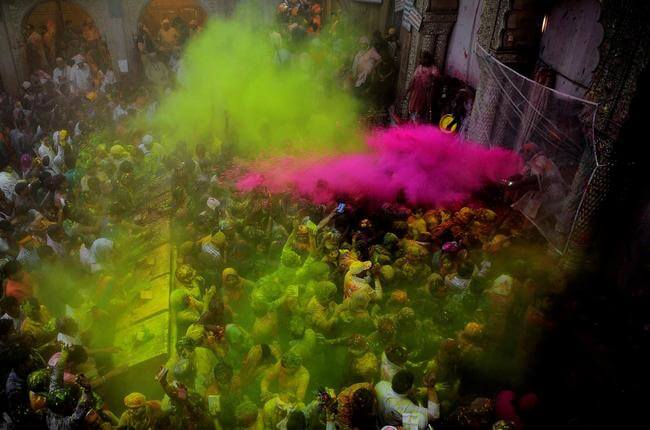 PHOTOGRAPH BY METIN AKTAS, GETTY IMAGES
Spring can be easily described in one word – colors!  And that's how people in India and Nepal celebrate the beginning of spring every year, with the Holi Festival which is a true explosion of colors.
In this time of the year, people gather near temples to dance and sing while being covered with colored powder which sticks to their clothes and bodies and colors them up and everything around.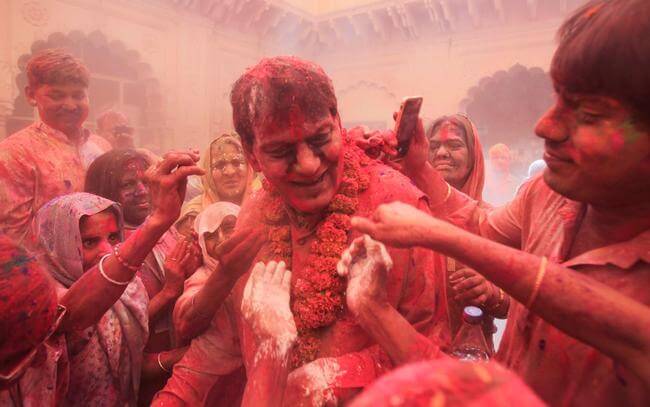 PHOTOGRAPH BY RAVI PRAKASH,  GETTY IMAGES
This Hindu ritual is called Rangwali Holi and it is the second part of Holi. The first part, Holika Dahan, takes place the night before. During that night, people celebrate the victory of good over evil by burning pyres.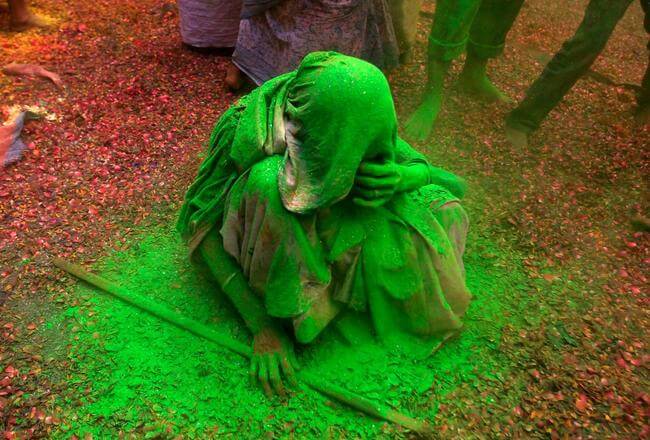 PHOTOGRAPH BY RAVI PRAKASH, CORBIS
Pictures you see in this gallery are from this year celebration. This year's Holi was special because of the broken taboo; in the towns of Vrindavan and Varanasi, it was organized and allowed for widows to celebrate this festival. In many parts of India, they are still banned of any kind of earthly pleasure. You can see some of  thousands of widows that participate Holi this year in these towns in the photos below.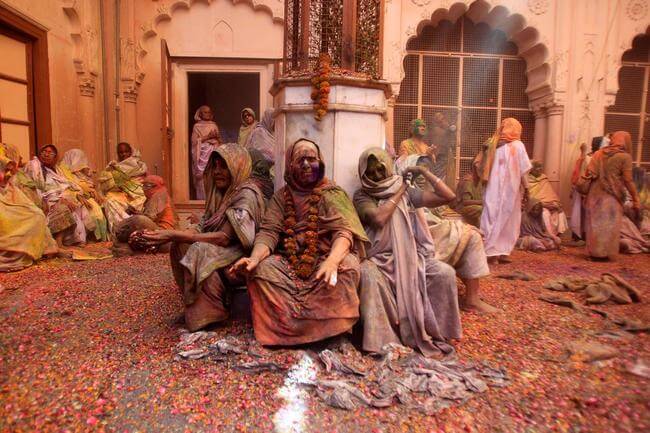 PHOTOGRAPH BY RAVI PRAKASH, CORBIS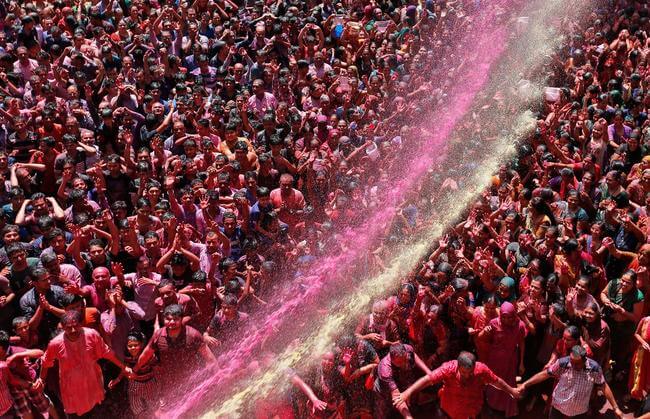 PHOTOGRAPH BY AMIT DAVE, REUTERS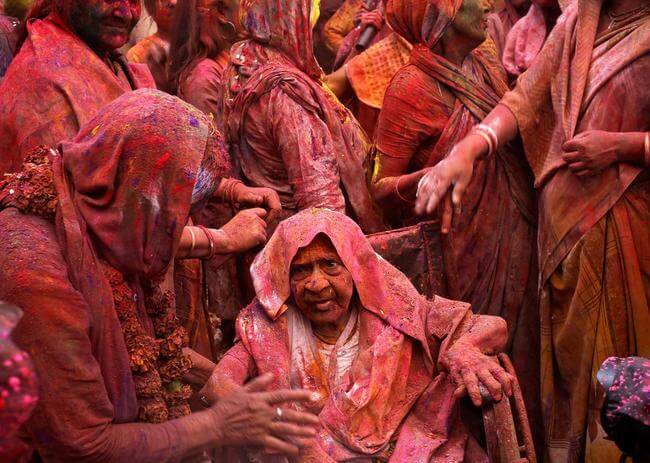 PHOTOGRAPH BY ANINDITO MUKHERJEE, REUTERS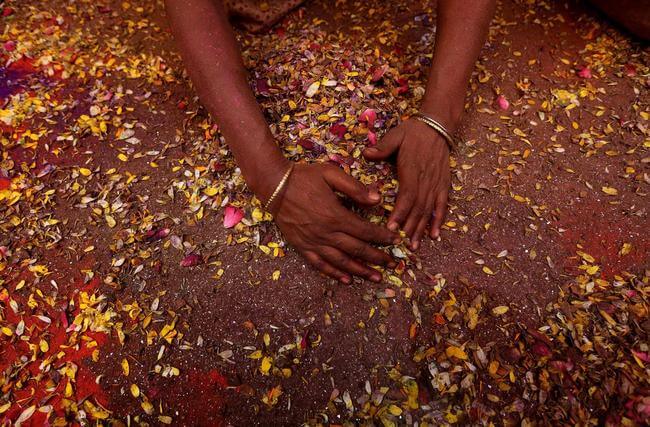 PHOTOGRAPH BY HARIS
Source: Nationalgeographic