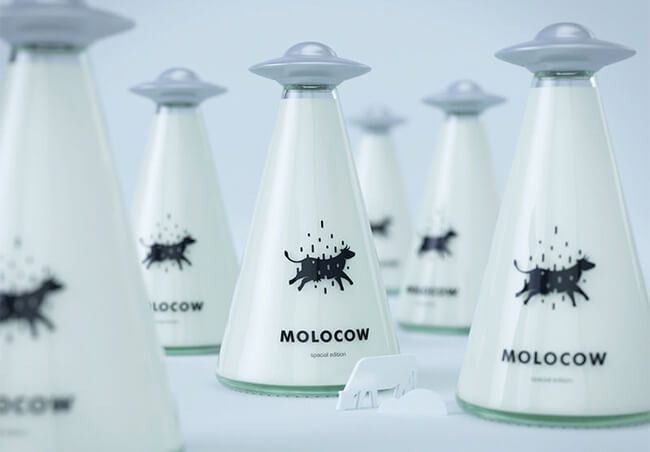 Statistics show that humans consume more than 7 million tonnes of milk per year. It is the drink of choice for most of us with breakfast, lunch, or dinner. It's perfect in coffee, the base for delicious treats like ice-cream and shakes, and used in cooking every day around the world.
If you are one of the millions worldwide that think milk is out of this world, you are not alone!
Ad agency Imedia Creative Bureau of Bishkek, Kyrgyzstan could not agree more.  This love of milk has led them to design a new milk bottle that has a unique otherworldly design. The cap recreates a classic style UFO saucer so that the clear triangular bottle makes it appear that the cow is being beamed to earth to deliver her bountiful bovine treasure to eagerly waiting terrestrials.
The overall design of the new Molocow bottle design is brilliant. It is not only eye-catching and clever, but allows the consumer to examine the product from all angles. It's slim design won't be a space invader in your fridge, and the re-sealable cap guarantees its freshness. Our (foil) hats are off to you Imedia for this awesome design!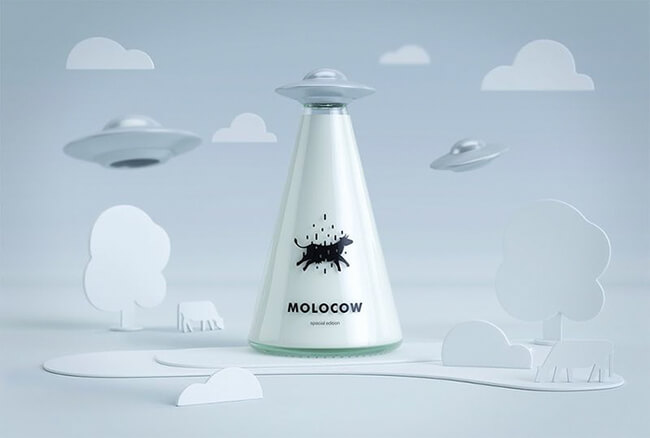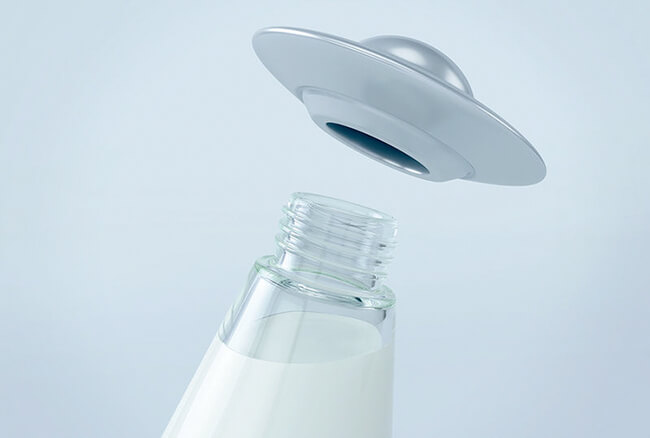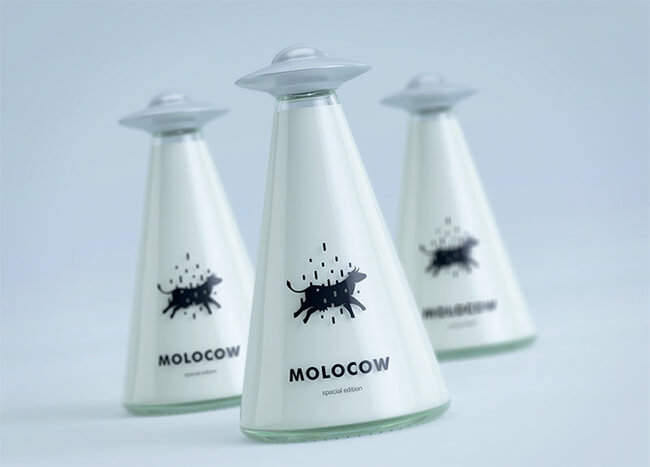 Source: Demilked