For nearly three decades St. George Church in the Czech Republic seemed to be forgotten by people and by God. It was abandoned and left to turn into ruins. But it wasn't forgotten by the artist who made it intriguing and interesting by artistic installation which drawn attention of people all over the world.
The artist Jakub Hadrava used a rumor that the church is being cursed as an initial inspiration for a creepy installation he set inside the church. Believing in curses or not, you must admit that what Hadrava did is fascinating and pretty much convincing. White, faceless wraiths taking places where a long time ago real people were sitting quietly with their prayers is a sight which gives you chills for sure.
St. George Church in Lukova, the Chech Republic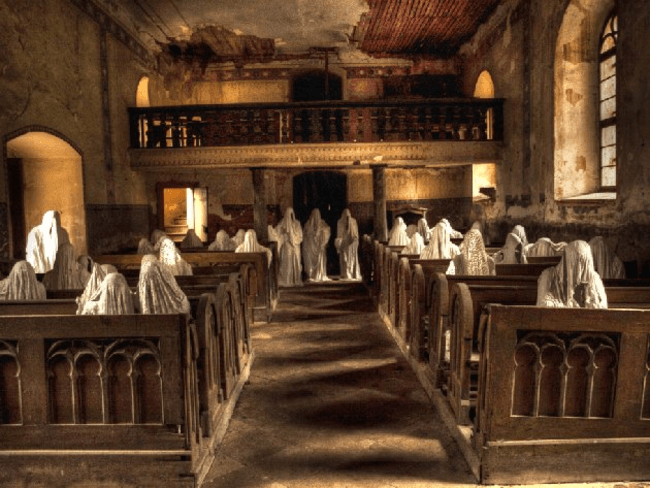 Artist – Jakub Hadrava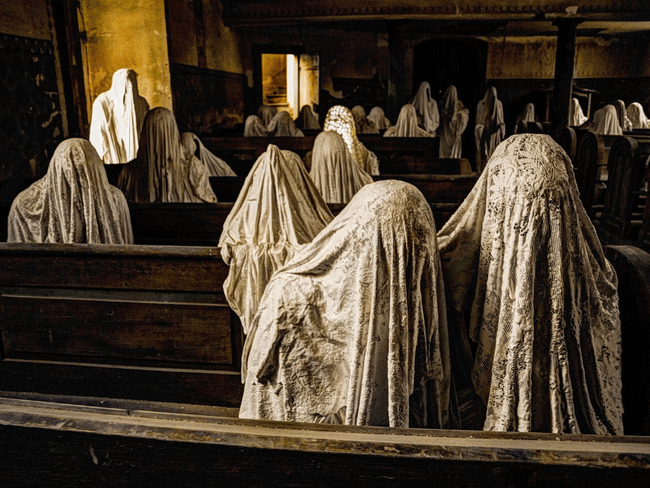 There's a rumor going around that the church is cursed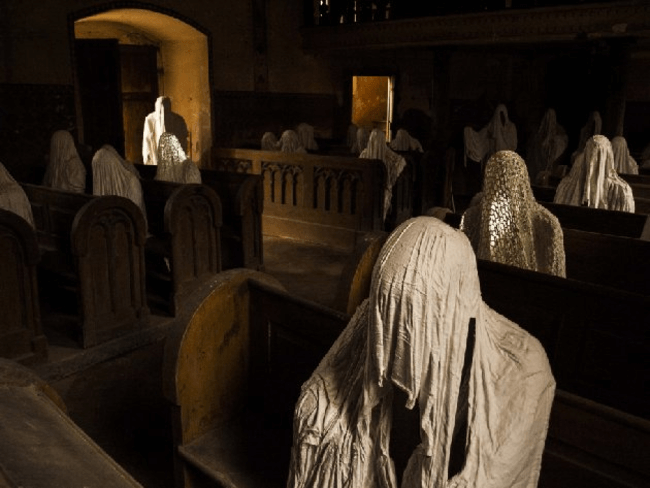 Before the late sixties, the church was full of belivers.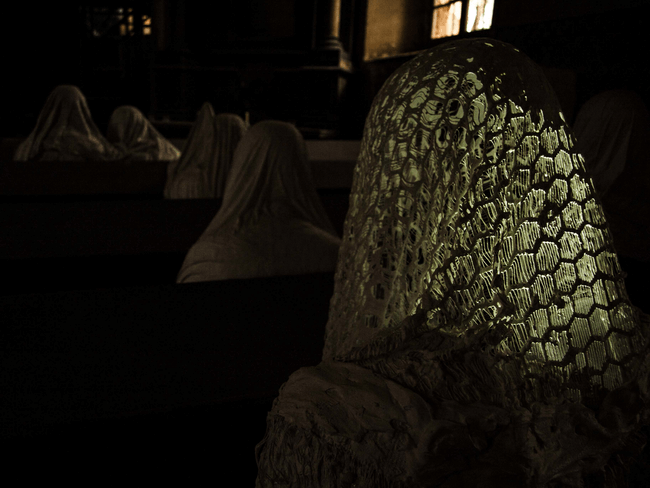 Is the church really hunted?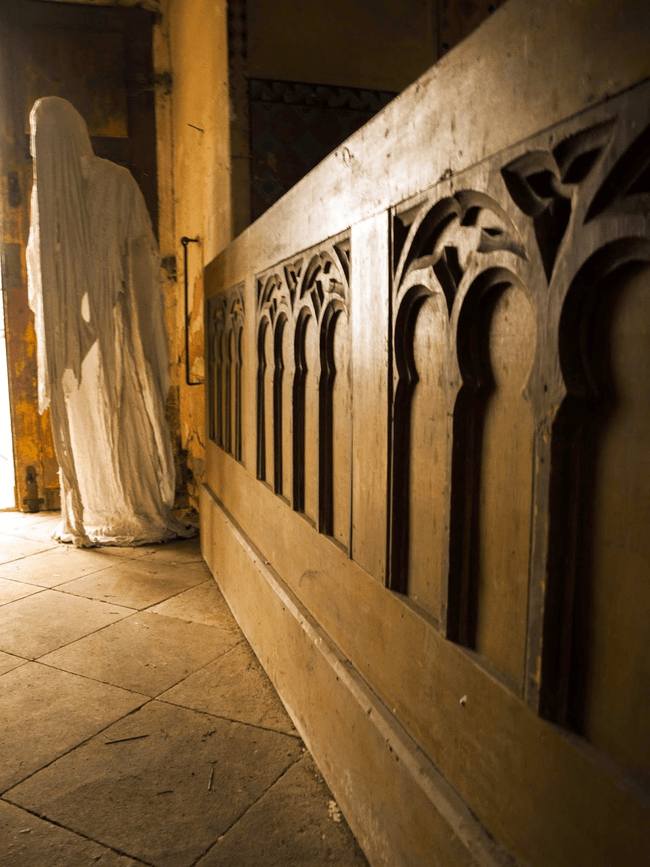 here's a short video about the church:
Source: viral nova