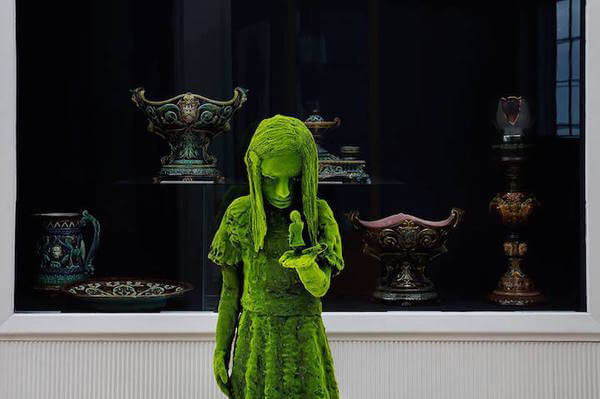 This surrealistic, out-of-this-world sculpture has been made by sculptor Kim Simonsson. This artist creates earthy ceramic pieces inspired by Nordic fairy tales mostly with a motive of children and forest creatures. The unusual appearance and intriguing aesthetics this sculptures mostly owe to masterly combining children's innocence with a dark vibrating feeling, which you can not miss while looking at this art works. Simonsson named this series of work Moss People and it's composed of  five installations that represent several juxtapositions. They surely make a viewer stop, look carefully and think about every element of each installation.
"My sculptures are usually very sleek and smooth. Pieces at Moss People are rougher and more personal. You can see my handprint in them. The nylon coating also works well when the surface of the sculpture is slightly coarser and you can see that it's handmade," said Simonsson for TL mag
If you can't visit New York's Jason Jacques Galleryuntil October 28th, you can dive in this unique fairy tale world trough amazing photo gallery bellow.
Check even more at Simonsson's Website | Facebook.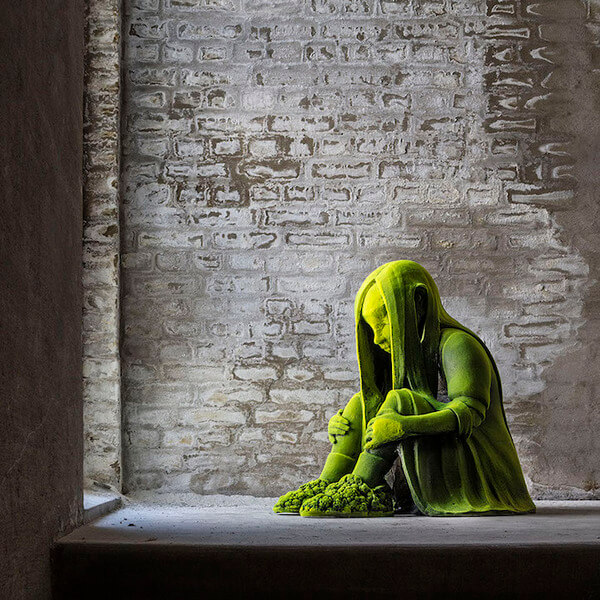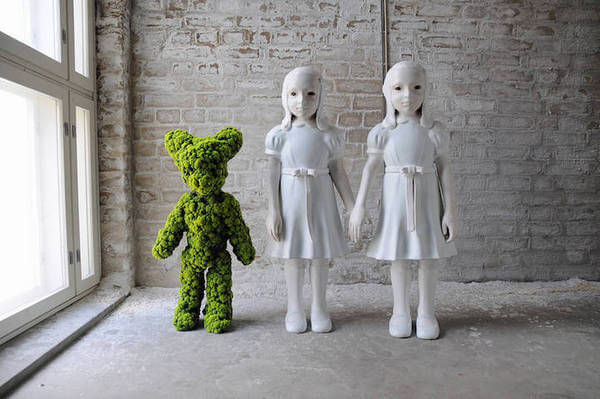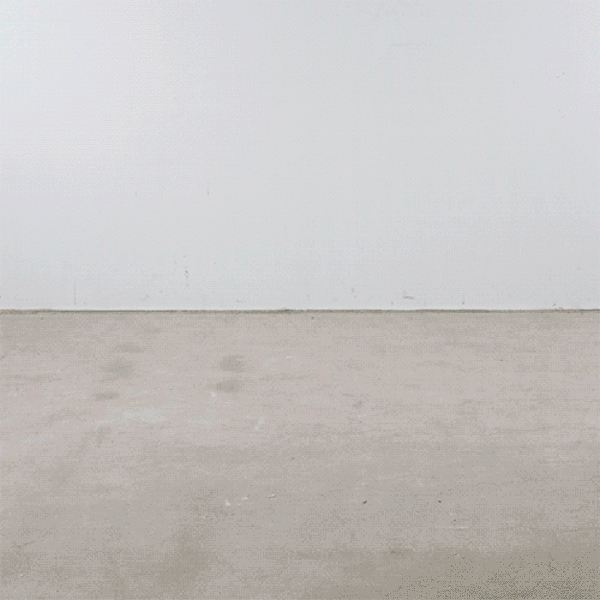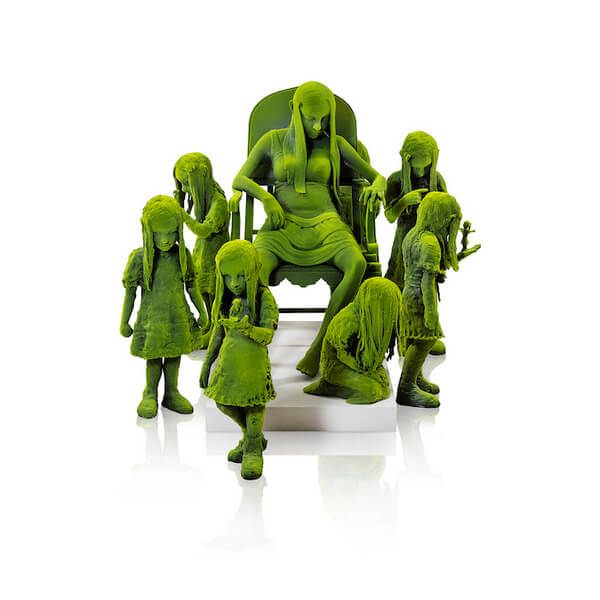 Source: MyModernMet