Are you more of an ass person? Or ar you more of a "butt on things" kind of person? Just like Brian Cook and his hilarious little creations that would put a smile on everybody's face? You will find some of them below and see what we're talking about.
Meanwhile, let us tell you a little about Brian Cook and his inspiration. Brian is a Portland-based illustrator. Some of his famous works include "Beware the Haunted Legs" and "Teeny Press". You can also find his art on gig posters, T-shirts, company logos or in comics.
He worked for Warner Brothers Records, Facebook, Target, Kellogg's, Nike, Wood, Capitol Records and so on. Raised in Michigan and fed on a considerable dose of comics, cartoons, cereals and Oreos, Brian is now a very versatile illustrator, with a fine sense of humor and immense talent that could turn a little idea into something big.
Below, you will find illustrations from his Butts on things project that we really enjoyed. I hope you do, too
1. A hot ass coffee just right to start your day.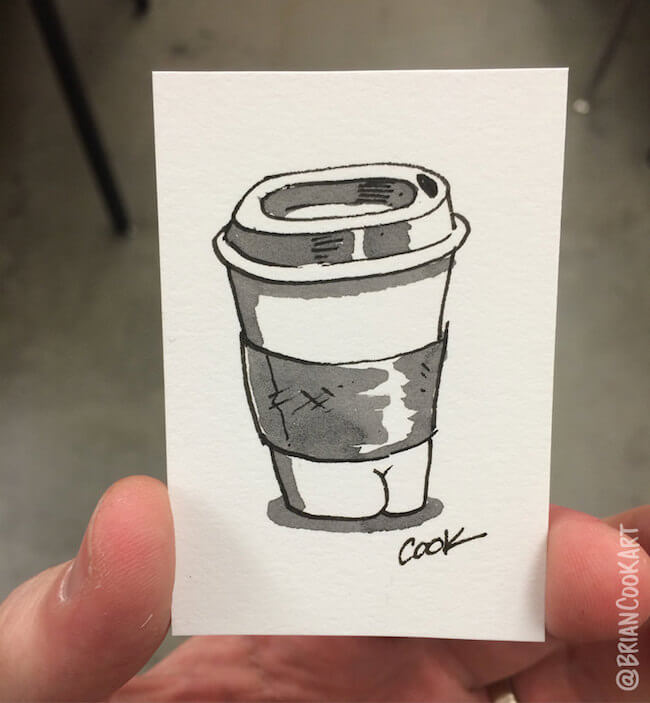 2. What a sharp little…pencil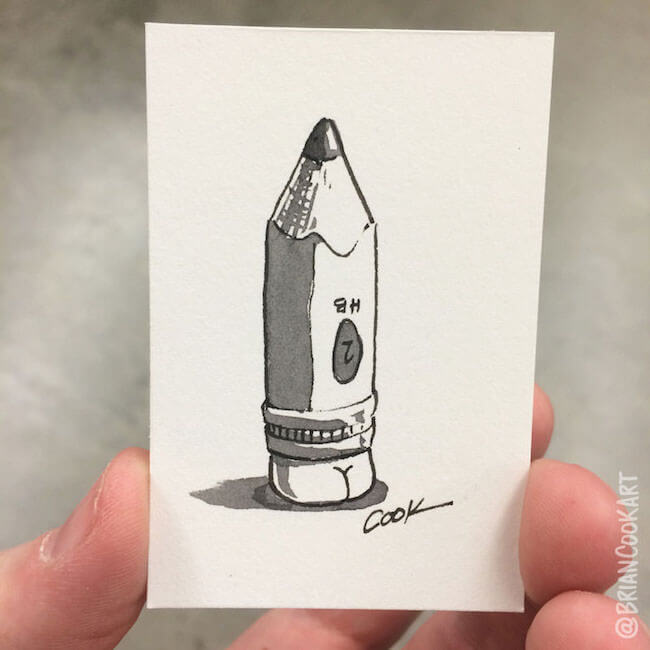 3. A hamburger to die for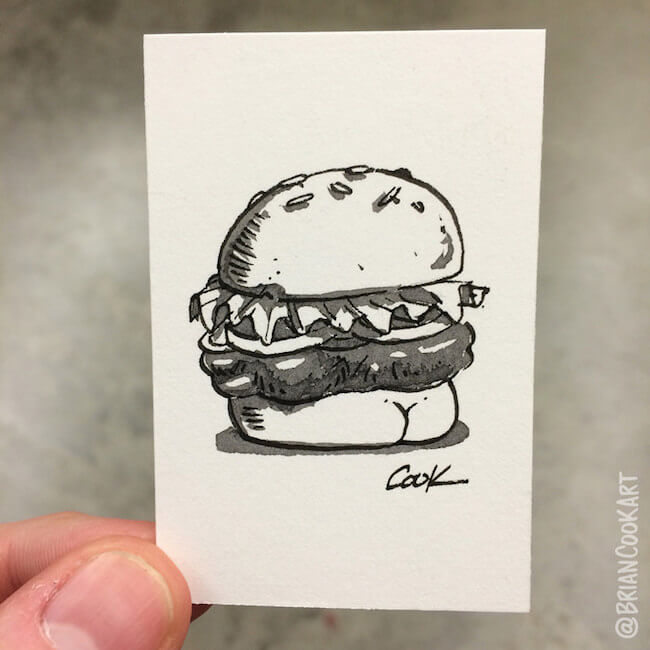 4. What do you call a cigarette butt?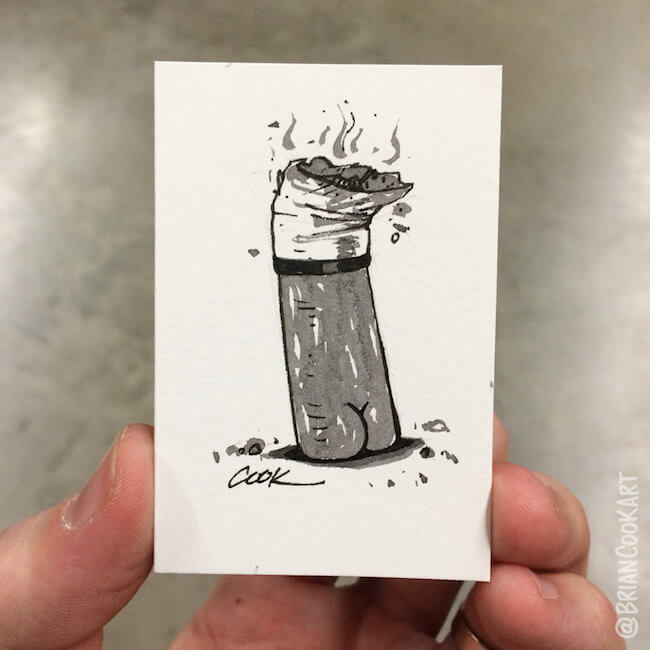 5. Something sweet…yummy.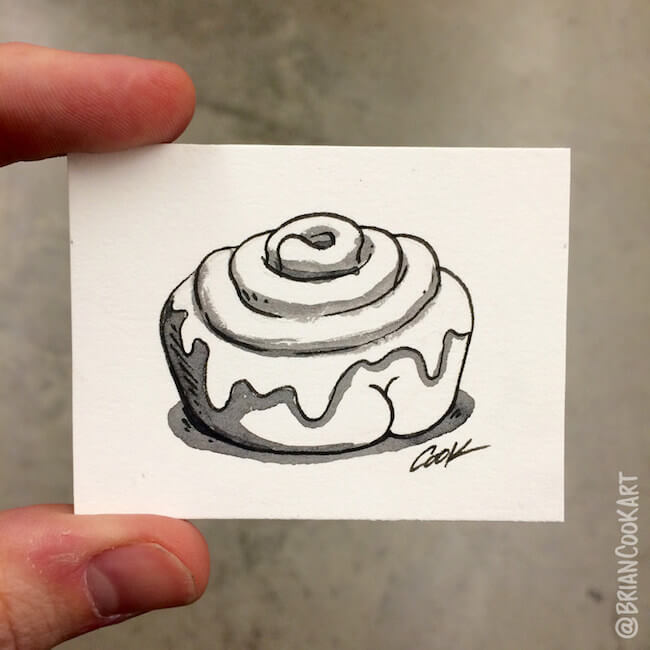 6. Want a burrito with an ass to die for?
7. This is the perfect ice cream for any ice cream lover, wouldn't you say?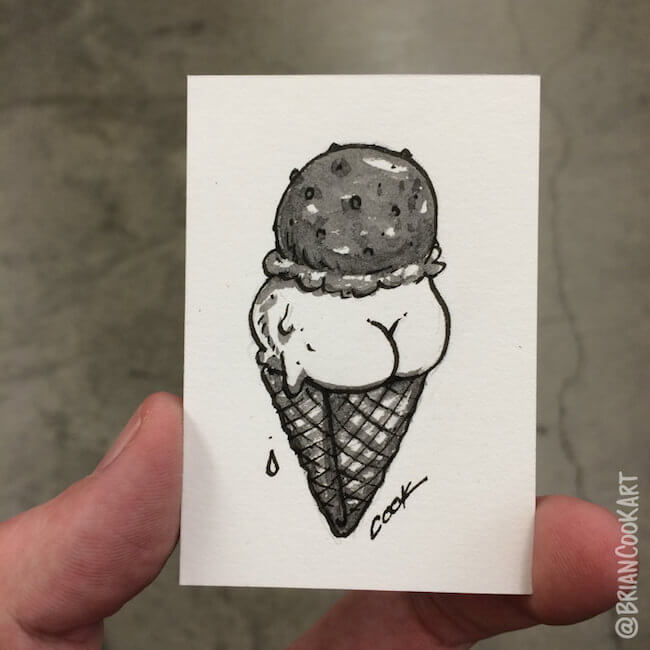 8. Saturn's butt is sexy and delicious. Wanna' see it closer?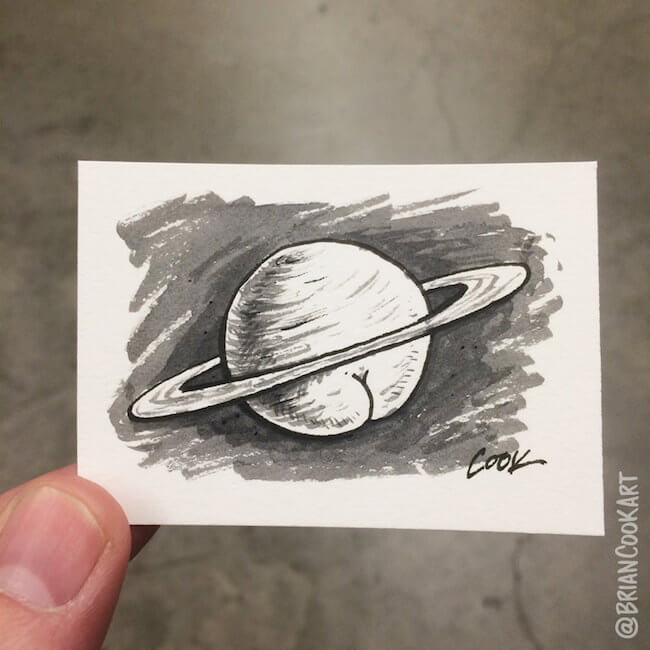 9. An ananass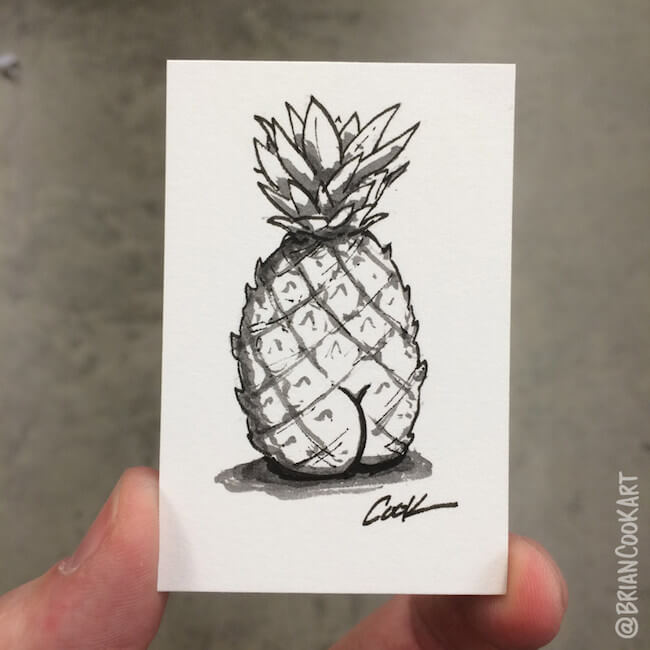 10. Blow your ass!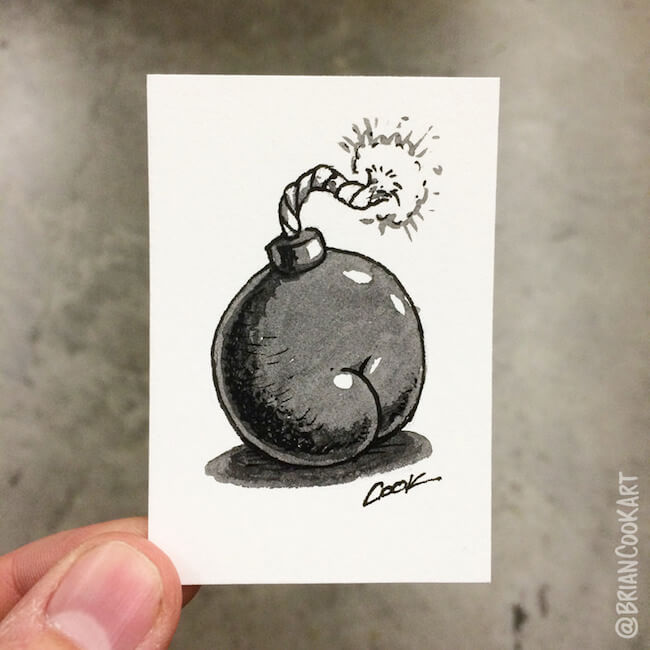 11. My favourite glass of wine, wouldn't you say?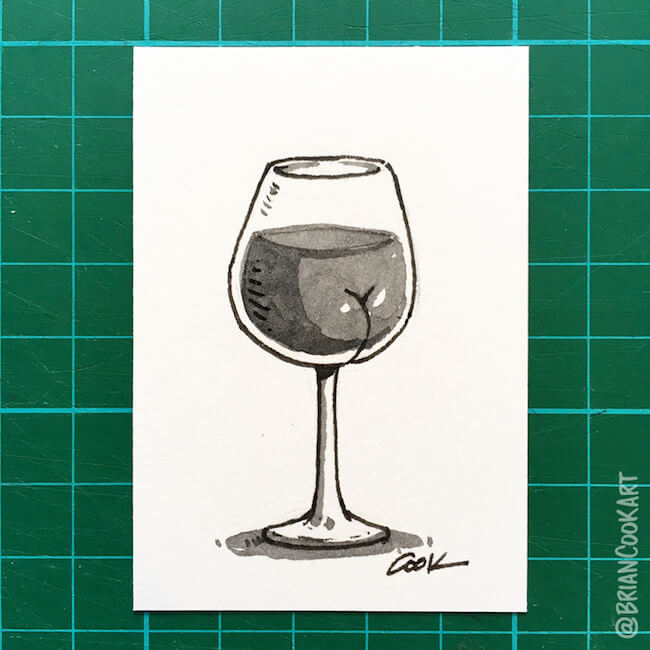 12. A happy flower, I should say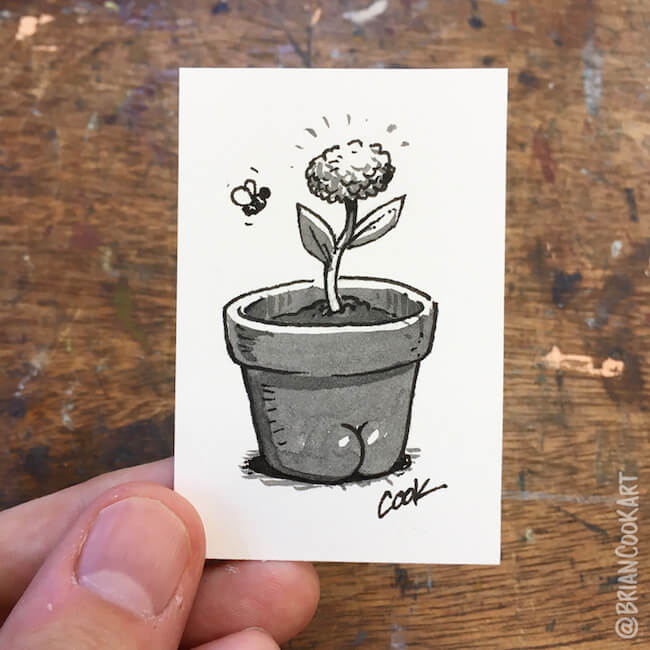 13. So, you grab the camera's butt and take a photo, right?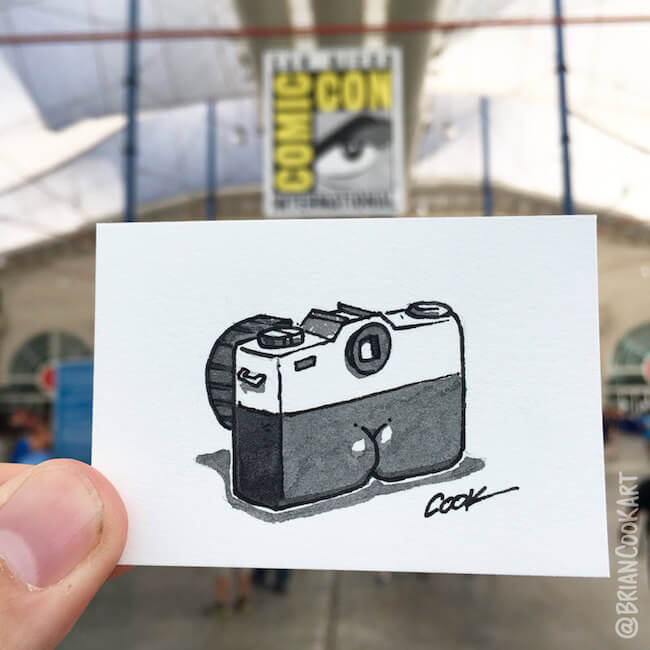 14. Who said a chair didn't have its own ass?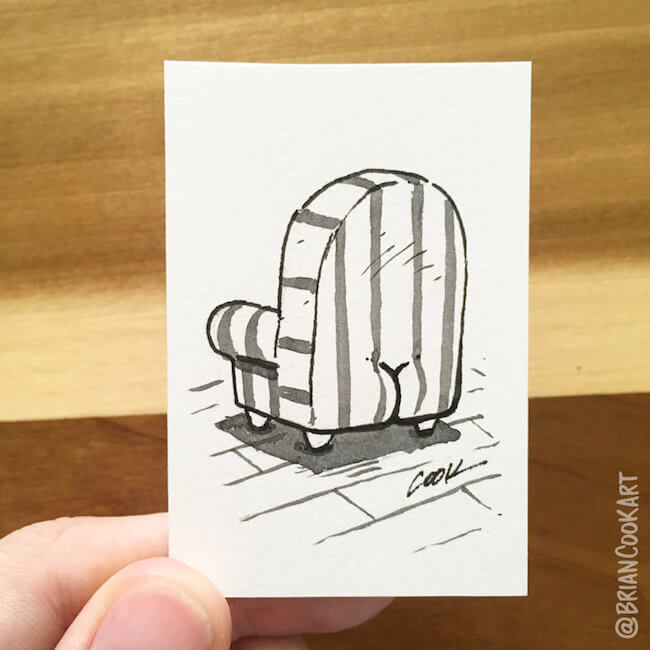 15. Hot dog all the way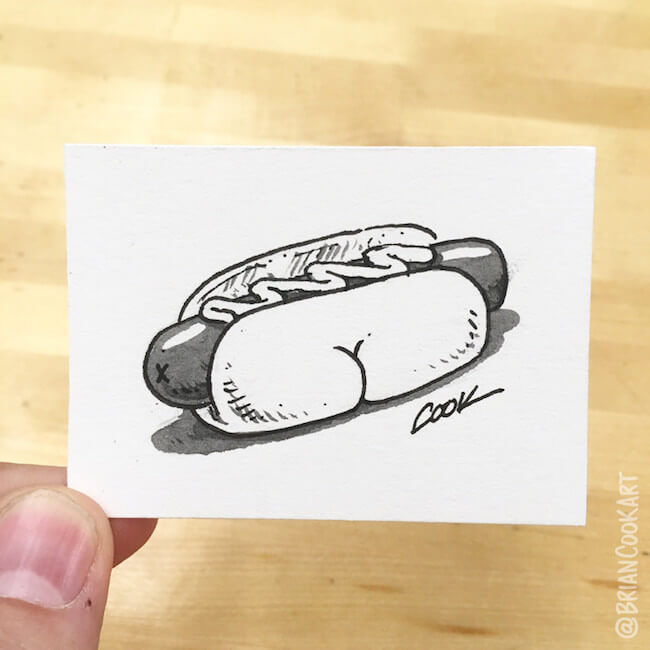 16. Mac is sitting on its ass, bet you didn't know that!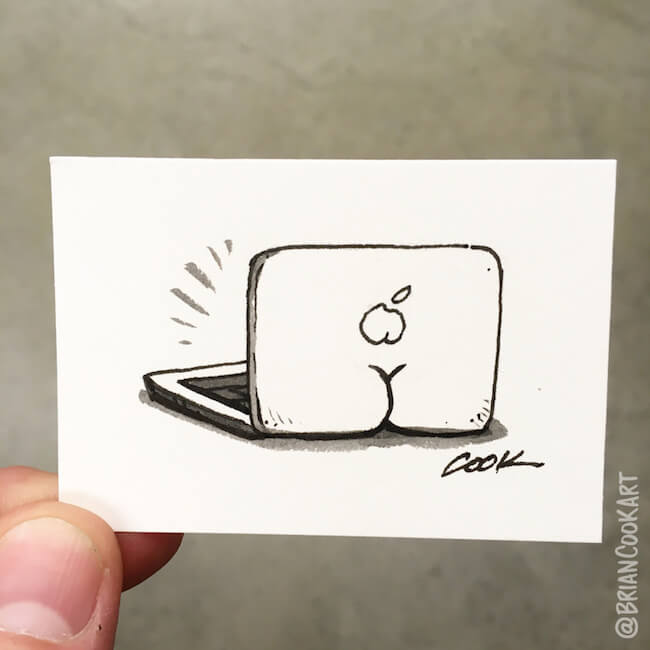 17. Do you want my butt size pizza?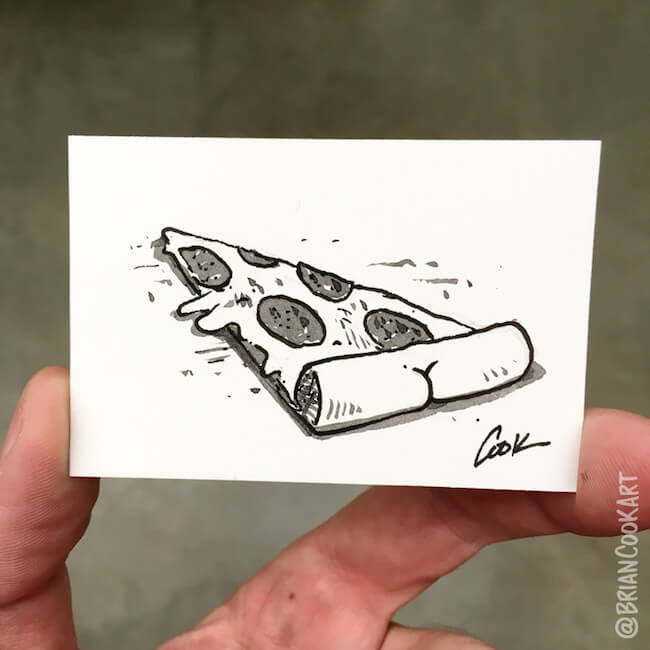 18. A special kind of popcorn. Wanna' try?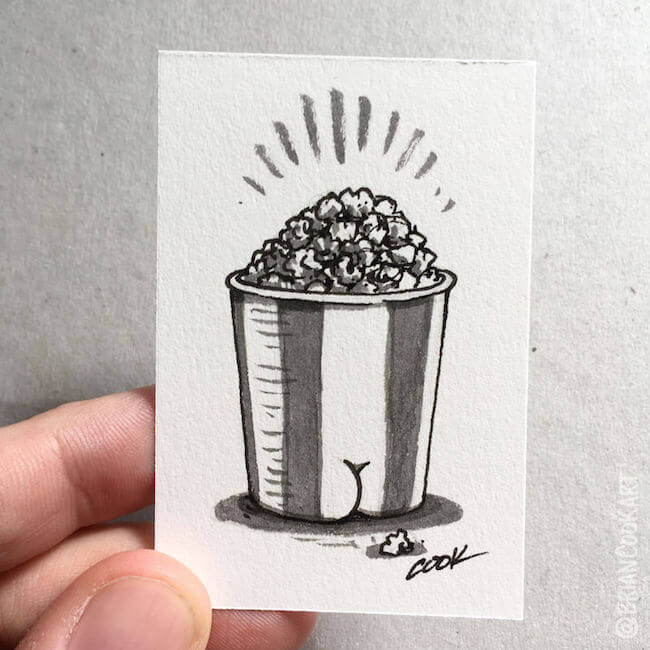 19. This asshole of a cloud won't let the sun come out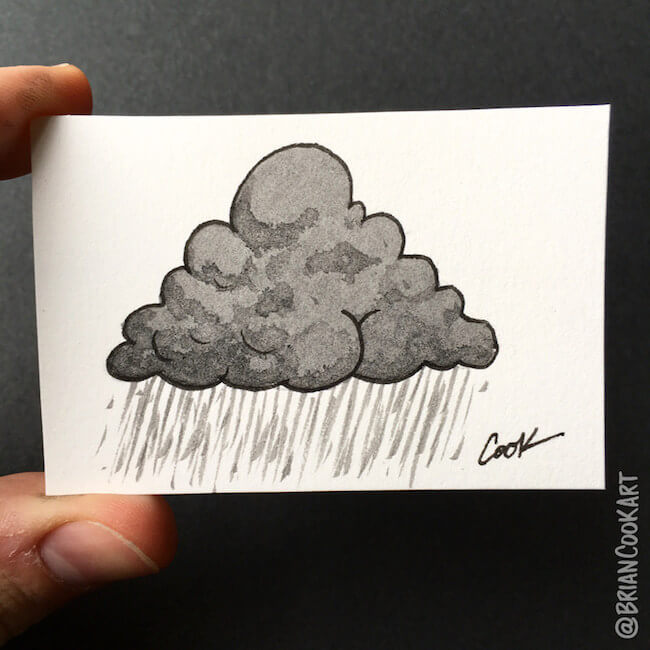 20. Ass on fire! I repeat, ass on fire!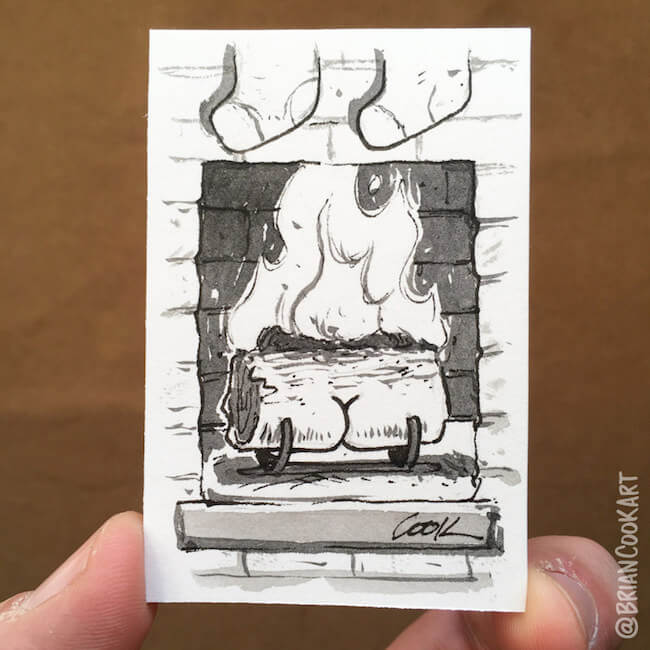 21. What do you call a LEGO butt?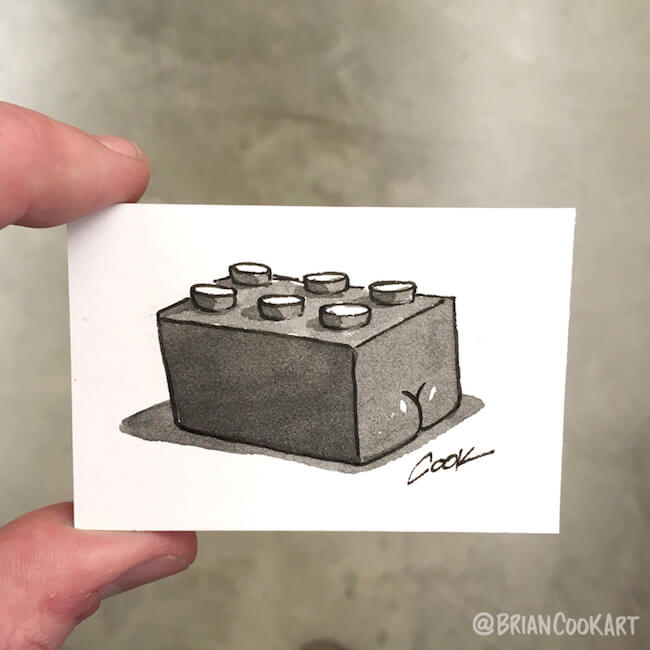 22. What's the measure, butt?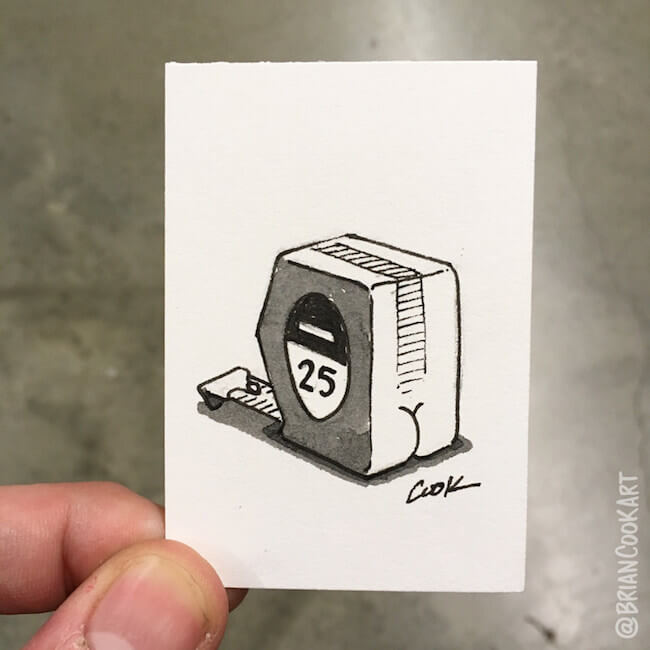 23. A butt-filled biscuit for bad days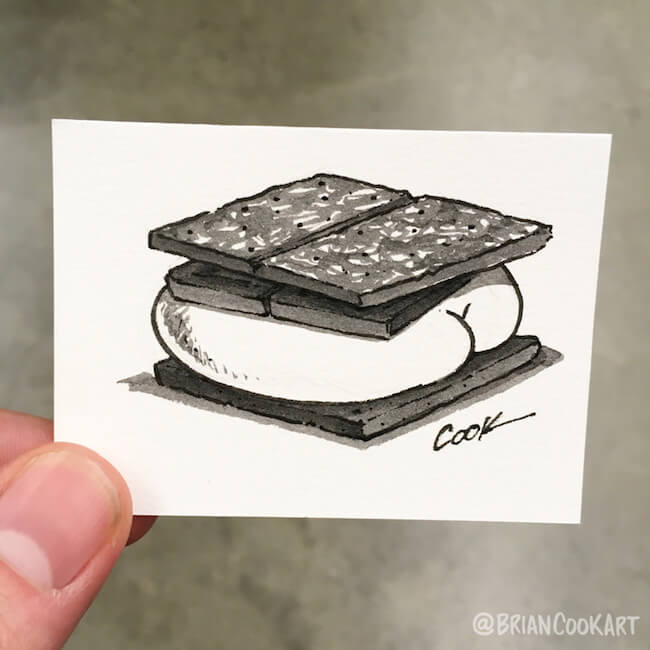 24. Please take care of your iPhone's butt. If you were not aware it's got one, now you can see for yourself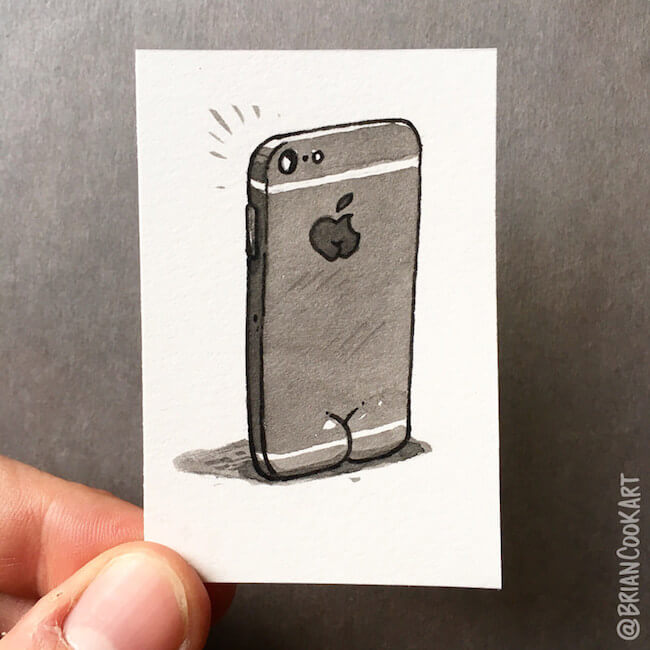 25. This butt is on fiiiiireeee! This butt is on fire!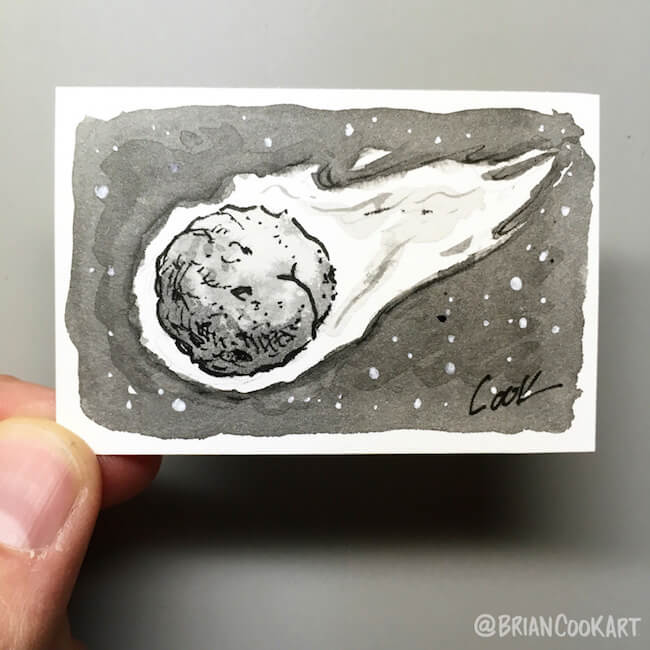 26. Butts on things… a lot of butts everywhere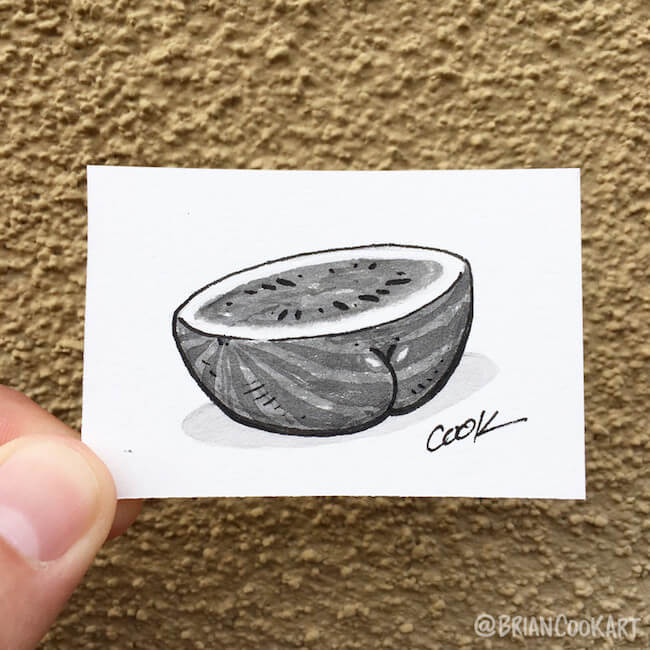 27. Sometimes, the sun can be sexy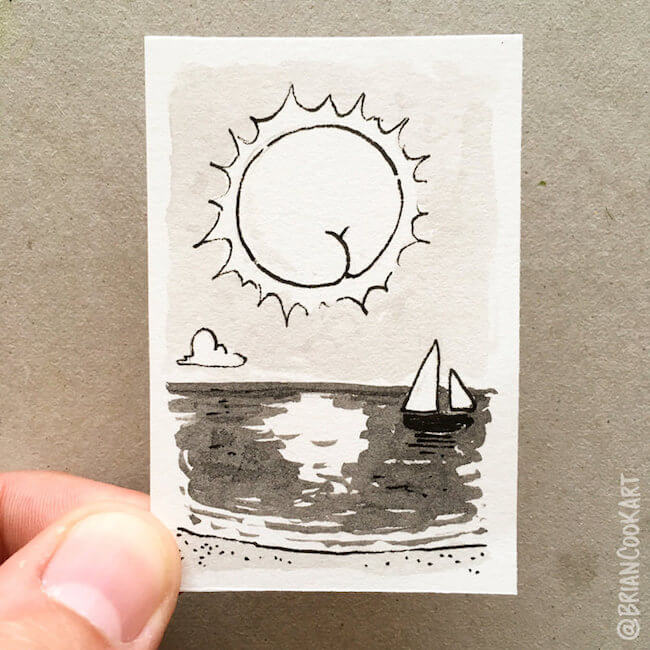 28. This little ass moon is killing me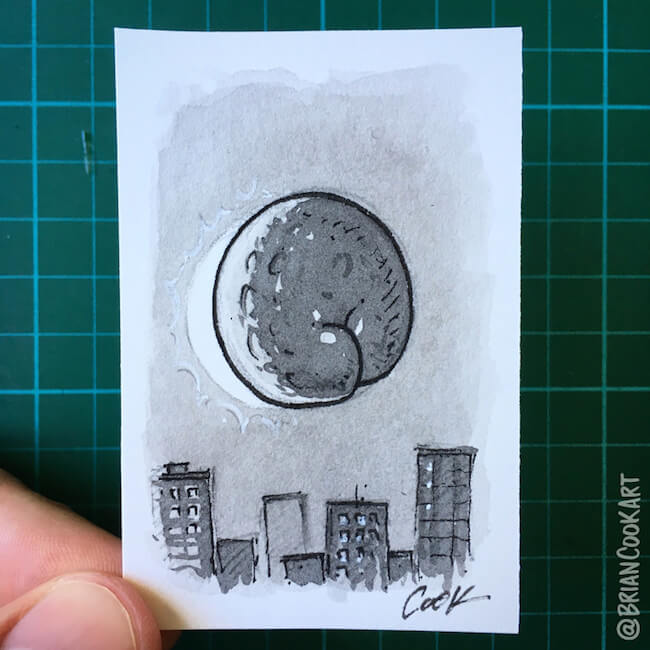 29. Want a cup of coffee? It has a nice…feeling to it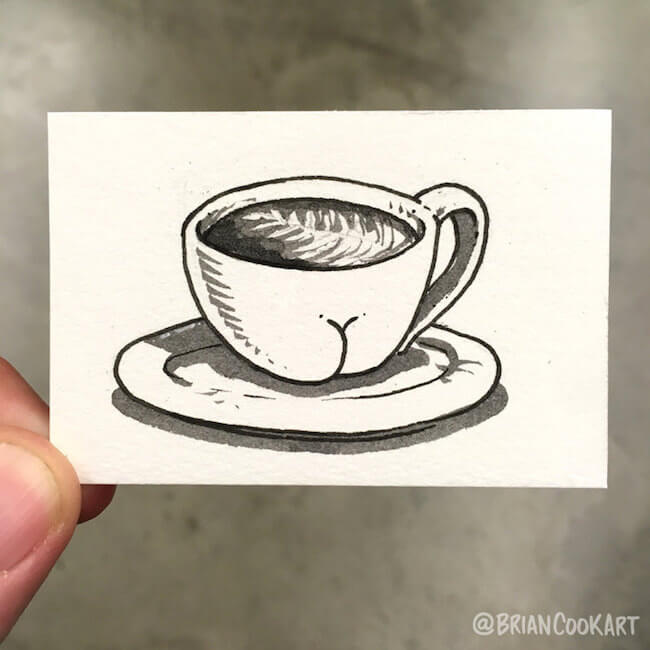 30. Want some sexy eggs? They look…delicious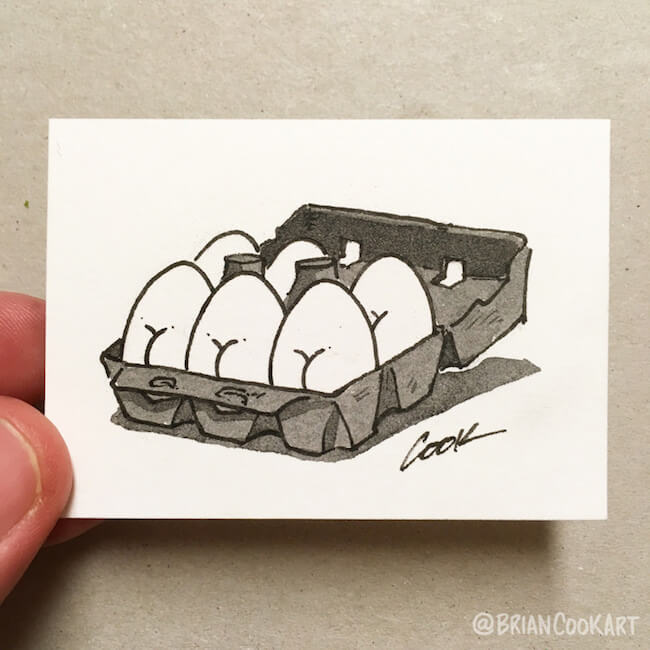 31. R2D2 brings the sexy back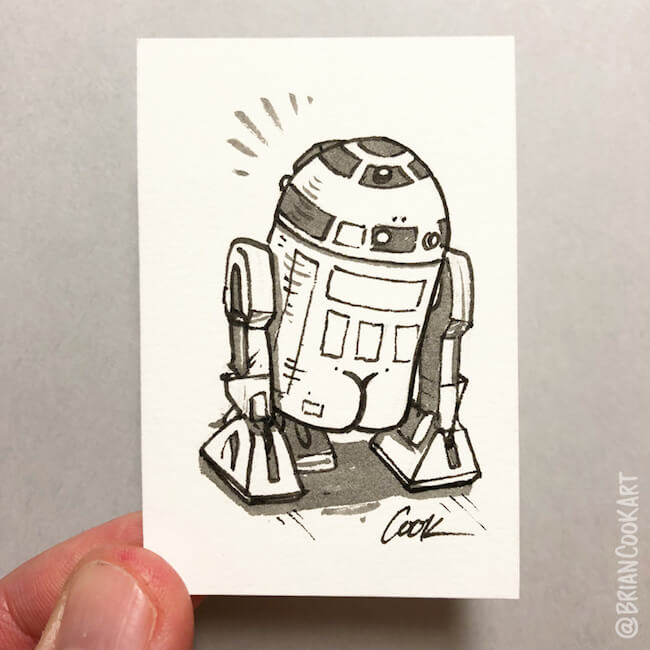 32. Is it me or all of these look like little asses?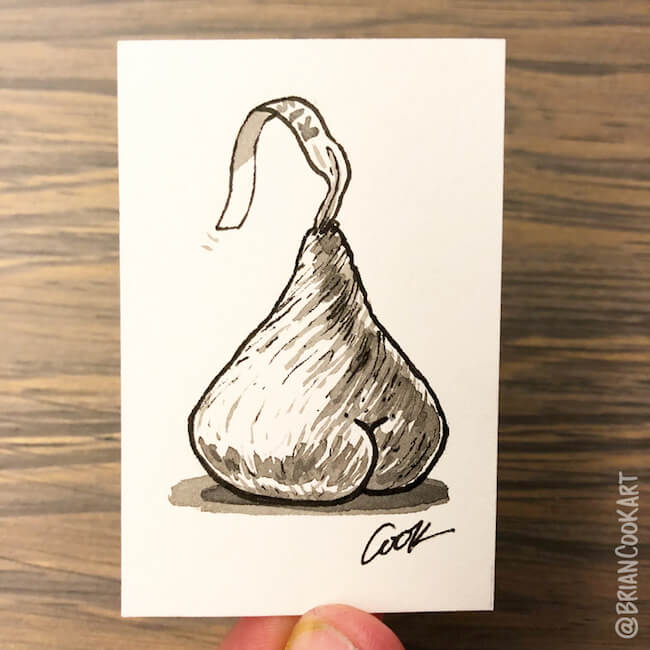 33. Big ass drums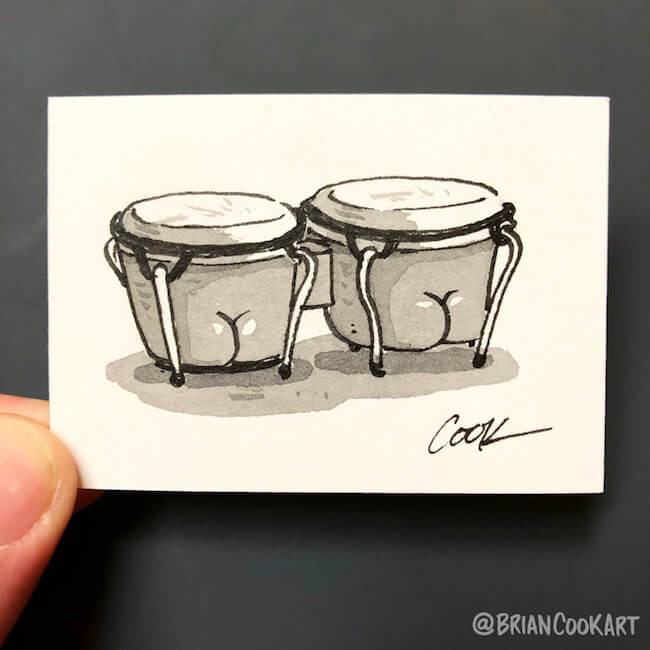 34. A little ass of a tree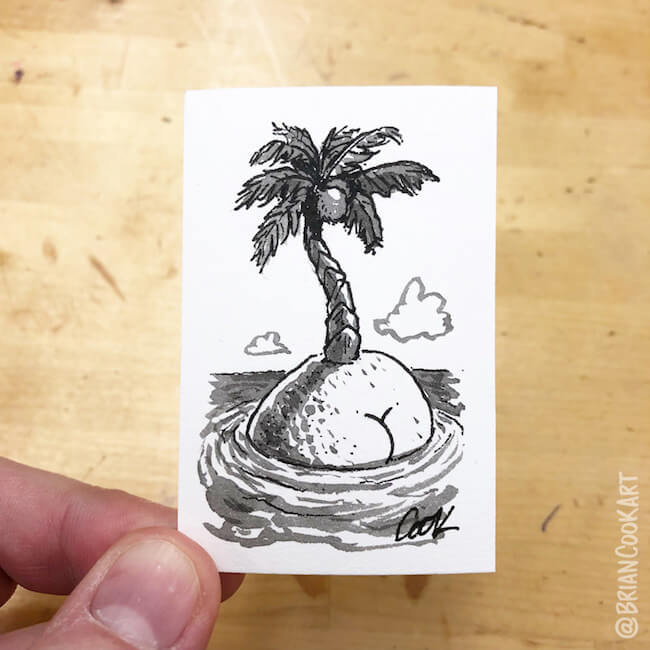 All photos and illustrations by Brian Cook | Via: Briancook