ATOM is a professional photographer from Japan who travels all over the world in search of great scenery for a great photography. In the past two years, he has visited 63 countries and the most recent destination he's traveled to is Antarctica. He traveled around Antarctica for ten days, and what caught his attention the most was not icy landscape, but the behavior of Antarctic penguins.
ATOM came back from this trip with great photo archive documenting the behavior of this kind of penguins. There are seventeen known species of penguins and seven of those live and nest either in Antarctica or on sub-Antarctic Islands. He mainly photographed Gentoo penguins—which are characterized by their red-orange bill and white strap across the top of their heads—and the occasional Chinstrap penguin. In the gallery below you can see how the photographer managed to convey the behavior of these simpatico creatures into photography and learn what he said about his trip to Antarctica for My Modern Met.
 "I was interested in the habits and cuteness of penguins in books I read on the ship (from Ushuaia, Argentina to Antarctica). I wanted to convey the behavior of penguins and the severity of wild animals."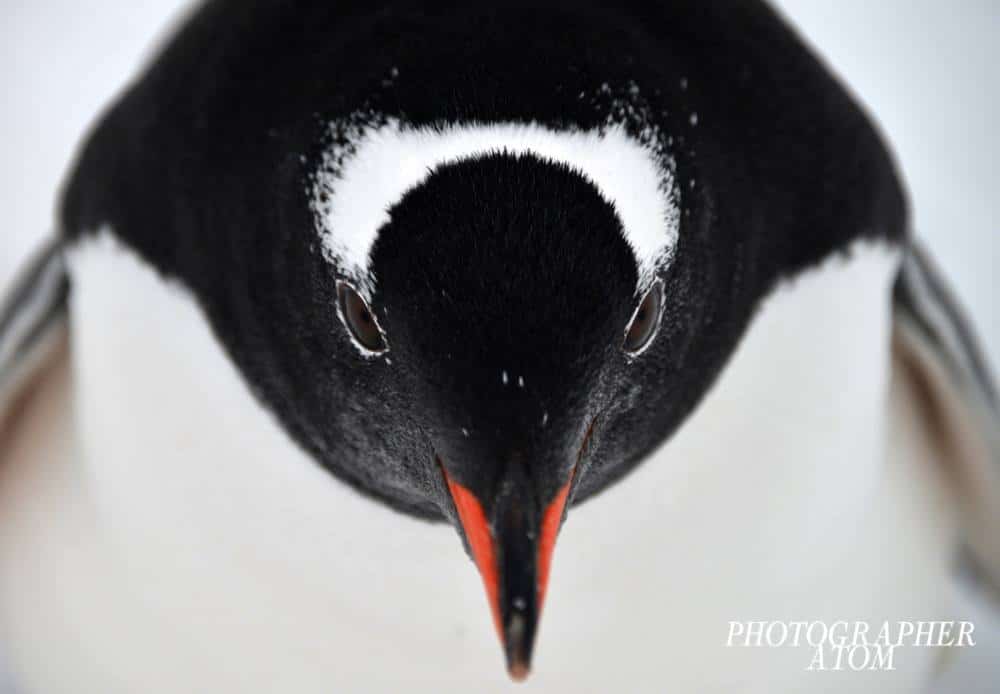 "Unlike the penguins I've seen in the zoo, I was surprised by the strong and sturdy wild penguins."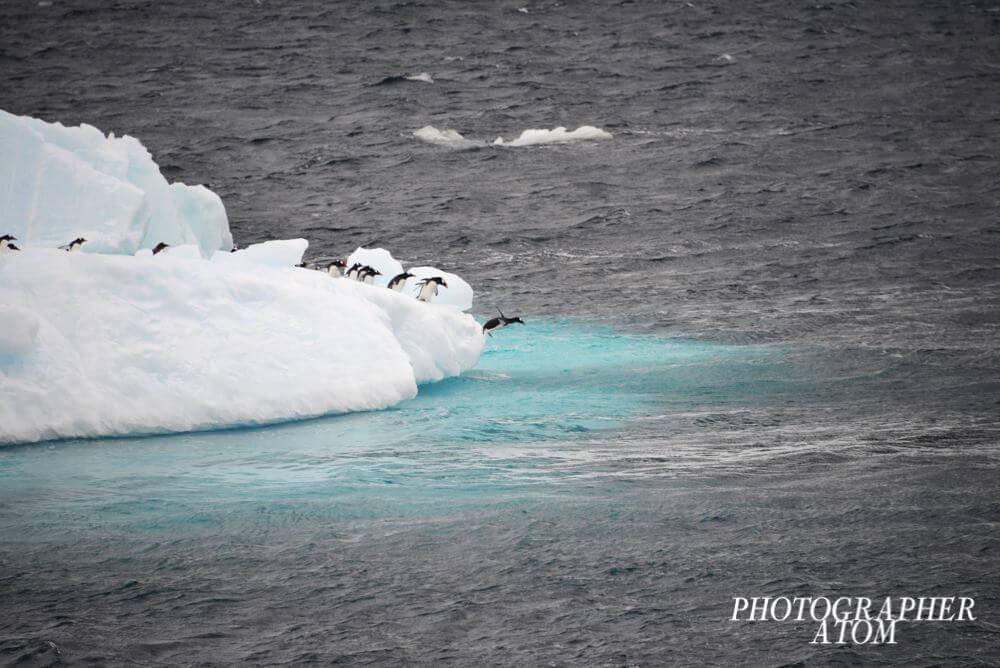 "One of my favorite photographs shows the severity of the wild. A part of the sea was red when he [the penguin] landed—he had injured his body. It seemed that he'd managed to escape from the enemy. He walked slowly, found a piece of ice larger than himself, and stood still to hide there. He was trembling. It showed me the harsh life of wild animals."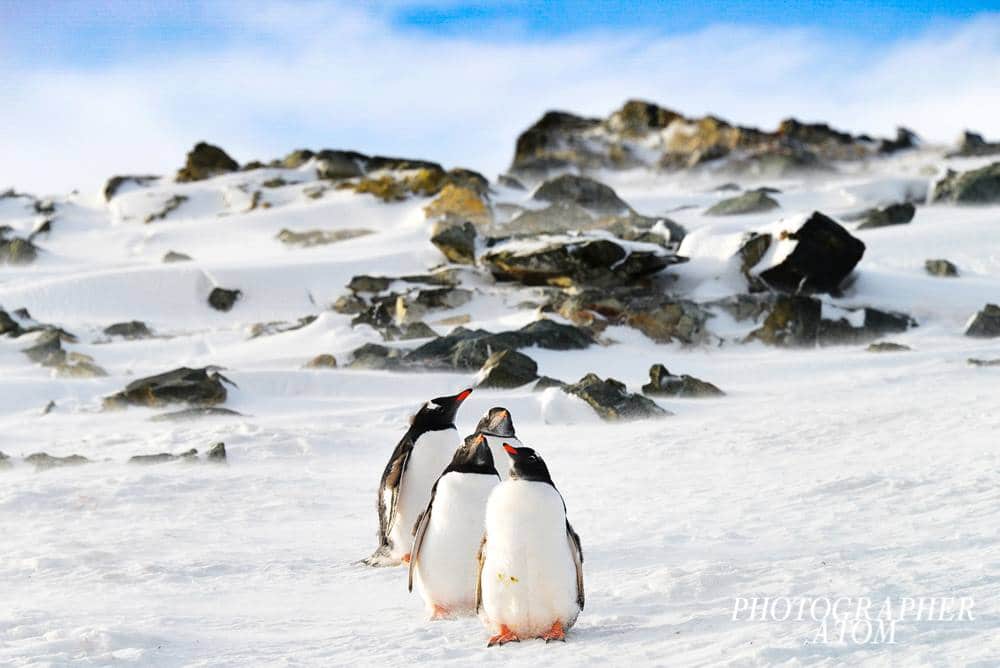 ATOM has noticed that penguins are very brave and not selfish creatures who are willing to sacrifice themselves for a good of the flock.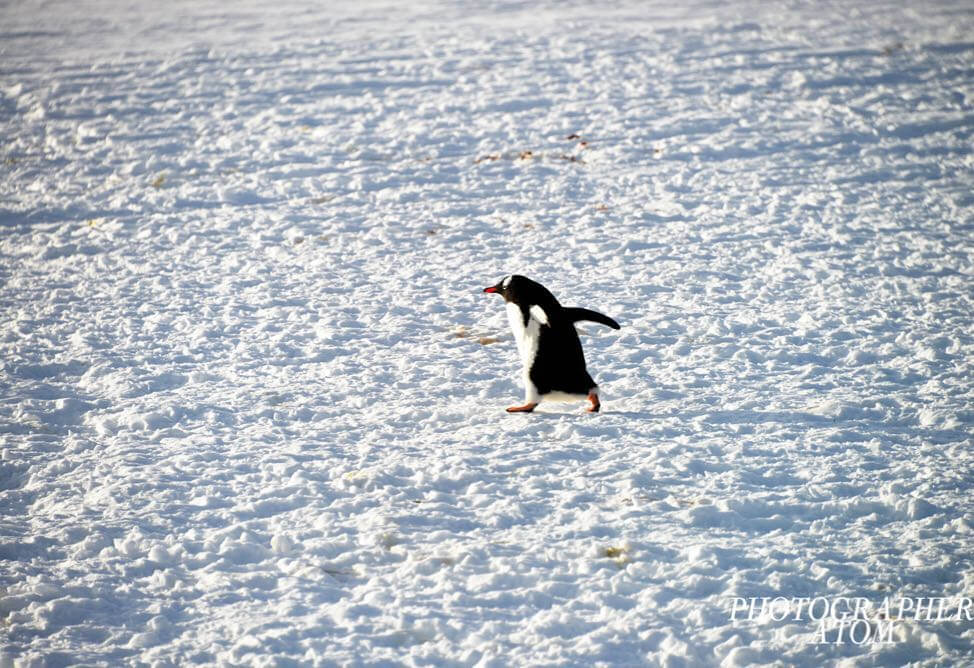 "Lined up in single file, the first penguin makes a leap into the unknown. It takes a courageous penguin to jump into the ocean where an enemy might exist."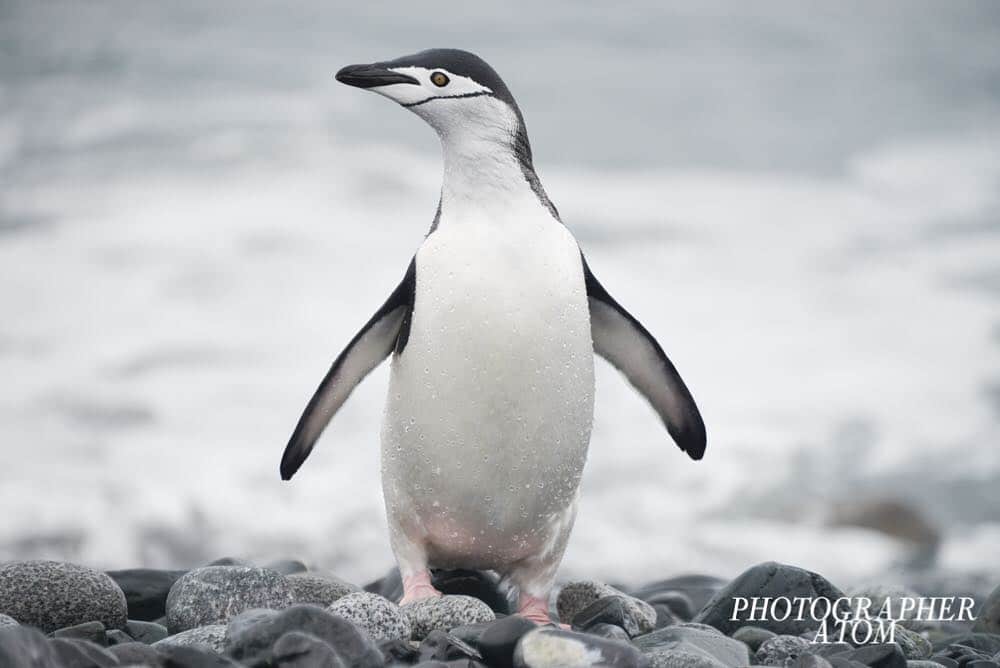 [the_ad id="71924″]
Keep scrolling for more stunning photos of Antarctic penguins taken by Japanese photographer ATOM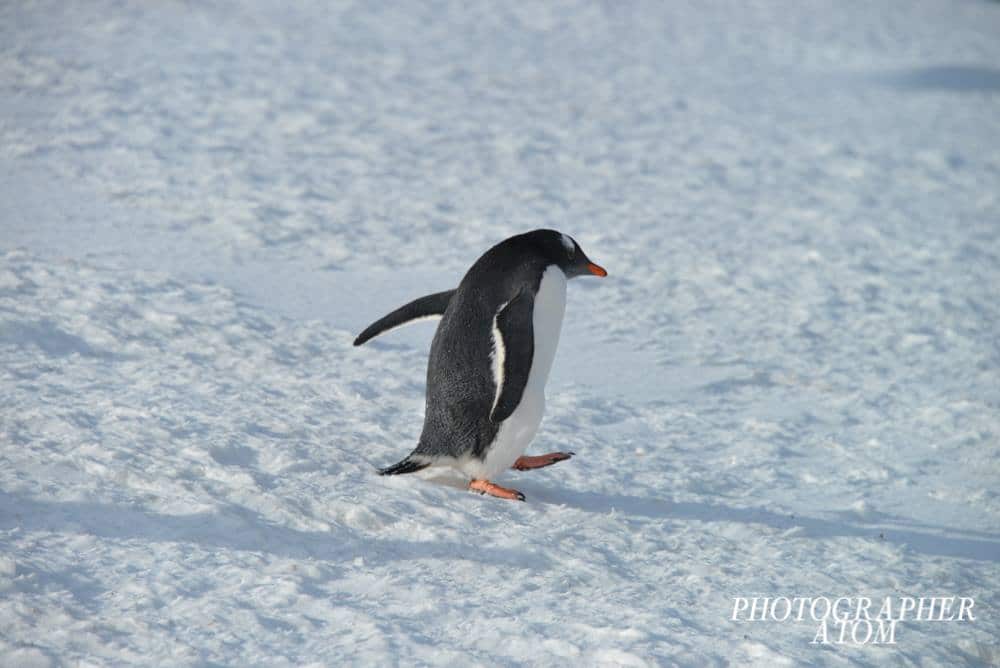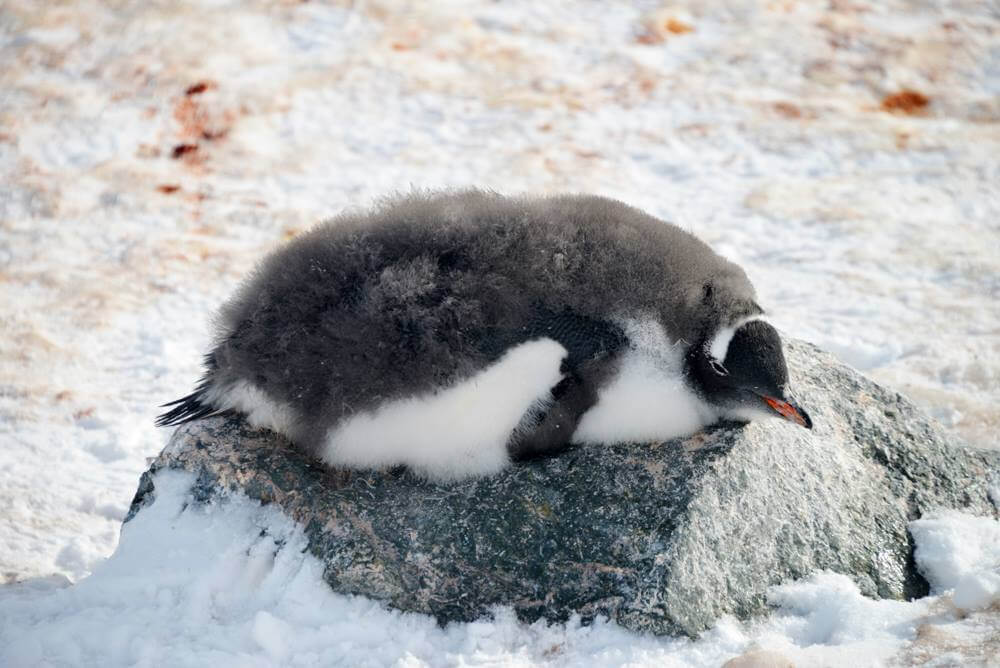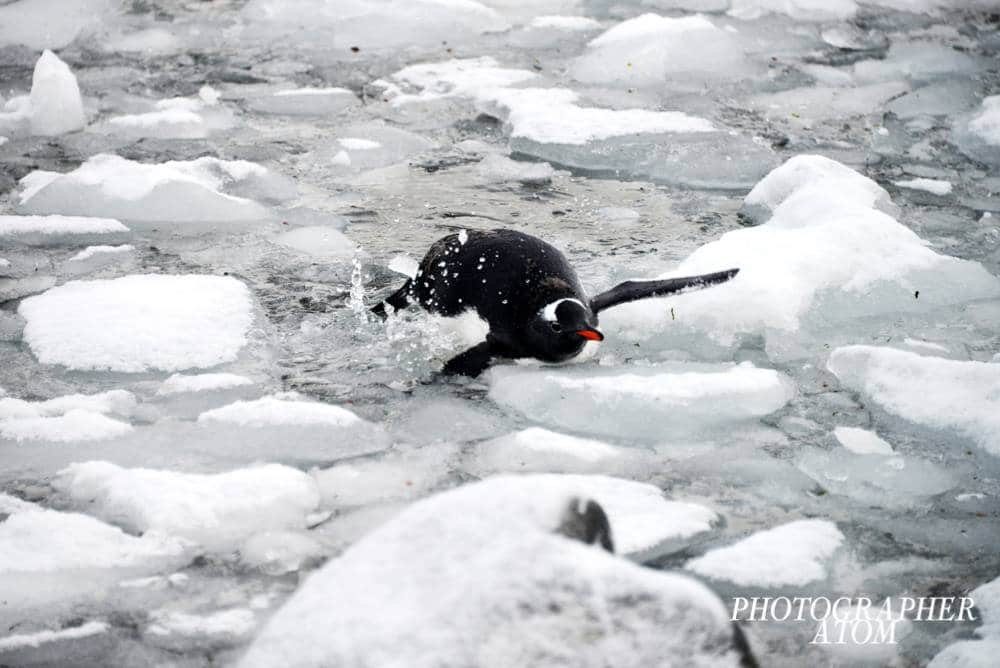 [the_ad id="83004″]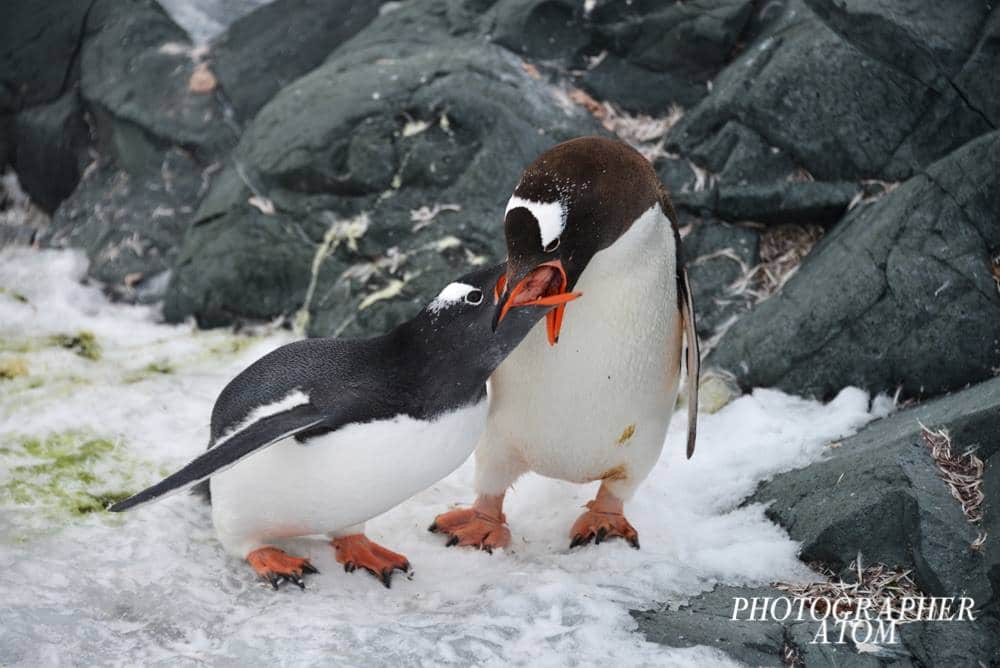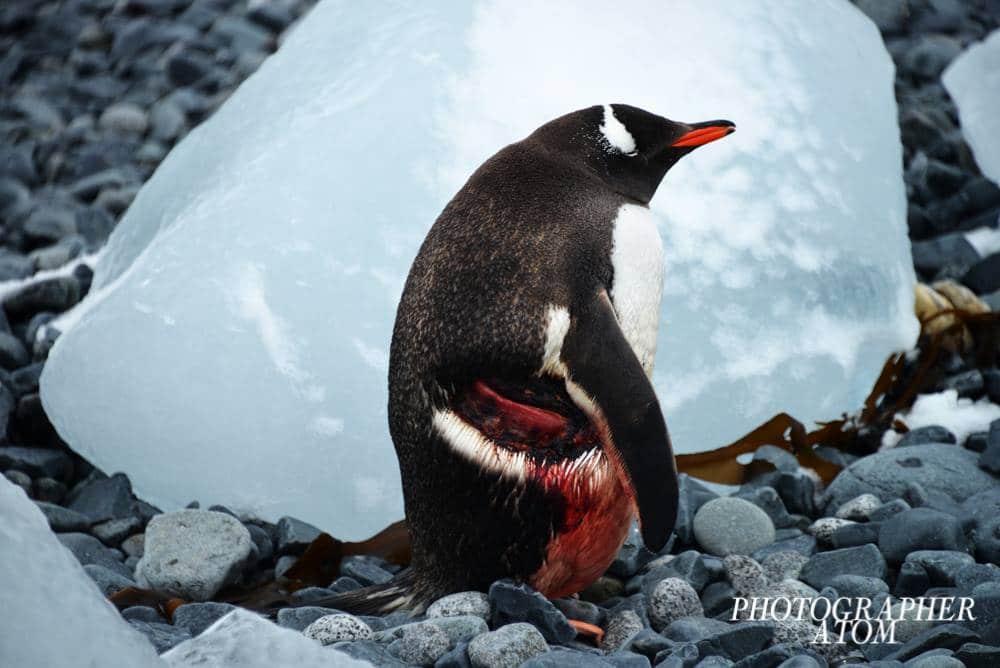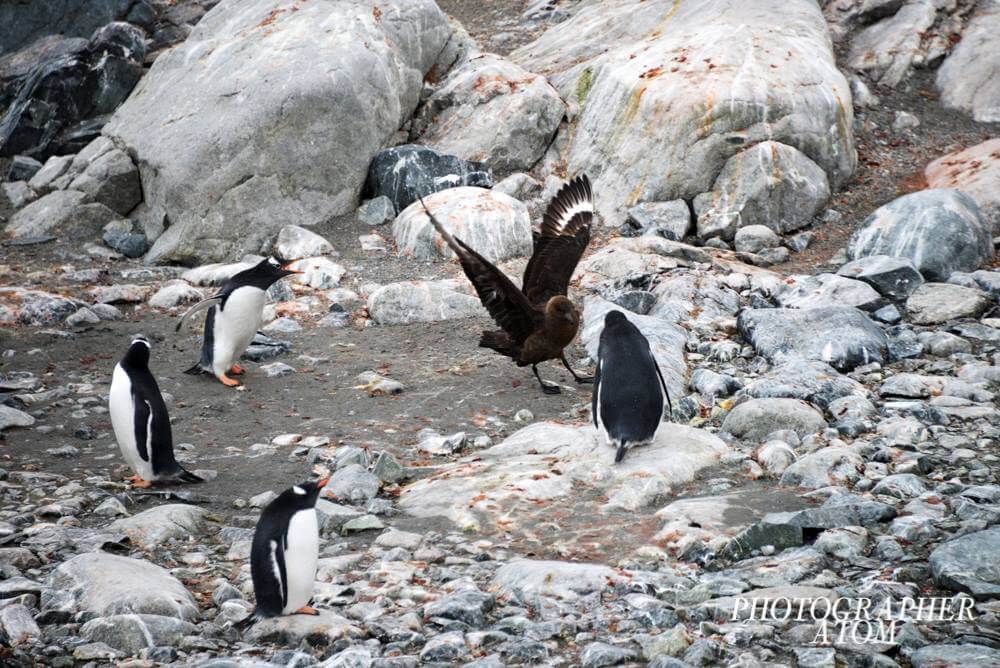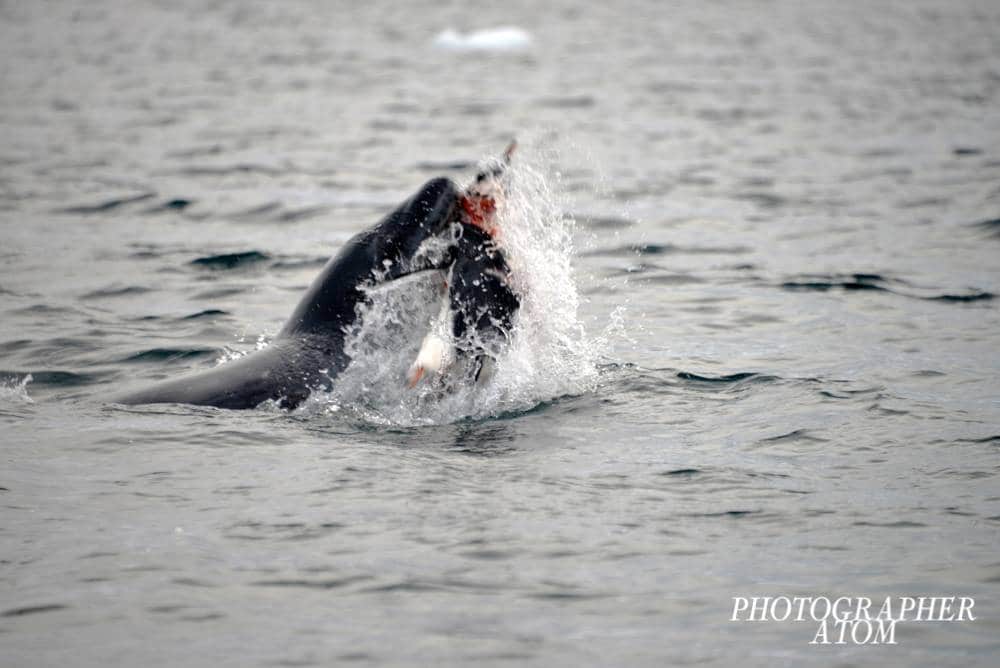 via: mymodernmet