"What's in a rose" would say Shakespeare. "That which we call a rose/By any other word would smell as sweet". Actually, he was saying "what's in a name" and making a comparison to a rose that smells the same no matter what it's called.
So, the name of his beloved Juliet would not matter. But, in our case, it doesn't apply. The name matters. A rose has got to be called a rose and be red.
Because, otherwise, it won't go well with "violets are blue" and with whatever you're going to say next. How about that?
We did a little bit of research on the well-known "roses are red, violets are blue" phrase and discovered it was first used in 1590, by Sir Edmund Spenser in a Canto: "She bath'd with roses red, and violets blew/And all the sweetest flowers, that in the forest grew".
What does the popular meme consist off: 
Roses that are red
Violets that are blue
and a rhyme that rhymes with the word blue.
Well, our modern times would have it like this: "roses are red there's fish in the sea alright who's got my maroon 5 cd". Not much of a change, is it? We looked further and we found another trace of these epic lines, this time in a 1784 poem: "The rose is red, the violet's blue, The honey's sweet and so are you".
Now, compare that with this: "roses are red, politics is gory, Jeremy Corbyn: i fear my cat is a tory". Better? We don't know for sure.
Related: 48 awesome coffee memes to wake you up
But what we do know is that we've got 25 roses are red violets are blue memes that will make you go WTF several times.
I mean, that's their purpose, right? No more fairy tale like love stories, no more sweet thing. This is about the tough and real, the politics and the weird and all that stuff that internet can make up over night. Are you ready?
The best roses are red violets are blue memes
1. It takes a DNA test to convince this dude
2. I fear my cat is a tory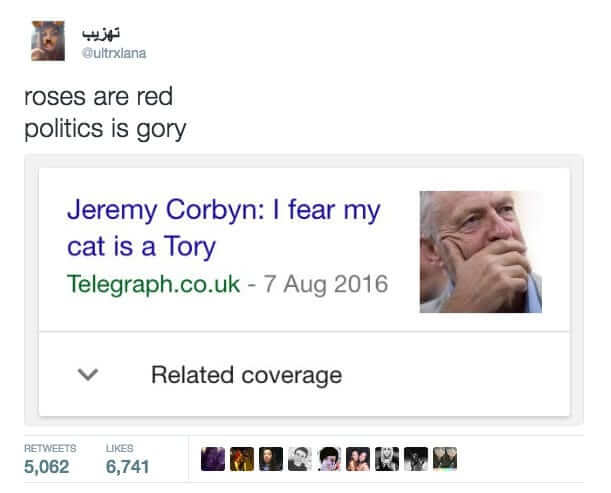 3. Squidward chokes on a fork for 10 hours straight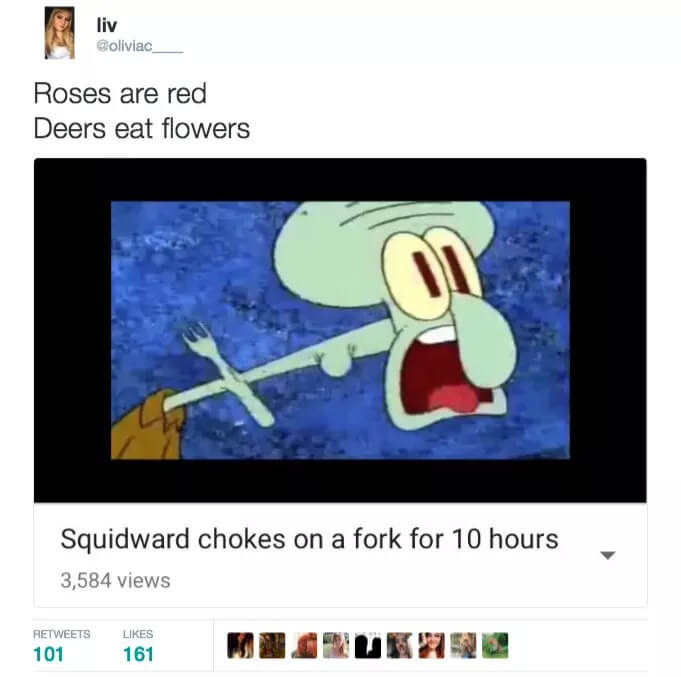 4. This was a huge mistake by his part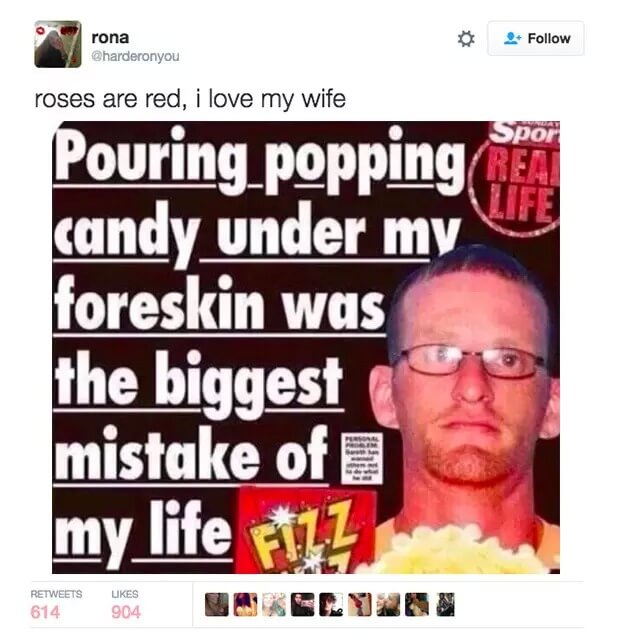 5. This is a harsh one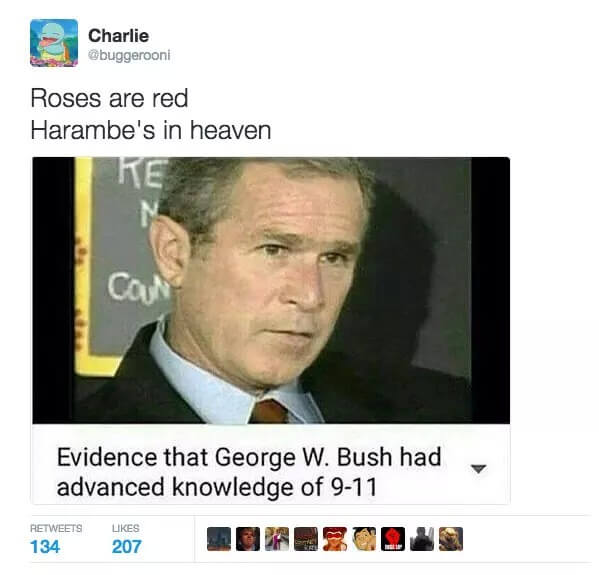 6. No one should ever do that, in any situation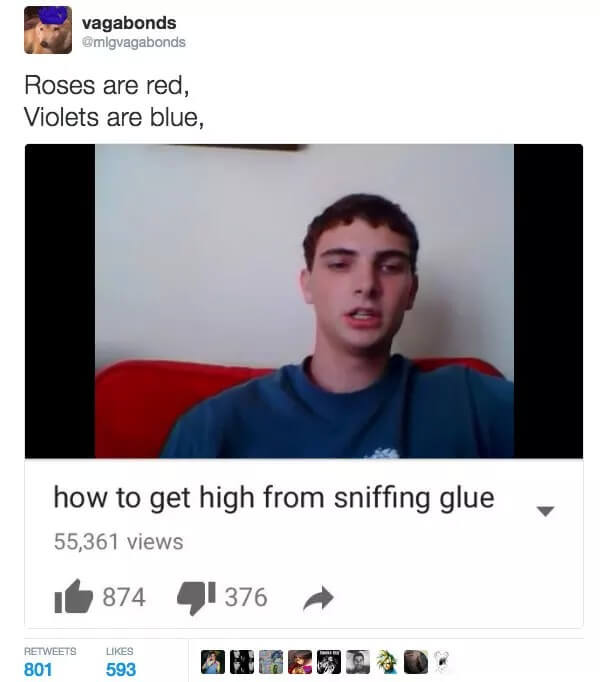 7. Not the best place in the world to do that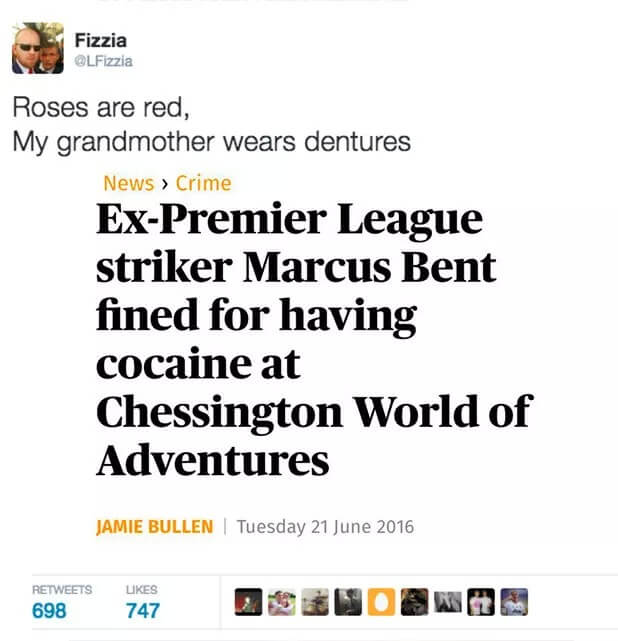 8. Live penguin feeding at 11 and 2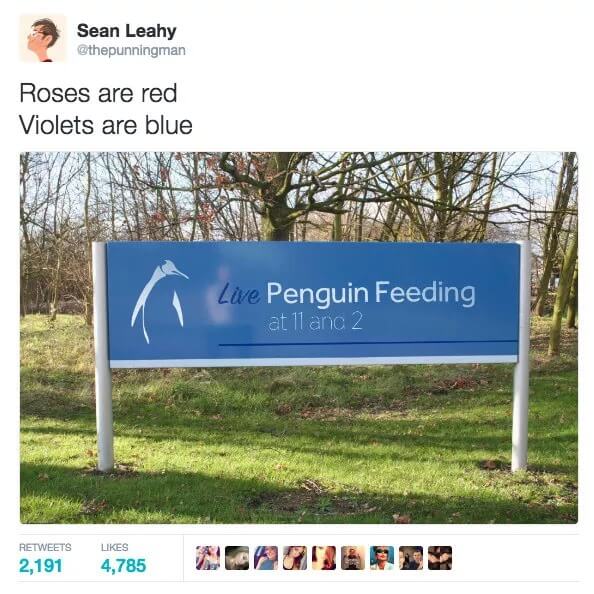 9. I expect nothing and I am still let down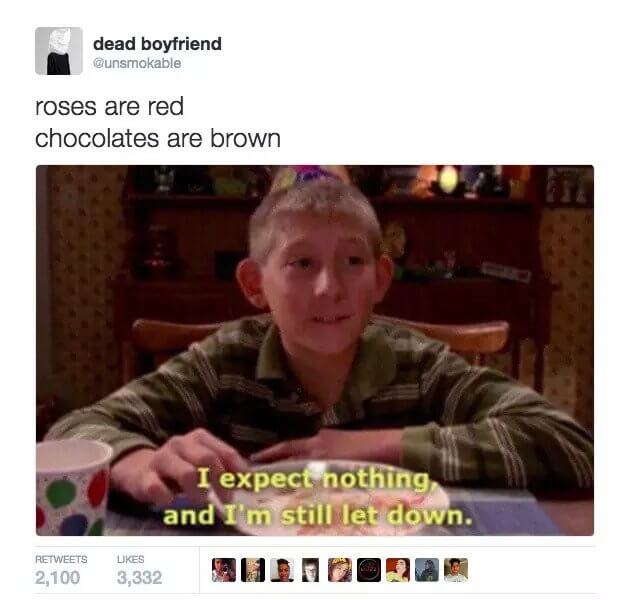 10. Just looking at his face, I am not super surprised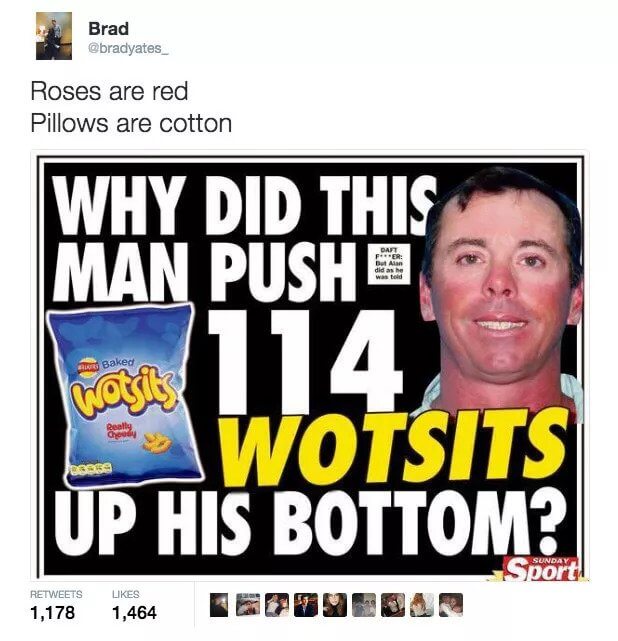 11. Alright guys, get my Maroon 5 CD back please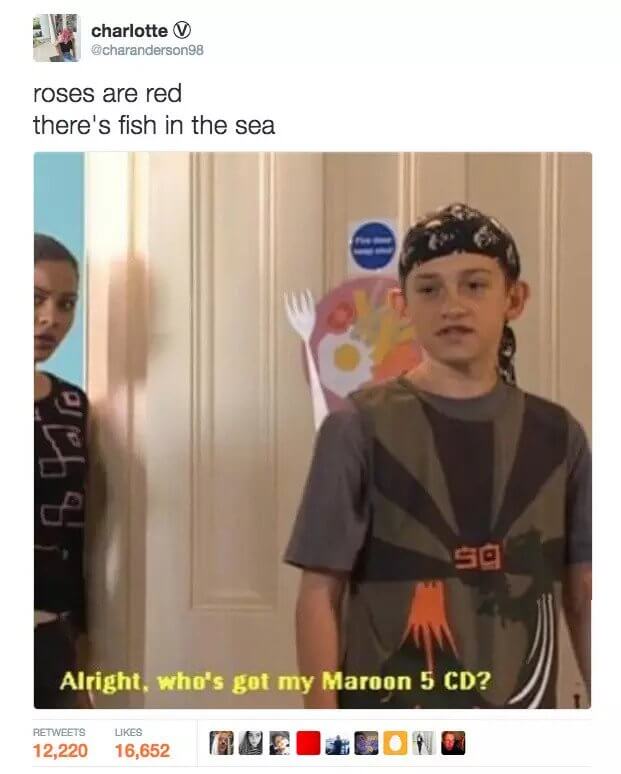 12. Roses are red memes took a turn here lol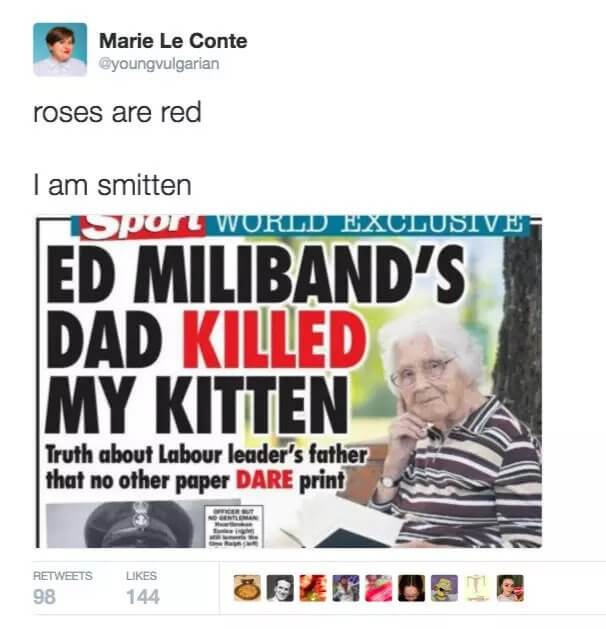 13. Roses are red turtles are slow I bought a fu***g gateau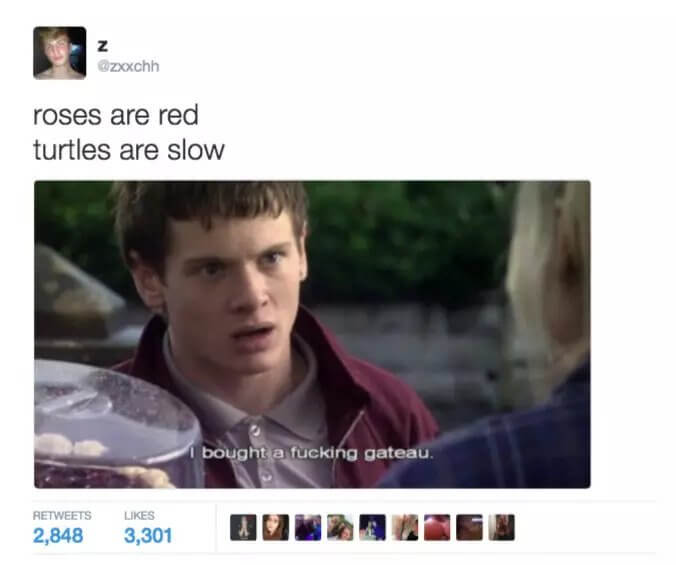 14. It's a simple thing to do, please learn it people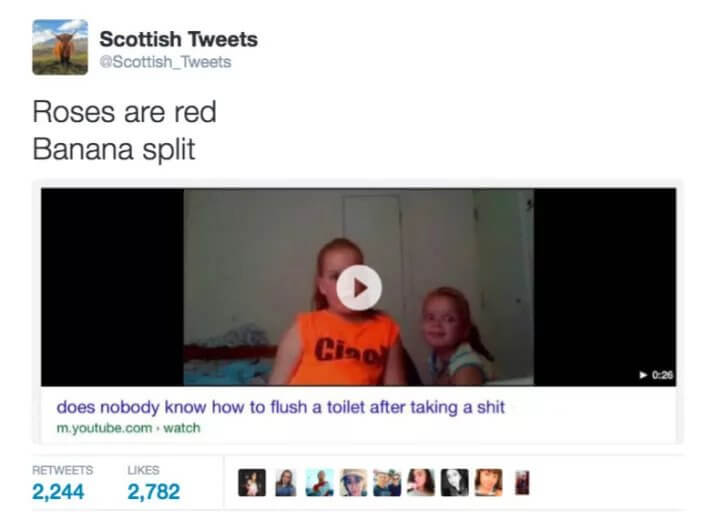 15. Is this silence of the lamps?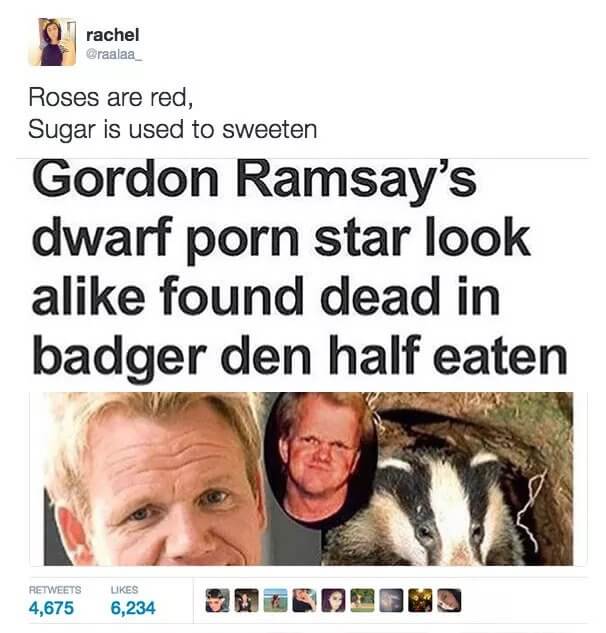 16. Roses are red, you always mattered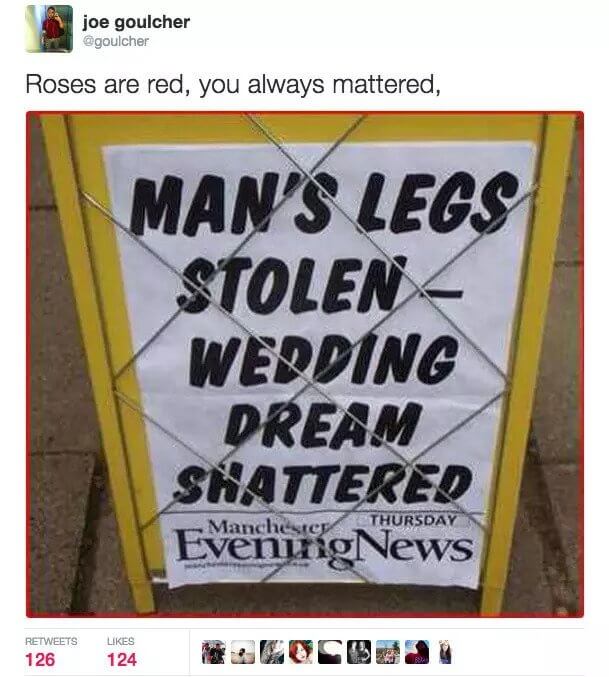 17. I like to do it too in weird places.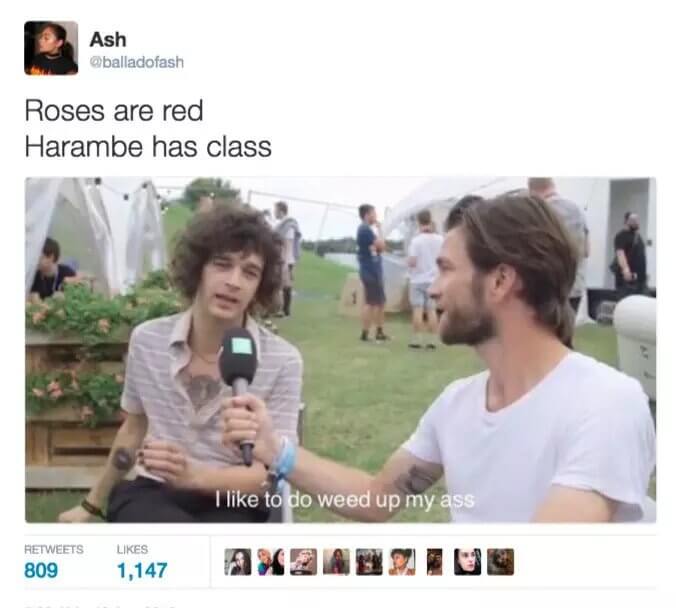 18. Sainsburys chocolate chip cookie review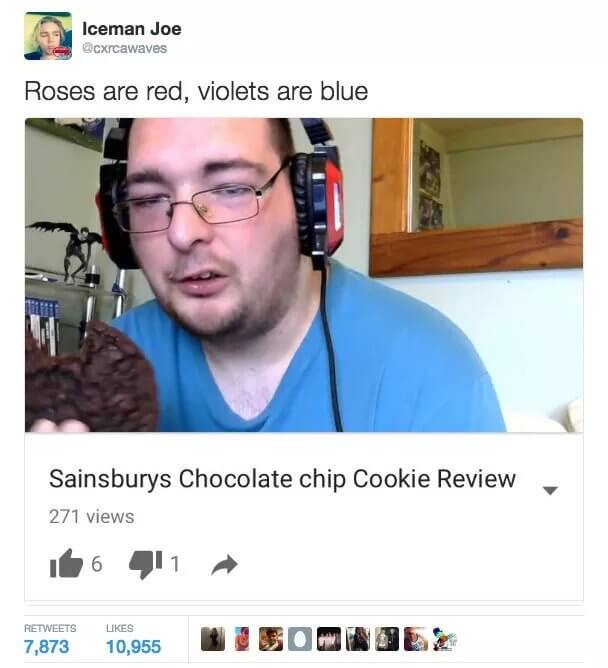 19. Liam Gallagher called Noel a potato again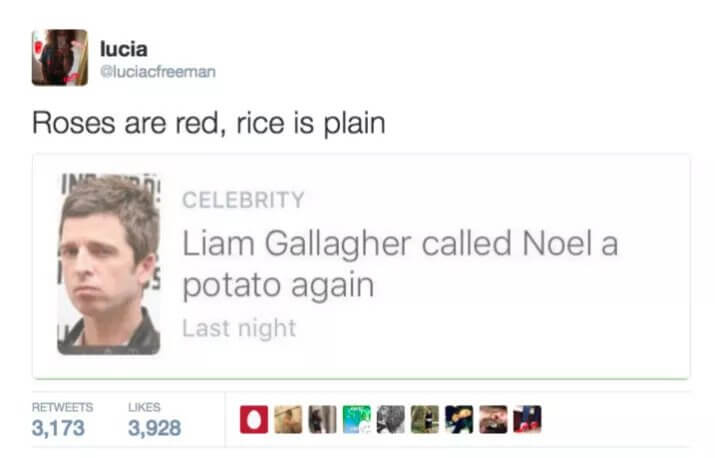 20. We would have been safer if he was here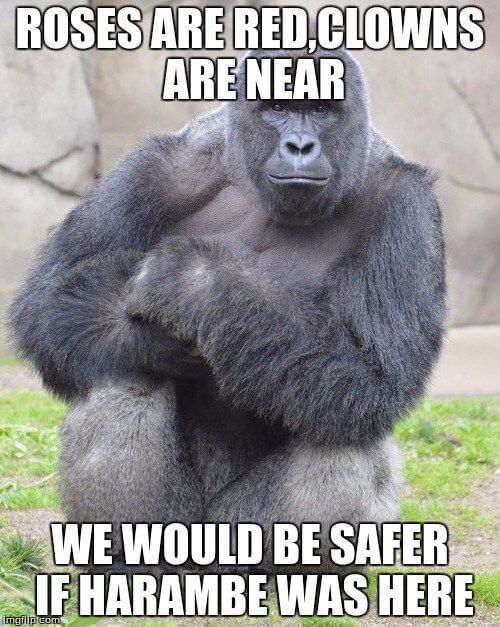 21. I think not!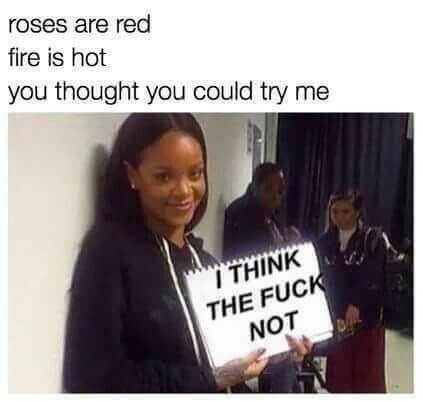 22. Best Severus burn in the movies

23. Forever alone, roses are red not for me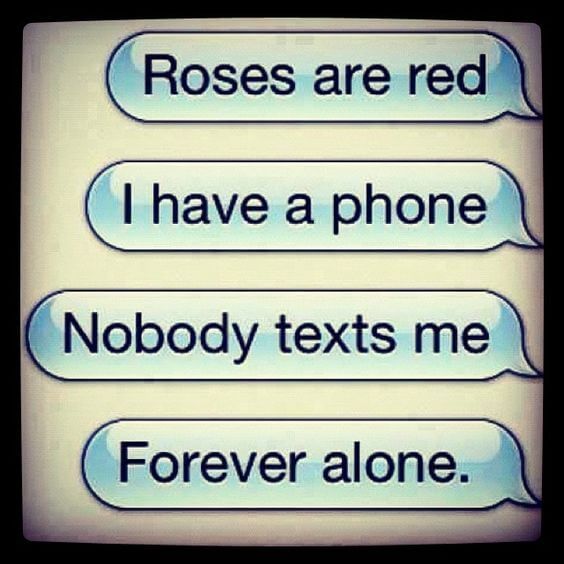 24. Finished the popcorn during the previews – happens to me all the time

25. The garbage will do!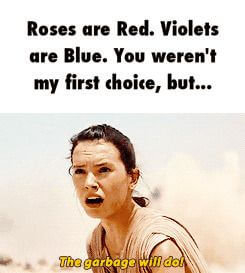 26. Roses are red violets are blue, I really messed up, now what can I do?

27. I can't believe you're a monkey too.

28. Facebook is blue, no mutual friends, who in the world are you?

29. I have a bat, get in the van

30. I'm unoriginal, this is all I can do

31. Please keep your flowers, and your poems too

32. Violets aren't blue, they're purple, you dope. Now go get a clue

33. Coffee is bitter, and so are you

If you loved this list, you should check out these funny life advice quotes to crack you up