If you give it some thought, it is incredible that a play written over 400 years ago is still making waves in today's literature. William Shakespeare's Macbeth is one of the most renowned plays in the entire world, and for good reason. 
Aside from the gripping story, the themes, messages, and emotions conveyed by the text and performed by actors in various adaptations have resonated with many audiences around the world. 
Macbeth Memes
Of course, any story as iconic as Shakespeare's Macbeth is bound to leave memes trailing in its wake. Many moments in Macbeth have been turned into hilarious content by clever internet users. To appreciate Macbeth more, here are some of the funniest Macbeth memes for your enjoyment:
1. The thing about the witches' prophecy is that they don't go into detail on how Macbeth will become Thane of Cawdor or King… and Macbeth falls for it!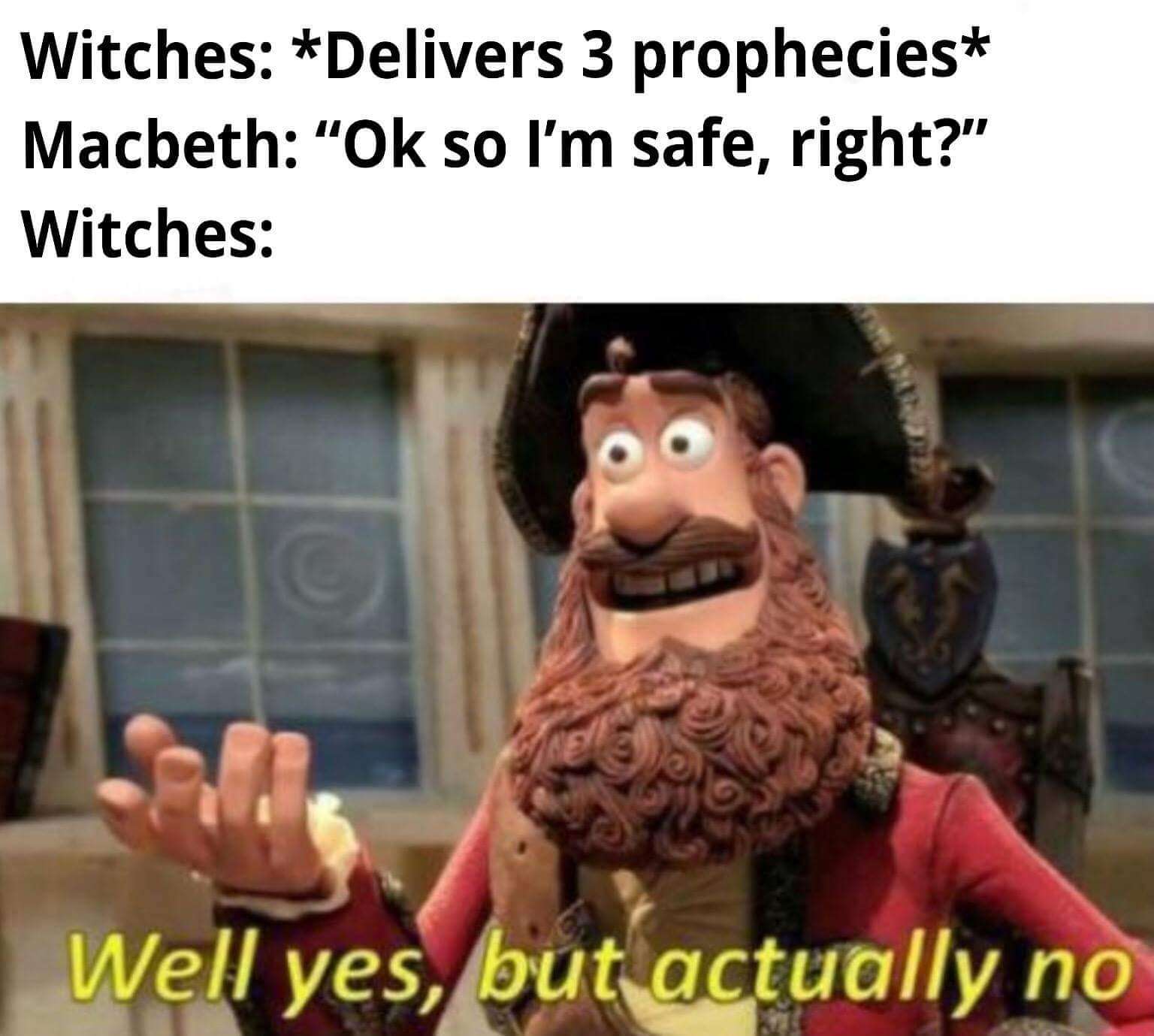 2. We're pretty sure that the Weird Sisters were just preying on Macbeth and Banquo the whole time.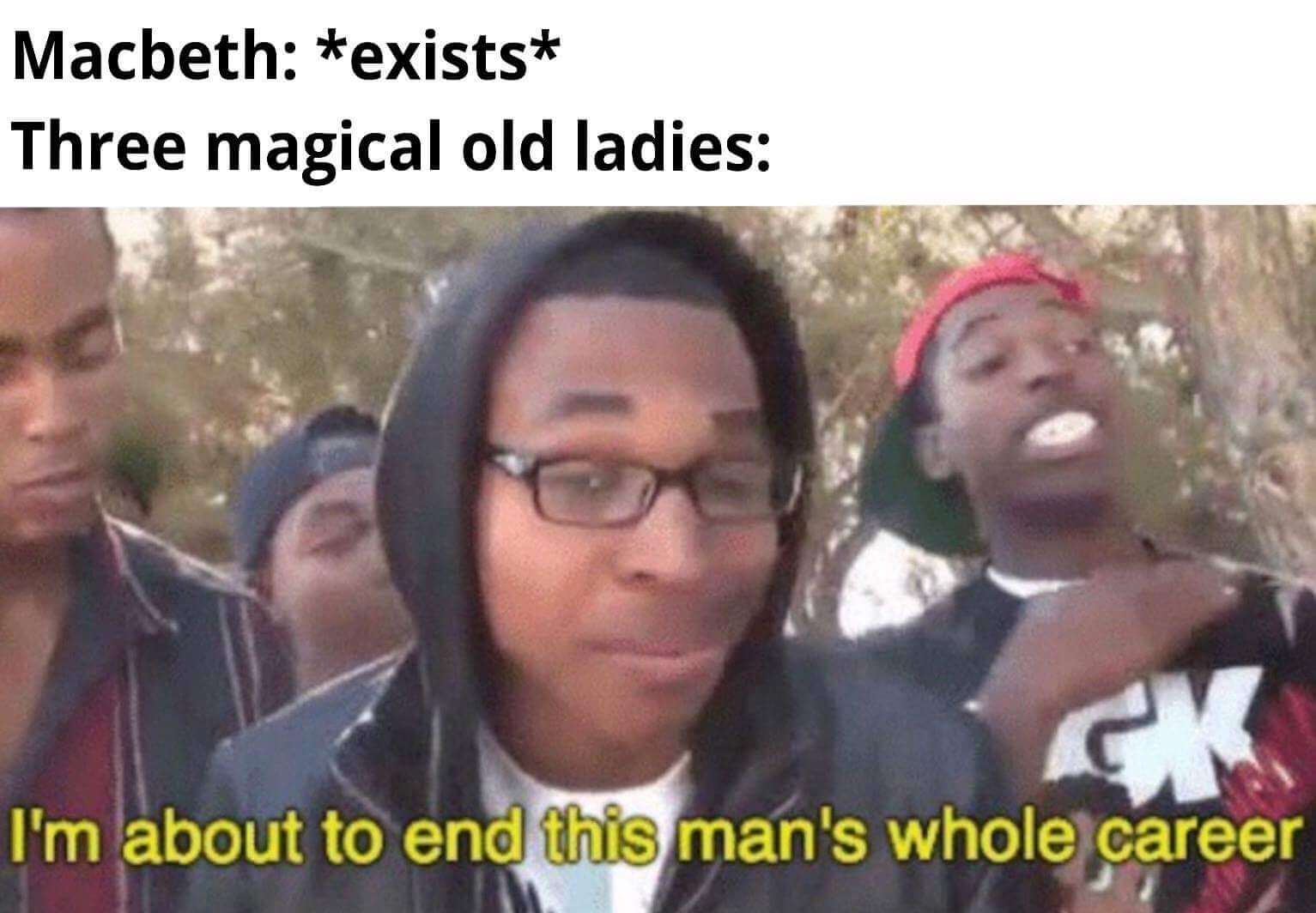 3. Macbeth doesn't seem all that convinced, but Lady Macbeth is the picture of confidence and persuasion when it comes to ending King Duncan.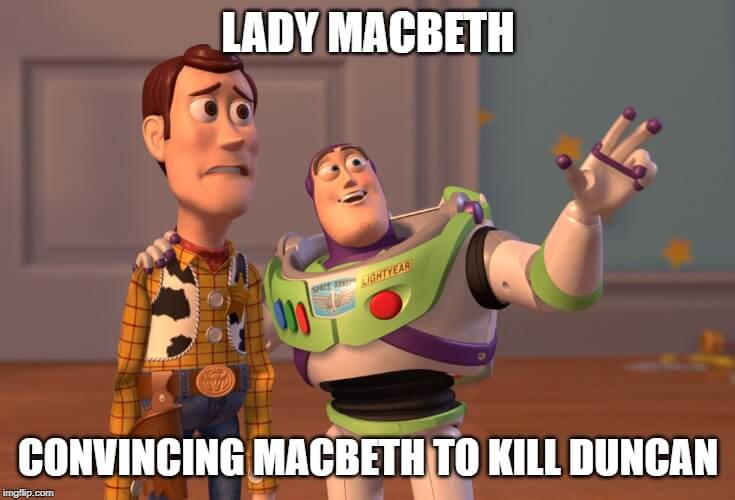 4. Double, double, toil and trouble!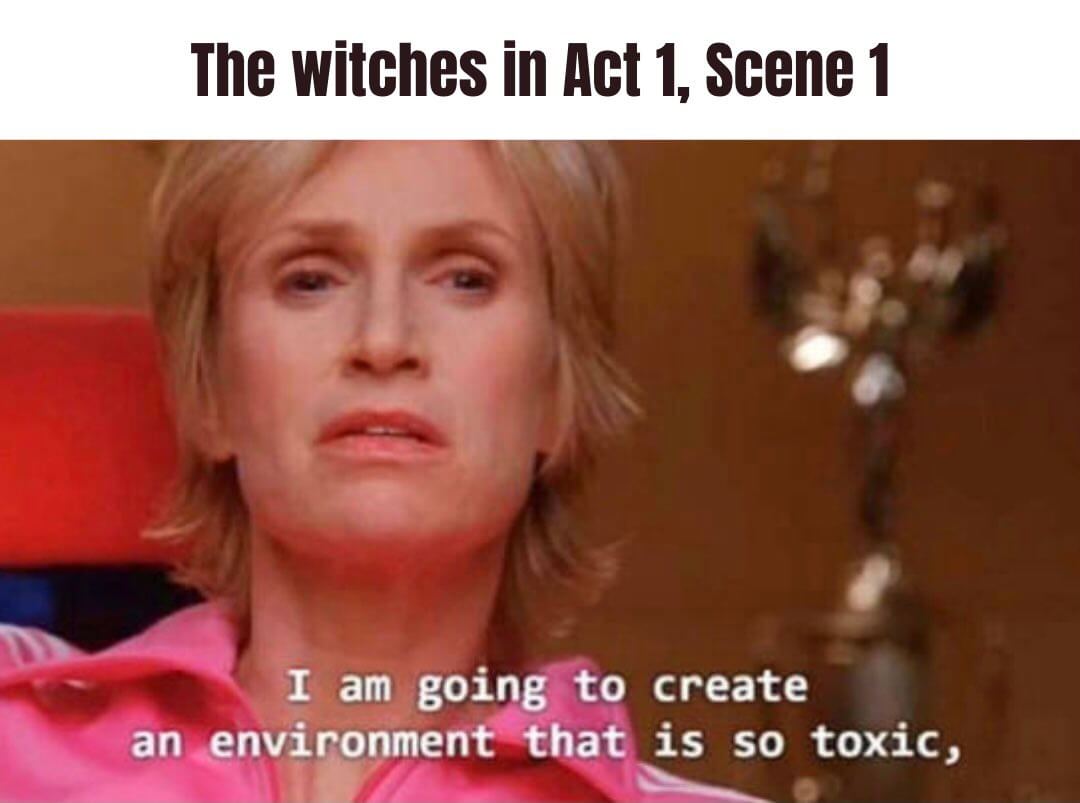 5. Lady Macbeth was the orchestrator of this whole thing, and she absolutely enjoyed watching everybody scramble around after King Duncan's early demise.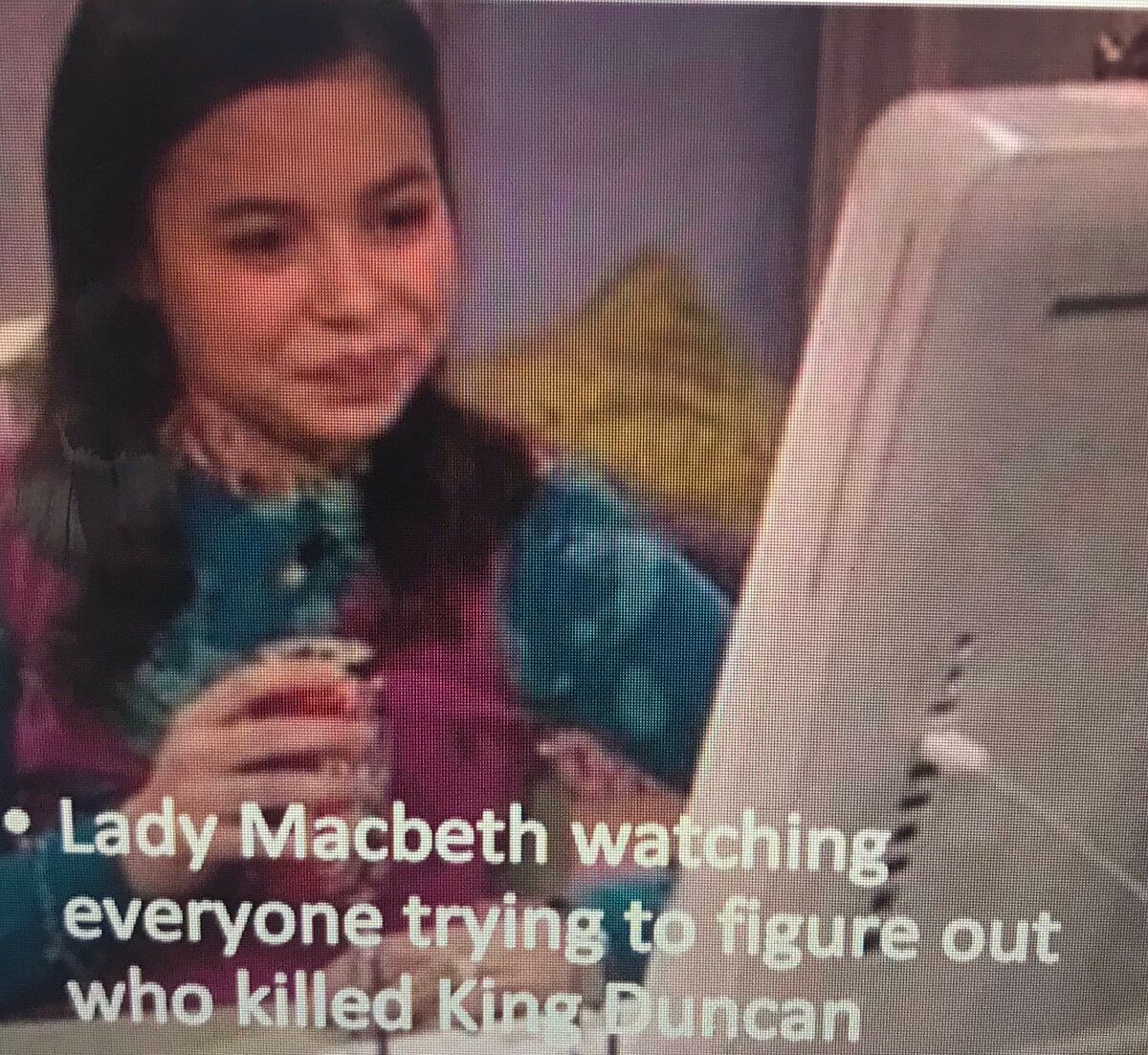 6. Celebrations are in order – the evil kind!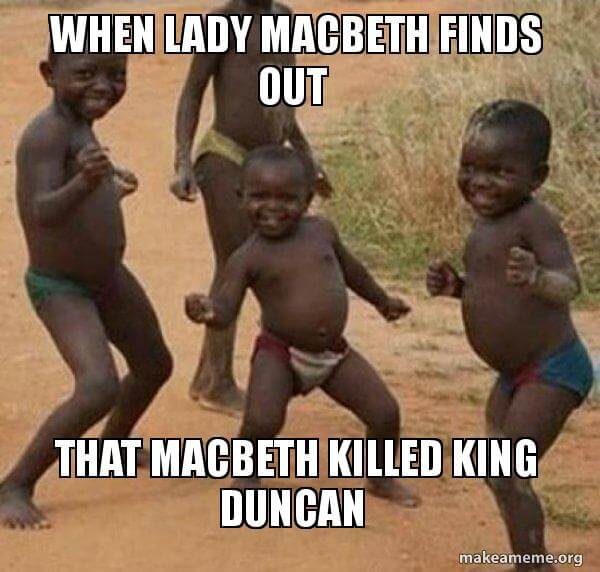 7. Everybody stay inside, a very scared general Macbeth is about to commit murder!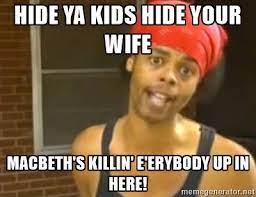 8. Hmm, who could possibly have killed the king?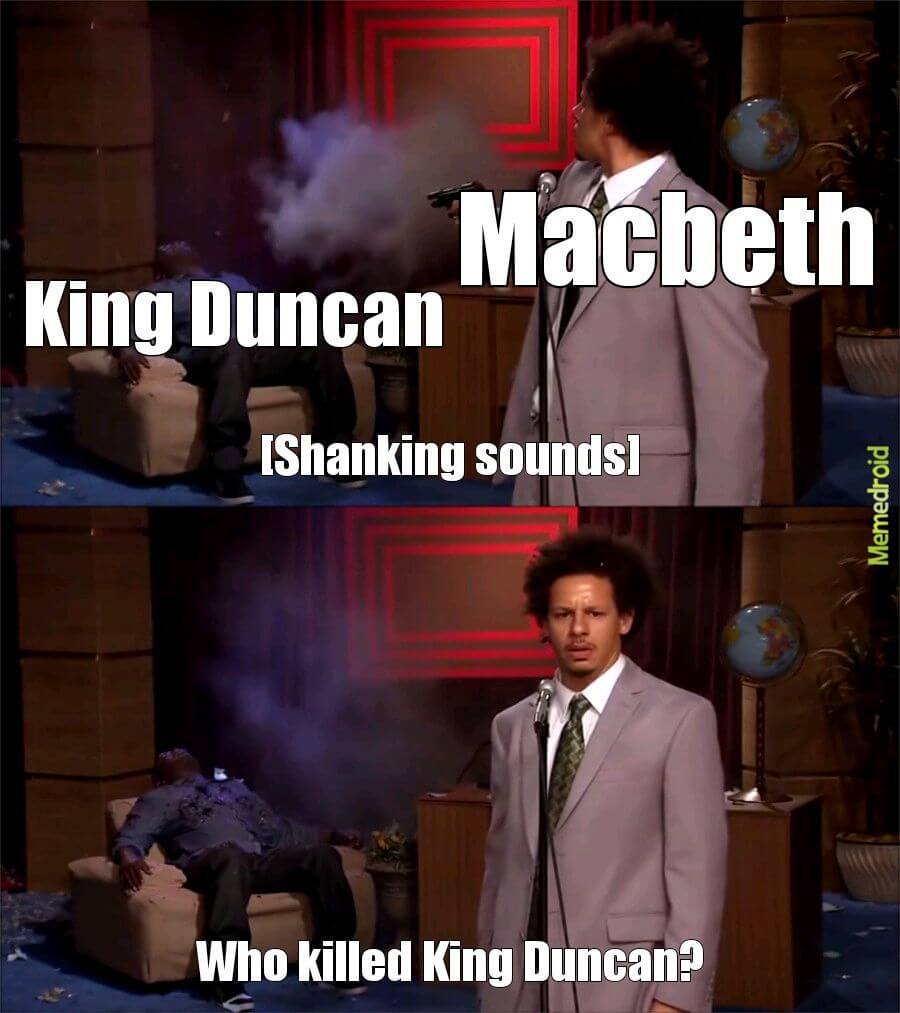 9. How could such a murder have happened right under our noses?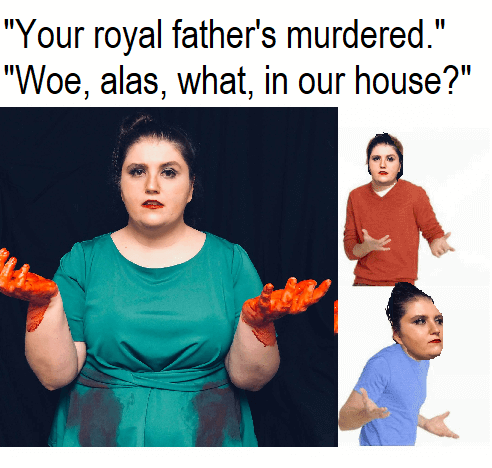 10. Macduff had something up his sleeve, and Macbeth was not ready for it.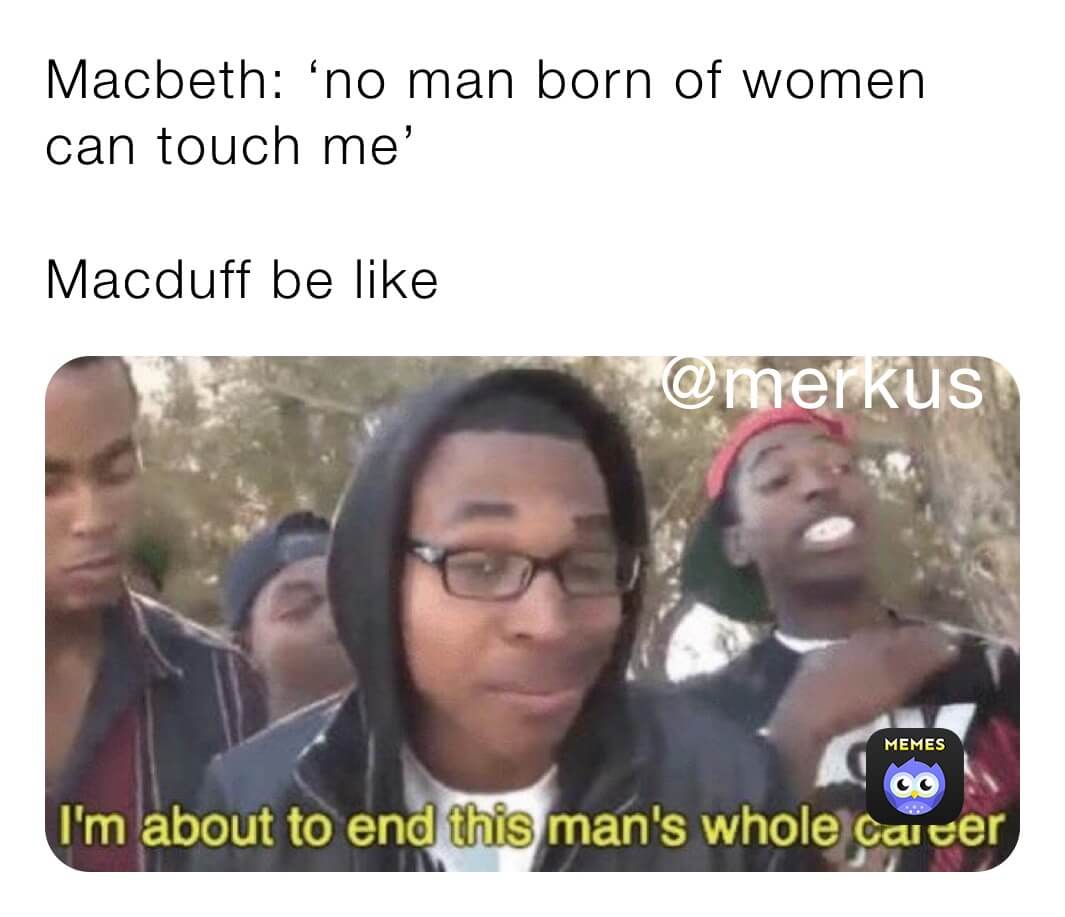 11. Everything was going smoothly for Lady Macbeth – that is, until she found out Macbeth brought the dagger he used to kill Duncan back with him.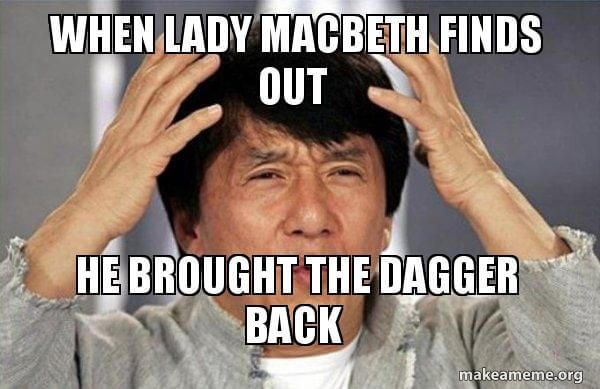 12. Technically, MacDuff was not born of a woman because he was delivered via c-section. Macbeth was none the wiser!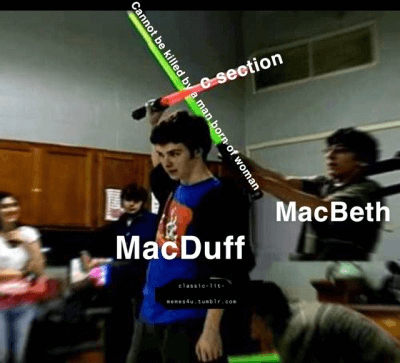 13. Macbeth finally met his MacDeath in the end!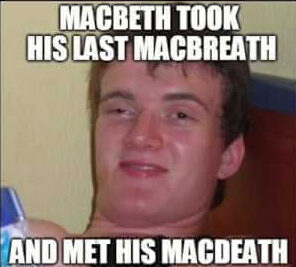 14. This is basically Lady Macbeth giving her husband a step-by-step tutorial on how to kill King Duncan.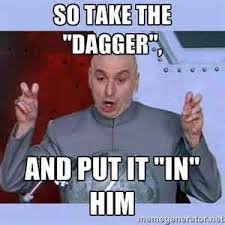 15. The guilt of killing his king was simply too much for Macbeth to bear.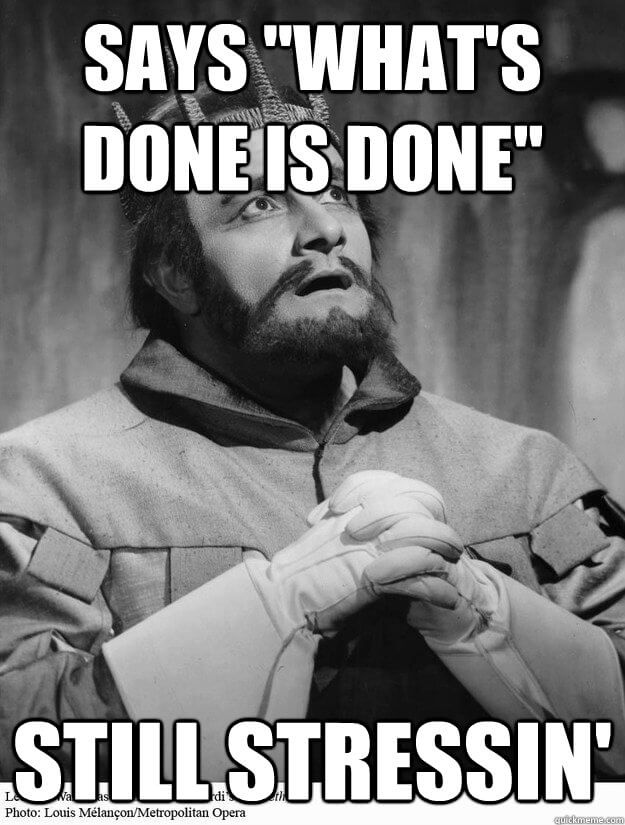 16. Macbeth was staring into empty space and just imagined the dagger he used to kill Duncan. The man was so mad he was hallucinating!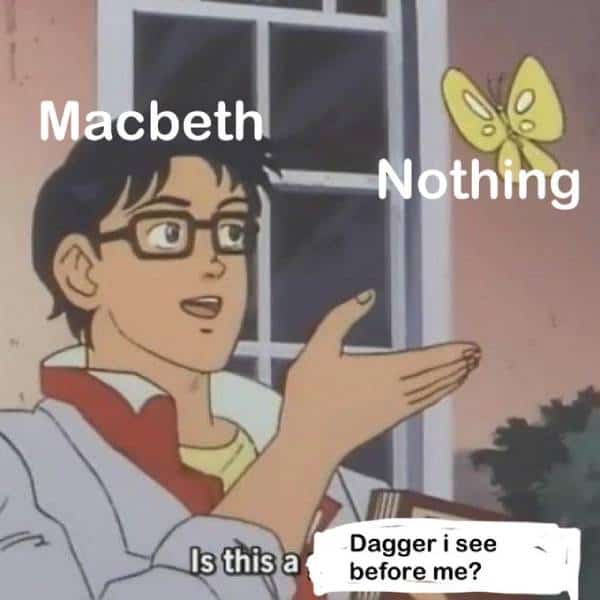 17. Mention anything about power to Lady Macbeth and she'll get it done, no matter what it takes.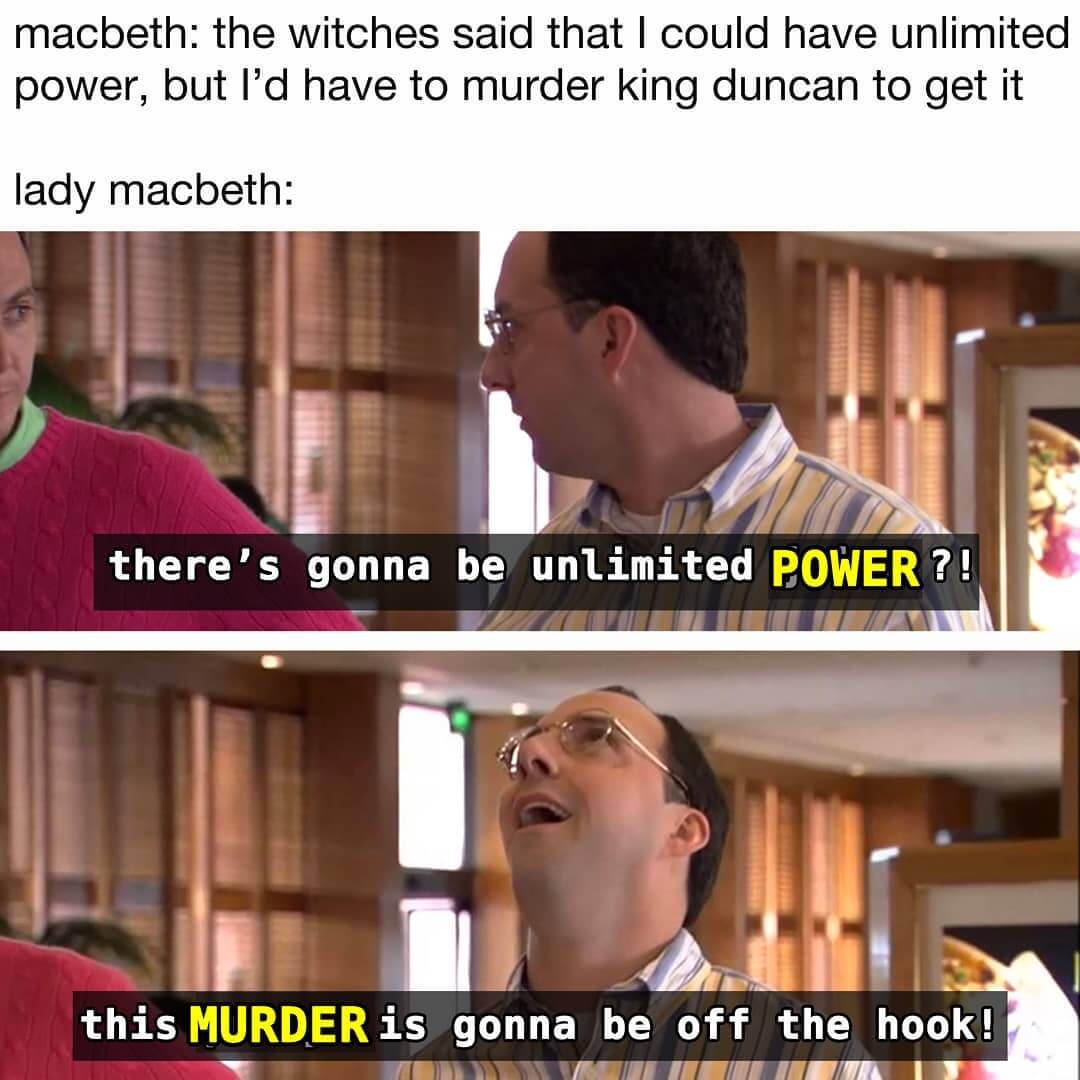 18. Is it or is it not a dagger that I see? Hmmm…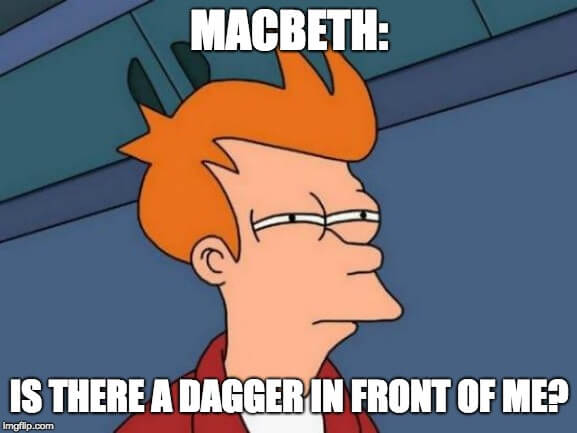 19. Help, the guards killed Duncan!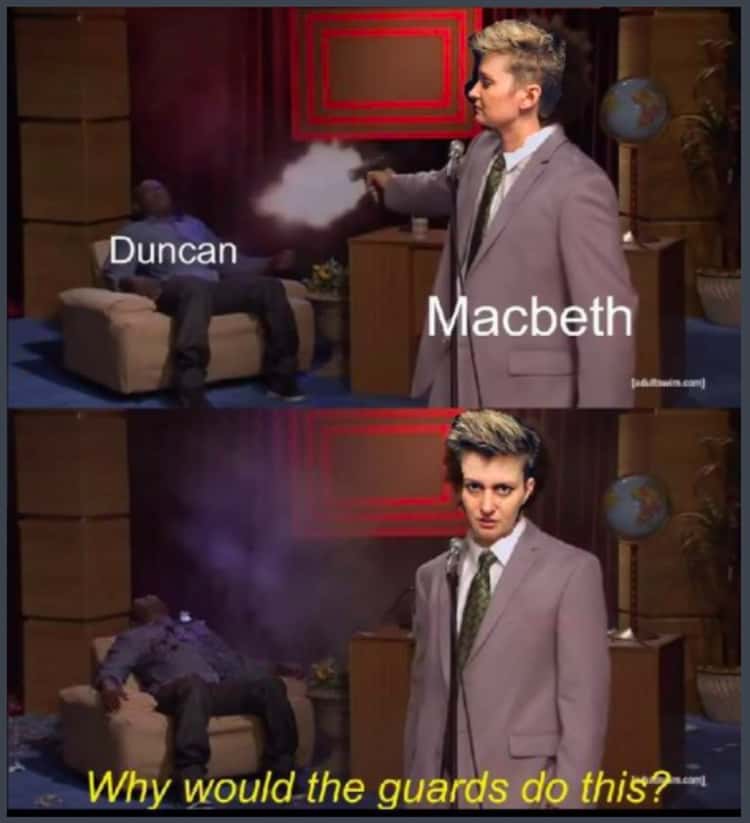 20. Lady Macbeth had more evil and courage in her little finger than Macbeth did in his entire body!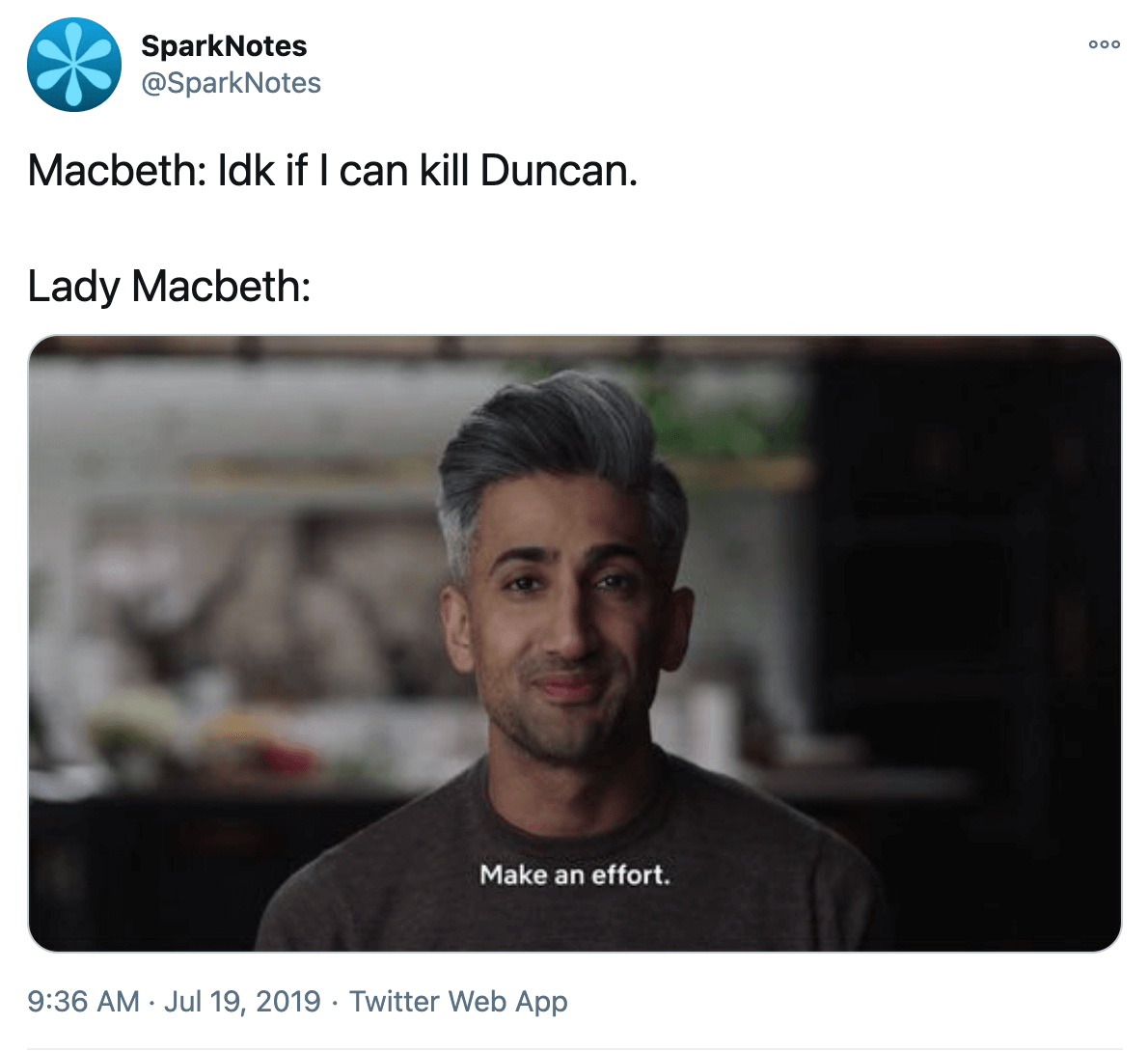 21. The lady does Death really well, even if we do say so ourselves!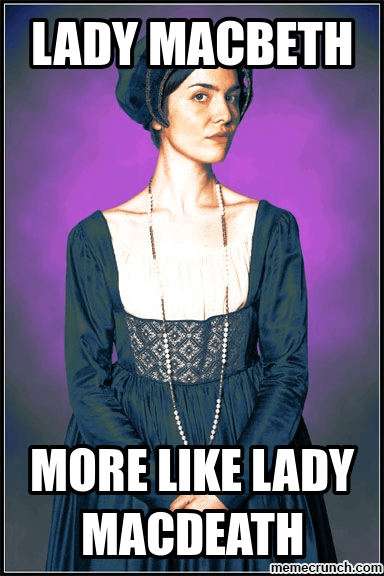 22. Lady Macbeth was so convinced that being the King and Queen of Scotland was going to be a great experience, but it turns out she was wrong.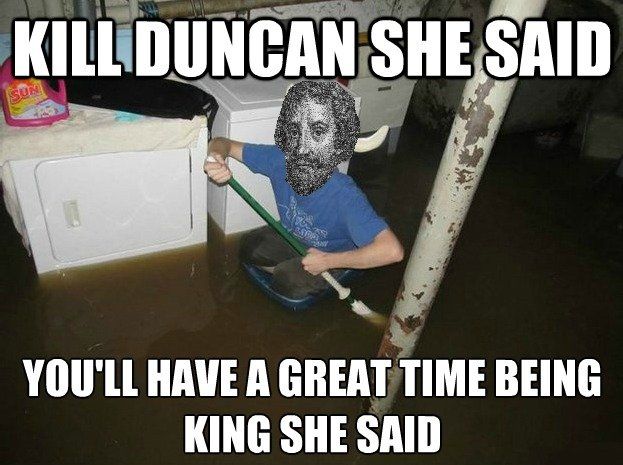 23. How not to get away with murder.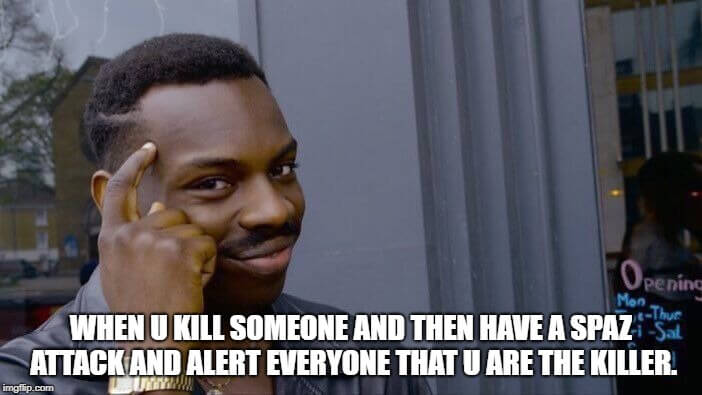 24. This was probably Macbeth's exact reaction.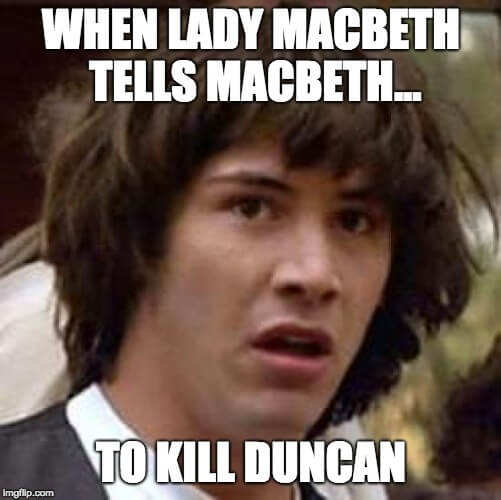 25. Things are getting pretty serious, alright.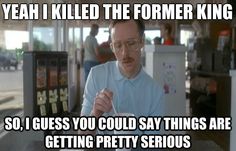 26. Thanks to these weird witches, Macbeth wad driven to pure insanity and madness!
27. No way! The king was murdered in our home? How did that happen?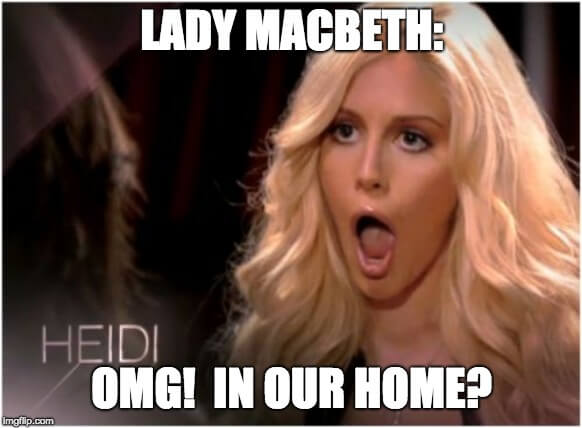 28. It's almost like Macbeth needs Lady Macbeth to muster up any kind of courage to commit the murder.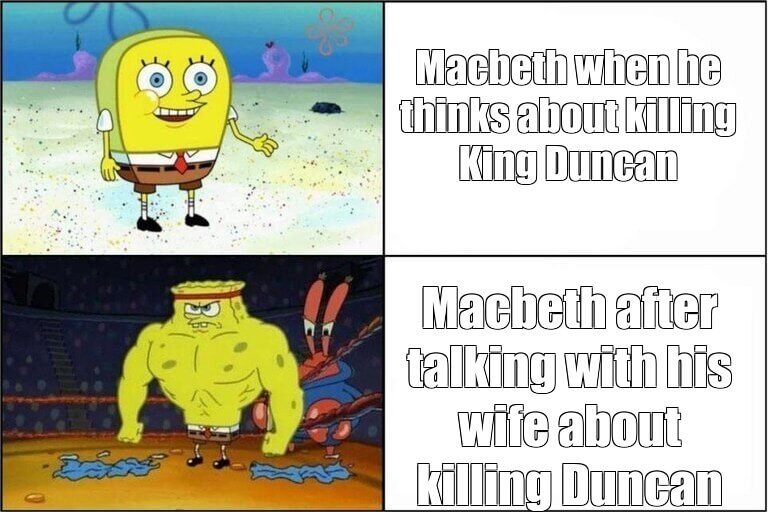 29. Macbeth's conscience going against his dark side and Lady Macbeth to resist killing Duncan.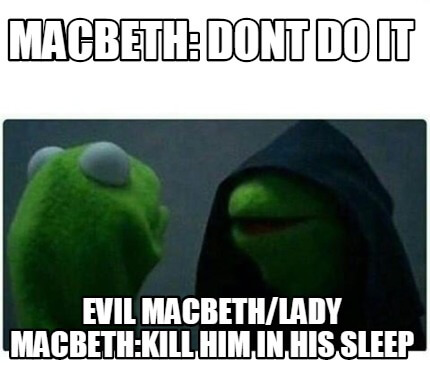 30. It's funny how everybody just kind of accepted Macbeth as king without even questioning Duncan's death.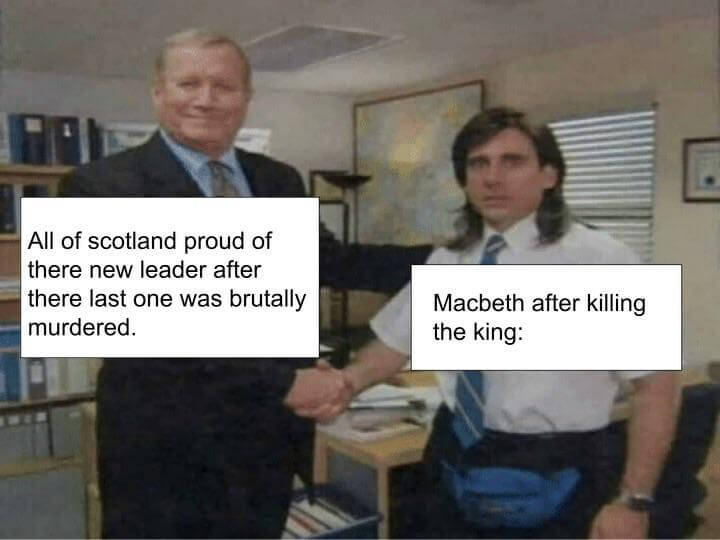 31. Those three witches really knew what they were doing.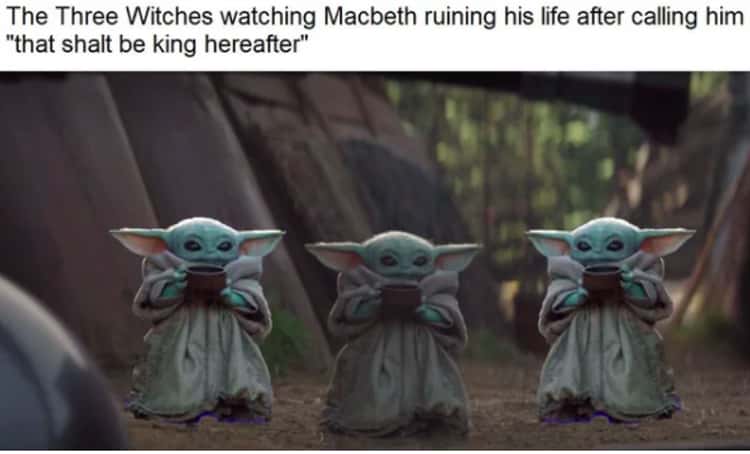 32. Macbeth and Banquo probably weren't ready for these weird sisters to show up and tell them a prophecy after a stressful battle.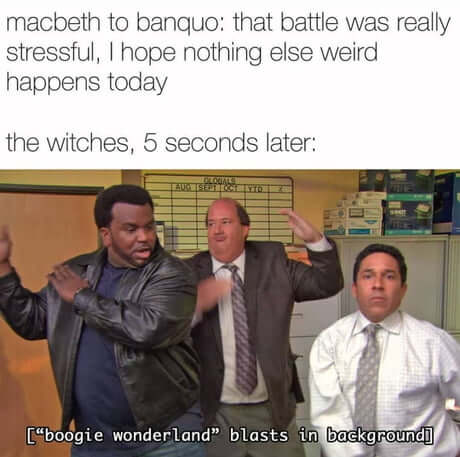 33. Macbeth knew his wife was on a different level of crazy and evil, but even he couldn't stop her.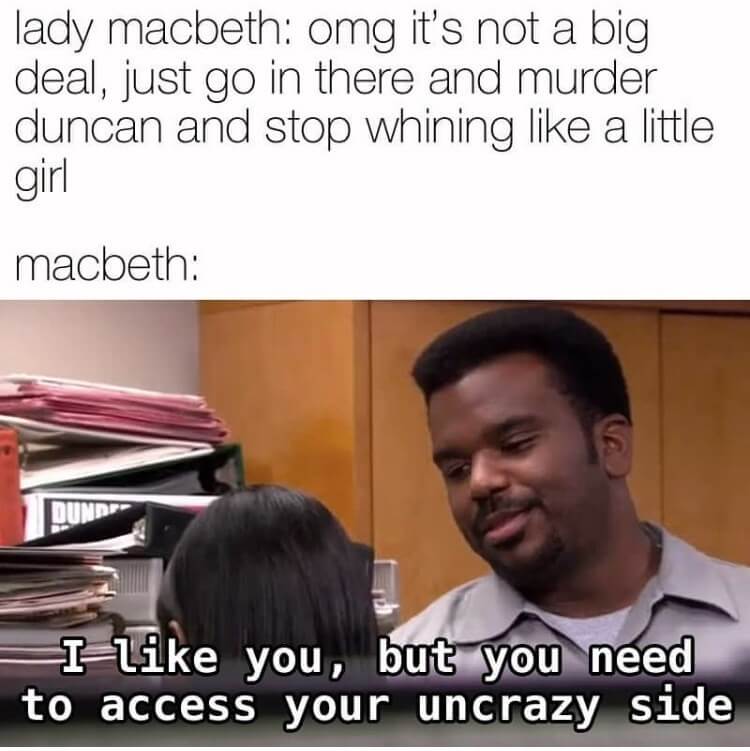 34. Lady Macbeth doing the calculations in her head lightning fast and then realizing she could be the Queen if they murdered Duncan.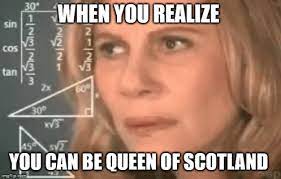 35. Lady Macbeth must have facepalmed half the time Macbeth was freaking out over his hallucinations.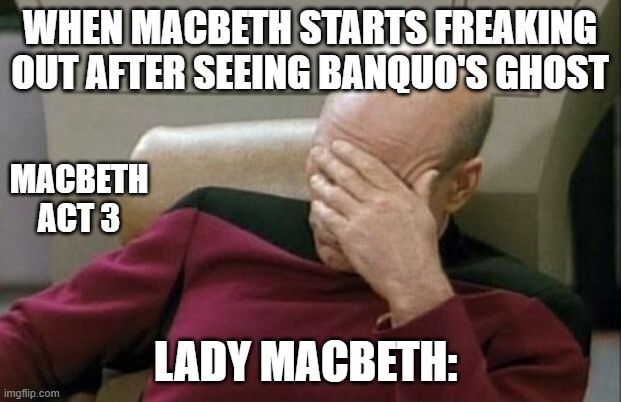 36. The witches didn't even give Macbeth a chance to choose if he wanted to listen to the prophecy. They just kind of shoved it in his face.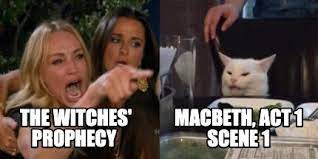 37. As if things weren't already confusing enough for Macbeth.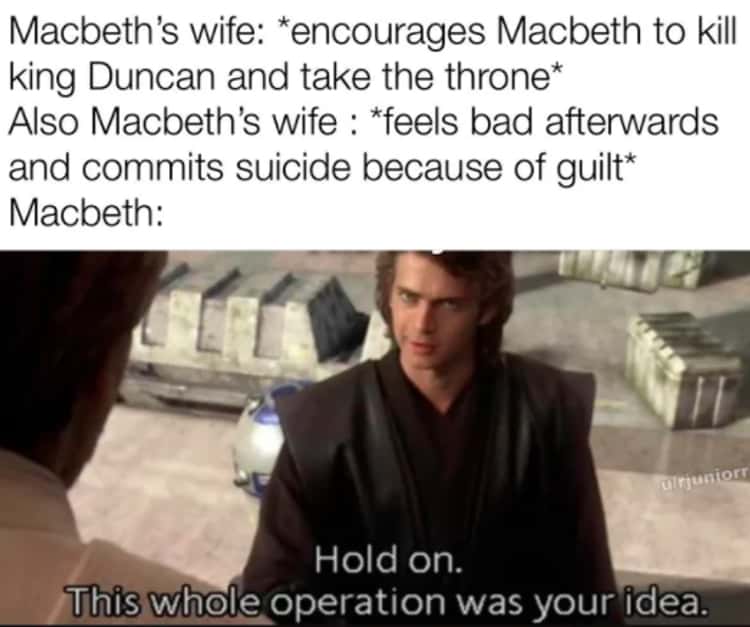 What is the story of Macbeth?
In short, the story of Macbeth is all about how ambition, greed, and power can corrupt a man. The story starts with three witches telling Scottish general Macbeth of a prophecy that he will become the King of Scotland. His wife, Lady Macbeth, persuades him to kill King Duncan. He does exactly this, which allows him to become king. However, he also starts to kill more people out of paranoia. This eventually leads to a civil war to overthrow Macbeth, leading to more deaths.
Why Macbeth is still important today
Macbeth is one of the most important tragic characters in literature. Shakespeare's genius is presenting Macbeth to the audience as both the protagonist and the antagonist. In the beginning, Macbeth starts out as a loyal general willing to fight for his king. He later succumbs to evil and commits murder after murder to sustain his power and position as King of Scotland.
Shakespeare also masterfully shows us how ambition can become a person's fatal flaw. Macbeth's ambition grows and grows throughout the story until it consumes him completely. Shakespeare sends a message to his audience about the consequences of our actions, showing that using our positive qualities to commit evil deeds can be our downfall. 
Macbeth lets his own ambition take over him, leading to betrayal and murder. People in today's modern world succumb to their ambitions too. For example, some politicians want power and control, and employees climbing the corporate ladder have turned against their own values to reach the top. 
Great literature can bring us many great lessons and impactful stories. But it has also brought us memes. Even though Macbeth is a tale of ambition, madness, and tragedy, internet users were able to point out some funny points that make us appreciate the story even more. And this is how Shakespeare stays alive and remains relevant today.
If you liked this funny compilation of memes from Macbeth, then you'll love these Rick Harrison memes as well.