| We participate in the Amazon Associates program and may receive compensation when you click some links in this article | 
A new morning has come and it's better than ever before! Now you can easily start your day with this delicious Belgian Bowl Waffle Maker. Waffles are great as they are, but now they are coming in a form of a bowl, isn't that great?! Either you like to start your day with scrambled eggs, or with fruit salad, you can use waffle-bowl to put it in and consume. And the best part is that you don't need any special skills or ingredients – all you have to do is to recall if you had a dream about a perfect breakfast and to make it real with a little help of a Bowl Waffle Maker. When we think about it, the best part is the fact you can eat the bowl after you're done, that's the best part.
Check out in the gallery below how the dream kitchen machine looks like and how great are those waffle-bowls holding various food. Take your time to start your imagination running and tell us what would you put in your thick… fluffy… tender waffle bowl… Yummy!
The Belgian Bowl Waffle Maker is available for purchase on Amazon.
Belgian Bowl Waffle Maker – makes
a 4-inch waffle that's thick, fluffy and tender …because it's a real waffle.

No special batter is needed. You can use store-bought waffle mixes or homemade and recipes for traditional waffles.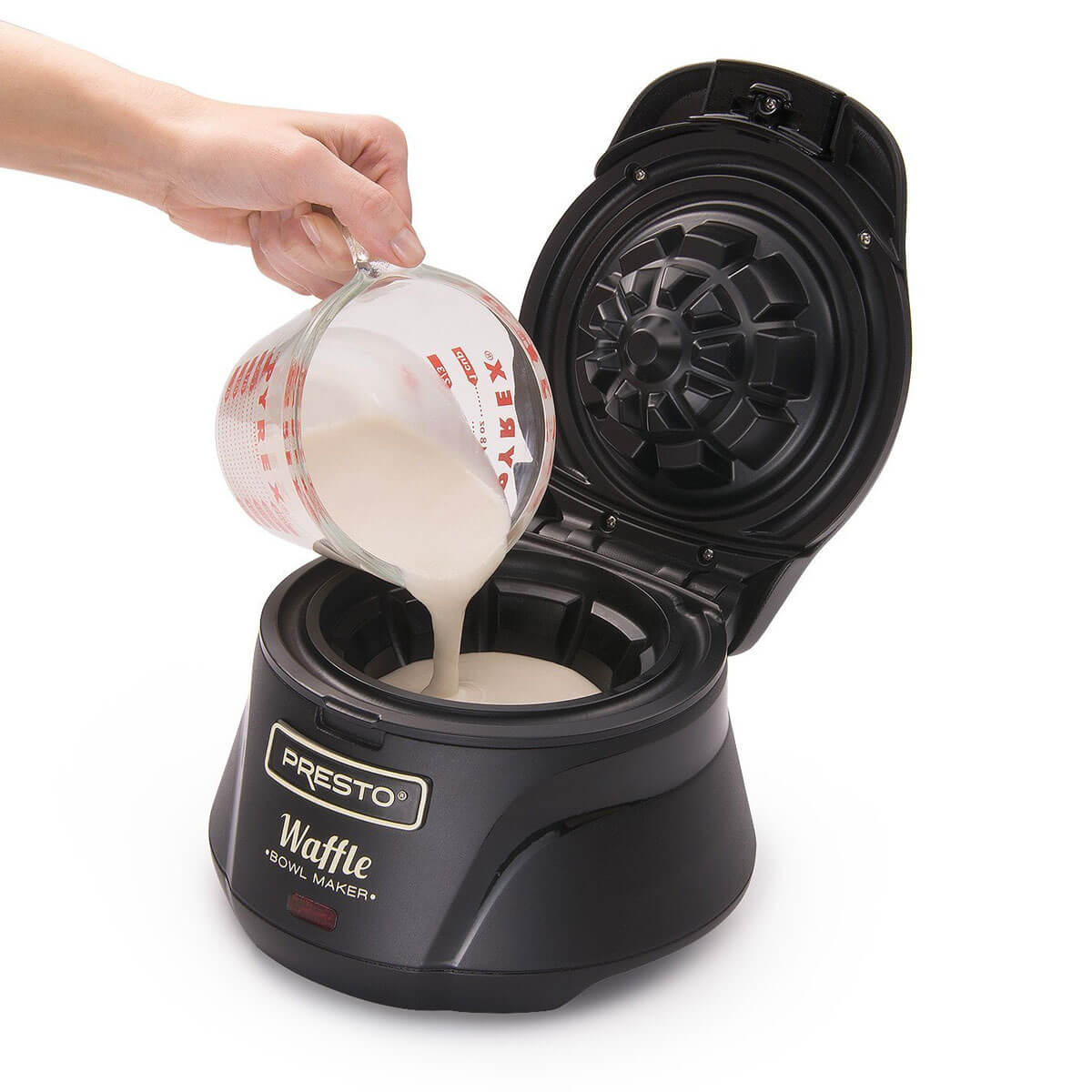 It's super e

asy to use – simply pour in the waffle batter, close the cover and bake! Happy new mornings starting with Waffle Bowl Maker!

Here's a short video showing the amazing waffle bowl maker in action:
Try this easy waffle batter recipe with this machine for fast and yummy results:
The stuff you need:
2 cups of all purpose flour
1 teaspoon of salt
4 teaspoons of baking powder
2 tablespoons of white sugar
2 eggs
1.5 cups of warm milk
1/3 cup of melted butter
1 teaspoon of vanilla extract
How to make the batter in 3 easy steps:
1: Take a large bowl and mix together the flour,salt baking powder and sugar. Now place it aside for a while ( you can go ahead and preheat the belgian bowl waffle maker or waffle iron in the meantime )
2: Take a separate bowl and beat the eggs, stir in the milk vanilla and butter. After pour the milk mix into the flour mix and beat it good until it's combined together.
3: Make your waffles! You can use either the bowl waffle maker or any other maker of even a flat iron pan. Your choice.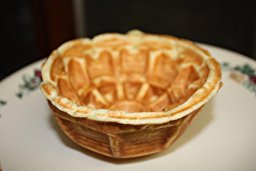 I just might start my mornings early from now on because of this magic machine, so simple yet how i never thought about this idea before.