Some of us often reminisce on the first time we heard a new song that led us to discover our favorite band or artist. There's a sense of joy, amazement, and even revelation that comes with this experience. It almost feels like the world has turned from a dull greyscale pattern to an explosion of colors! If the song was played by one of the bands that start with U, here you can find it. 
This is part of what makes music an incredible thing. It can evoke memory, stir up emotions, and even improve our cognitive abilities. However, like many other things, it can be possible to get into a rut with our music choices — especially with Spotify algorithms that suggest similar artists.
If you want to further expand your music taste but don't know where to start, then you can try looking for artists that start with the same letter as your favorite band. It might be an unconventional way to find new songs, but it will lead you somewhere new nevertheless.
Here are 21 bands that you can check out that start with the letter "U".
Bands that start with the letter U
1. U2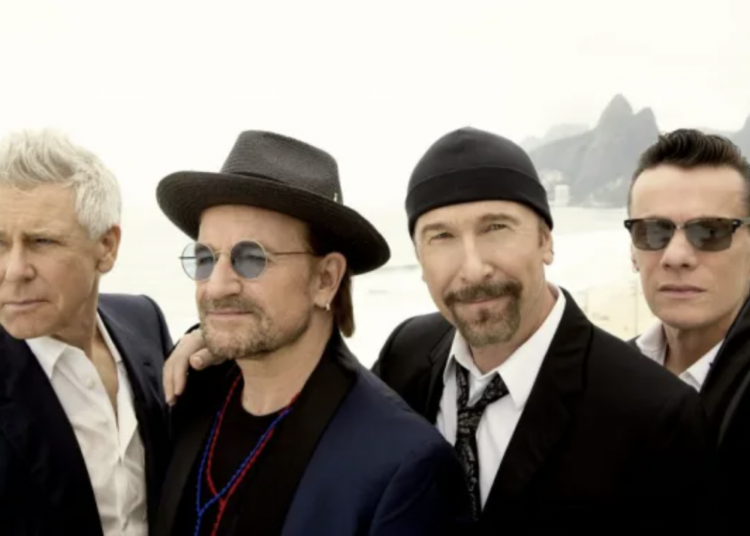 Source: Variety
Definitely one of the most known bands that start with "U"; the popular band U2. They are an Irish alternative rock band from Dublin that formed back in 1976. The group is comprised of lead vocalist Bono, the Edge on lead guitar, Adam Clayton on bass, and Larry Mullen Jr. handling drums and percussion.
U2's musical style has evolved throughout their many years of performing. They first started with post-punk, retaining an anthemic sound built around expressive vocals and effects-based guitar textures. Their lyrics often incorporate personal and sociopolitical themes as well as spiritual imagery.
2. UB40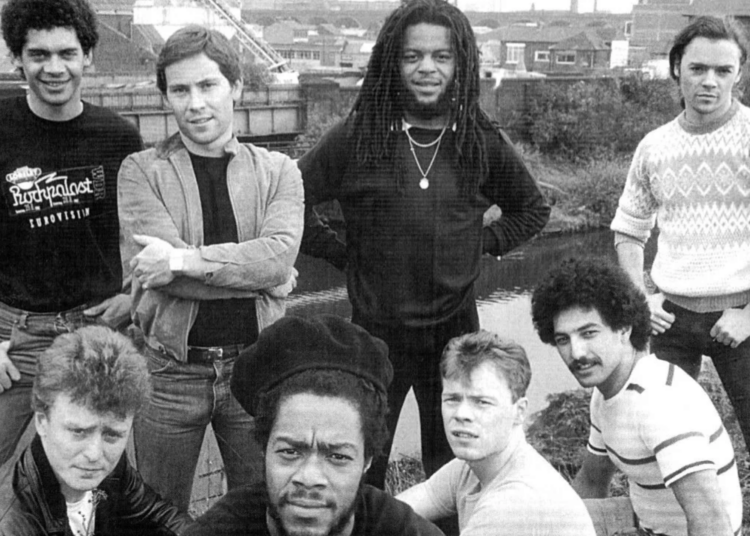 Source: Last FM
If you're into reggae, then you might enjoy the musical stylings of UB40. Hailing from the UK, this band's music gets inspiration from reggae roots and creates music that rock and pop fans will love. They are actually the second most successful reggae band, with more than 70 million albums sold.
UB40 rose to fame in the UK for their stylish covers of early reggae and rocksteady hits from Jamaica. After that, they found commercial success in the USA with their cover of Labor of Love (1983).
3. Us the Duo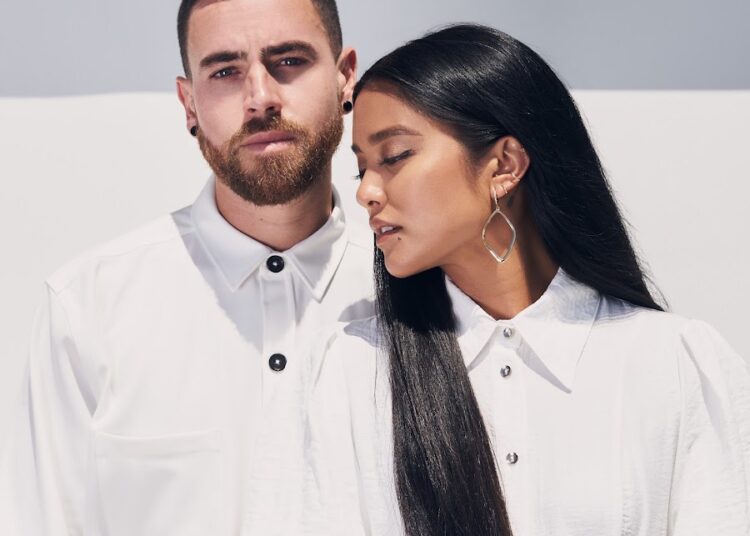 Source: YouTube
Sometimes the best things come in pairs. Us the Duo is an American group consisting of husband-and-wife tandem Michael and Carissa Alvarado. They met on the set of a music video by AJ Rafael in 2011 and married each other in 2012.
This duo rose to popularity when they started uploading six-second song covers to their Vine account. Eventually, they reached over 4.8 million followers by 2015. In March 2014, they signed with Republic Records, making them the first musicians to have signed with a major record label thanks to their popularity on Vine.
4. Ultravox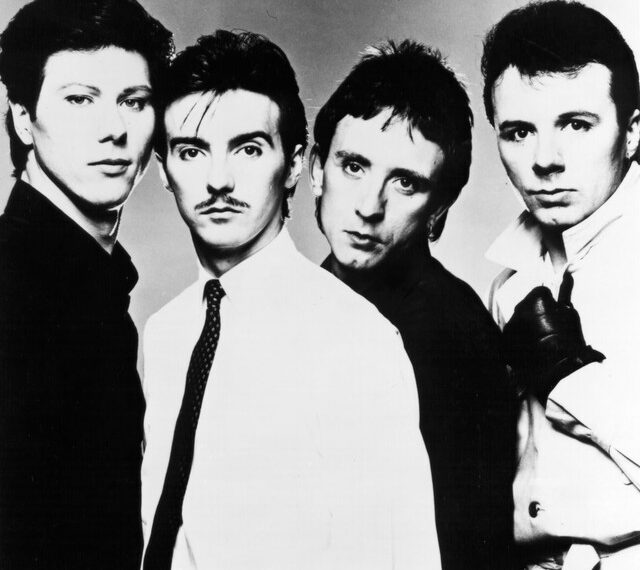 Source: Spotify
Formerly styled Ultravox!, this band is one of the groups responsible for leading the British new wave synthpop music movement in the late 1970s. They are associated with the New Romantic scene, an underground subculture movement characterized by flamboyant, excessive fashion.
Ultravox is known for popular hits such as "Dancing with Tears in My Eyes" and "Vienna," among many others. They're known for drawing inspiration from the darker, artier side of glam rock while infusing more straightforward synthpop into their sound.
5. Utopia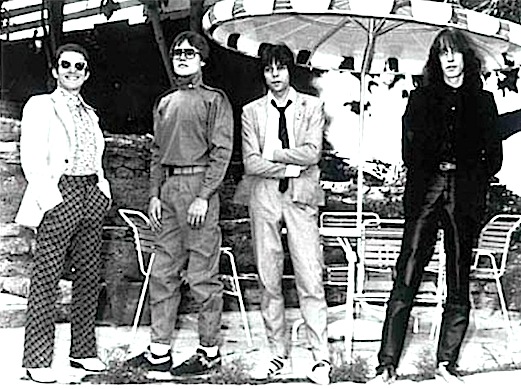 Source: Furious
Utopia is another band that started with "U" and was founded by multi-instrumentalist-singer-songwriter Todd Rundgren. When it first formed, the band focused mostly on progressive rock with a fluid lineup of members. By 1976, the band's roster was finalized, consisting of Rundgren, Kasim Sulton, Roger Powell, and John "Willie" Wilcox. They eventually strayed away from progressive rock to play more straightforward rock and pop.
One of their best hits was "Set Me Free," which made it onto the Top 40 hit list in 1980. Although the group broke up four years later, they reunited briefly in 1992 and came back in 2018 as Todd Rundgren's Utopia.
6. The Used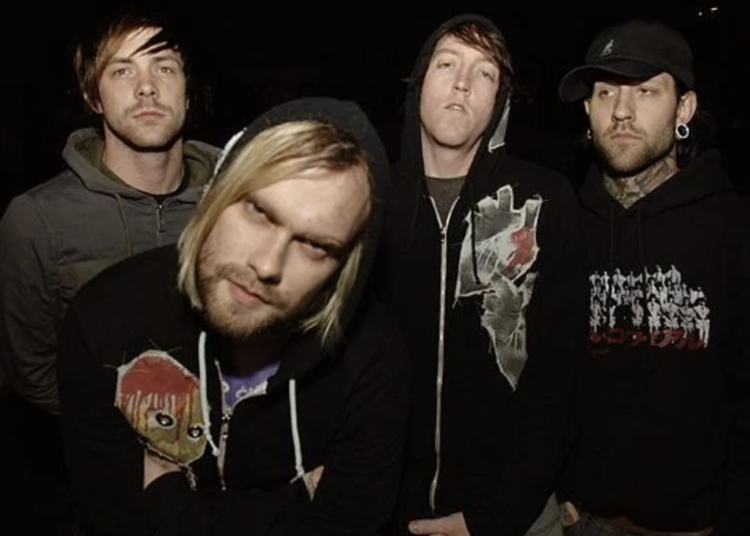 Source: Less Than Jake
The Used is another very popular band from America. Although they play mostly alternative music, their sound has also fallen under many sub-genres of rock. They rose to fame after being signed with Reprise Records in 2001 and releasing their self-titled album, The Used.
They came out with another album called In Love and Death in 2004 and the third album, Lies for Liars, in 2007.
7. The Undertones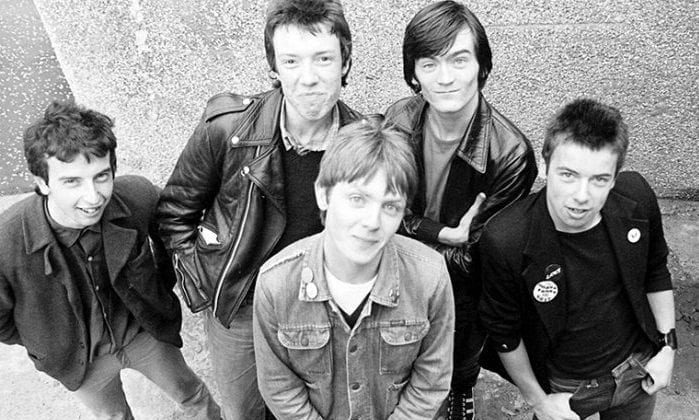 Source: Vinyl Chapters
Another band from Ireland, The Undertones delivers punk to fans and first-time listeners. The original band consisted of Feargal Sharkey on lead vocals, John O'Neill on guitar, Damian O'Neill on guitar and keyboard, Michael Bradley on bass, and Billy Doherty on drums.
Much of their earlier music drew influences from punk rock and new wave. The Undertones are also known for adding glam rock and post-punk into their music released after 1979. Finally, they drew on influences from soul and Motown for their final album.
8. UFO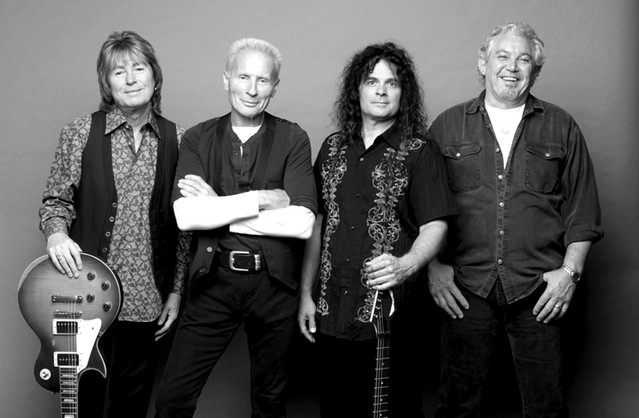 Source: Spotify
If you're a hard rock and heavy metal fan, then you will probably enjoy the songs that UFO has to offer. They're an English rock band that formed in 1968 and transitioned into the new wave of British heavy metal. Phil Mogg has been the only constant member as the band had many line-up changes.
The band is also known for featuring the former Scorpions guitarist and MSG founder Michael Schenker from 1973 to 1978. The band is resuming their farewell tour in 2022, but this time without Mogg, who retired from the band in 2019.
9. Ugly Kid Joe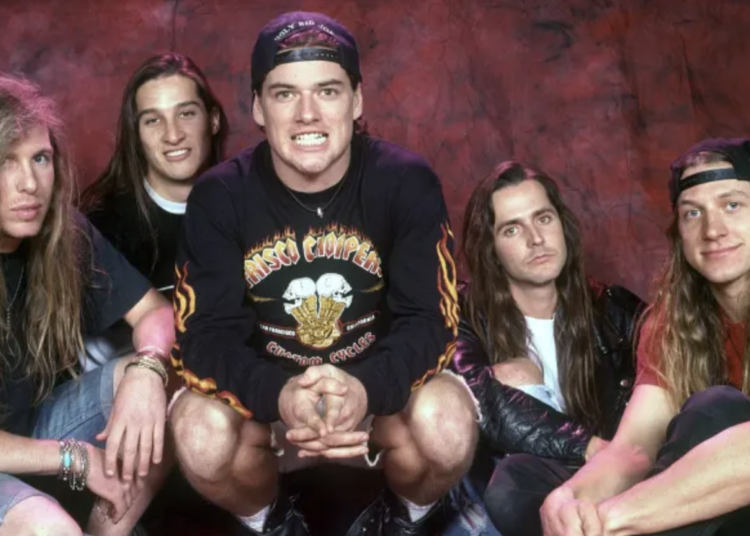 Source: The Guardian
Ugly Kid Joe is one of the funnier band names on this list. A parody of the band Pretty Boy Floyd, this group started in 1989 in California and made a name for themselves by mixing a hard rock/metal sound with satire. Their 1992 hit "Everything About You" and their 1993 cover of Harry Chapin's "Cat's in the Cradle" made it to the top ten worldwide hits.
While they disbanded in 1997, the band came together in 2010 to perform at several festivals.
10. Ugly Casanova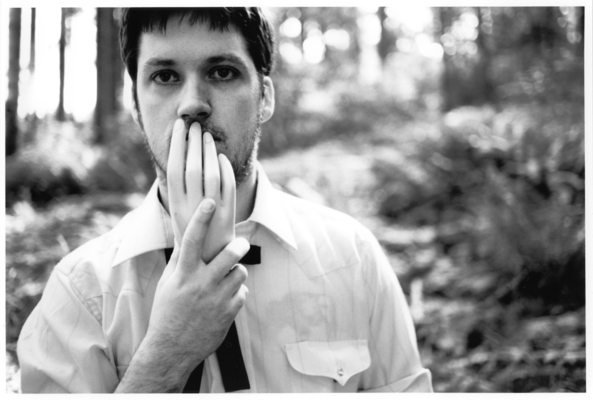 Source: Subpop
Ugly Casanova's origins are a bit of a mystery. The legend of Ugly Casanova was based on a character named Edgar Graham, who met the band Modest Mouse backstage during a concert in Denver, Colorado. It eventually became the side project of Modest Mouse singer Isaac Brock and Holopaw member John Orth.
They have only one album, called Sharpen Your Teeth.
11. The Unseen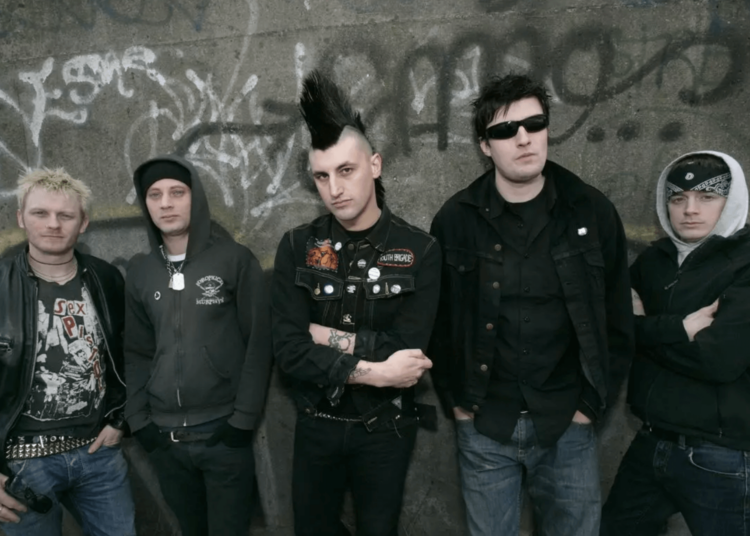 Source: iHeart
The Unseen is a punk band that originally called themselves "The Extinct." They formed in 1993 in Massachusetts, starting as a five-member band until their lead singer, Marc Carlson, left.
This band first released three EPs before debuting their full-length album, called Lower Class Crucifixion on A-F Records. Two more albums followed on this label before they moved onto BYO records and Hellcat Records.
12. Underworld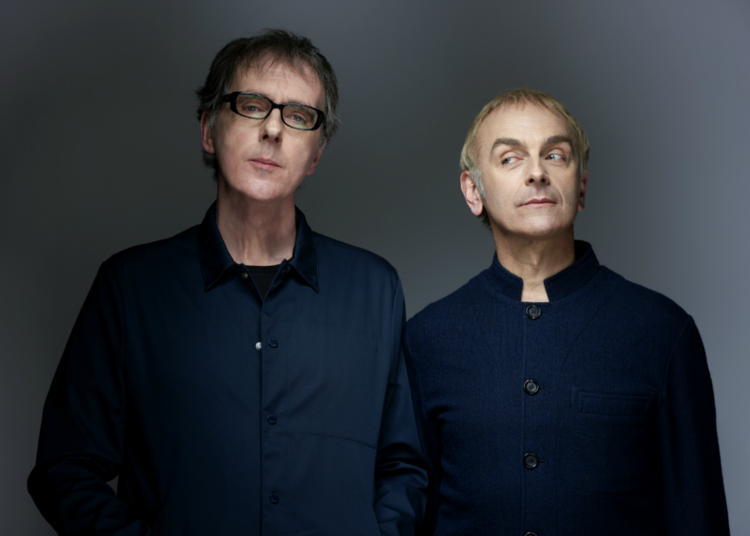 Source: The Ushuaia Experience
Underworld is an electronic band that hails from Cardiff in Wales. It began with members Karl Hyde and Rick Smith and eventually grew to include Darren Emerson and Darren Price as part of the live band. Their first two albums released in 1988 and 1989 focused on a funk and synth-pop sound.
The band then gained prominence after changing their style to dance and techno. They released several albums during the 1990s, with singles such as "Born Slippy .NUXX" and "Dark & Long (Dark Train)" gaining popularity. Their progressive and atmospheric compositions combined with cryptic lyrics led to success in film and television scores and soundtracks. Underworld also penned a song for the 2012 Summer Olympics in London.
13. Unwritten Law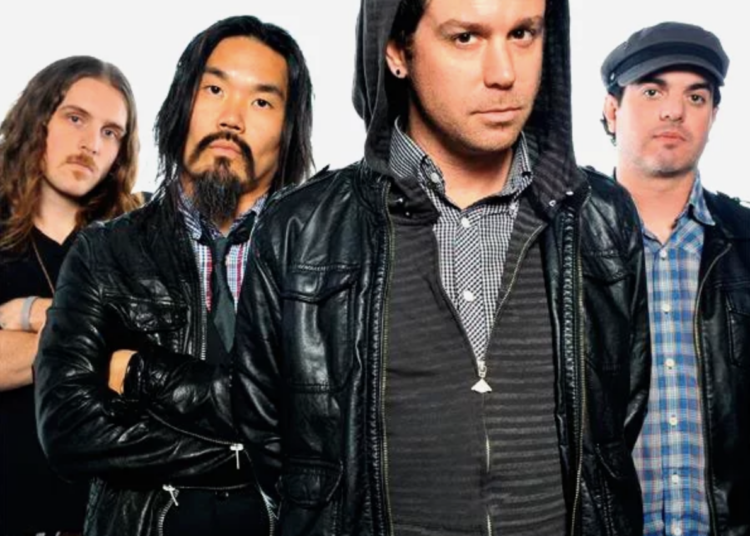 Source: Last FM
If you're a fan of punk, then American rock band Unwritten Law might be a great new discovery. They've garnered international fame with six full-length studio albums. Unwritten Law has also performed on the Warped Tour.
Some of their singles include "Seein' Red" and "Save Me (Wake Up Call)," both of which made it into the top five of US Modern Rock charts. Their band lineup has since changed in 2013.
14. The Underdog Project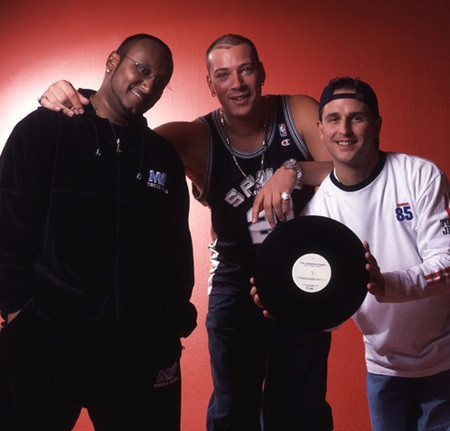 Source: Discogs
The Underdog Project was a band formed in Germany while vocalist Vic Krishna was jamming with Canadian singer Craig Smart along with the production team of Tone Def and Triple S. Their jam sessions soon led to recording demo tapes until they eventually had enough material for an album. The band's first album It Doesn't Matter was released in 2001.
The album included several hits, such as "Saturday Night," "Summer Jam," and "Tonight." If you're into several genres, then this group's combination of funky RnB grooves, uptempo dance, emotional ballads, and even acapella performances will be right up your alley.
15. The Unicorns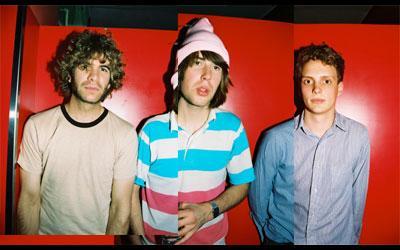 Source: Genius
Originally formed in December 2000 by Nick Thorburn and Alden Penner, this Montreal-based band was later completed with the addition of Jamie Thompson and Max Groadie.
Creating an indie-rock sound, The Unicorns released their debut album titled Unicorns Are People Too in March 2003. This was done through their own record label with a limited press run of only 500 copies. Their second album Who Will Cut Our Hair When We're Gone? was released in November of the same year.
16. The Universal Robot Band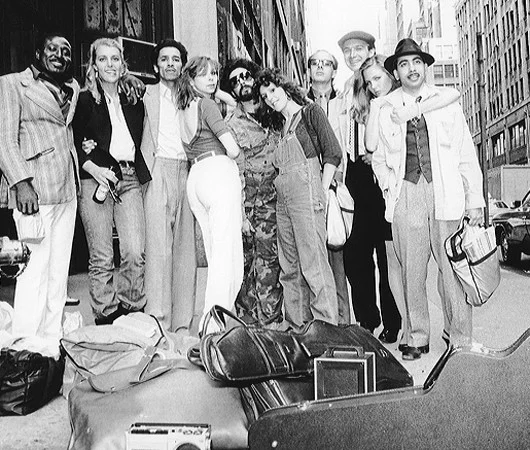 Source: Last FM
Post-disco and RnB group The Universal Robot Band formed in 1976. They first saw success with their debut single, "Dance and Shake Your Tambourine," which reached numbers 25, 48, and 93 on several charts.
Prior to their post-disco and RnB sound, this group was actually a rock band called Pipeline. Sadly, they were only together as The Universal Robot Band for a couple of years before deciding to set out on their own again.
17. U-KISS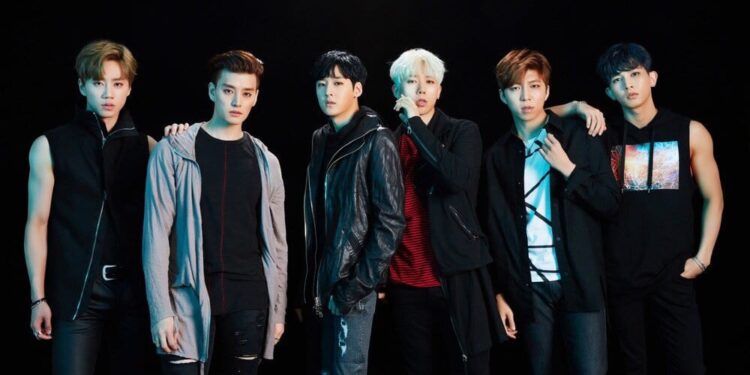 Source: Sporcle
U-KISS is a boy band from South Korea that formed in 2008. Their name stands for Ubiquitous Korean International Idol Super Star, and they had a breakthrough hit titled "Man Man Ha Ni" in 2009. They continued with a full-length debut album (Only One) in 2010 and their sophomore album called Neverland in 2011.
This Korean group also saw success in Japan, releasing two singles and a full-length album in 2012. The group has also participated in various radio programs, TV series, films, web shows, and even musicals!
18. UNVS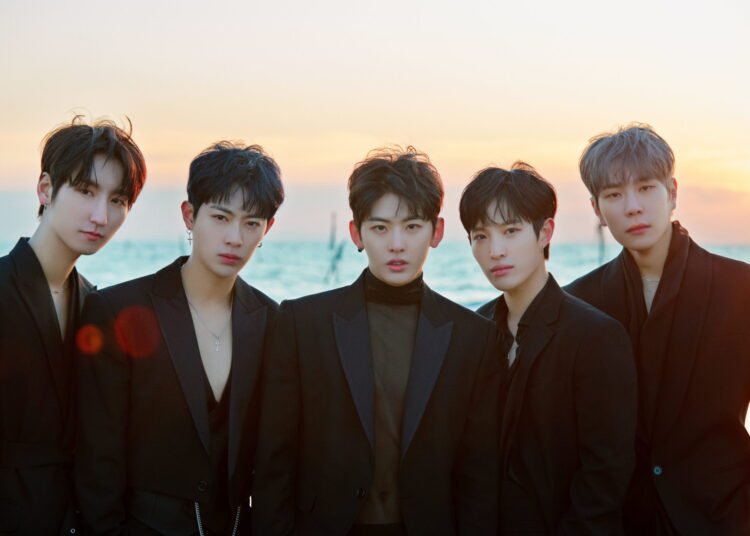 Source: DB K-Pop
Pronounced "universe," UNVS is another boy band hailing from South Korea that makes it onto our list. They originally debuted in Taiwan, where they released singles like "Uni-verse" and "Hacker" in 2016 and 2017, respectively. UNVS released their debut single album in 2020 after signing with Chitwn Music.
19. Unheilig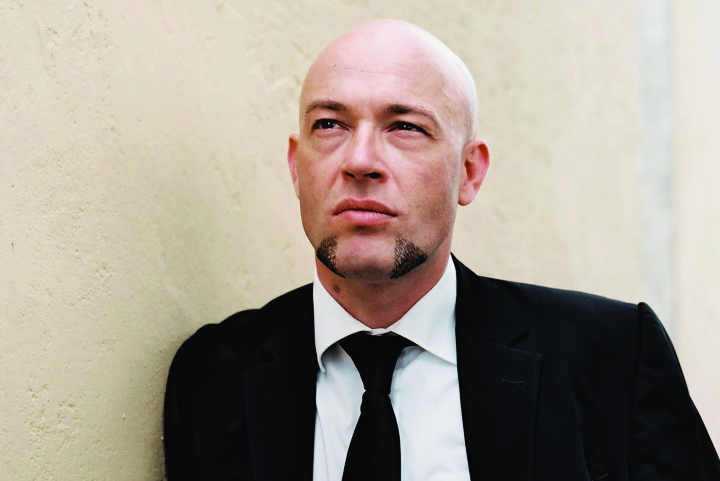 Source: UML Connector
Unheilig, which means "unholy," is a German band. Their music comes from a variety of influences, including electronic styles, pop, and nihilistic hard rock.
The foundation of Unheilig came from a dark vision of singer Der Graf, who came together with Grant Stevens and José Alvarez-Brill to form the band. Their songs make use of heavy guitars, danceable beats, and synth-driven melodies that have brought them great success.
20. Unknown Mortal Orchestra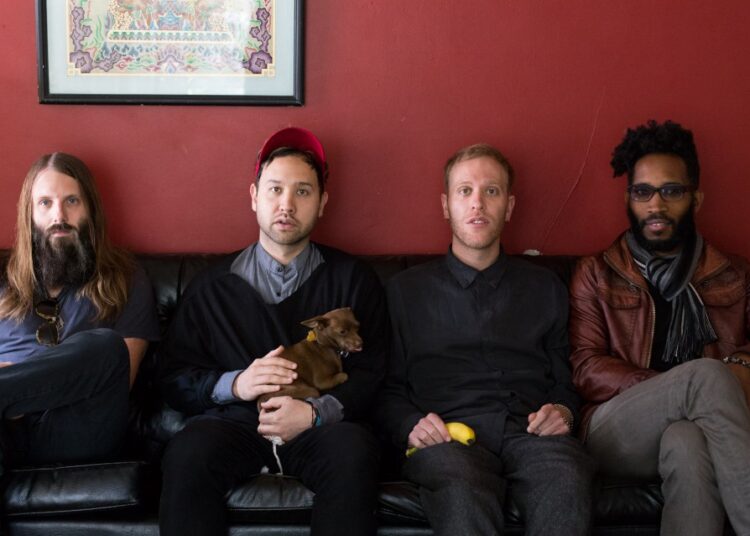 Source: IMDB
Unknown Mortal Orchestra first started after the singer and guitarist Ruban Nielson released the track "Ffunny Ffriends" on an anonymous Bandcamp profile back in 2010. After just a day, the song received plenty of coverage from independent music blogs. Eventually, Nielson claimed the track as Unknown Mortal Orchestra's.
This psychedelic rock band was formed in Auckland, New Zealand. Their first album was released in 2011 and their four other studio albums that followed were released on another record label (Jagjaguwar).
21. El Ultimo de la Fila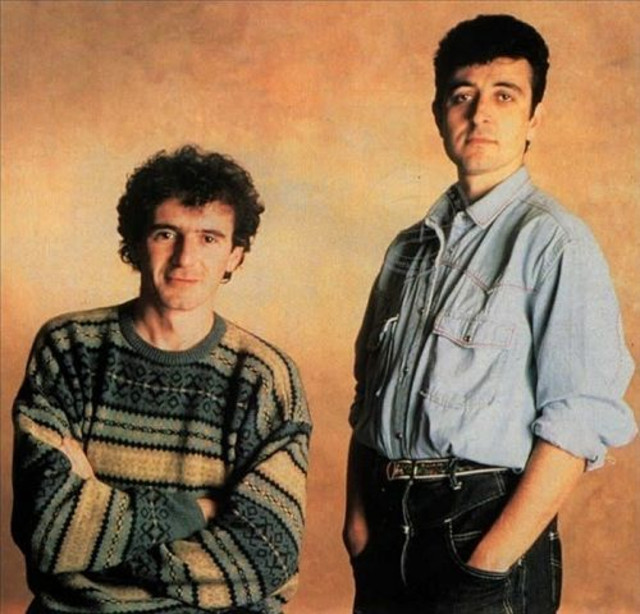 Source: Dooom
This successful Spanish duo was formed in 1985 in Barcelona by Manolo García and Quimi Portet. Together, they released a total of seven full-length albums before disbanding in the late 1990s.
They eventually became one of the most successful Spanish groups of the 1980s and 1990s, touring throughout Spain and Latin America.
We hope you like our listicle of bands that start with "U". Stay tuned for more fun and read other posts!