There is no shortage of unique bands out there. Sometimes it's all a matter of being able to find them! You may have already experienced stumbling upon a band you like without hearing of them before. This experience can often be fortunate as you end up with a new favorite group to listen to. Here we present bands that start with Q to find something unique. 
Not many bands begin with uncommon letters such as Z, U, or even Q. But with a unique name usually comes an even more exciting repertoire.
Here are 18 bands that start with Q 
1. Queen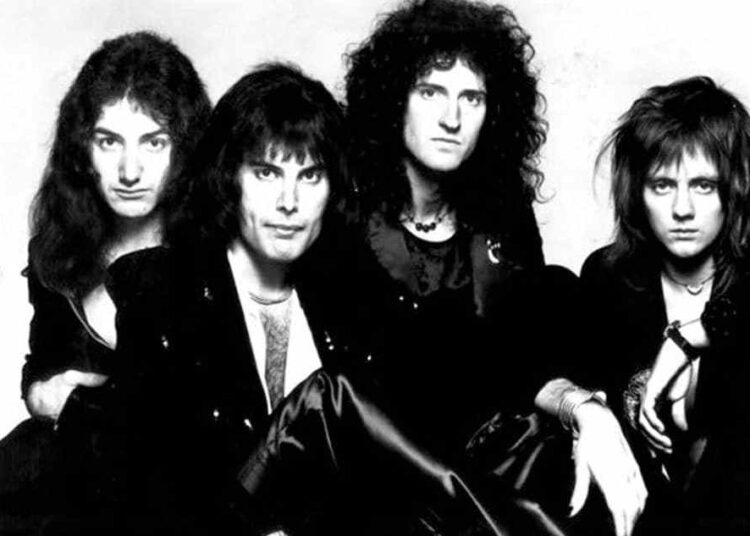 Source: History Biography
This is the most iconic among bands that start with Q, and in general, many would say. They were a famous rock band in the 1970s and continue to be well-loved today. Though there were several changes in the band members, the lineup that everybody knows today is Freddie Mercury, Brian May, John Deacon, and Roger Taylor.
Queen was known for its unique renditions of metal, rock, and hip-hop styles. However, they started new genres, like arena hip-hop and pop-rock, in the 1980s.
2. Quicksand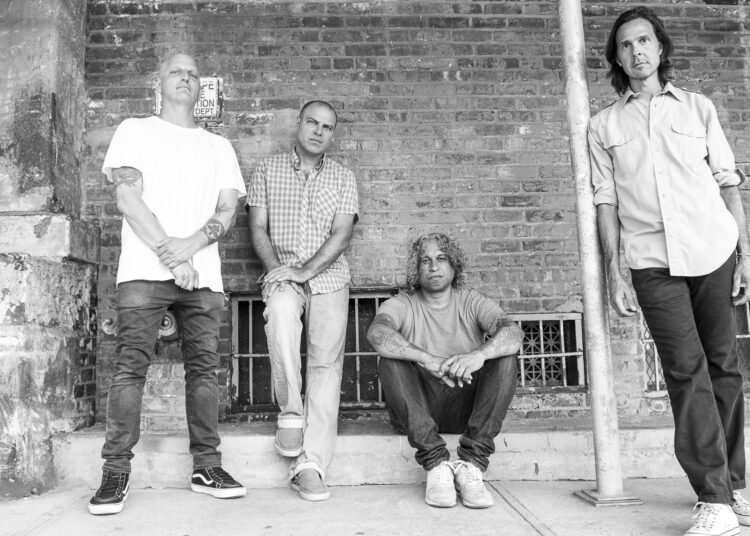 Source: NPR
Quicksand might be a band you'll like if you're into harder rock. They're an American post-hardcore band from New York City founded in 1990. After their self-titled debut EP, they released two major-label albums, Slip (1993) and Manic Compression (1995).
However, Quicksand separated in 1995 due to several factors that led to increased internal stress. They tried to reunite in 1999 but ended up splitting up again. Since 2012, they have been playing additional live shows. Their third album was released in 2017.
3. Q5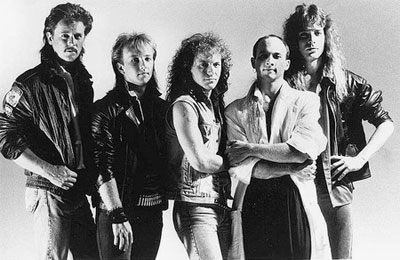 Source: Heavy Harmonies
Going back to the 1980s, we have a band called Q5. According to one of their band members, it took quite some time before they could join forces and make it an official band. It first started with guitarist Floyd Rose.
Their first studio album was called Steel and Light, released in 1984. They earned critical praise for it and played on tours with the likes of Twisted Sister and Lita Ford.
However, the band encountered difficulties and disbanded before the 1980s came to a close. However, in 2014, they performed at a festival and continued making music with a revamped version of the group.
4. Queens of the Stone Age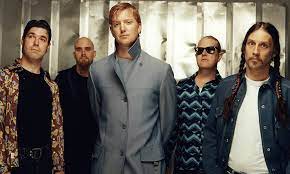 Source: U Discover Music
In the mid-nineties, the rock band Queens of the Stone Age came into being. While the band had several challenges in its early years, it eventually rose to fame for the variety of genres it played during shows and concerts.
Queens of the Stone Age are recognized for their electronica, blues, and Krautrock-influenced style of complex rock music. Combined with vocalist and guitars Josh Homme's falsetto vocals, the band proved to be a welcome unorthodox addition to fans' music collections.
5. The Quarrymen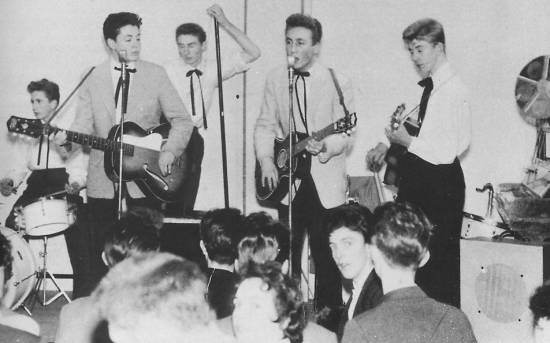 Source: Pinterest
Some Beatles fans might not be aware that John Lennon previously formed a band called The Quarrymen in 1956! Before The Beatles were fully formed in 1960, Lennon formed a skiffle and rock and roll group with several school friends.
The band got its name from their school (Quarry Bank High School). Lennon's mother contributed much to the band's foundation by teaching them instruments like the banjo. She also taught simple chords and how to tune their guitars.
6. Quiet Riot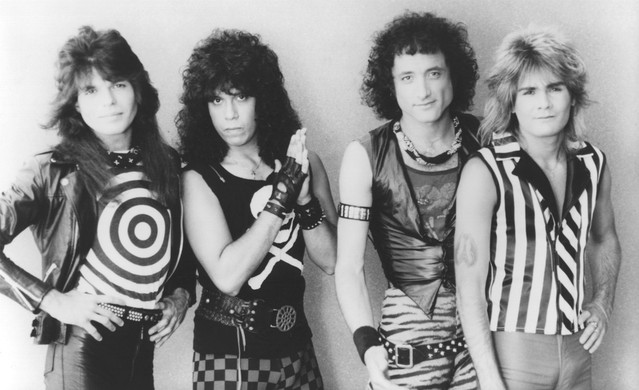 Source: Spotify
If you're a heavy metal fan, then you will probably like Quiet Riot. They formed in 1973 and have been recognized as part of VH1's top 100 Greatest Artists of Hard Rock.
Their 1983 "Metal Health" album was the first heavy metal album to top the Billboard albums chart. Despite its success, this band was not without its struggles. They had issues with their initial lineup involving threats made by bassist Kelly Garni, which meant having to reshuffle the lineup.
Despite these problems, they still hit the charts with several singles, producing great music that any metal fan would enjoy.
7. Quest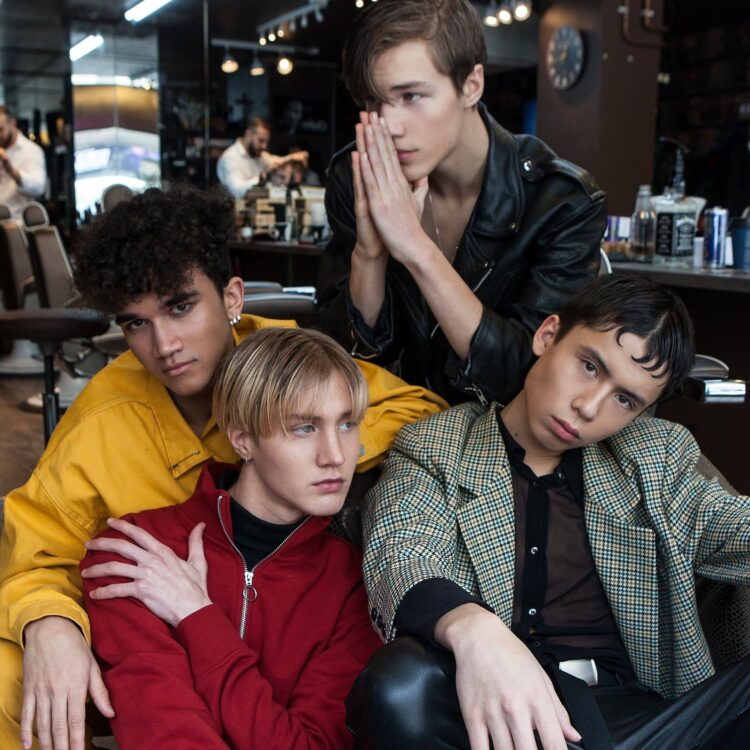 Source: Facebook
Jazz lovers will want to check out American band Quest. The lineup includes Dave Liebman on saxophone, Richie Beirach on piano, Ron McClure on bass, and drummer Billy Hart.
The original band members included George Mraz and Al Foster, featured on the group's first album.
8. Quarterflash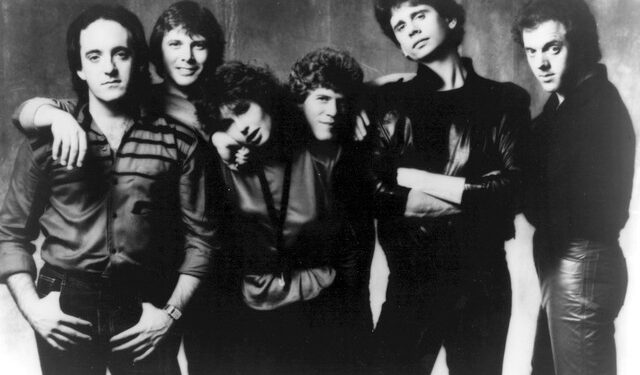 Source: Spotify
Hailing from Portland, Oregon, is the rock band Quarterflash. It started with Rindy Ross on lead vocals and saxophone and her husband Marv Ross on guitar. They then included other members in the lineup to play keyboards, synthesizers, bass, and percussion.
Rindy's talent on the saxophone and lead vocals made the band stand out. She mentioned in a 1982 interview that she considered the saxophone an extension of her voice since it allowed for more musical expression.
9. Quantum Jump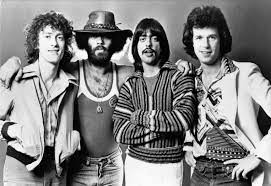 Source: Prog Archives
Known for their 1979 hit single "The Lone Ranger," Quantum Jump blends fusion, funk, and jazz-rock for a unique sound. Their first album was written, arranged, and recorded between 1973 and 1974. As a result, there were some changes in the record company they worked with.
Despite this, "The Lone Ranger" still proved to be a success.
10. Queensÿrche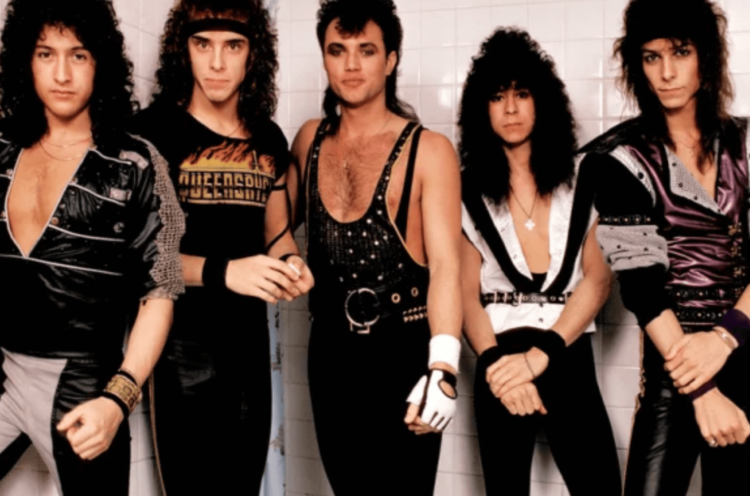 Source: Billboard
Queensrÿche is a great band to check out if you're into heavy metal. This Washington-based group has released 15 studio albums and continues to record and tour today.
They've found worldwide success, selling over 20 million albums, 6 million of which were sold in the United States. They are considered one of the bands that led the progressive metal scene in the mid-1980s, along with the likes of Dream Theater and Fates Warning.
11. Quietdrive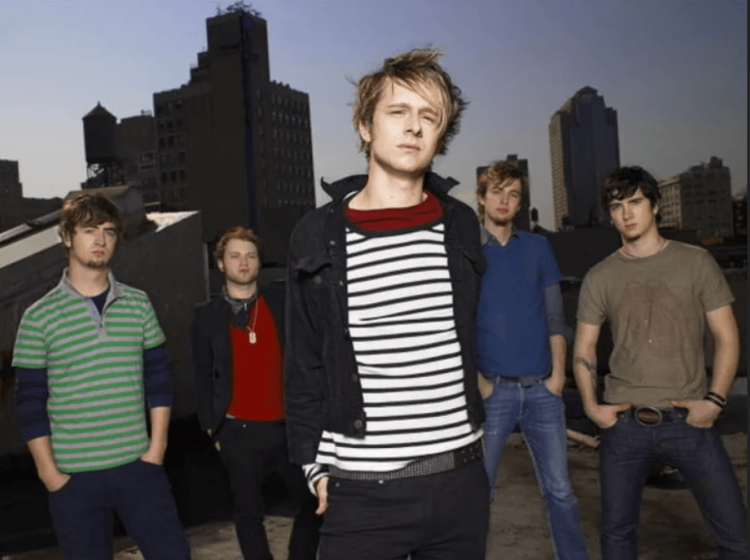 Source: Last FM
Alternative rock band Quietdrive was formed in Minnesota in 2002. Initially, the band was a trio called Sneaker 2 Bombs before changing their name to Quietdrive.
Their first album was released in 2006 on Epic records. They then released their next album under a different label before releasing an EP on their record label. You should check this group out if you love alternative rock.
12. Q and Not U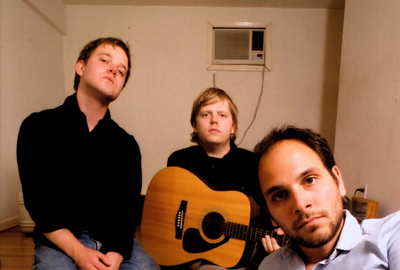 Source: Treblezine
This uniquely named band was a post-hardcore group active between 1998 and 2005 under Dischord Records.
They were known for very inventive and disorganized percussion and fractured guitar leads. This was characterized by influences from bands like Fugazi and Rites of Spring. However, because Q and Not U created emotional music, they added more rhythm and chaos to their sound.
13. The Qemists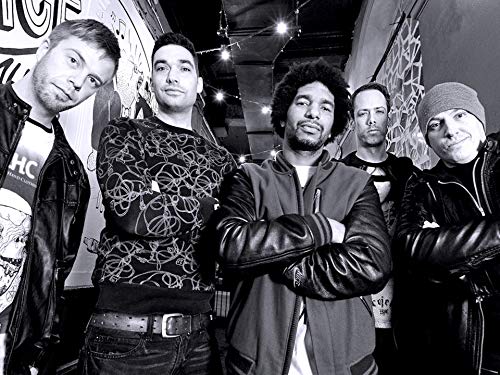 Source: Amazon
If you're into drum and bass sounds, then the Qemists might be a band worth looking into. Hailing from Brighton in the United Kingdom, the band signed under the indie record label Ninja Tune in London.
The group started by playing rock, during which they toured the UK and Europe. However, come the late 1990s, they became more interested in drum and bass, which is what they are known for today.
14. The Queers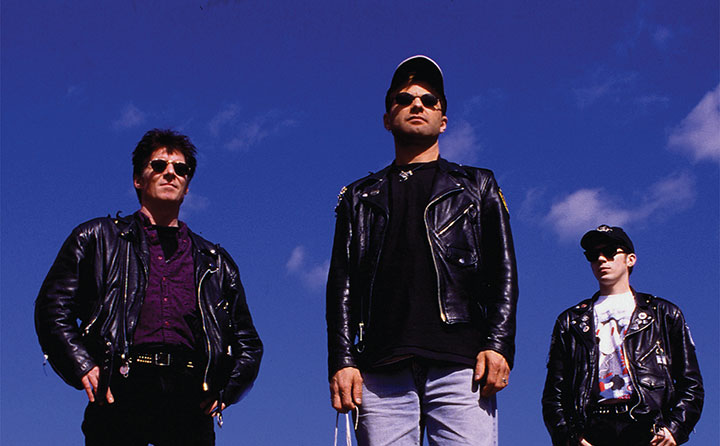 Source: Pop Goes The News
The Queers are a rather funny band that comes from New Hampshire. They formed in 1982 with Joe King as the principal member of the group, being the main singer, guitarist, and songwriter.
They're well known for injecting humor into insanity in their music. They've produced songs such as "Can't Stop Farting", "Born To Do Dishes", and "I Didn't Get Invited To The Prom" with a The Ramones-style sound.
15. QNTAL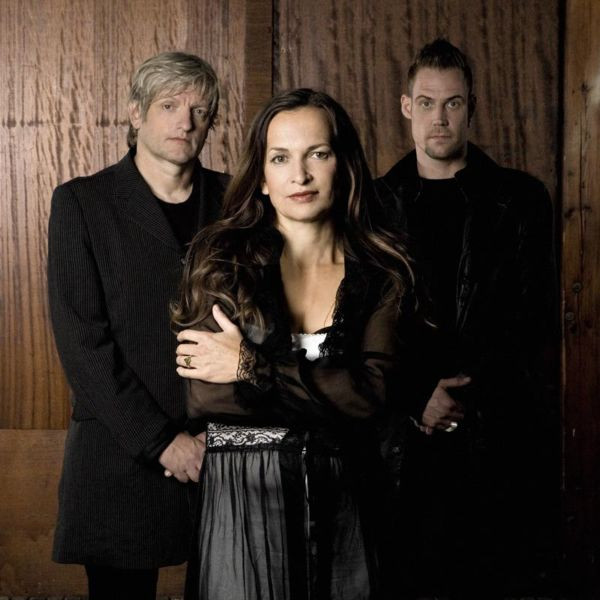 Source: Discogs
QNTAL is one of the more unique bands on this list. They categorize themselves as an electro-medieval group, producing a very distinct sound.
This German band was formed in Germany in 1991. Its name comes from a word that came to one of the members in a dream. Their lyrics come from mostly historical sources, and songs are sung in Latin, medieval German, Galician-Portuguese, and other European languages.
If you're a history nerd, this band is worth checking out!
16. La Quinta Estación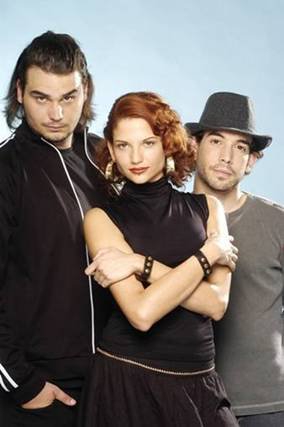 Source: Facebook
La Quinta Estación is Spanish for "The 5th Season," a play that this pop-rock band is named after.  They gained recognition after one of their singles was used in a Mexican telenovela.
They received mainstream success until they pursued individual projects after The Grammys in 2010. However, they hope to one day release another album as La Quinta Estación.
17. Quruli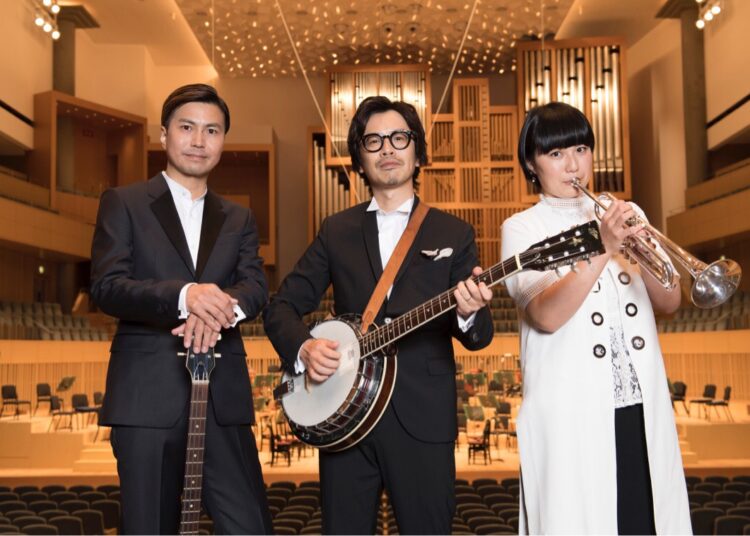 Source: Japan Times
Formed in 1996, くるり or Quruli plays with a strong influence from chamber music, psychedelic rock, and folk. They also throw some R&B into the mix.
If you enjoy those genres and want to explore international bands, then Quruli is well worth checking out!
18. Quatro Ventos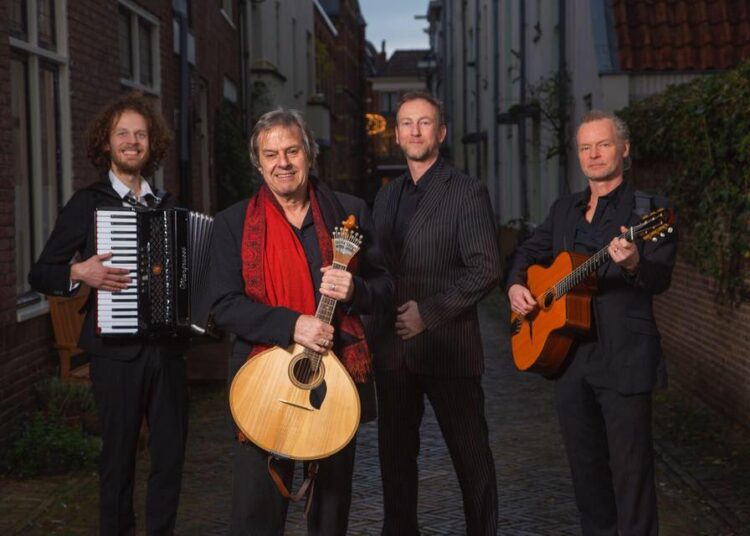 Source: Facebook
Last but not least, we have Quatro Ventos. This Portuguese band is led by singer-songwriter and guitarist Emanuel Pessanha. They have been making music since 1996 and have significantly contributed to the popularity of fado and Portuguese-inspired music in the Netherlands.
The group has toured in various European countries and the USA. They have performed alongside different artists, such as Iain Matthews and Makis Seviloglou.
We hope you liked our listicle of 18 Bands That Start With Q and that you found something to add to your playlist If you are willing to continue your musical search check out our other articles on music.