Have you ever laid eyes on book sculptures? If done right, they look surreal, much like a computer-generated image. Well, British artist Emma Taylor here has done a marvellous job at bringing books to life. Books are art, literature is art, but to have some other form of art on top of that? How do you conceptualize that? Is it book art? Is it paper sculpture? What is it?
Emma Taylor makes book sculptures. Does that make her a book sculptor?
Well, I'm no art critic, obviously, and I don't think I can set an art concept in stone here. However, what I can do is tell you more about Taylor's artistic background and her newest creations here.
"Book sculpture is my creative outlet to highlight an appreciation of the little things in life. A good book, a beautiful tree, a flower in full bloom. With my scissors, glue and paper, and led by the title of the books I chance upon in antique and charity shops, I am able to recreate plants, animals, architecture and literary scenes with all the details I love on a manageable scale"

Emma Taylor on her website
Taylor has started book sculpting during her A-levels and has avidly followed her newly-found passion for the following 5 years in which she got the chance to exhibit her books in Cambridge, London or Hong Kong. She also appeared on TV and got an order from the National Trust property Wimpole Hall. However, she felt she needed to take a break from these pursuits and took some time off to finish her History of Art degree, but her passion never left her side. So, here she is again, gracing the Internet with some really amazing book sculptures.
Taylor's inspiration is classic literature, animals and nature
It Taylor's works you will find incredibly-detailed trees resembling the mythical "tree of life", you'll find intricate plants, horses in an elegant gallop, or majestic swans. Her sculptures never leave the books. The book is the main setting where art happens and Taylor wants us to know that.
Moreover, her sculptures are based on the stories of the respective book sources. You could say the books offer both their "soul" and "body" for the making of this art. It's like their final pledge to art itself.
Emma Taylor's book sculptures: how they're made
With a lot of passion, many hours of work and concentration, an eye for incredible detail and her own artistic soul, probably. Technically, she sources her book materials from antique and charity shops. They're quite old and discarded and you can say she gives them a final meaning and purpose. The book always serves as a pedestal for the sculpture.
Taylor basis her sculpture on the book title. She basically creates a literary scene that she reads about in that specific book. She also adds her nice artistic eye to recreate the architecture, animals or plants she reads about. Her book sculptures are quite small, and it takes her hours to create one. For the most of us, it must look like tedious work with no chances of success, but for an artist is much more than that.
Maybe this is what makes an artist an artist. Where normal people see just a bunch of ragged pages, some glue and scissors, an artist sees a potential work for art. So it takes the skill of an artist to reveal that art to us, as well. Emma Taylor's book sculpture are just that. Enjoy!
The tree of life?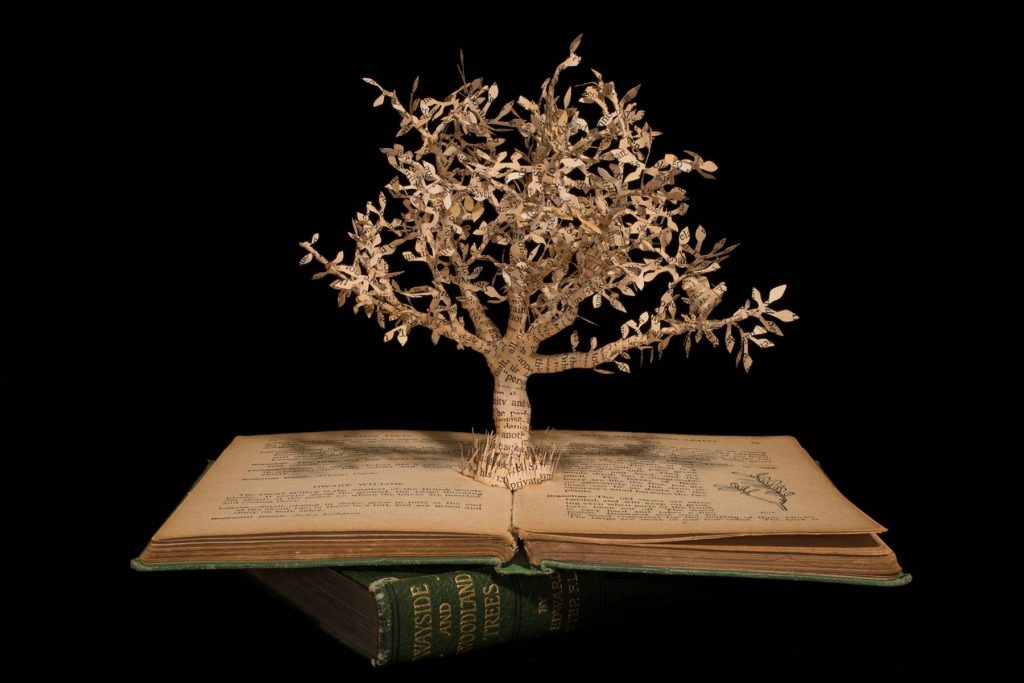 Is this that hidden little romantic spot in the garden where lovers would meet in secret?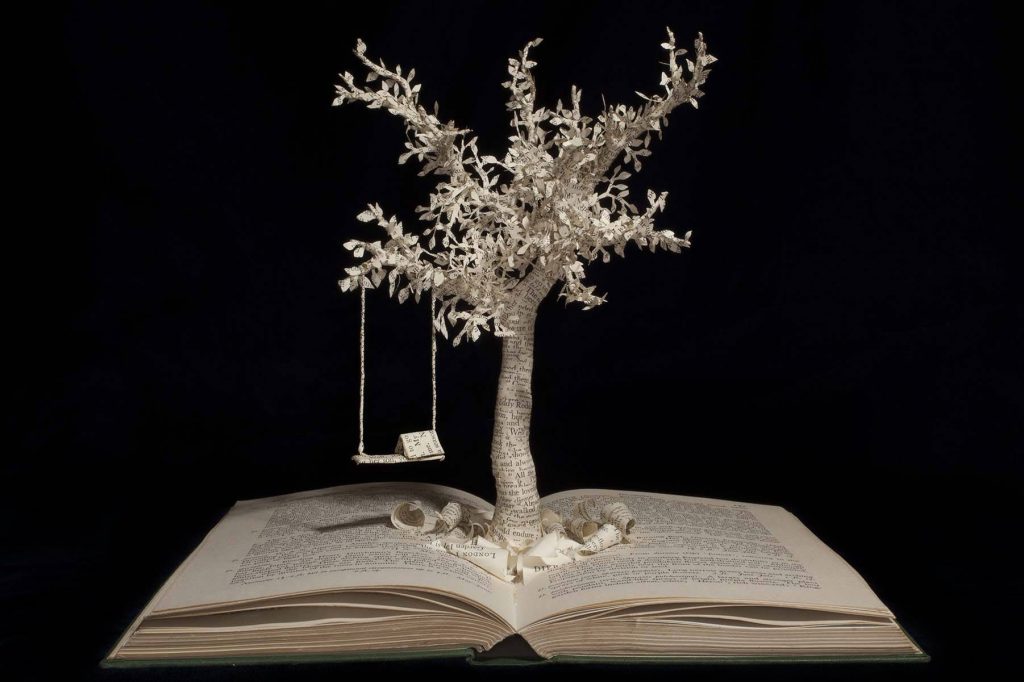 Hmm…What do you make out of this?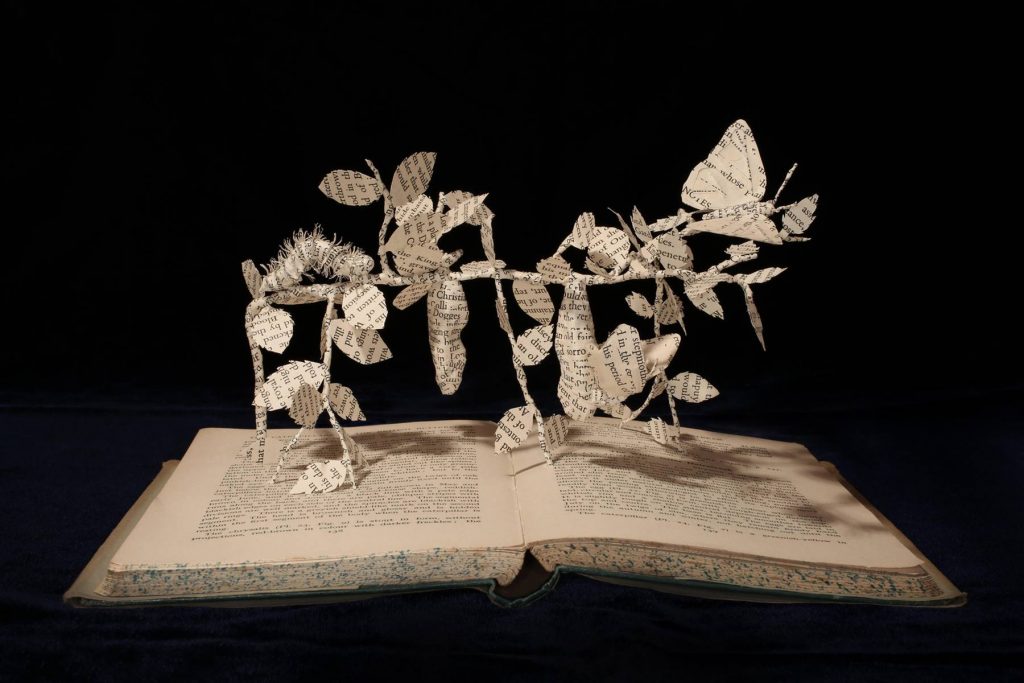 Try envisioning the whole scene in this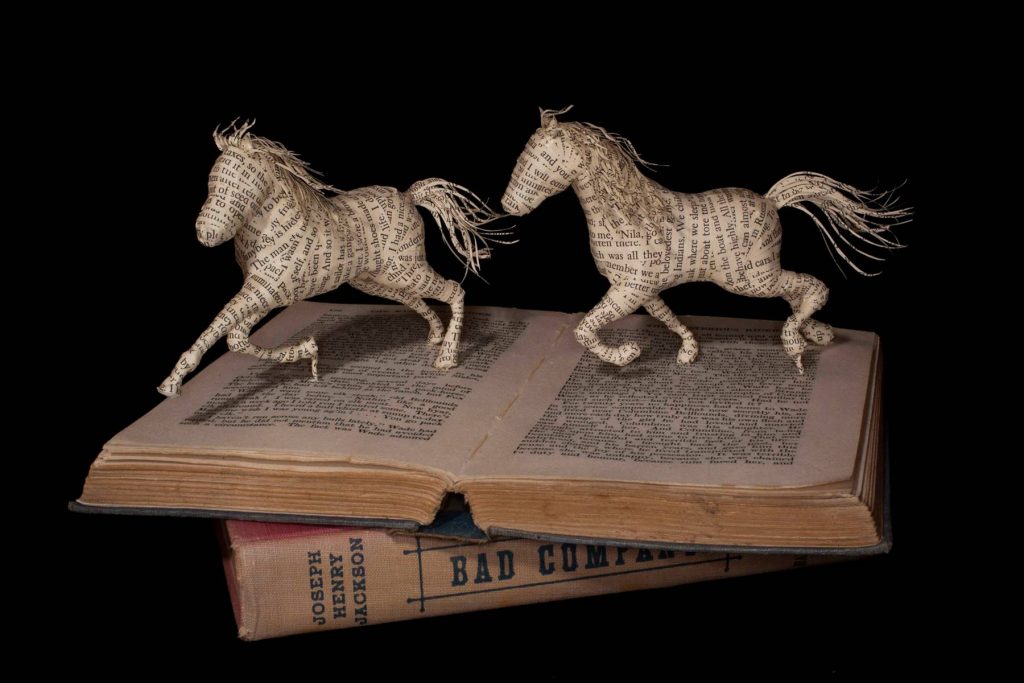 What do you think is going on here?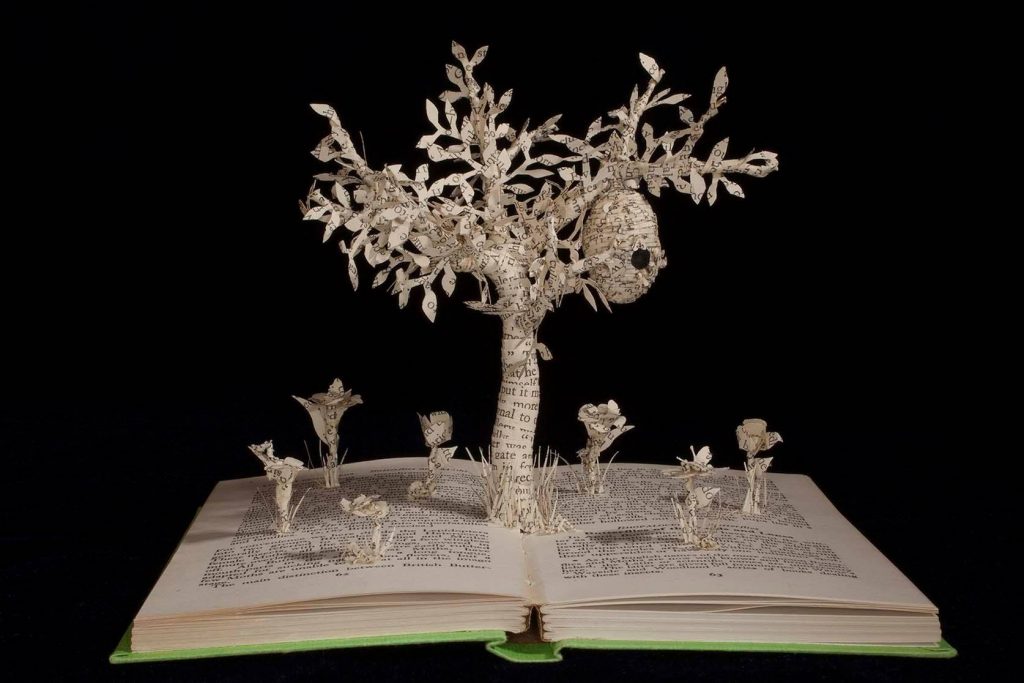 "I read a theory once that the human intellect was like peacock feathers. Just an extravagant display intended to attract a mate. All of art, literature, a bit of Mozart, William Shakespeare, Michelangelo, and the Empire State Building"- Robert Ford, Westworld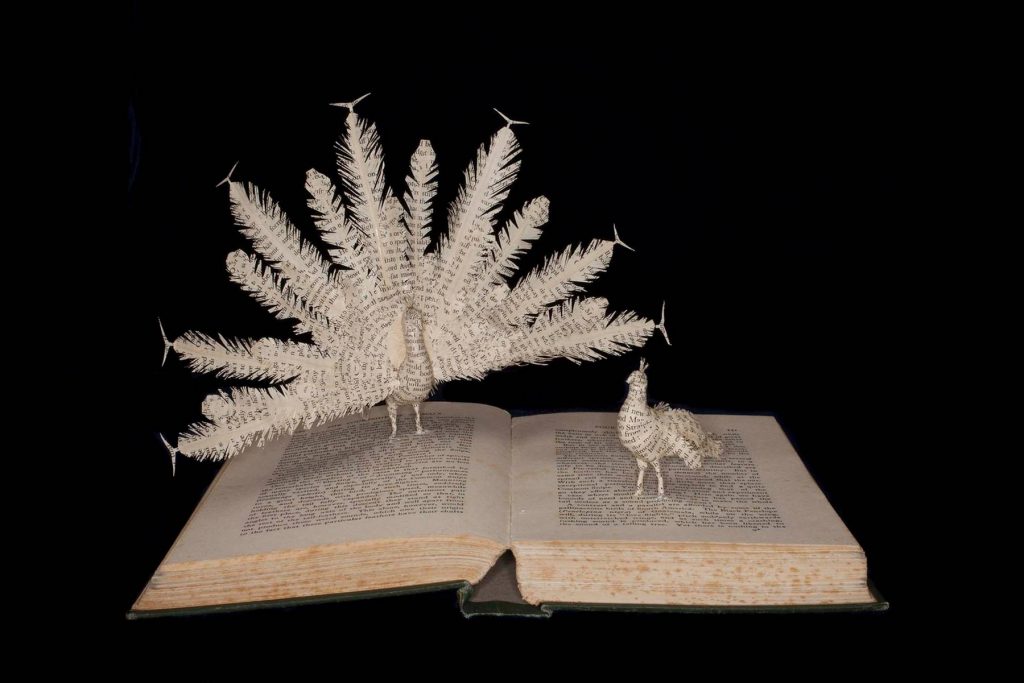 The Book Swan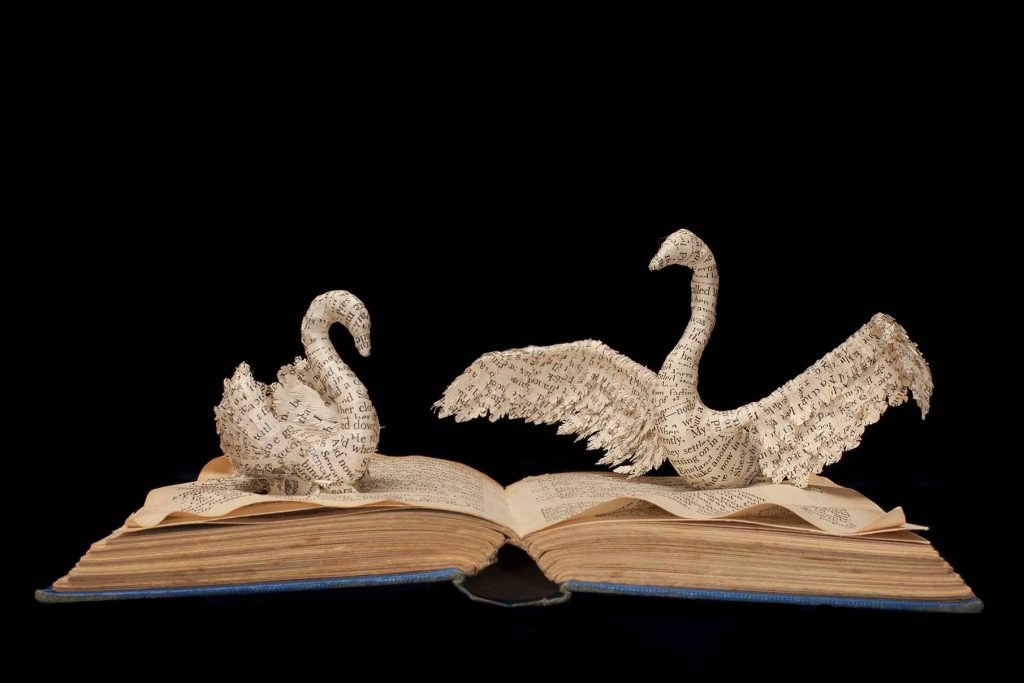 What do you think? Is it art in its purest form?