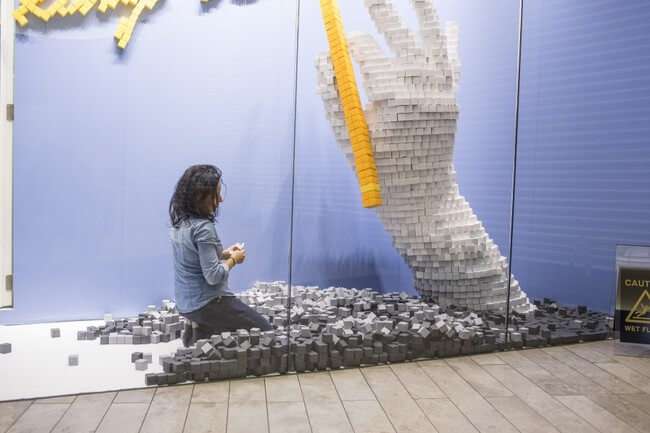 What do you get when you arrange 35,000 handmade cubes of paper in the shape of giant hands? We'd say it's an amazing 3d sculpture of immense proportions.
FLOW creation has created this show stopping exhibit for the window display in the iconic Selfridges Exchange Square North West of England. The unique work of art was commissioned as part of Selfridges "Bright New things sustainability initiative".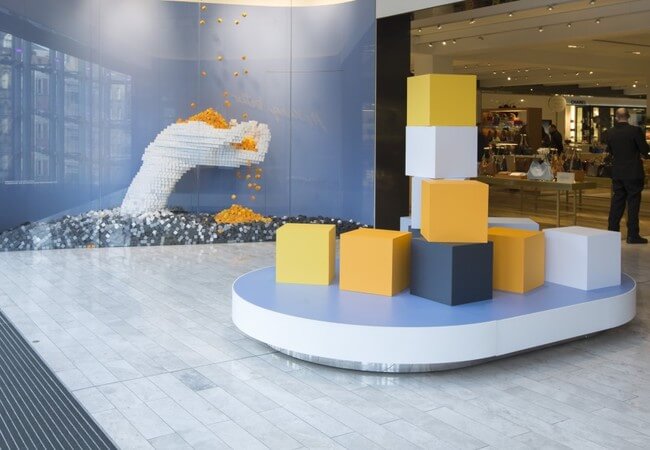 It is hoped that it will raise awareness for both the arts, and the state of the world's resources. The paper was provided by James Copper, a 170 year old British institution and a master company in the world of paper making. James Copper is committed to sustainable production, and joining with lead FLOW artist Sam Robbins is the perfect way to show it.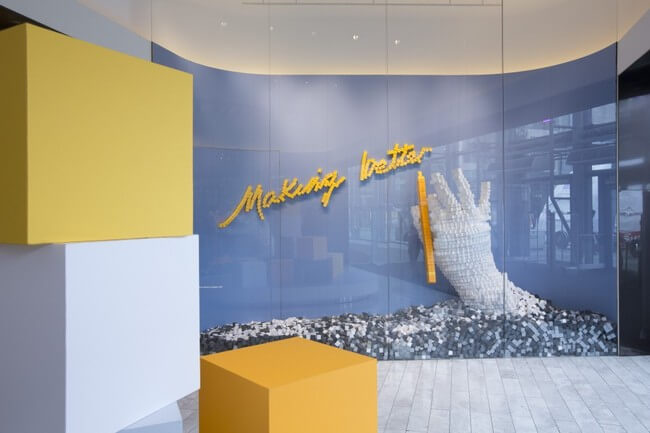 Robbins chose a sparkle finish Cumbrian paper in colors of grey, blue, and oranges to create the almost pixelated look of the thought provoking masterpieces. The partners hope that visitors viewing the exhibit will understand the world's need to create more sustainable resources while enjoying the unique work that is vaguely reminiscent of a retro computer game in its style and flow.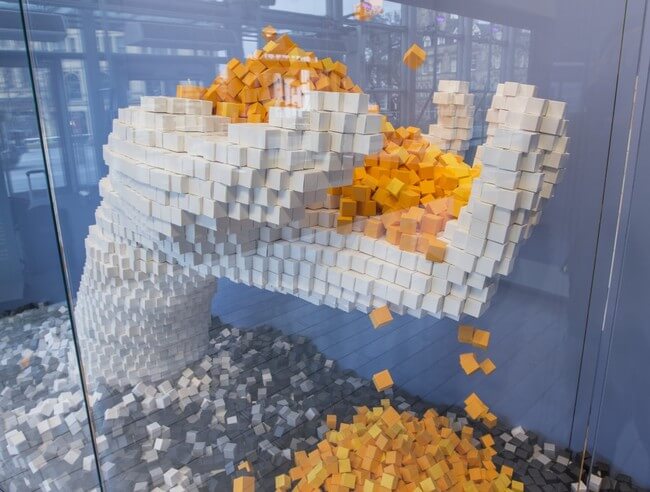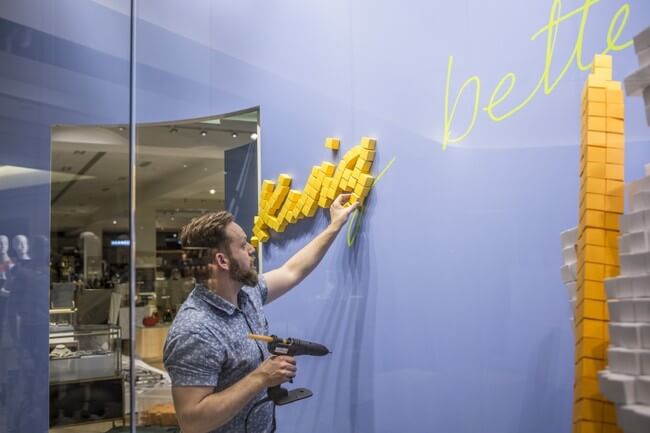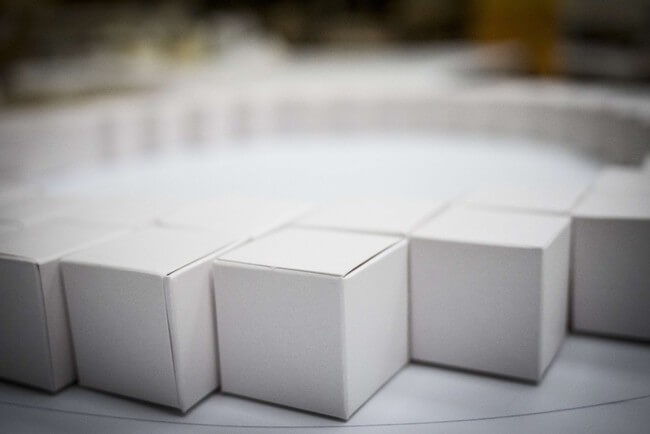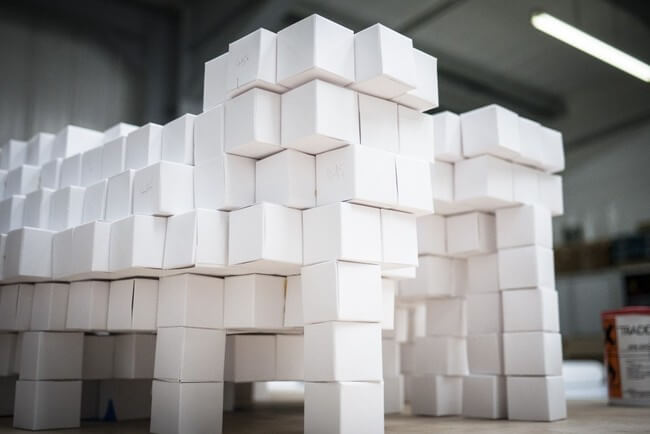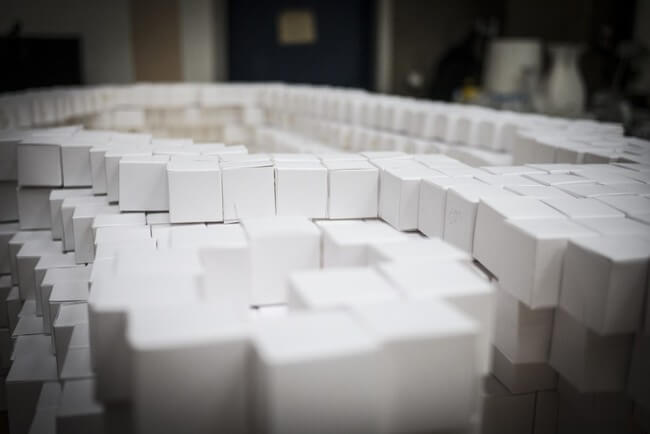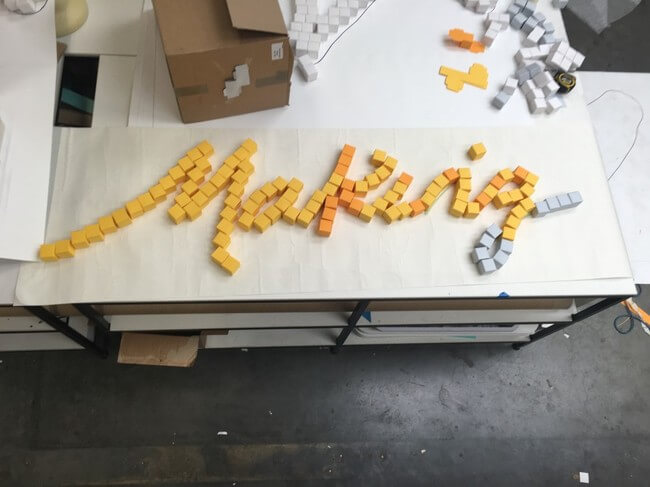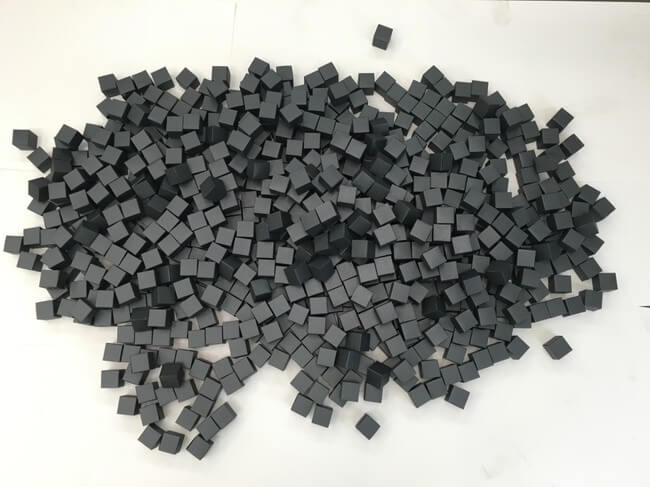 Source: Demilked