Art can be Outstanding in many cases. But when you combine ancient and modern you can get something that will be hard to forget. Mateo Pugliese Is a Milan based artist that creates hard-bodied men that seem to be coming out from white walls. Some look as if they are drowning and are trying to escape, while others just seem like they're softly sinking in the wall. The series Mateo has created is called Extra Moenia
He includes there the most impressive aesthetic sculptures that he has created in that form. The whole point of the project is to show the sculptures in pieces. He explains this by showing an example of what he is trying to represent. For example, a bend knee that is shown coming out of a white wall gives him an opportunity to show a whole structure in just two simple pieces. It is the human mind that creates the body and connect the limbs with each other.
That is what his series tries to represent. It is the art of creating something that simply isn't there. But that is not the end. Mateo describes that the emerging men show a bit more than what we explained. He made the bodies of these aesthetic men take different forms and movements. This is done to make the artwork intriguing and enhance the muscle tension and the manly physique.
The silver-plated bronze and the figurative bronze sculptures show the struggle and the strength that men face in the daily. Mateo focused on men primarily because they are the gender that shows the least emotion. He wanted people to see that not everything is picture-perfect as it looks outside. If you gaze at these sculptures you will be able to understand this by looking into the men's position and their facial expressions. In some cases, it is hard to tell if these sculptures are trying to come out of the white wall or if they are just letting go of everything and sinking inside. So are they being engulfed or breaking free? It is quite a good question to ask. However, with all set-aside Pugliese has an amazing talent regarding his skills and knowledge of the athletic male.
#1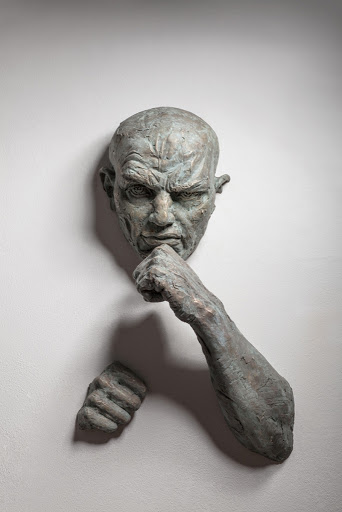 #2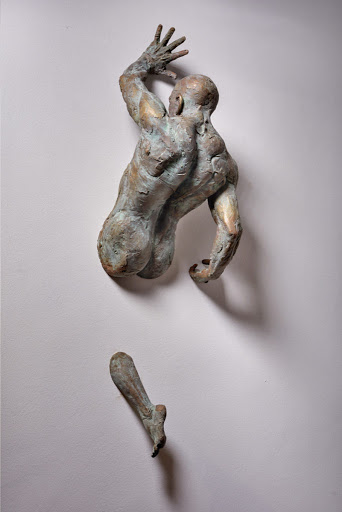 #3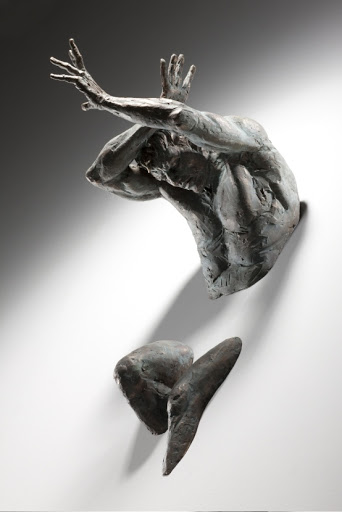 #4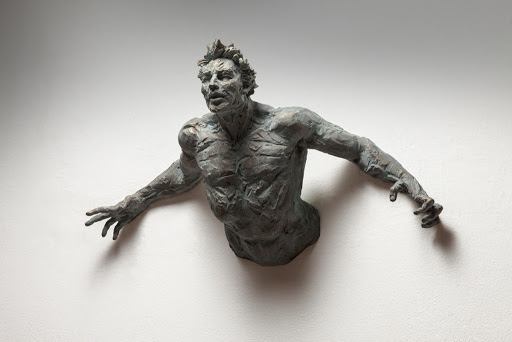 #5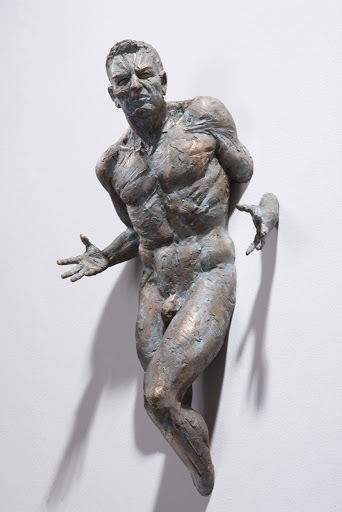 #6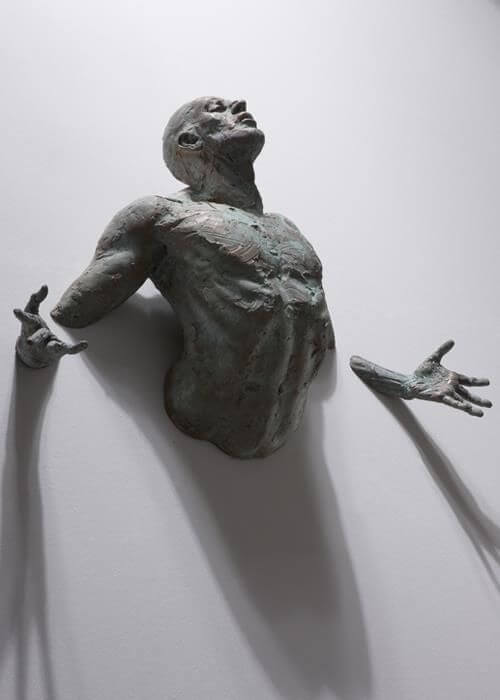 #7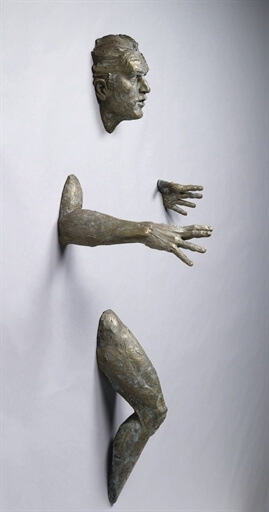 #8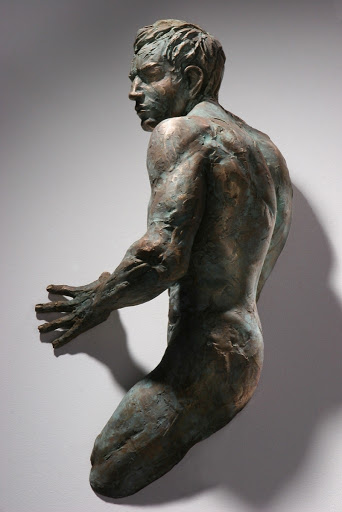 About Matteo Pugliese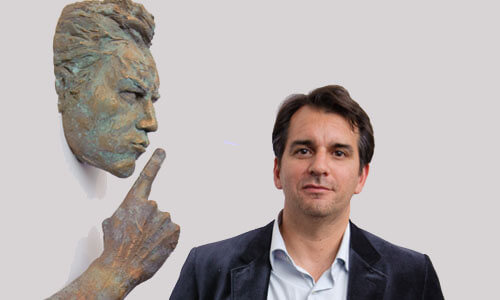 Born in Milan in 1969, having moved with the family to Sardinia in 1978 and living there for 12 years, Matteo developed a deep love for drawing and sculpturing without any official education in the field.
In 1995 he completed his dagree in modern literature at the Univercity of Milan, in 2001 he was convinced by his friends who saw his great talent to organize his first solo private exhibition.
This was his moment and only 18 months later you could see him and his work at an official solo exhibition in Milan.
Today Matteo has his work displayed all over the world in places like New York, Milan, Barcelona and more.
During the last few years he has also found financial success with his pieces being sold with great success around the world. Matteo himself is married with one daughter and living in Milan and Barcelona currently.
See some of Matteo Pugliese work in the video below:
All images are from Matteo Pugliese website
Credit thisiscolossal