The image of an aeroplane taking off is powerful, for sure. Of course, even more impressive of that sight is a sight of dozens of aeroplanes taking off an airport at the same time. These giant machines, powered by massive engines, cause in an observe thrill with a doze of anxiety by flying so close to each other, lined up just like a flock of birds.
Check out in  the gallery below at this stunning series of "Airportraits" or air traffic photos to see what we mean. The series is work of  LA-based architectural photographer Mike Kelley. He spent two years at various airports in order to complete this interesting project of air traffic photos.
"The inspiration behind these images was somewhat simple," Mike told Bored Panda. "After the first LAX 'Wake Turbulence' image, I knew that I had to do more, owing to how successful that original shot was. There are a tonne of amazing airports, airlines, and aeroplanes out there that I had to photograph, so the plan was set in motion to try and capture as many as possible. Since I'm obsessed with aeroplanes, travel, and seeing new places, it was also a great excuse to get me out of my comfort zone a little bit."
Take your time to enjoy the gallery of  "Airportraits" and try to imagine the sound that goes with the picture, and of course, don't hesitate to share this amazing images of aeroplanes taking off with your friends.
More info: Mike Kelley | Twitter
1. Lax 24l – No Turn Before Shoreline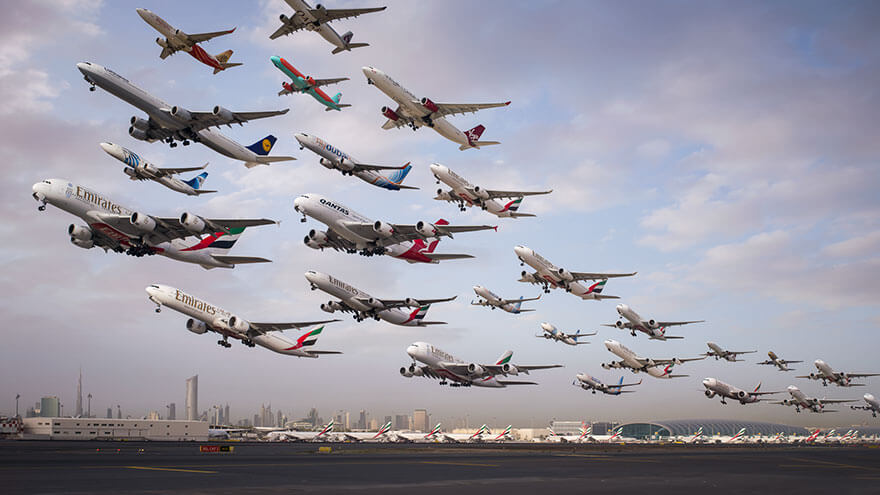 2. Dubai International 12r (morning Heavy Departures)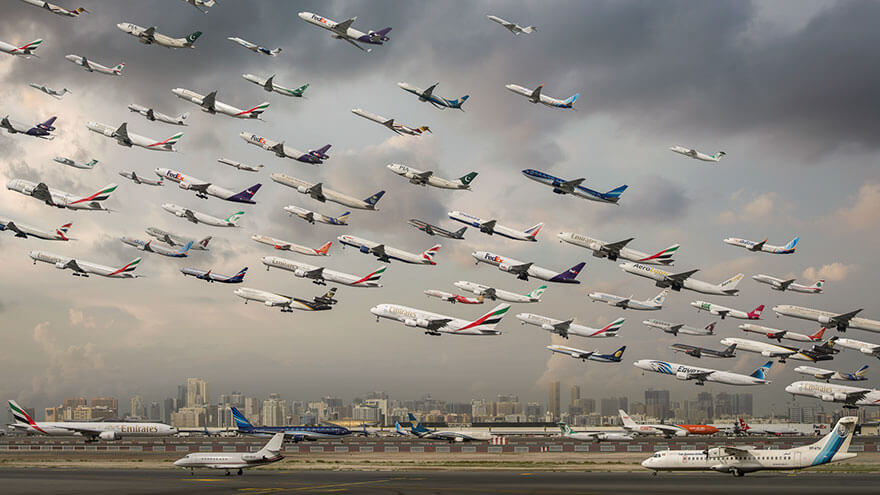 3. Wake Turbulence: Lax. Beautiful air traffic photos at it's best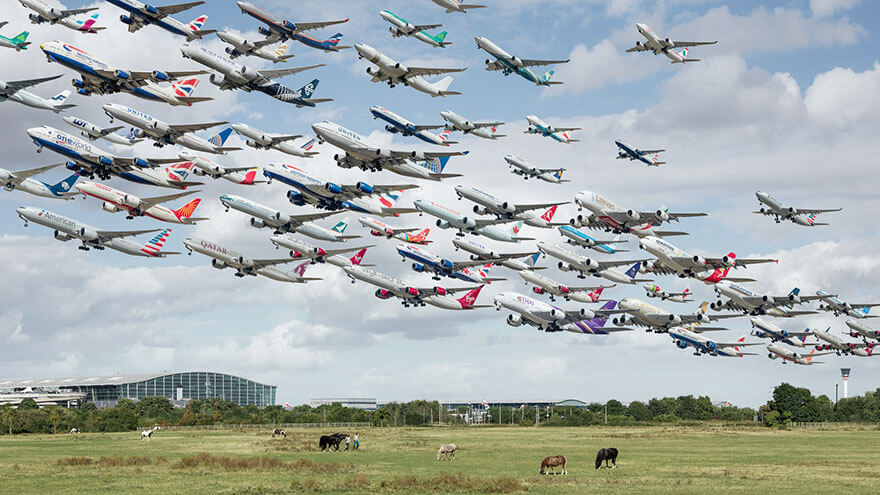 4. London Heathrow 09l (100, 50, 40)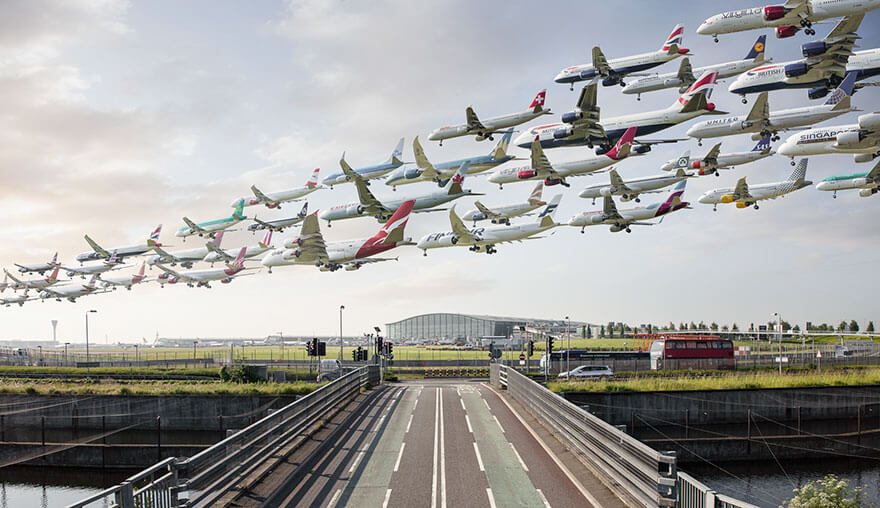 5. Zurich Airport Runways 28 And 16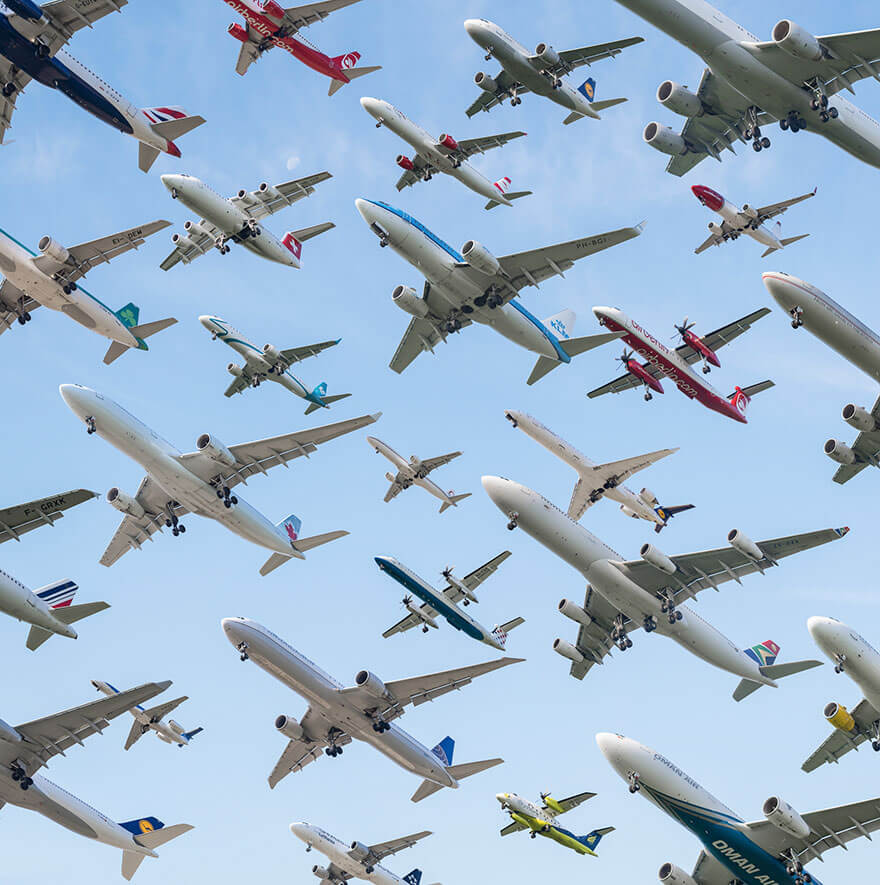 6. Amsterdam Schiphol, Polderbaan 18r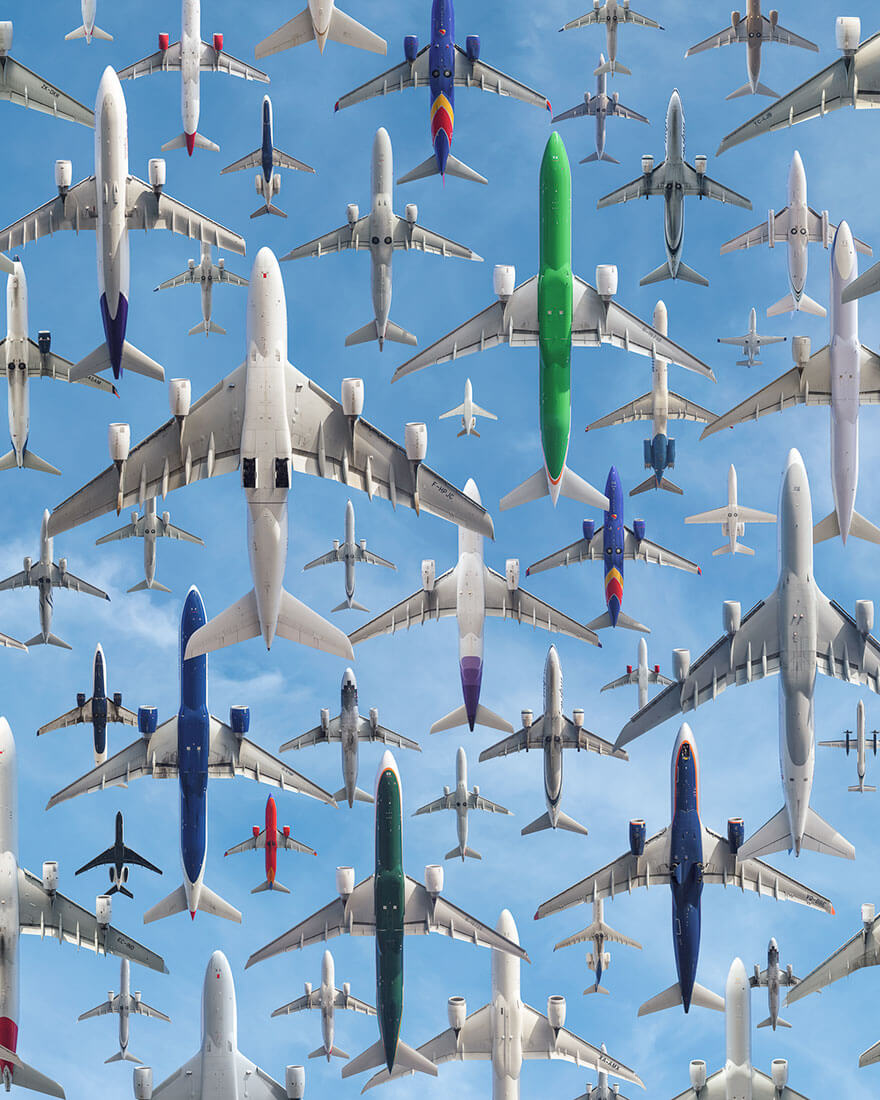 7. Munich Airport 08r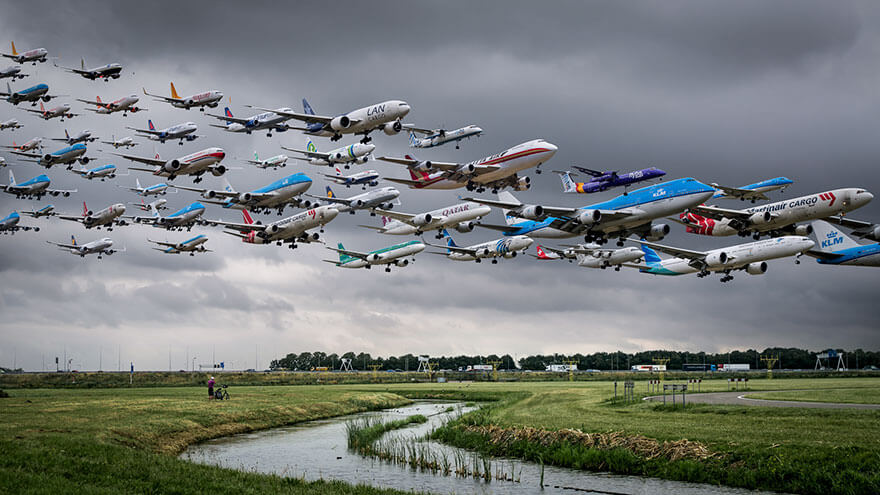 8. Frankfurt Am Main 25l (missed Approach By Lufthansa A380)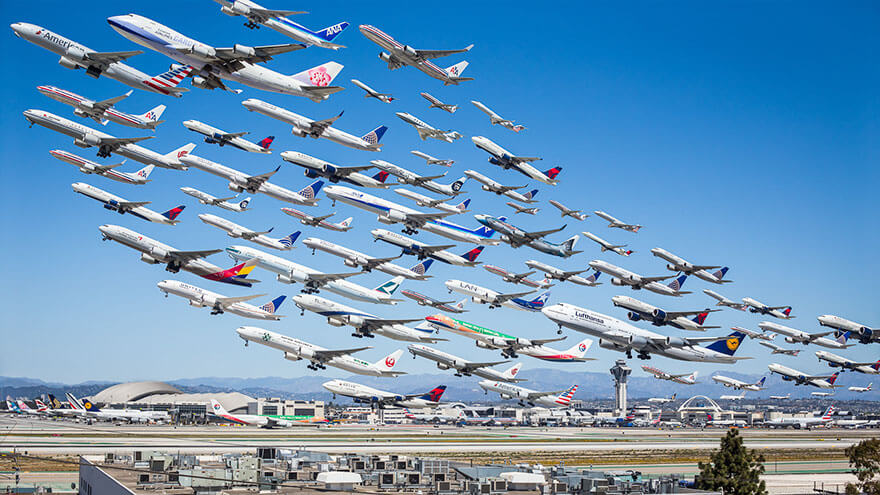 9. London Heathrow 27l (terminal 5 And Tower)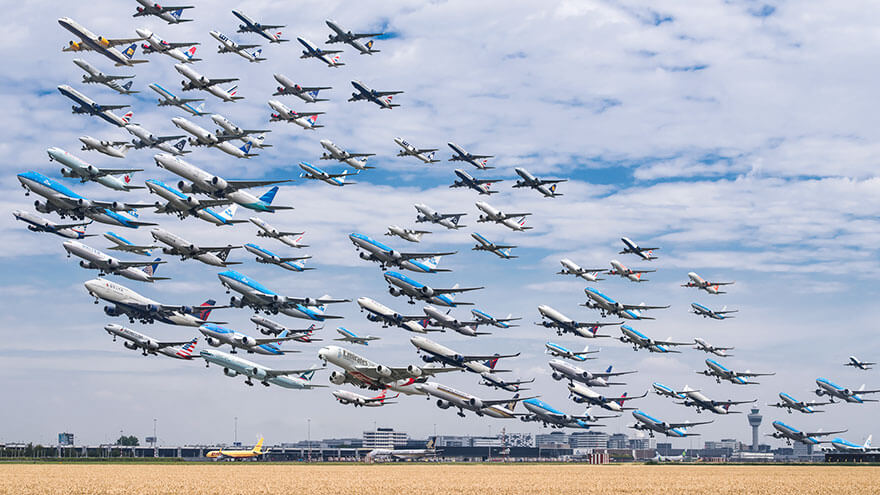 10. Dubai 30r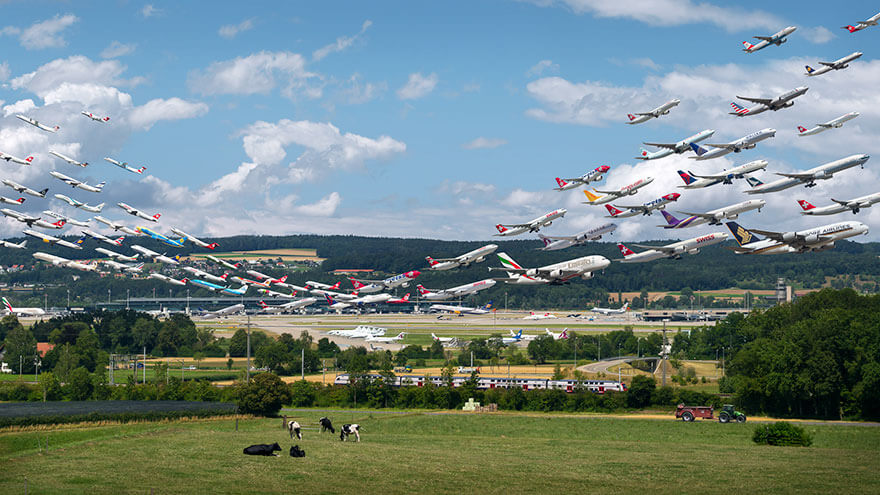 11. Tokyo Haneda 05 (great Wave)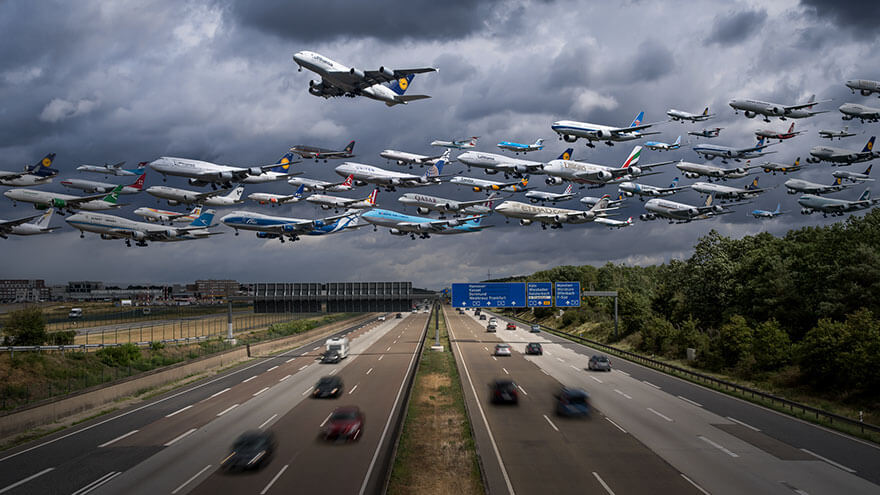 12. Amsterdam Schiphol 24 (kaagbaan)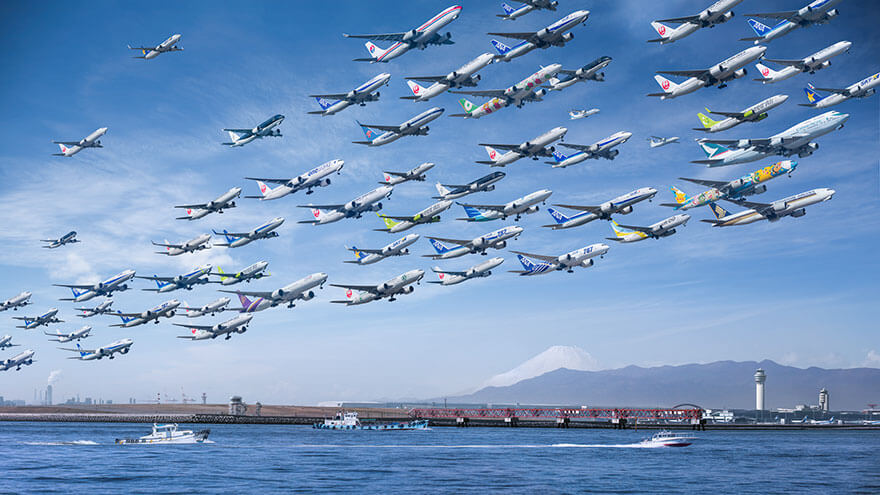 13. Sydney Kingsford Smith 34l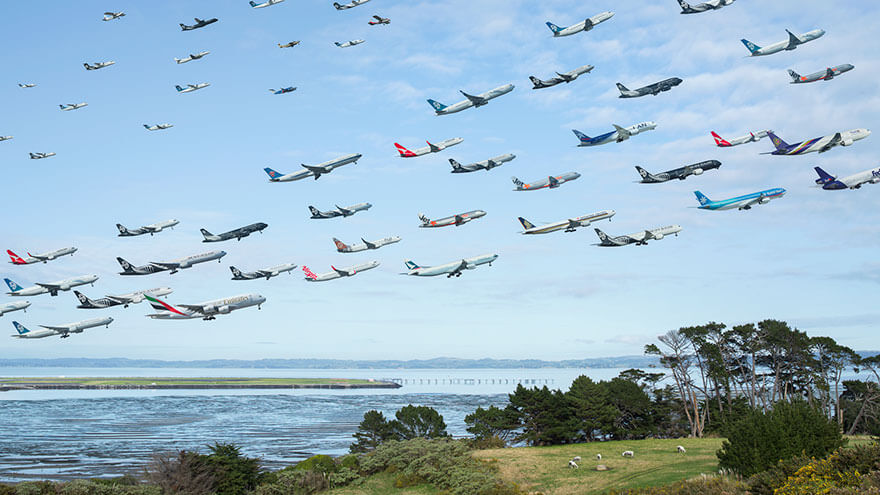 14. Auckland International 23l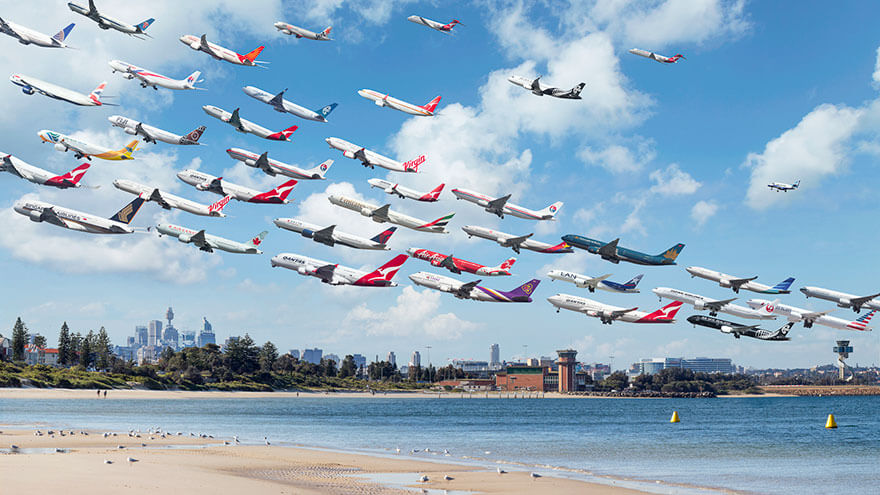 15. London Heathrow 27l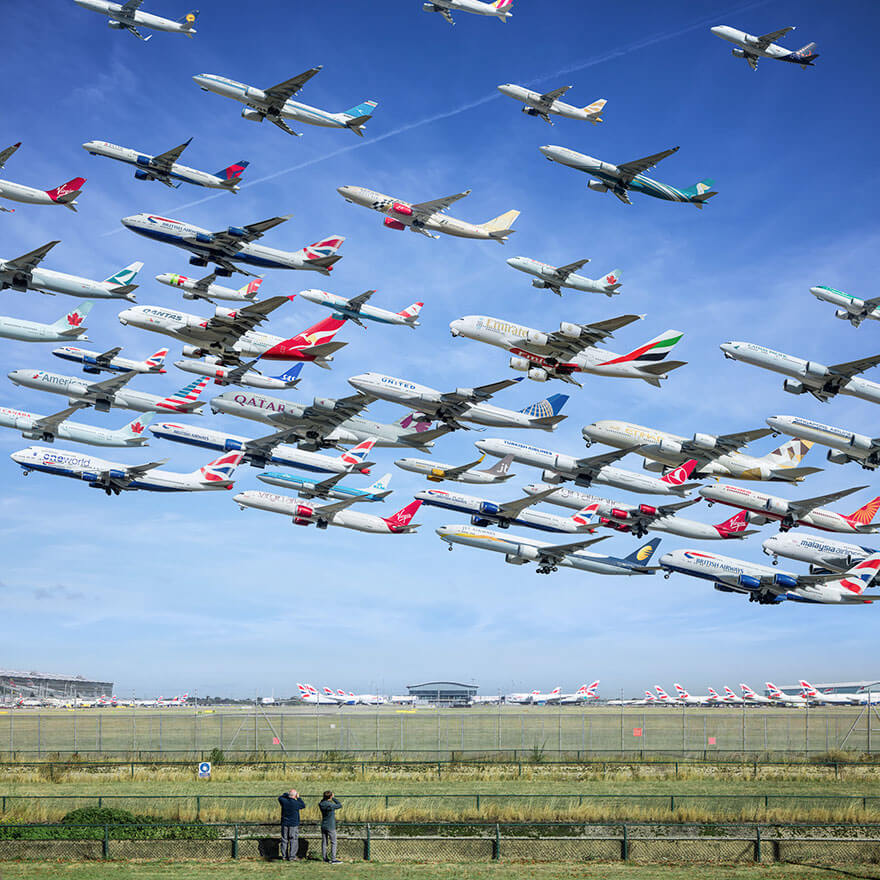 16. Sao Paulo Guarulhos 09l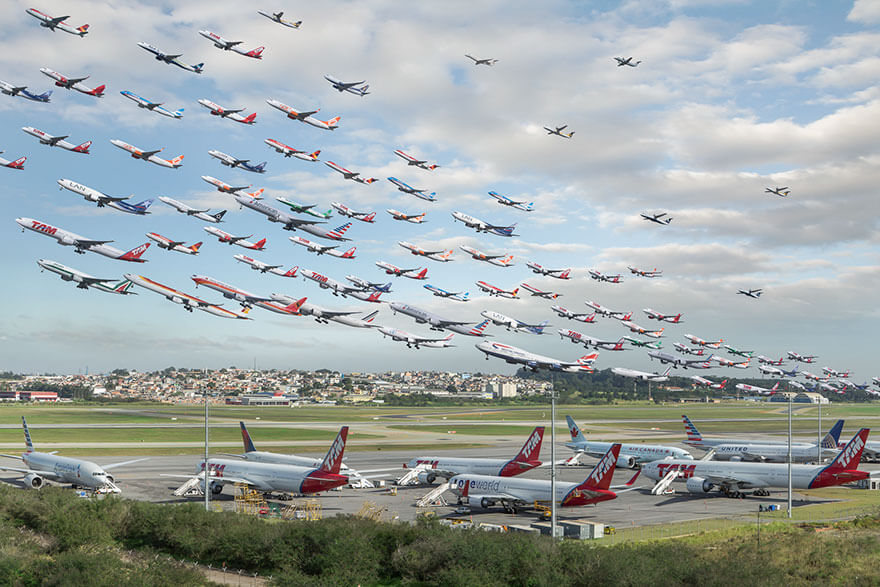 17. Munich Airport 08r Takeoffs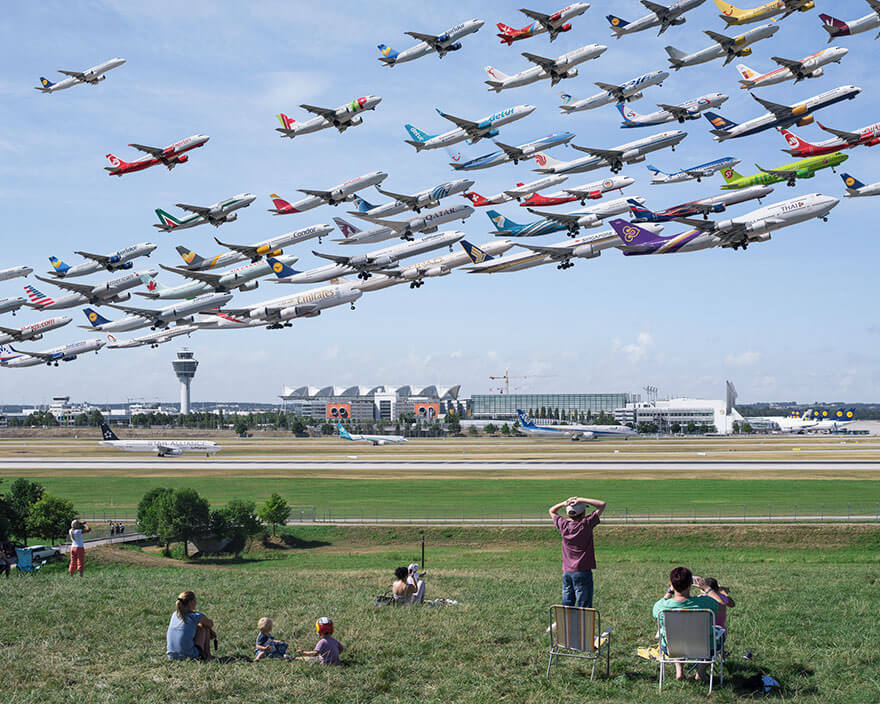 Air traffic photos #18. Frankfurt Am Main, 07c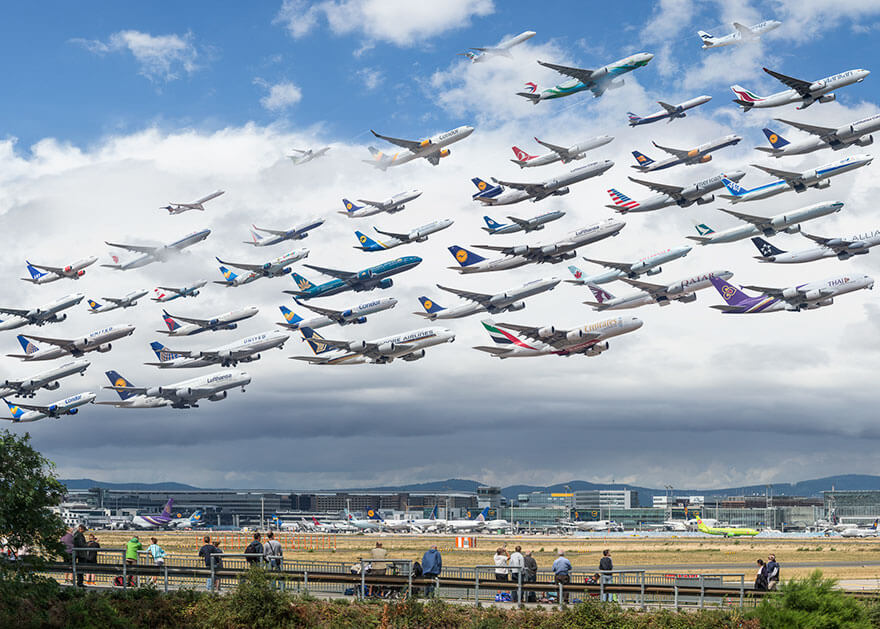 Source: link