Bicycles as we know them today were first introduced in Europe,  in the 19th century. They were called "the dandy horses" and were invented by Baron Karl von Drais. Fast forward to the 21st century and bicycles are still here to stay. They look pretty much the same, apart from these 3 backpack bicycles which you're going to love. They look futuristic, fun, and well, quite useful. One has got folding wheels, another fits in a backpack and another can be turned into wheeled luggage. Bike lovers, read on!
The HiMo H1 Backback Bicycles
This bicycle can be folded to fit in a backpack. It won't be the lightest backpack to carry around town, but it makes the bike so much easier to carry upstairs or take it with you on public transportation. I've always loved bikes, but in the city, they're quite clumsy. They're useful when you have to get somewhere fast, clean and without getting stuck in traffic, but then what do you do with them? Do you know what I mean?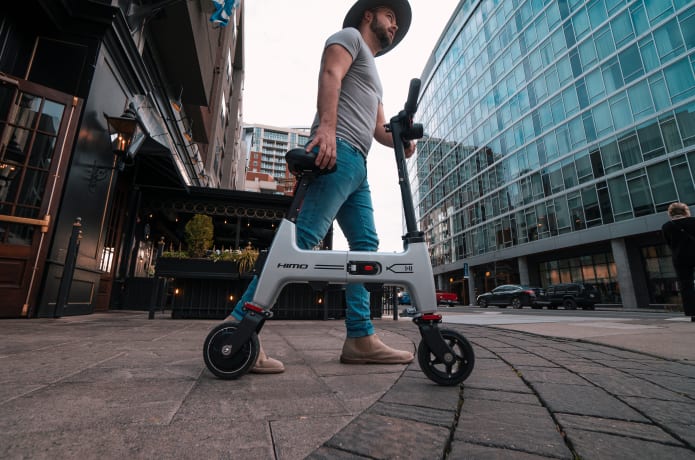 This HiMo H1 bicycle is electrical. It can speed up to 11 mph, and has got a range of 18 miles. So, yes, it's not a classical bicycle. We're not talking classic here. This bike is quite small and cute and can support up to 200 lb. of weight. It moves on two 7-inch airless shock-absorbent rubber tires.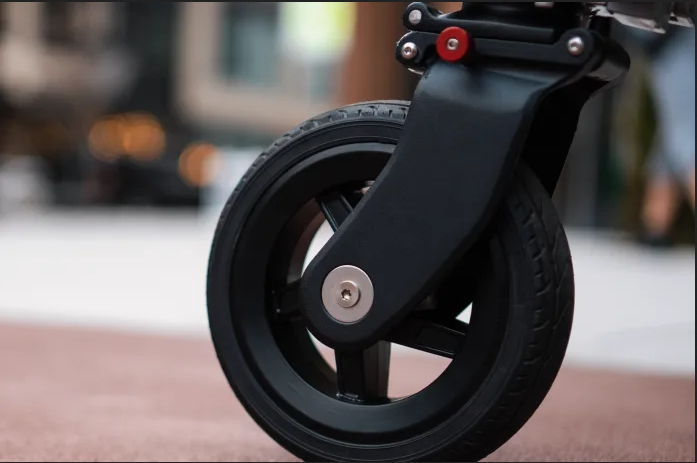 It comes equipped with an LED display that shows your speed, battery power and also lets you control the headlights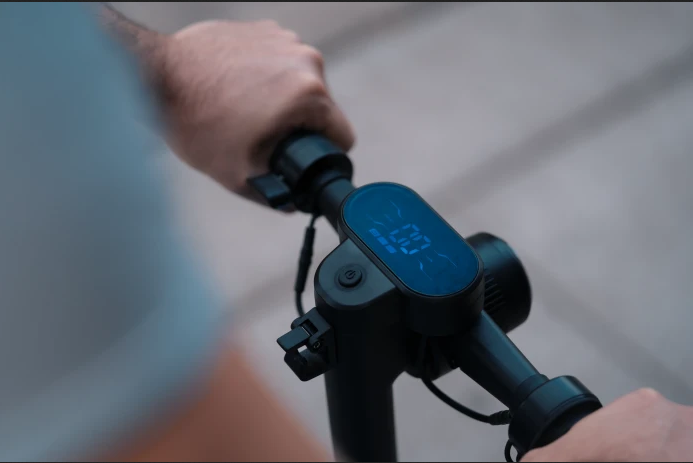 When you don't need it to move around, it can shrink down into a 12.6x18x9 small thing that you can carry in your backpack.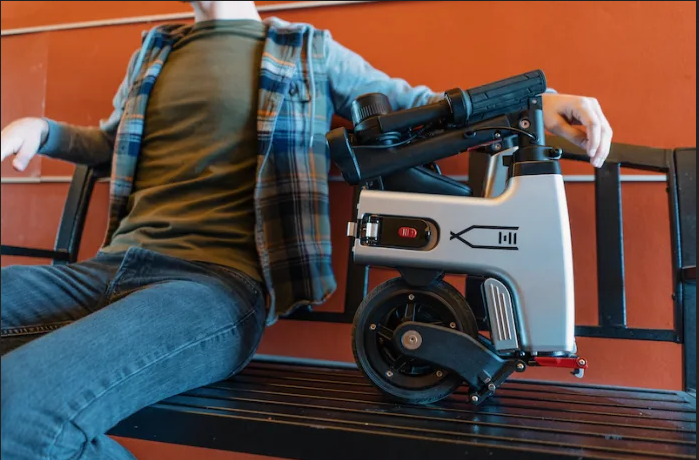 The startup that produces it is going to start deliveries of these backpack bicycles in May. What do you think?
The folding wheels by Tuck Bike
The invention of the wheel was one major breakthrough in our distant history. Suddenly, it was possible to transport heavy loads, control the direction of a vehicle, vessel, transmit energy when connected to a crank or engine and so much more. So, what's the point of having folding wheels that collapse so you can carry them yourself? Well, there's a great point in it, especially if they are attached to a pretty-normal looking bike which helps you get from point A to point B in no time, and in a very eco-friendly way.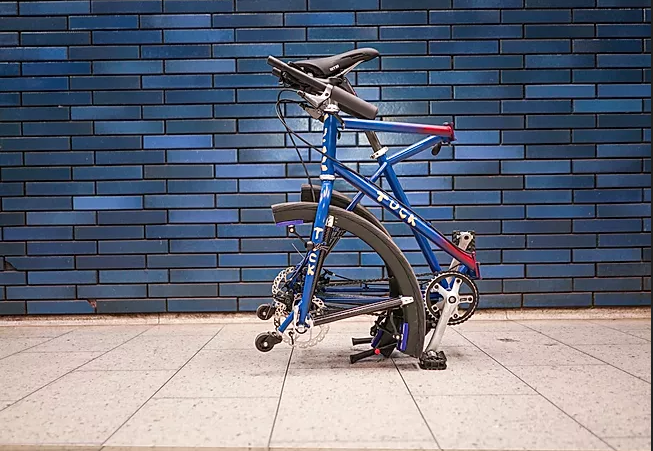 This collapsible bike by Tuck Bike is a full-sized 700cc bike that, unlike other foldable bicycles, actually feels and rides like a normal bike. It is the brainchild of Alex Animashaun, a mechanical engineer from California who has worked more than 3 years trying to come up with a viable foldable wheel.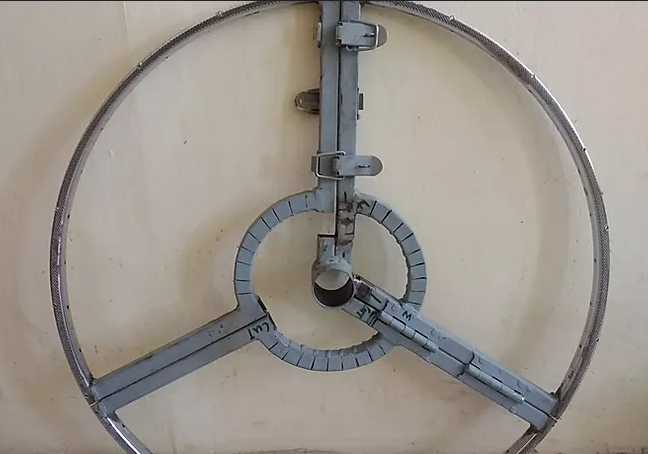 It seems like he did it. He designed the perfect bike for urban commuting: airless tires, carbon fiber spoked wheels that fold, only 30 pounds of weight, full, 700cc, normal-looking bike when not folded, and only a duffle bag that measures 61x83x37cm when turned into "stacked slices of pizza". (not literally a pizza, but like a pizza; you get the idea)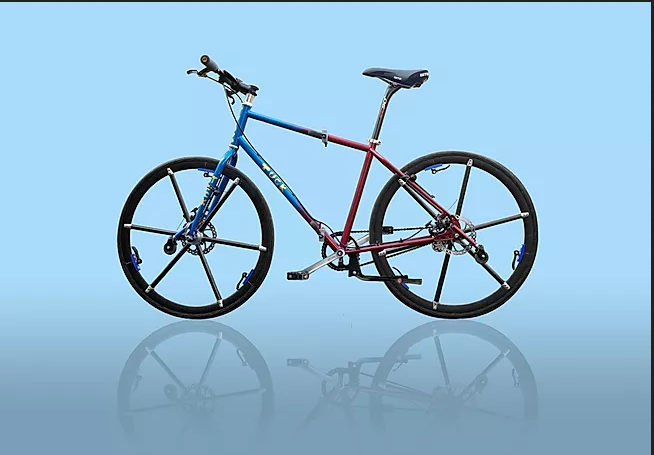 If you want to hear it from the inventor of the first folding bicycle with a Folding Wheel, here it is!
"After a trip home to London, I returned to Nairobi, Kenya thinking about all the folding bikes I saw. Why did they have to have tiddly, dinky little wheels? I realised that they have small wheels so that they can be folded up to a small package. The wheel is the last undivisable item on a bike, and therefore is the limit. So then I wondered, what if you could fold the wheel? Impossible!…or perhaps not. So then i embarked on a multi year journey of trying to reinvent the wheel. If you check out the prototype journey gallery, you'll see the many trials and errors along the road. I've folded the bicycle wheel. (….) It's ridiculous. I'm ridiculous. I'm the inventor of Tuck Bike, the folding bike with a folding wheel. Come join in the fun!"

Alex Animashaun on tuckbike.com
The bike that can be turned into a wheeled luggage
Well, this is not exactly a bike. It looks and functions much like an electric scooter. It was developed in 2013 by a Hungarian non-profit group called Antro. "Moveo", as it was nicknamed, can be fold in half in seconds and rolled around like a wheeled case.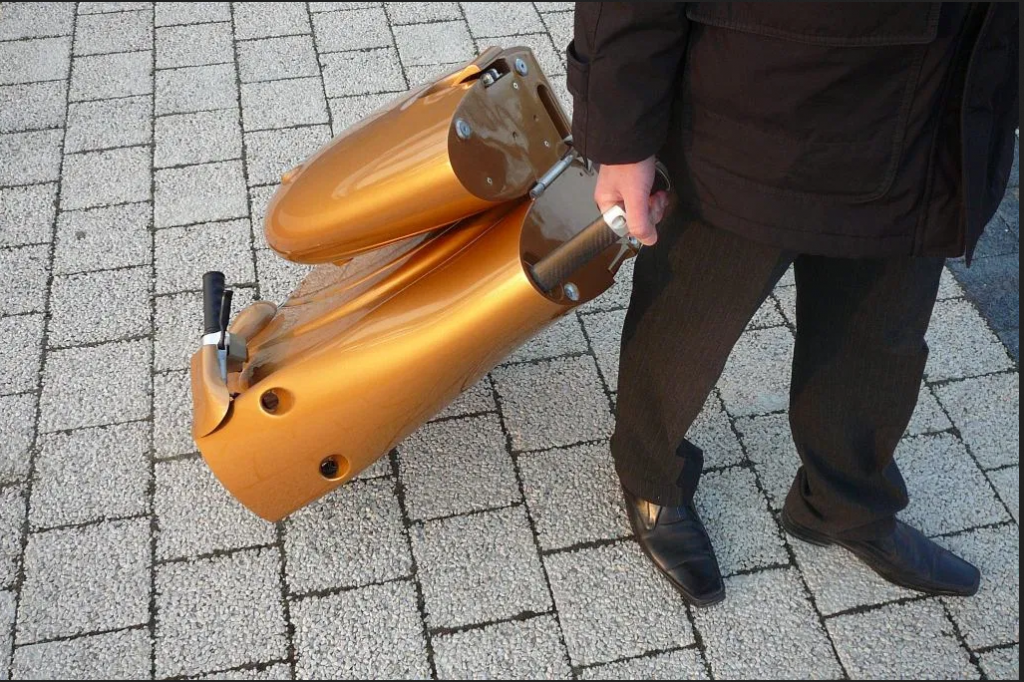 It looks really futuristic from afar. It weighs around 55 pounds and can go as fast as 28 mph. It has an autonomy of 22 miles and it looks quite cool. They say you're not going to get dirty from it when you carry it in folded design because it has a special closed design which helps you stay clean and happy. What do you think?