Sunday dinners are special. It's the end of the weekend and the whole family settles in a home again to prepare for a new week. On Sunday evenings all members of a family usually gather and there are plenty of talks and catching up. Good stories deserve great food on the table and then the warm picture of a loving home is complete.
In the gallery below are twenty great sunday dinner ideas for your end of week evening meal. They're delicious as they look in the photographies, budget-friendly and easy to make, so they can find their way to any family dining table.
We suggest going through all twenty ideas for a Sunday dinner, which will be certainly a feast for the eyes, then pick your favorite and follow the link to the recipe which is below every picture. Bon appetit!
1. Chicken Pot Pie with Bacon-and-Cheddar Biscuits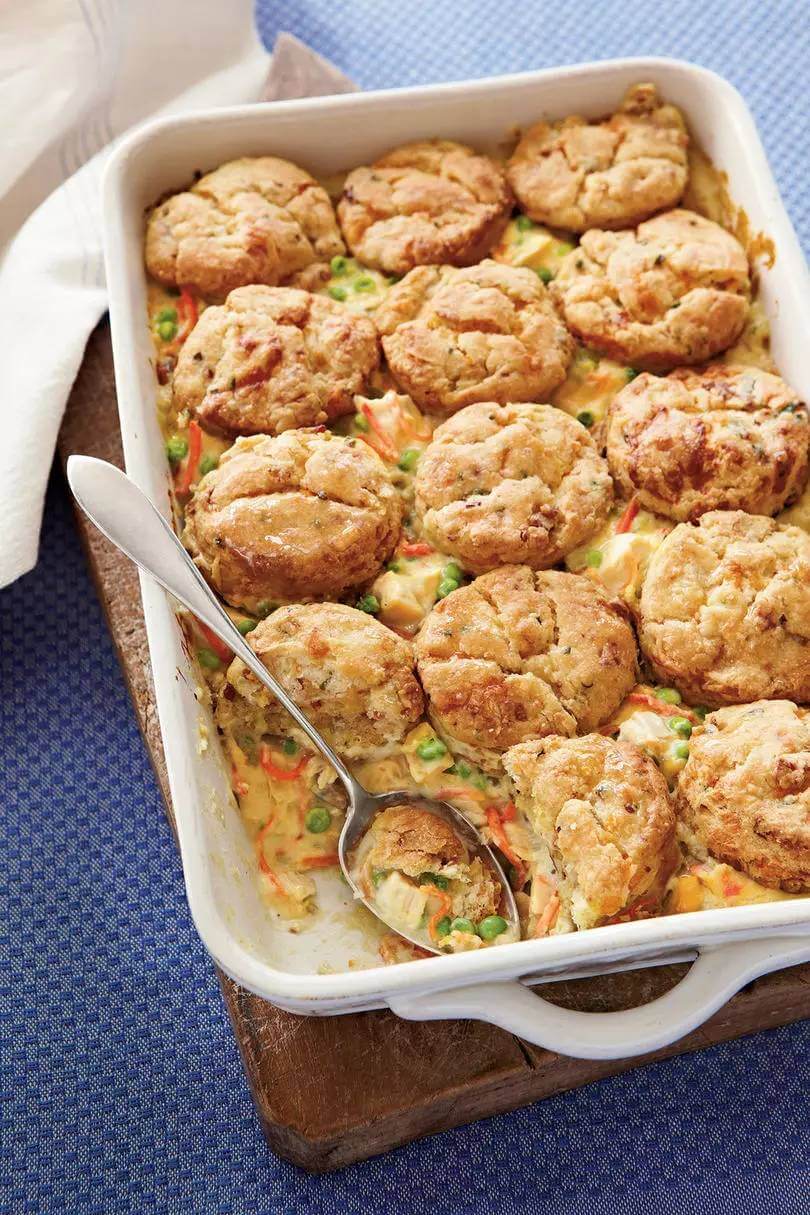 Recipe: Chicken Pot Pie with Bacon-and-Cheddar Biscuits
2. Chicken-Andouille Gumbo with Roasted Potatoes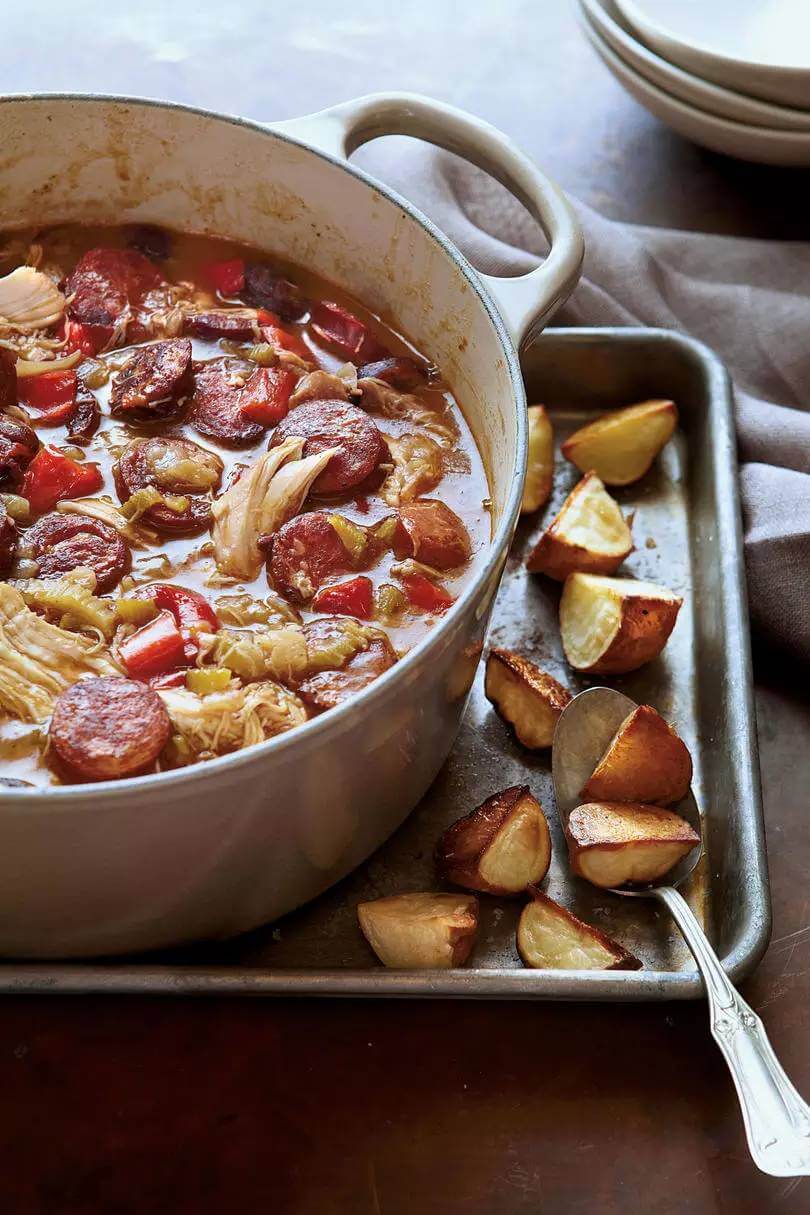 Recipe: Chicken-Andouille Gumbo with Roasted Potatoes
3. King Ranch Chicken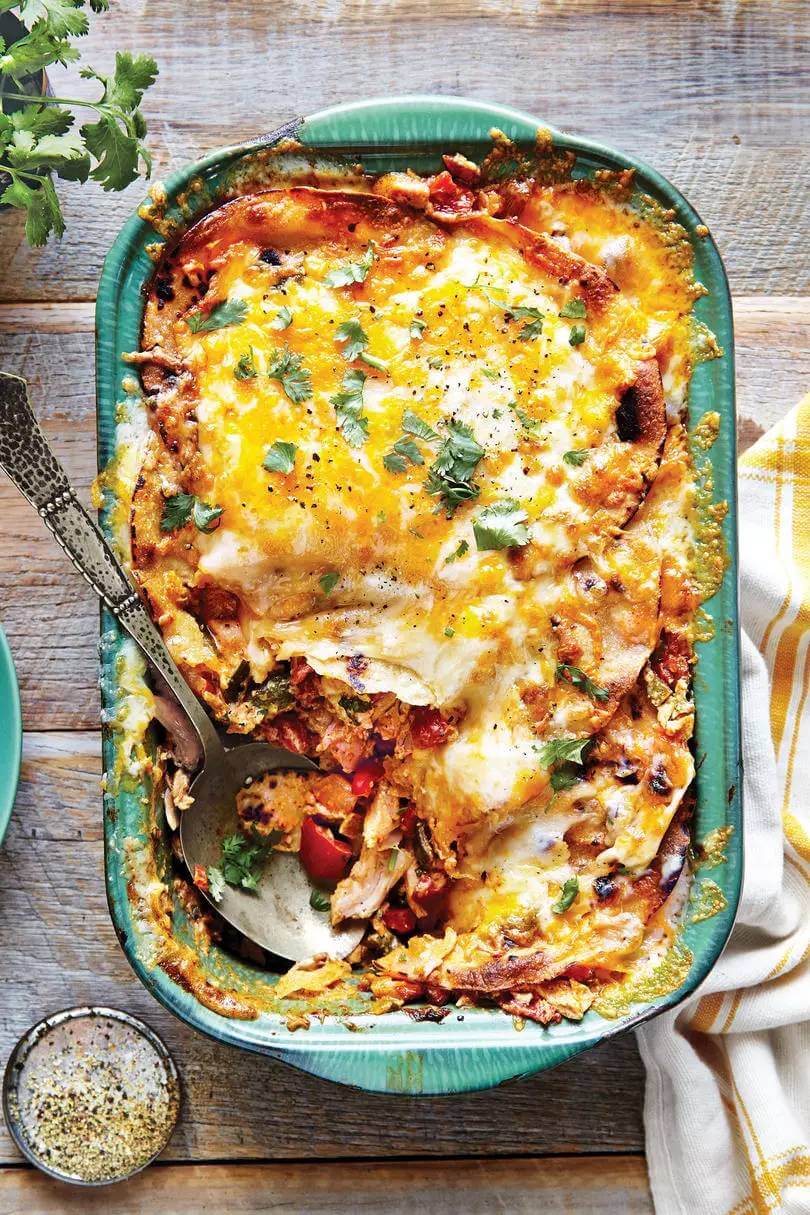 Recipe: King Ranch Chicken
4. Company Pot Roast with Creamy Mushroom Grits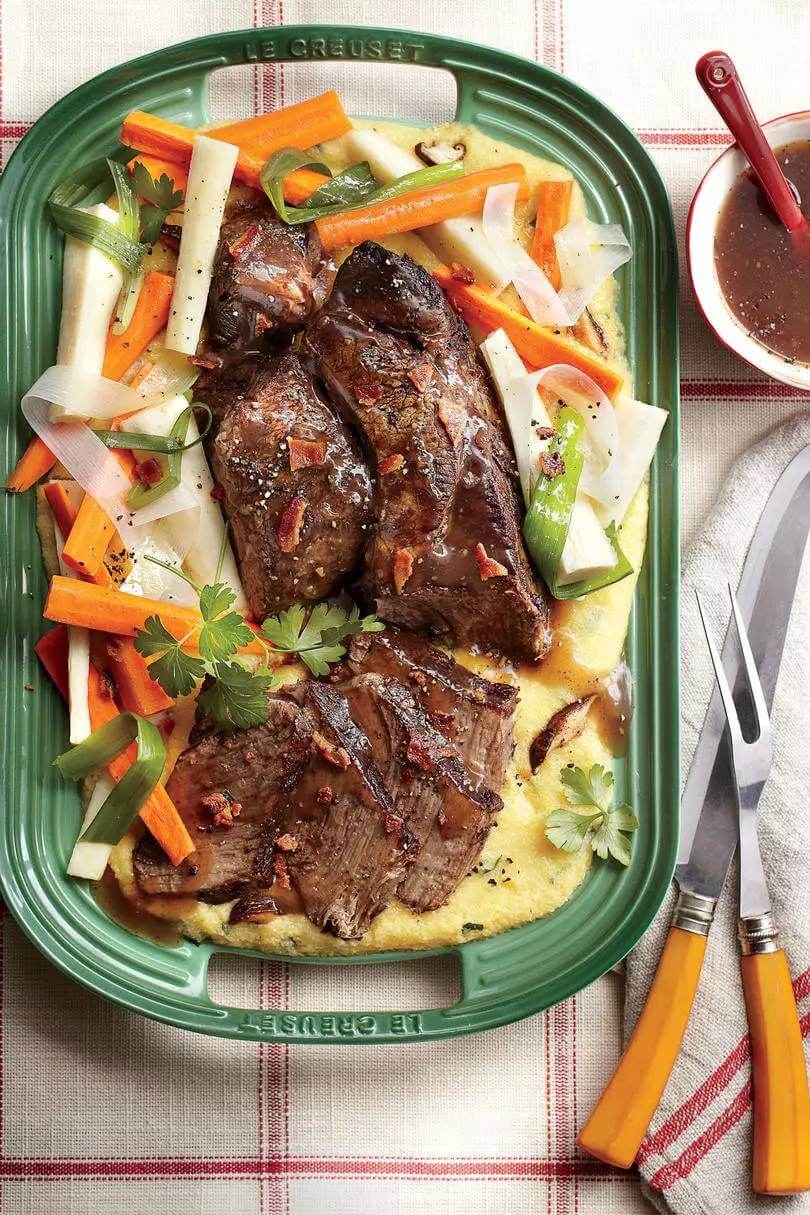 Recipe: Company Pot Roast 
5. Mama's Fried Chicken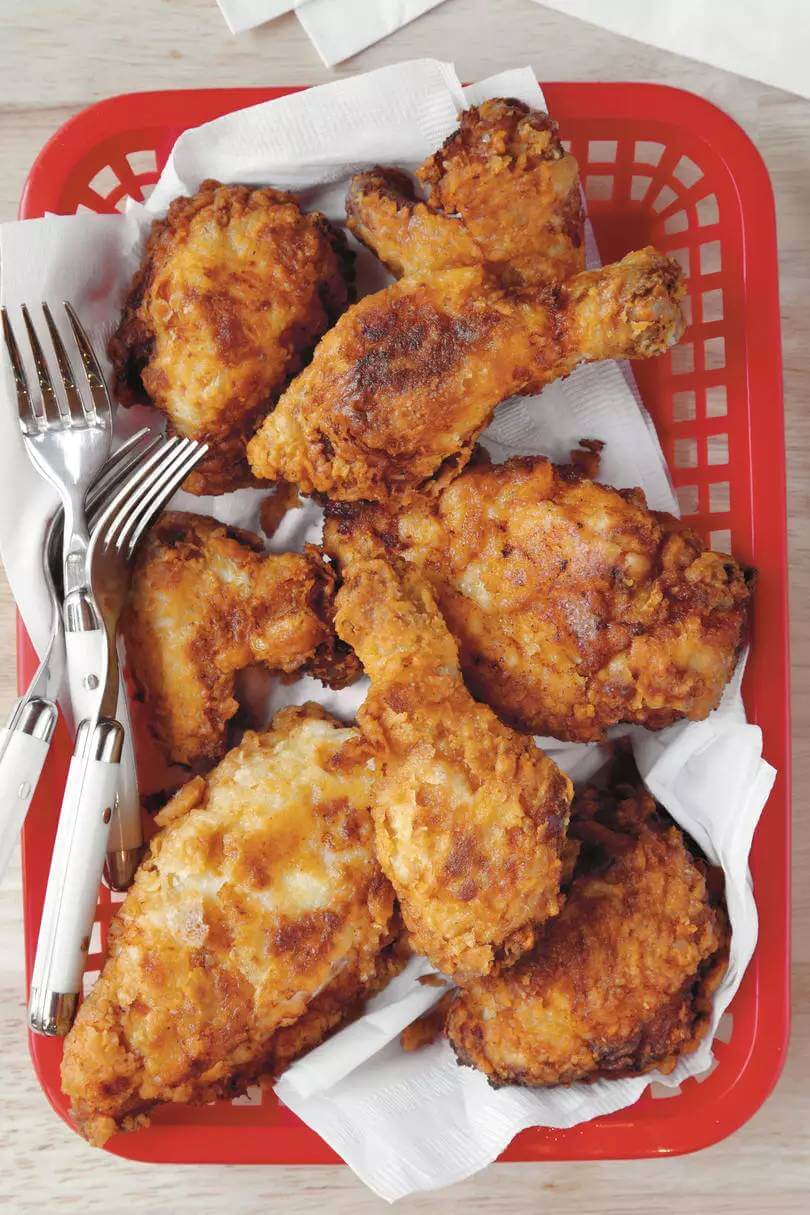 Recipe: Mama's Fried Chicken
6. Slow Cooker Sausage Minestrone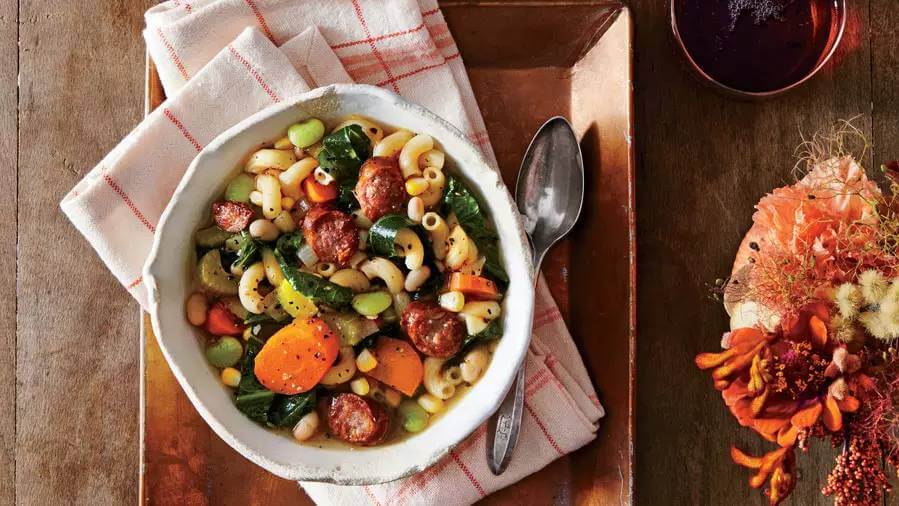 Recipe: Slow Cooker Sausage Minestrone
7. Pork Chops with Peas and Potatoes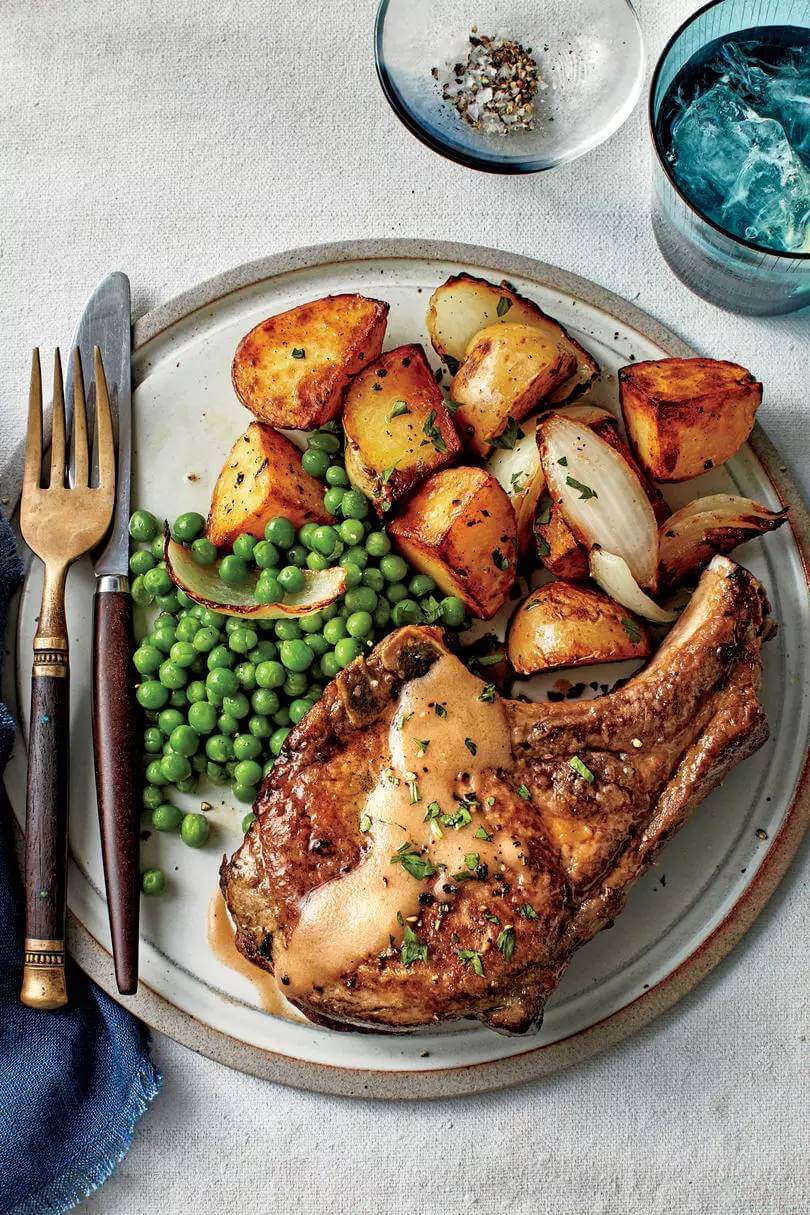 Recipe: Fried Pork Chops with Peas and Potatoes
8. Garlicky Roasted Spatchcock Chicken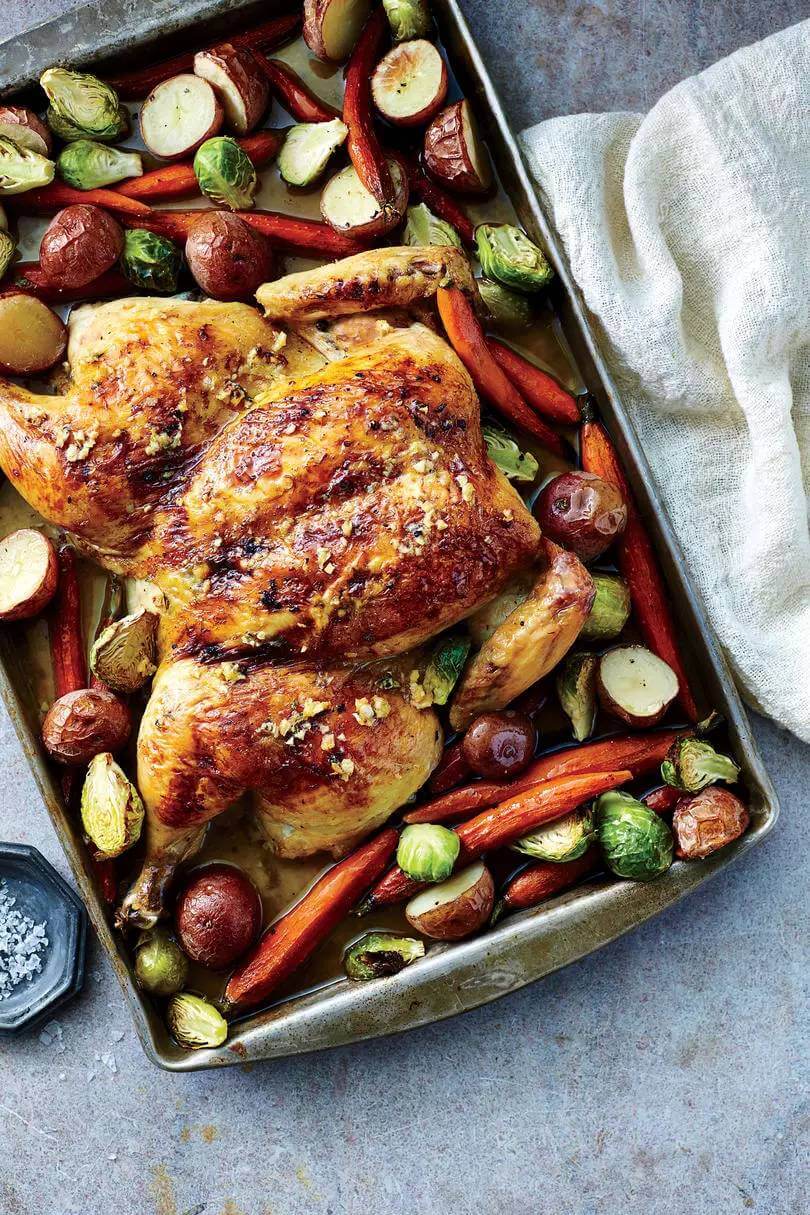 Recipe: Garlicky Roasted Spatchock Chicken
9. Creamy Kale and Pasta Bake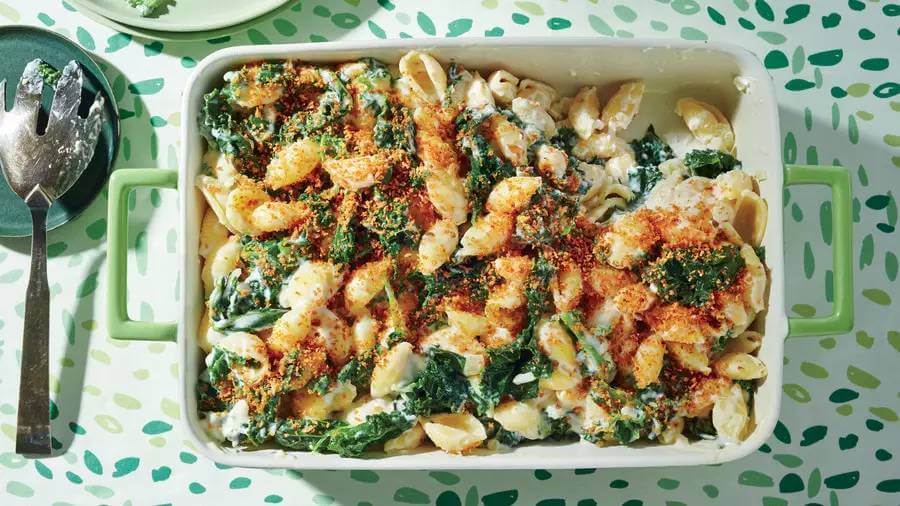 Recipe: Creamy Kale and Pasta Bake
10. Chicken and Cornbread Dumplings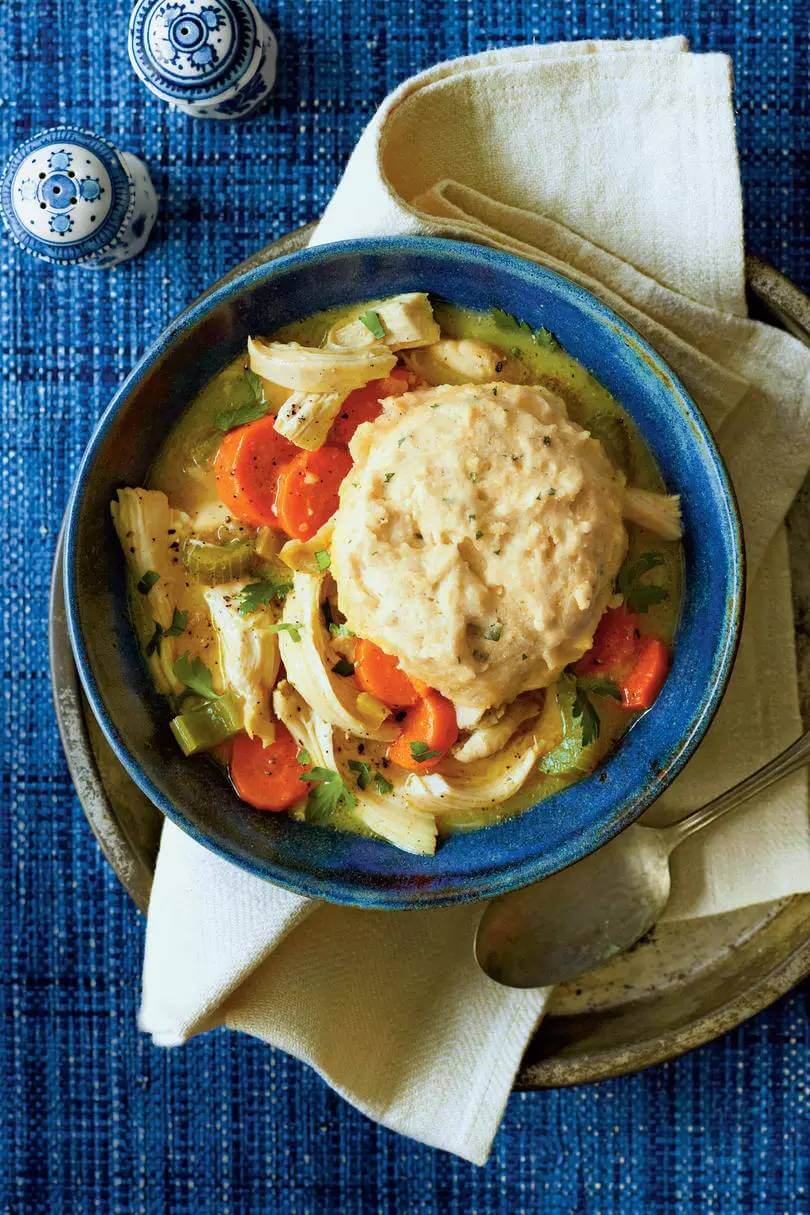 Recipe: Chicken and Cornbread Dumplings
11. Quick and Easy Spaghetti Bolognese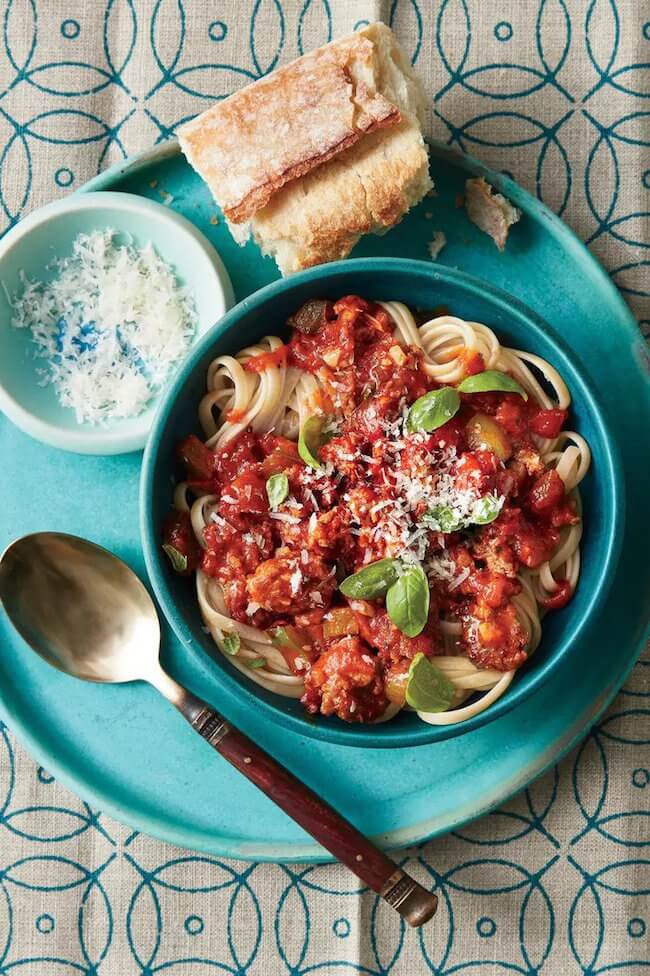 Recipe: Quick and Easy Spaghetti Bolognese
12. BBQ Rub Roasted Chickens with Potatoes and Carrots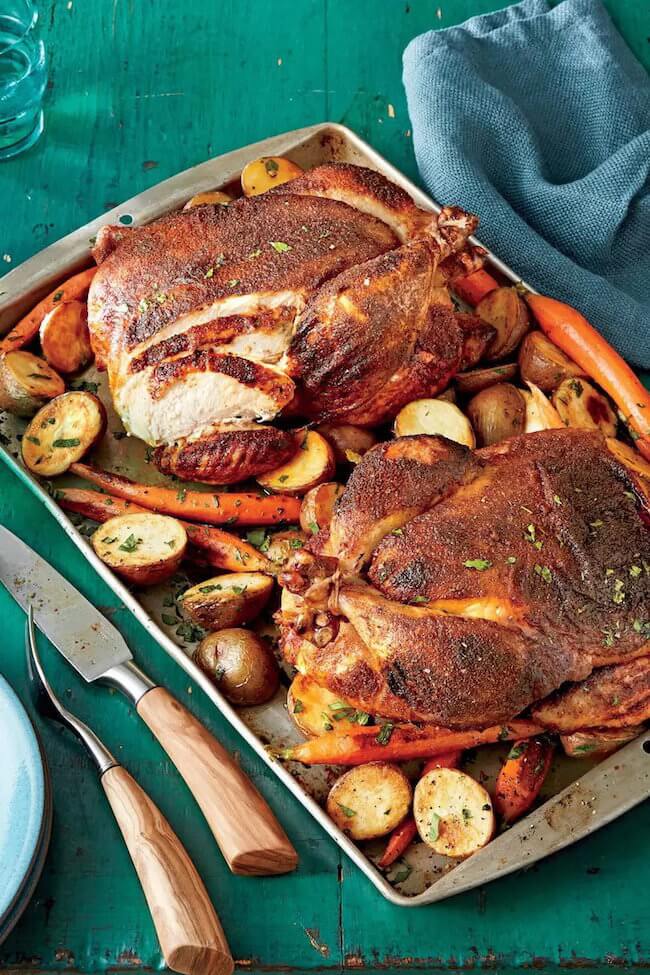 Recipe: BBQ Rub Roasted Chickens with Potatoes and Carrots
13. Ancho-Chile Flank Steak and Sweet Potato Tacos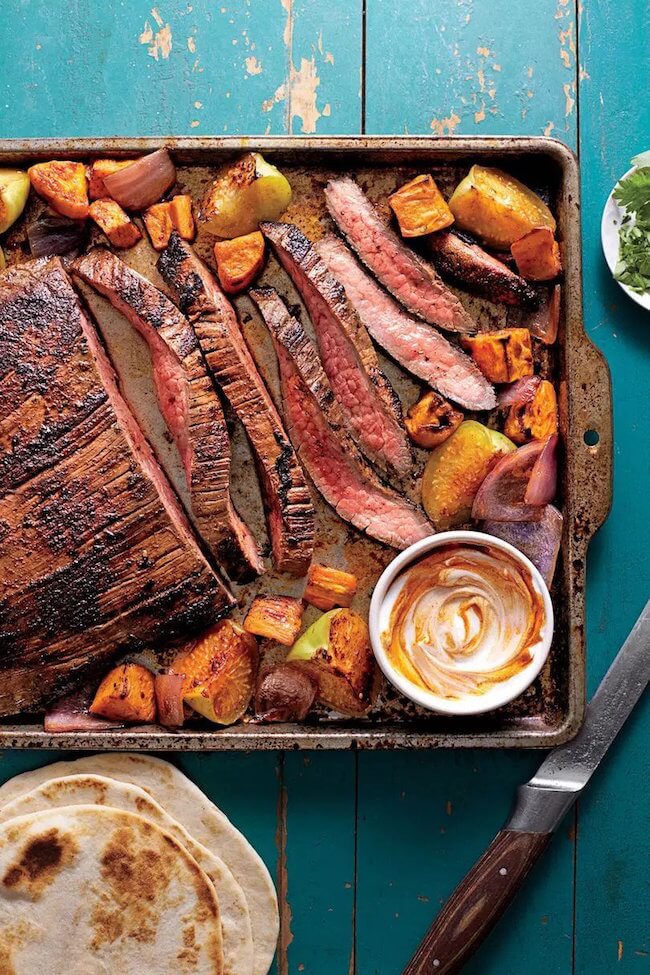 Recipe: Ancho-Chile Flank Steak and Sweet Potato Tacos
14. Hearty Beef and Freezer Veggie Soup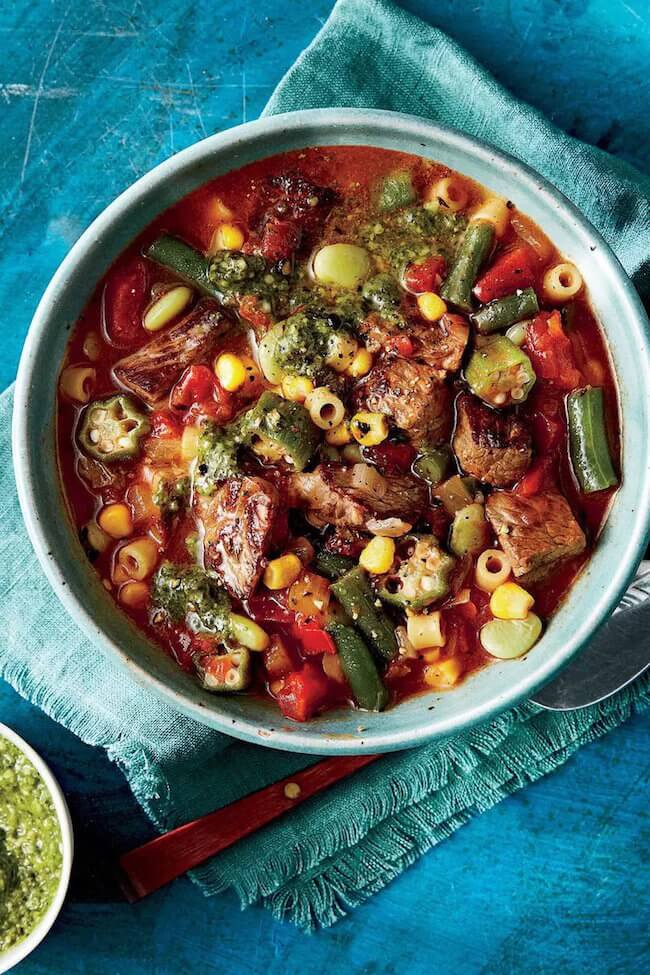 Recipe: Hearty Beef and Freezer Veggie Soup
15. Sheet Pan Shrimp and Vegetables with Rice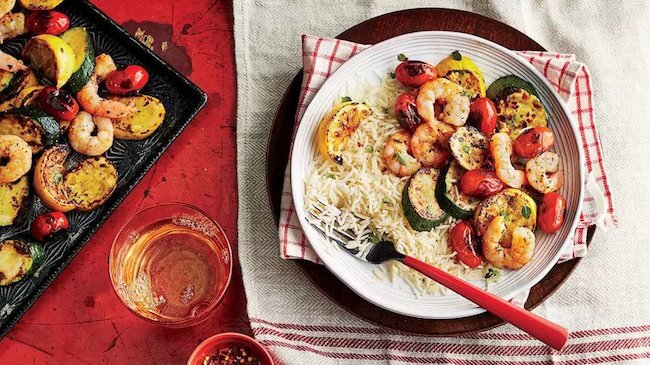 Recipe: Sheet Pan Shrimp and Vegetables with Rice 
16. Baked Ziti with Italian Sausage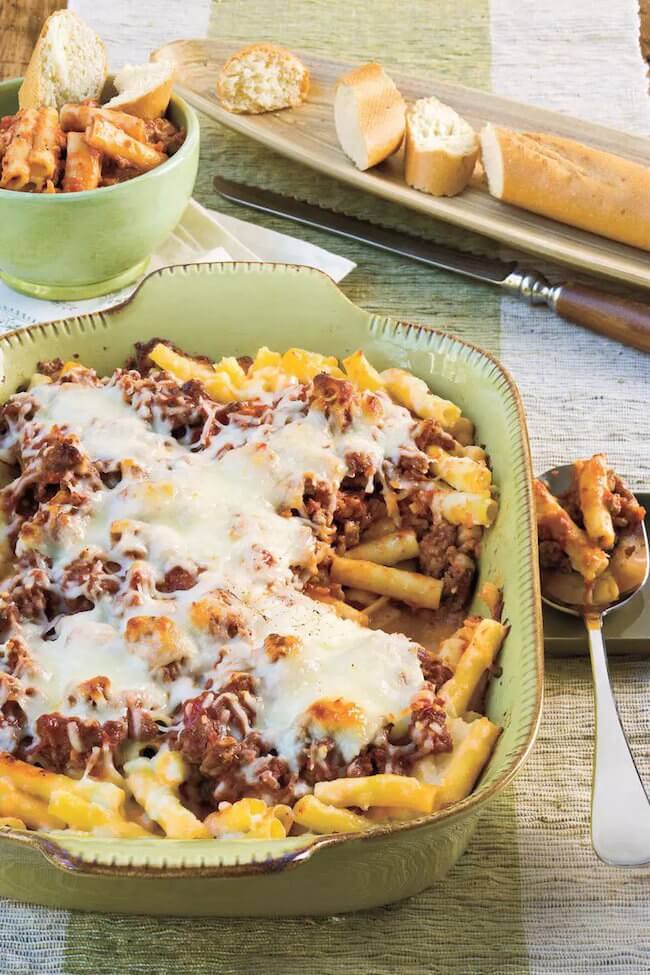 Recipe: Baked Ziti with Italian Sausage
17. Lemon Pork Chops with Quinoa Salad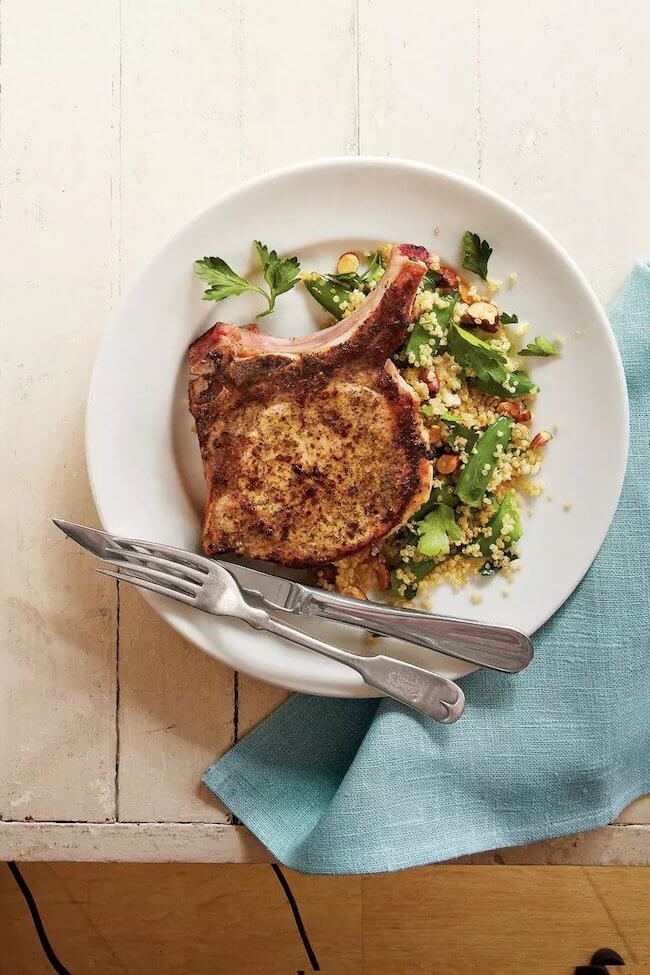 Recipe: Lemon Pork Chops with Quinoa Salad
18. Ham and Lima Bean Fried Rice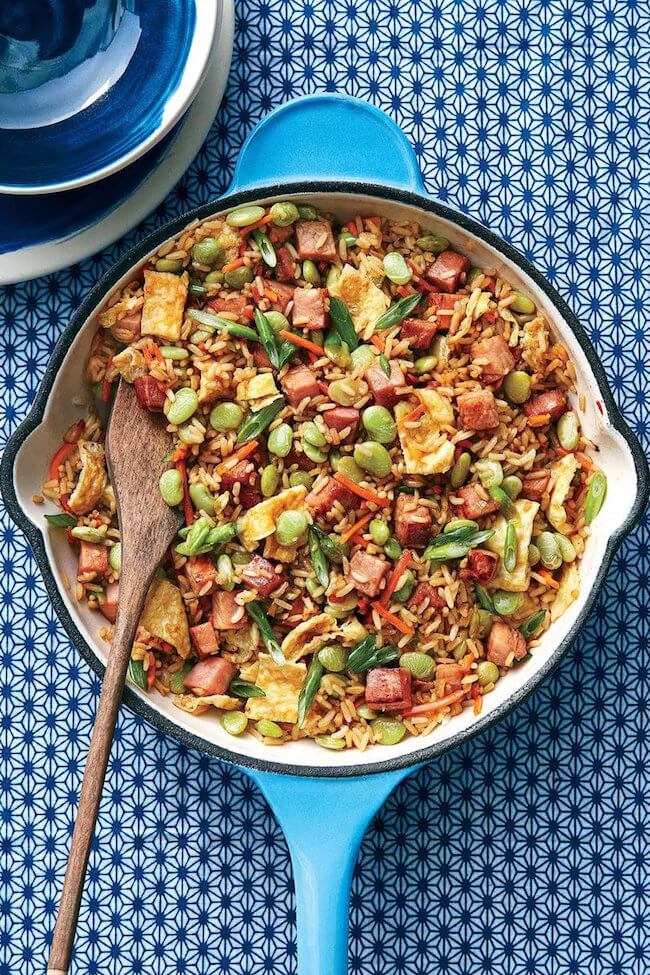 Recipe: Ham and Lima Bean Fried Rice
19. New Tuna Casserole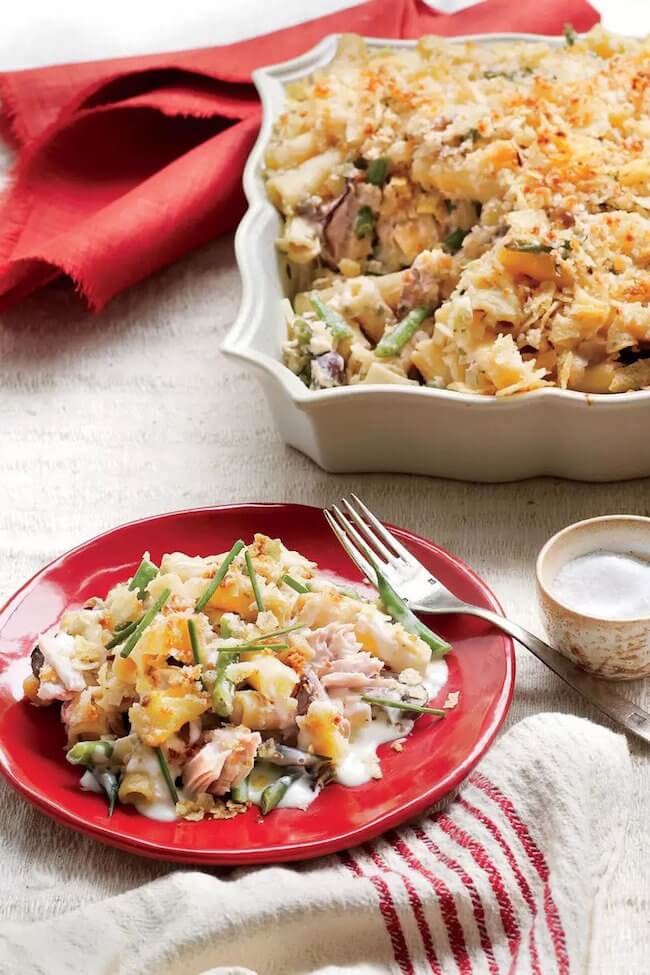 Recipe: New Tuna Casserole
20. Curried Shrimp with Peanuts

Recipe: Curried Shrimp with Peanuts
21. Sunday chicken super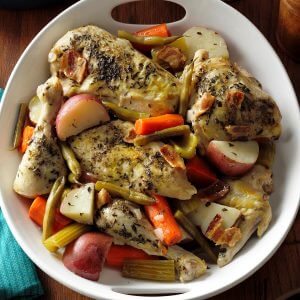 Recipe: Sunday chicken super recipe
22. Wine braised chicken with onion pearls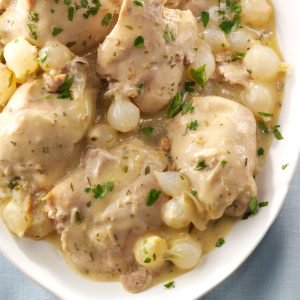 Recipe: Recipe for wine-braised chicken with onion pearls
23. Cheesy white lasagna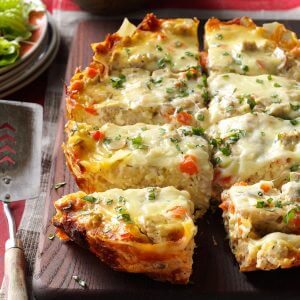 Recipe: Cheesy white lasagna recipe
24. Mushroom pork ragout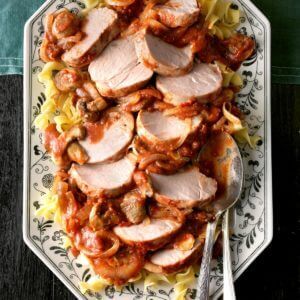 Recipe: Mushroom pork ragout recipe
25. Slow cooking enchiladas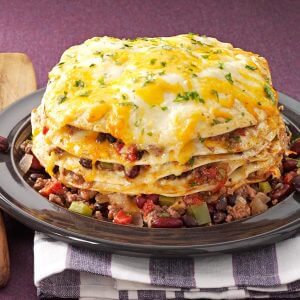 Recipe: slow cooker enchiladas recipe
If you loved these sunday dinner recipe ideas, you're gonna love these Yummy Chinese Food Recipes