Most of us just open a beer bottle or a soda bottle and throw away the cap without thinking about it too much. But what if you could learn how to make cool shit like some of these creative bottle cap crafts? Wouldn't that better? You might be thinking, but hey, I'm not that talented and creative, there's no way I can make stuff like in the pictures below.
Well, you be wrong. Because we provide you with links to easy and simple instructions on how to create each one of these cool used caps ideas so pretty much anyone can make them.
Ready to get started and get your ideas flowing? Start browsing below.
1. earrings made from bottle caps
Use old beer bottle caps to craft these cool looking picture frames. You don't really need instructions for this one.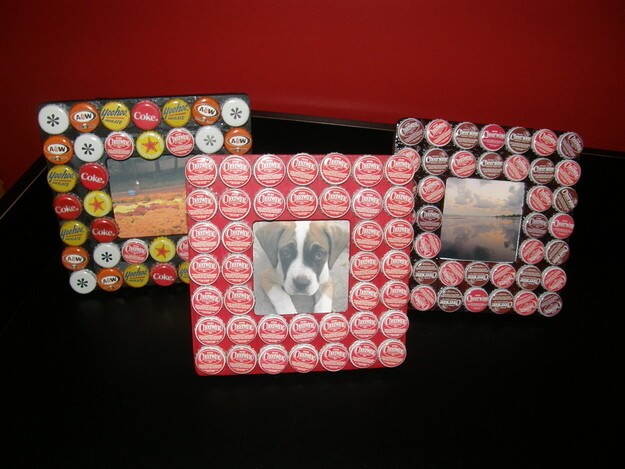 2. Checkers board and tools
Fancy a little game of checkers? Don't have a board? Easily create one with used caps. Instructions here
3. I love these mini picture frames. So creative.
my favorite bottle cap craft project. Mini pictures inside the caps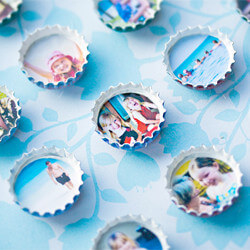 4. Mini candles to set the right mood
Use your old bottle caps to create mini candles for when the atmosphere is calling. Here's how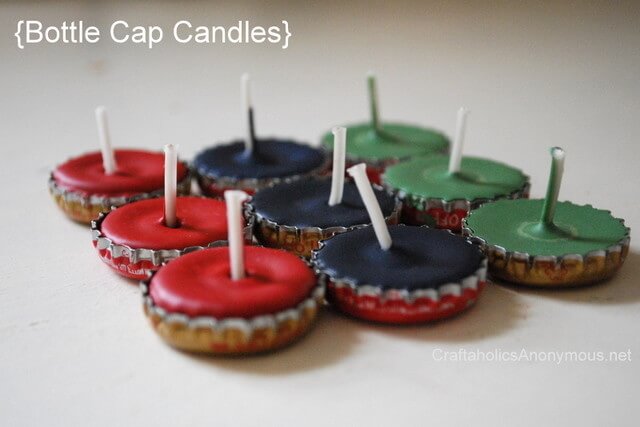 5. Create a cool picture frame
Using old or just used bottle caps, you can make cool earrings that your friends will love. See how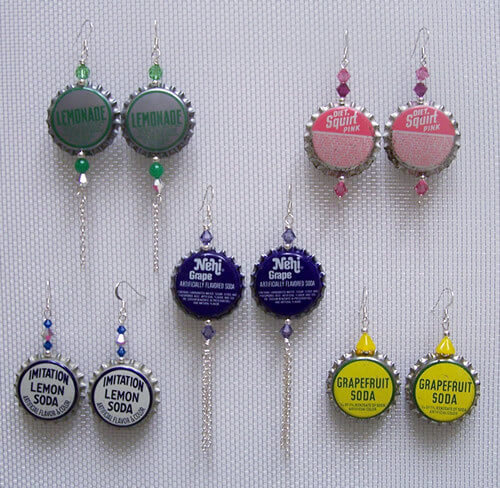 6. Pin cushion ring
This is for the designers out there. Make a very needed pin cushion to keep your pins while creating. Here's how.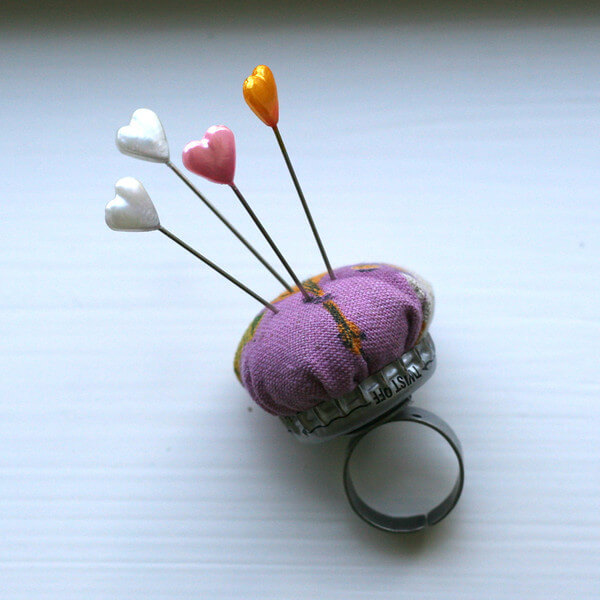 7. Awesome looking keychain
I just love this key chain, the design is very unique. Easy to make honestly.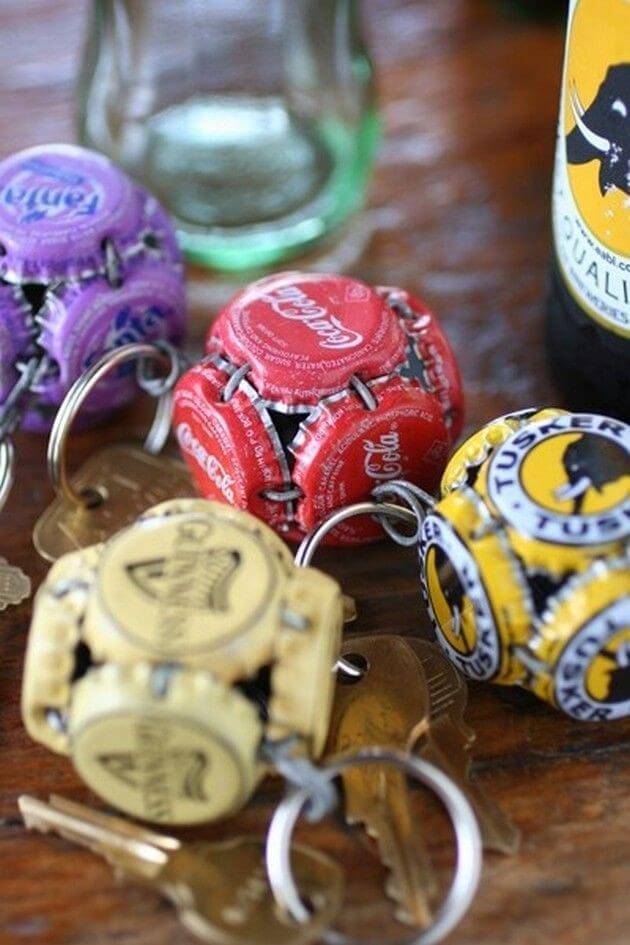 8. Table top from bottle caps
Decorate your table top with some color and used caps from your bottles. Instructions here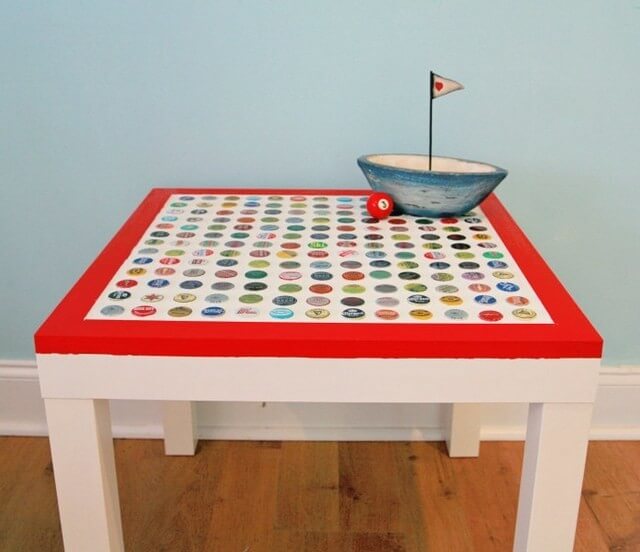 9. Wing chime for your garden
Remember these wind bells that make those really relaxing sounds on your porch or garden? Make your own with these instructions.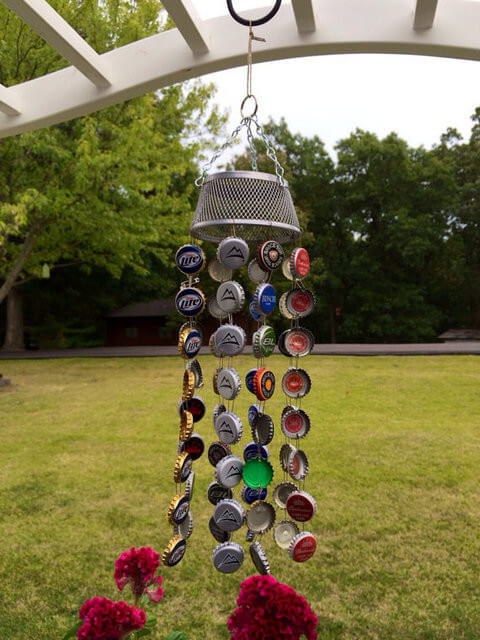 10. Fridge magnets
Everyone needs these, they always get lost or just stop working. Check it out.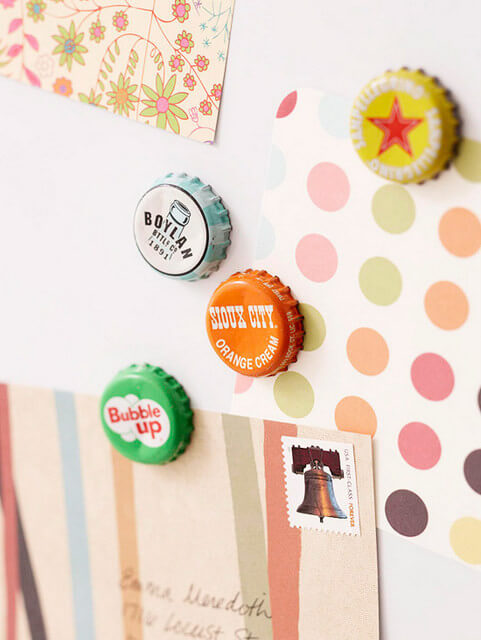 11. Drink coasters.
Honestly, the first thing that comes to mind when thinking about what to do with bottle caps, is creating a simple and nice looking coaster. Check out the instructions here.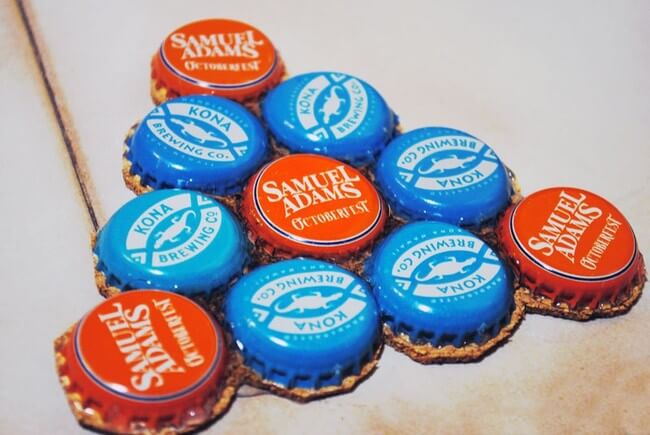 12. Mirror frame
Creating a mirror frame is a great use for those drink caps you just throw away anyway. learn how to make one yourself.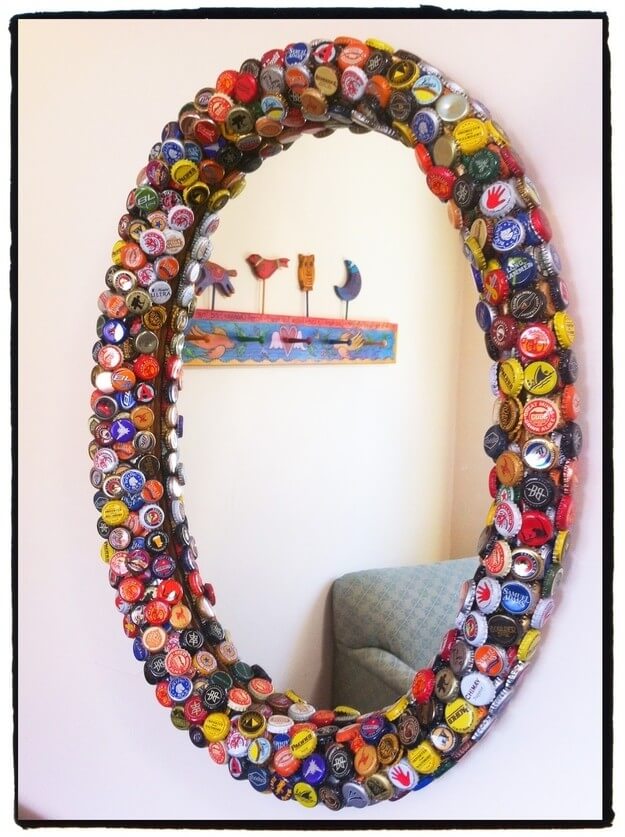 13. DIY rings
These are more of a statement then just useful, but they are sure cute. See how to make it here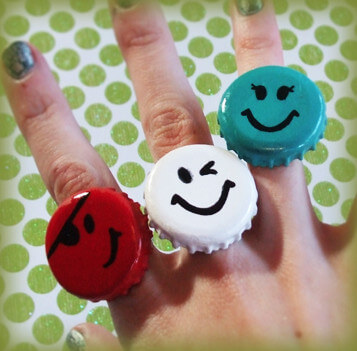 14. Garden decorations
Decorate your gardens by creating windmills or other geeky accessories. Here's how.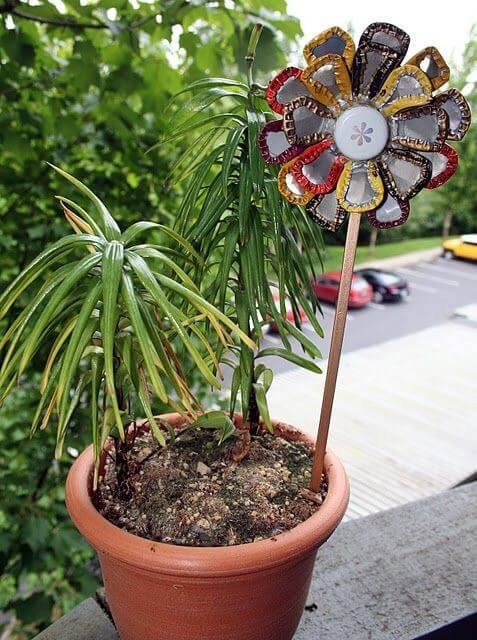 15. Cool clock
Tell the time by making this very easy clock from your old bottle caps crafts. Here's how.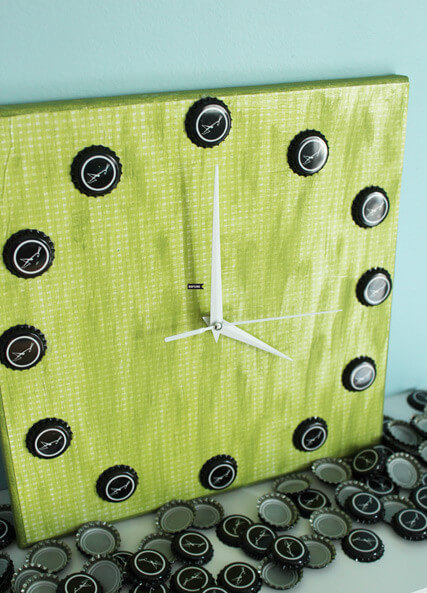 16. Fishing lures
Create your own fishing lures if you're the kind of person who spends a lot of time on the pier.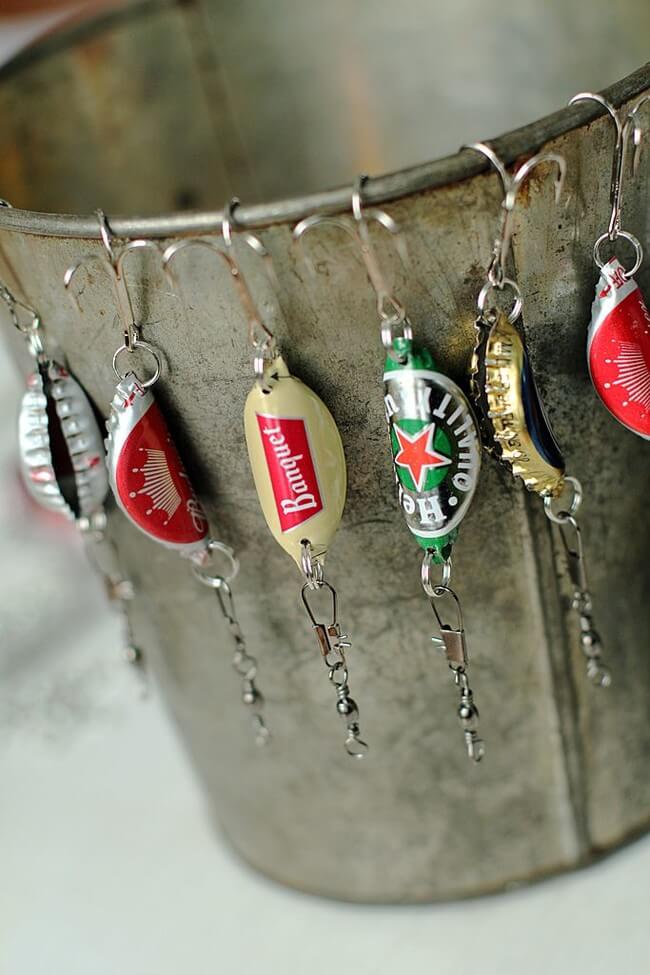 17. Necklesse
It's so simple to make the necklaces you see in the photo below. Just follow these instructions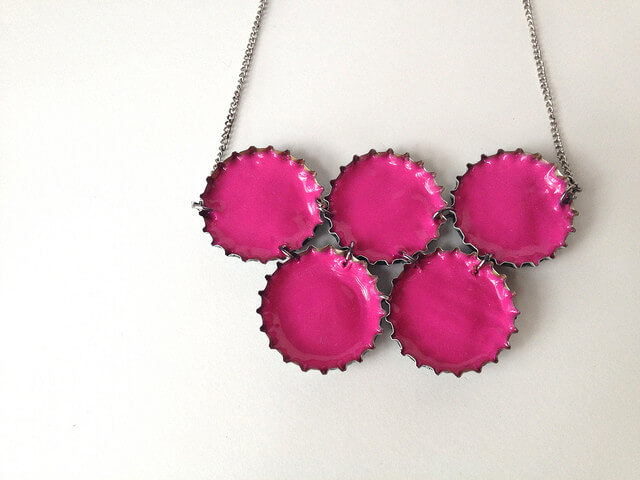 18. Wall art
Create a map of the world, or just your continent or country. Easy and fun.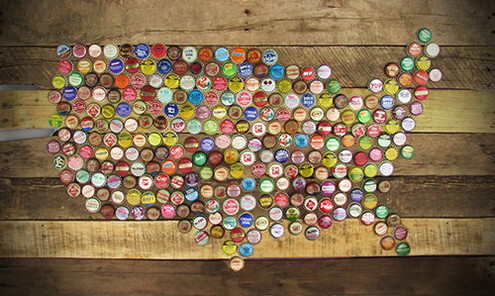 19. Cool wreath
Your college friends or even your dad will appreciate this wreath. make it now.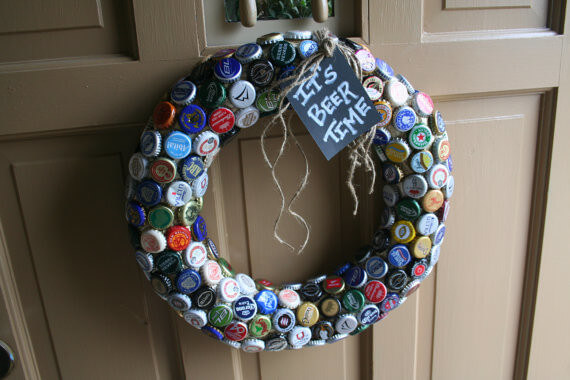 20. Matching friends necklace
Remember when we showed you this cool best friends necklace? Well, now you can make your own. follow this.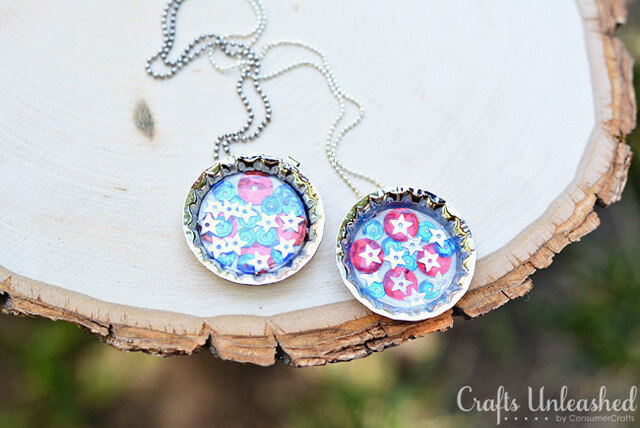 Any of these cool crafts using bottle caps got you in the mood to create? Start now before the mood passes over.