Japanese artist Yayoi Kusama recently showcased interesting installation at the NGV triennial in Melbourne. The installation is called Flower Obsession and it's perfectly clear why at the first glance of the photos that you're about to see in the gallery.
Kusama initial idea for this artistic project comes from the period when she was very young, from her childhood. She experienced something at that age what was so ingenious that it stayed in a special place in her memory to these days. Her child's eyes gazed one day at the floral pattern of the kitchen table long enough to cause some kind of the hallucinations. When she looked away from the pattern, what she saw on the walls and everywhere around her is presented with this installation – a real invasion of red flowers all over the place.
The Flower Obsession installation by Yayoi Kusama is interactive and it starts as a relatively normal, plainly-furnished room. Then visitors are invited to paint this existential reality for all to see, applying a seemingly-infinite pattern, one flower at a time. Flower after flower, visitors covered the space as Kusama saw it that day, covering couches, toilets, windows, ceilings, and columns with an inescapable, red repetition.
Yayoi Kusama's artistic installation Flower Obsession displayed at the NGV triennial in Melbourne.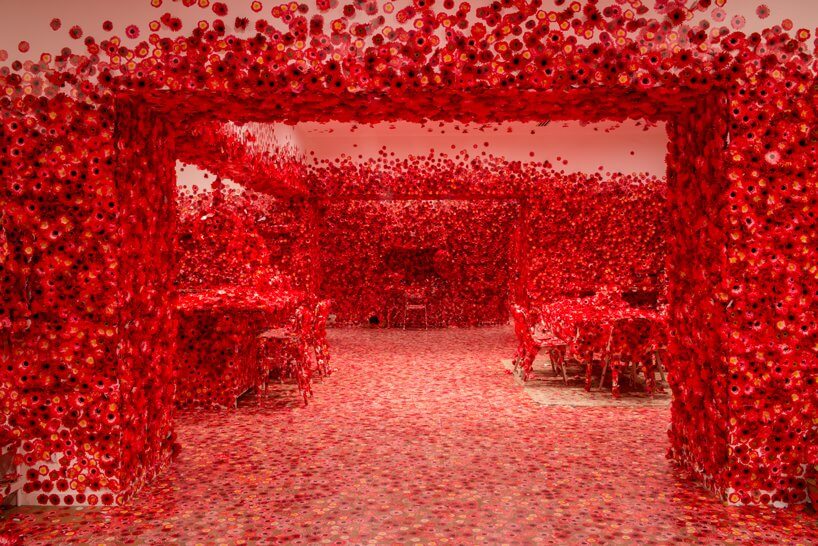 The artist presented to the visitors particular memory from her childhood when staring at the floral pattern of the kitchen table caused visual hallucinations.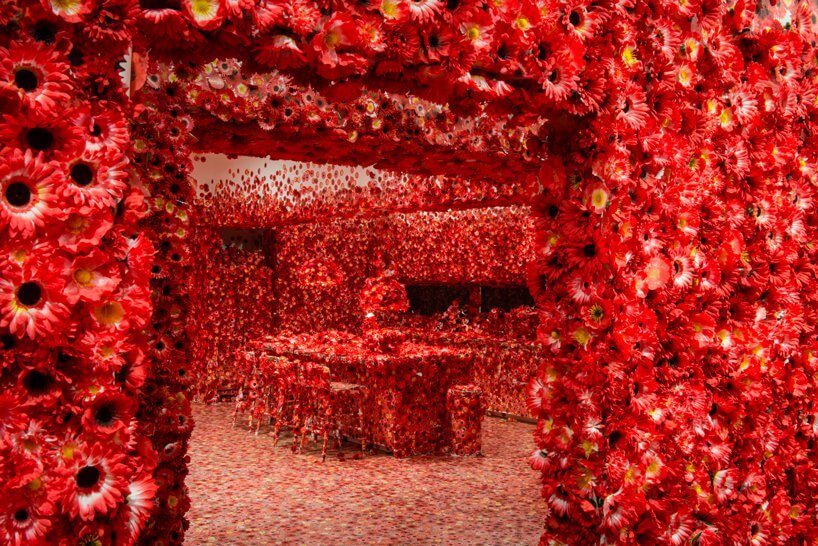 "I looked up to see that the ceiling, the windows, and the columns seemed to be plastered with the same red floral pattern."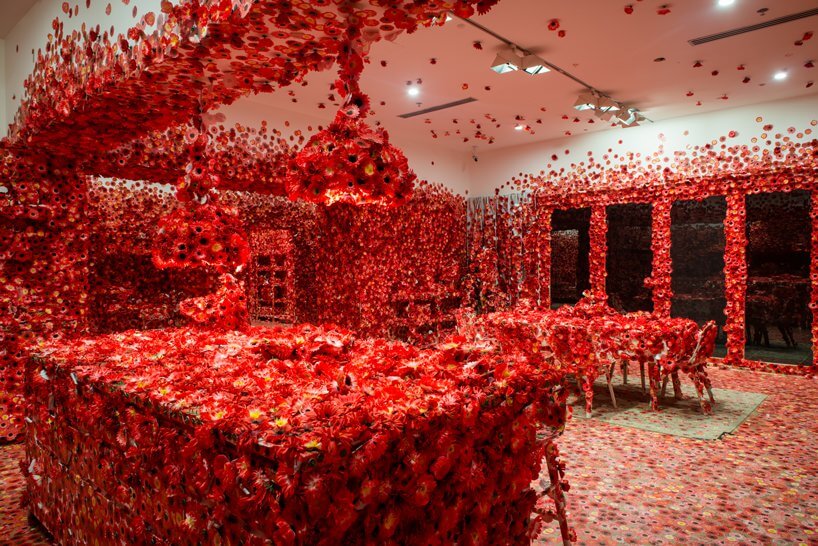 "I saw the entire room, my entire body, and the entire universe covered with red flowers, and in that instant, my soul was obliterated…"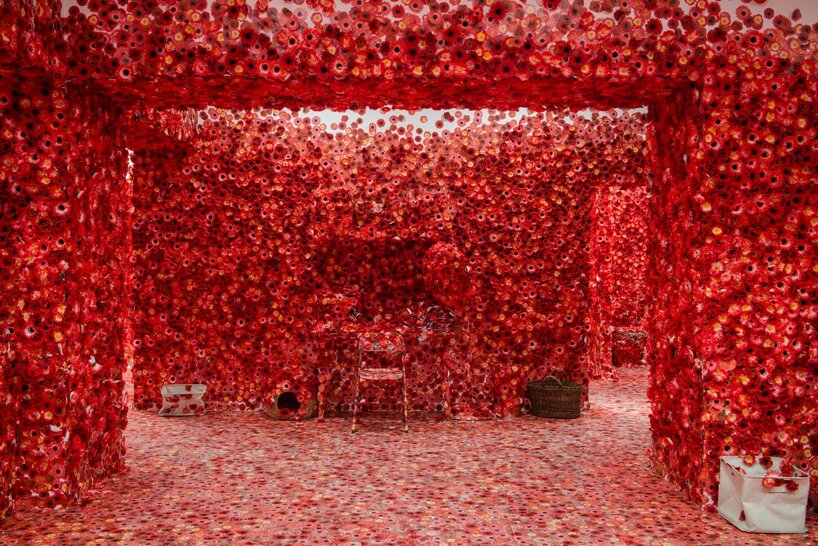 "…This was not an illusion but reality itself."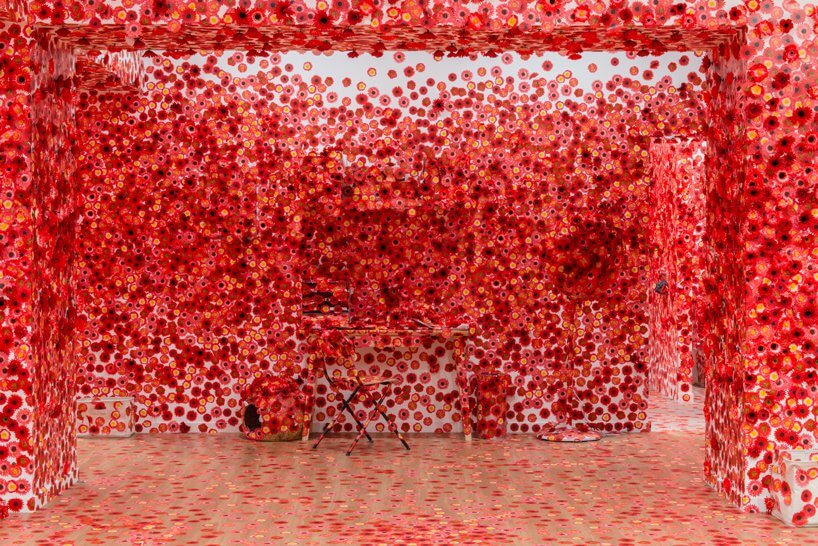 [the_ad id="71924″]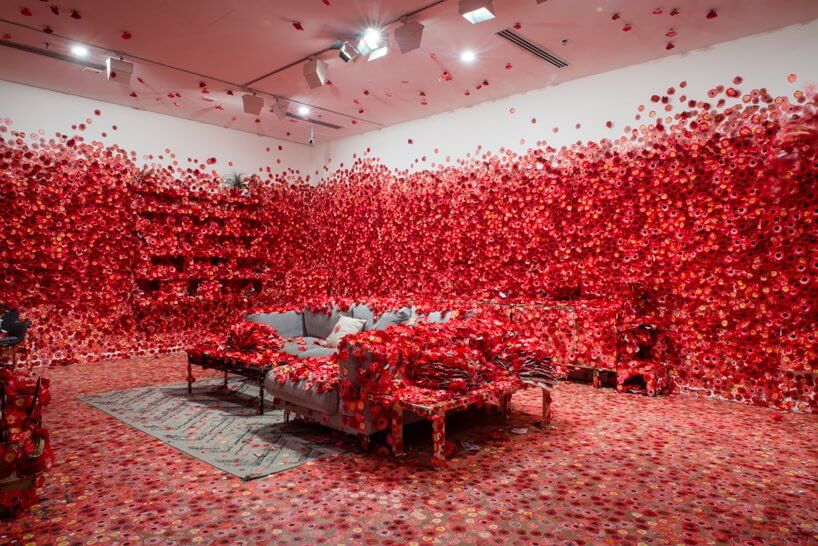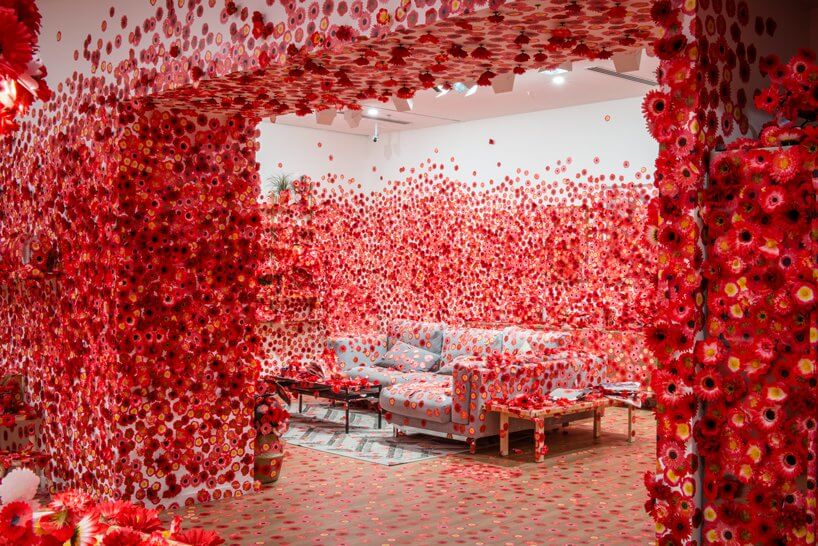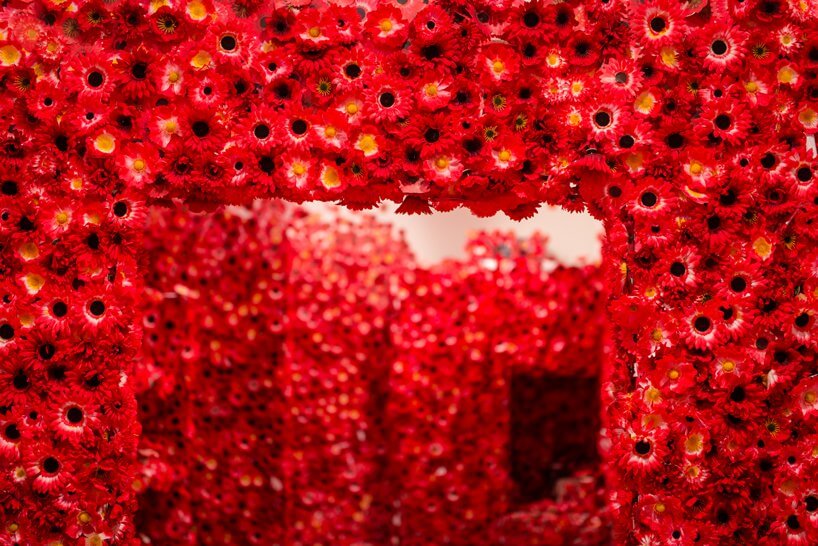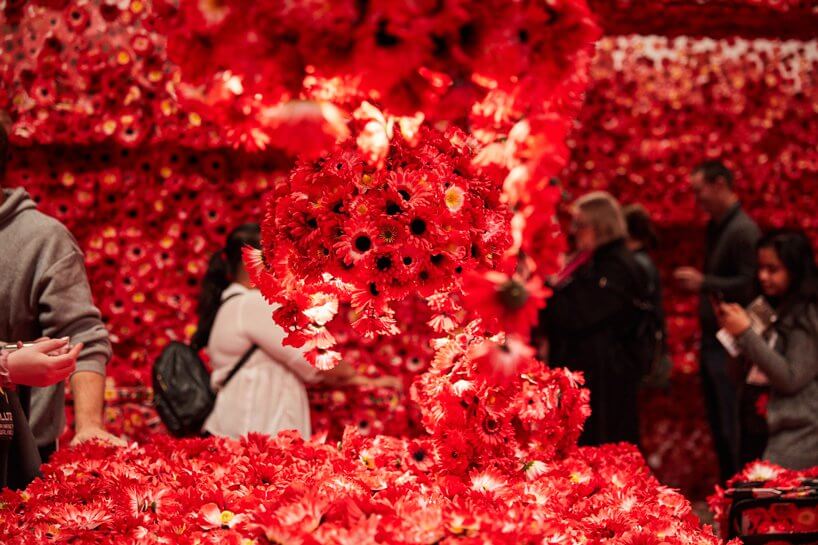 [the_ad id="83004″]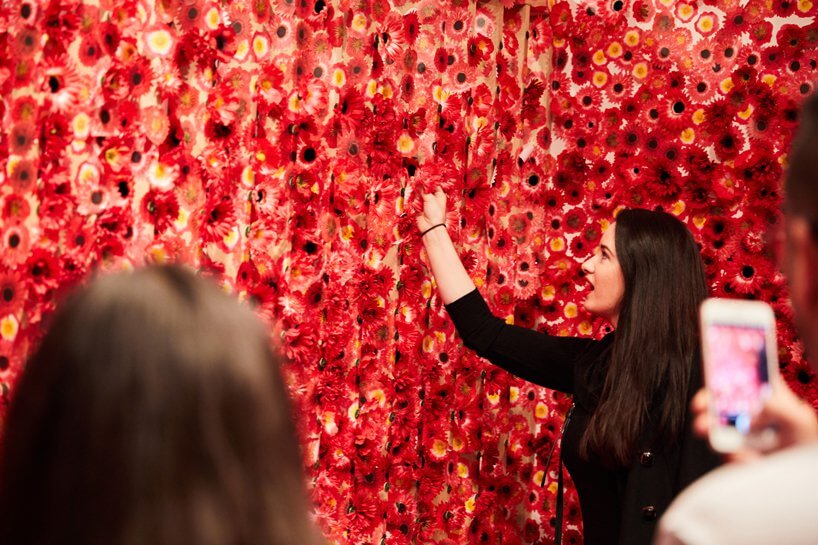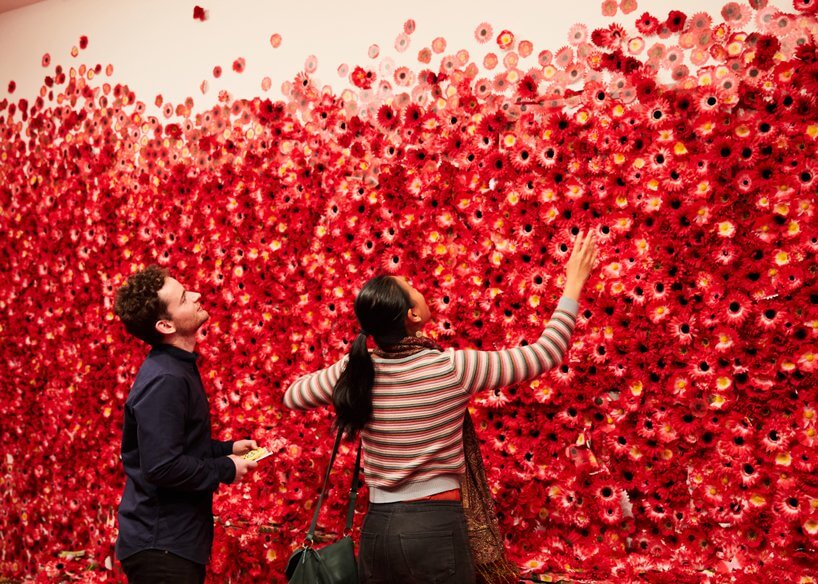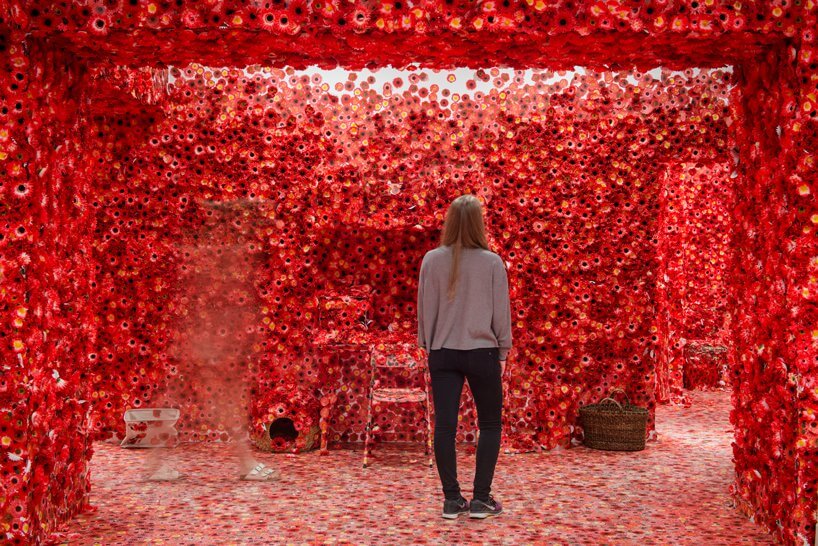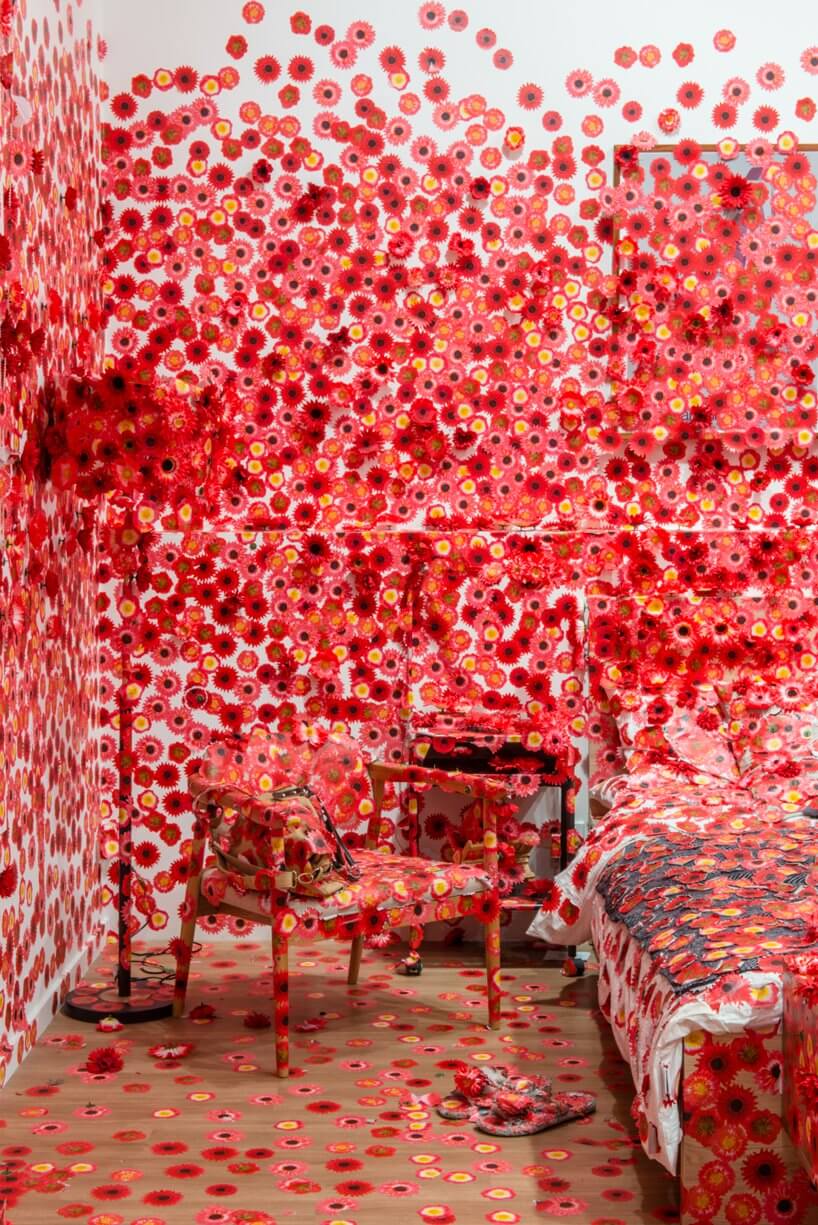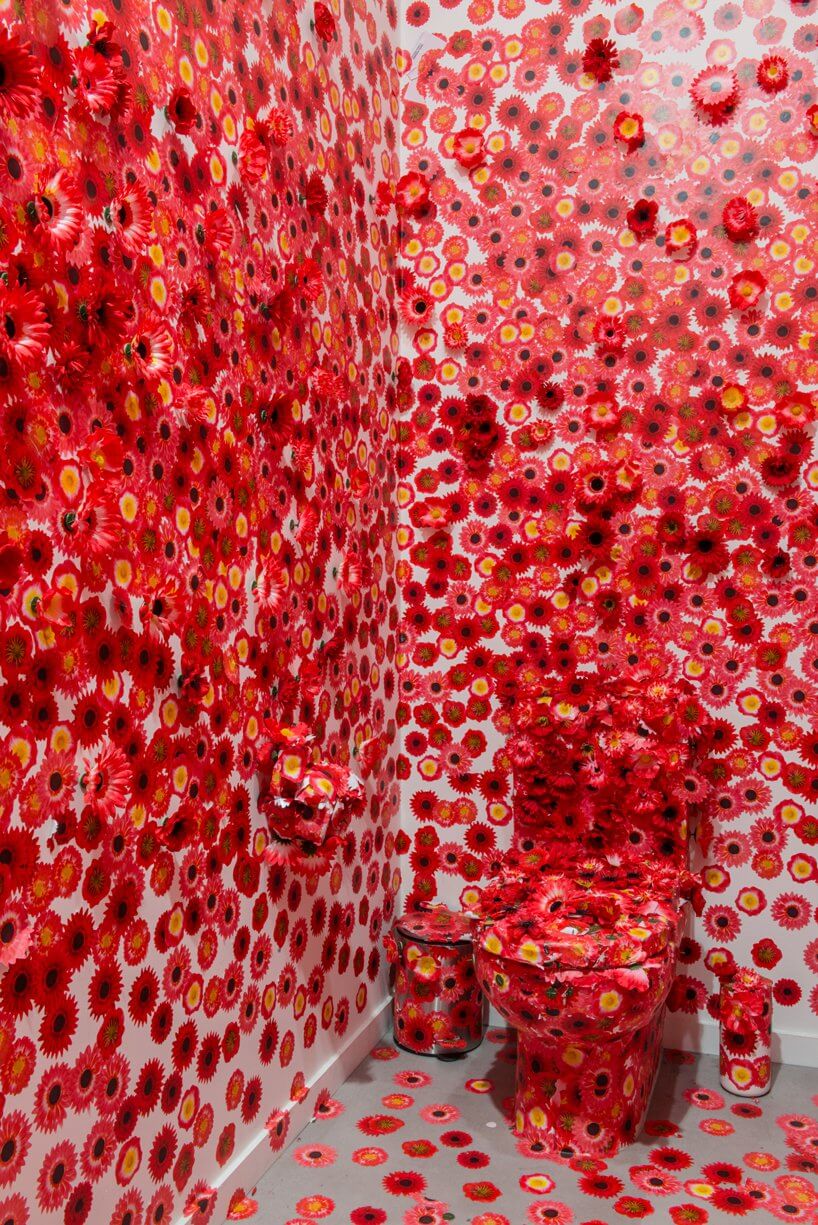 [the_ad id="107493″]
photos by Eugene Hyland
Via: designboom