We have showed you so many artists that creates the most awesome things. like the extremely creative sculptures of Haroshi  and many others. so when we say this guy named Clive Cooper does amazing things with a watermelon – you know its gotta be crazy. We couldn't find any information about him sadly other then he is based in Vancouver, but it's clear his going places, but we did manage to get our hands on some pictures of his work, so without any further ado , we give you the awesome watermelon carvings :
Perfect crocodile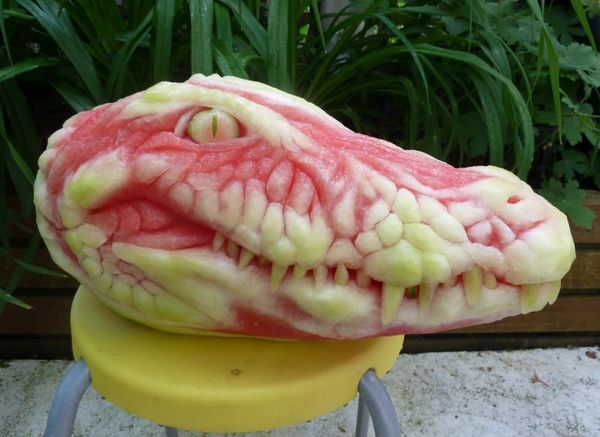 This is from the 12 monkeys movie right ?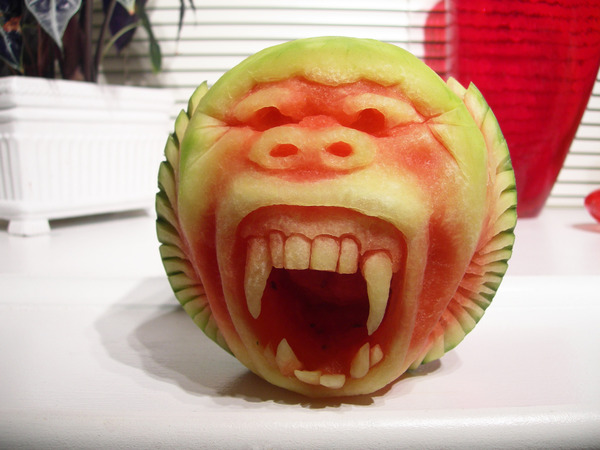 Yoda 🙂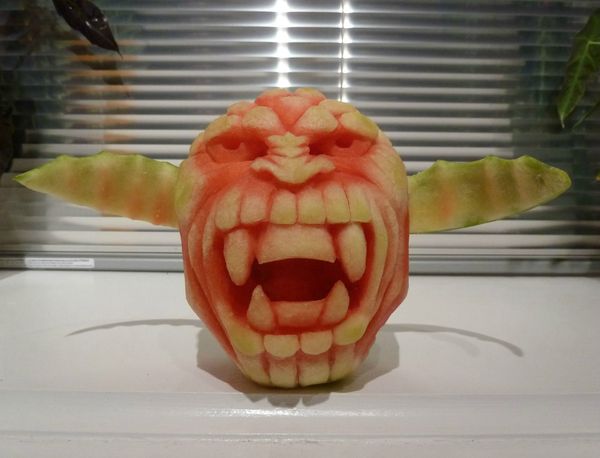 Wow – insane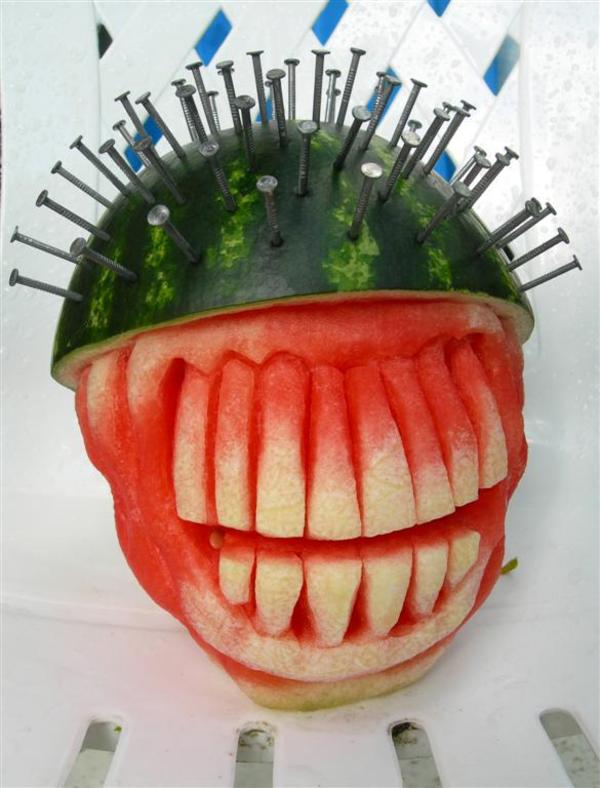 Hitler bear ?! WTF?!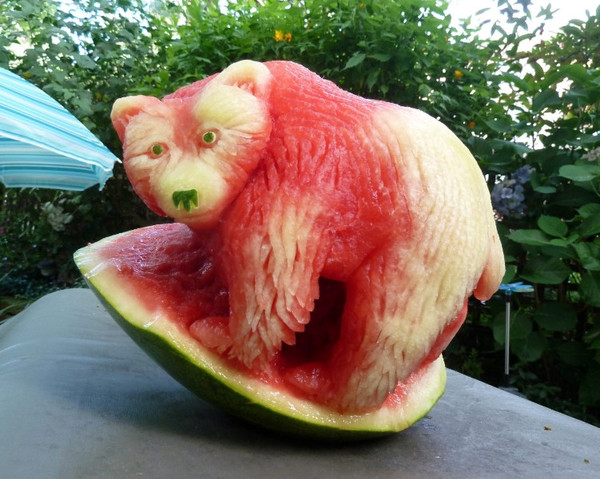 Notice how he uses the different shades of the watermelon for the piece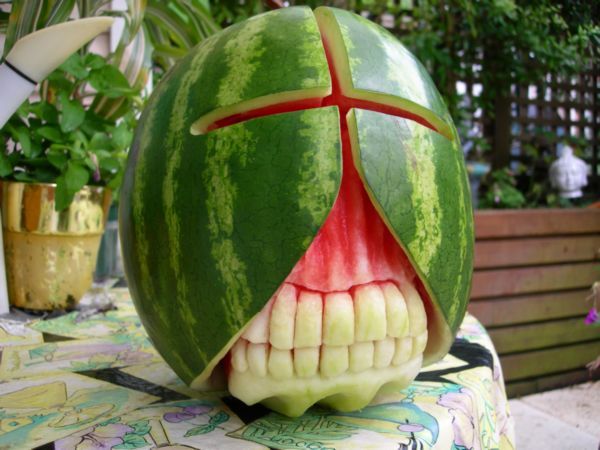 Absolutely brilliant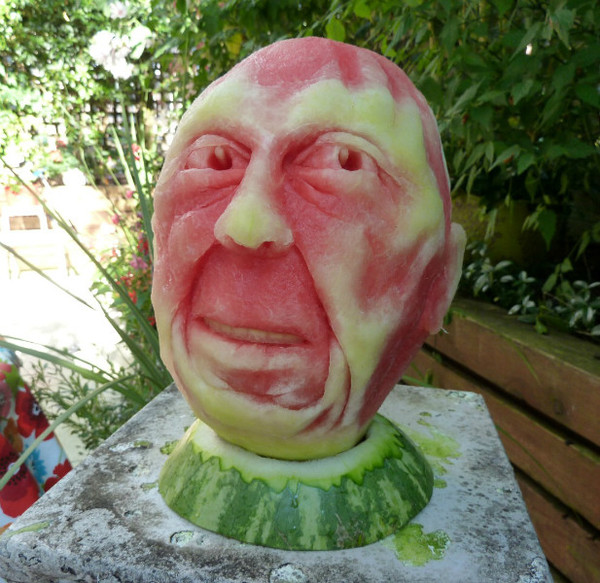 Hope you like it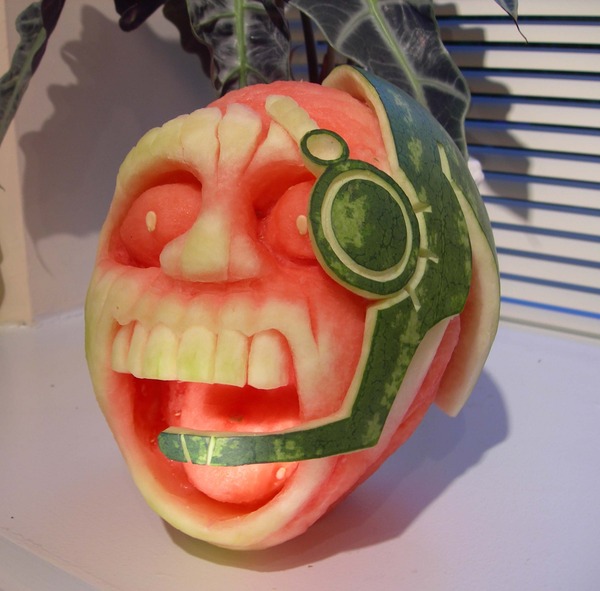 Dont forget to Share So others can enjoy his work
Source: Imgur