This is Haroshi. He is a self made artist who loves to create amazing sculptures and skate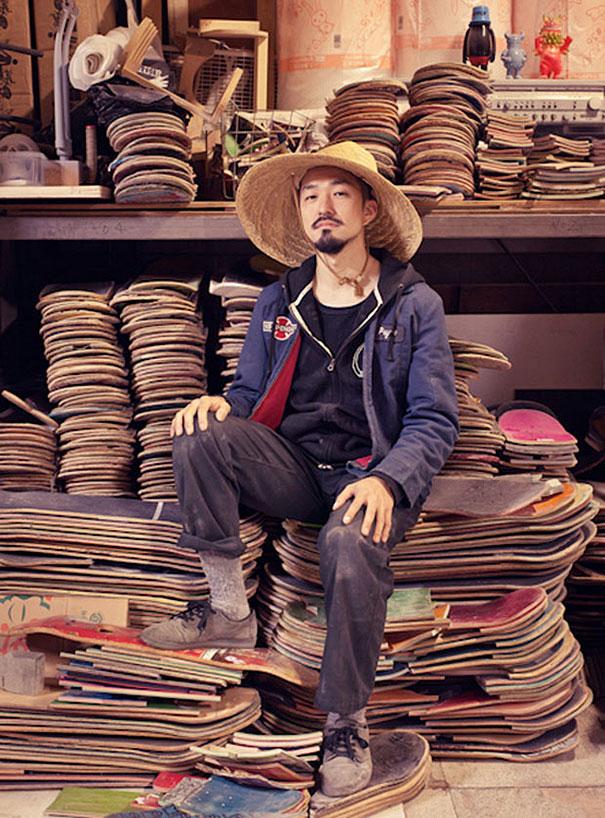 One day he had the genius idea of combining the two things he love the most in the world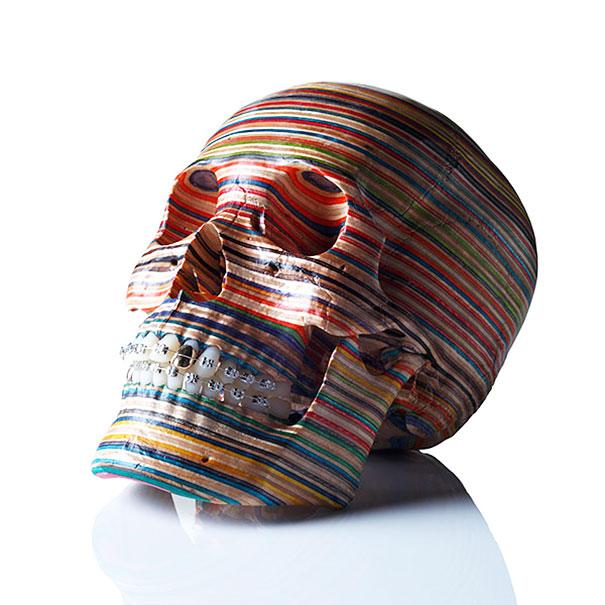 So he started to create these awesome sculptures out of…you guessed it..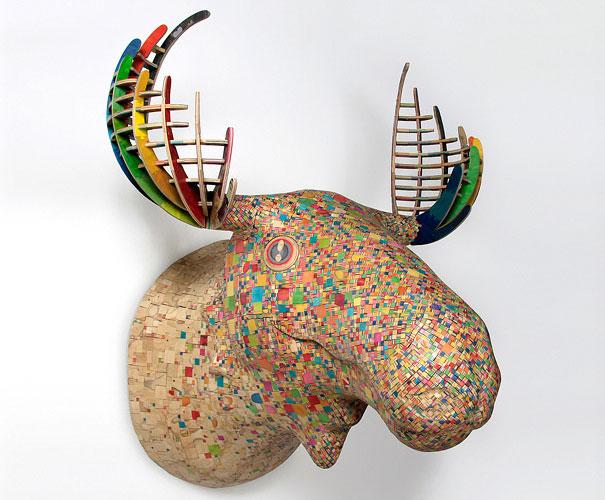 Skateboards !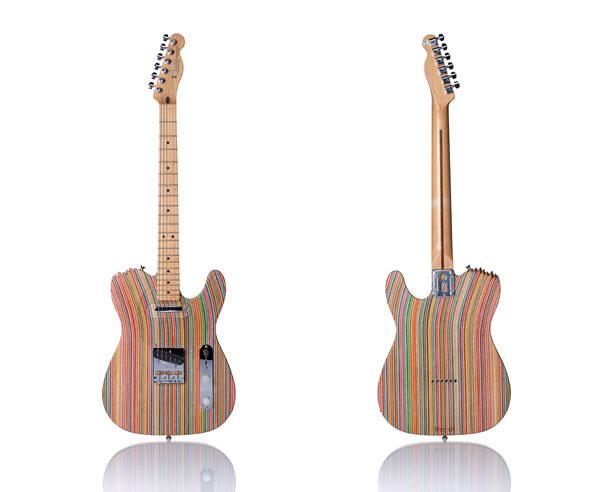 The way it works is that he takes old used skateboards and pile them up and glew them together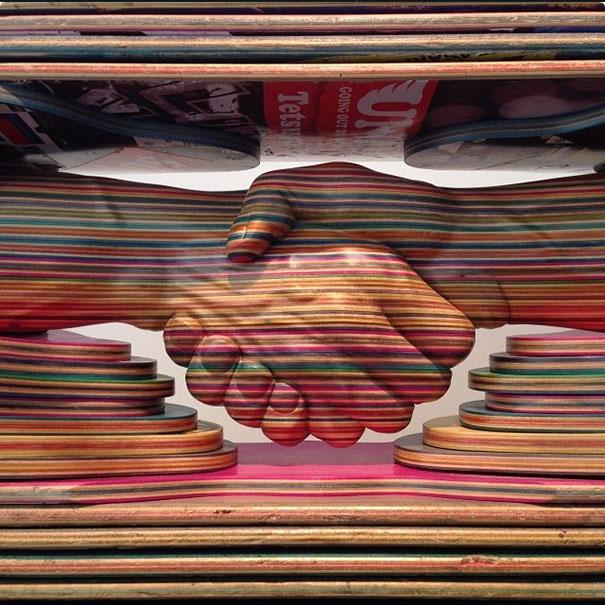 Then he carves amazing pop-culture sculptures like skulls and hearts
The results are pretty impressive. The uniqueness of his work is due to the skateboards itself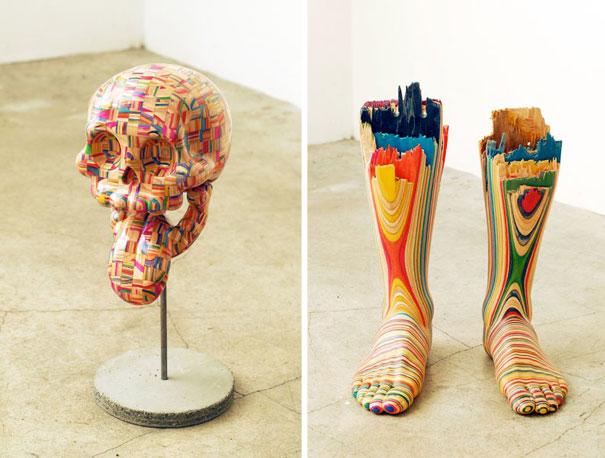 They are created out of multiple layers of processed wood in various colors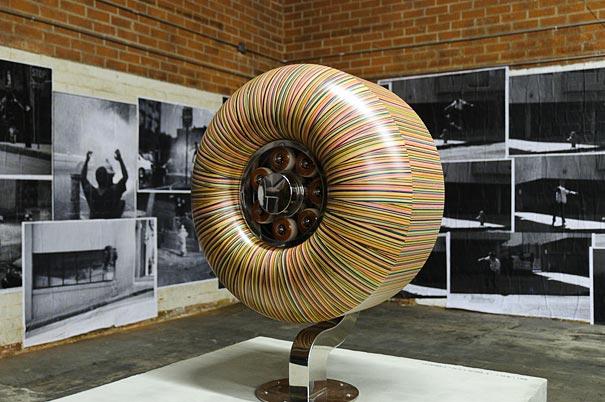 This gives his sculptures the unique colors and style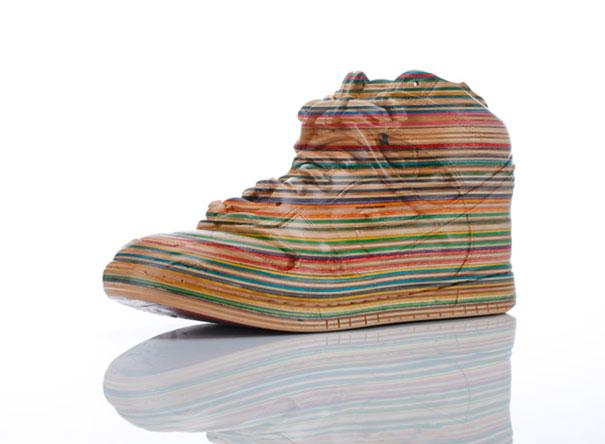 As a sworn skateboarder himself Haroshi sometimes uses his own boards for the sculptures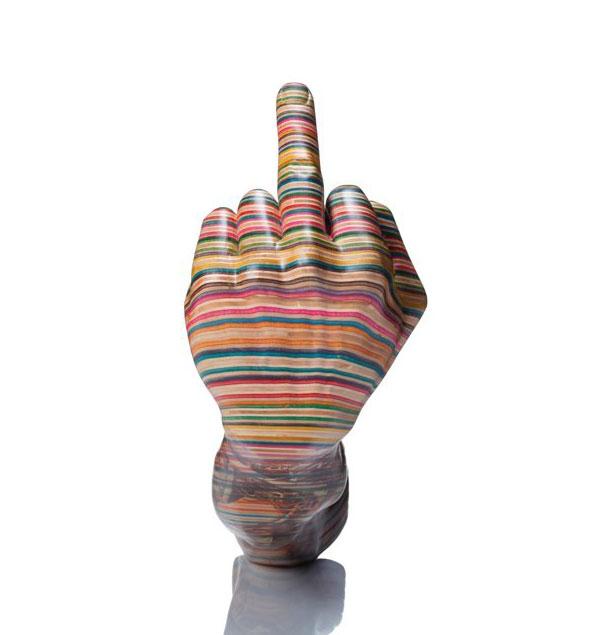 " his art pieces are equal to his skateboards,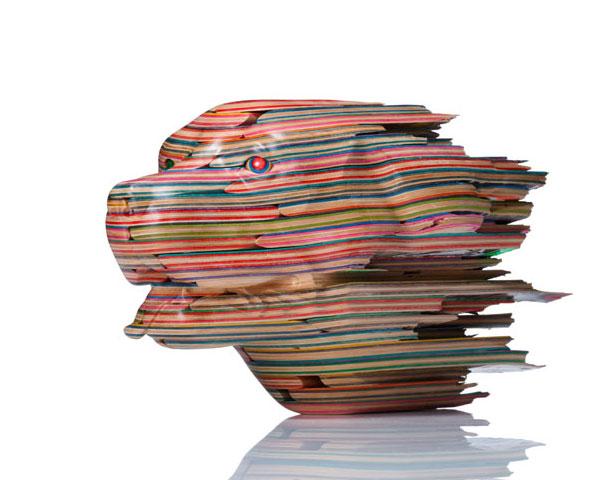 and that means they are his life itself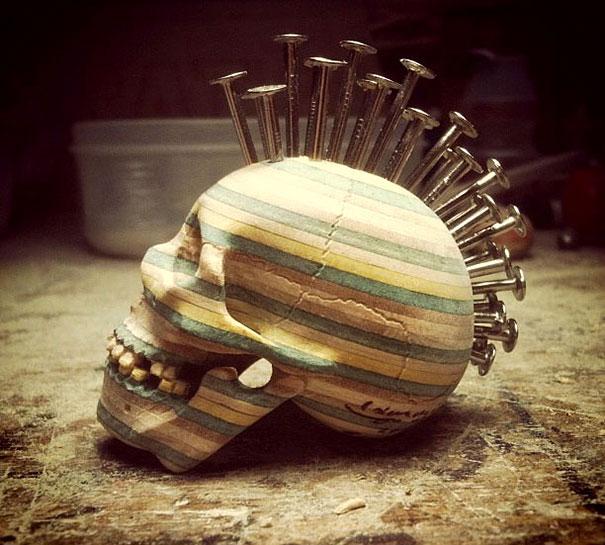 They're his communication tool with both himself, and the outside world"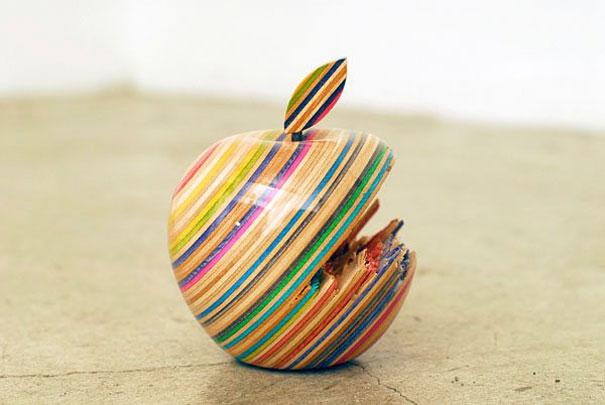 He writes on his own site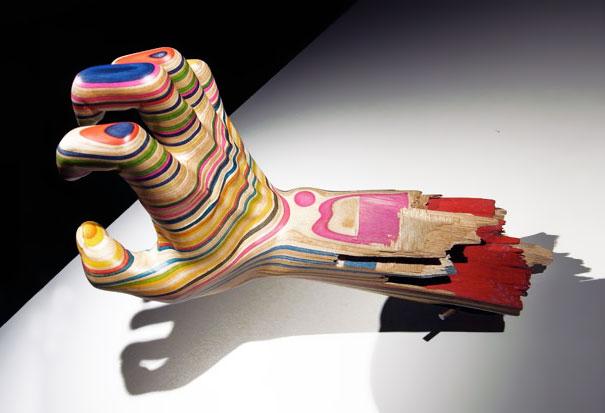 One thing is for sure.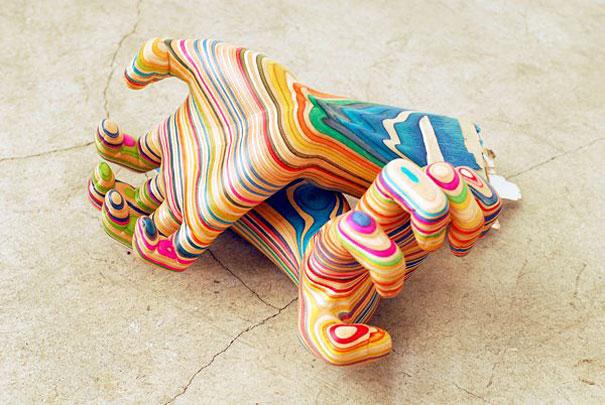 He is a talented artist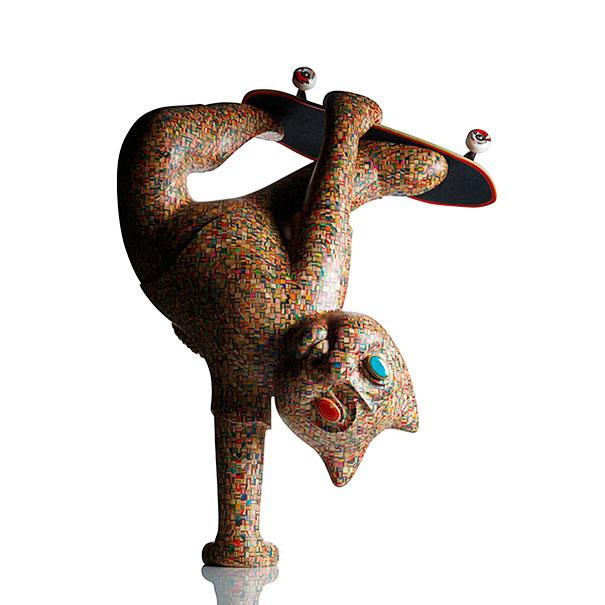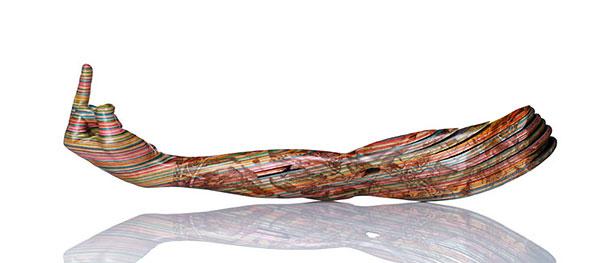 Source : Haroshi