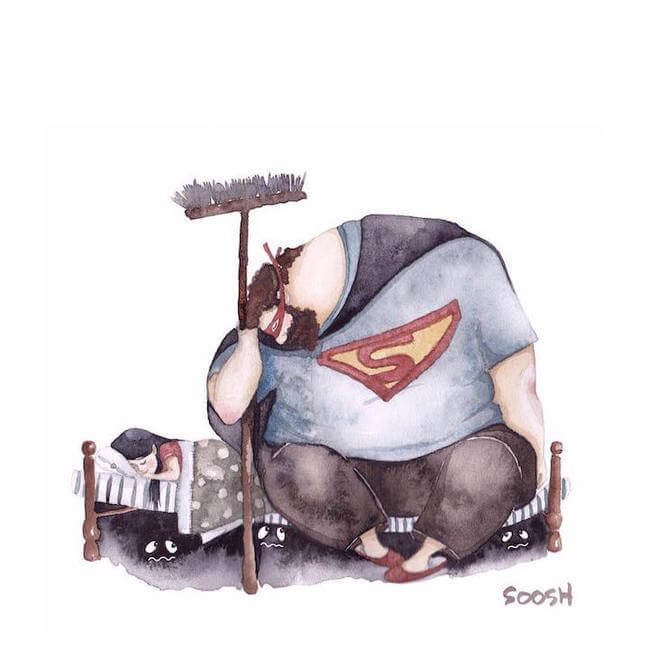 Sometimes art is the window to our greatest desires. Ukrainian artist Snezhana Soosh is a loving mother to her young son, but her heartwarming illustrations depict the loving relationship between a father and daughter.
The images rendered in watercolors and ink show a series of make-believe situations between the pair.  Each image is a magical moment, depicting everyday activities, but when all the scenes are viewed it becomes a peek into their lives, a real declaration of love.
Soosh's dad was not like the papa portrayed in her wonderful watercolors.  She laments the fact that he could not show love, and their relationship was not a close one. Soosh feels that this series of painting helps her express what she felt she was lacking in her childhood.
She uses the relationship between her and her son for her inspiration. She always wanted this type of relationship with her father and by painting it she hopes to inspire other fathers to take an active part in their daughters live and  be that engaging " big papa" that their daughter really wants them to be! You can see more of her work on Instagram.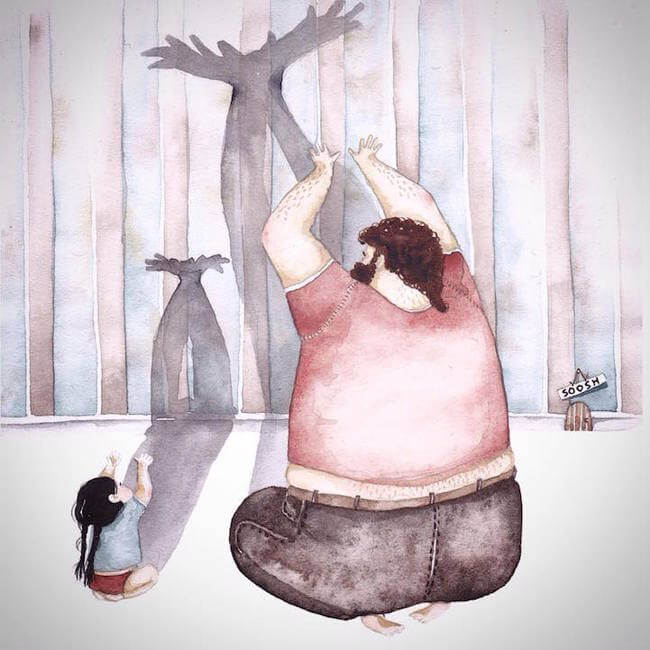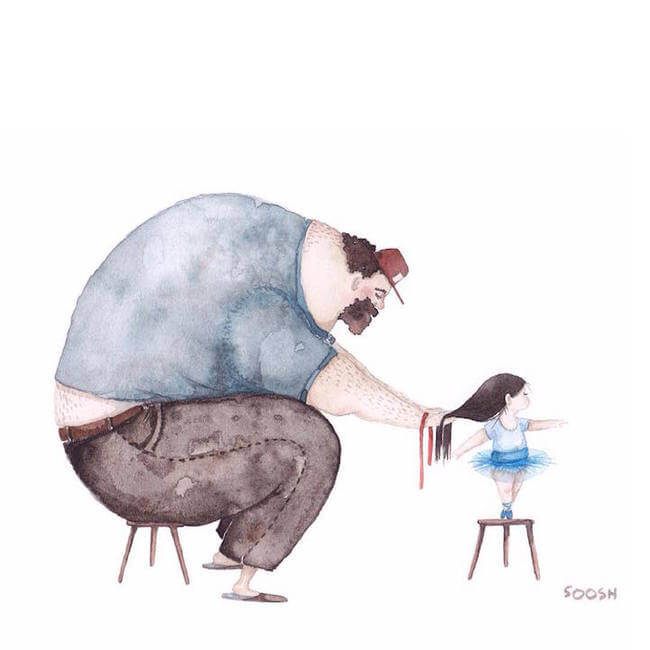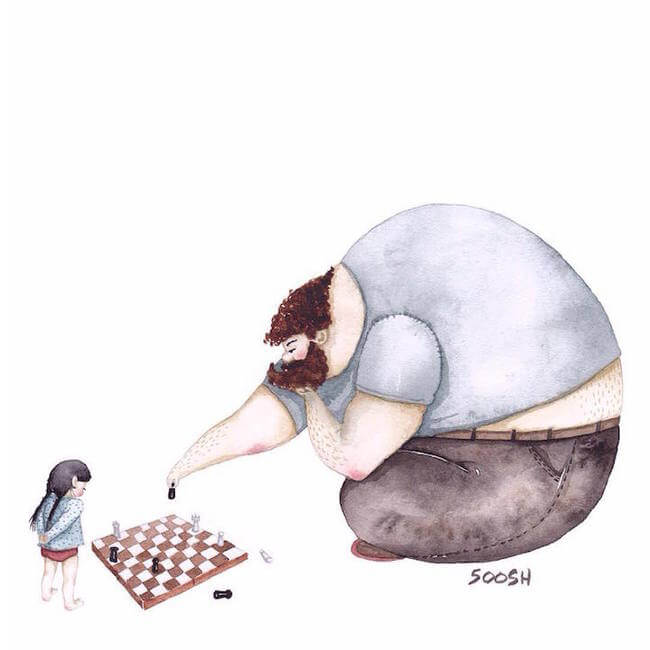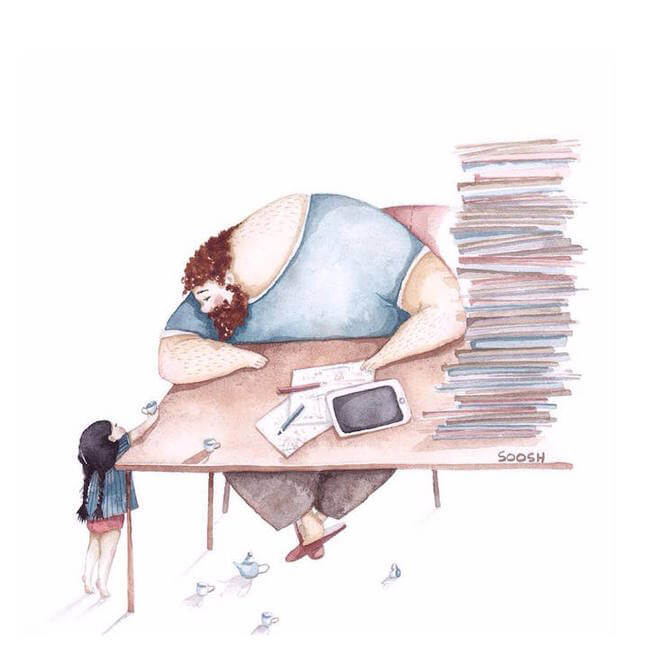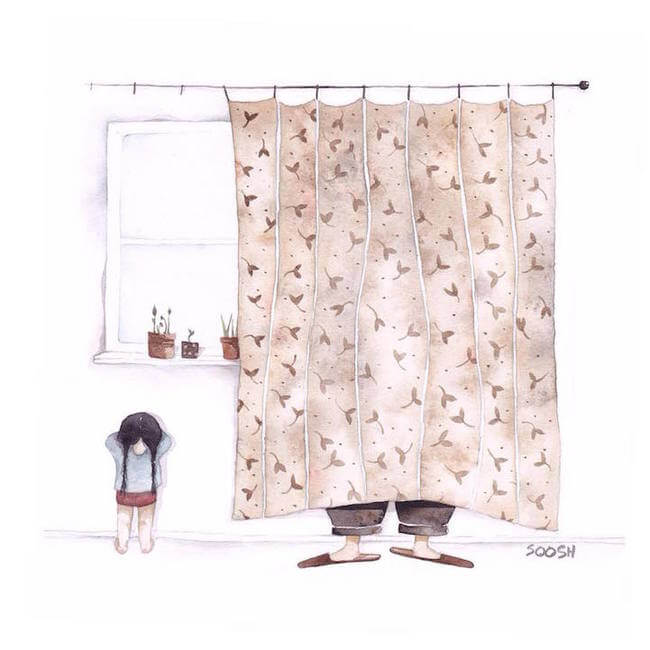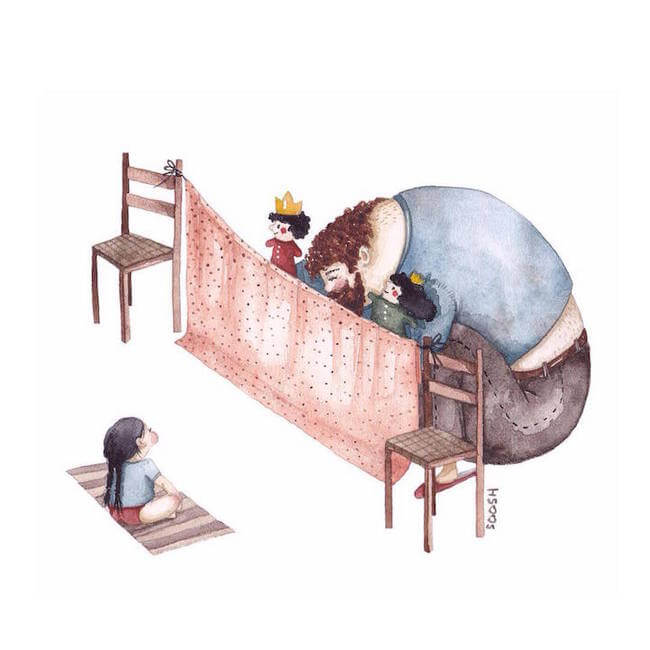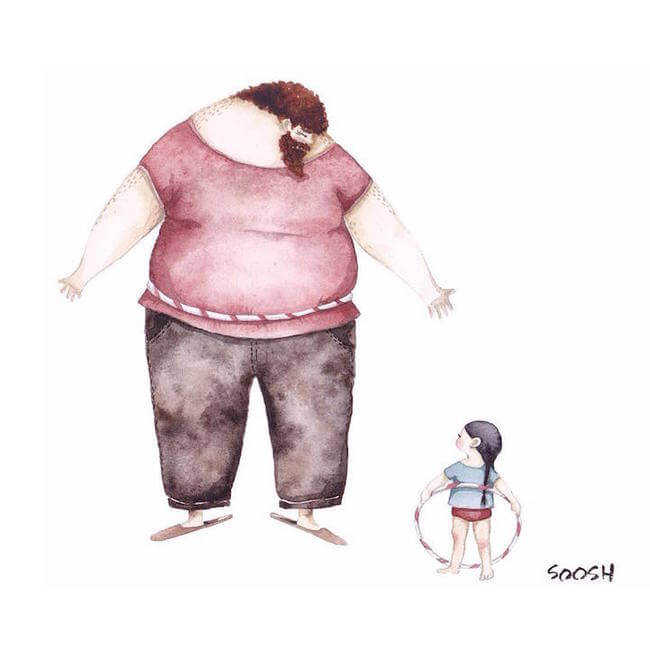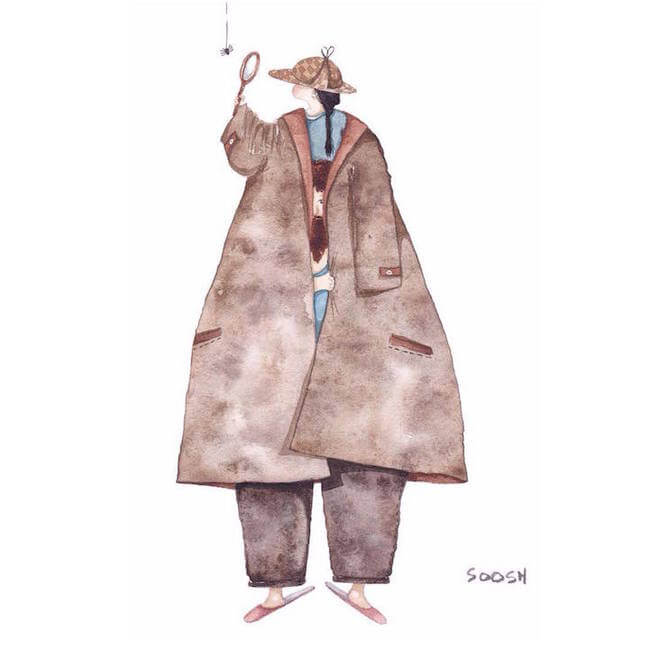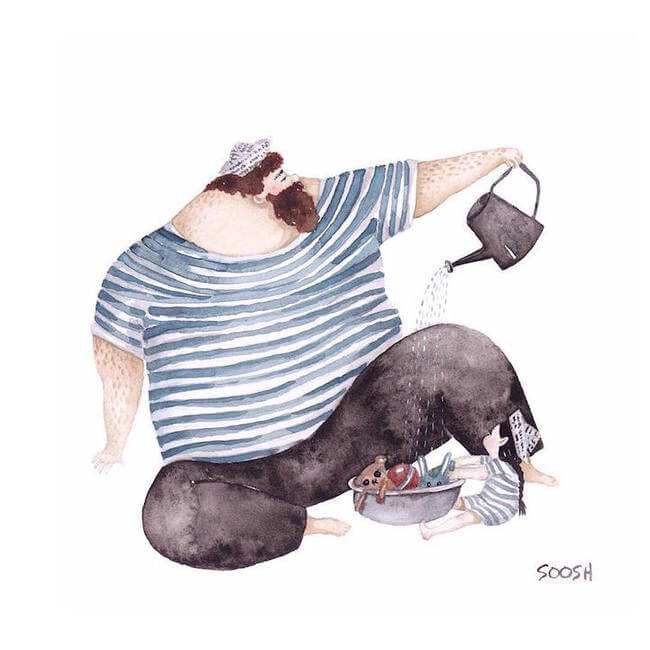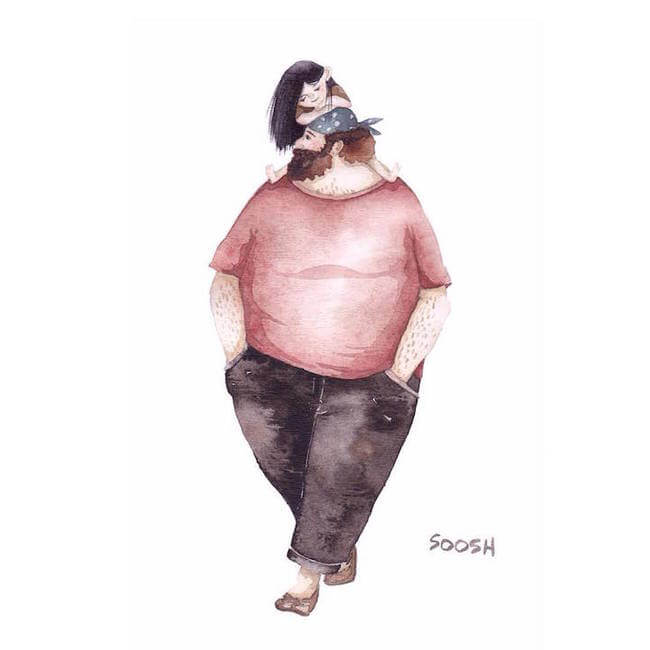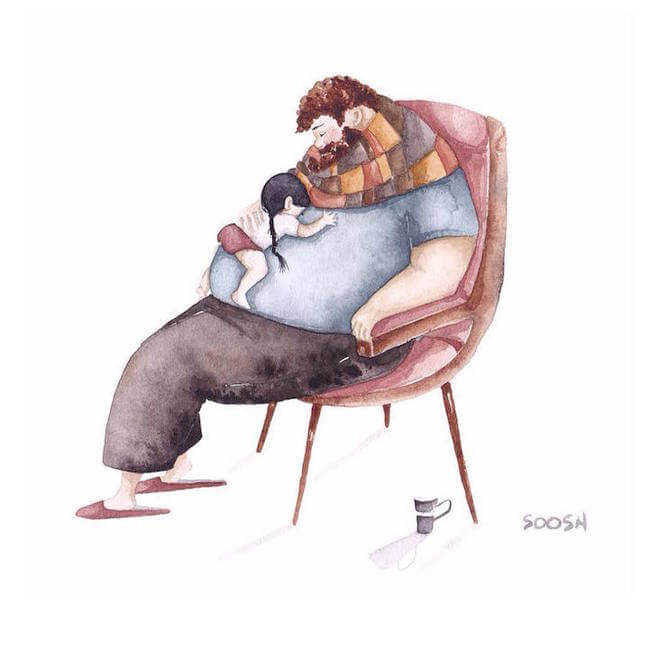 Source: MyModernMet