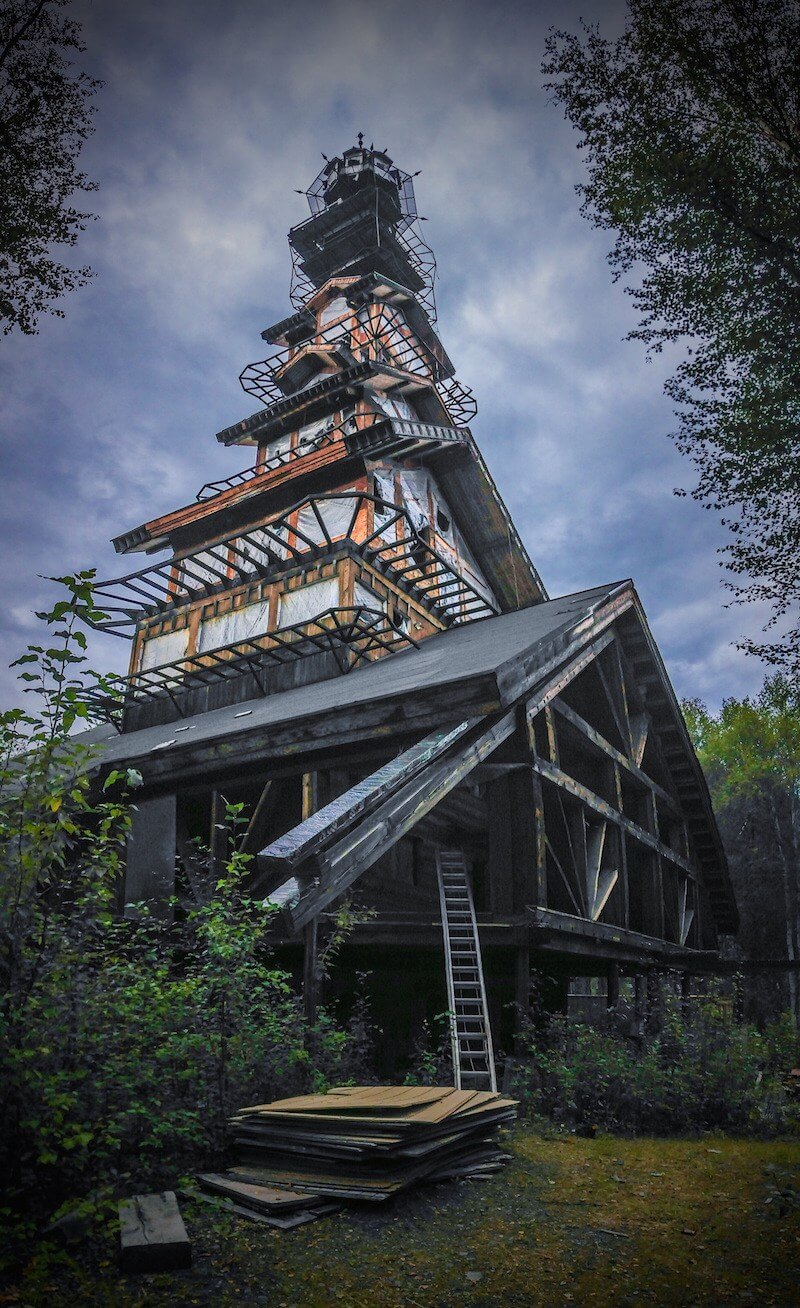 This very uniquely designed structure located in Willow, Alaska is popularly named by the locals as "Dr. Seuss House" and is hailed as one of America's architectural wonders. When first looking at it, you might wonder why this structure is so special, well keep reading and find out…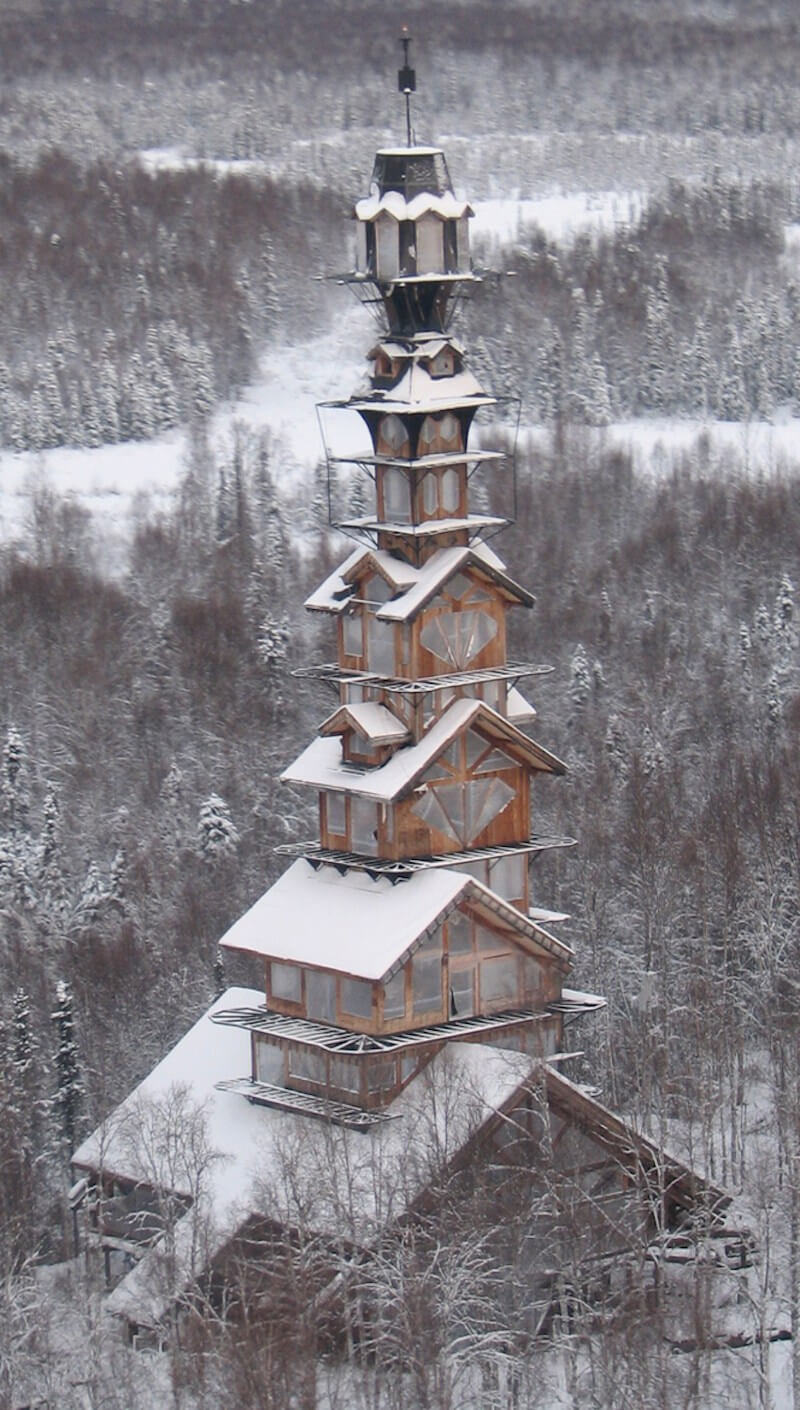 The original owner of this dr. seuss house spent 10 years creating it and working on it daily before he died. The building was than left abandoned for another 10 years until a new owner bought it and did some improvements.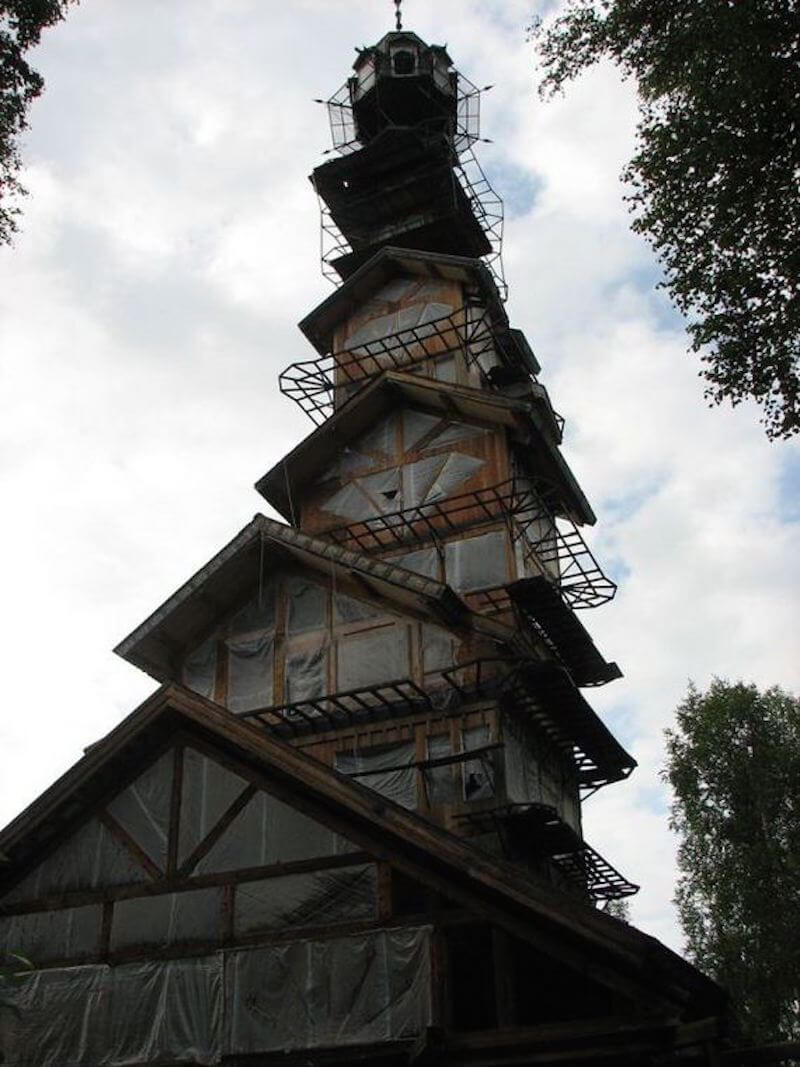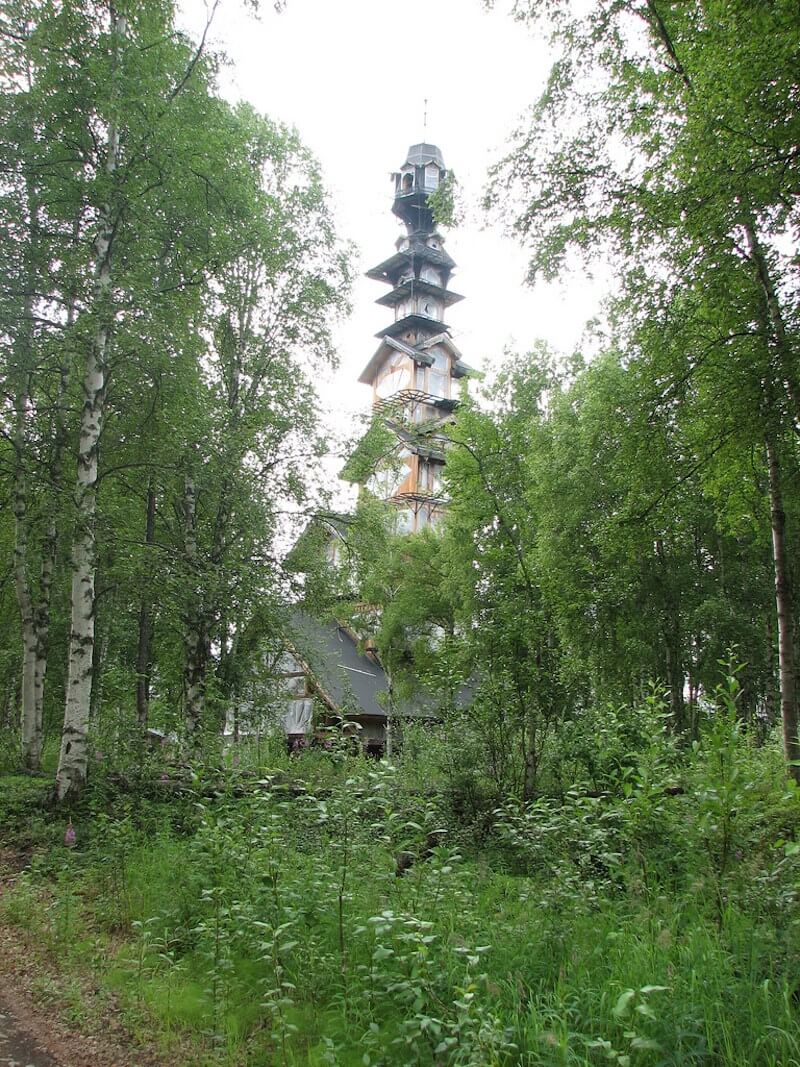 The owner intentionally built the house with a nice view of Denali/Mt. McKinley. It so happened that during the time it was built, there was a forest fire so the trees were short and just starting to grow again. And as the time passed by, his picturesque view of the mountain was interfered, so he would resolve to build another floor and another floor until eventually he ended up with the unique structure you see now.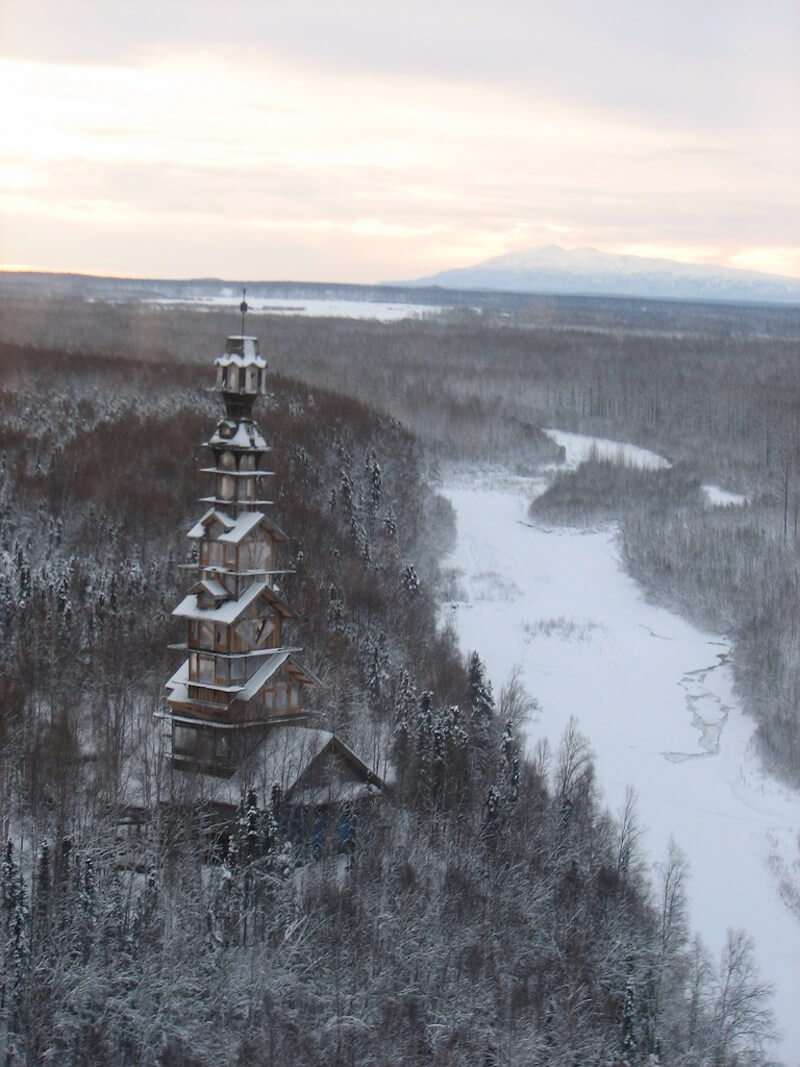 So if you are thinking of having a little trip and visit  the house, bear in mind that though the structure is almost entirely abandoned, it is still privately managed and is considered a private property. The only chance for a traveller to view it is by driving past it via train or take an Alaskan bush pilot ride, which is apparently a good reason to view the fanciful beauty of Alaskan countryside any way.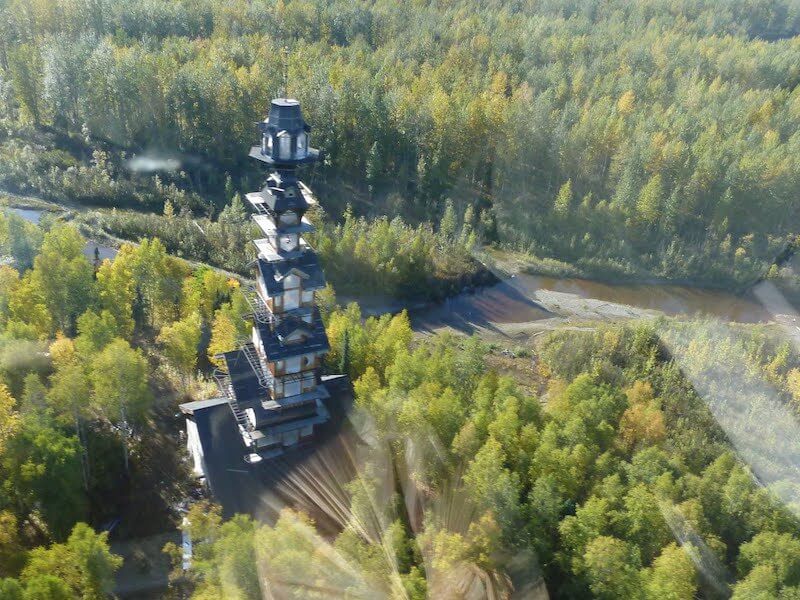 The dr. seuss house is located between Willow and Talkeetna.
Source: unusual places