This is for the tattoo lovers out there. If you enjoy colorful and lively ink designs. The work by Vancouver based tattoo artist Katie Shocrylas will get you smiling for sure. She specialize in colorful and eye popping tattoos that seem to be jumping out of the skin, as you can see from the gallery below, most of her creations are of vibrant animal tattoos filled with bright colors and black base lines. She also likes to incorporate dots,geometric shapes, flowers and even mushrooms giving her pieces a unique style and look.
It's no accident that her tattoos look like popping out from the skin, she developed her unique style over the years to create the illusion of 3d work by using vibrant ombre hues that shoot from the screen like laser beams.
The animals she uses in her inks range from cute cats, dogs and birds to even a few dinosaurs. She then wraps all these animal tattoos with geometric shapes, bright colors and other playful objects that only contribute to the overall feeling of magic and illusion of her work.
In one of our favorite work by her you can see a monkey floating through space around all these geometric shapes leaving us in a very psychedelic state. In another tattoo you see a deer that is growing magic mushrooms out of his head ( What?? ).
As you already got, her work is unique, let's leave it with that. Thinking about getting inked by Katie? You better book now for at least a 3 month waiting time as she is fully booked and working hard. In the meantime, you can admire her awesome work on Instagram like the rest of us. Instagram
1. Check out Katie Shocrylas and her vibrant animal tattoos in the pictures below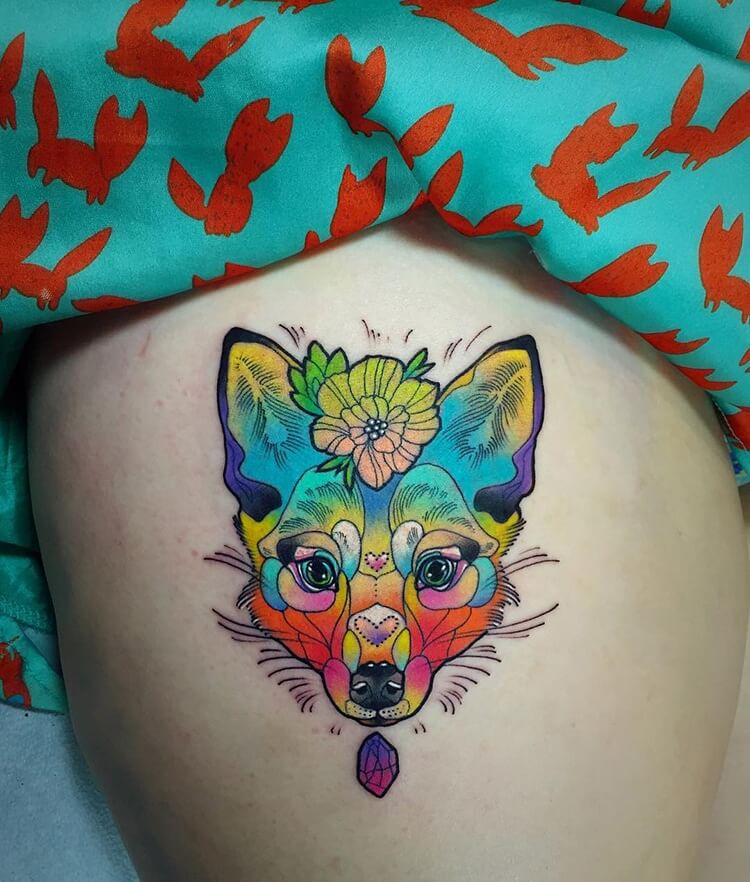 2.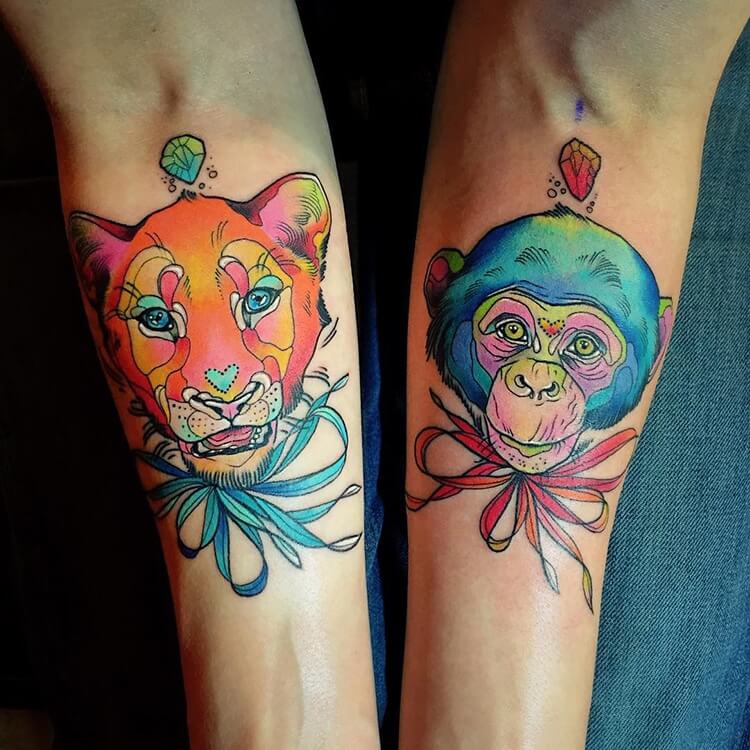 3.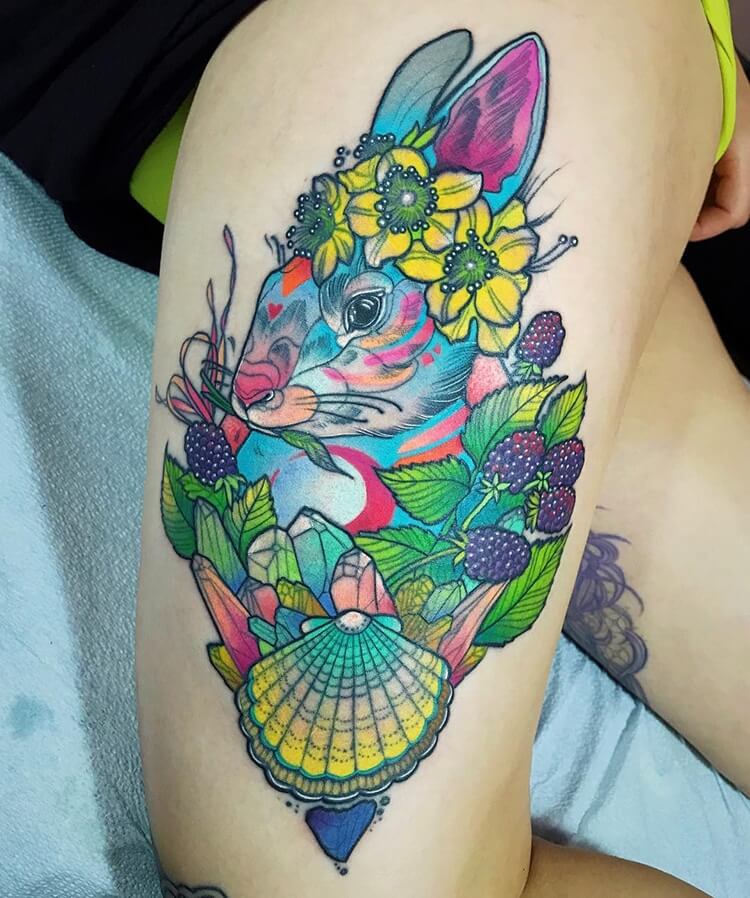 4.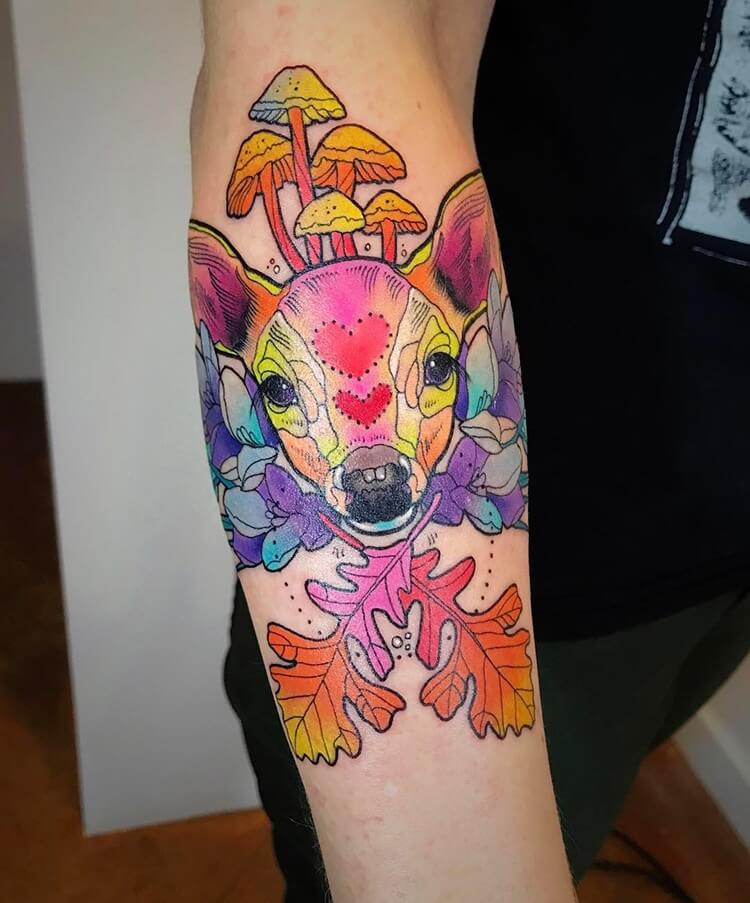 5.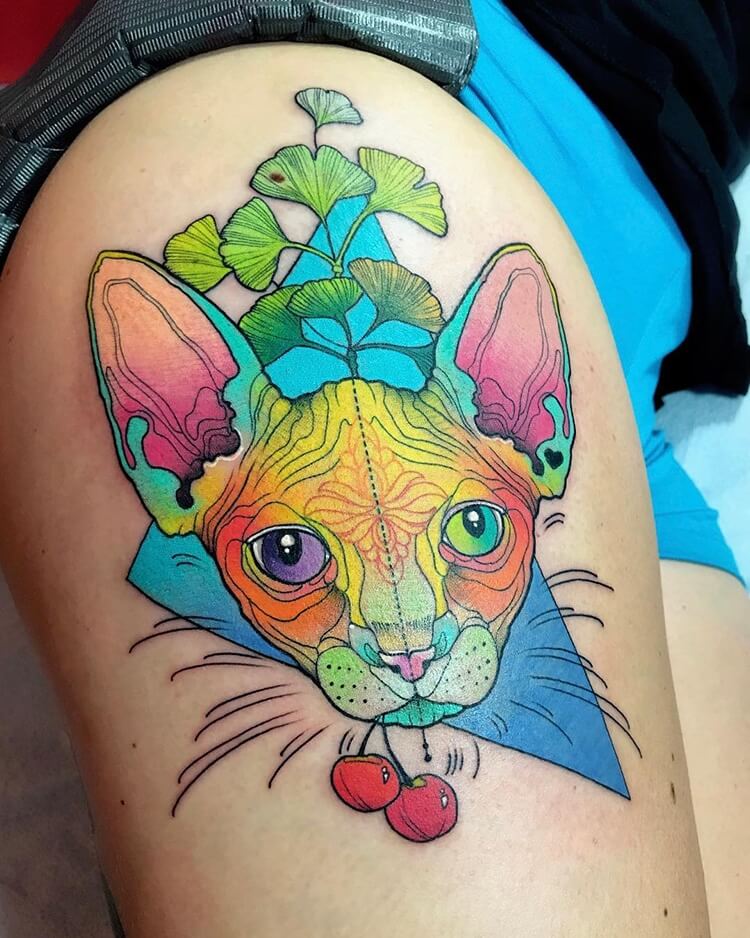 6.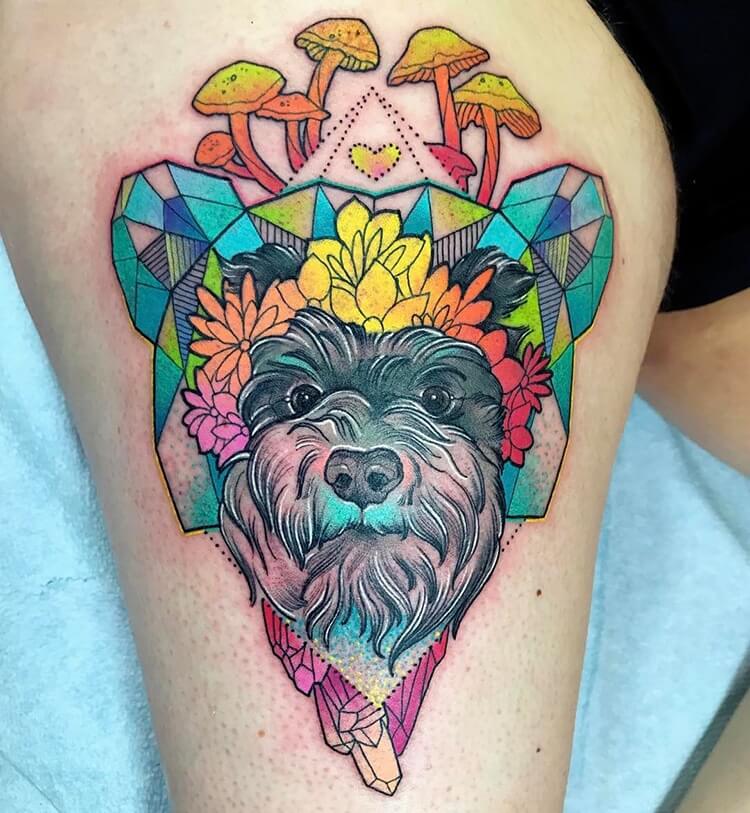 7.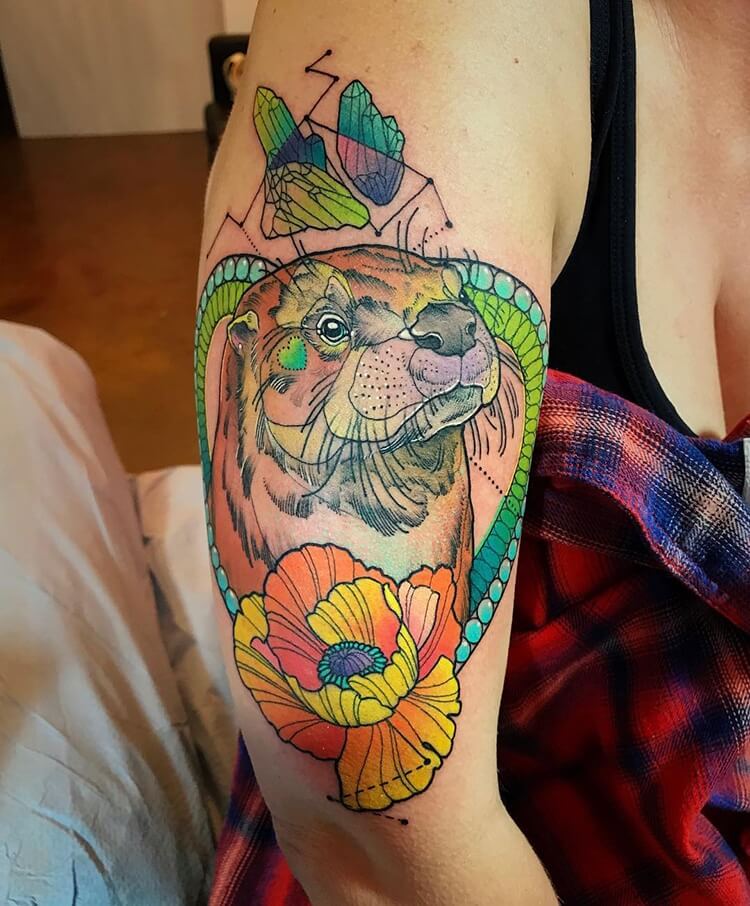 8.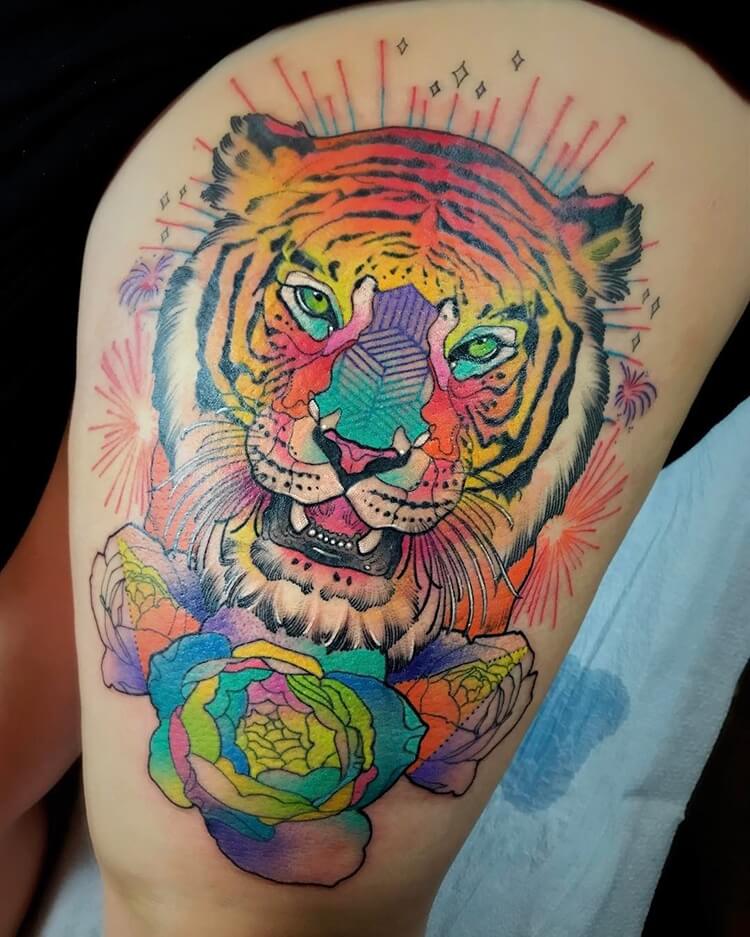 9.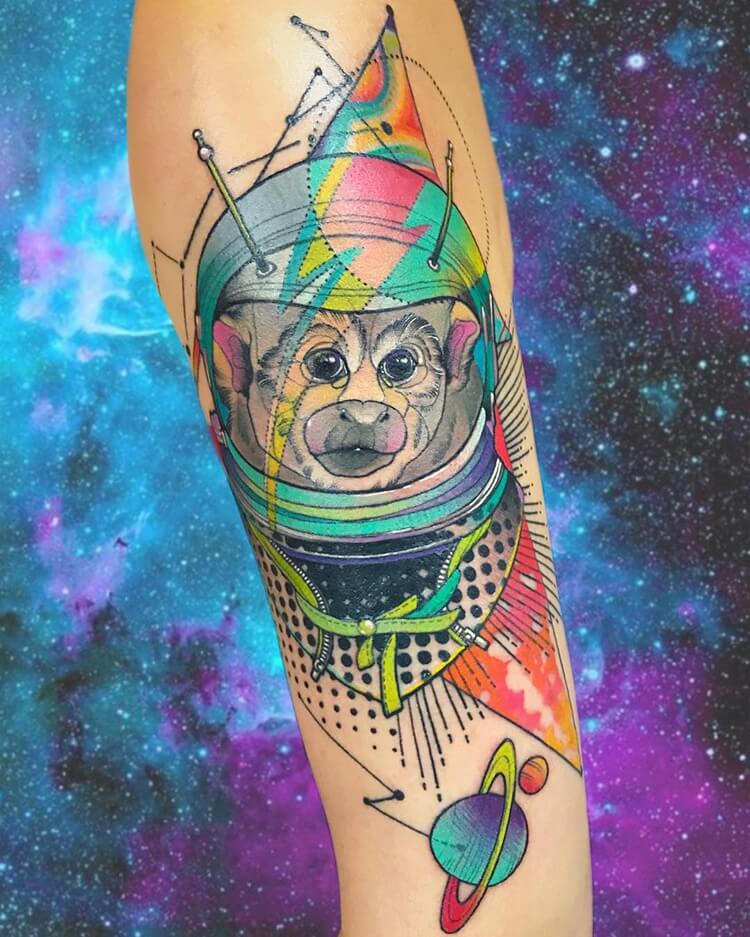 10.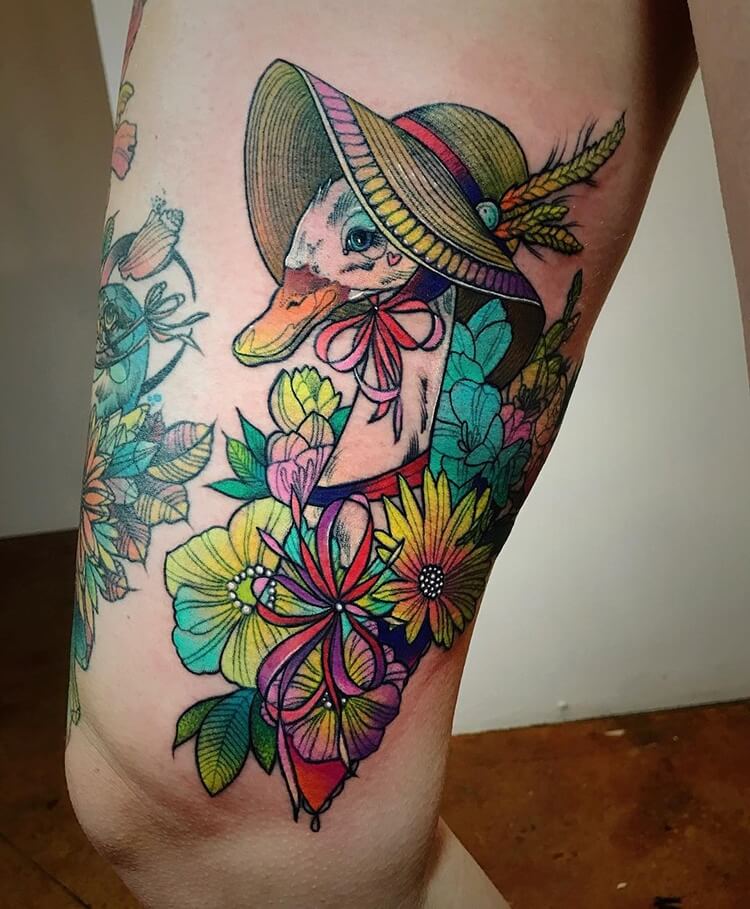 11.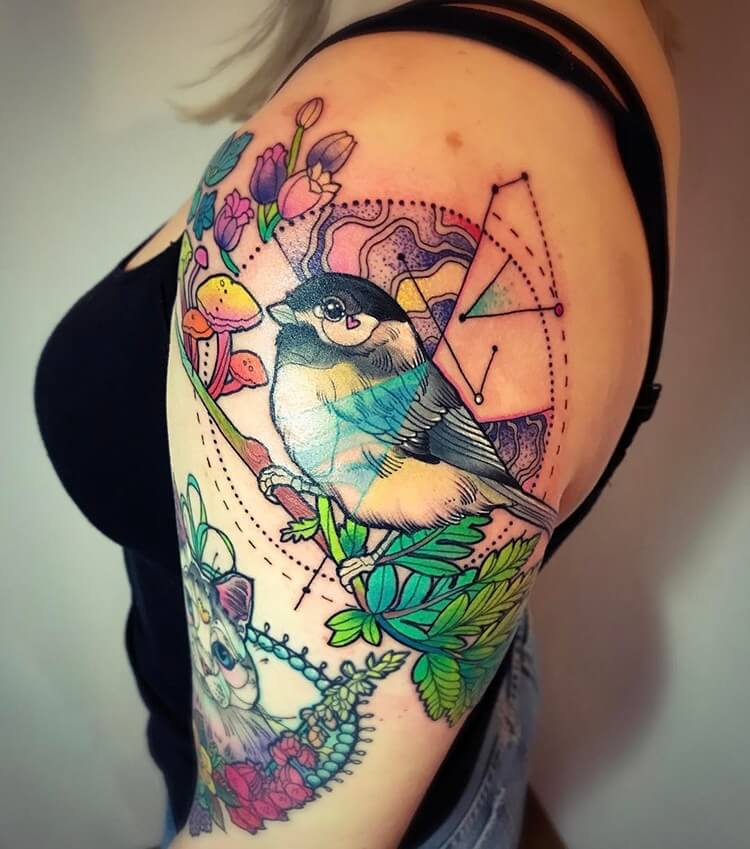 12.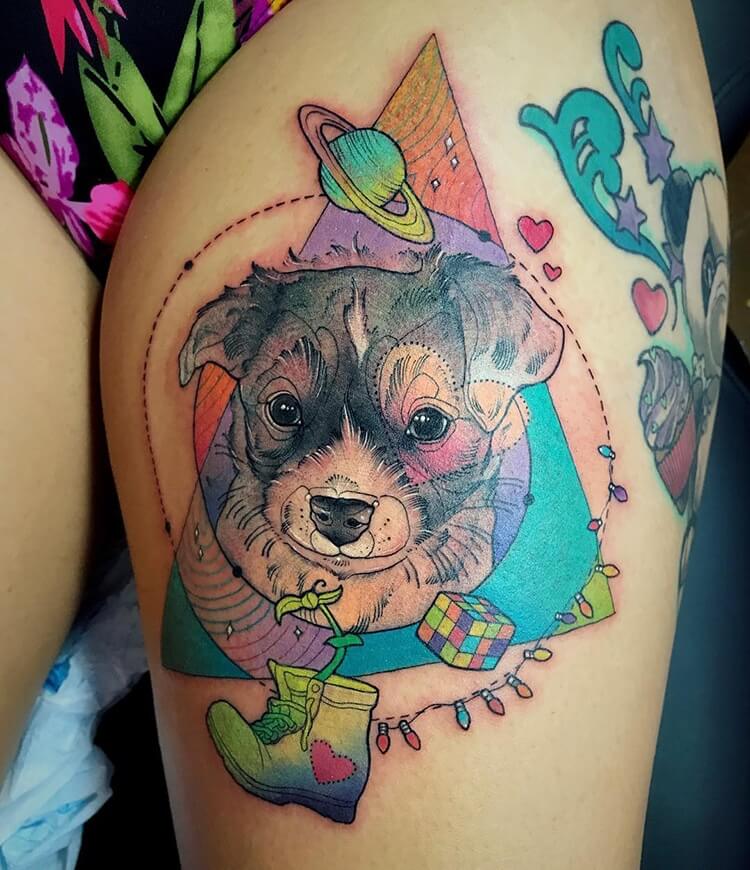 13.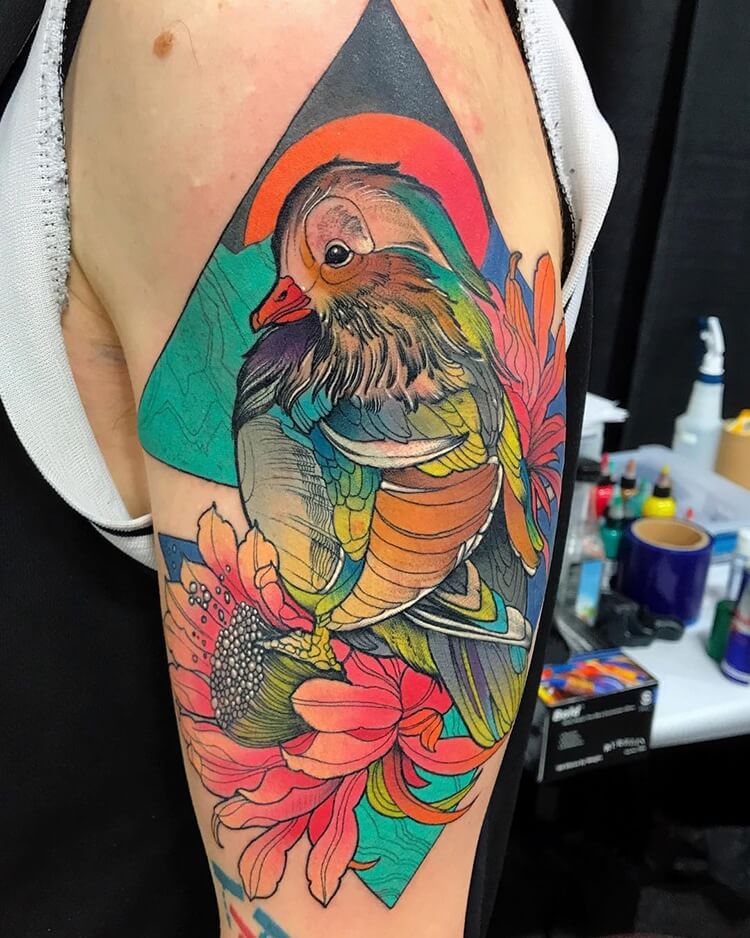 14.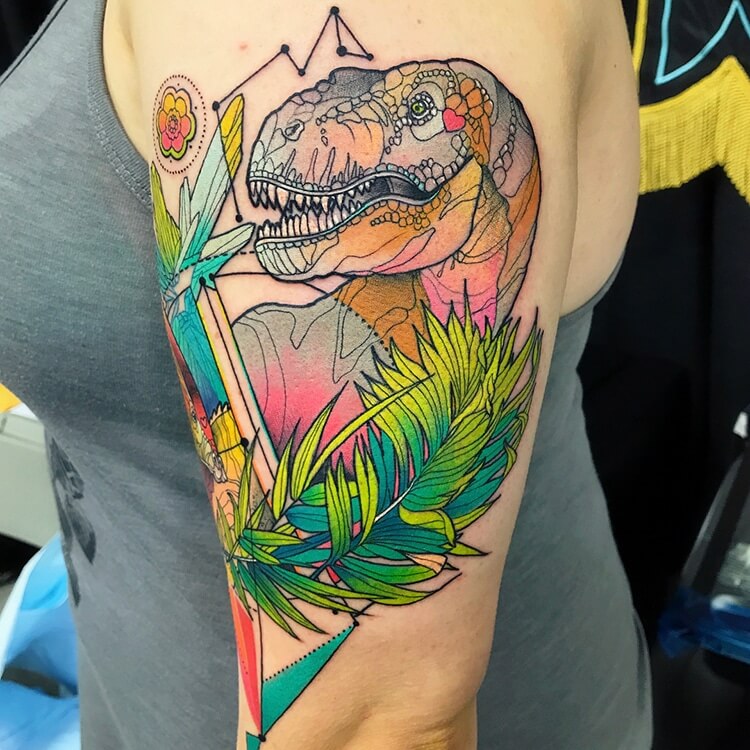 15.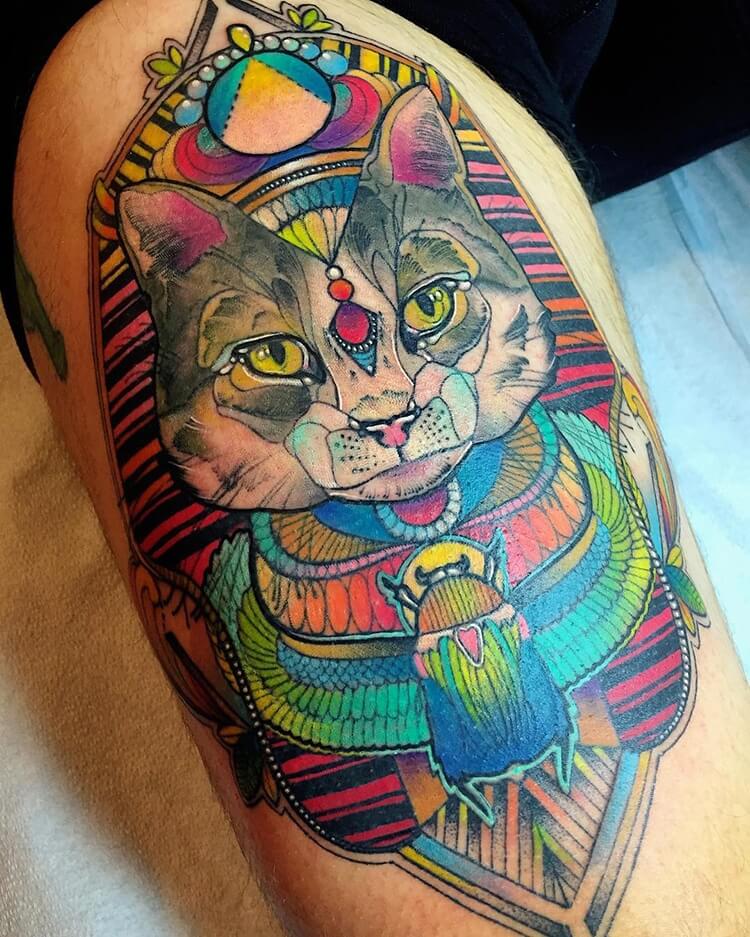 16.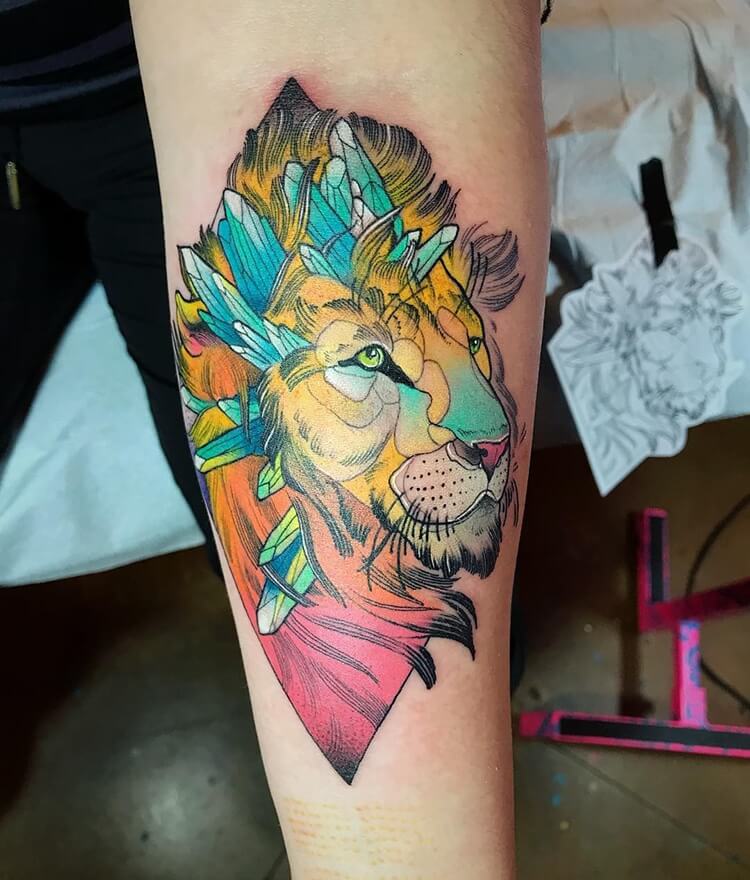 17.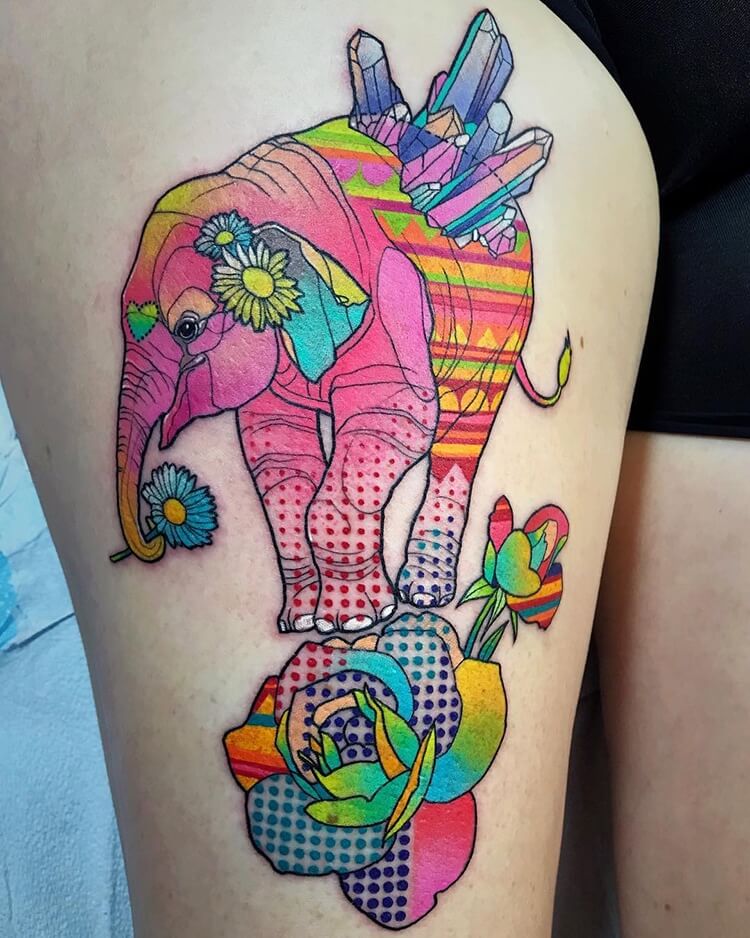 18.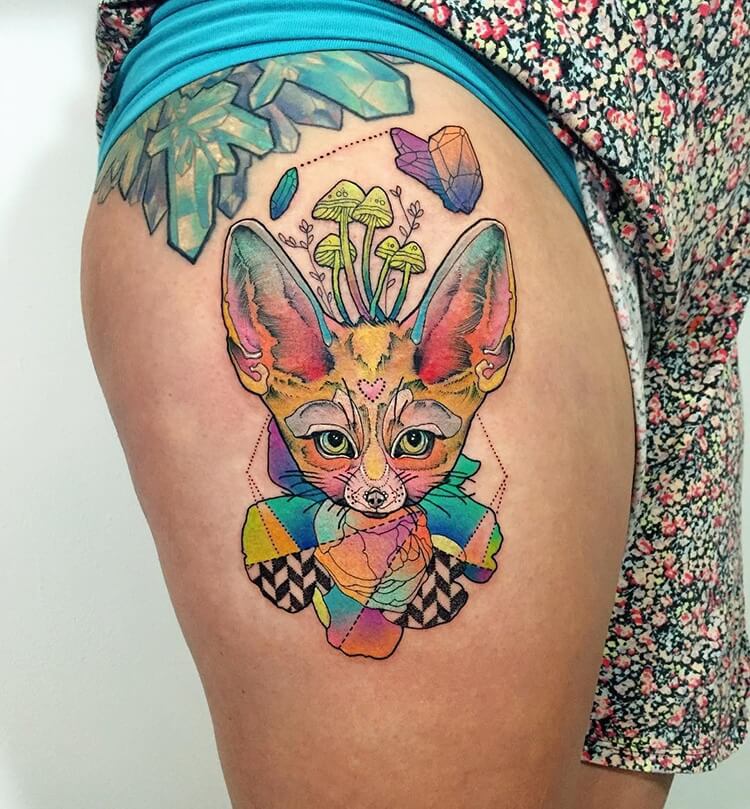 19.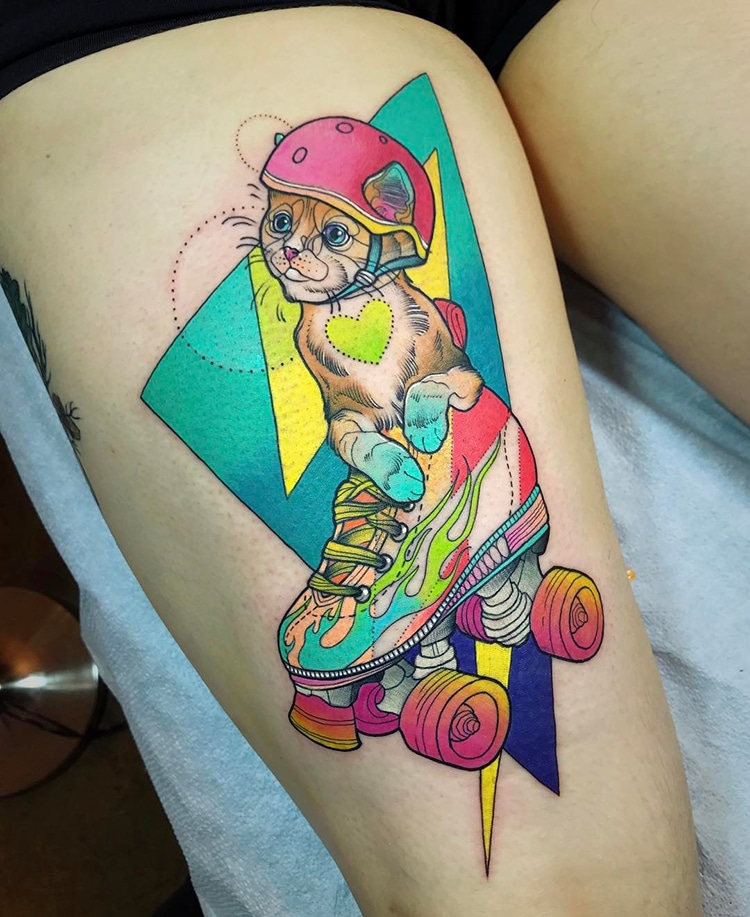 20.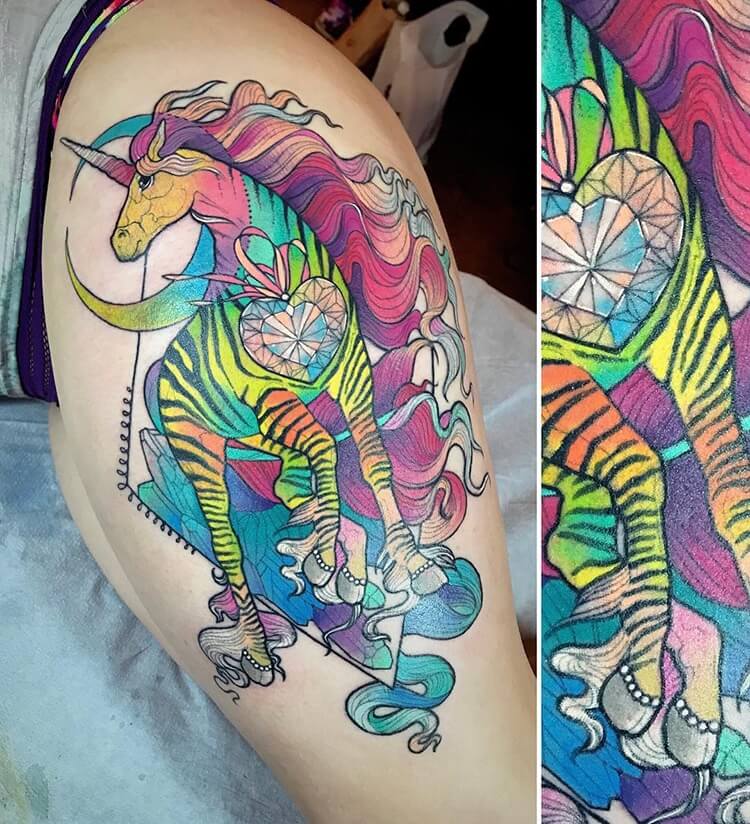 21.
22.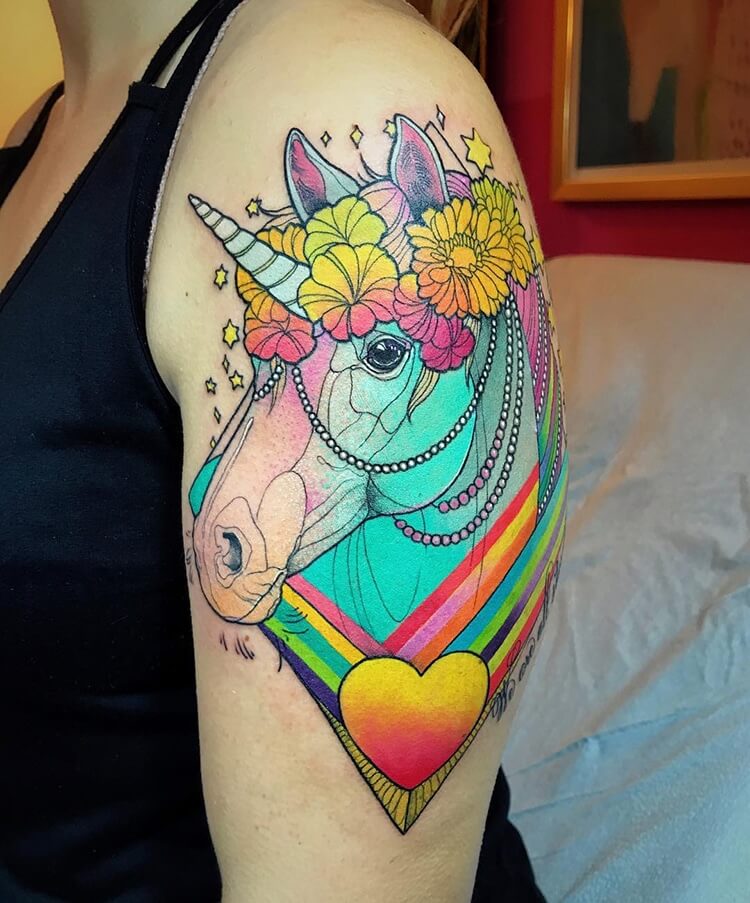 23.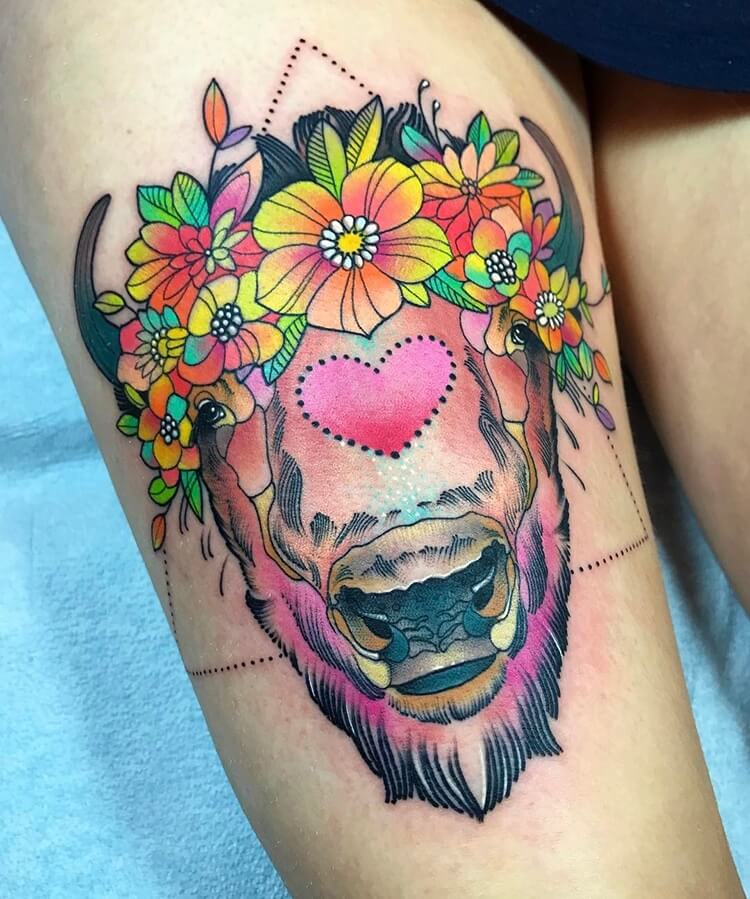 24.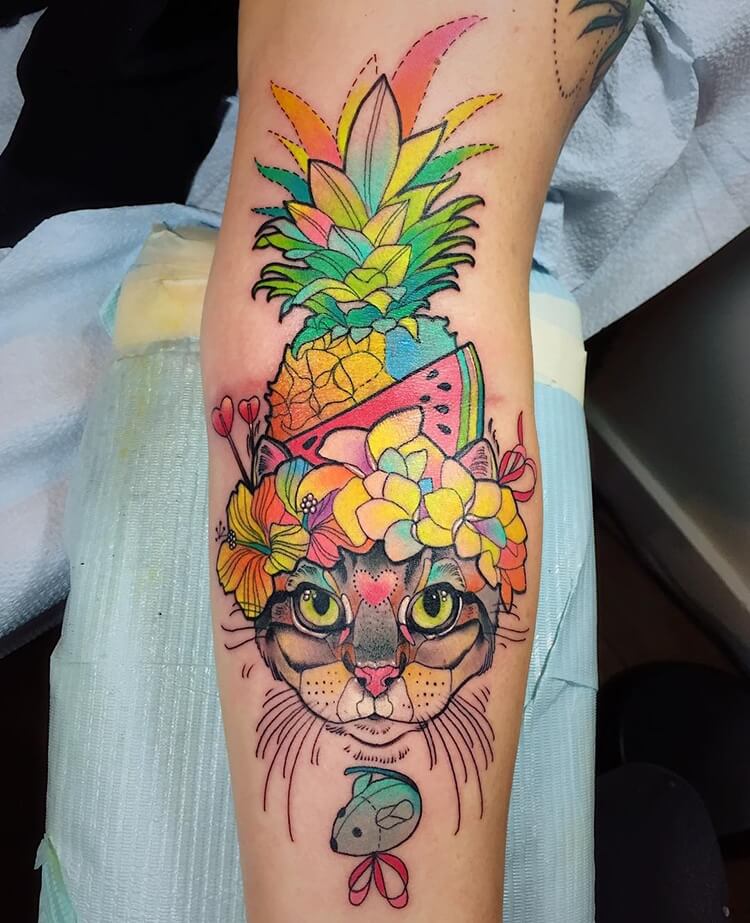 25.
26.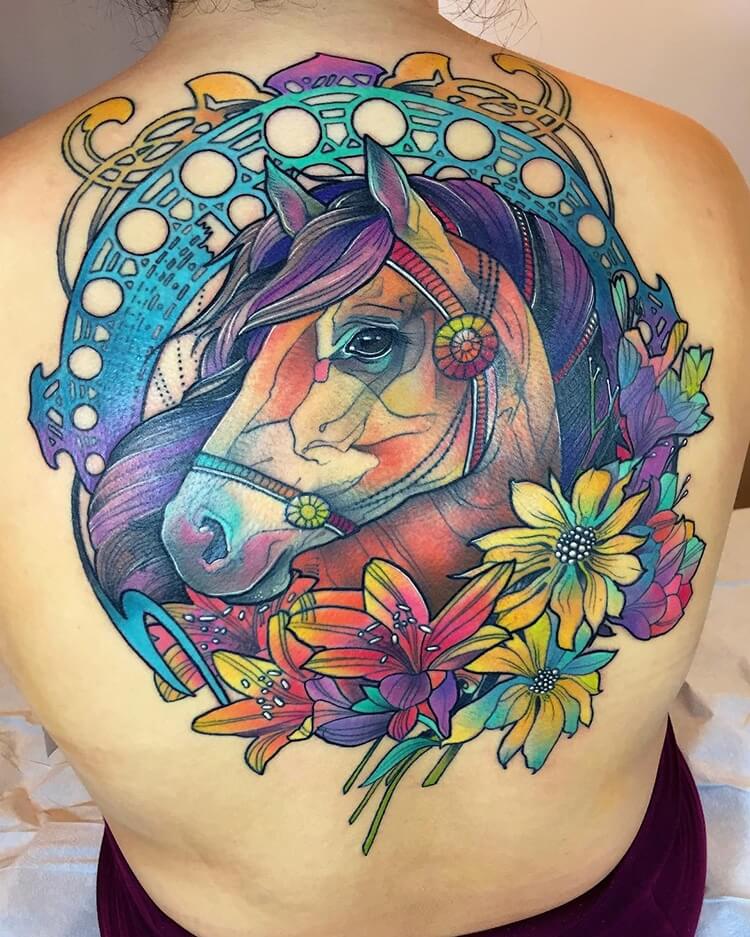 27.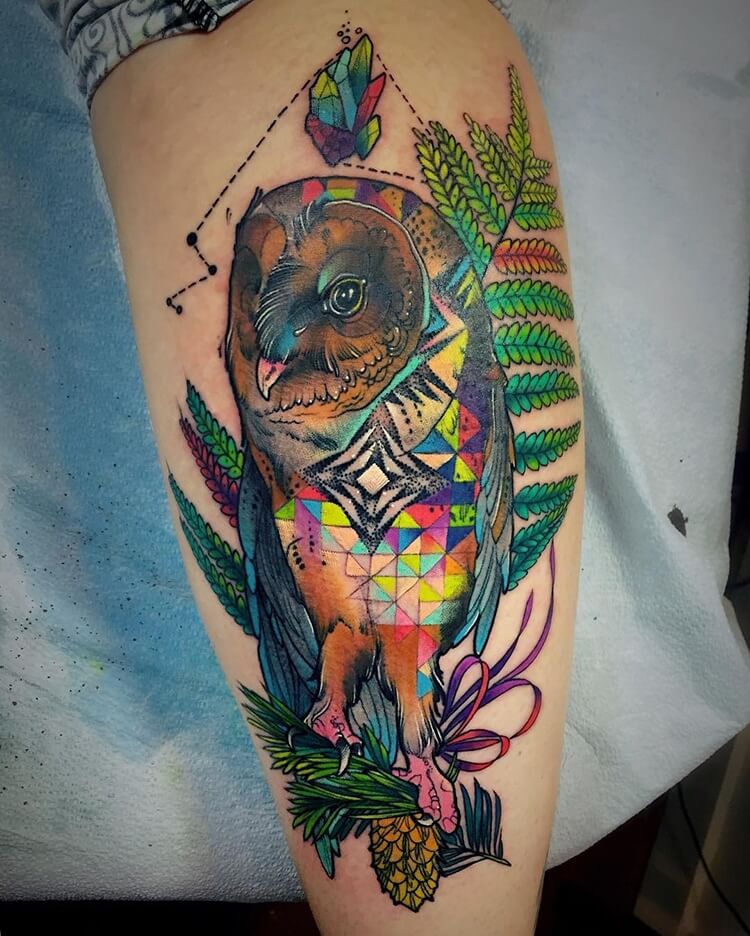 28.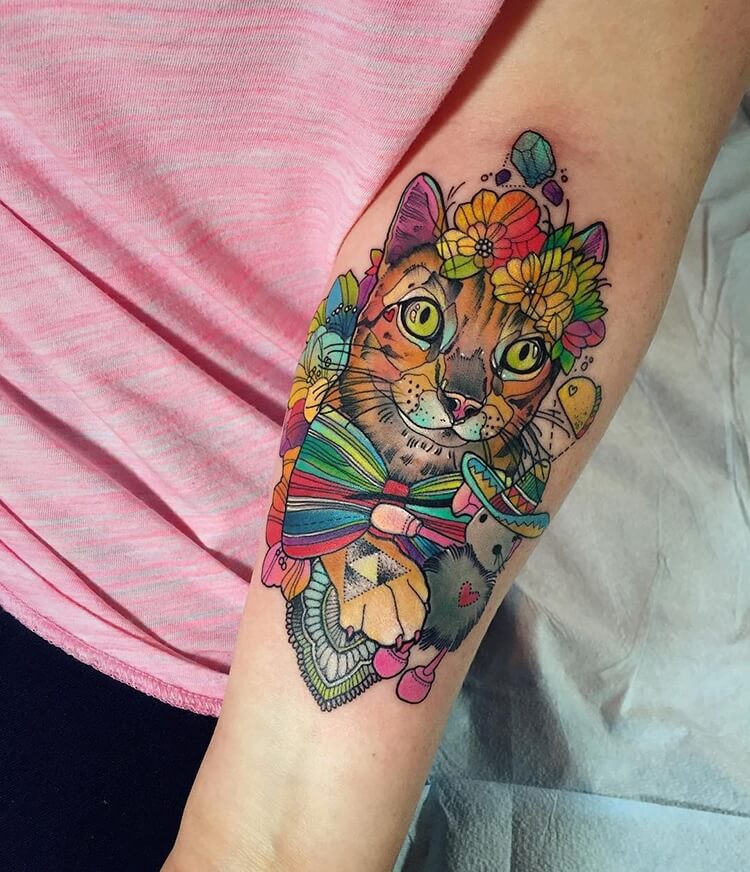 29.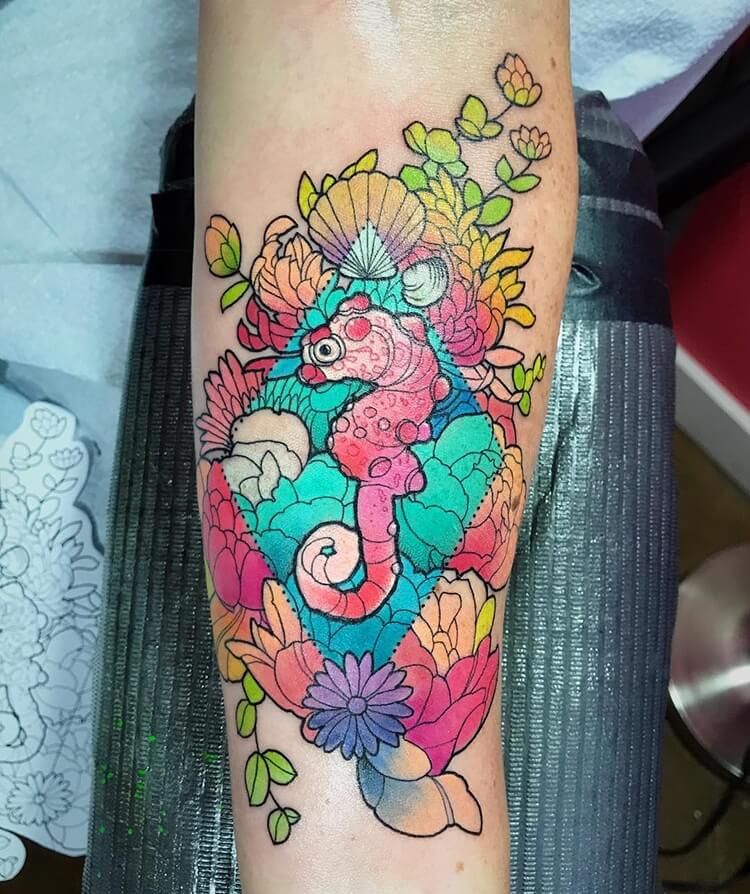 30.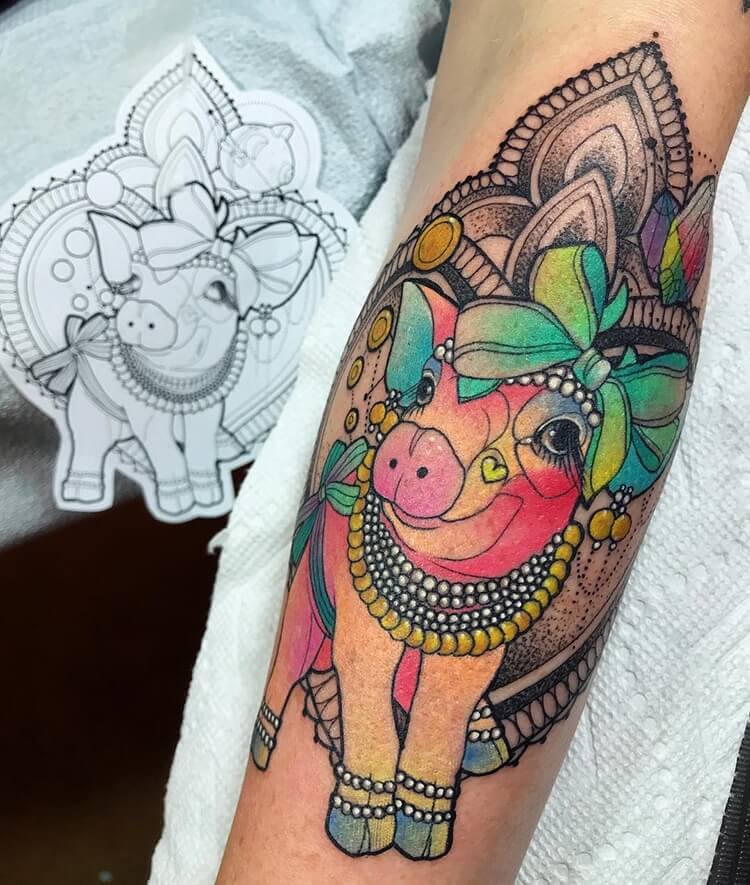 Here are some of the colors Katie uses in her vibrant tattoos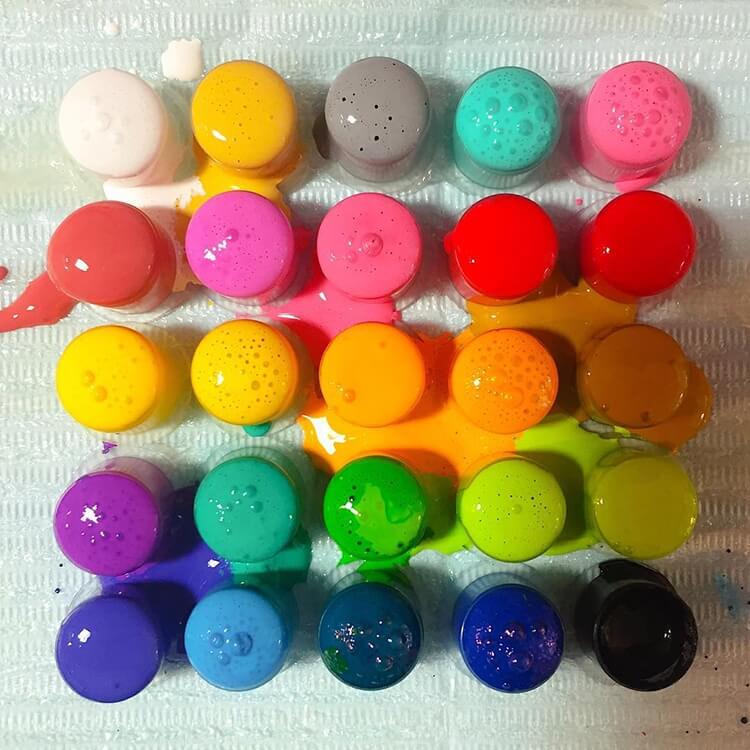 We really like how she molds in her work these psychedelic shapes, making her animal tattoos very unique and stylish.