Modern art takes many forms nowadays. From time to time you come across pieces of art that look amazing and jaw-dropping. Just like this cool sphinx cat created on an unusual canvas.
This sphinx cat is designed on a big tank in the middle of what appears to be nowhere. The artwork is made with the intention to cover up the tank and create a unique illusion.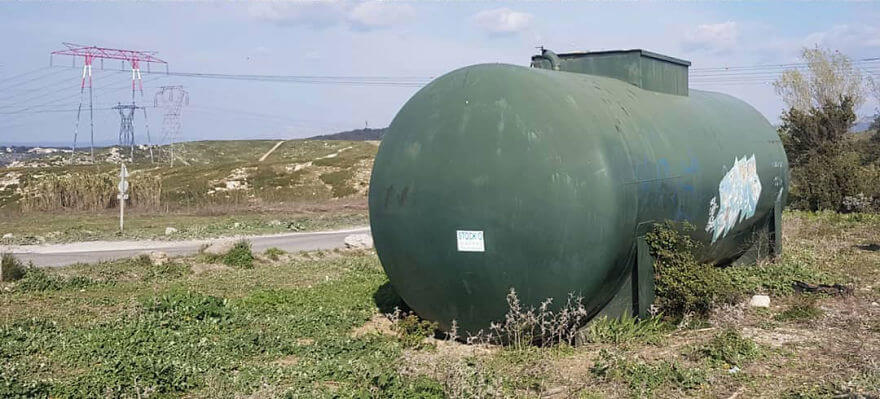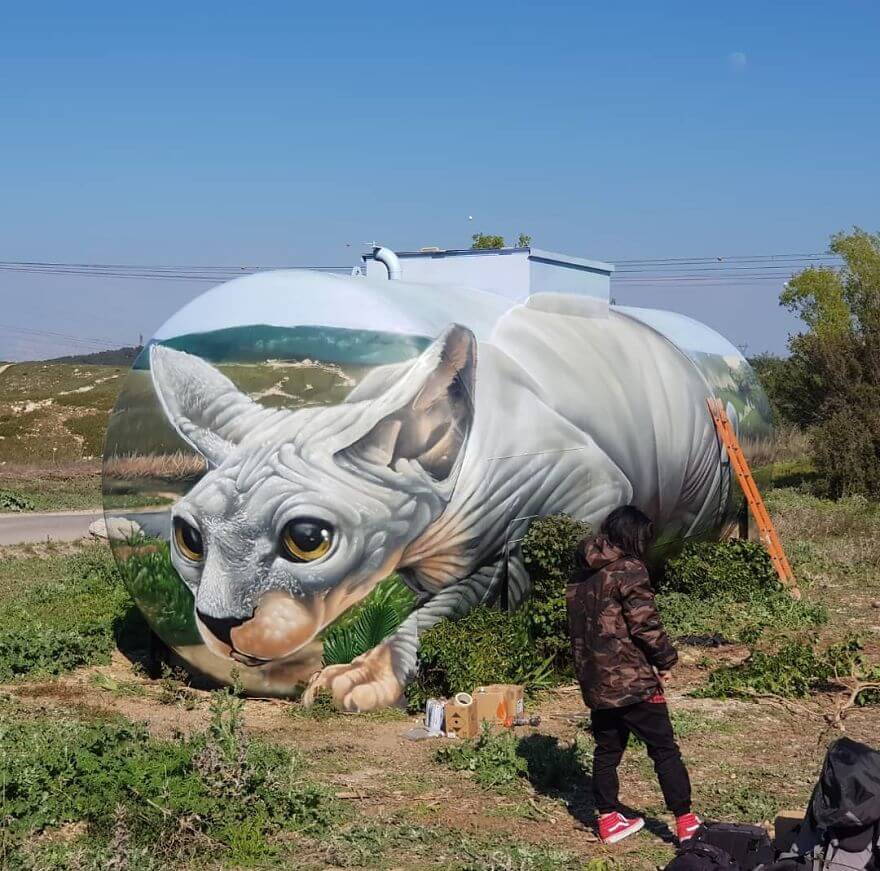 As you can see, there is a big sphinx cat walking through the bushes of the terrain. It is so eye-catching because it looks like it is really there. The creator of this artwork is Tom Bragado Blanco, differently known as Braga in the art community.
He is a 33-year-old artist from France that has been doing these kinds of illusions for years. Everything started since Braga was a little boy. Because he loved drawing, he self-taught himself with different techniques on how to create eye-catching illustrations.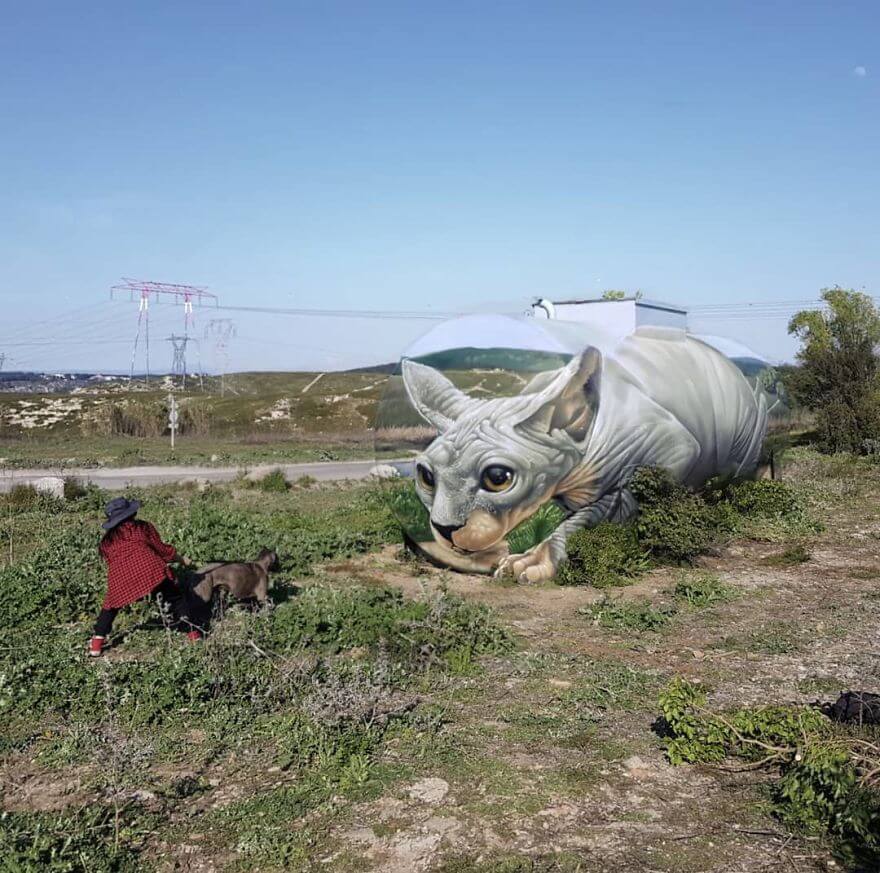 For Braga, it all started with designing caps, shoes and t-shirts. Because of his amazing talent, this artist later got small offerings such as painting home walls.
As Braga's art got even more famous, his offerings got bigger. So businesses in different locations started hiring him. But what he loves more is making public art. That is mostly how he got viral.
For his artwork, he uses the aerography technique. Braga learned this technique since he was 11-years-old. This kind of technique is usually done with spray paint but with the absence of stencils. Instead of stencils, 3D objects are used.
The Victorians used this kind of technique a lot and that is exactly where the artist got inspired by. Braga has numerous pieces of artwork that create a cool 3D effect.
Check them out:
#1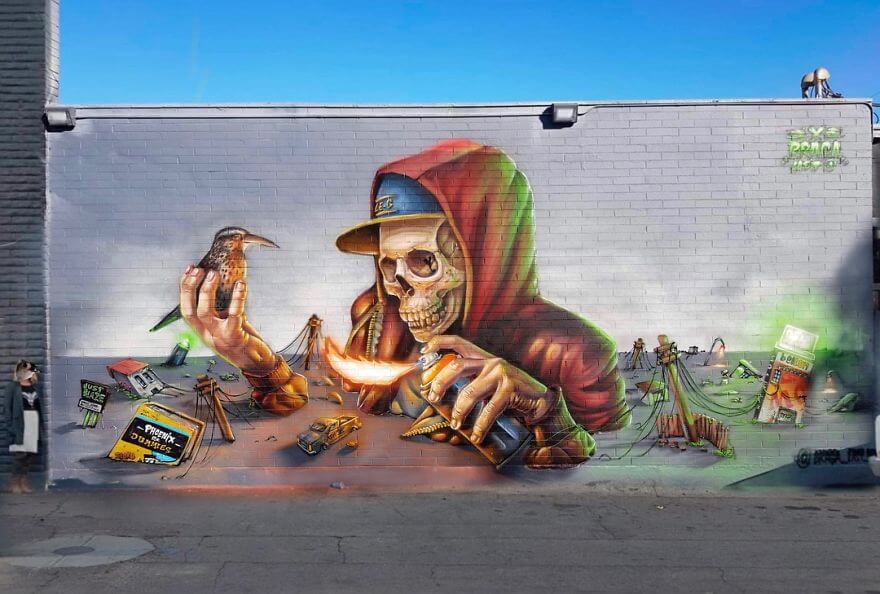 #2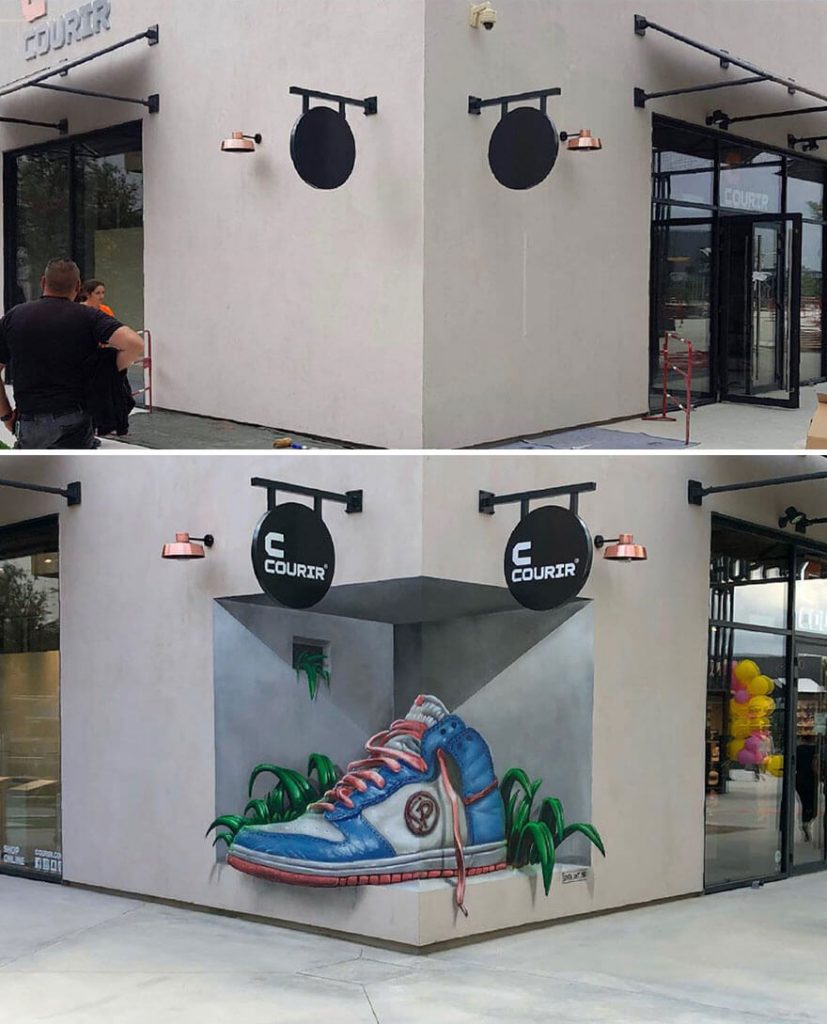 #3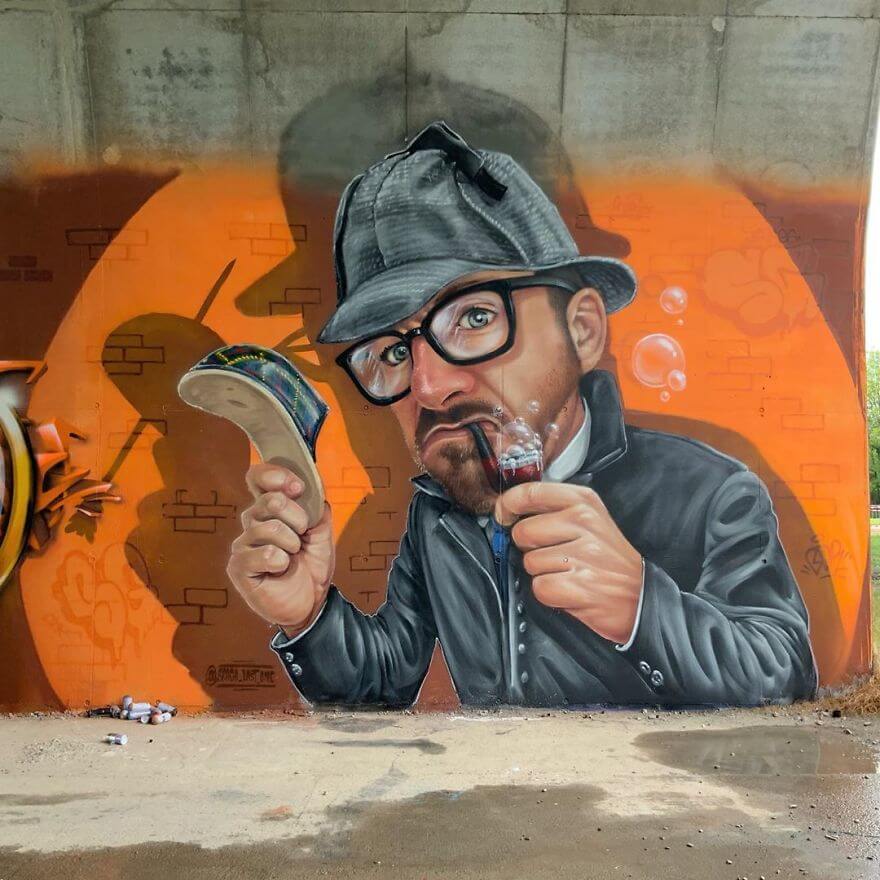 #4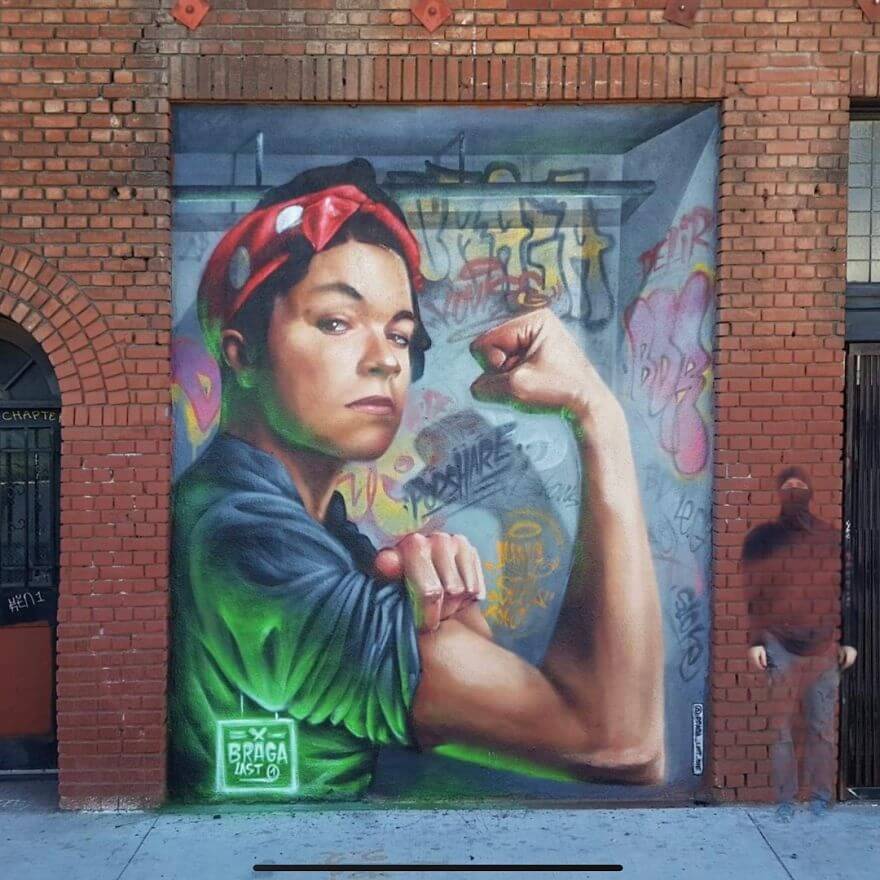 #5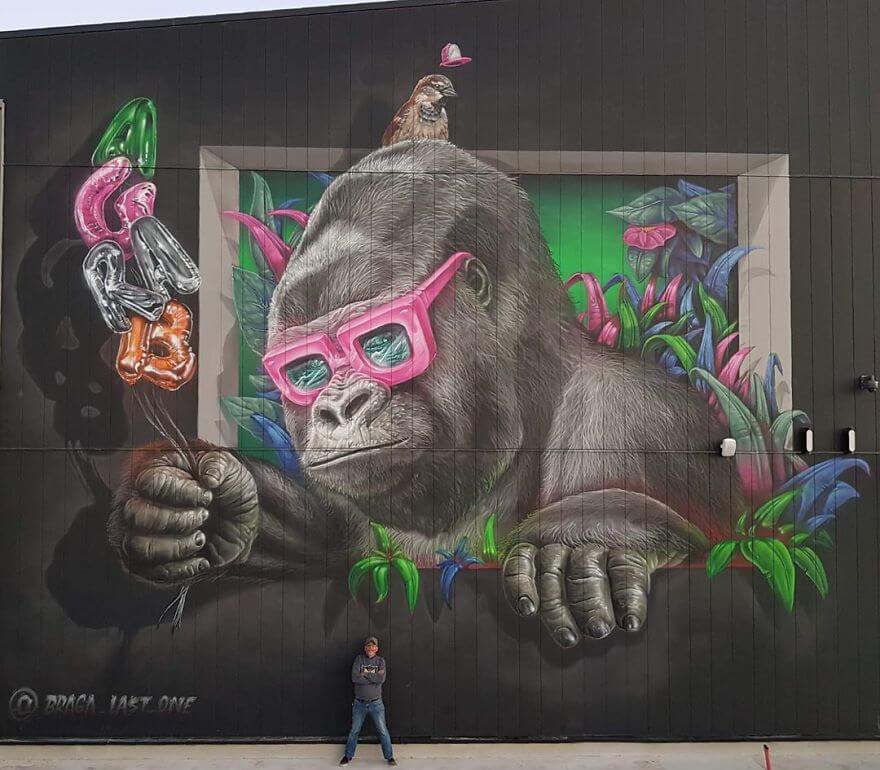 #6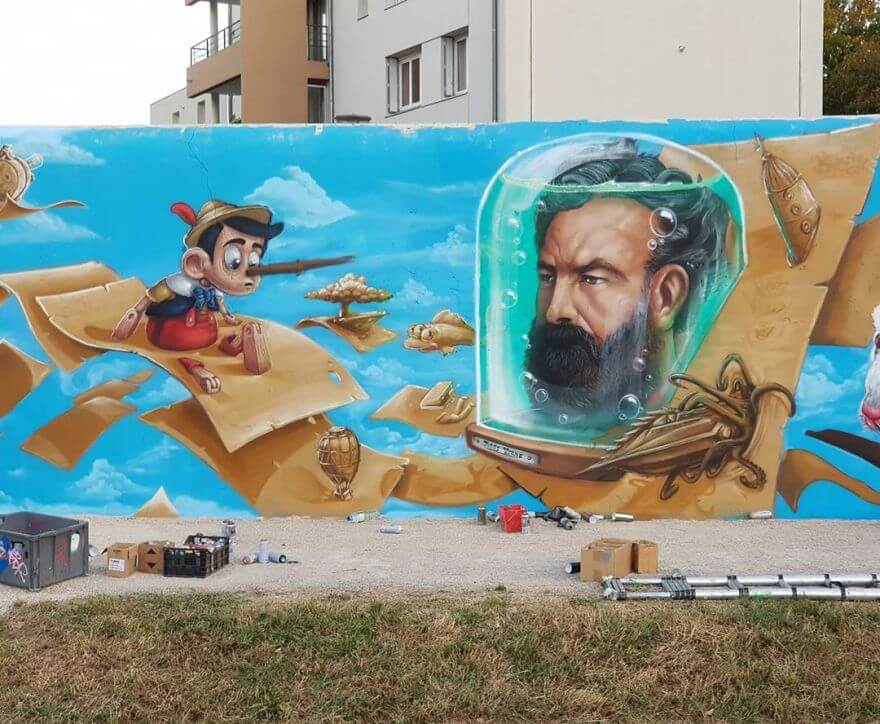 #7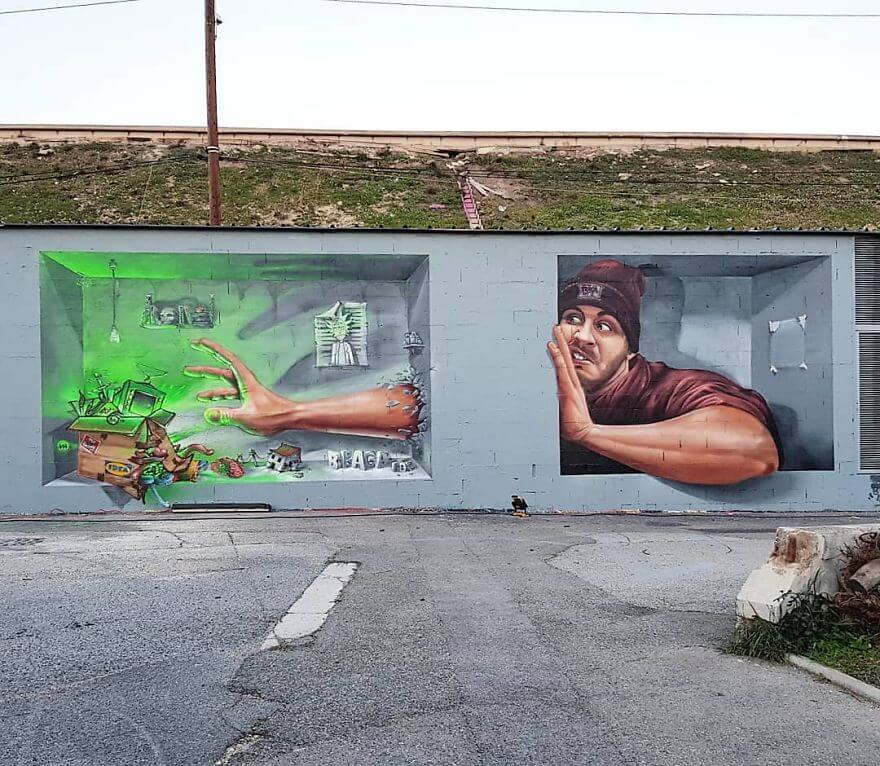 Source: BoredPanda