The Thug Life glasses meme is a funny meme where people put on sunglasses in a way that says " Deal with it " or like a boss. 
I bet most of us can relate and easily understand the thug life glasses meme. Or perhaps we all have that victorious moments whether small or huge win where we have to emphasize our authority "like a boss".
So most short pun videos and photo meme are accompanied with catchy songs from"Thug Life" gangster himself, Snoop Dogg' "In the Club"; and other contemporaries –   Dr. Dre's (with Snoop Dogg and other artists) Next Episode", and Ludracris' "Move B*tch Move Out the Way" up-beat-appealing songs.
How do you know you have a badass thug life sunglasses? Follow these rules:
The glasses are black
They have a few pixels on the side
If you grew up in a project or had a tough upbringing, it's thug life.
Below we listed a few thug life glasses memes which you may use to pun someone or whatever situation you are currently into – to shutdown nay-sayers, and haters.
#1 The "thug boss" himself –  Snoop Dogg Thug Life glasses meme original version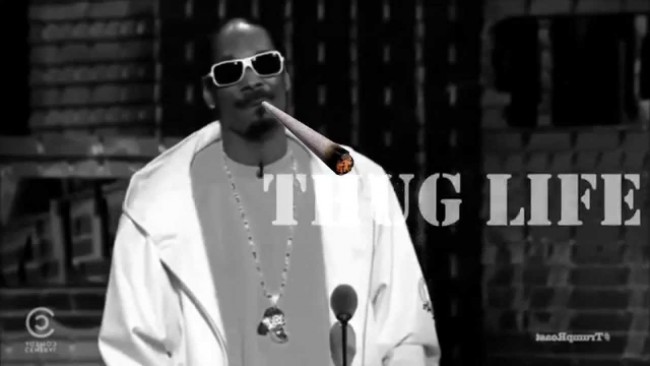 What better way to start the list is to look for a meme that all started all "Thug Life Boss" meme. The meme is a preview of the infamous speech he uttered to pun the used to be electoral presidential candidate (now president of the United States), Donald Trump.
The rapper speech contains candid sarcastic line of how a white family pushing out a black family from white house, which everyone reacted loudly and in cheer as the spiels come out of his mouth.
In the next few hours after his infamous speech was heard by a lot of viewers, massive meme about it came out emphasizing how "thug" he really is.
#2 Baby Boss living a "thug life" and putting on the glasses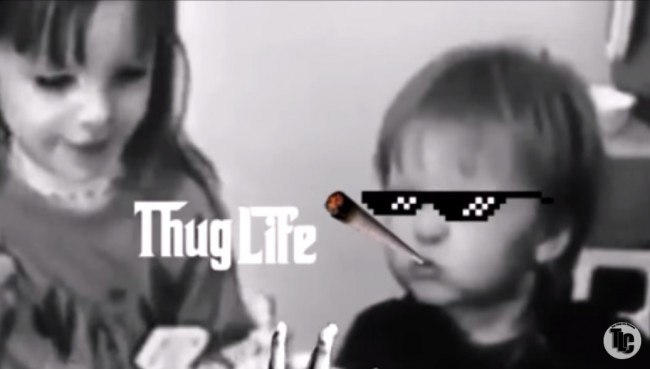 The toddler became famous while stealing the limelight out of his big sister's party. Once the birthday song is done, he blew the birthday candle first before the celebrant did.  Truly, an adorable scene stealer!
#3  Well, Subliminal Message. It is everywhere.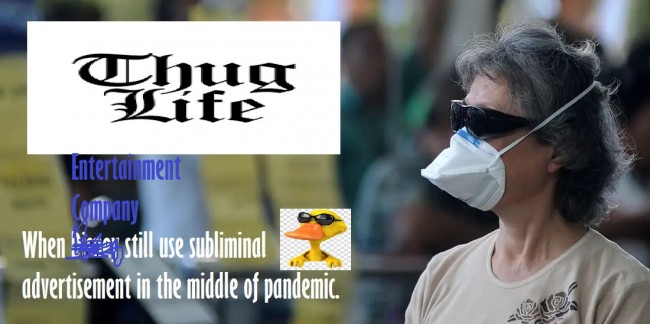 It's funny how a photo from a news outfit can wittingly turned into a meme punning a famous entertainment company. Long live *** Duck! You are a  legend.
#4 I don't do fashion. I am fashion.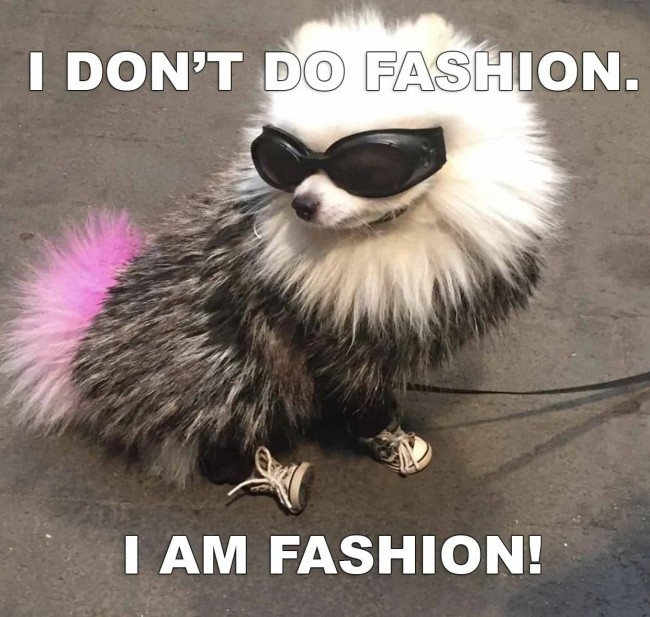 Who does not like miniature dogs? Adorable, right. Well, the glasses hyped the look more. Don't you think?
#5 Martin Luther joining the spot on "I told you so" – "Like a Boss" style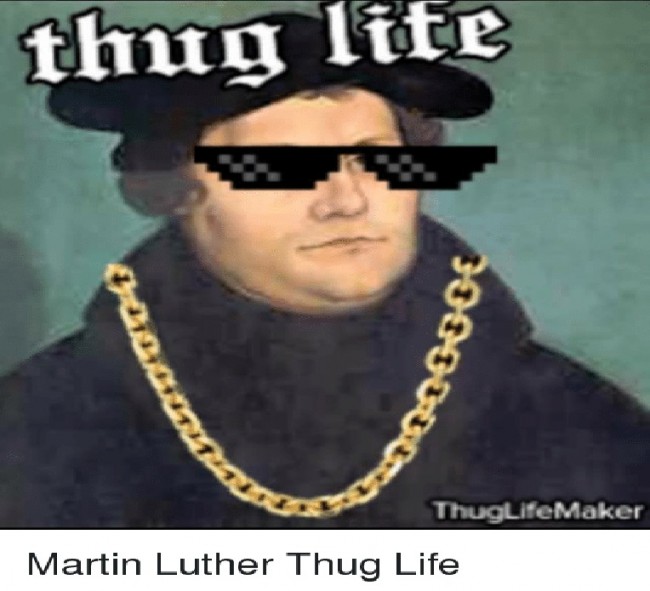 Morphing back in time of famous reformist and professor Martin Luther, he has enlighten people into a better life because of his unpopular philosophy and ideology at that time. He might have had struggles in educating and leading those people during his time but well, he did it. and He died to see it happen.
Which makes him a "thug". ( Urban meaning of thug these days is contrary to bad is "like a boss" or a person in authority.)
#6 Another infamous President Trump meme
Creatively editing the first family into a hilarious meme never gets old. There are still audiences for these couple. Whether to support them or bash them – people still want to know something about them. There is no bad publicity, as long as they are talked about. They become relevant.
The photo was taken while the two was trying to check out the supposed rare eclipse phenomenon last year.
#7 Duterte: Hold my glasses. I got bigger and bolder one!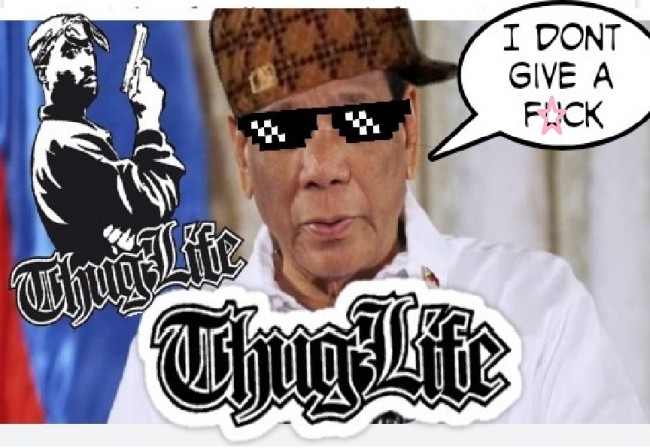 In case you missed it (ICYMI), recently ( and its common in most of his public appearances, President Rodrigo Duterte utters blunders and condescending words) he again was accused (or perhaps he means it) of ordering a shoot to kill command on those who threatened the lives of the Philippine economic, and health front-line-workers during the  present (world's) country's emergency state. Filipinos are often torn if he was throwing a joke or just being shady.
The above meme circulated from a media company where Duterte released intimidating words to Canada's Prime Minister.
The  squabble is about the tons of garbage  from Canada shipped to Philippines years ago which was labeled as a different cargo. PM Justin Trudeau then, took action as soon as he received " The Savage's" message.
#8 Jojo reference meme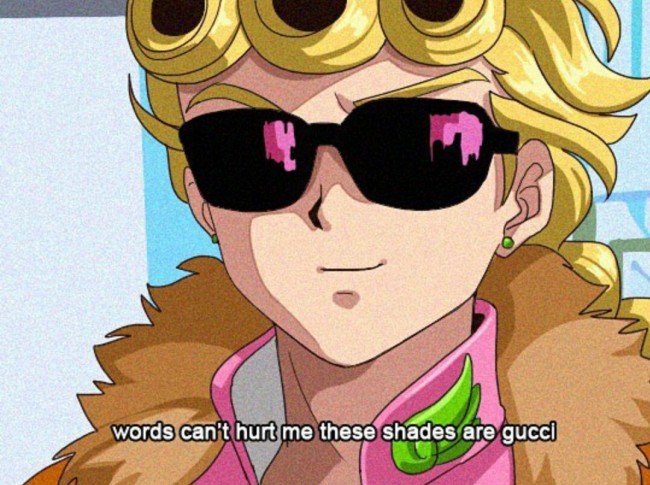 Jojo Bizarre Adventure anime is quite popular for almost all meme. With the luxurious and lavish outfit worn by the anime characters, the over the top dialogue will surely make you laugh out loud.
#9 Leonardo just don't give a cent.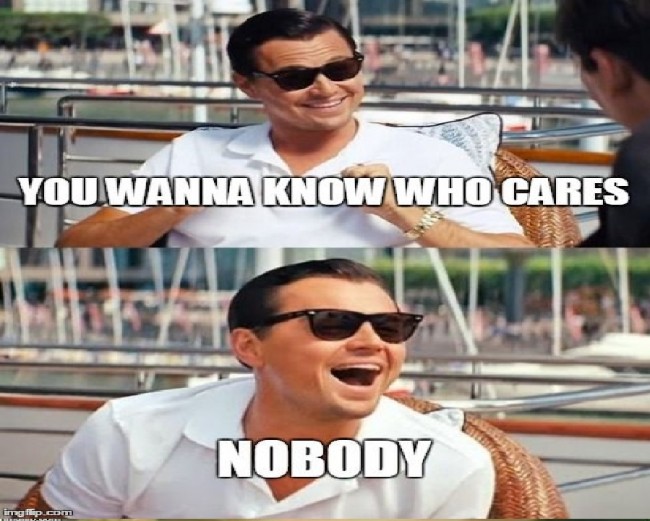 The meme is a crop from the movie Wolf Of Wall Street where Leonardo Dicaprio was nominated for Best Actor in Oscars. His role there is a fierce and a heartless but successful stockbroker who spent his time carefree on drugs, money, sex, and other vices. The movie almost won him Oscars.
By the way, if you want to get the thug life sunglasses for yourself you can actually do it on Amazon, just go here and pick your favorite pair.

These were 9 examples of the Thug life glasses meme, if you enjoyed these, make sure to also check out this post about king of the hill memes and don't forget to share with your friends