Birthdays are special days and we make them that way for our dearest friends and family. Special attention, best wishes and special presents are things we do for them on that special day. If you want to make someone's birthday even more special than you used to (someone close whom you won't just write Happy Birthday! on their FB wall) here we have a suggestion. A space themed cake!
This space birthday cake is your way to say You mean a planet to me! or You are my Universe! Or  A home for the brightest star! … You can let your imagination play around the clock with appropriate wishes and statements cause the cake itself is spectacular.
Naushee (aka Pedagiggle) has created this space themed cake for her 4-year-old son, Ilyas. We can imagine how delighted he was when he first look at the cake and its outside –  the tall treat with hand-painted planets among the cosmos, while a rocket ship blasts off the top of the cake. I can see the stars of excitement in his child's eyes already. And than comes the cutting of the cake and the biggest surprise – multi-layered space and a whole solar system starting to reveal! Ilyas must've been speechless for a moment or two.
The mum, a creative baker, explained, for MyModernMet:
 "I wanted to make a galaxy/ space themed cake that was space-y on the outside but also space-y on the inside. I could not find a recipe so I had to improvise."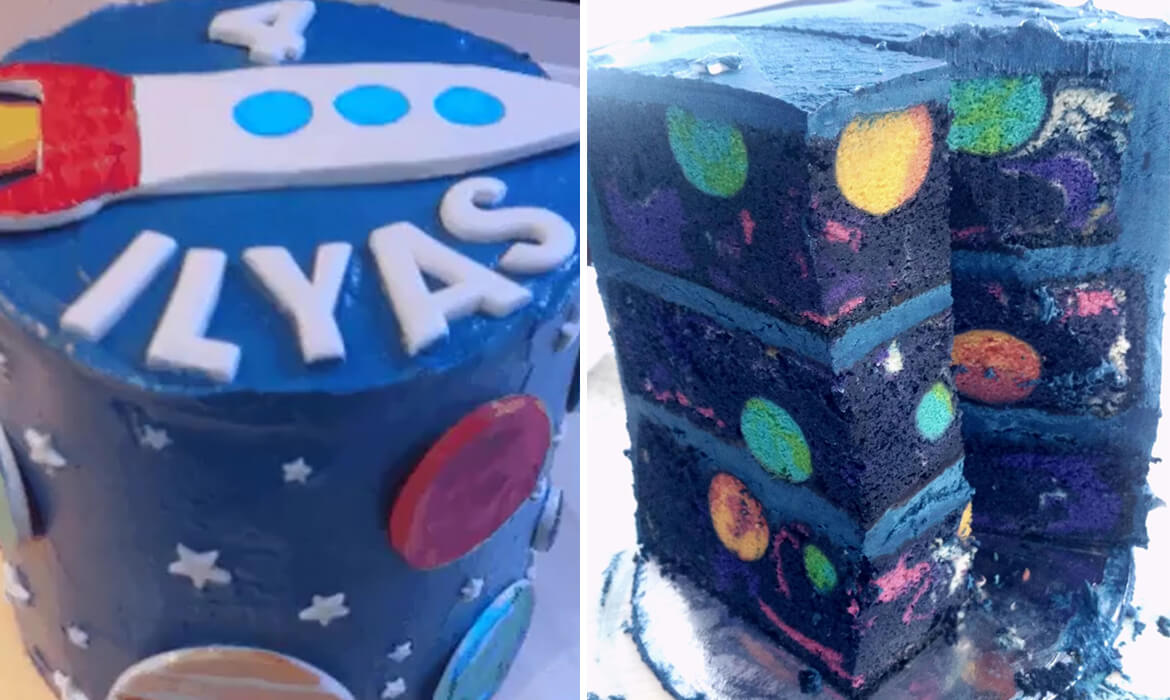 She started with a white cake recipe in order to have "true colors and white galaxy/Milky Way swirls."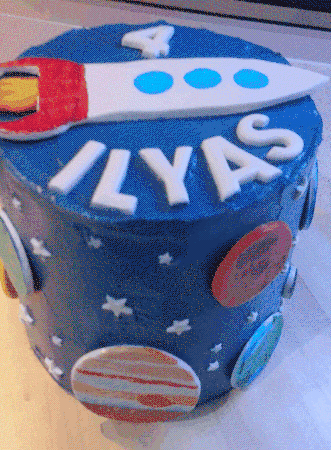 Then, she dropped in food coloring for the green, blue, red, orange, and yellow, representing the planets and the sun.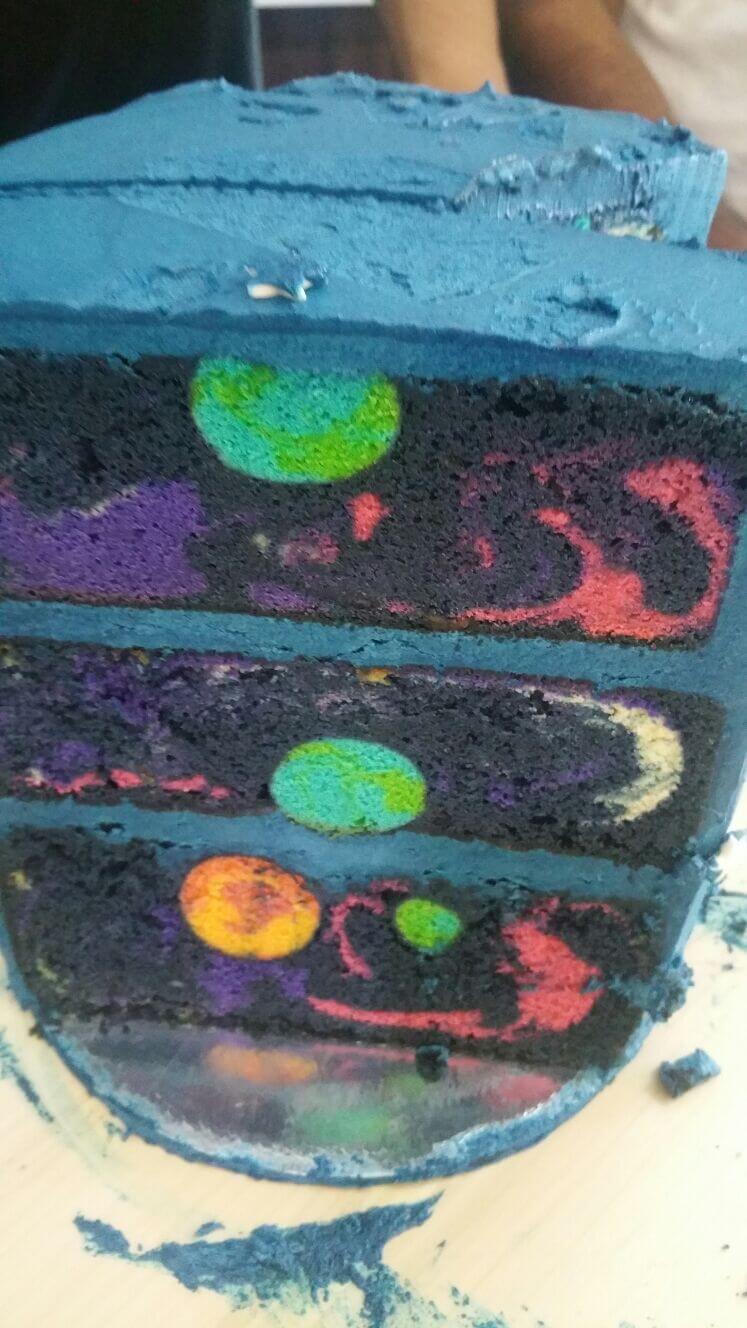 These were fashioned into spheres with a cake pop mold and later incorporated into the swirling purple of the overall cake.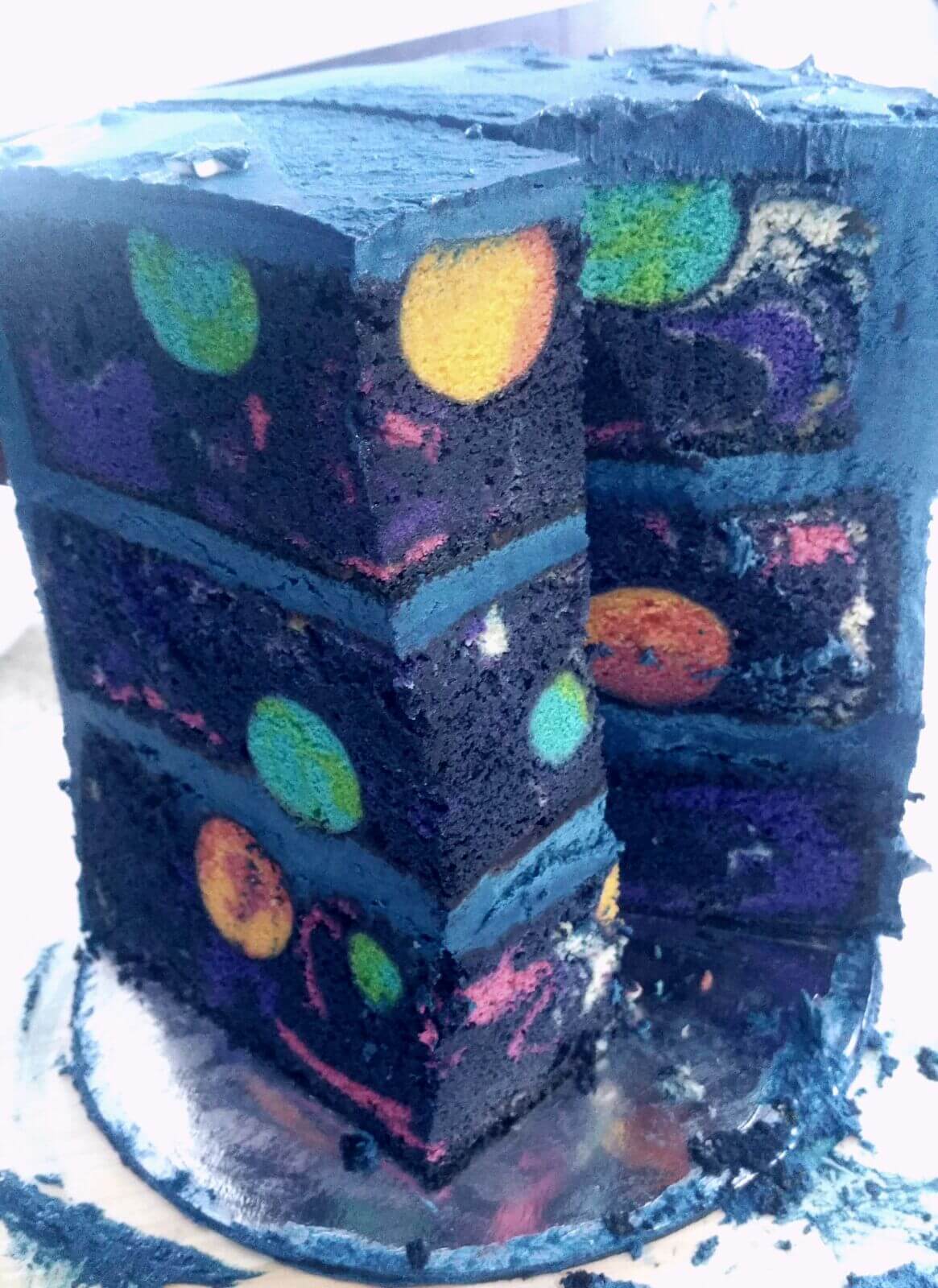 Check out the full recipe and instructions on Imgur. h/t: mymodernmet