Getting the right image for
great memes
is all about timing. Most of the time it's
just
a bad photo. In the case of the Drunk Baby meme, the timing was perfect.
This baby actually looks like she's had a few pints and she's telling everybody what she's
really
thinking
.
She looks like her speech is slurring and she's got the full on beer goggle effect going. Where is this kid's mother, anyway? Who would let a baby drink like that?!
The caption for each Drunk Baby meme is always something somebody would say if they were drunk. But the majority of the time it's what a baby would say if they were drunk. That makes it a million times funnier, and that's exactly how we like it right?
Take a look at this list of Drunk Baby memes. Let us know what you think in the comments section.
1. My place or yours tonight?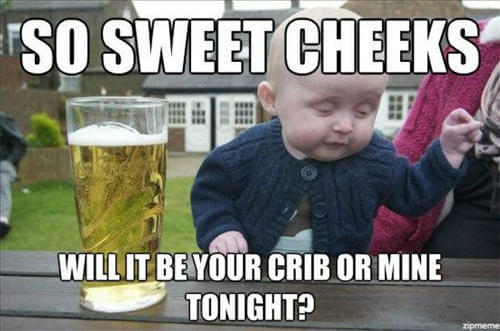 2. When her husband walked in i shi*t myself – just another drunk baby meme for you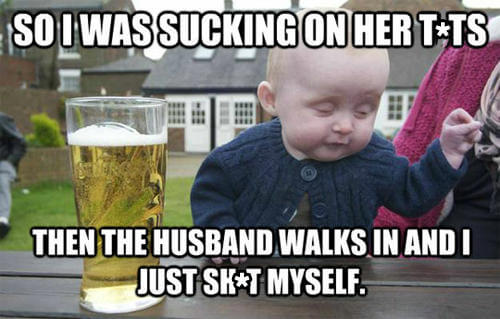 3. Gets new hot wheels car – swerves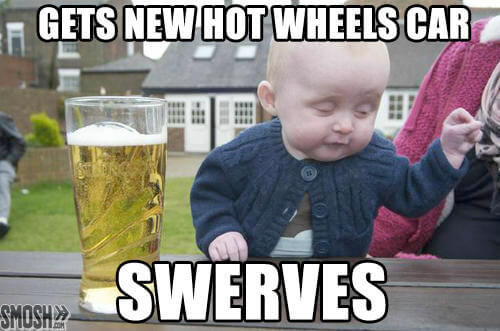 4. This little piggy is going to the bar!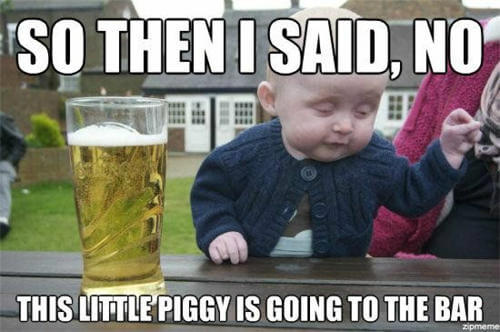 5. I shit you not! The airplane was coming straight to my mouth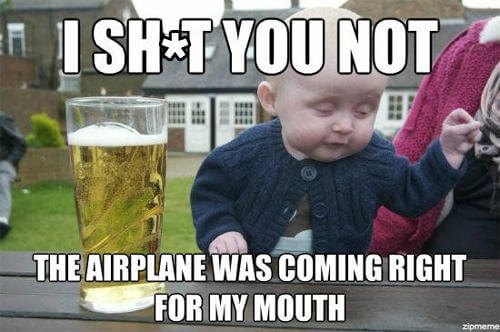 6. I lost 10 pounds last week because i got circumcised
7. Doesn't know how to walk? Don't dare to dance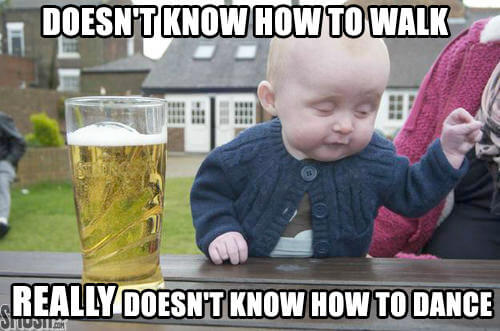 8. All i said was DA-DA and everyone lost their sh*t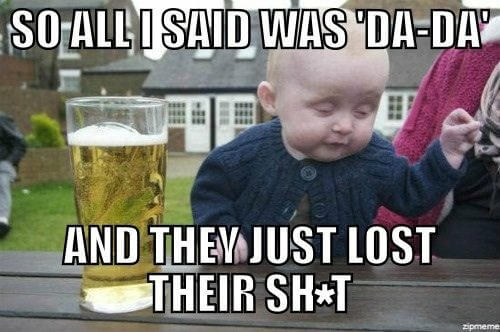 9. Then i says to her, NO! I got your nose!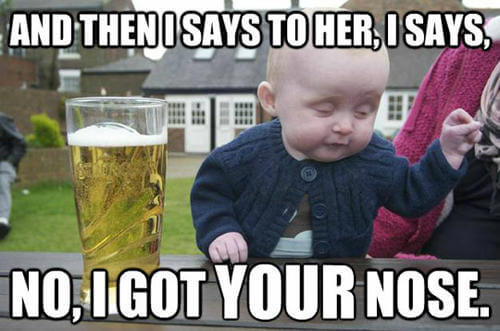 10. I'm just sayin..just sayin..Dora? I'll explore you
11. This guy just disappears and suddenly comes back and yells – Peek-A-BOO!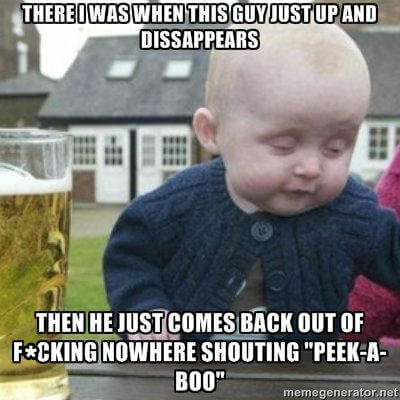 12. My sister is really my mommy. I think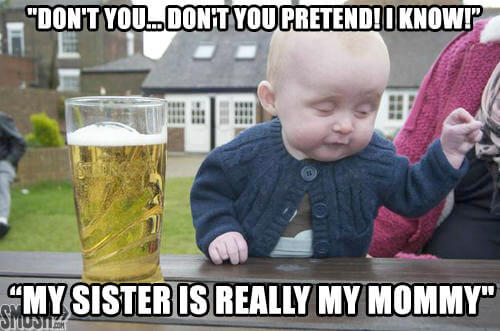 13. I shi*t you not. Oh wait, i just did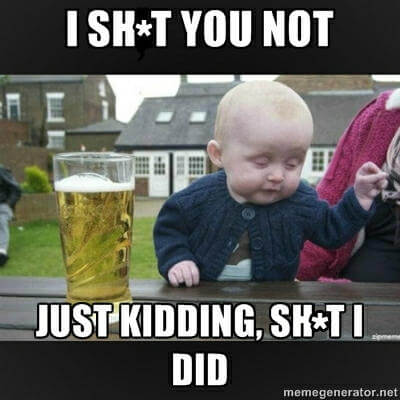 14. 12 steps? I didn't take my first yet
15. If they put me in that crib one more time, i'm out of the house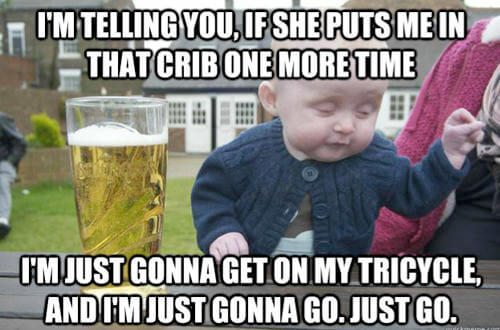 16. It's rough out there on day care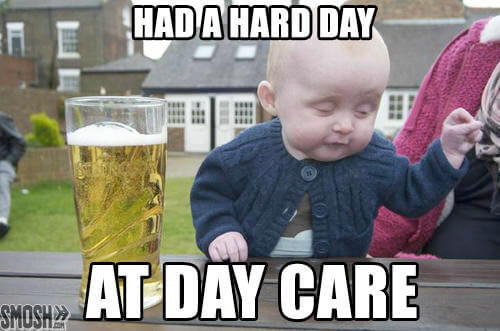 17. I have to be up at 3am tomorrow to wake my parents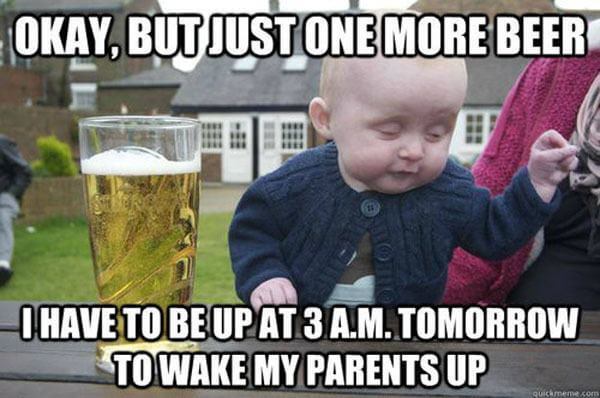 18. I didn't feel anything during my childbirth.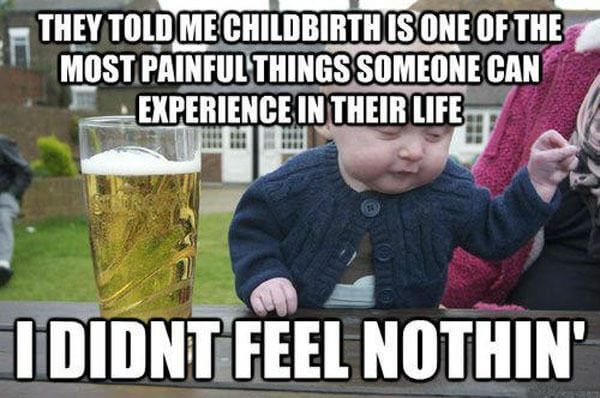 19. Sure officer, i'll touch my nose.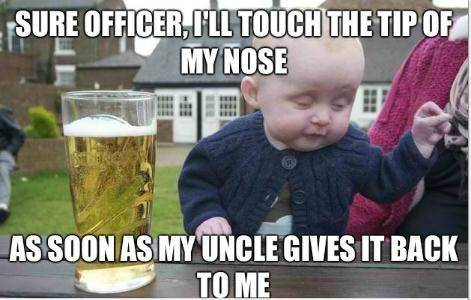 20. After 9 months, suddenly i get evicted. And on my birthday!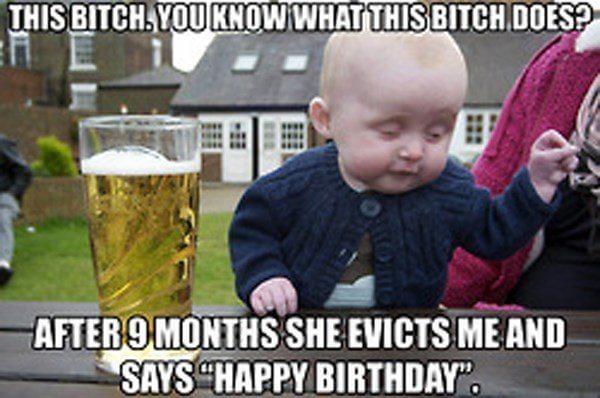 21. I love you mom!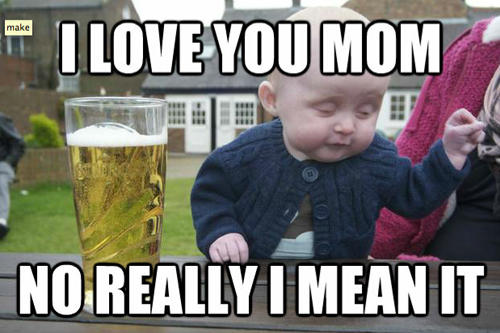 This list of the drunk baby meme pictures got me thinking i should not have kids. Share with your friends.