Do you like little tubes? Why are you so confused?! Oh, mi scusi, I should've said Cannoli or singular cannolo, meaning "little tube", which are delicious Italian pastries of the Sicily region. More precisely it's fried pastry dough with ricotta filling. If you're already a fan of these cute little tubes we found you a full Italian Cannoli recipe to prepare them in your home with detailed instructions. If you still haven't try those we highly recommend to scroll down the gallery and immediately fall in love with an idea.
Italian Cannoli recipe originated in Sicily and are a staple of Sicilian cuisine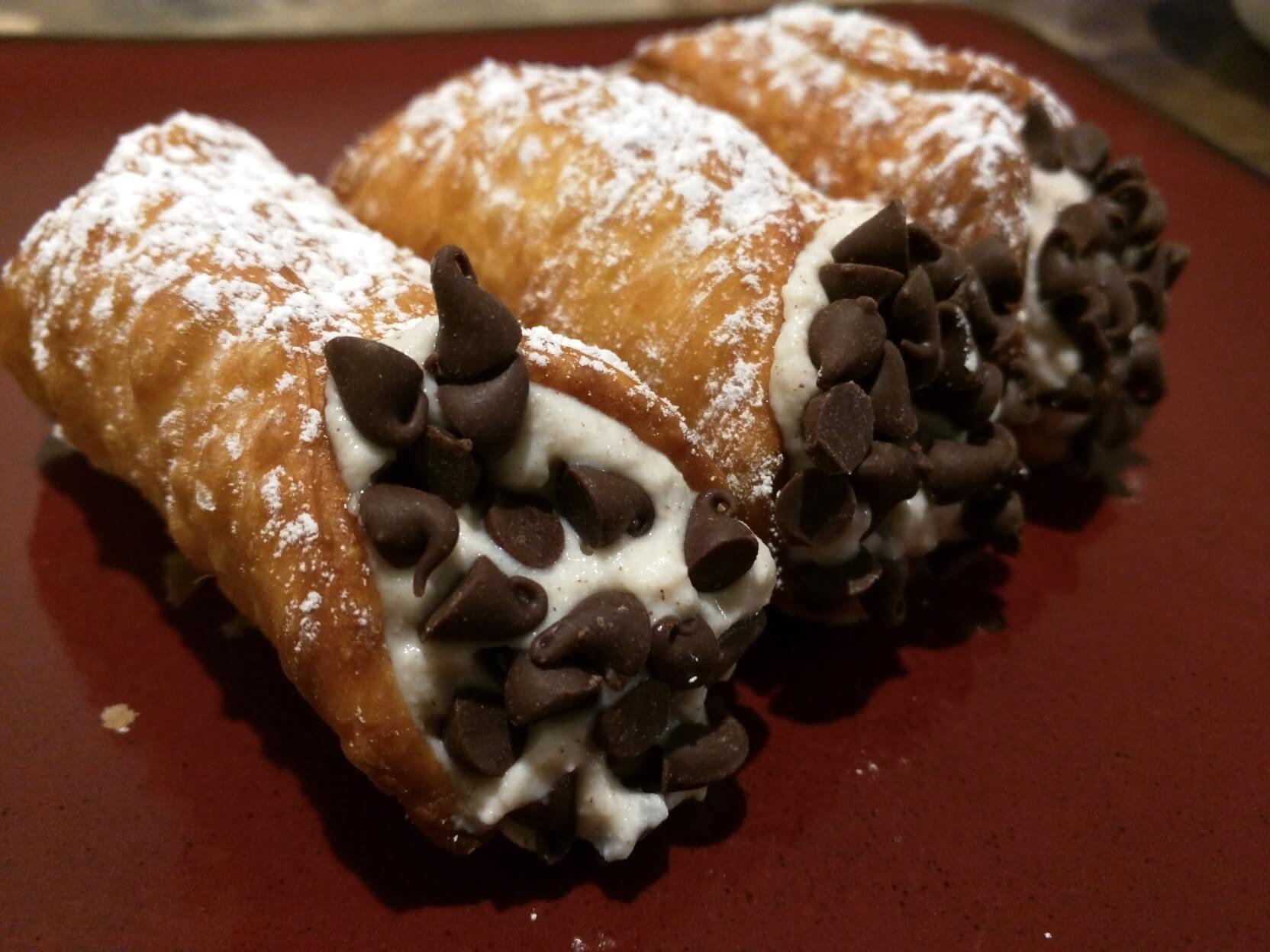 What you need
Shells
All-purpose Flour – 2 Cups
Granulated Sugar – 1 Tbsp
Kosher Salt – 1/4 tsp
Unsalted Butter – 1 Tbsp + 2 tsp
Egg Yolk 1
Dry White Wine – 1/2 Cup
Filling
Ricotta Cheese – 2 Cups
Powdered Sugar – 3/4 Cup
Ground Cinnamon – 1 tsp
All-spice – 1/4 tsp
Heavy Cream – 1/4 Cup
Semi-sweet Chocolate Chips – 1/4 Cup
Lemon – 1
Egg (Lightly beaten) Egg Wash
Powdered Sugar – For Dusting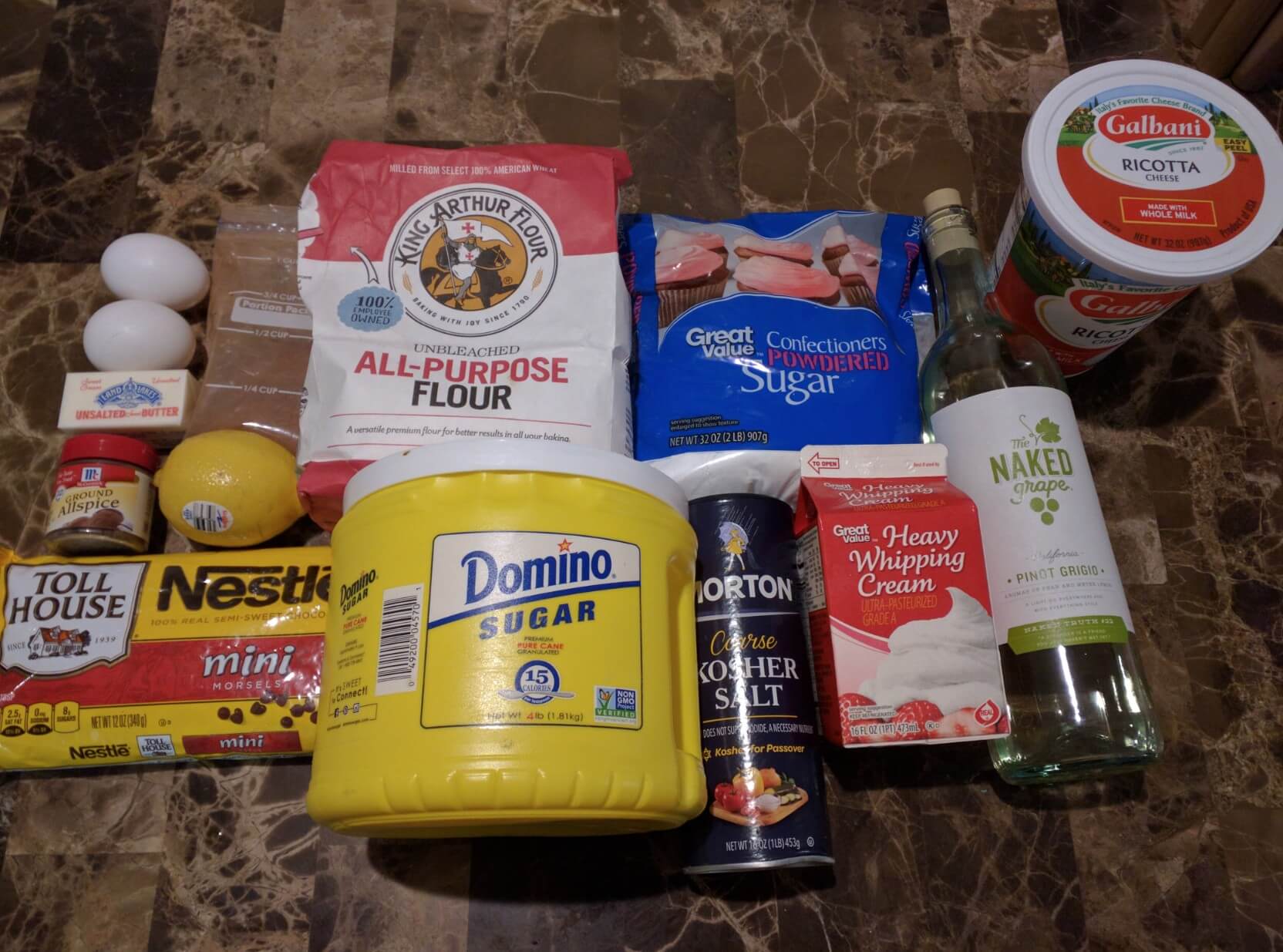 What to do:
Begin the dough by mixing the flour, sugar, and salt in a food processor. Pulse to evenly blend.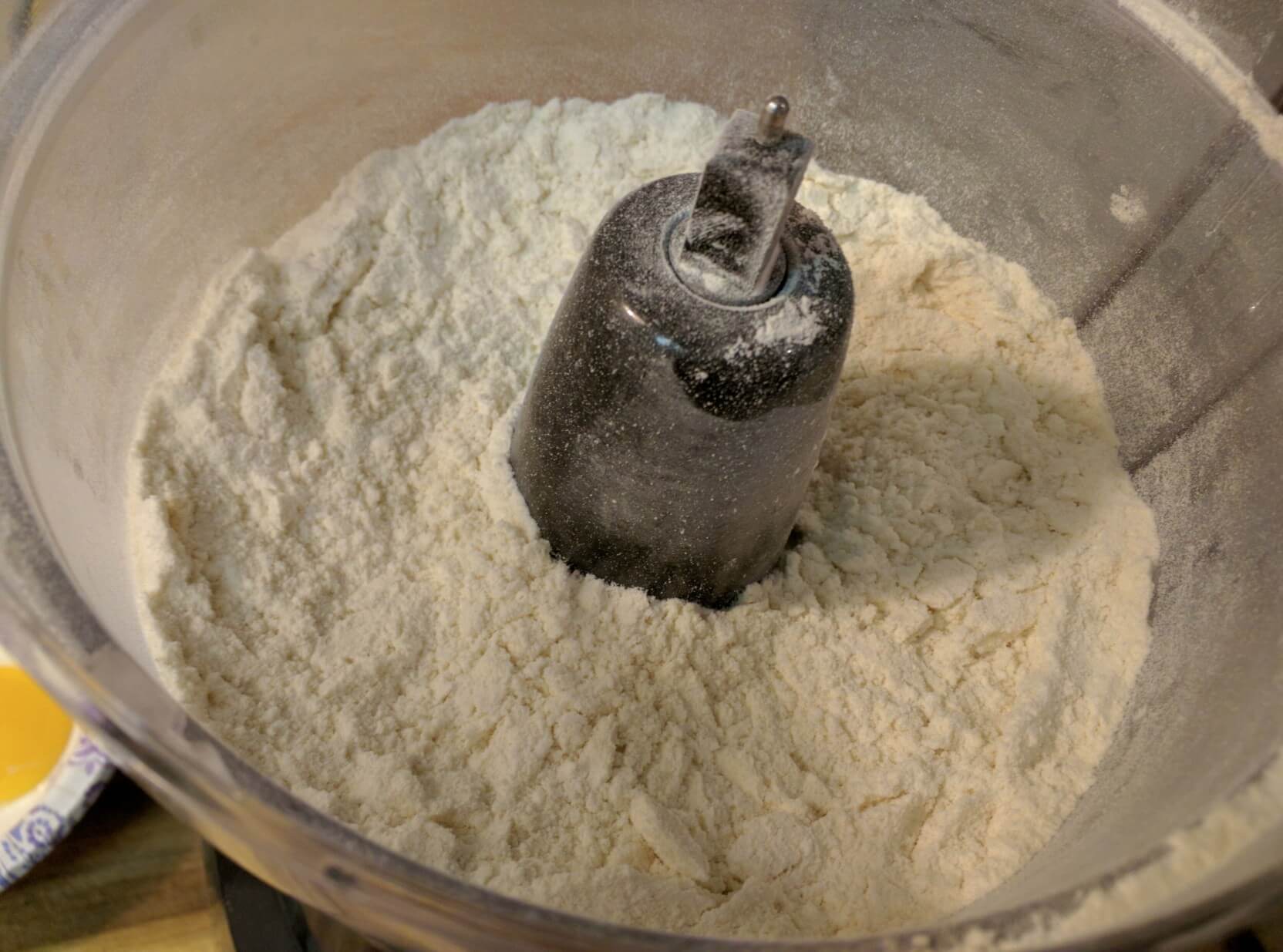 Add the cubed butter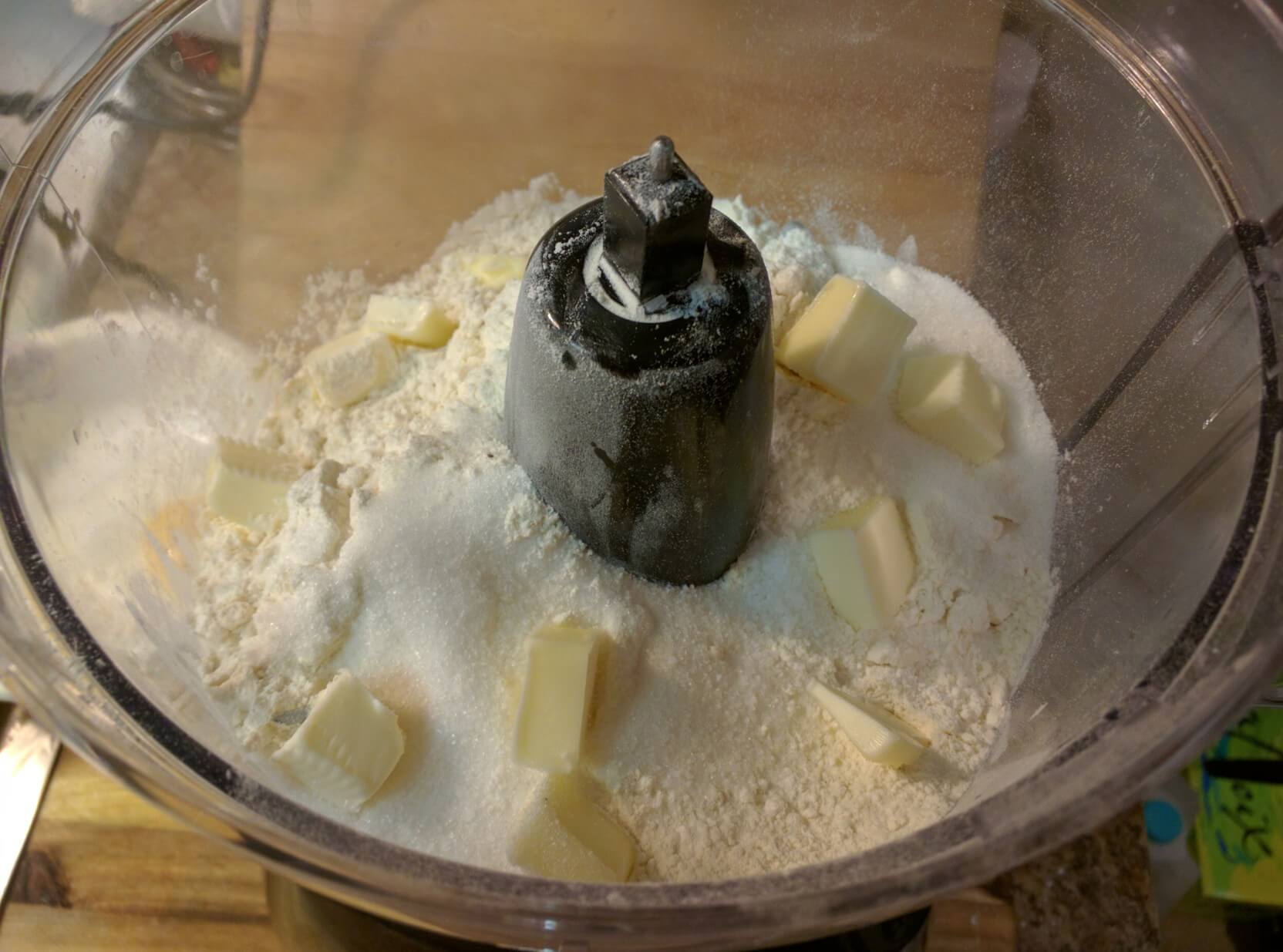 Add the egg and wine. Blend until the dough begins to form.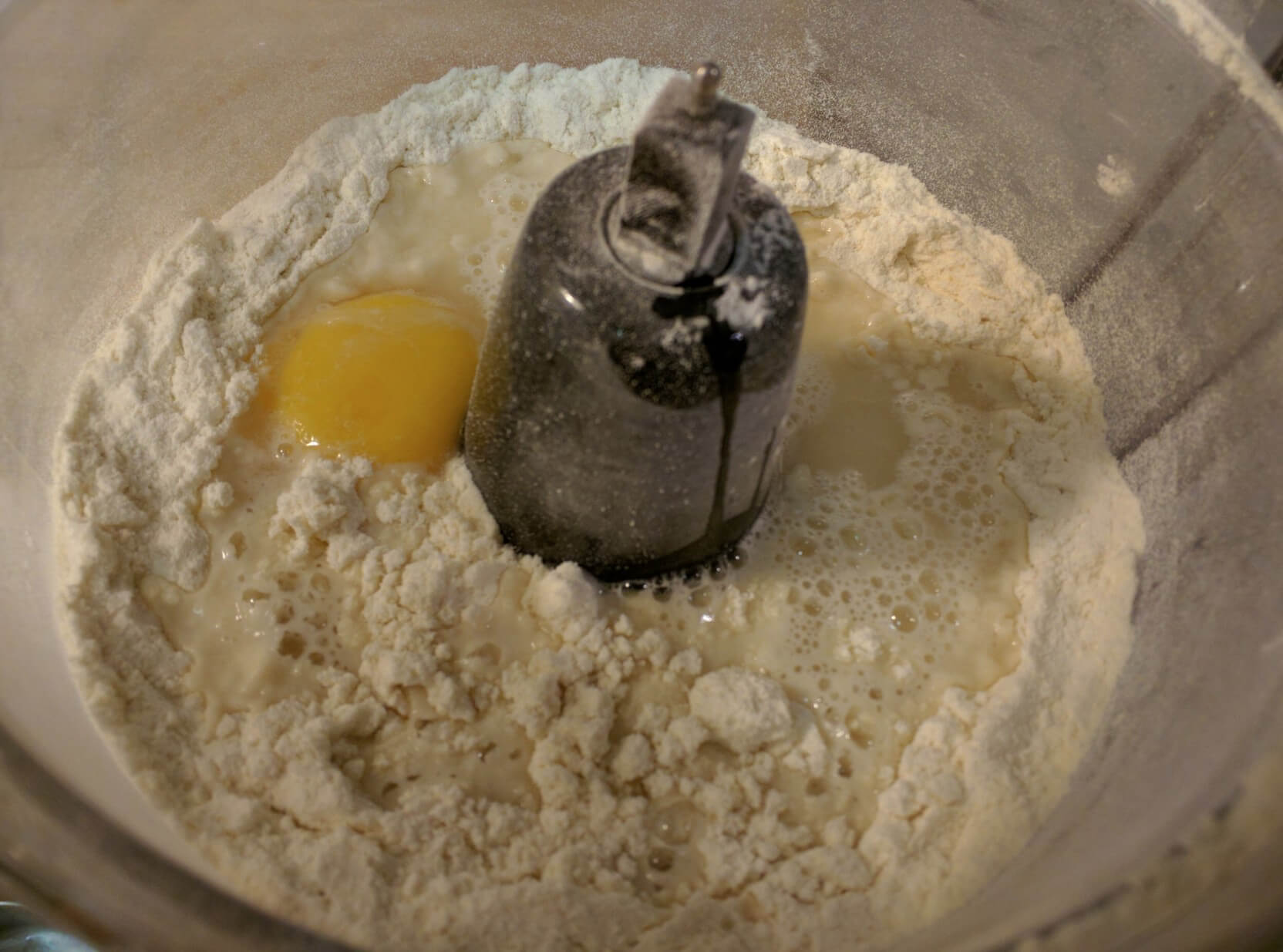 The dough should look like this in this phase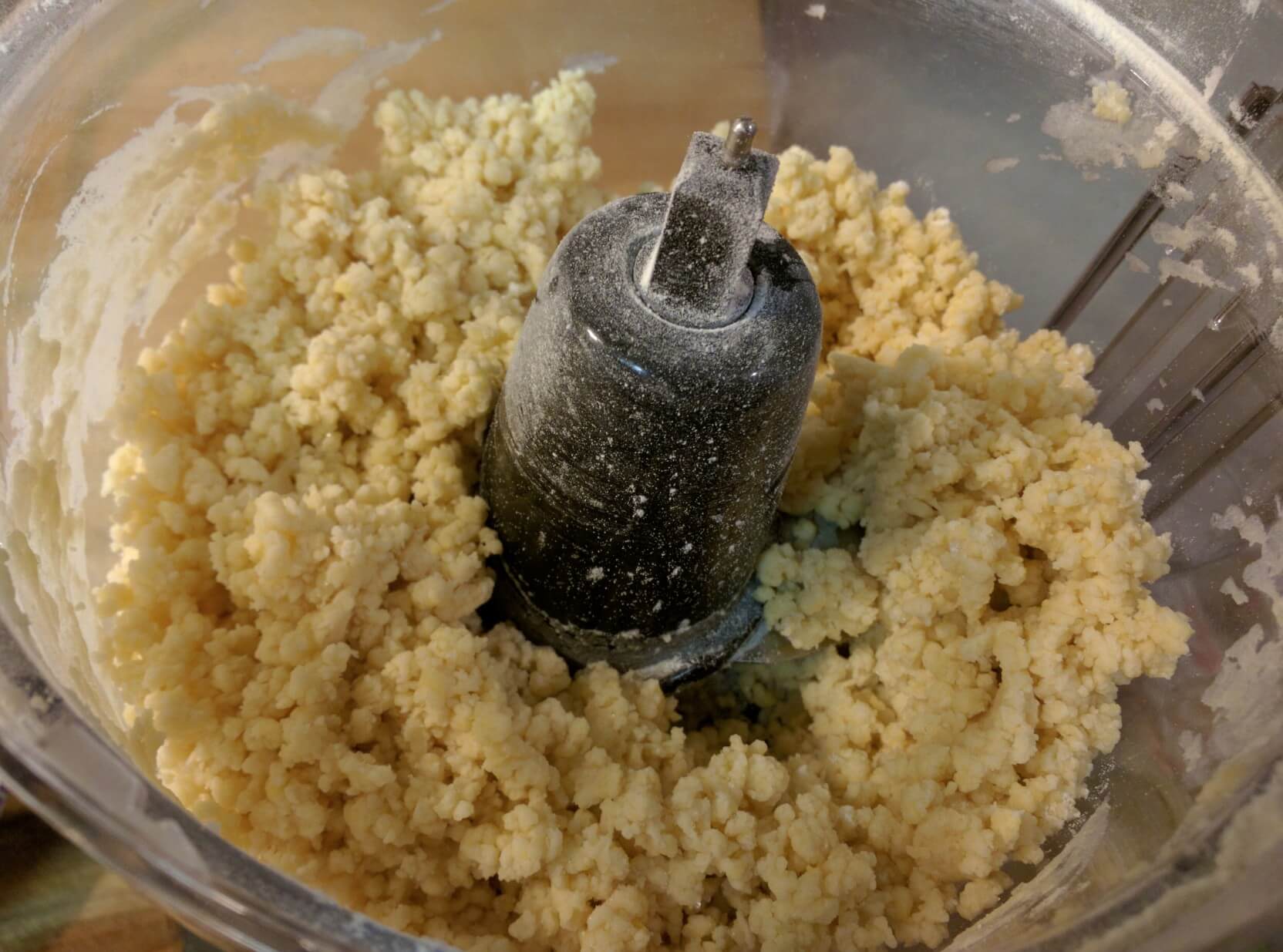 Turn the dough out and knead it with your hands until it becomes a single dough ball.
Wrap the dough in plastic and rest in the fridge for a minimum of 2 hours.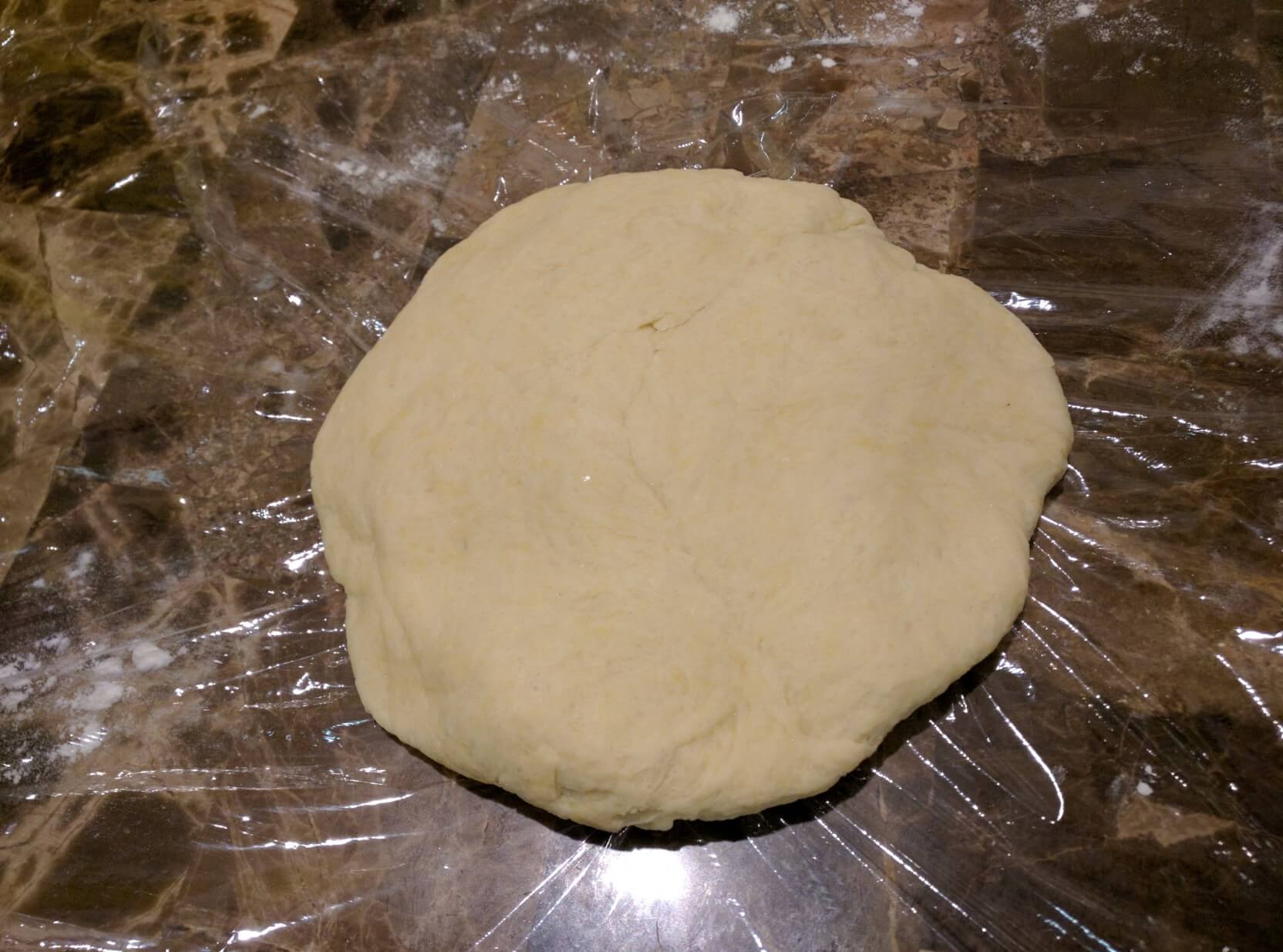 While your dough is resting, move your ricotta to a strainer over a large bowl and refrigerate for at least 1 hour.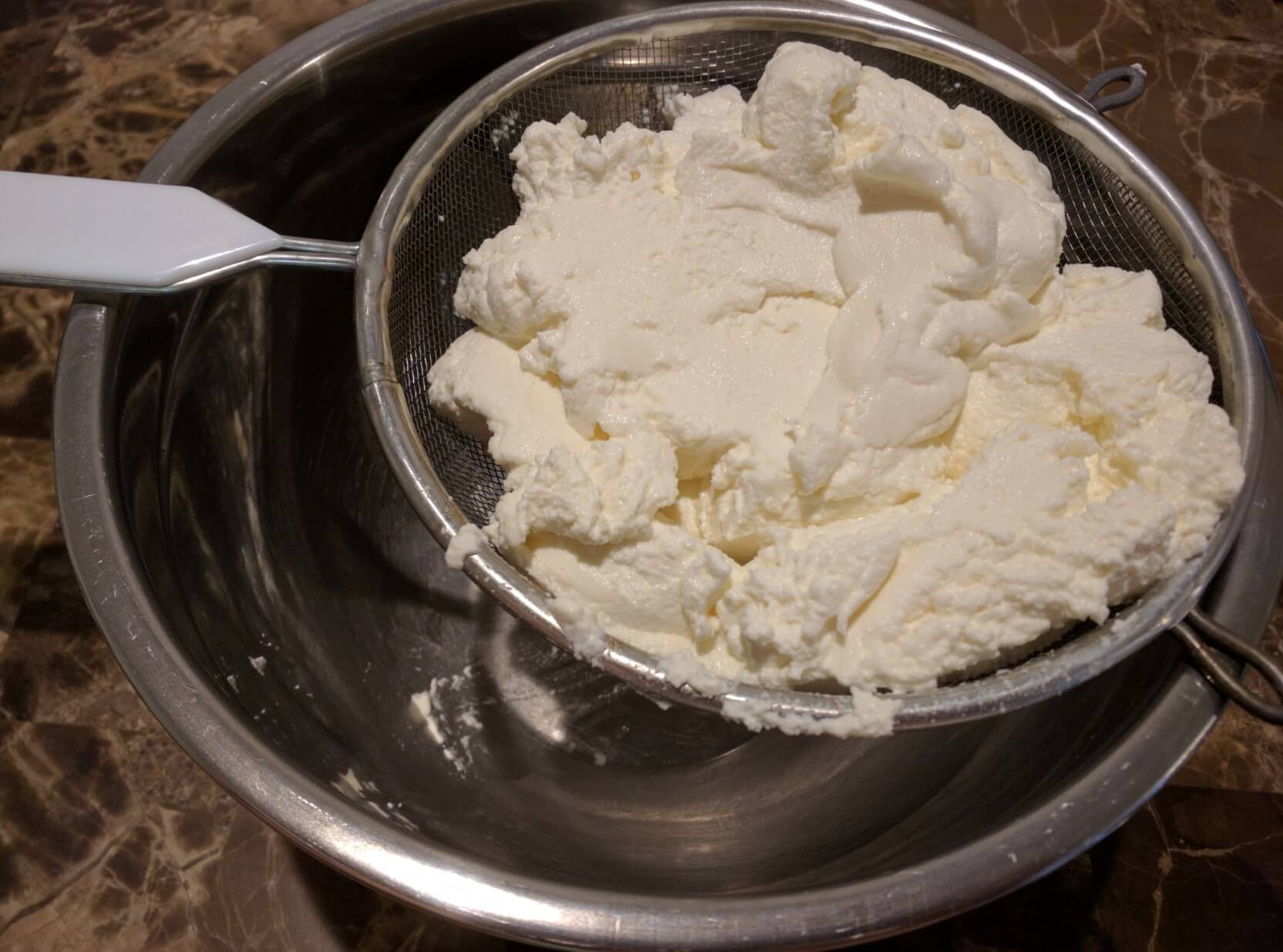 This will allow the excess moisture to drain.
Add the powdered sugar, cinnamon, and all-spice. Mix to blend.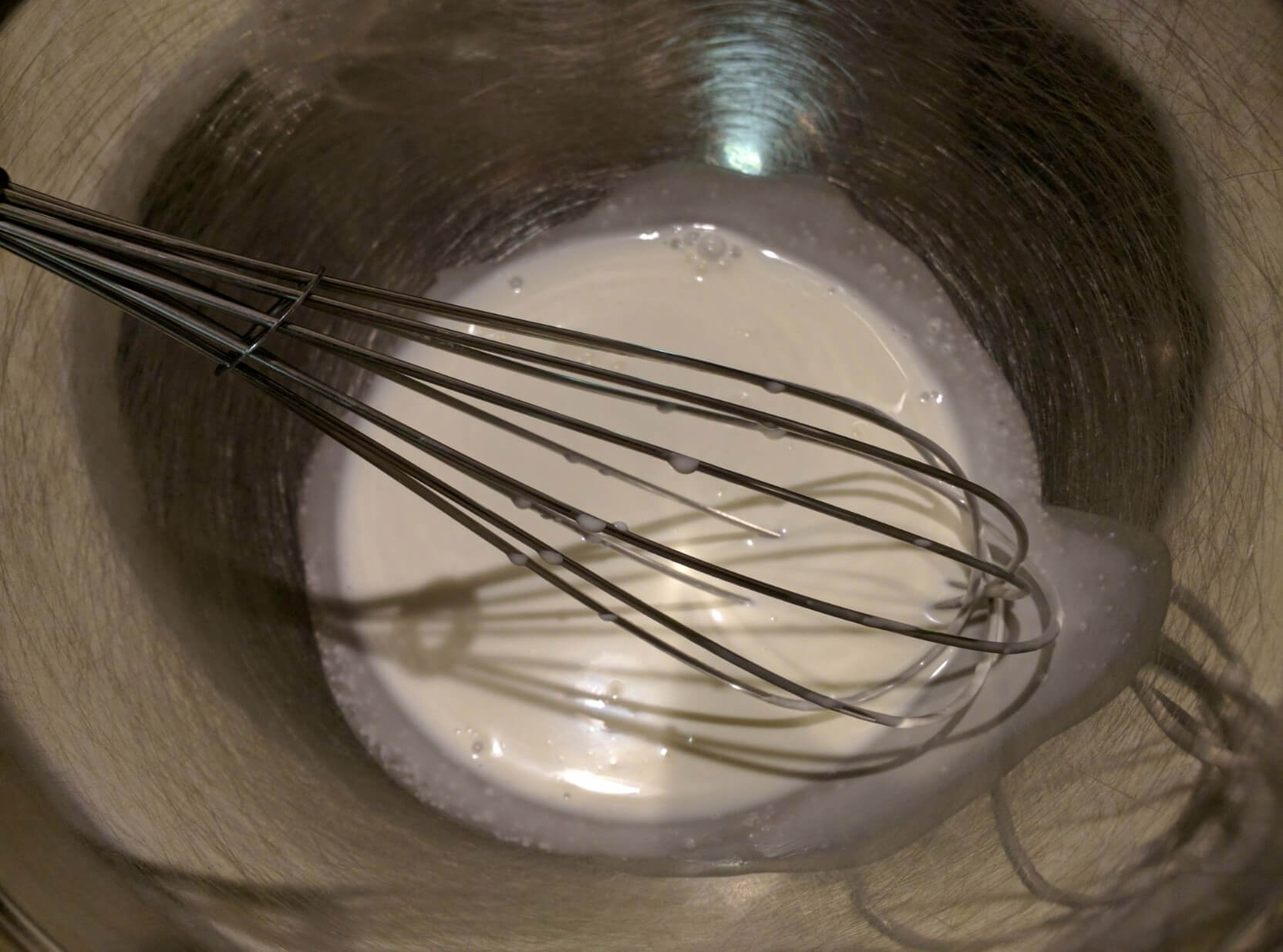 In a second bowl, whisk the heavy cream until it reaches medium peaks.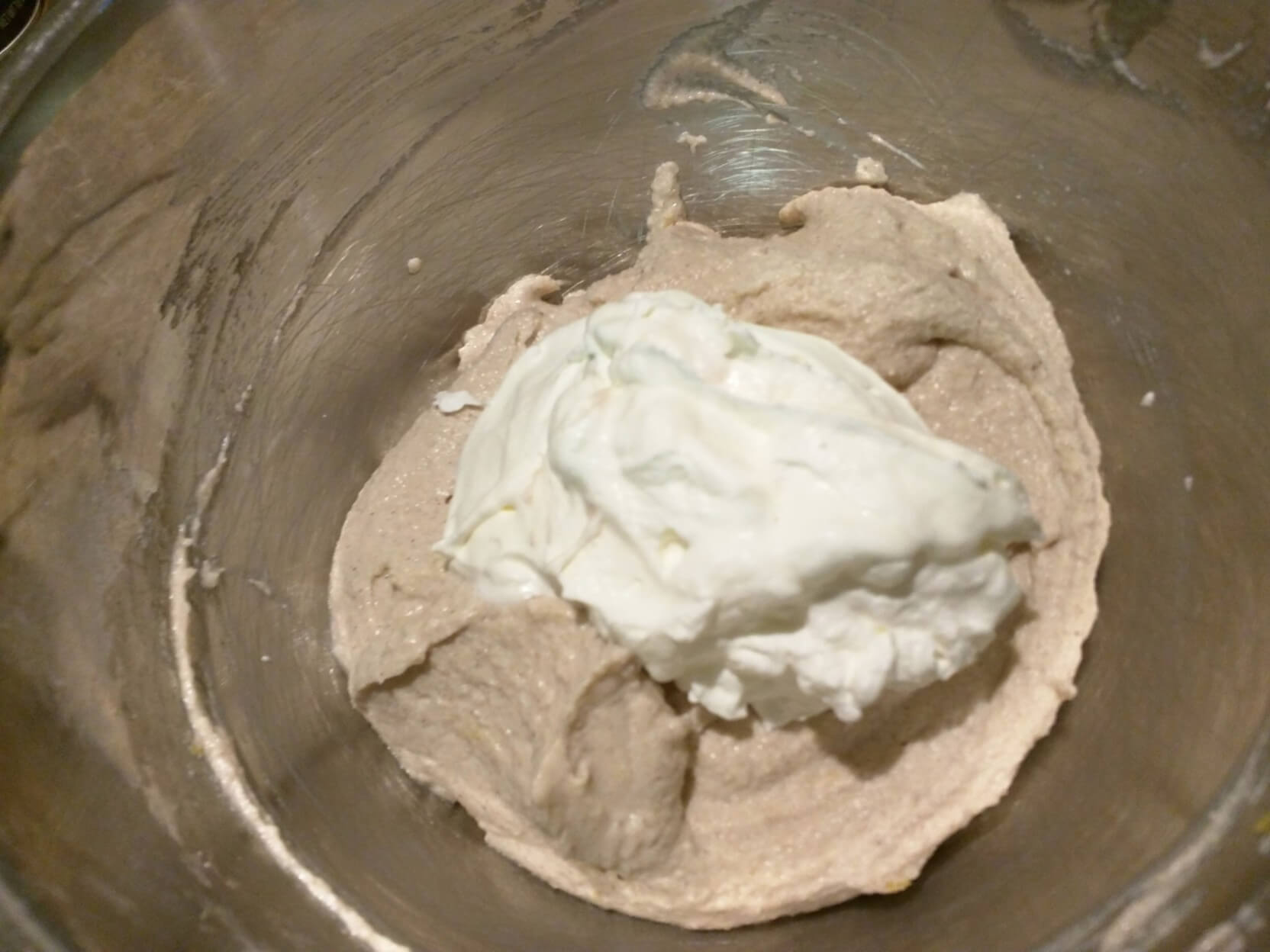 Fold the whipped cream into the Ricotta mix.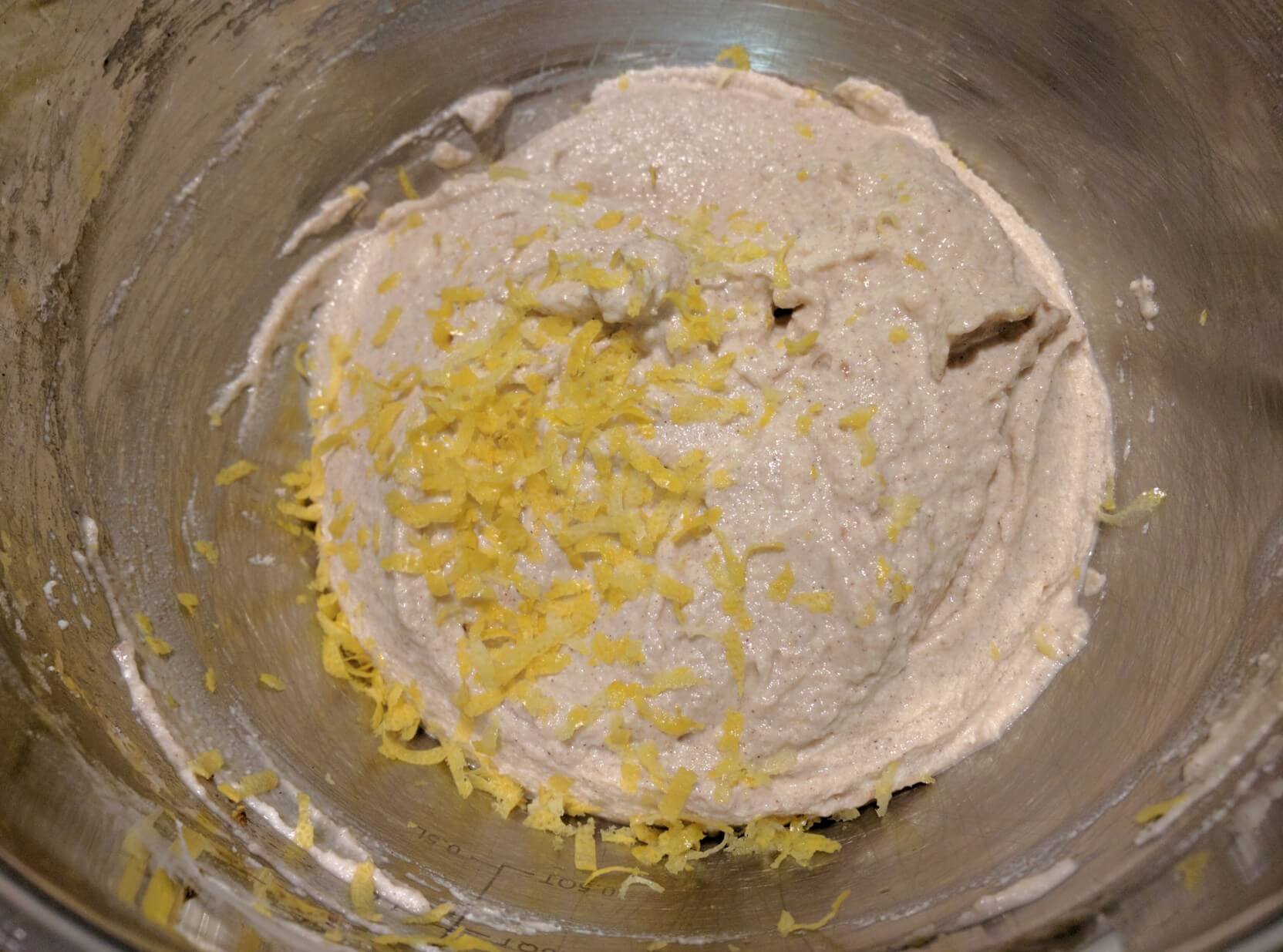 Once fully mixed, move the filling into a piping bag.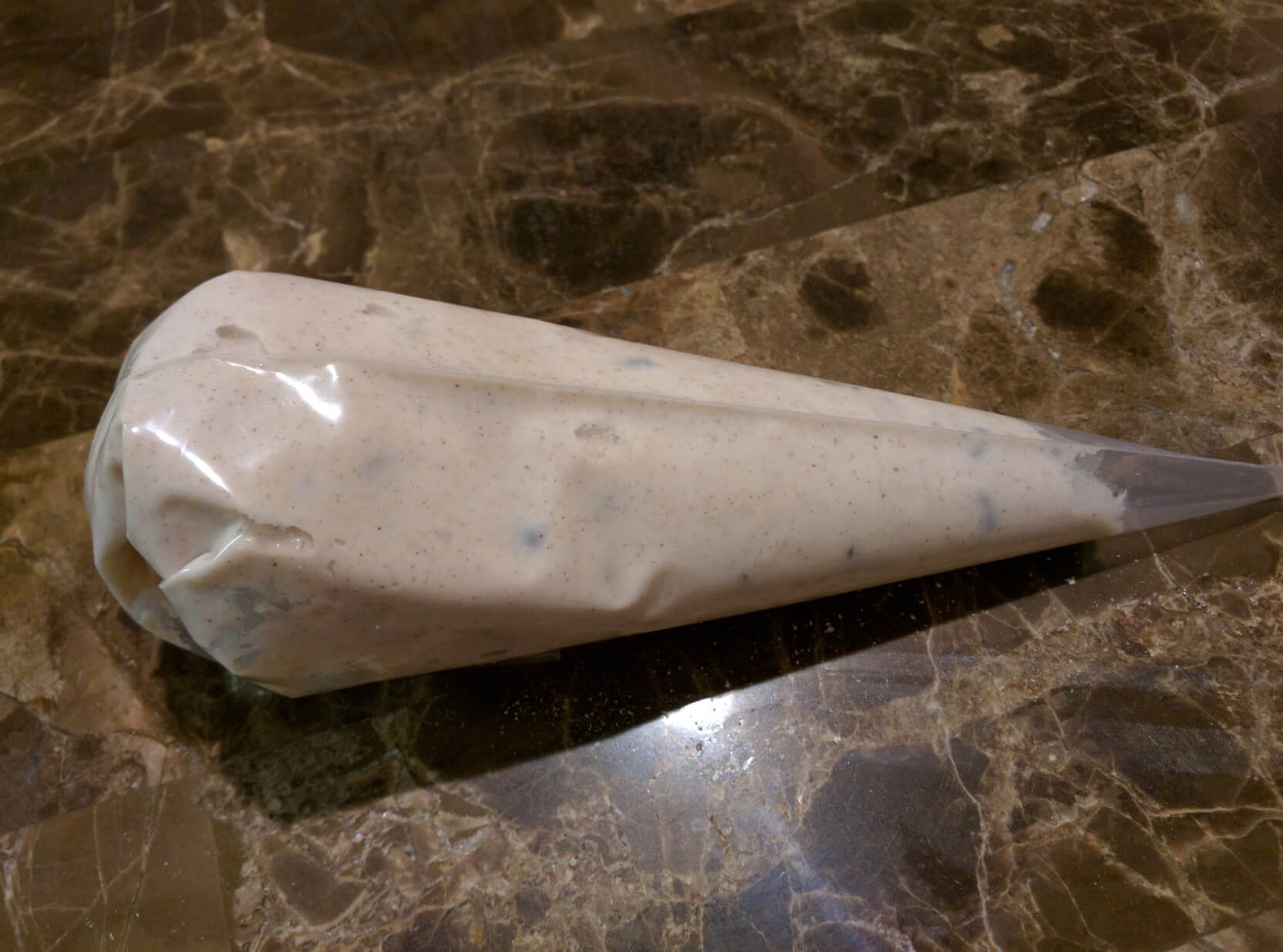 After the dough is rested, roll the dough out into a thin sheet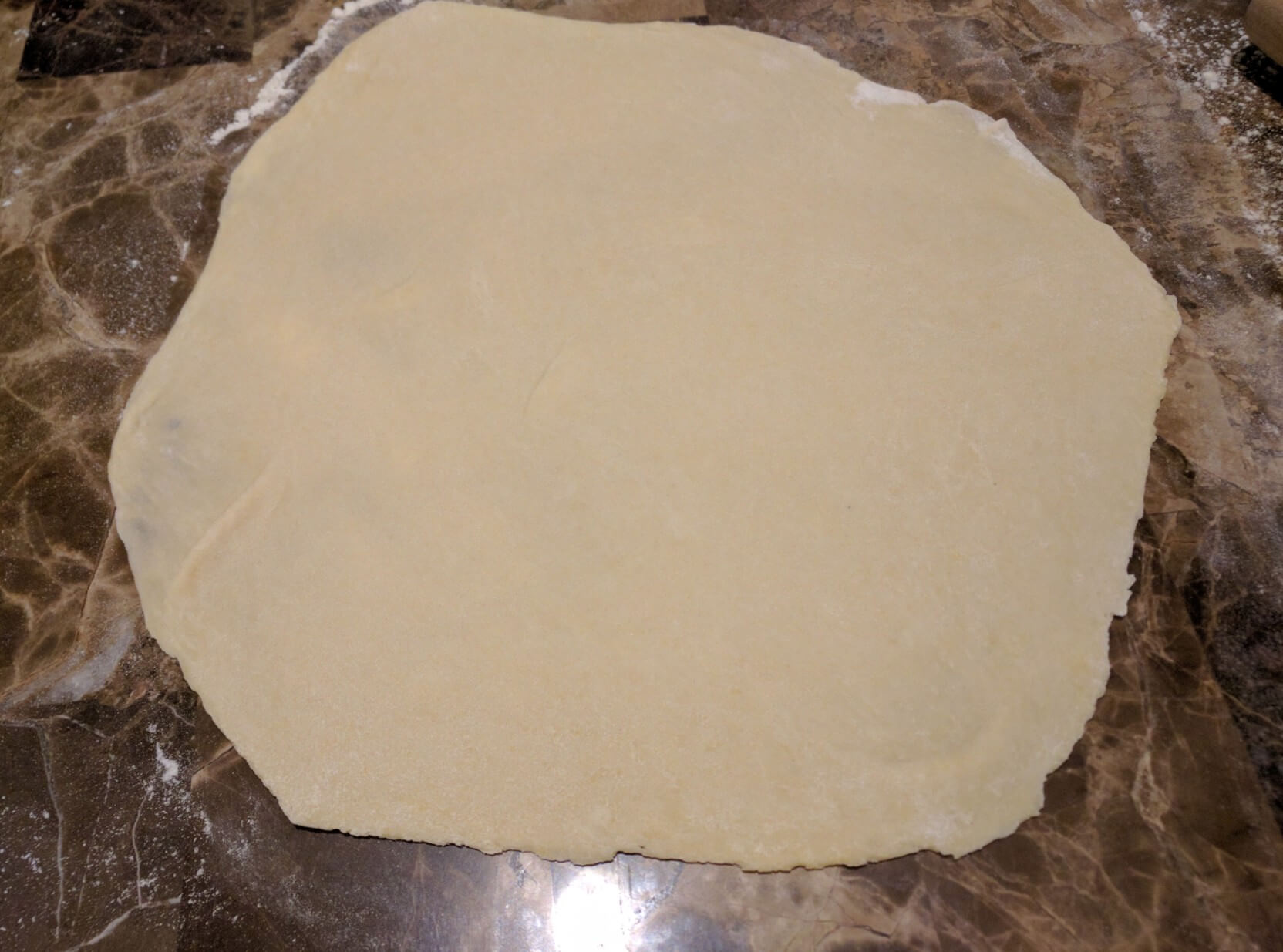 Cut the dough into 3-inch rounds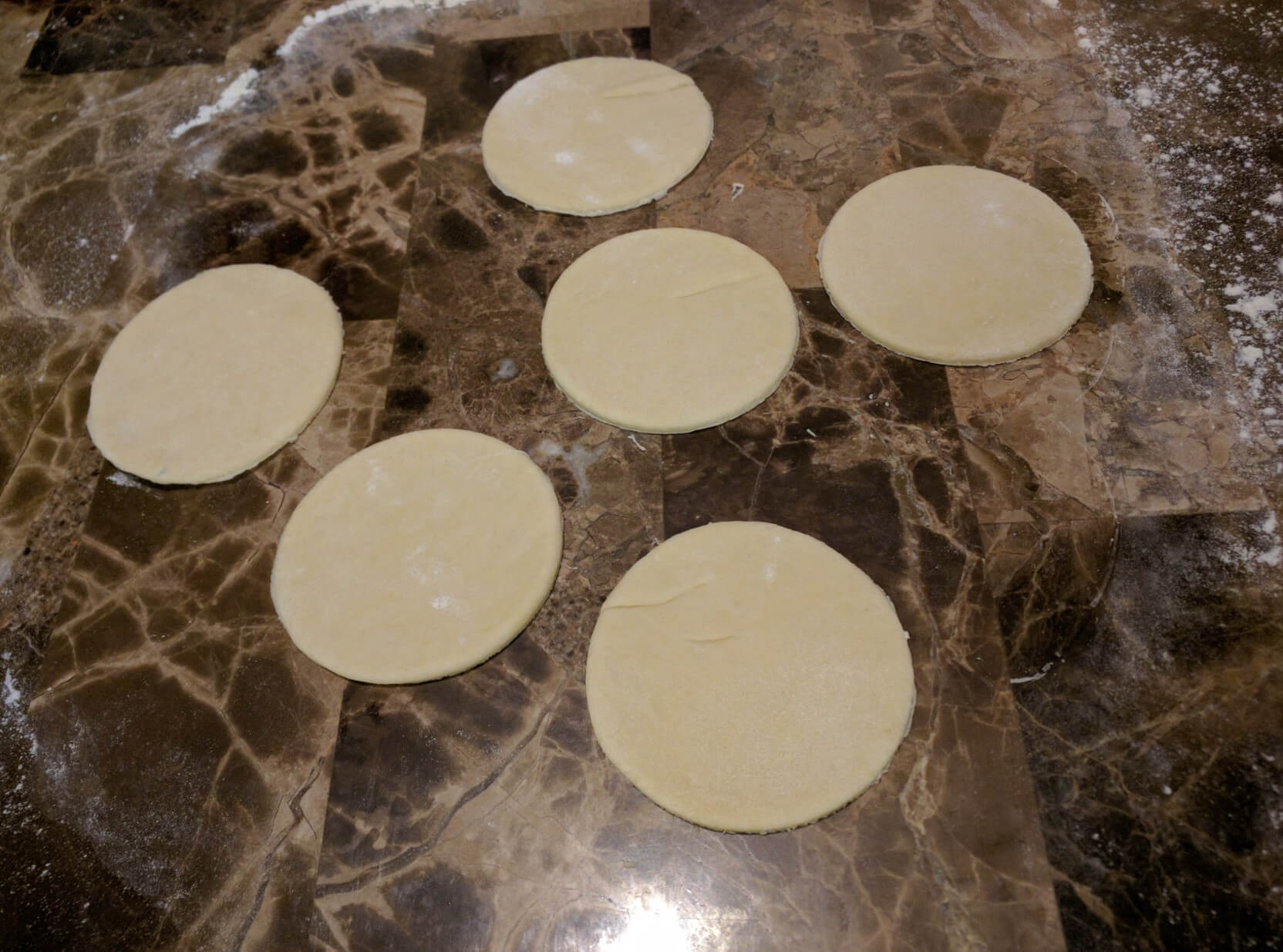 Wrap the dough around a 5/8″ dowel to form the shell. Be sure to flair the edges of the dough out before frying.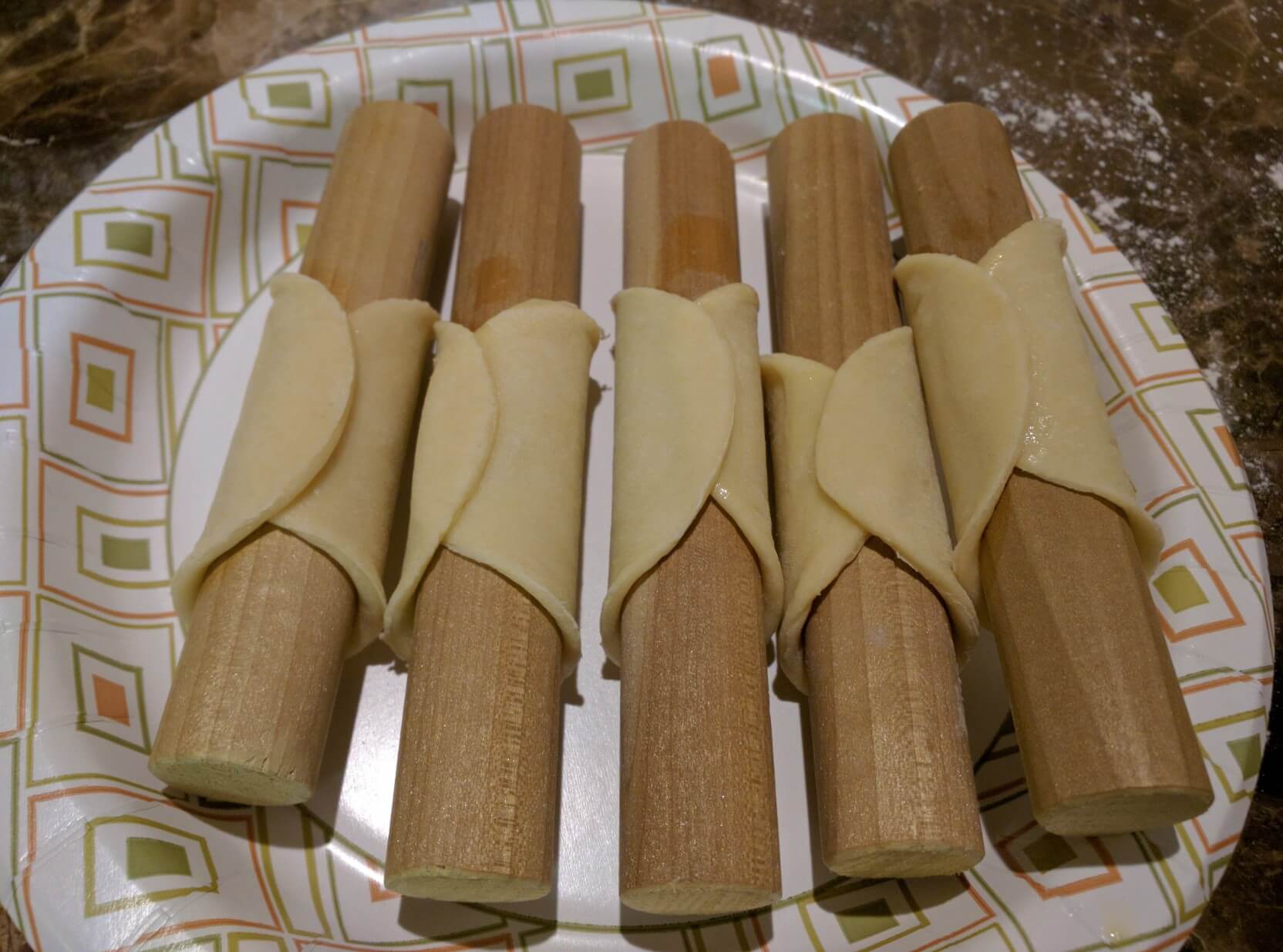 Fry the dough for 2-3 minutes. The shells can be held under the oil with tongs which help them stay closed during the frying process.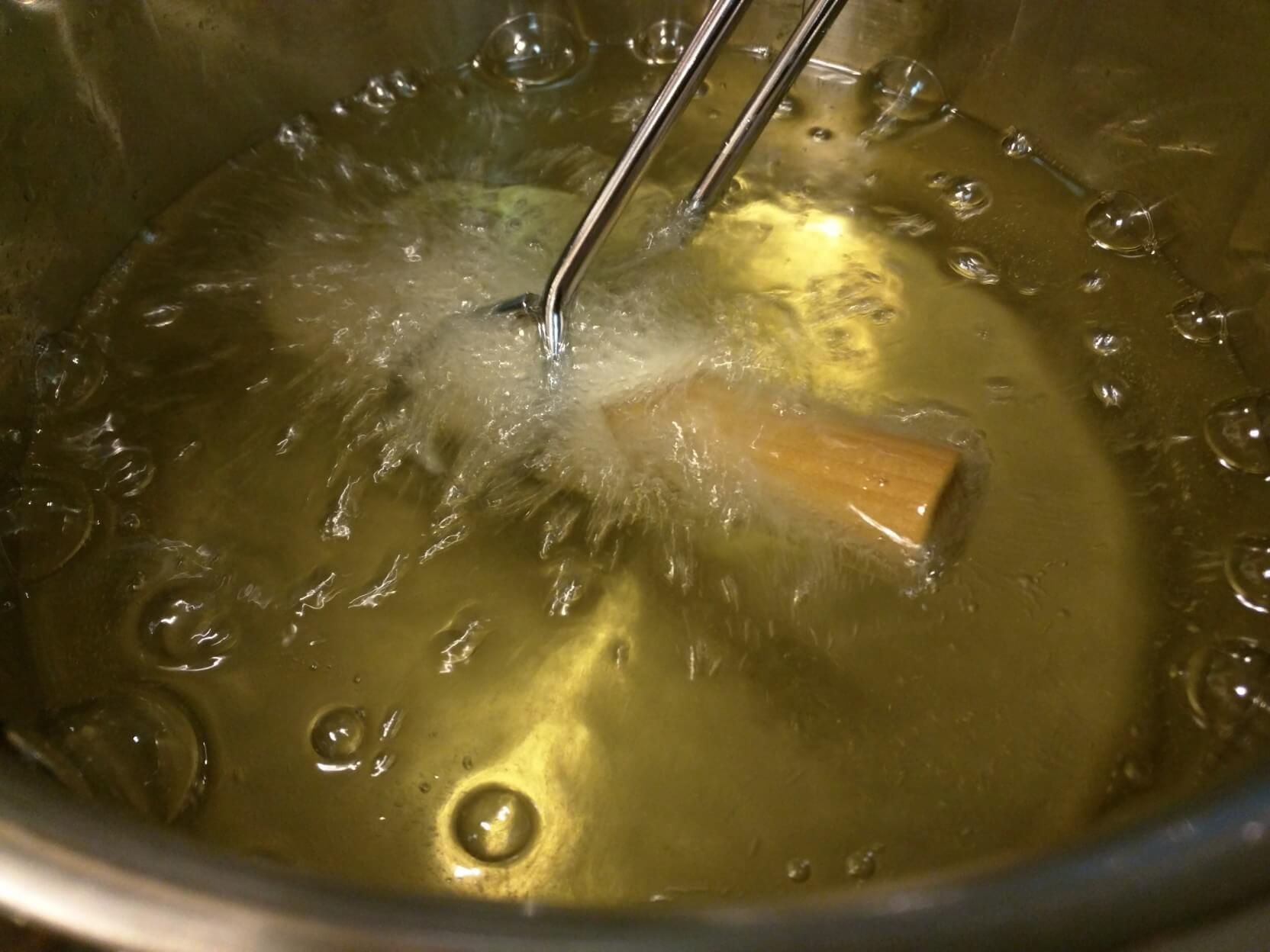 pull them out when they've reached a golden brown colour

Grip the dowel with one hand and gently spin the shell with the other and pull carefully. It should come off cleanly.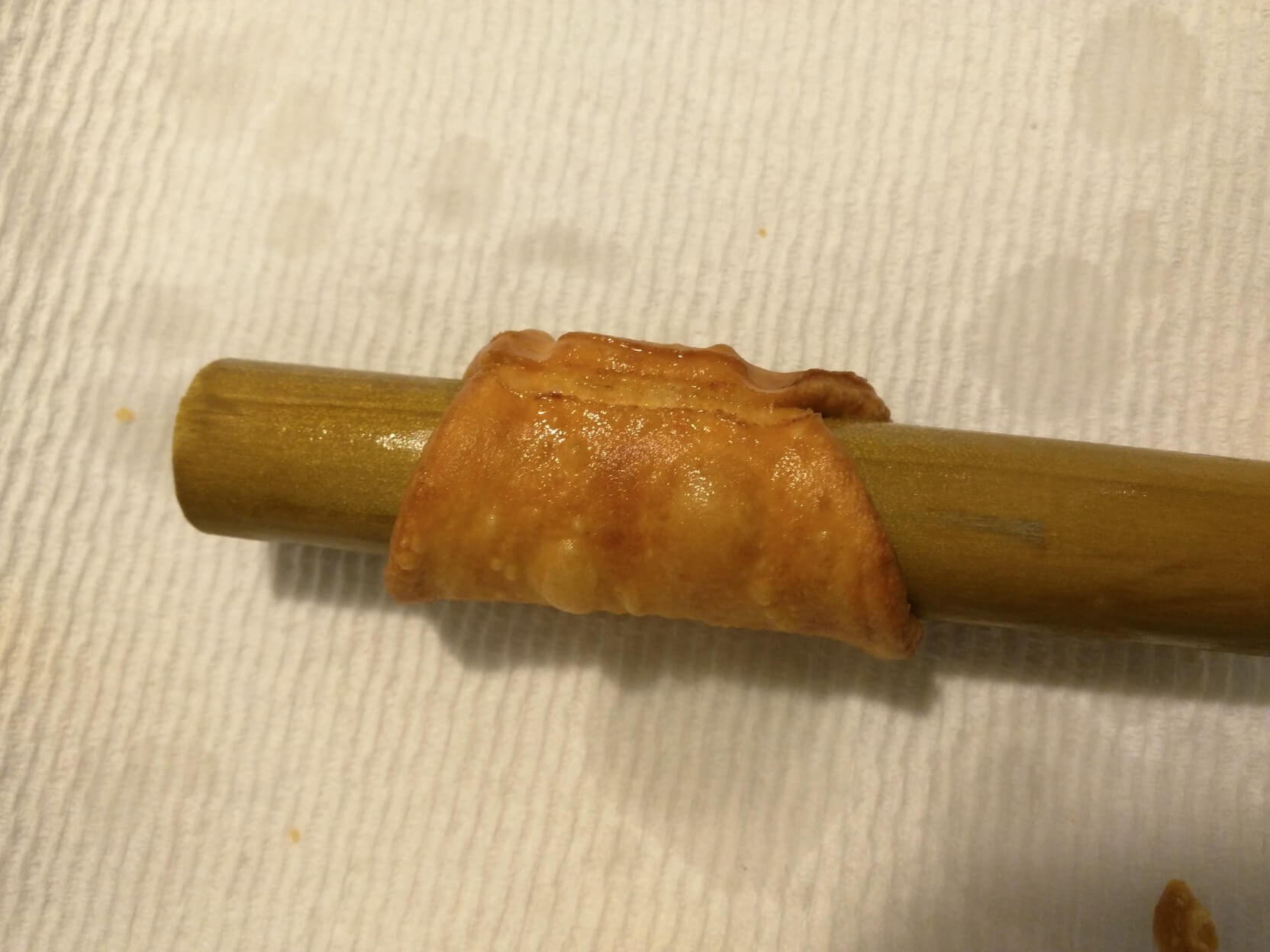 Allow shell to drain and cool slightly on a paper towel before filling.

At this point, you can store your shells in an airtight container for a couple of days. Reheat in a mild oven for 4 or 5 minutes to re-crisp before serving if stored.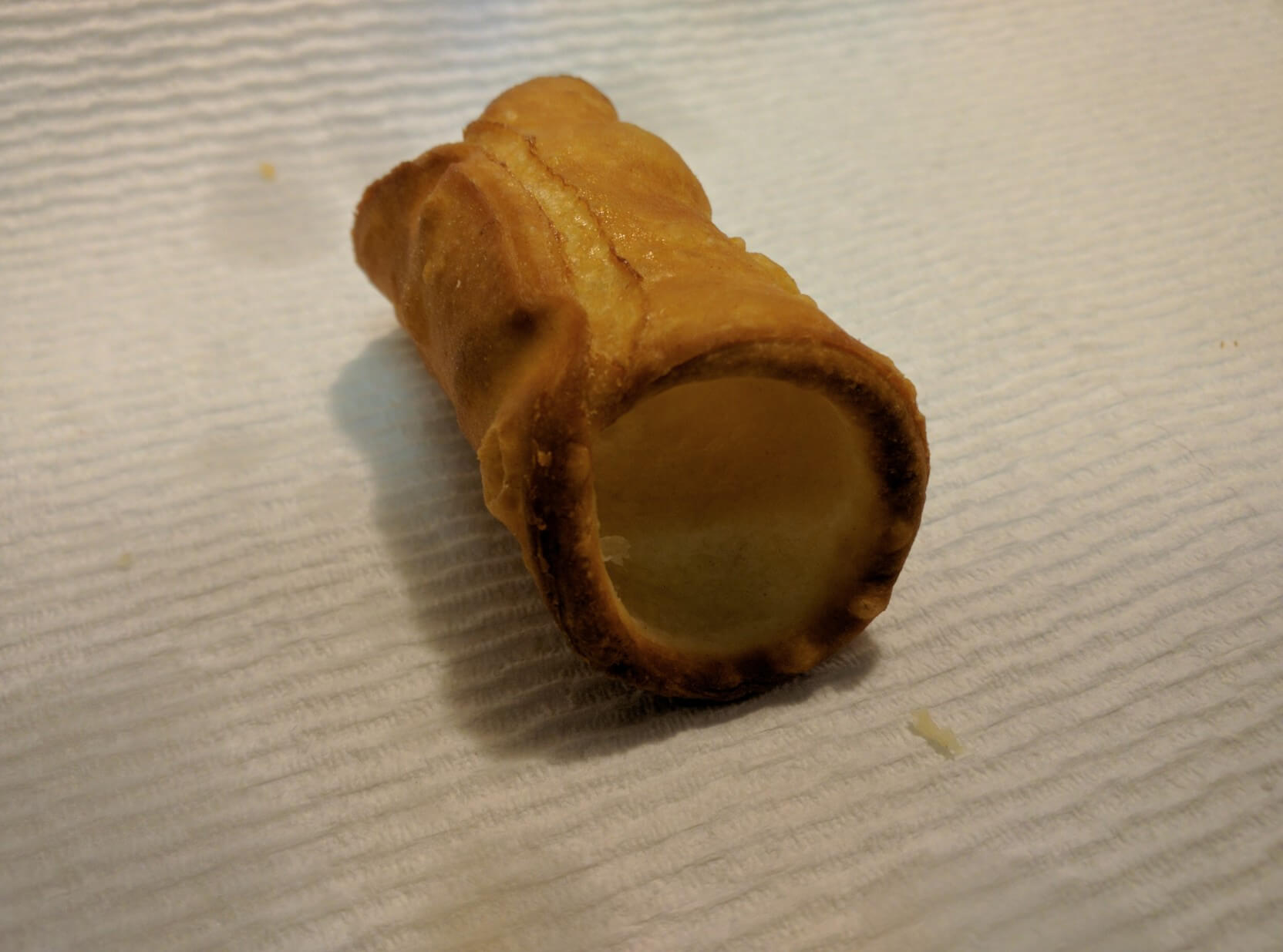 Lastly, pipe the filling into both sides of the shells to completely fill. For decorations, dip each end in extra mini chocolate chips and drizzle with ganache.

Once filled and decorated, eat immediately.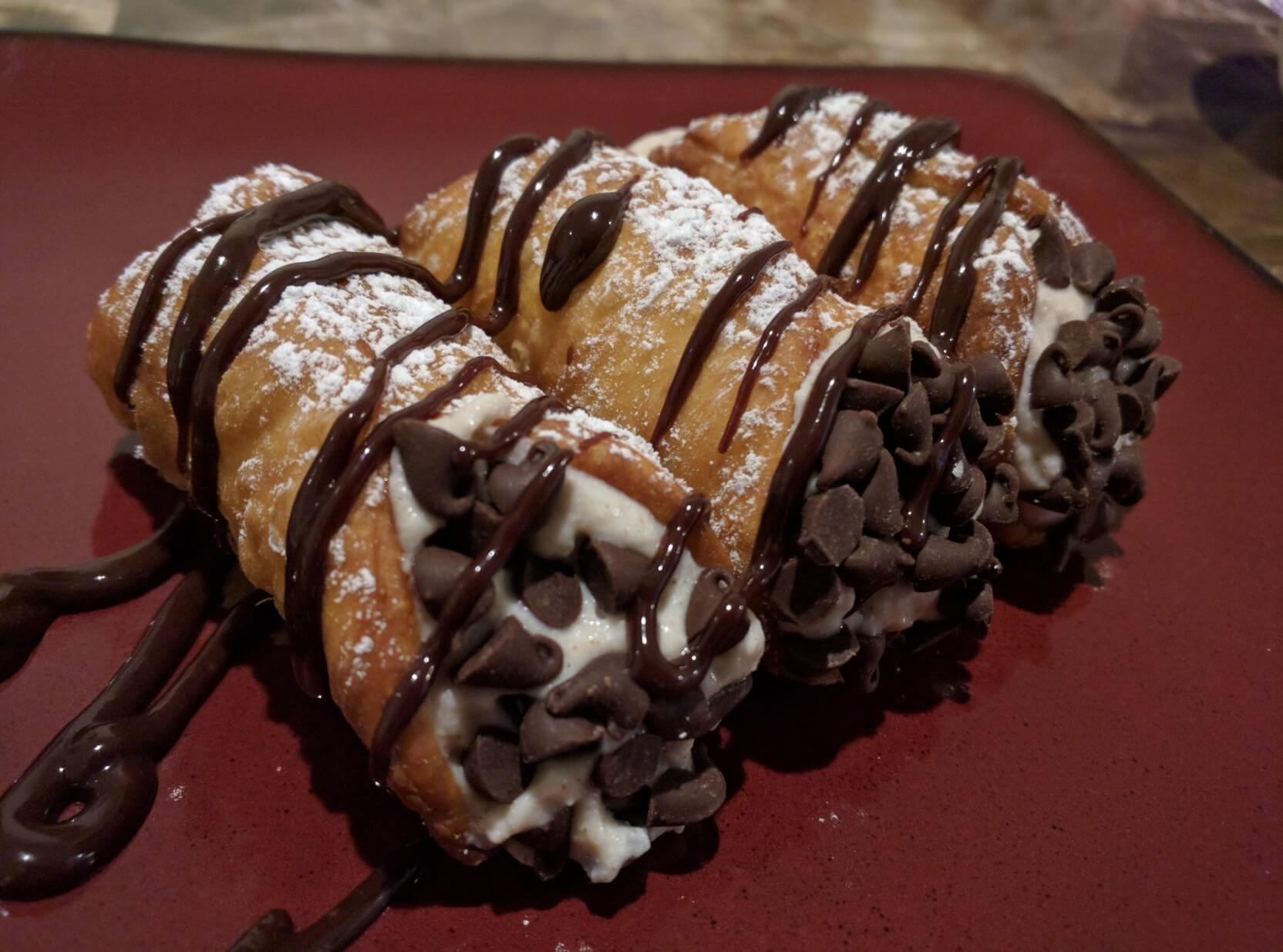 Share with us and your friends how did this Italian cannoli recipe came out for you. Hope it's yummy
Source: link