Andrew Myers created screw portraits that could easily pass as pictures. Spending the last two years drilling screws into planks of wood in an attempt to make the perfect portrait.
Andrew Myers loves creating portraits of his friends and family using up to ten thousands screws to create just one of his 3D portrait. The 31 year old artist and his unique art medium have really captured the heart of many around the world and social media.
" I was doing bronze reliefs depicting the life of Saint Catherine and thought how cool would it be to create something entirely out of screws " Says the Californian artist about how he first came up with the idea two years ago. " I always wanted to work with screws, I got the idea and that was it, six months later i had completed my first piece "
The first thing to do in every piece Andrew creates is to drill holes into a piece of wood. This could take several weeks as some of his works are four feet tall. The next step is to carefully drill each screw, he need to make sure each one is positioned correctly before he applies paint to the head of each screw by hand.
" I do it from a photograph, but i also have to have to meet the subject in person first to make sure i get their facial features just right "
Each portrait is constructed from between 8,000 to 10,000 screws and it can take up to four months to complete. Andrew created many of these portraits by now some measure 4Ft by 4Ft and some are smaller.
The prices of these screw portraits don't come cheap, the small ones sell for $9,000 each and the big ones are set to be sold at up to $35,000 each.
If you read these figures and think Andrew struck gold with his work, the artist actually says the portraits are actually not a big earner. " Household screws are cheap if you need to hang a few pictures, but when you need to buy tens of thousands of them, the price can add up quickly "
Just trying to keep his unique artwork and creating more pieces is his goal, but the high costs of his work makes it not as financially rewarding as one might think. More info: andrewmyersart.com
1.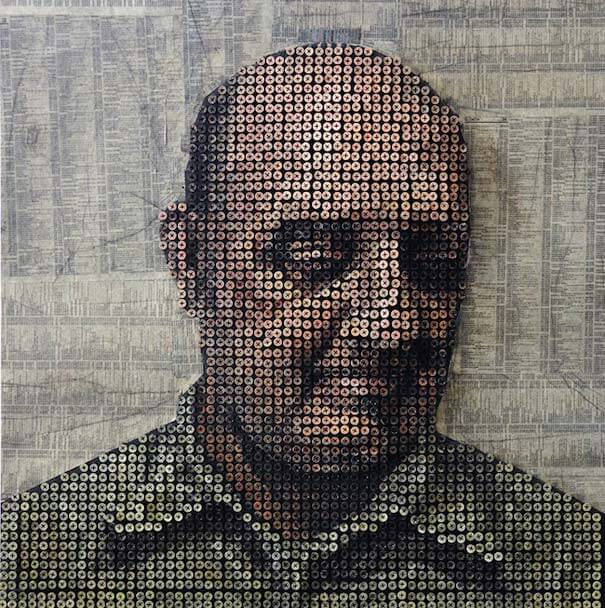 2.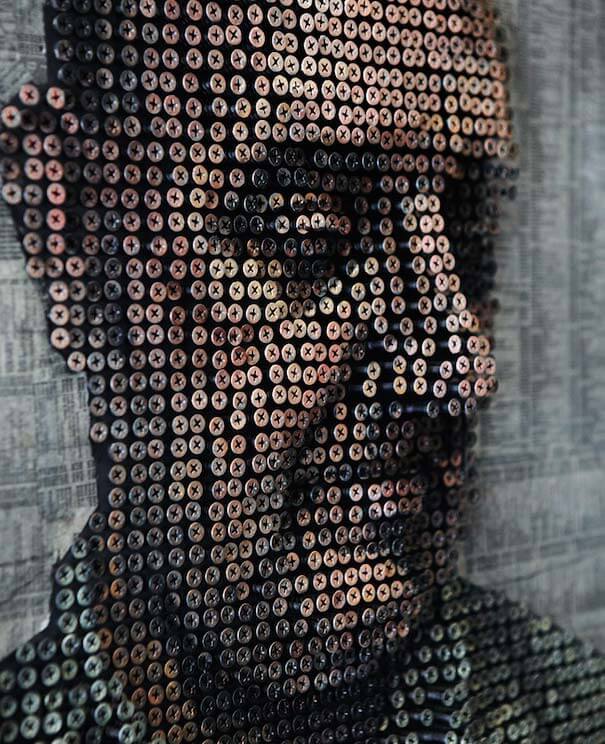 3.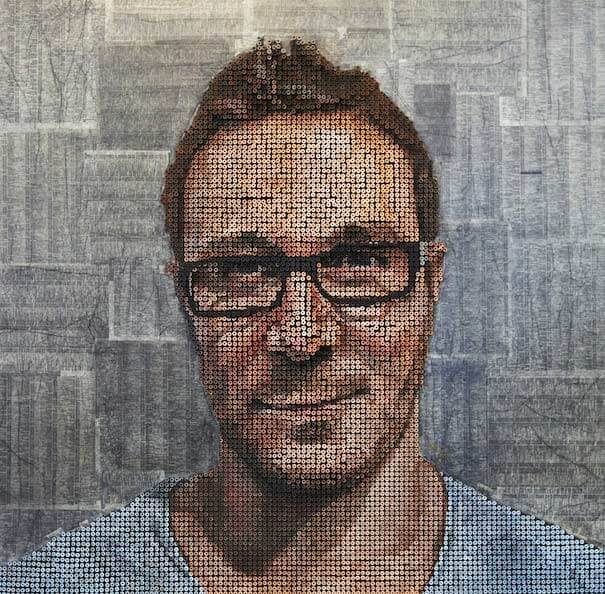 4.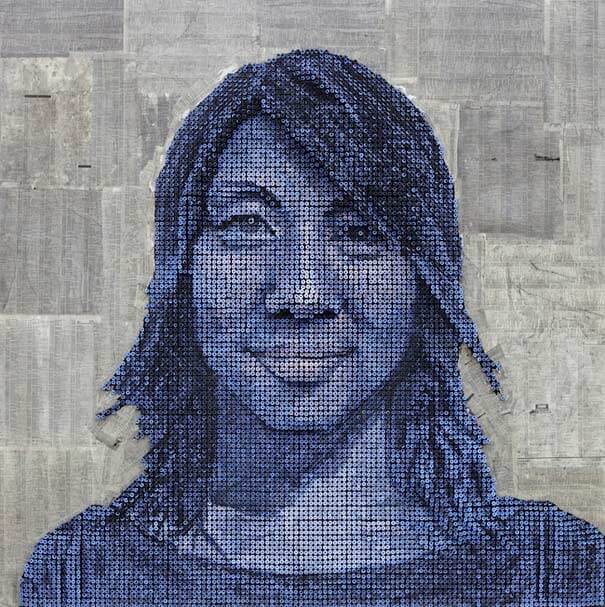 5.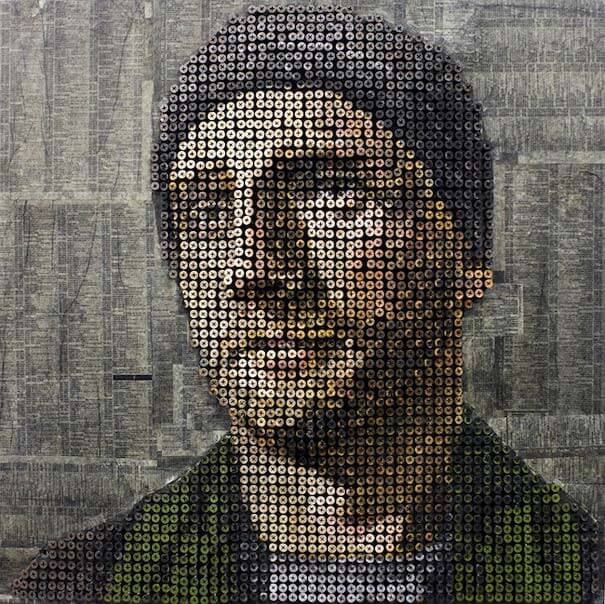 6.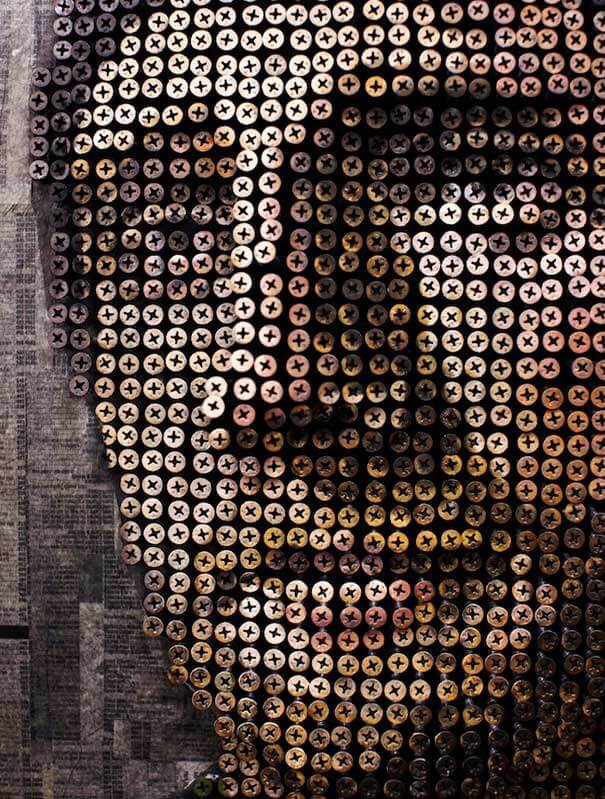 7.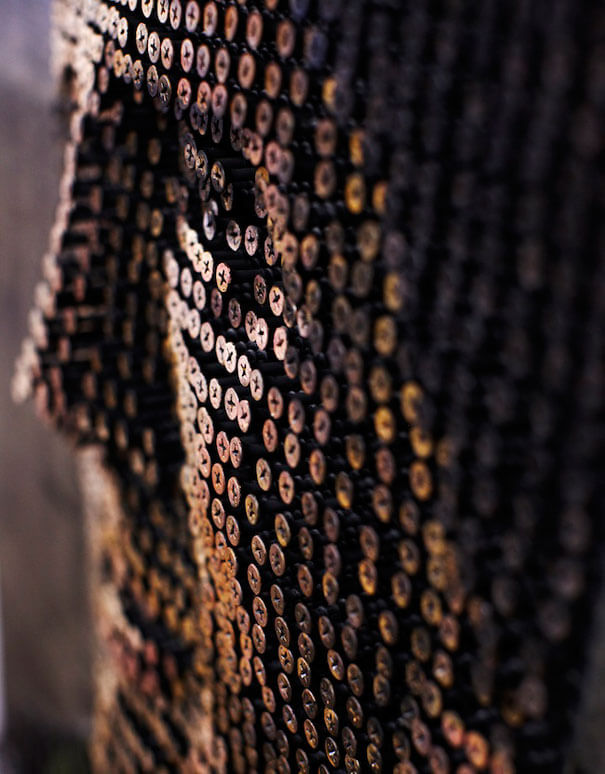 8.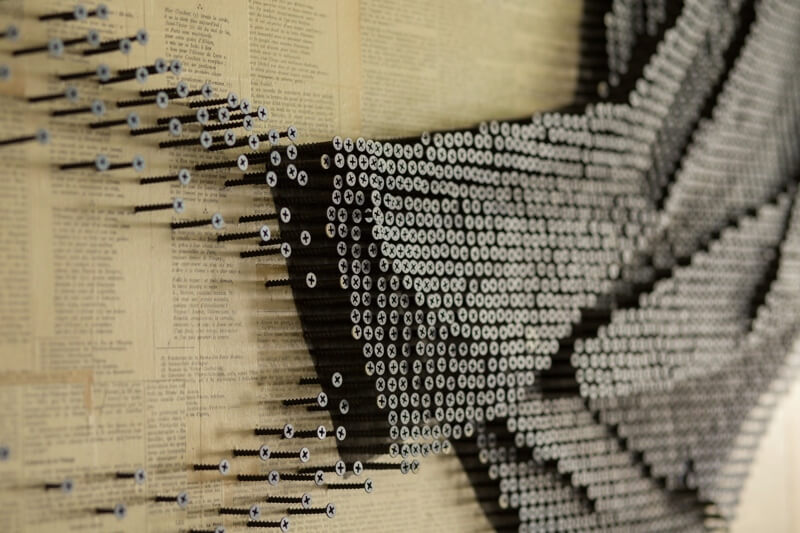 9.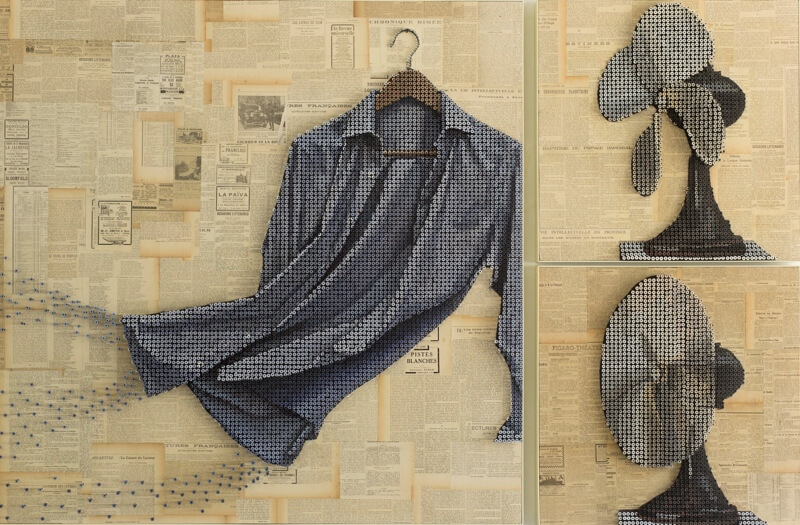 10.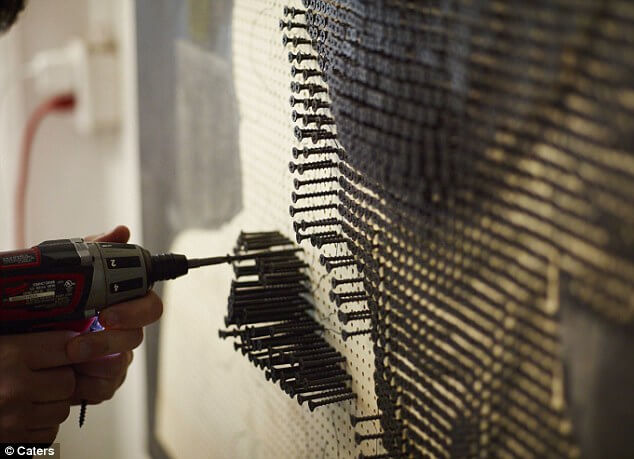 11.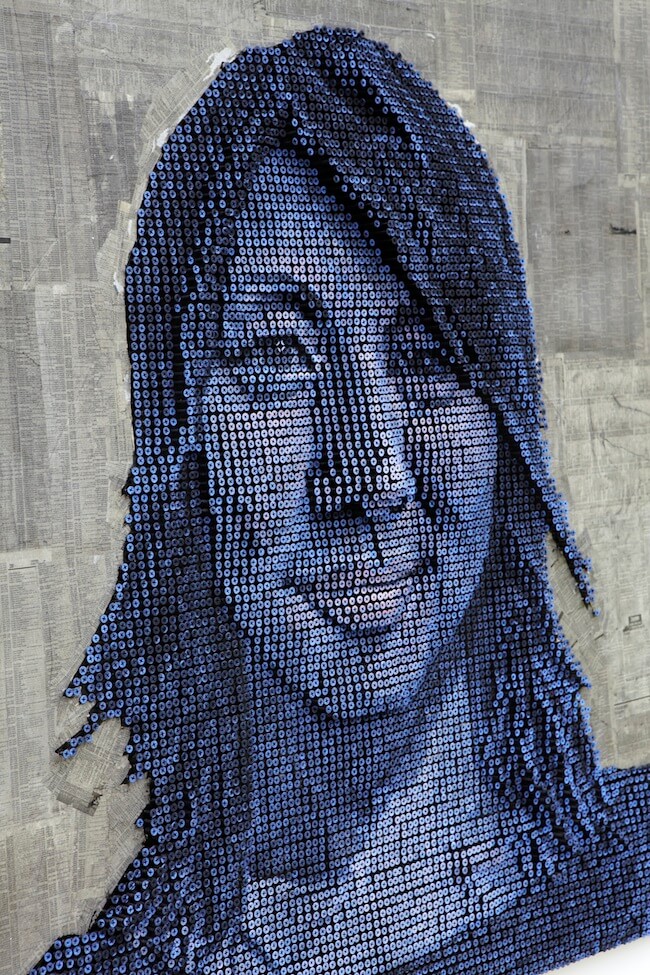 12.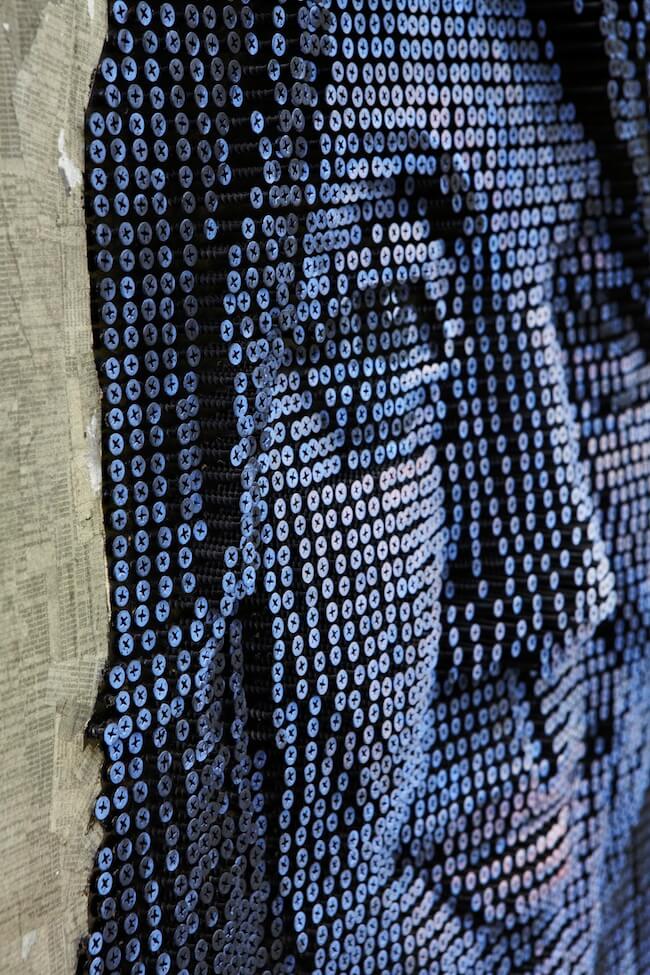 13.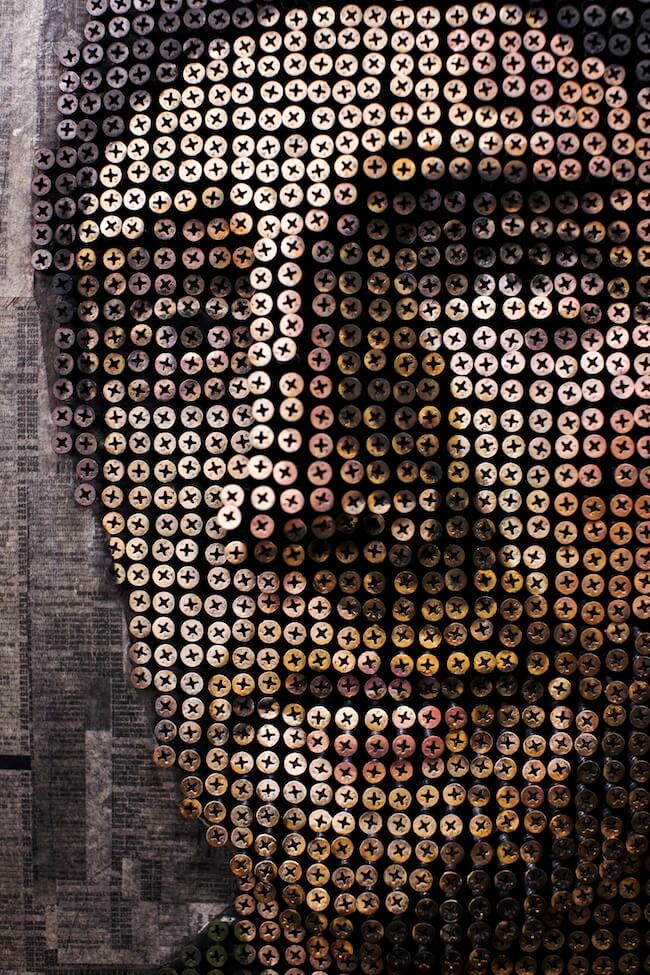 14.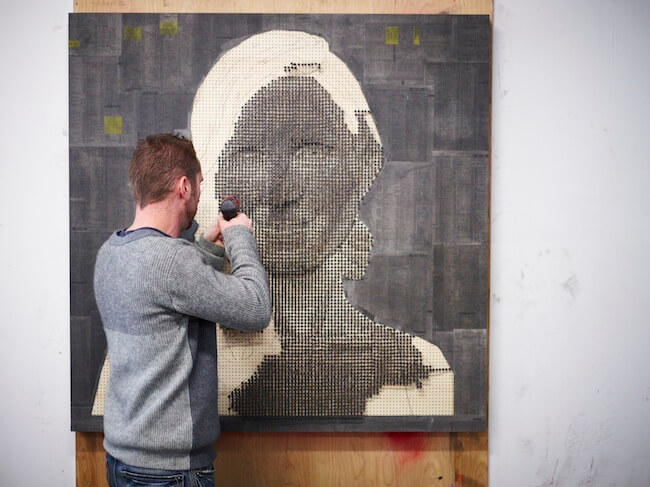 15.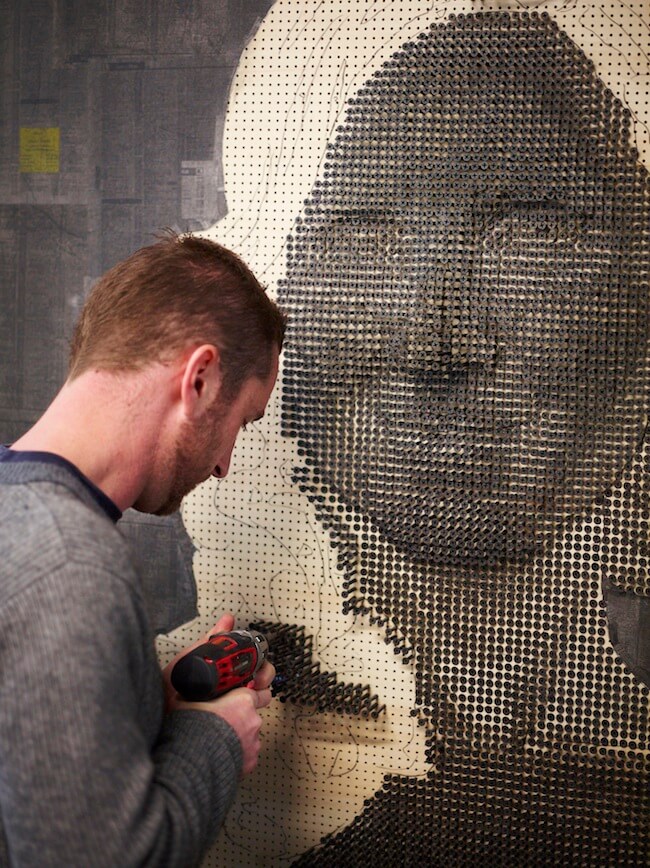 16.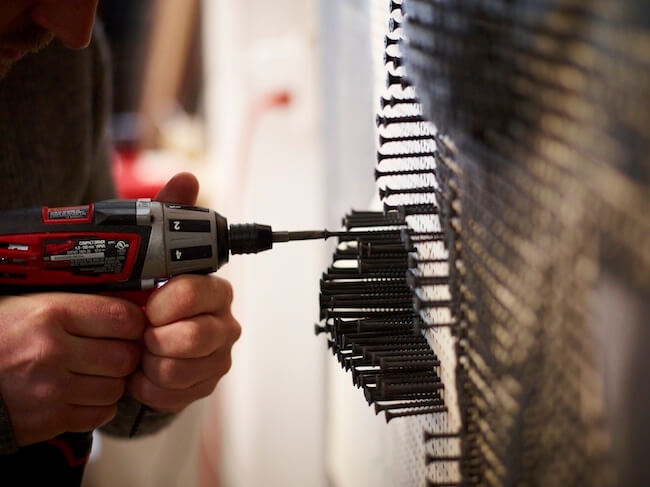 17. Andrew Mayers himself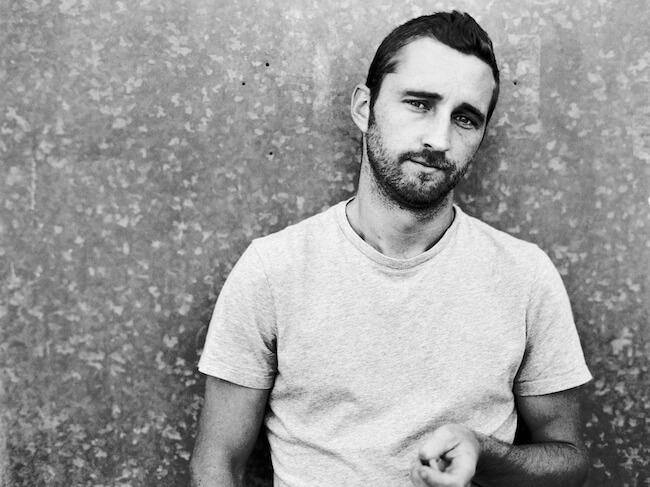 18.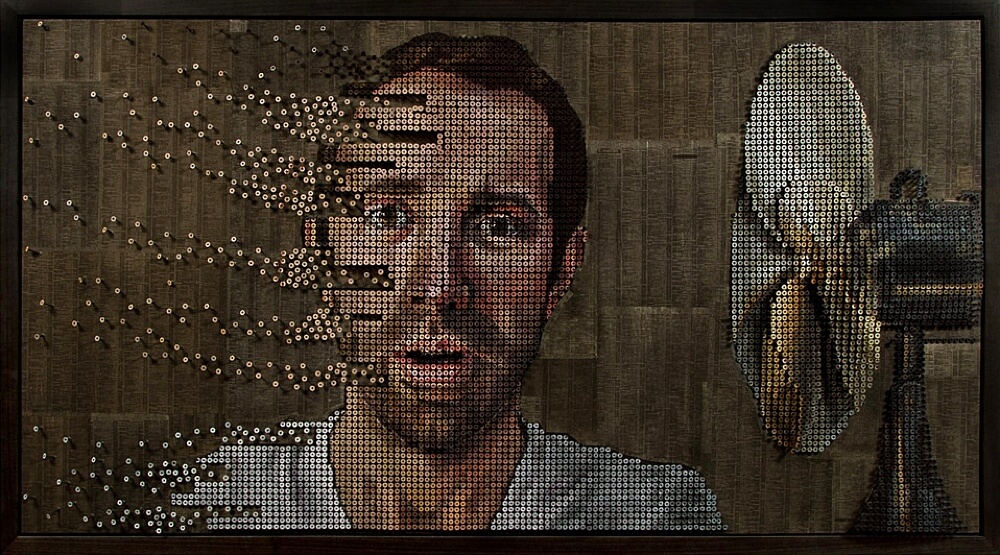 19.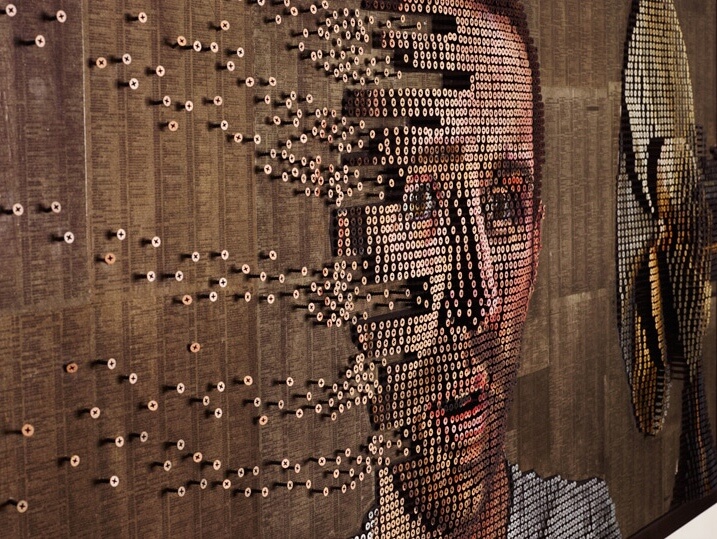 20.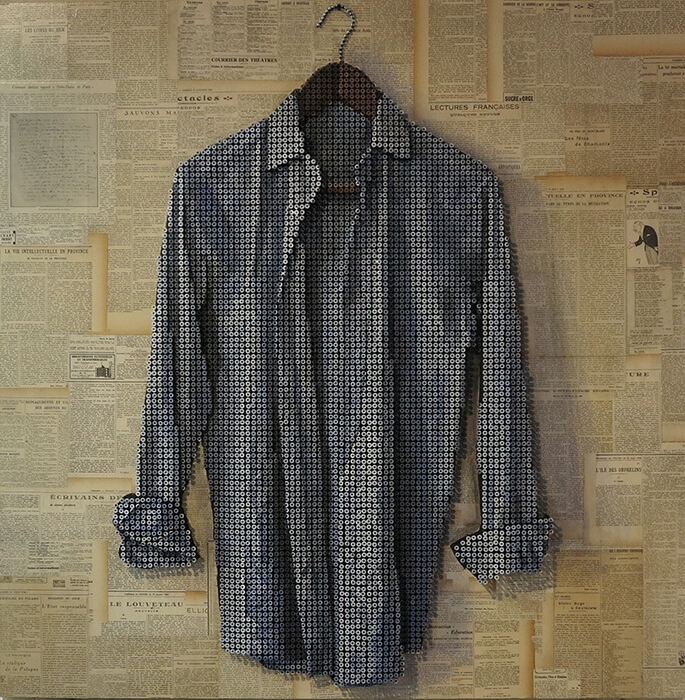 21.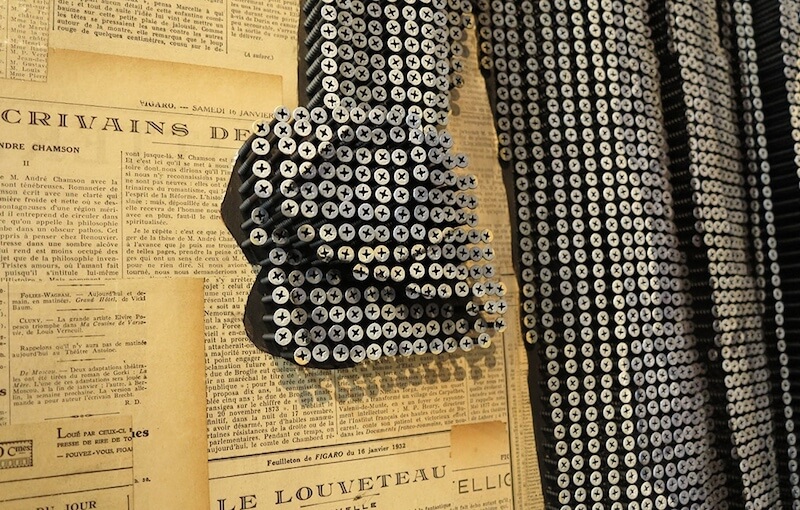 22.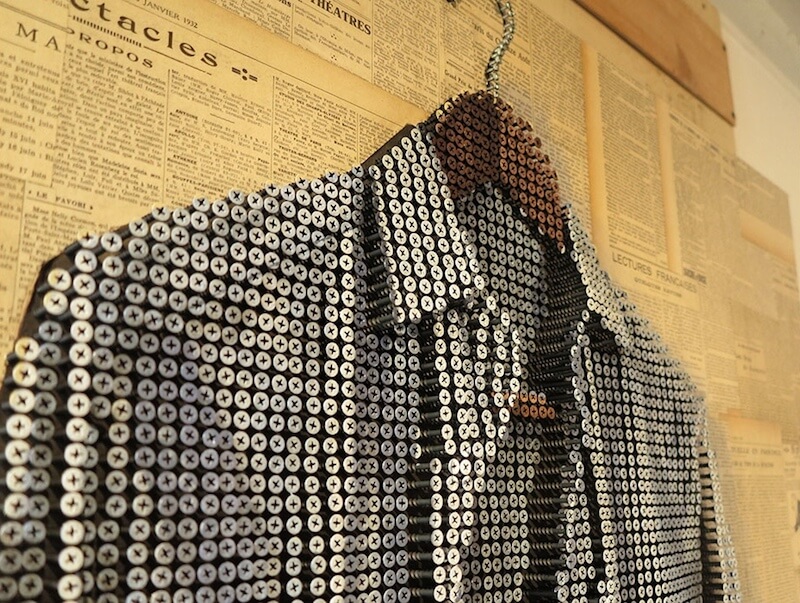 23.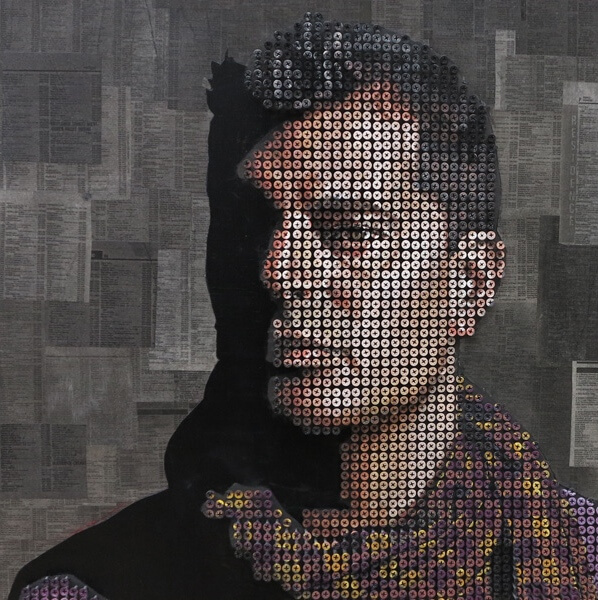 24.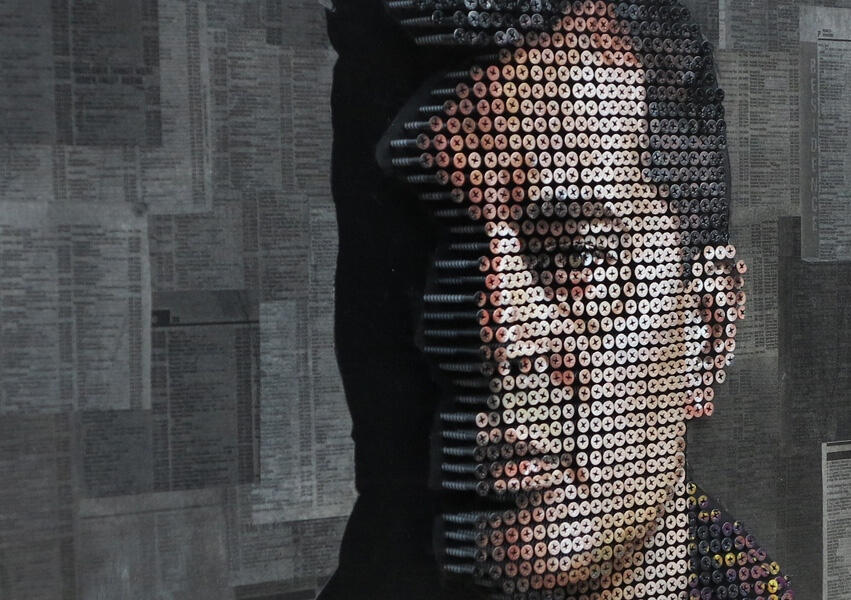 25.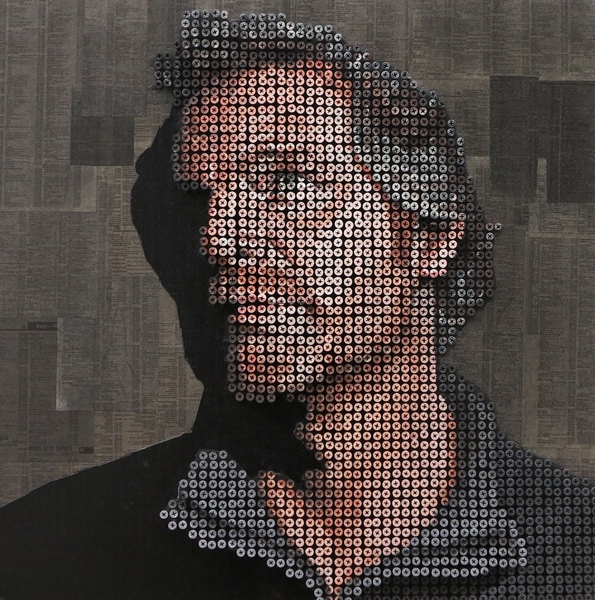 26.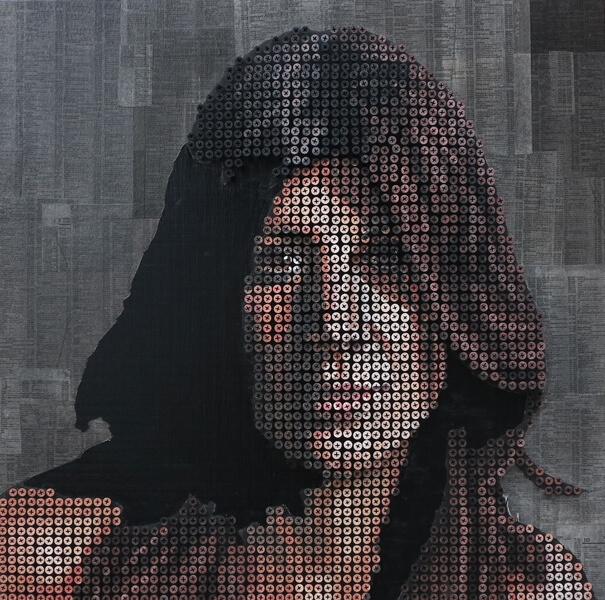 27.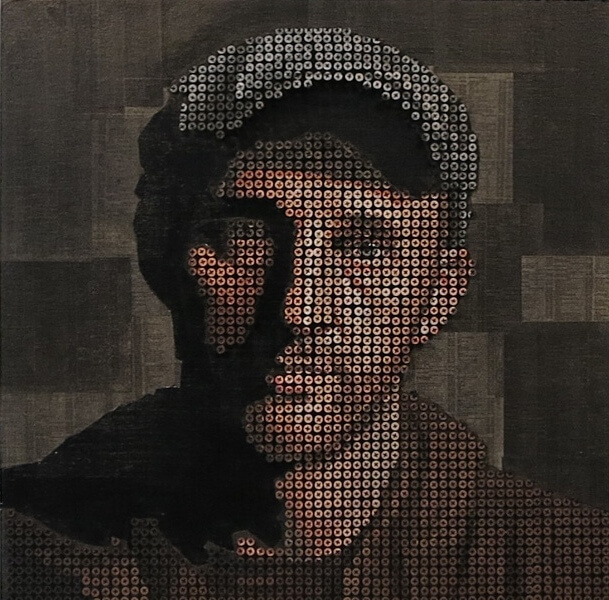 28.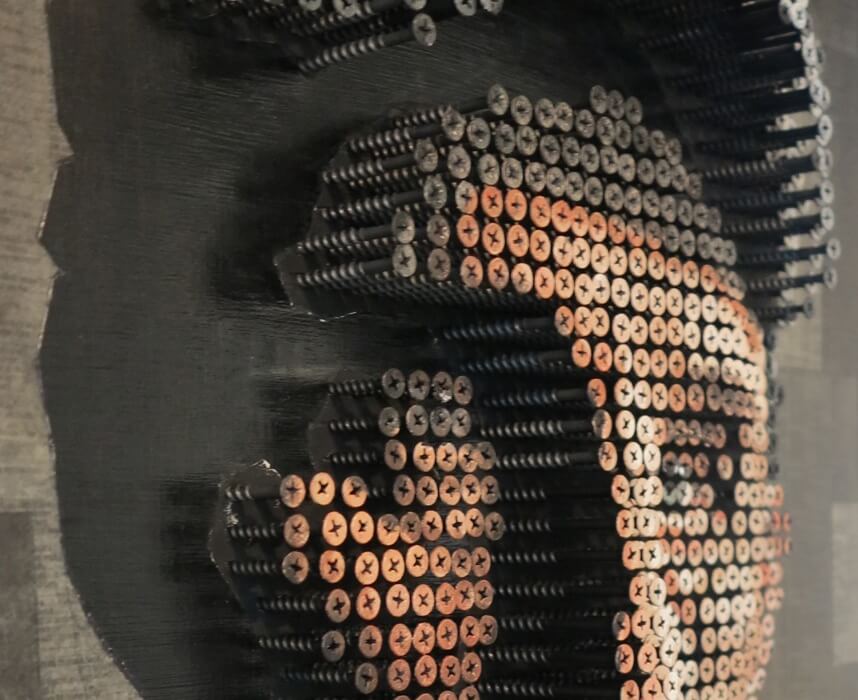 29.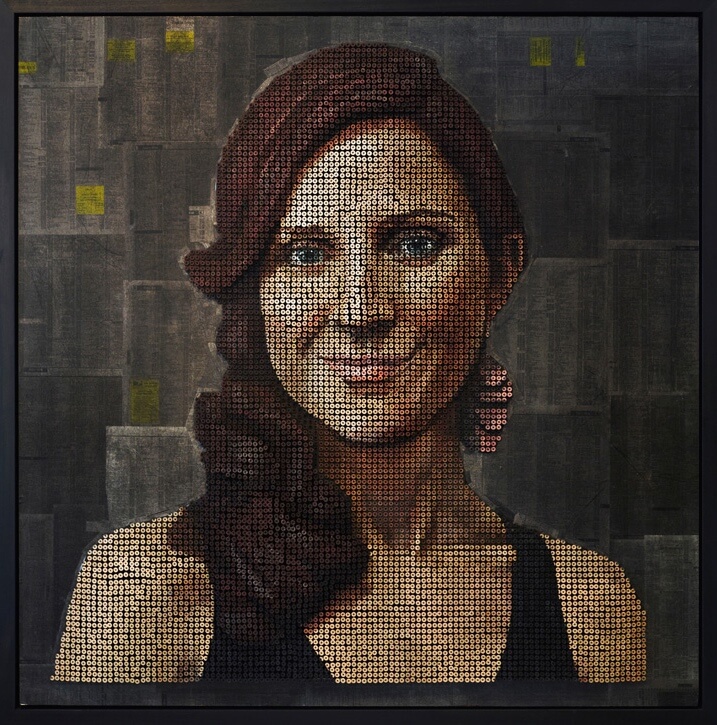 Don't forget to share these amazing screw portraits by Andrew Myers with your friends.