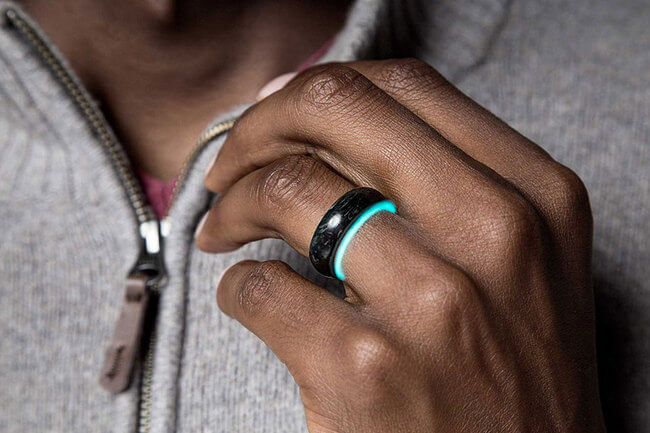 Wedding rings are a forever reminder to anyone who wears it and nowadays, there are so many ring designs that could totally amaze you and get you attracted. And because designs and features get in the way easily, you have to have your very own ring to be unique and intricately designed for it to stand out.
There are intricate ring designs which will be your proof that finding the best one for you is a bit difficult because all of them are exquisite. One of the designs is the glowing  UV rays-fueled ring made of carbon fiber.
A start up company named Carbon 6 used a forged carbon, and started making these lightweight rings just last year. They have even set up and organized a crowdfunding campaign for a new set of glowing fiber rings before the year ended.
"All luminescent rings are made with the same non-toxic materials used in luxury Swiss watches," explain the makers. The rings are charged simply by putting them next to a UV light:"glow times vary by color, with green offering the brightest glow and longest glow time. Each ring glows intensely for several minutes after being charged, followed by an extended afterglow."
SEE ALSO: These Architecture Rings Will Let You Wear Your Favorite Skyline
The designer also shares the idea behind the rings: "I loved the strength it represented and the idea of two things (carbon fiber strands and epoxy) coming together to create a material stronger than either of them could be on its own."
More info: carbon 6 | facebook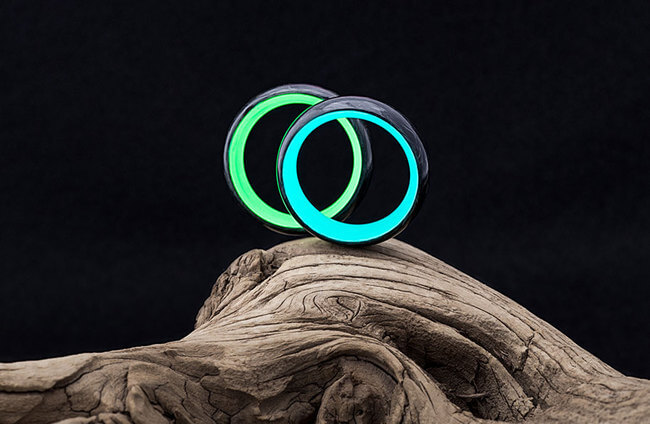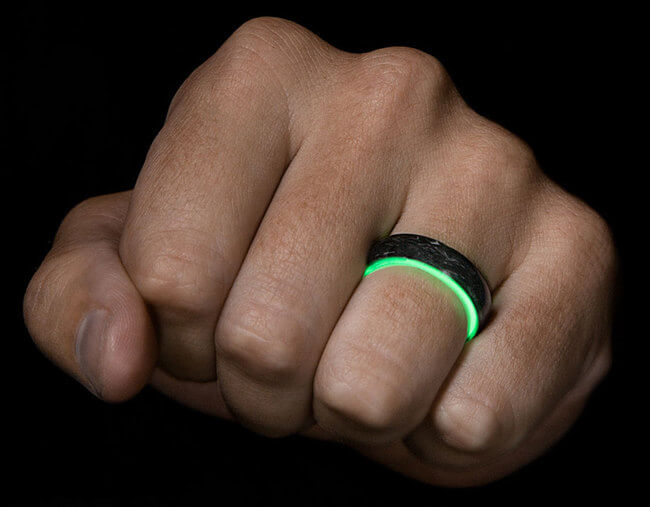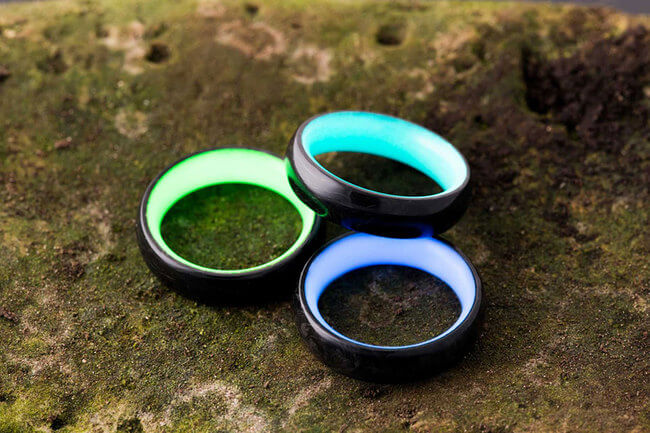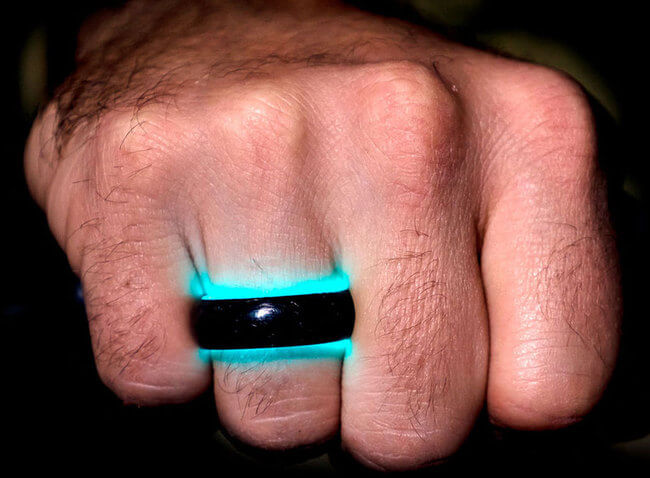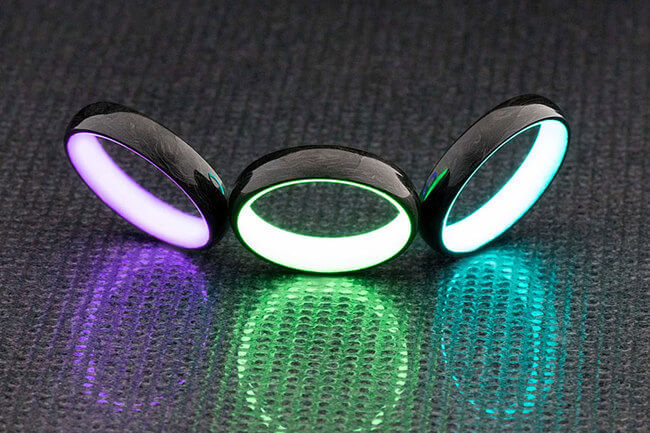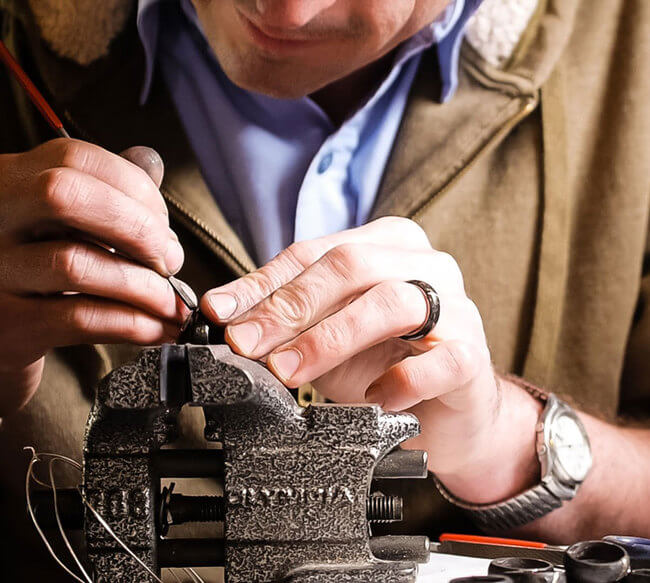 Source: Demilked