Fasten your seat belts, the New Justice League Trailer has just come and it is exciting, it is gripping, it is just enough to let you biting your nails for what is to come.
The Batman V. Superman: Dawn of Justice and Suicide Squad might not have been two big successes, but The Wonder Woman did good, did wonderful in the Box Office and with the critics as well, so now there is way for the new DC Extended Universe. We just witnessed Warner Bros presenting their entire line of upcoming movies at the San Diego Comic-Con on Saturday and fans are more than pleased right now.
Now, if the new Justice League movie is as exciting as the trailer shows, then Marvel should buckle up for some tough competition in the near future. They might have Iron Man, but the DC has Wonder Woman, what a woman!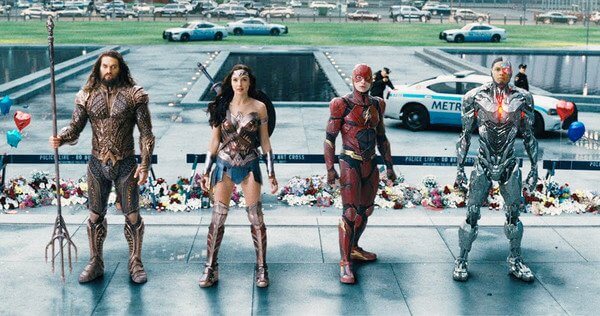 In the new released trailer, we see Superman is still dead and Batman is re-evaluating his methods, now trying to gather a team of heroes to protect the world against  Steppenwolf. The team is formed of Diana Prince aka Wonder Woman, Cyborg, Barry Allen, aka The Flash and Aquaman, the warrior king from under the water.
It looks like there are some surprises left unsaid in the movie and we can't wait to see it. It is coming to theatres this November, 17th, so the wait is almost over. You can check out the new trailer below. Tell us, who do you think has shown up in the last seconds of the trailer? Could it be Superman? We can't wait to see what Warner Bros have in store for us now. Let it be just as good as Wonder Woman or maybe even better! We won't mind!