Relationships can be tough. We all know it, but they can also be beautiful and funny and crazy and everything nice. Most often is all of these things together, it's like a roller coaster and, in the end, you know it's worth the ride.
And Yehuda Adi Devir knows this. He is an illustrator and graphic designer based in Jerusalem who is specialized in comics, characters design, illustration for clothing, book illustration, logos and other commissions works. He currently lives in Tel Aviv together with his wife, who is also an illustrator and graphic designer. So what? Well, the "what" is that he illustrates his couple life in some very hilarious comics that are so relatable and cute at the same time. If you haven't seen them already, you have to. It's a MUST!
The relationship illustrations comics are from his point of view, in which, of course, his wife is the one who wakes him up late at night because she can't sleep, or clings to him in the morning when he has to leave for work. Of course she is always late when going out and transforms into a bug killer by night. She is a real HULK on a bad hair day and when winter is coming she is a little hairy goblin.
She is jealous, she is cute, she is silly, she is Wonder Woman, she is all these things that her husband sees in her. And the way he illustrates their relationship together, aww, it's so cute and perfectly imperfect in every detail.
Her magical touch makes her man forget all about the dishes he has to wash or the IKEA furniture he has to build. Their relationship is beautiful and the way he illustrates it shows great love and affection. We can only go "Aww" More info: Instagram | yehudadevir.com | Facebook
Wife has cold feet. First of the relationship illustrations by Yehuda Adi Devir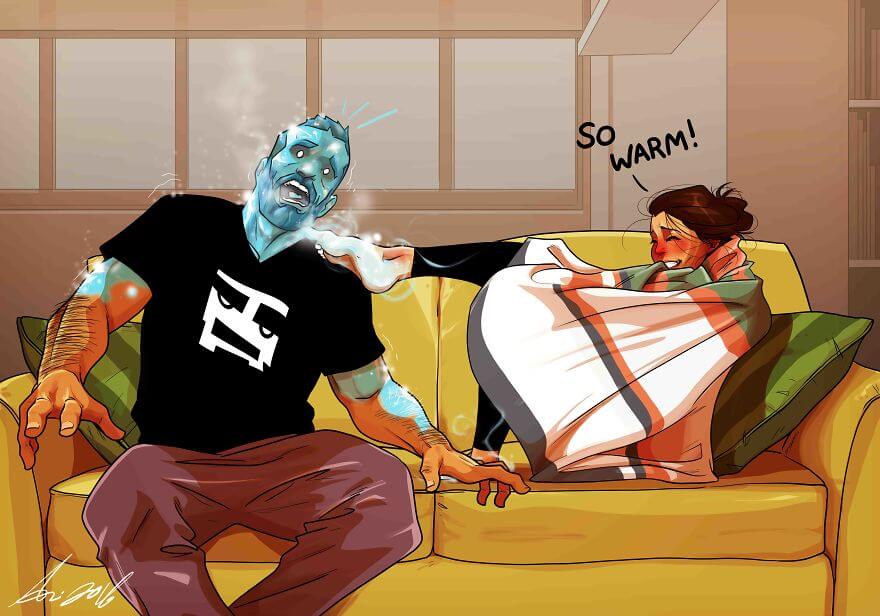 Is the water too hot?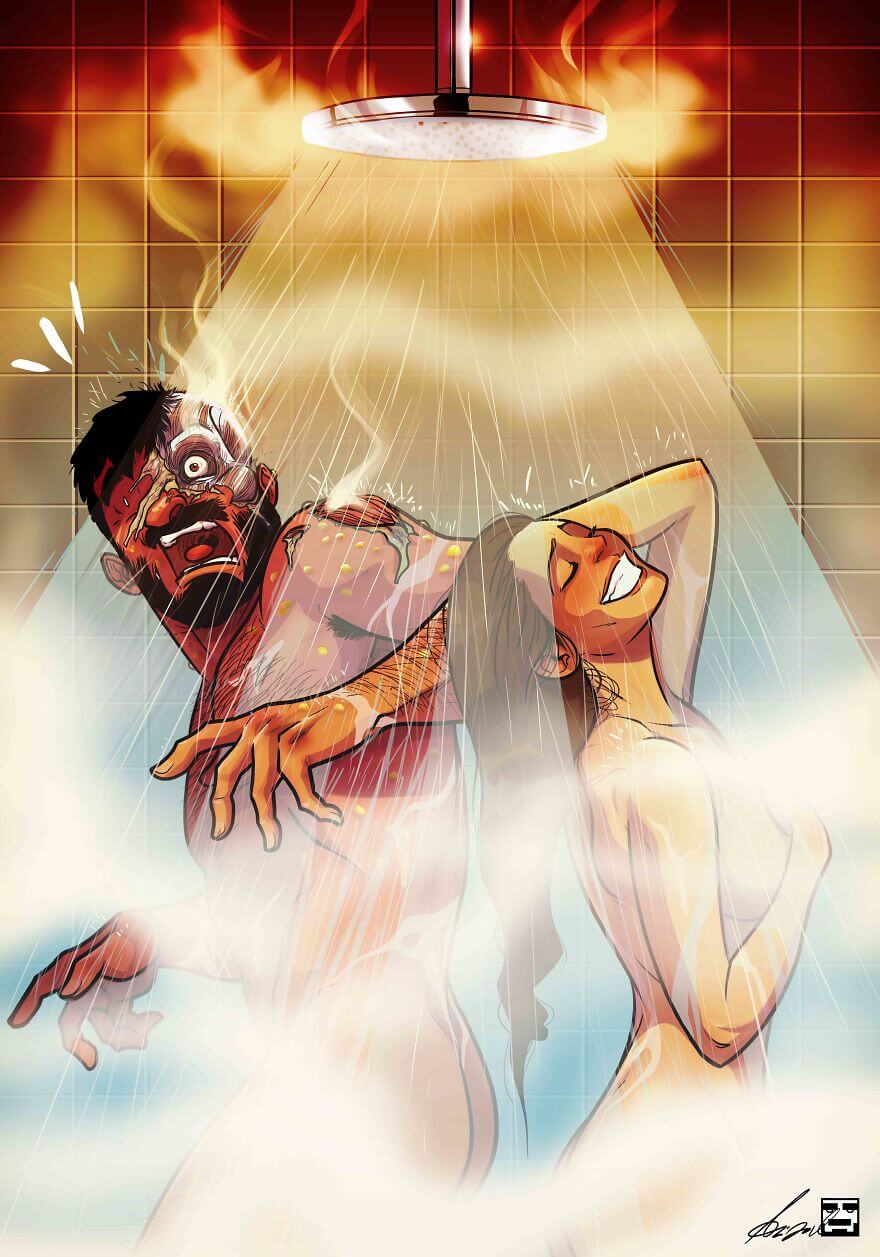 She has a magic touch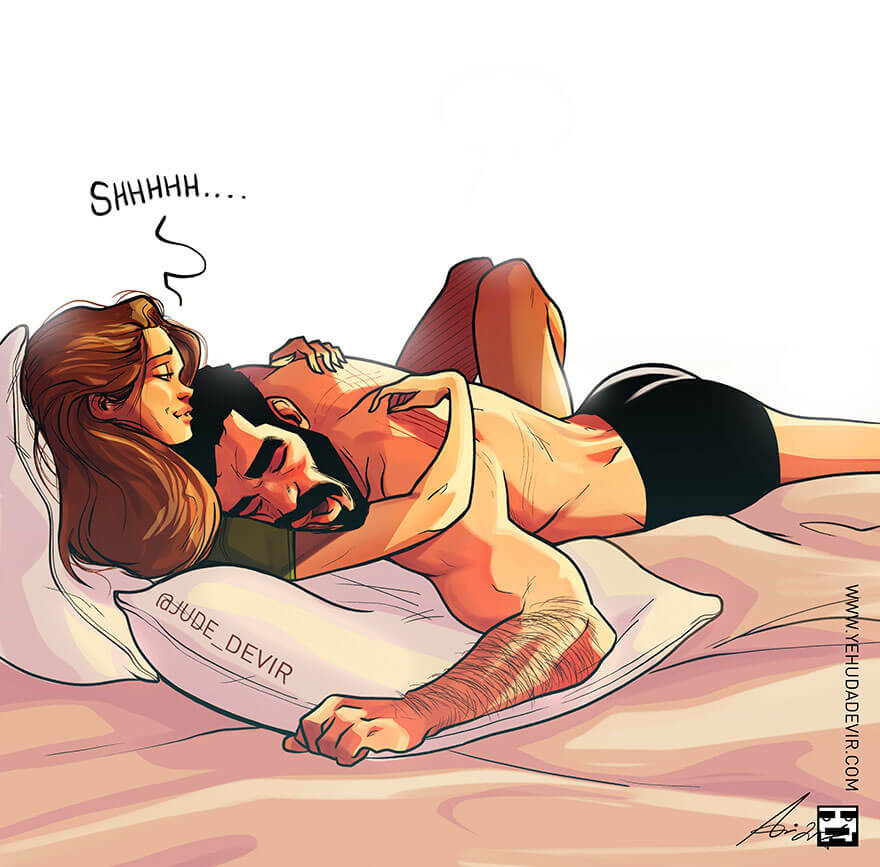 This happened every morning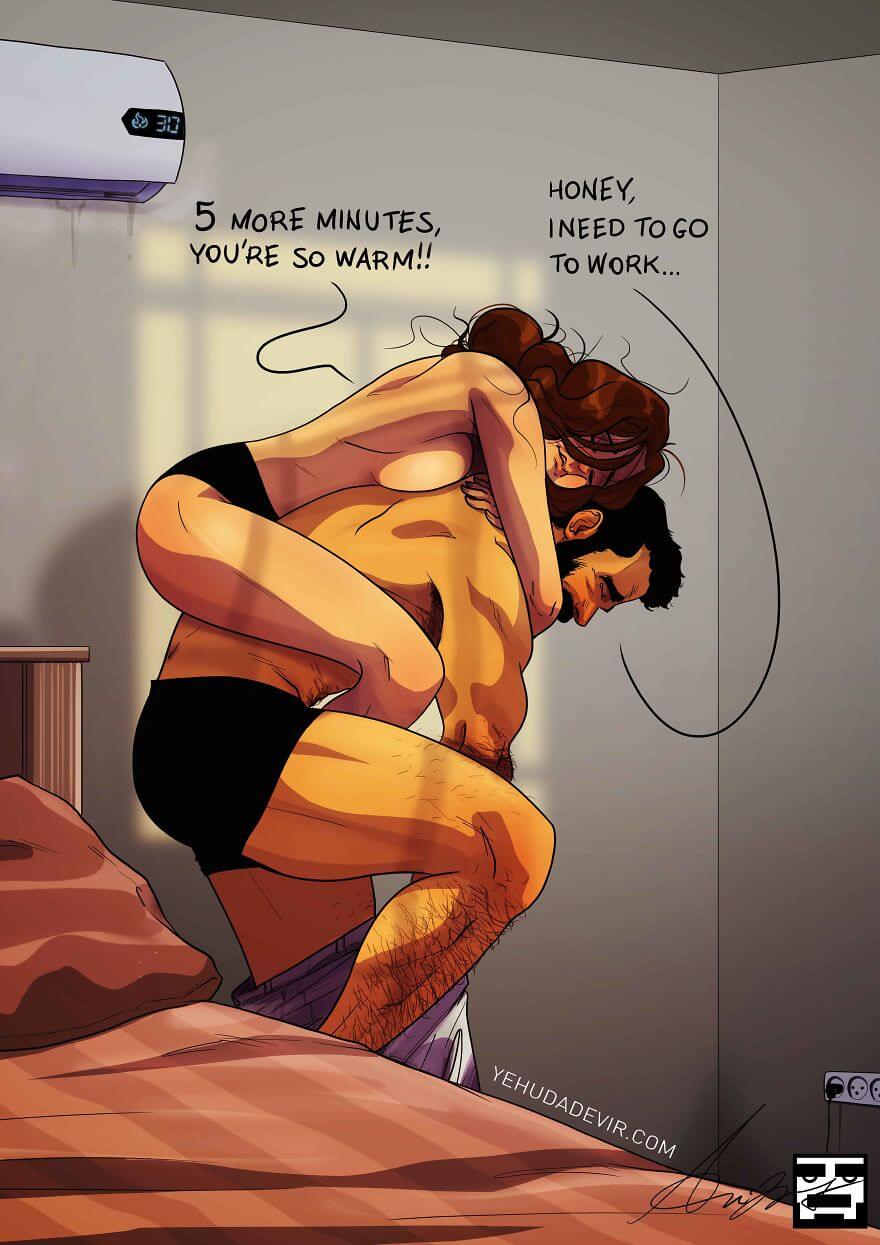 IKEA is simple enough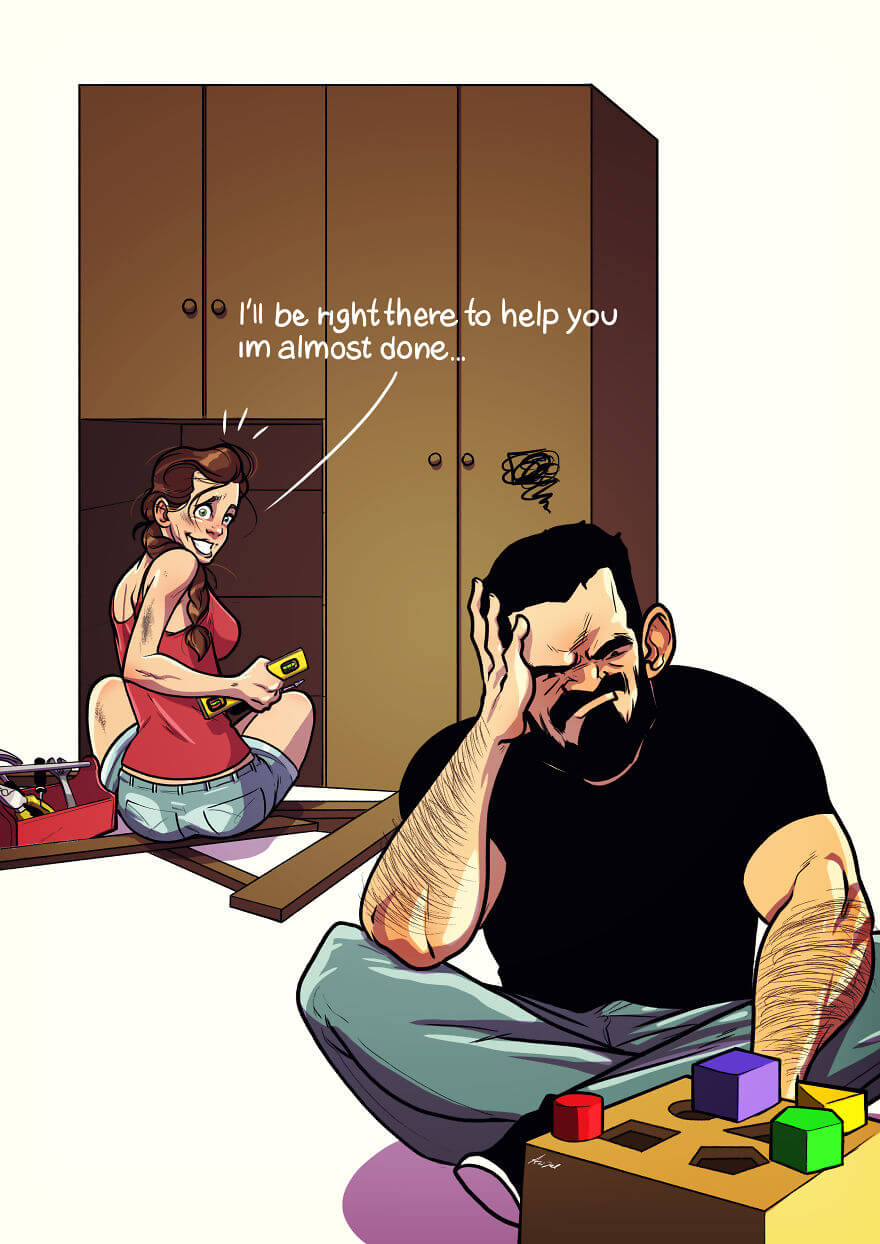 Wifeniator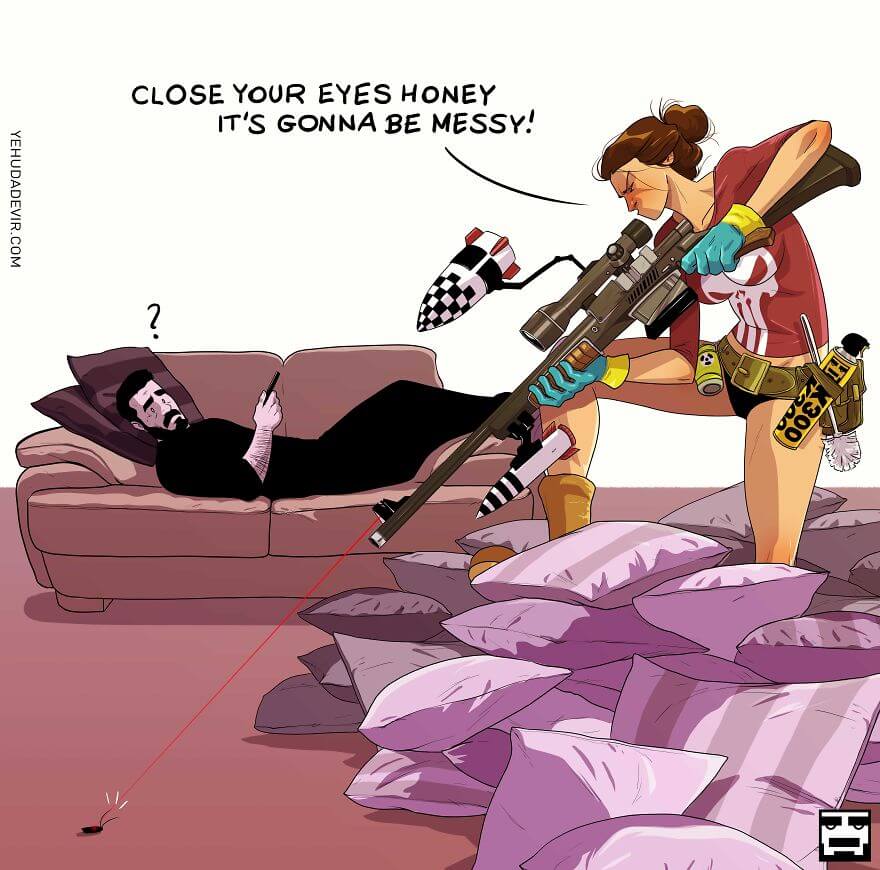 It's always my turn to do the dishes, you never make a mess when it's your turn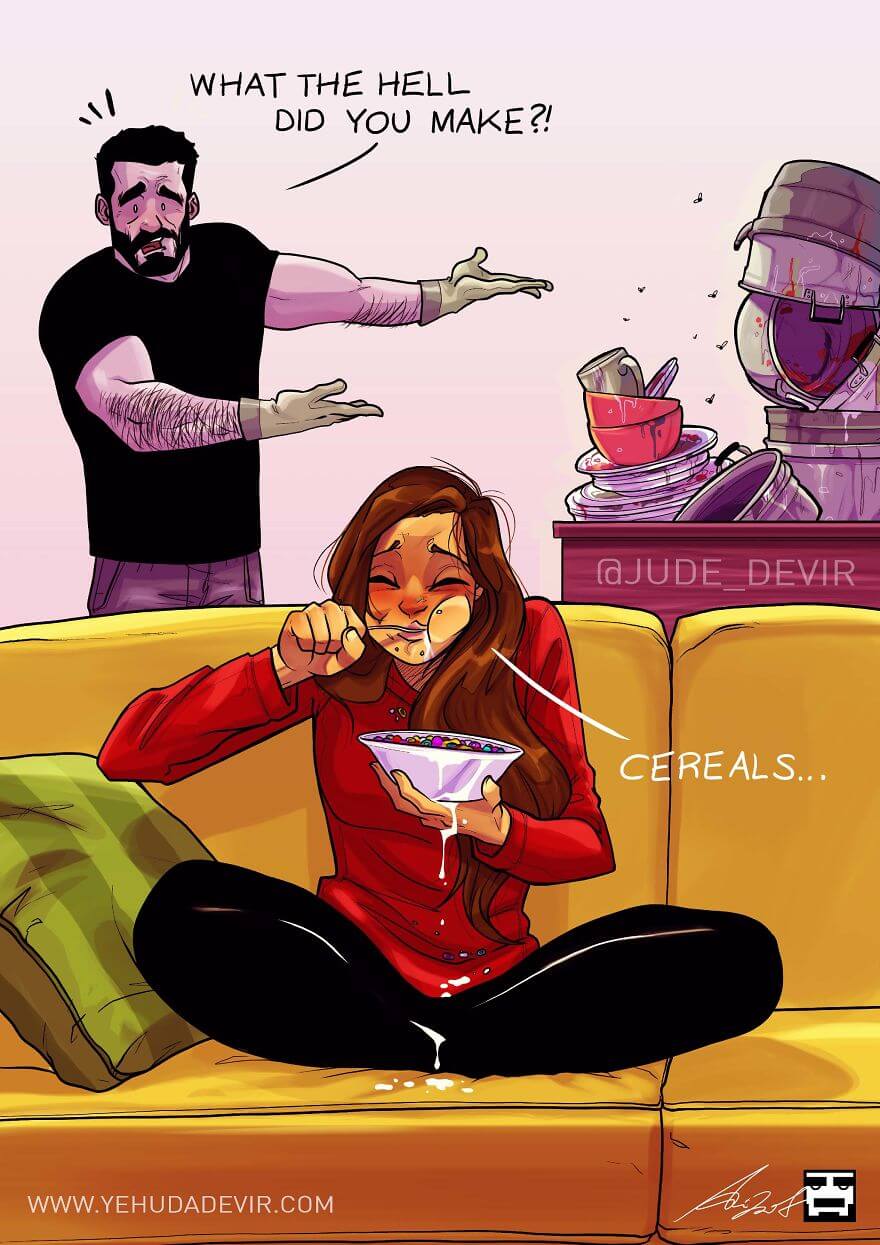 Beach ready body goals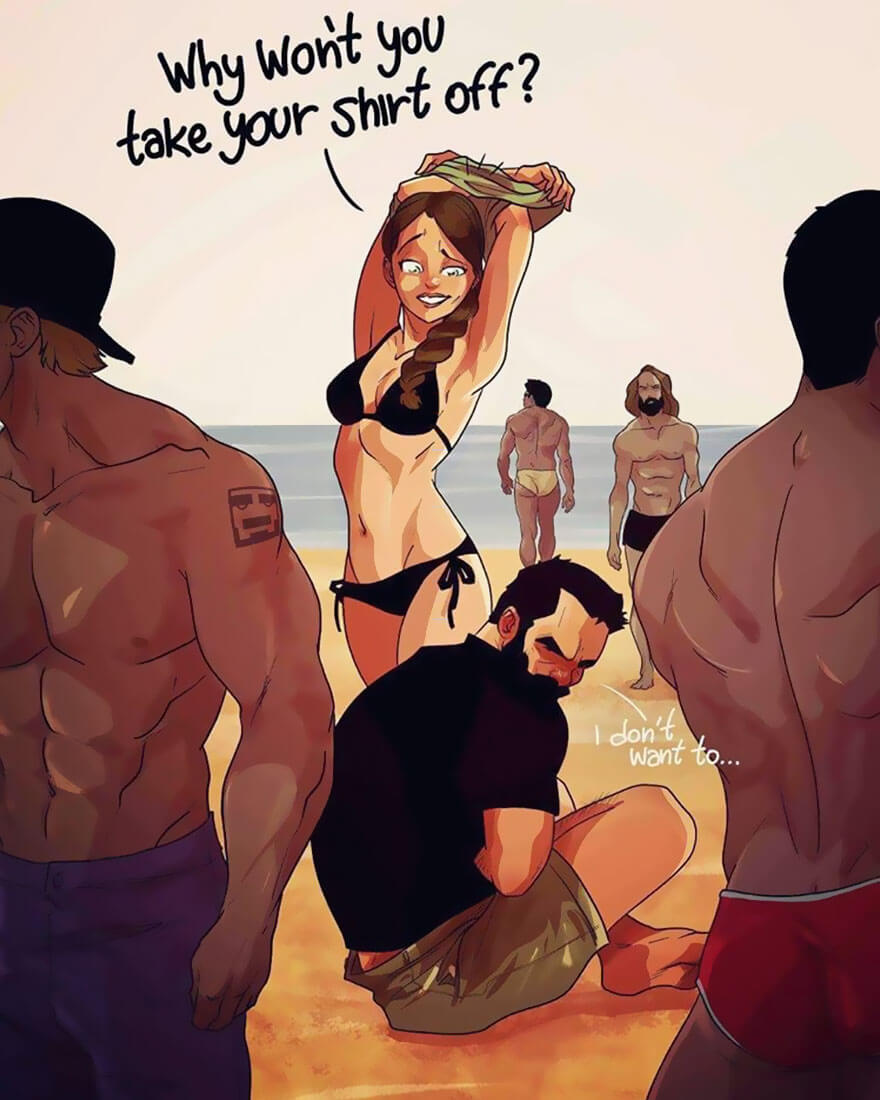 Typical night out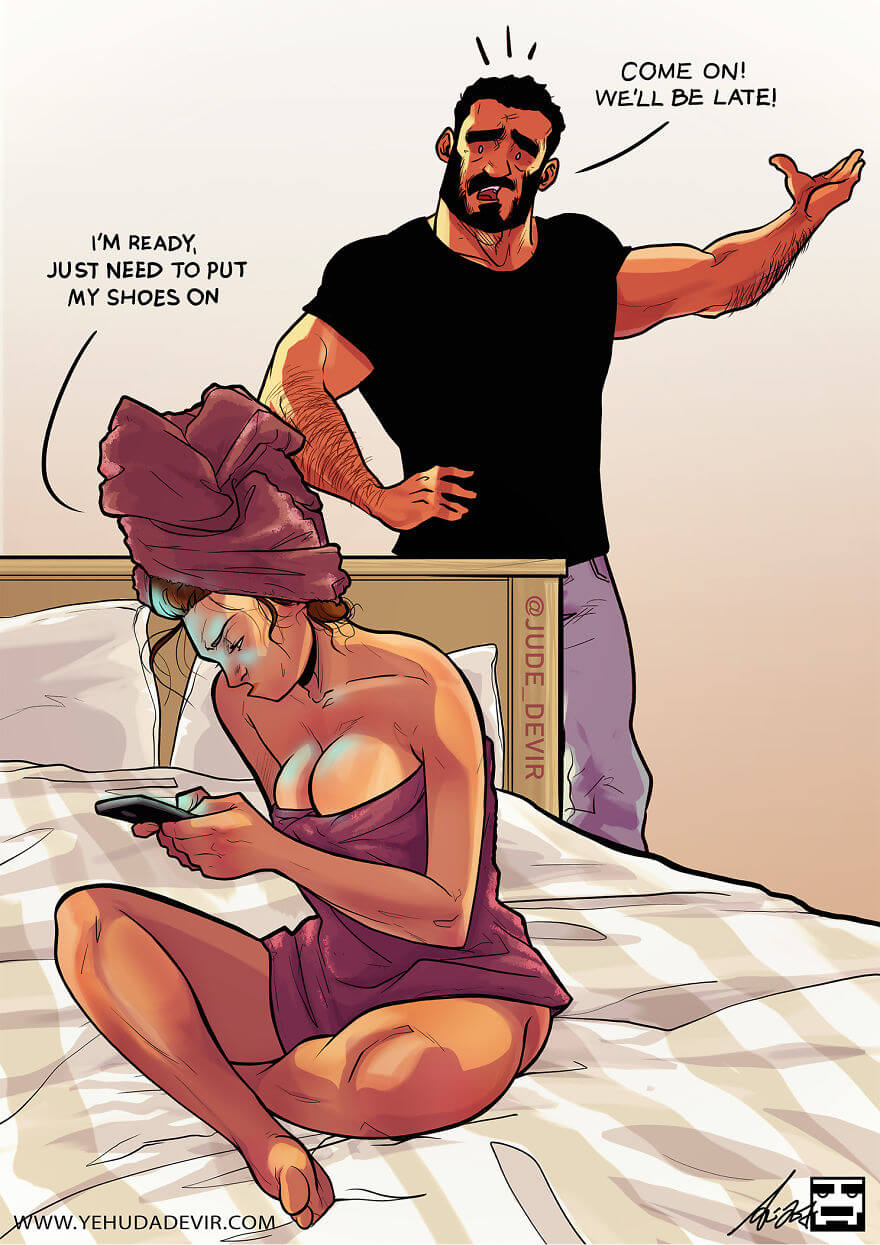 Watching Wolverine together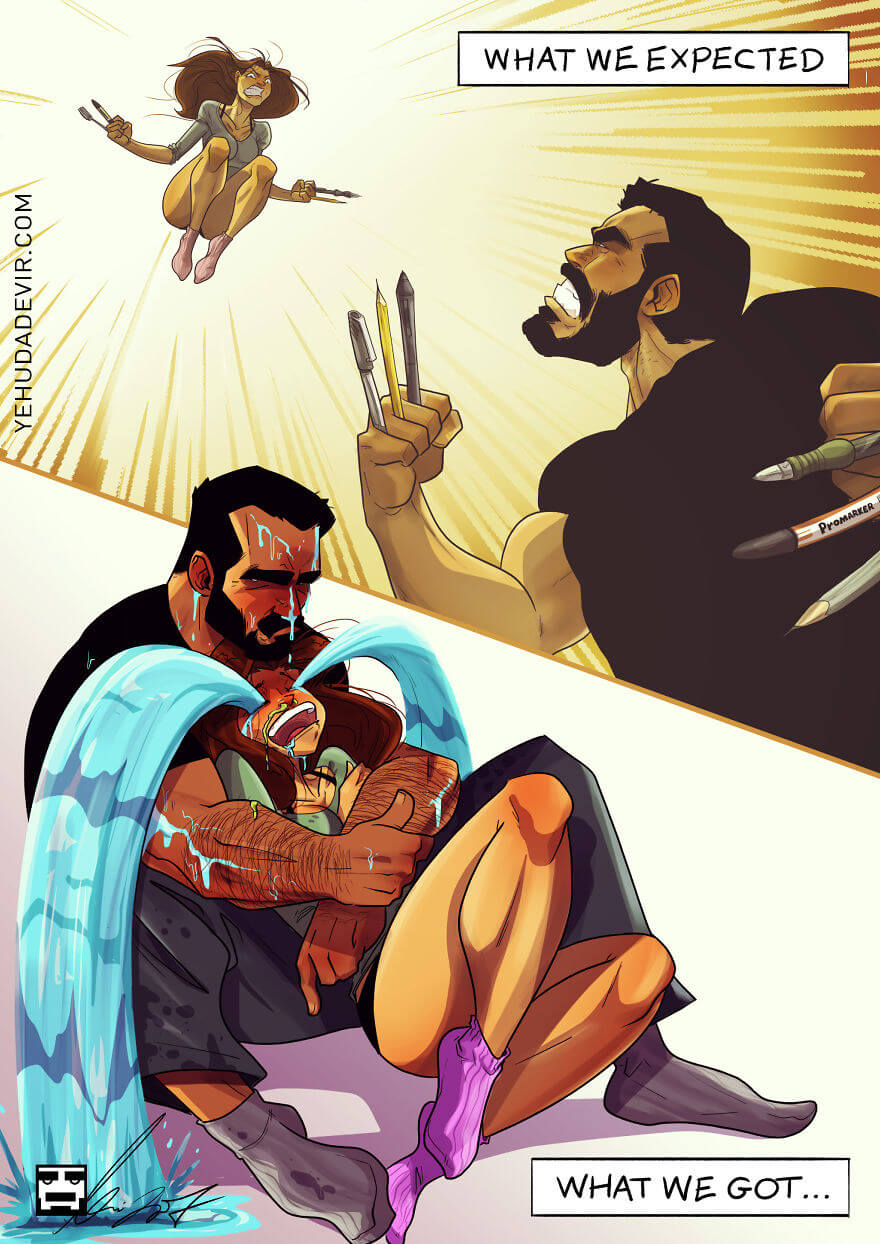 Trying to lose the holiday food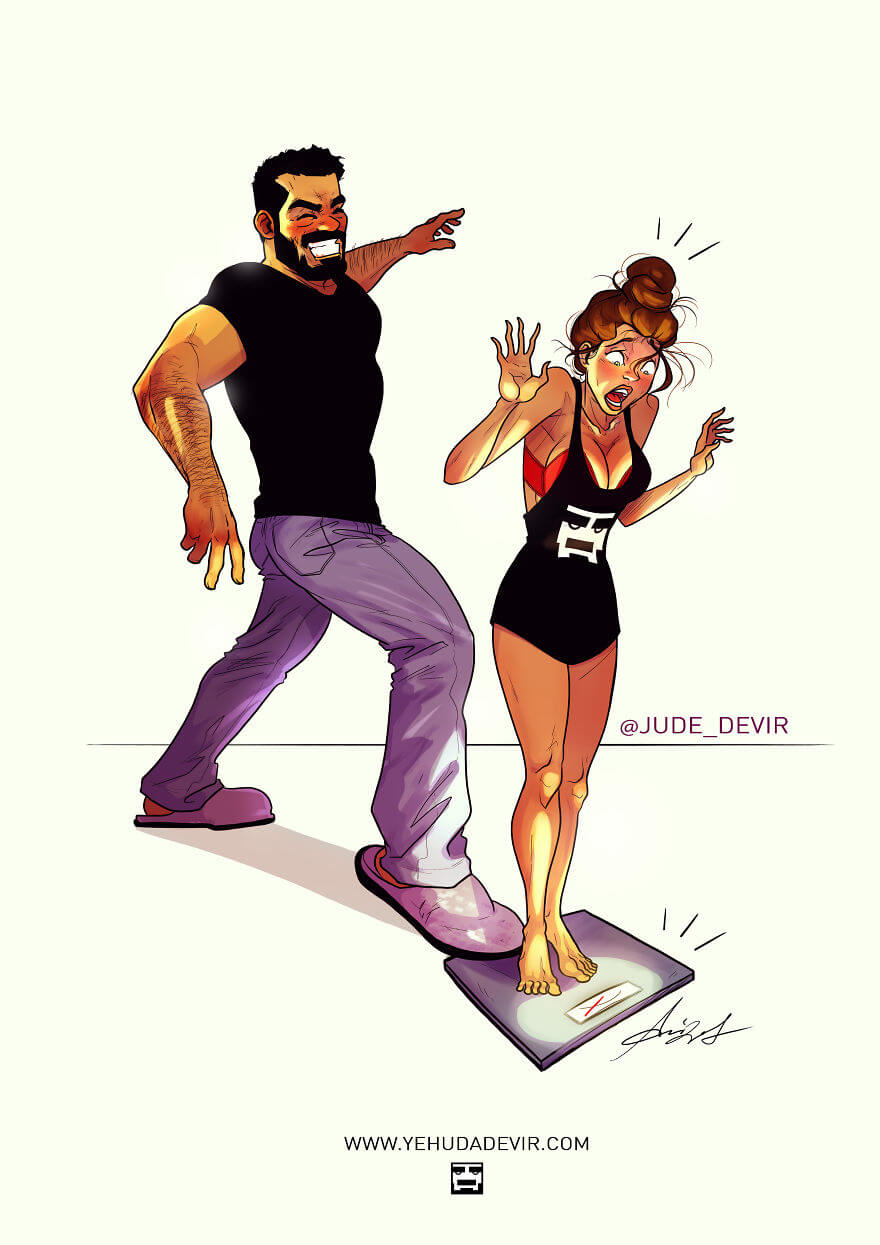 When she's having a bad hair day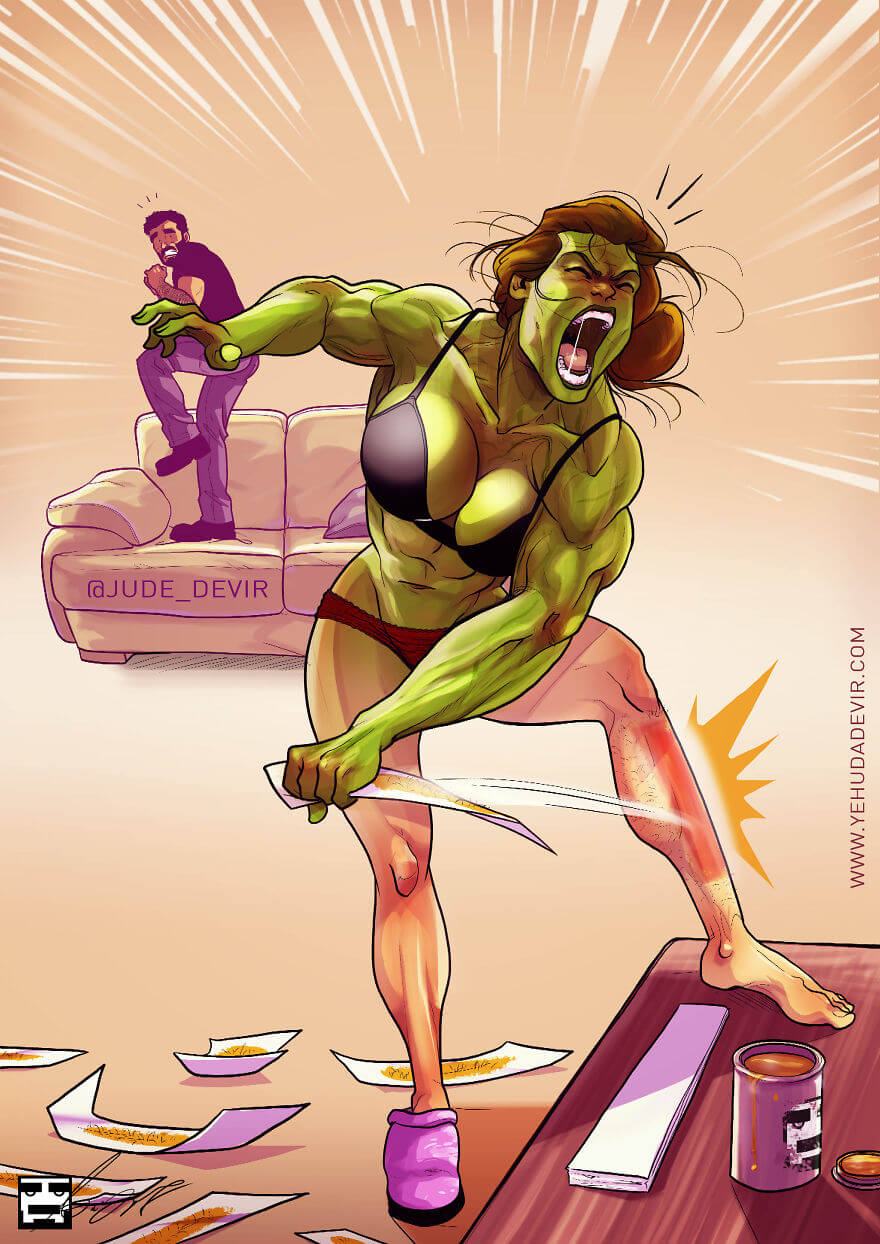 Getting engaged! Best relationship illustrations on this list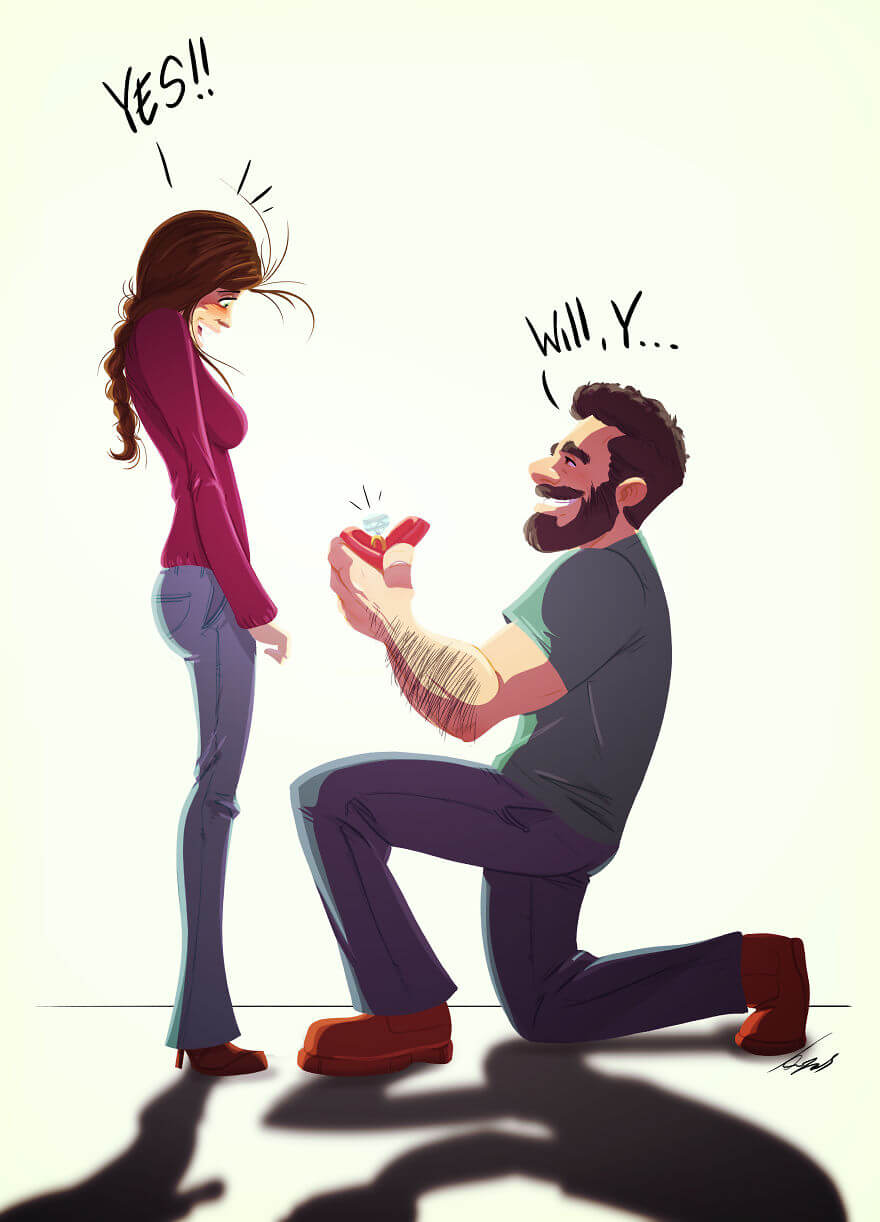 Walking the park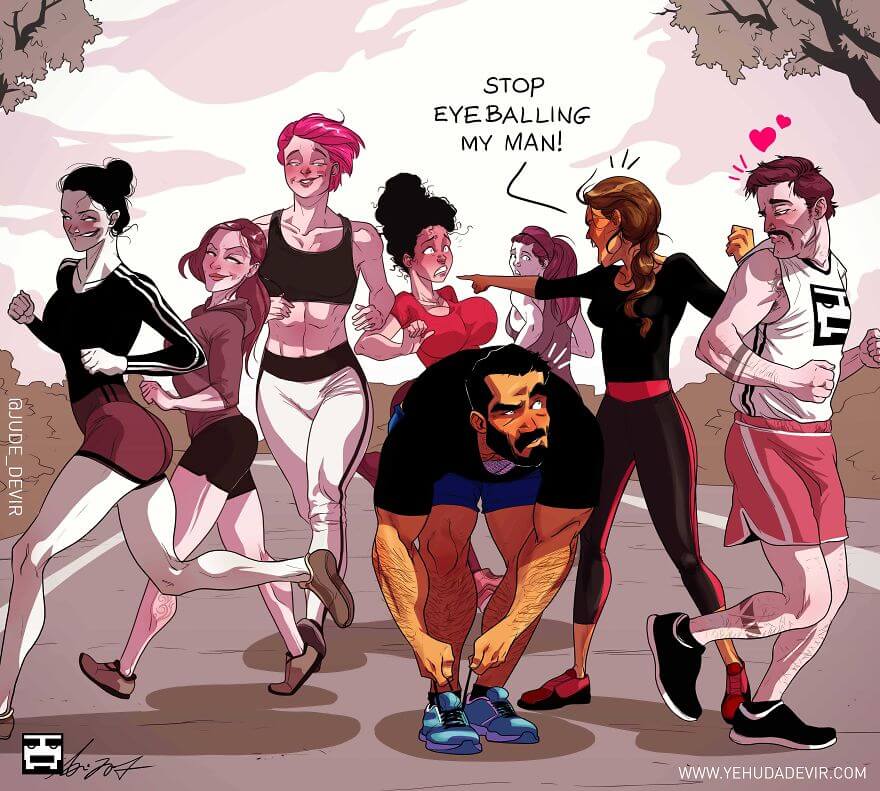 Winter is coming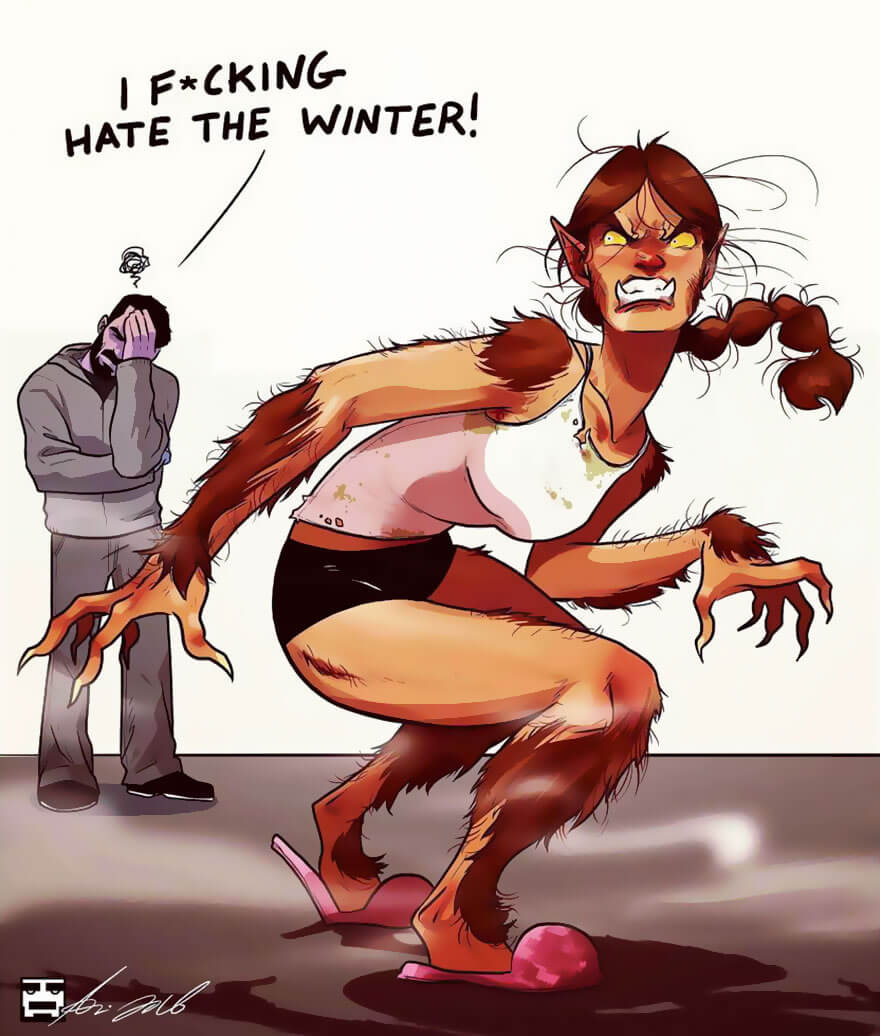 Happy Valentine's day!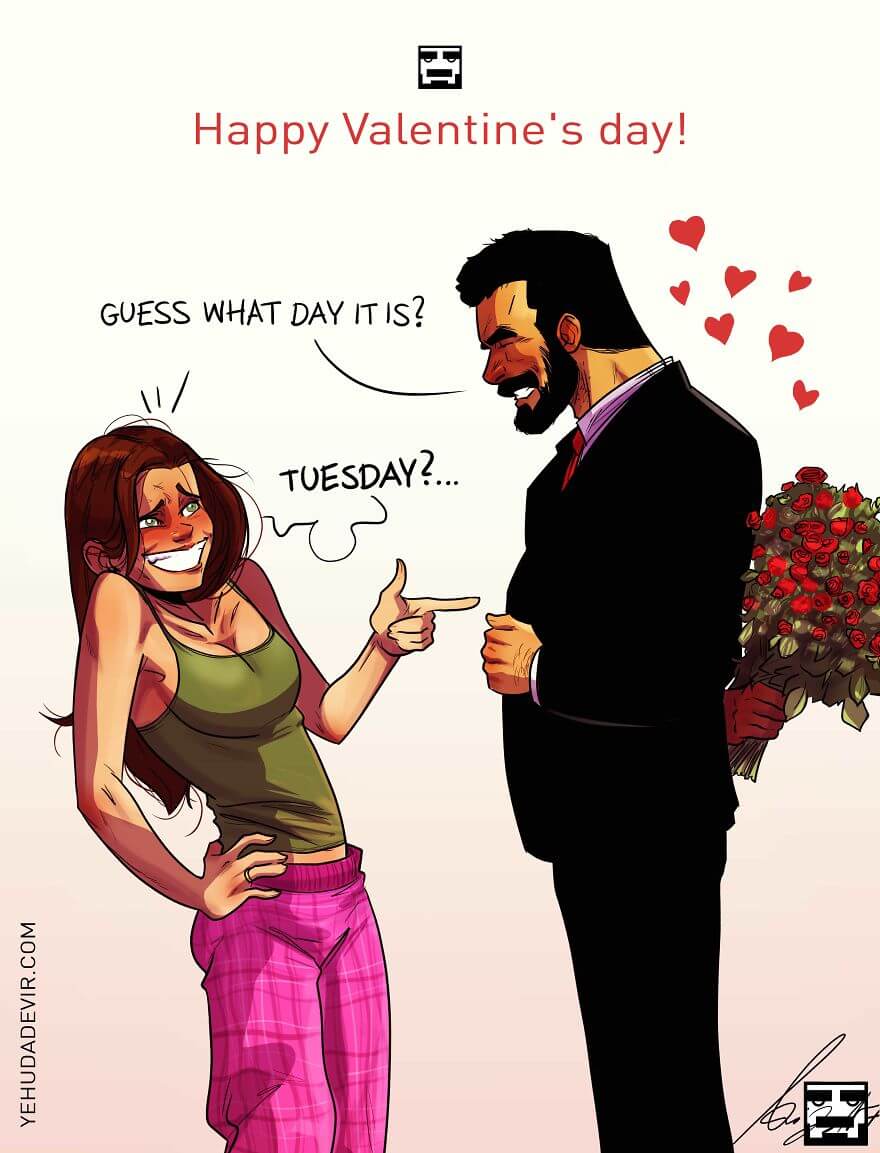 Scarf much?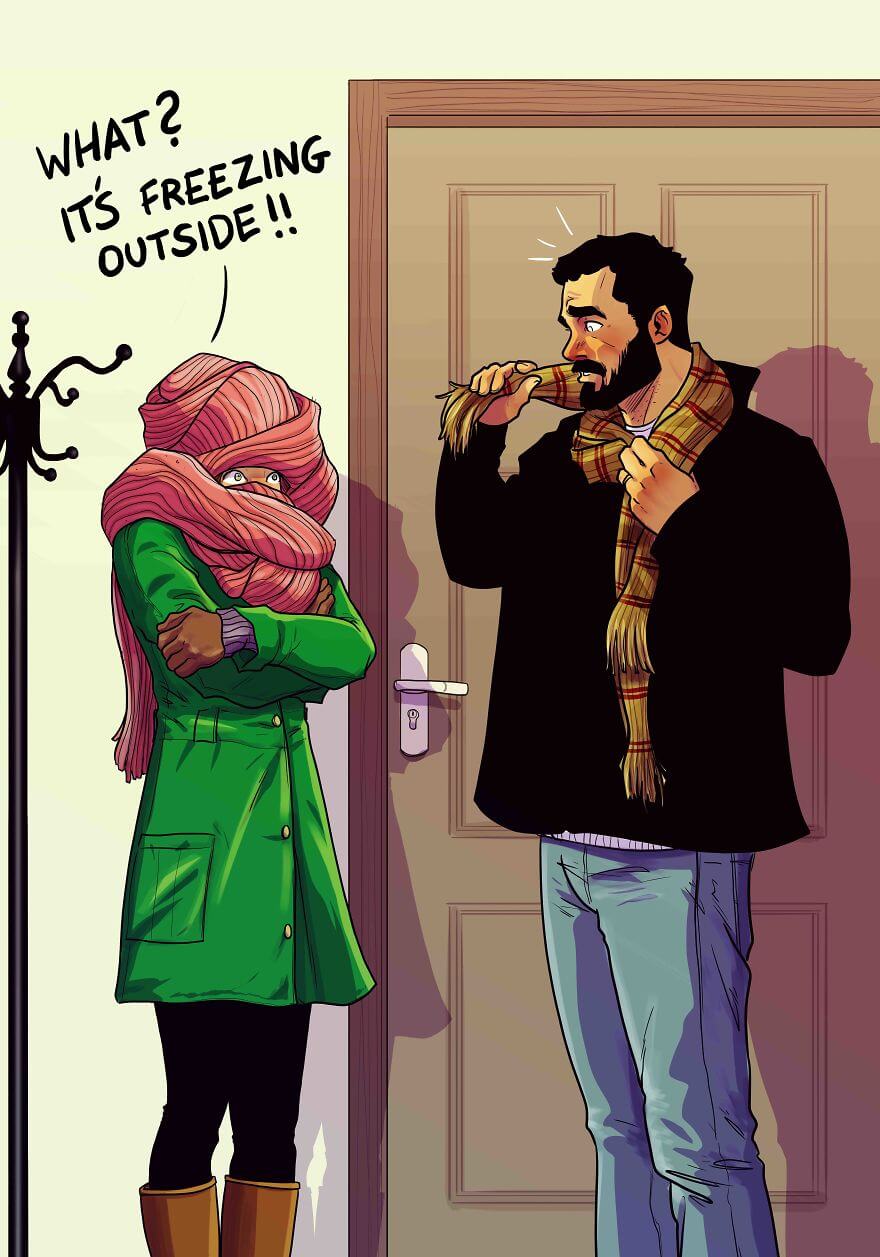 Sweet dreams honey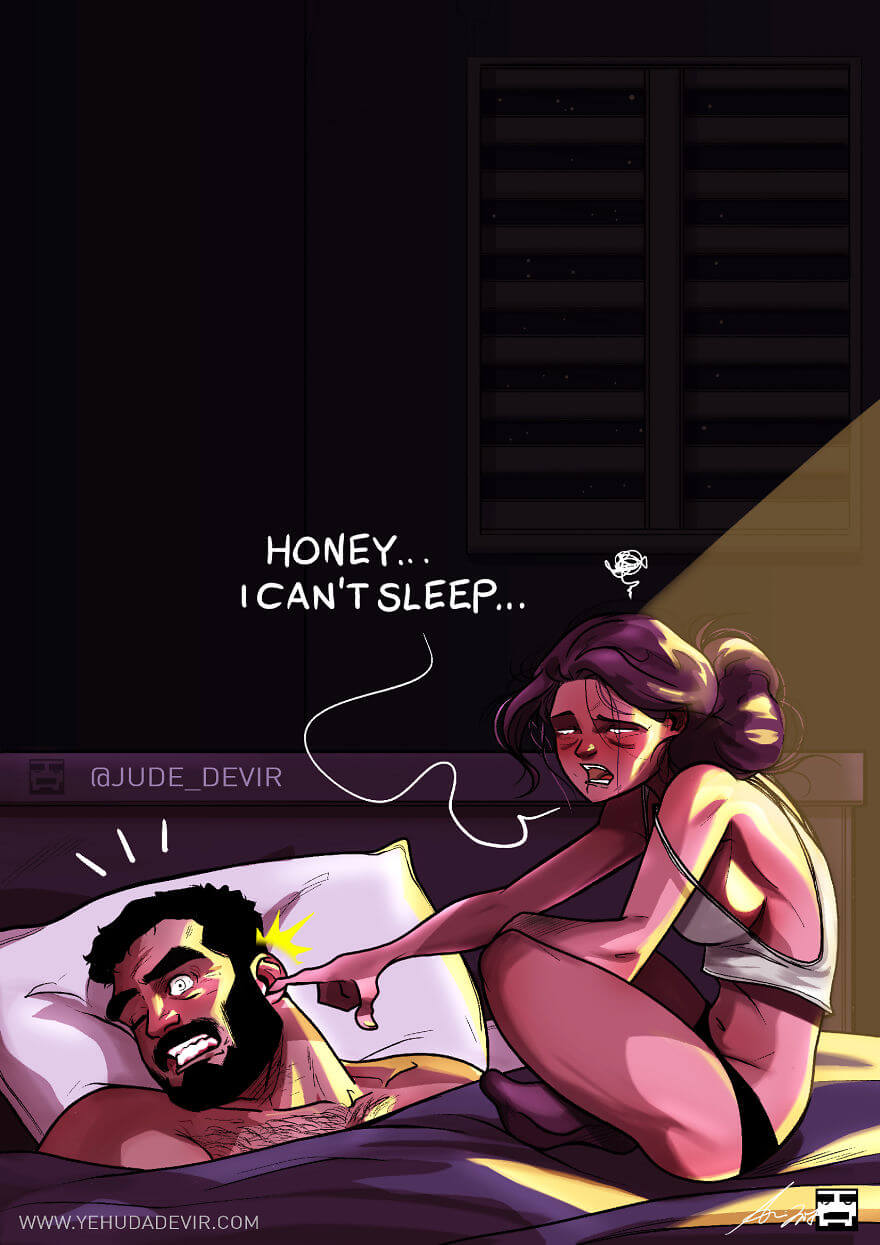 You're my travel pillow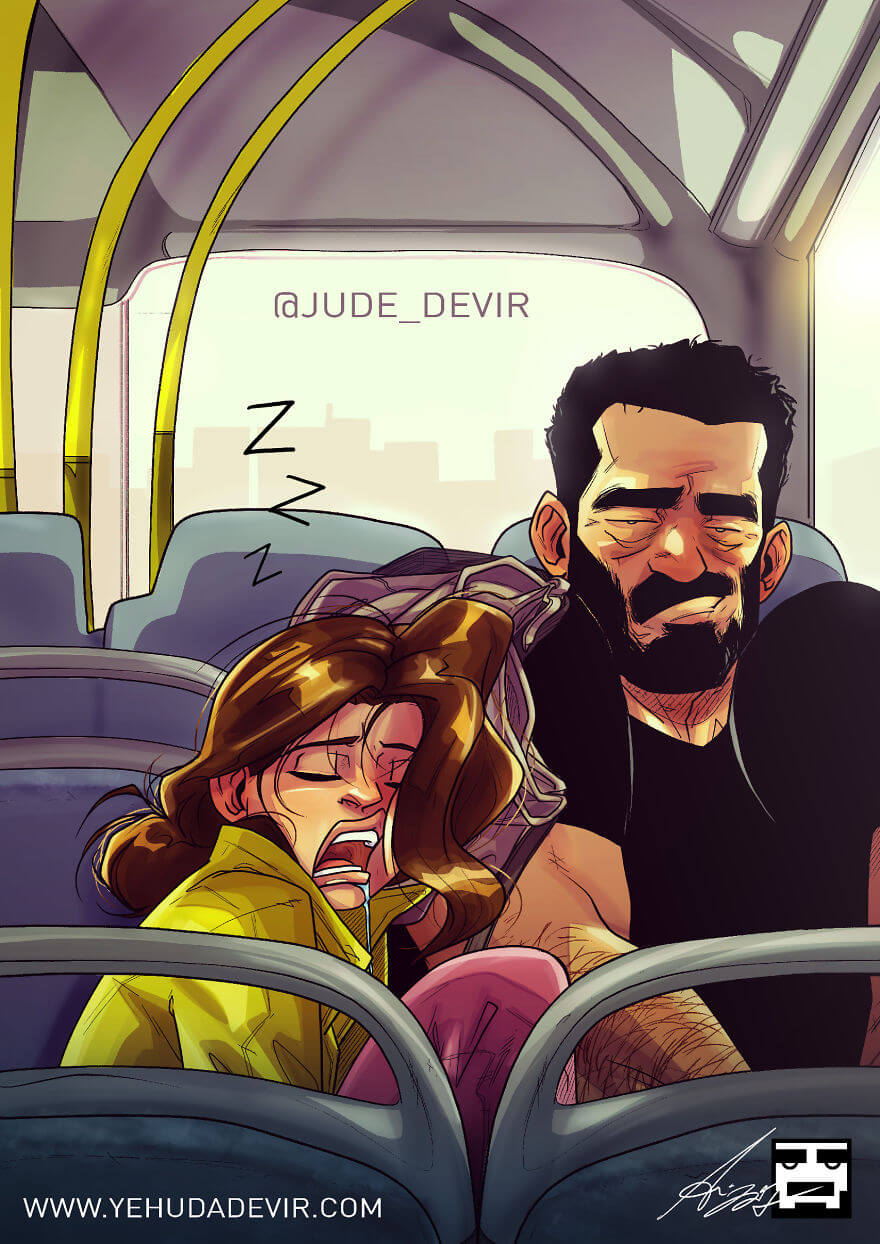 Taking a selfie together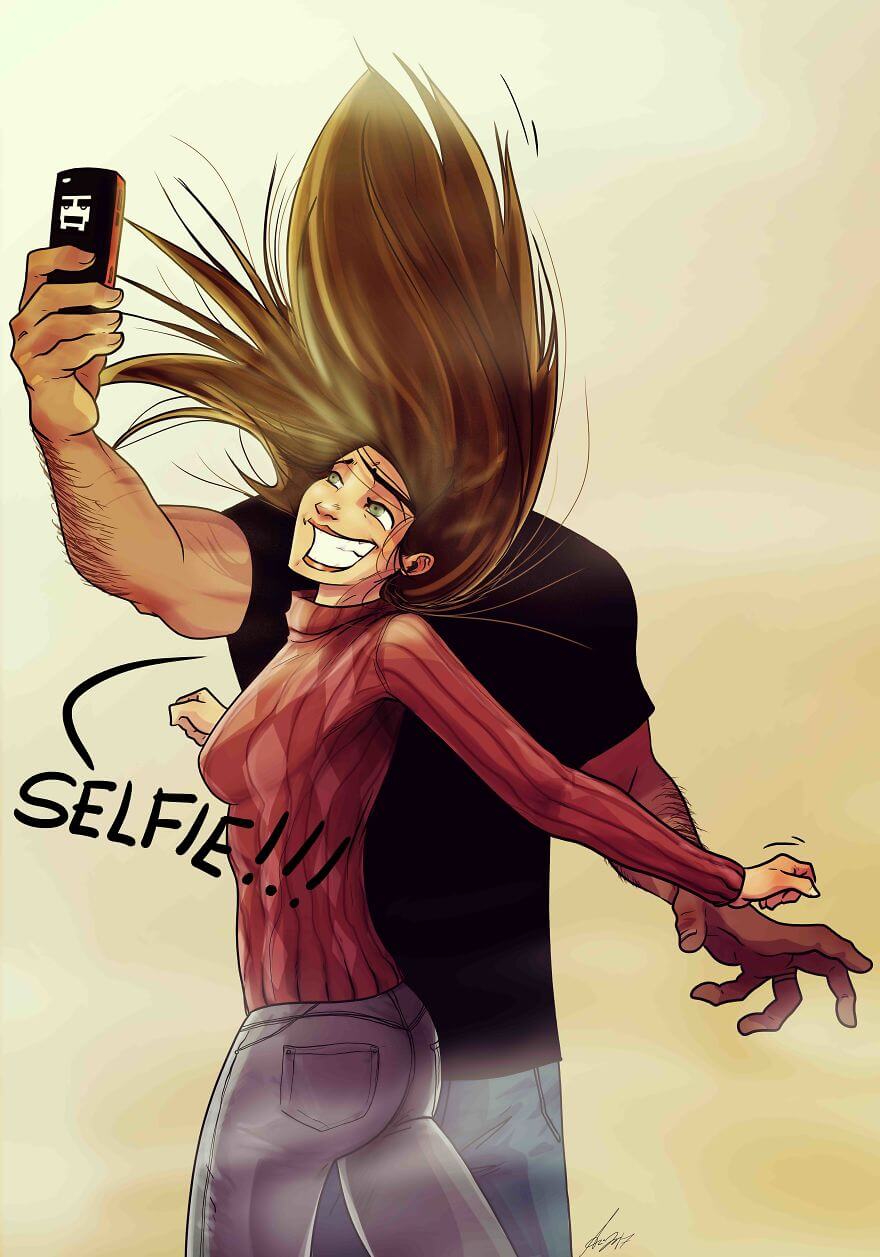 John Wick 2 is an excellent movie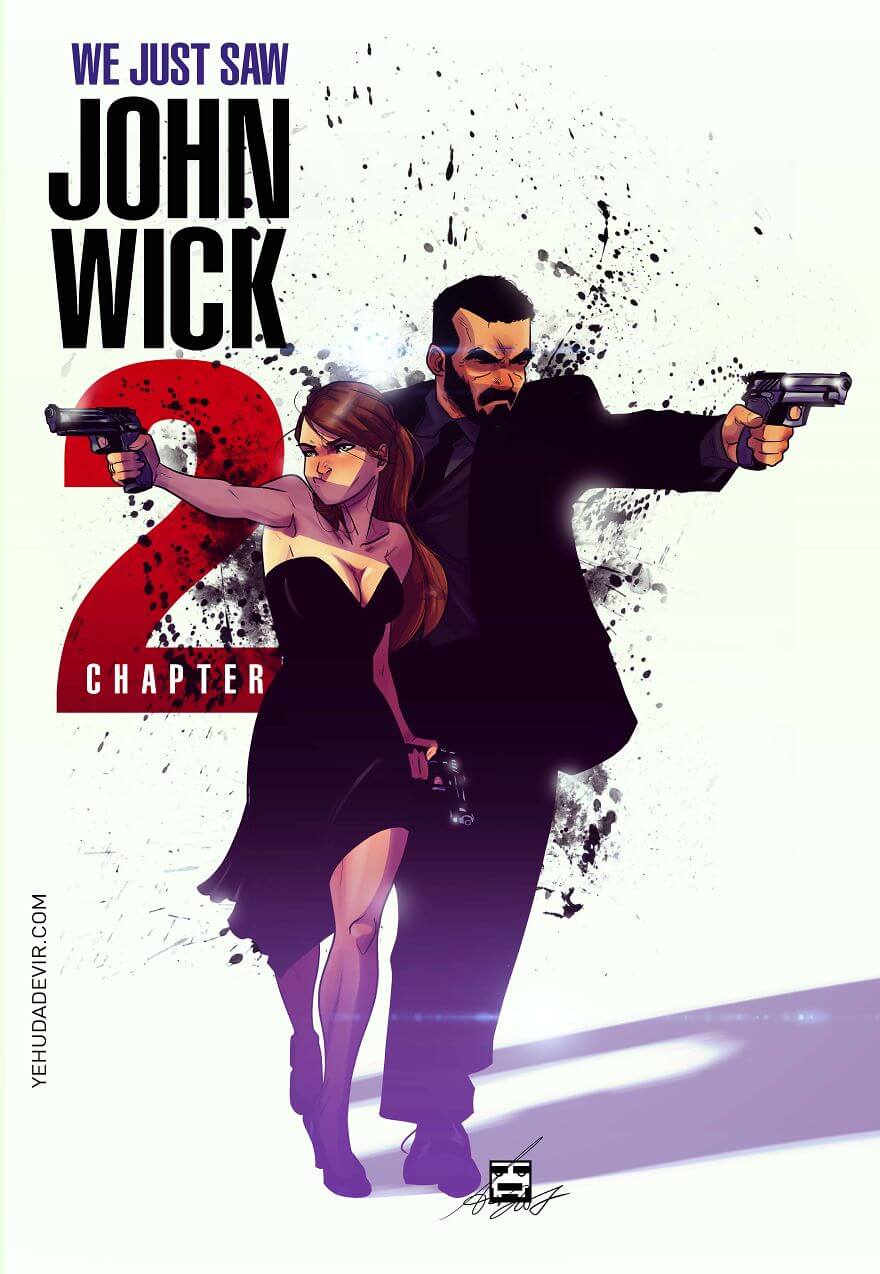 This is how my wife considered working out together
Happy Valentines day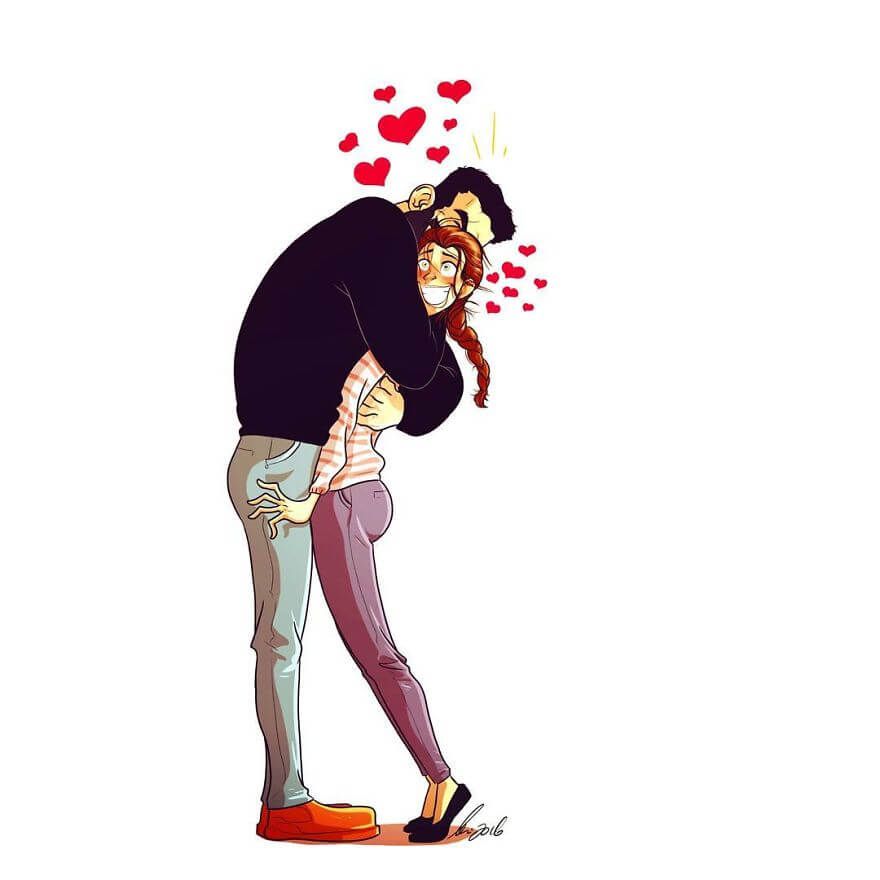 Riding the bus
Creative Purim costumes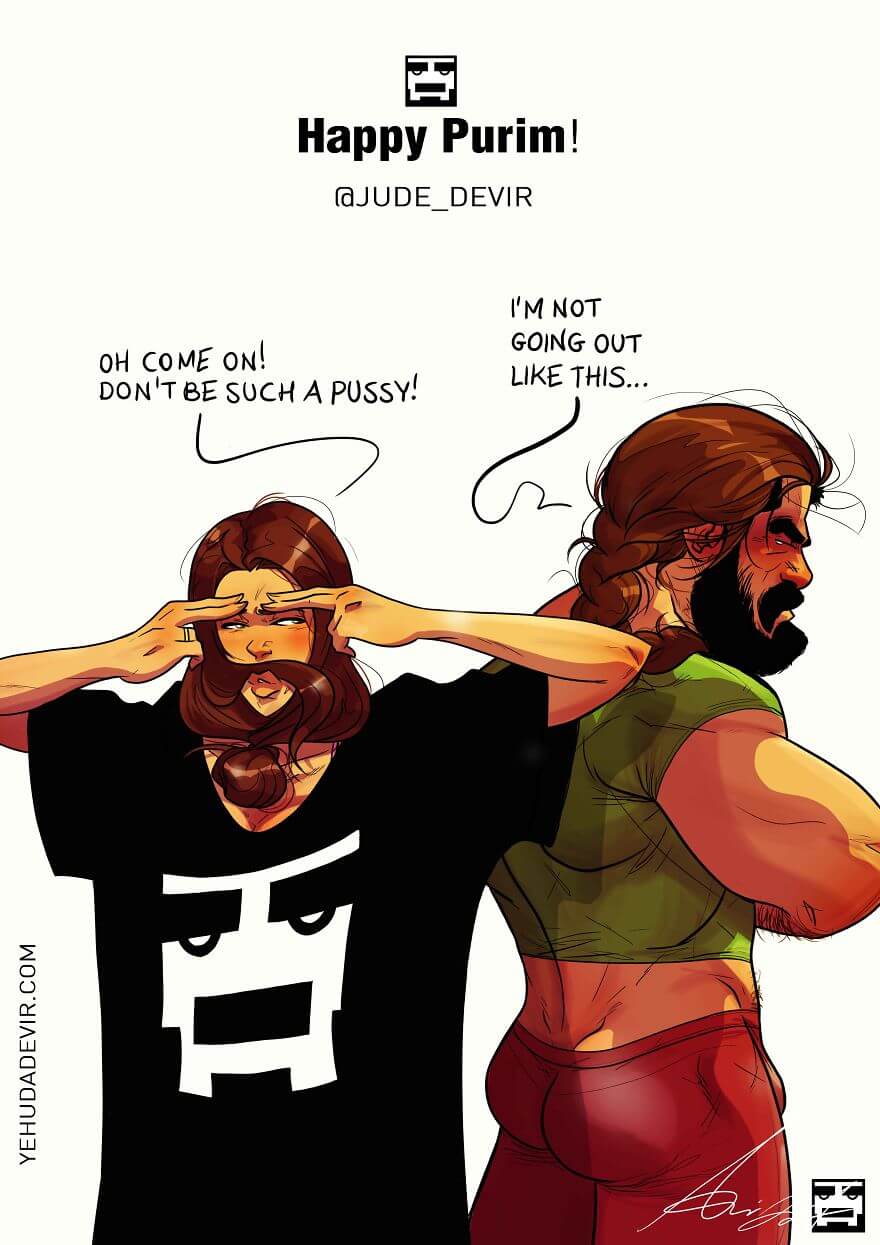 Mabrouck!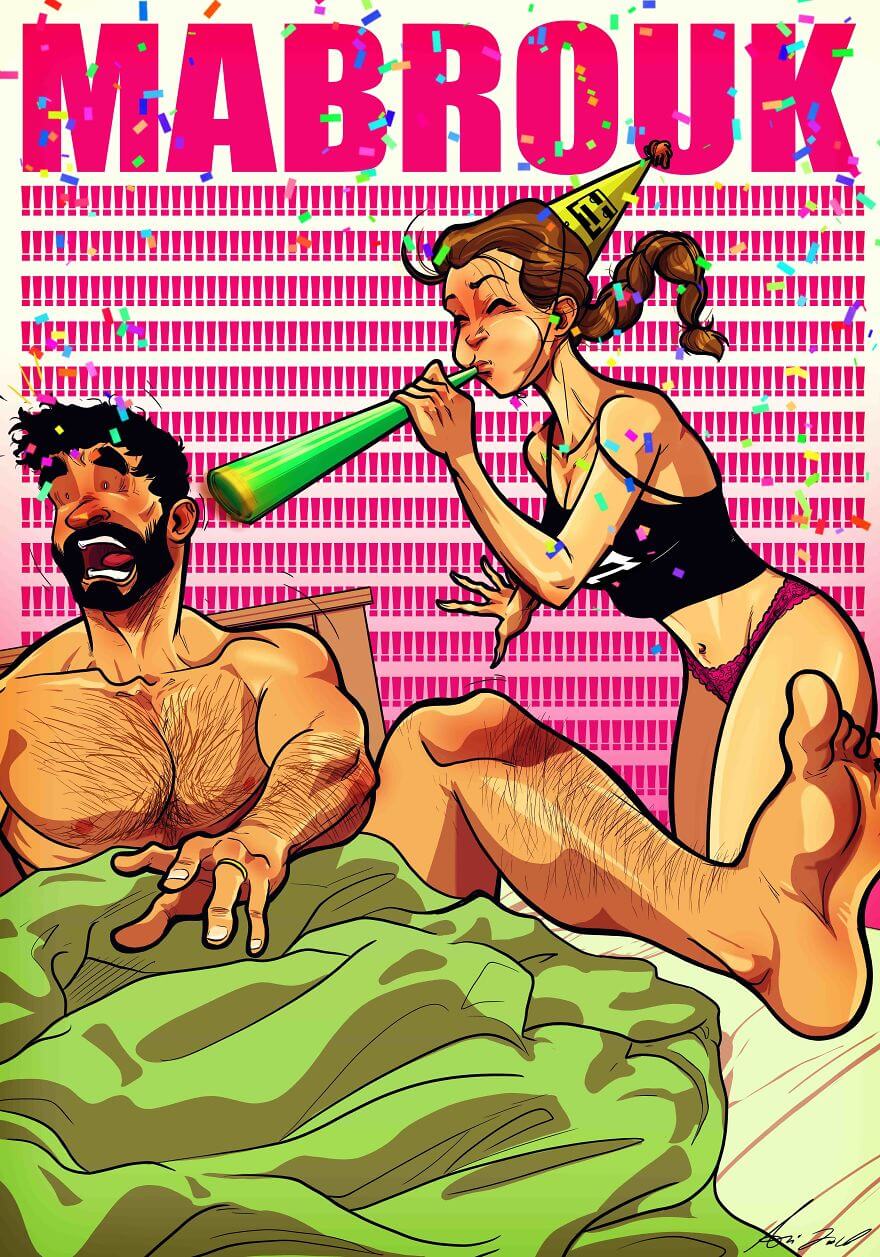 Celebrating Hanukkah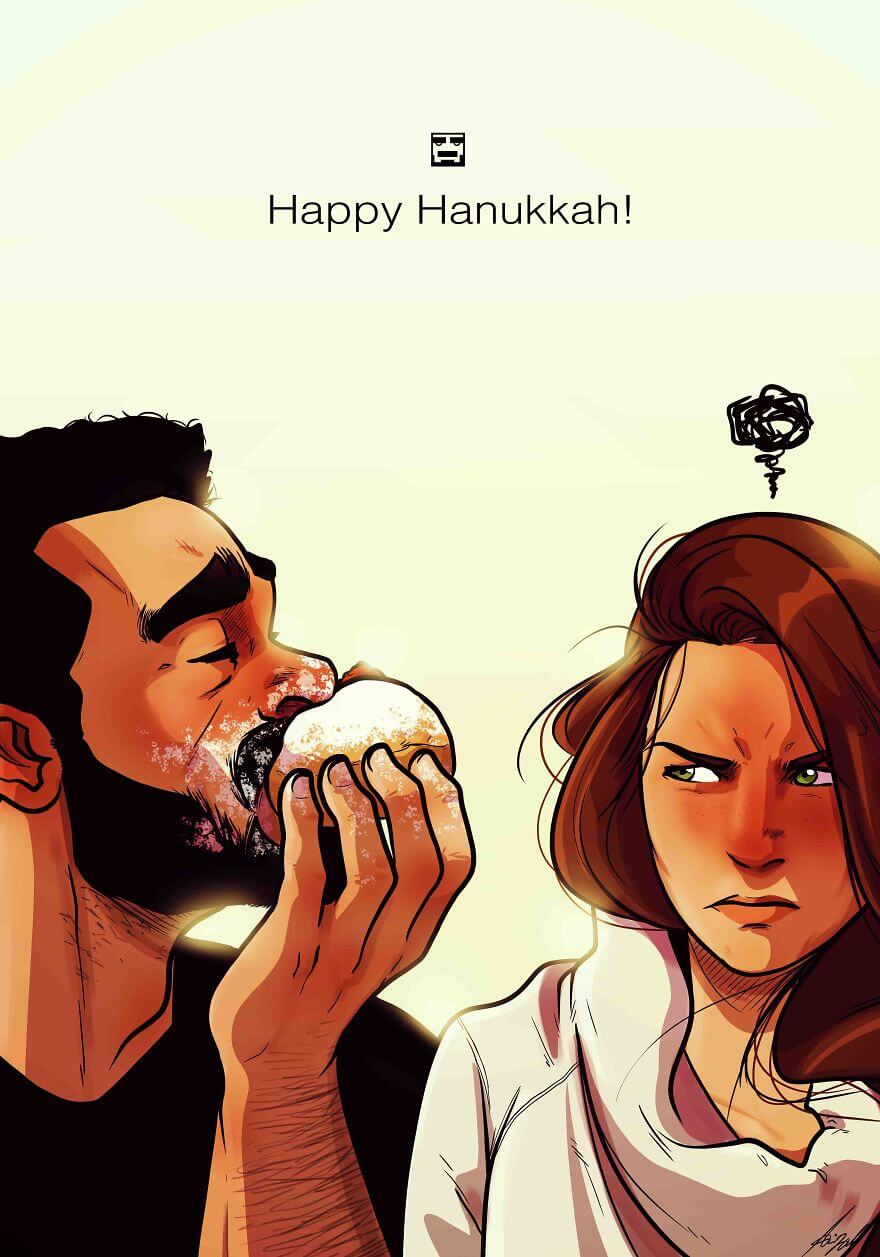 Going to the beach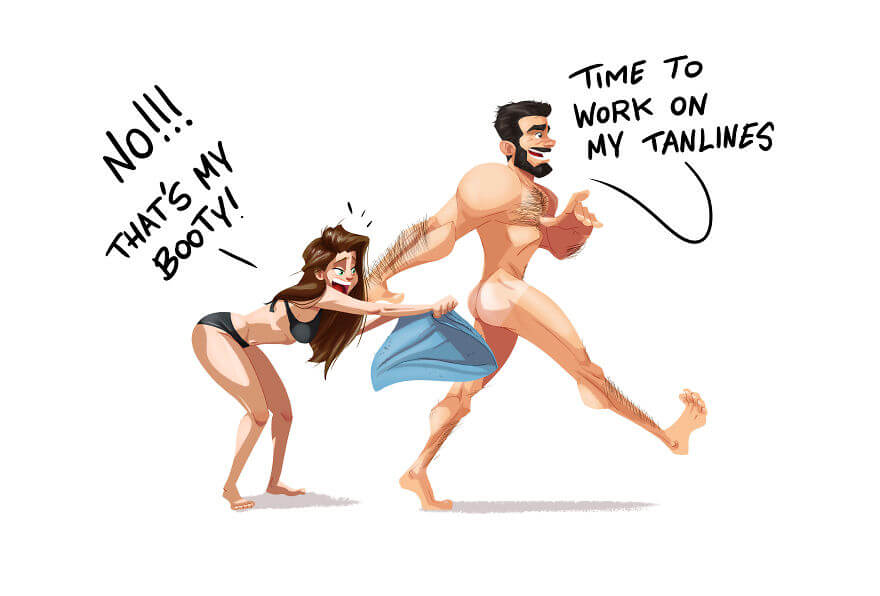 Bachelorette party celebration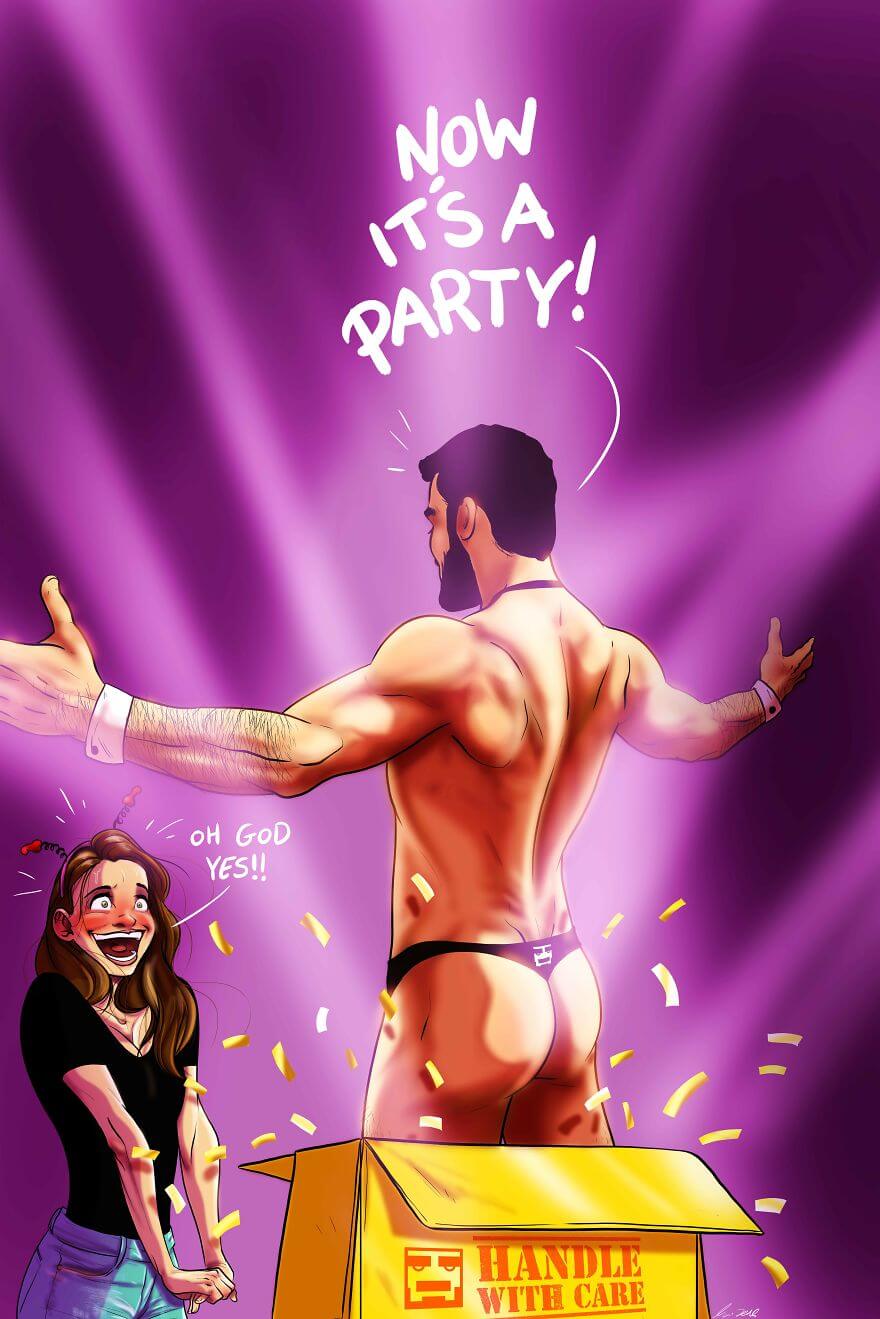 When thinking of shaving the beard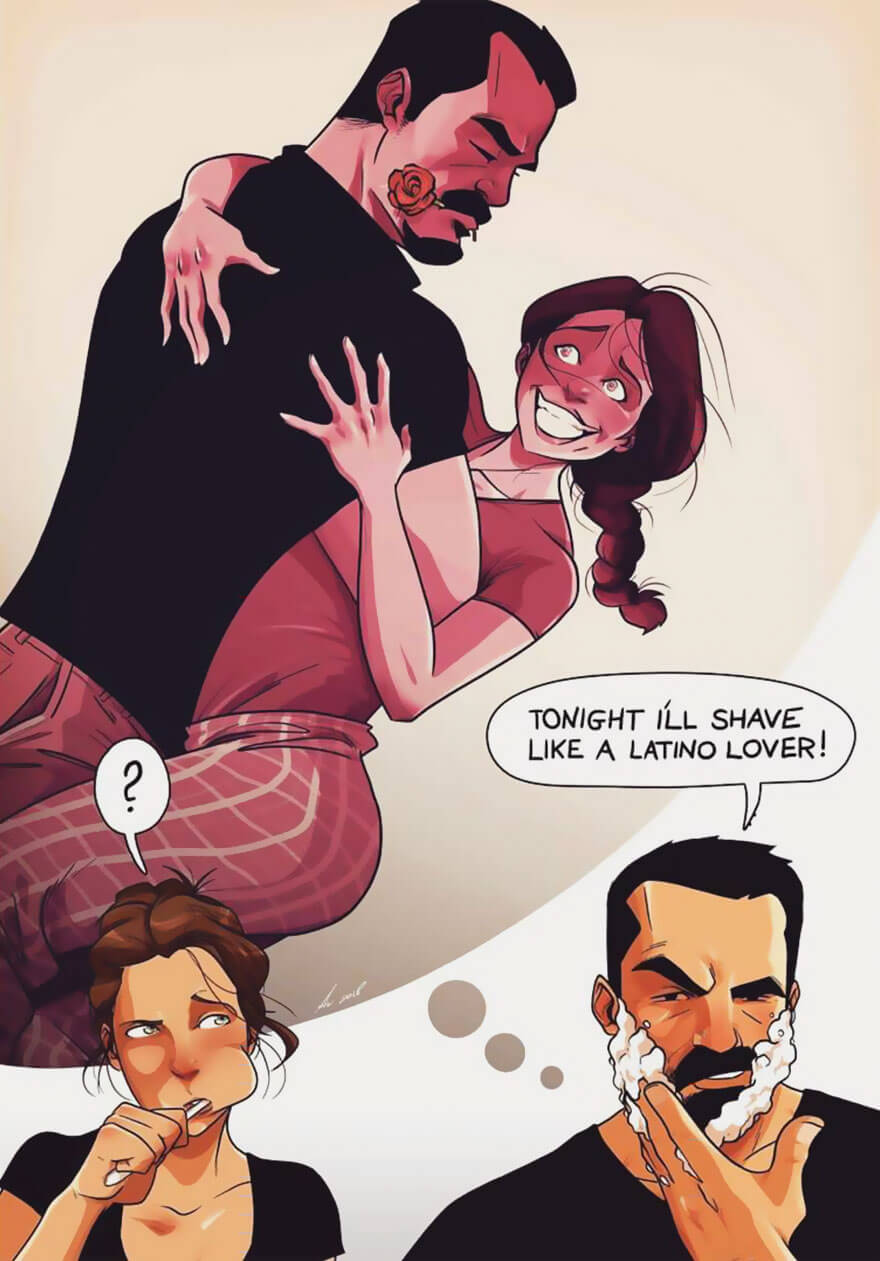 Moving houses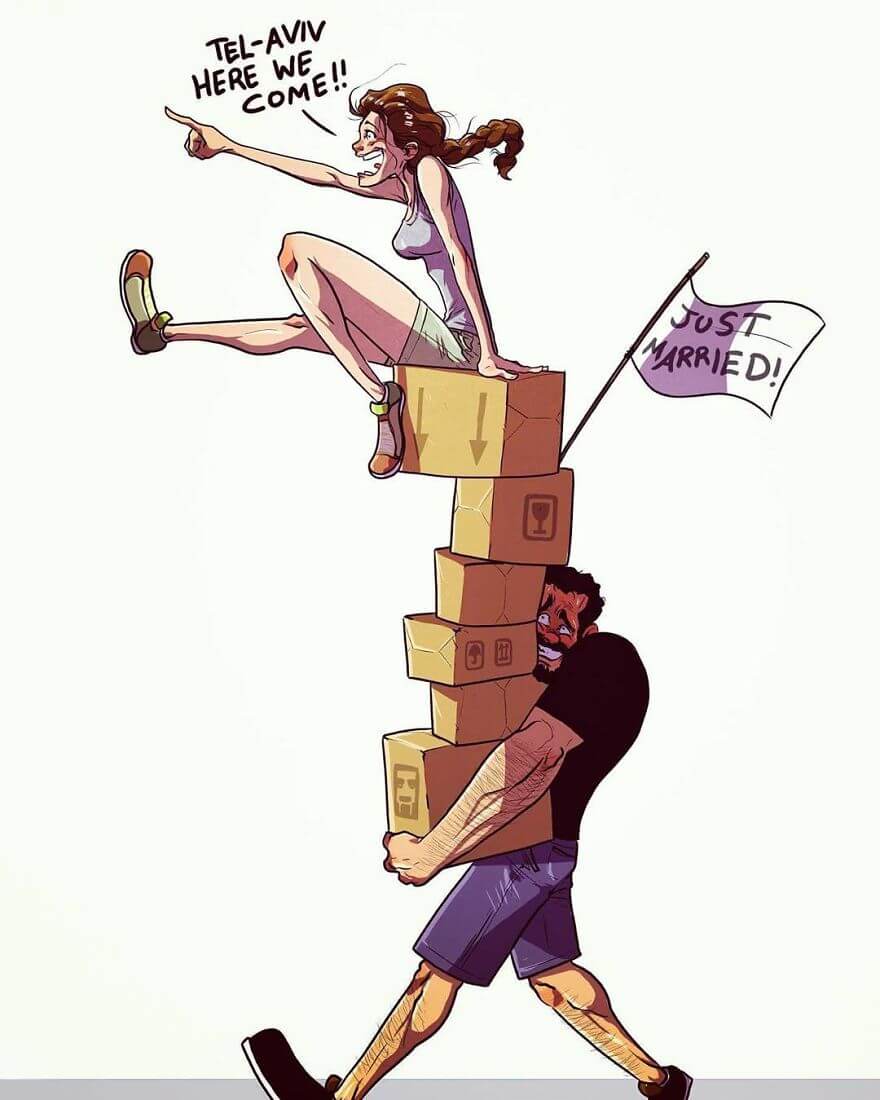 Watching WWF together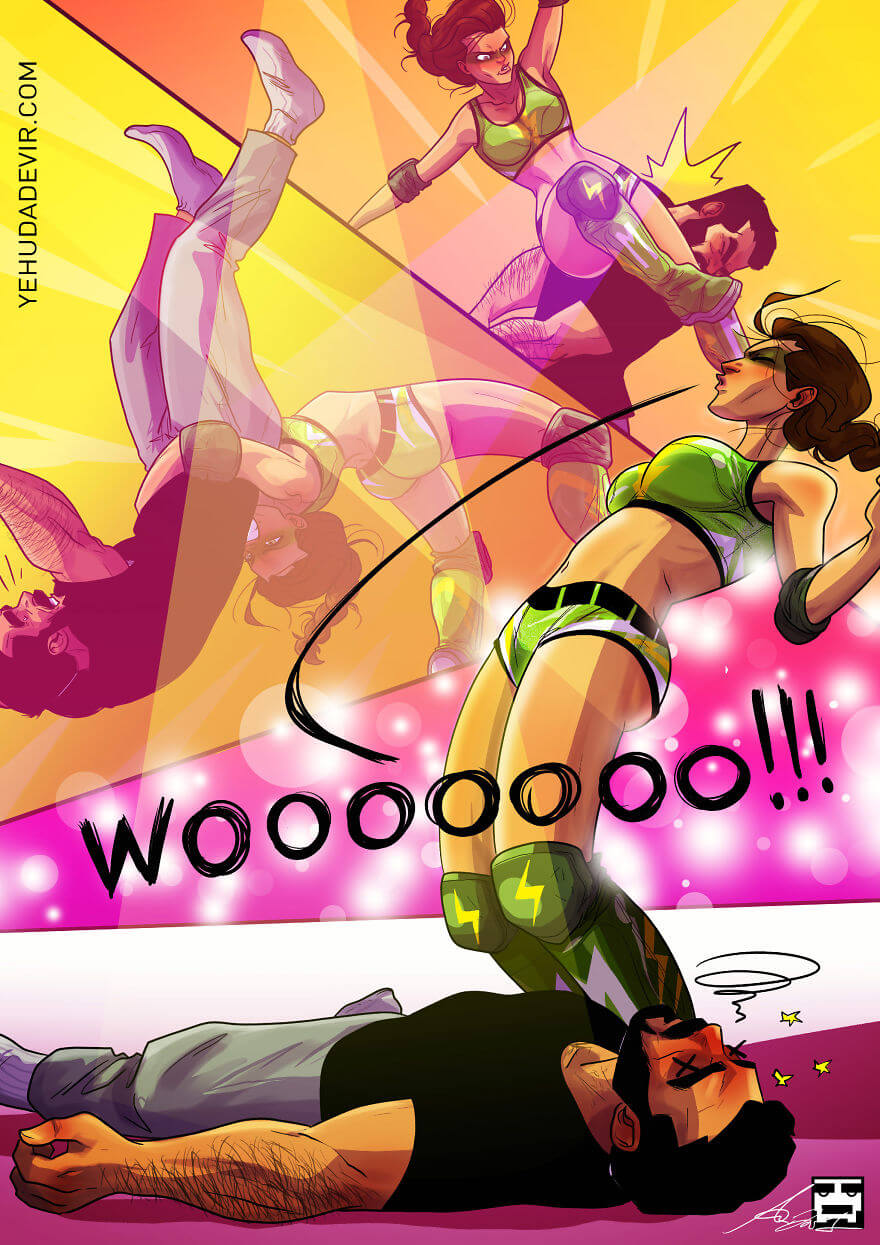 Happy passover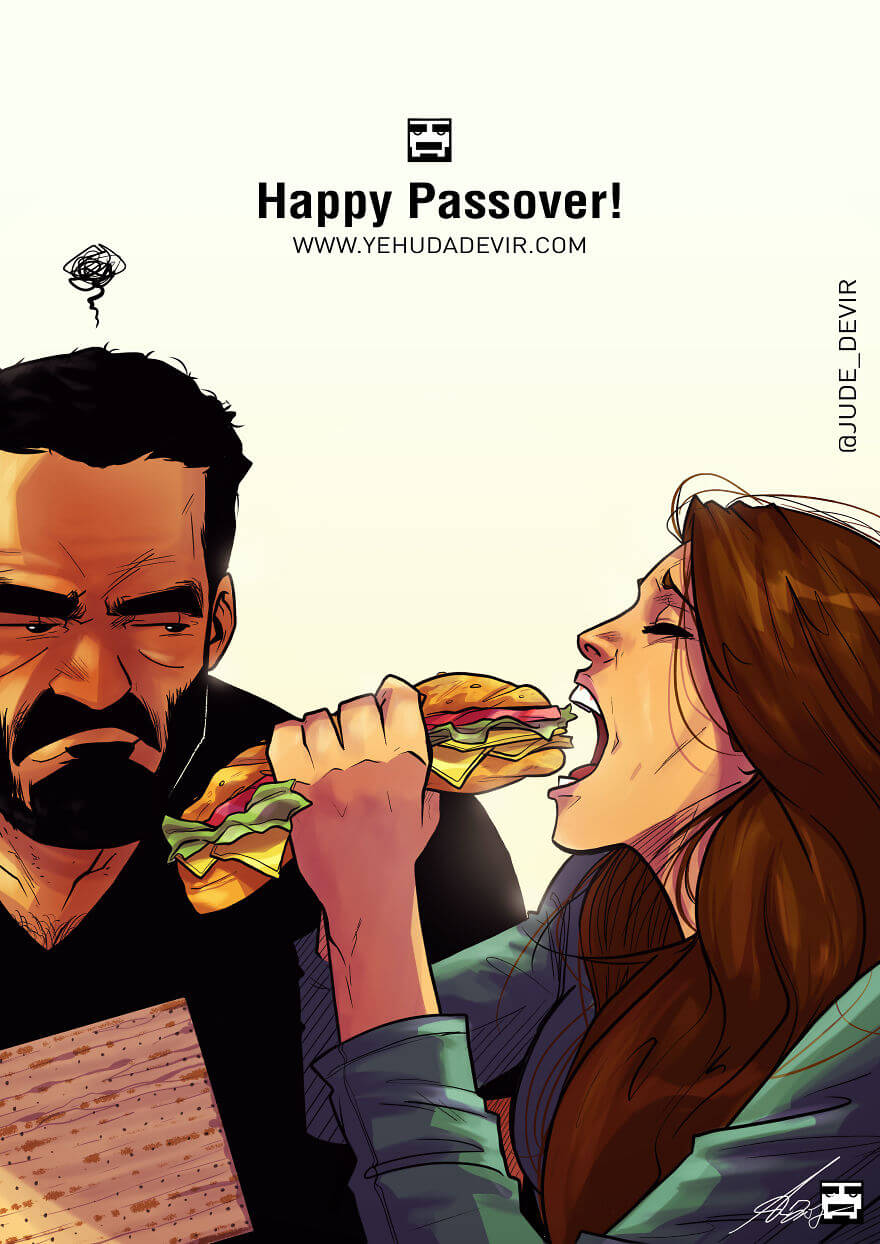 Still looking for a flat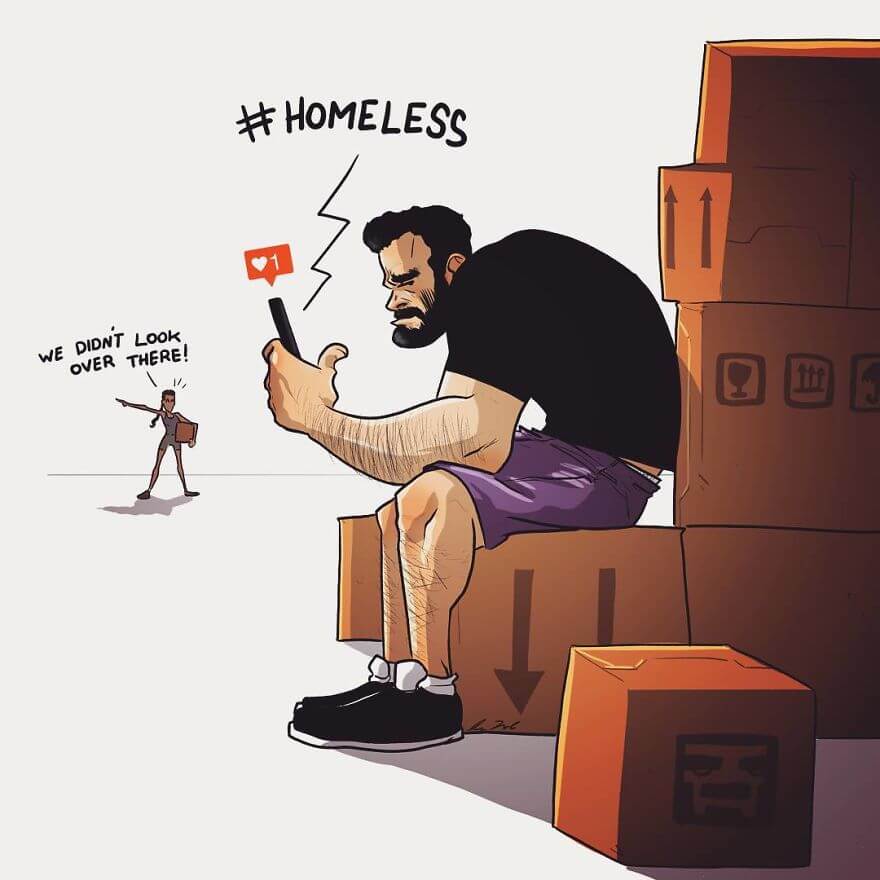 Yehuda Dvir Adi and his Wife Maya