"I travel a lot. Traveling for taking pictures of birds is my passion," more specifically, he likes to create stunning owl photography pieces. begins photographer Sompob Sasi-Smit.  "Actually, it is not easy to find these owls. Most of them, I found in the jungles but some I saw in the zoos. I've spent many years taking and collecting these owl photos".
Yes, the subject of today's article is owl photography as you might have already figured out. Owls are mysterious creatures, great hunters and graceful, God-like beings who are a pleasure to look at. Bangkok-based photographer, Sompob Sasi-Smit is well-known in the photography world for his photos of wildlife birds.
Taking pictures of owls can be extremely difficult, mostly because they are also very good at camouflage and the photographer has to prove himself even better for detecting these beautiful wildlife birds.
" To be serious and patient are important qualifications of a bird photographer. You need to learn the owl's behavior and characteristics. Sometimes, I wait for a long time to get the right, beautiful and interesting posture ", says Sompob.
So, now, we shall have at least 10% of that patience and silently go through these wonderful examples of perfect wildlife photography. Enjoy! More info: 500px | Facebook
1. Getting cozy – finding the right moment to shoot these amazing animals is the biggest challenge with owl photography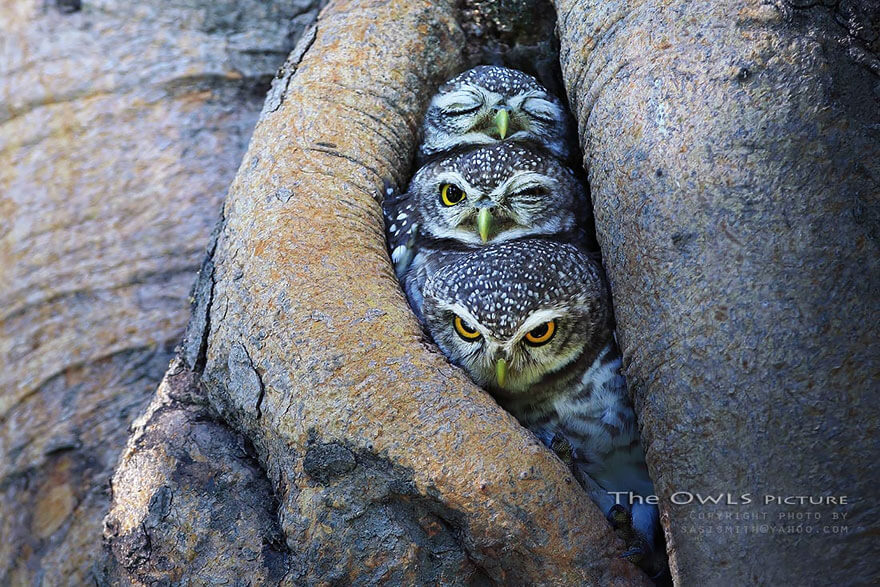 2. It was love at the first wing beat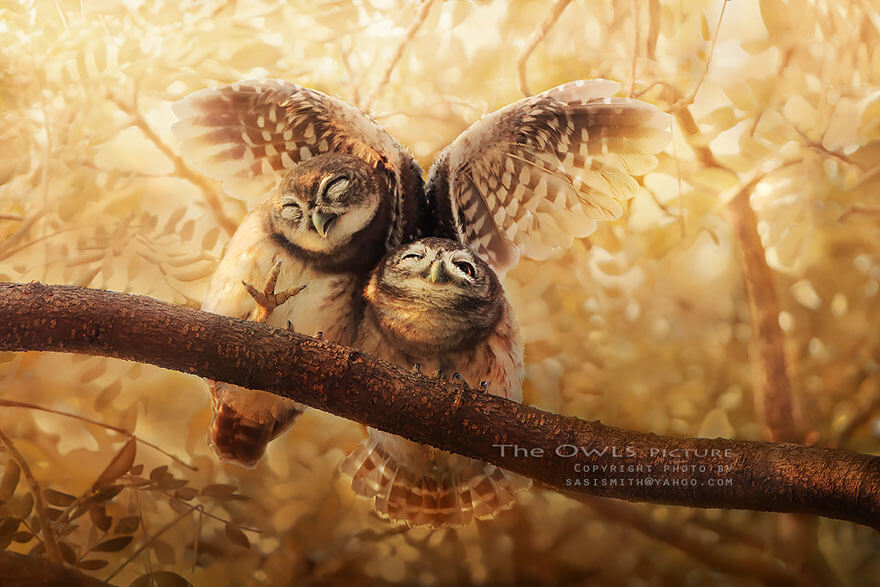 3. What?!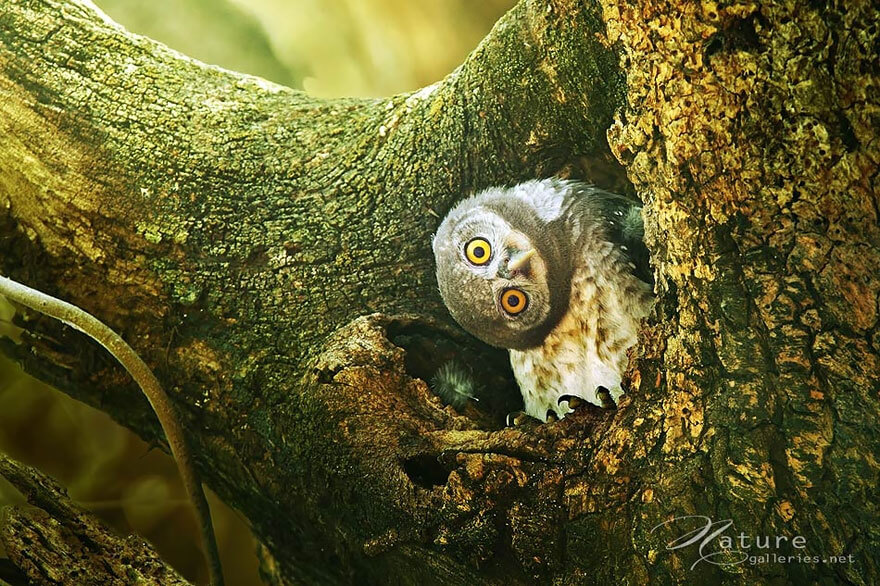 4. I'm sleepy. Go away!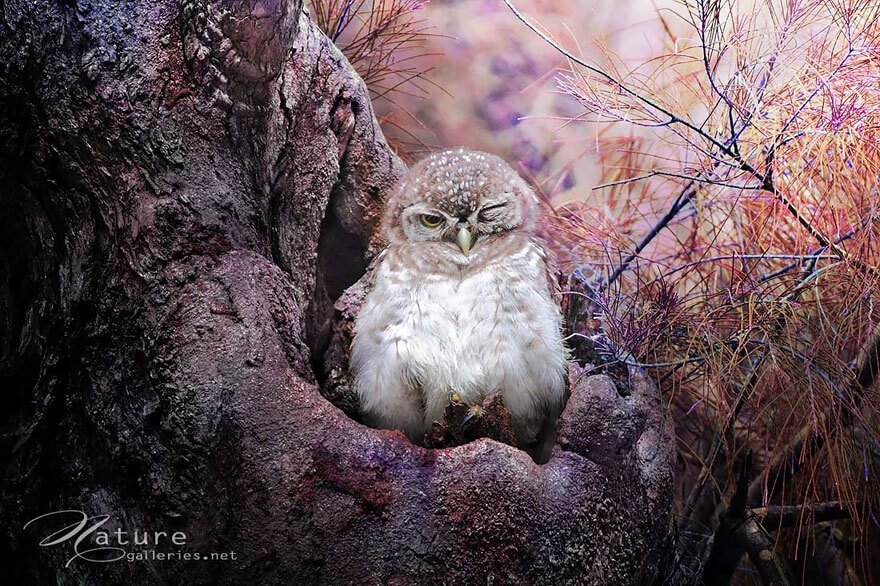 5. A predator at work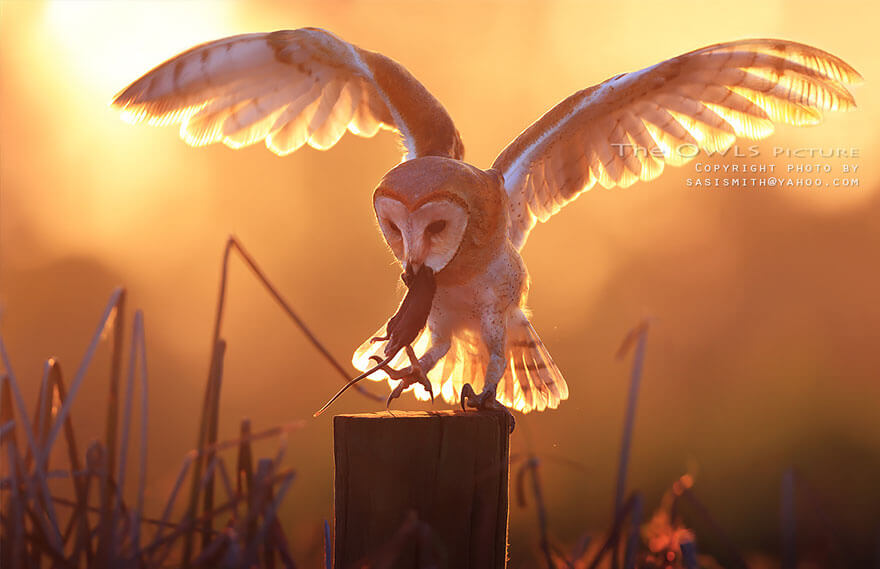 6. I'm cute and I know it!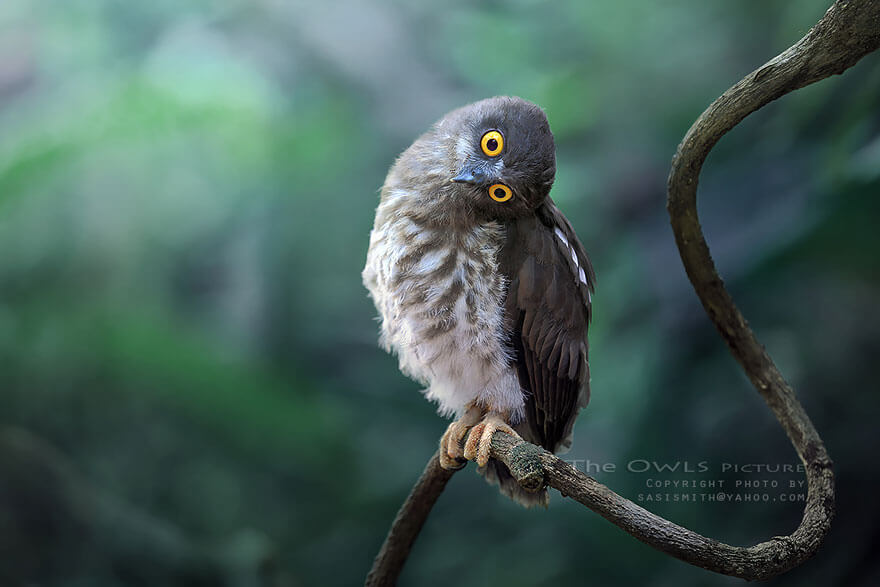 7. " Go away! We're having an important meeting! "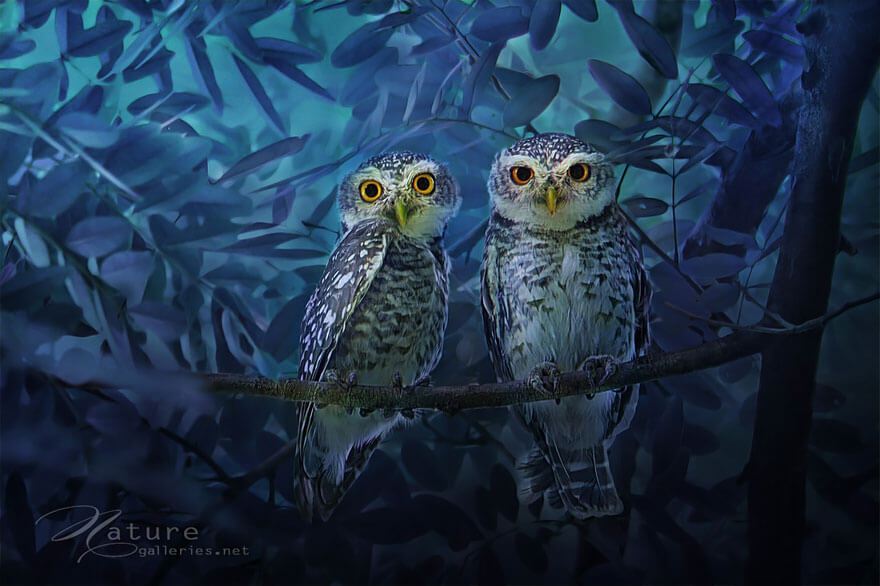 8. " You say you wanna take my picture? Picture this! "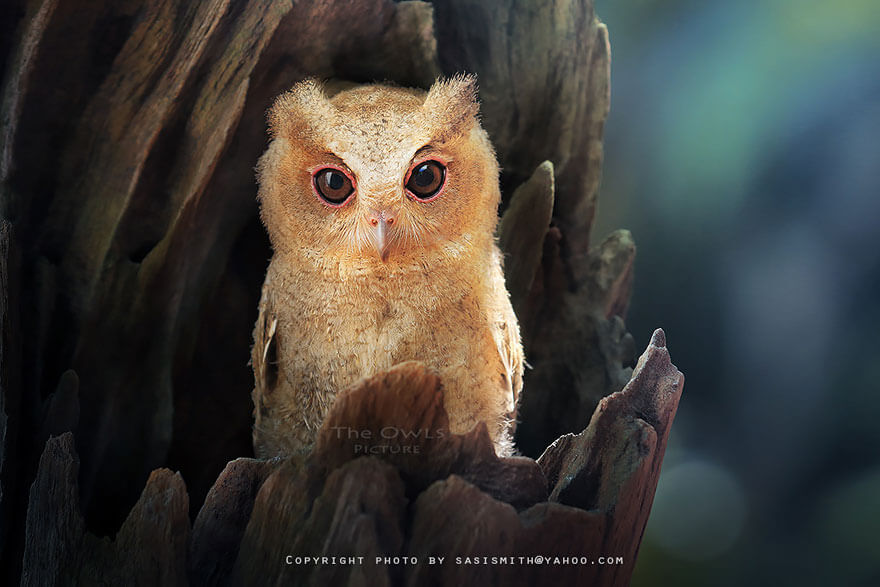 9. Teambuilding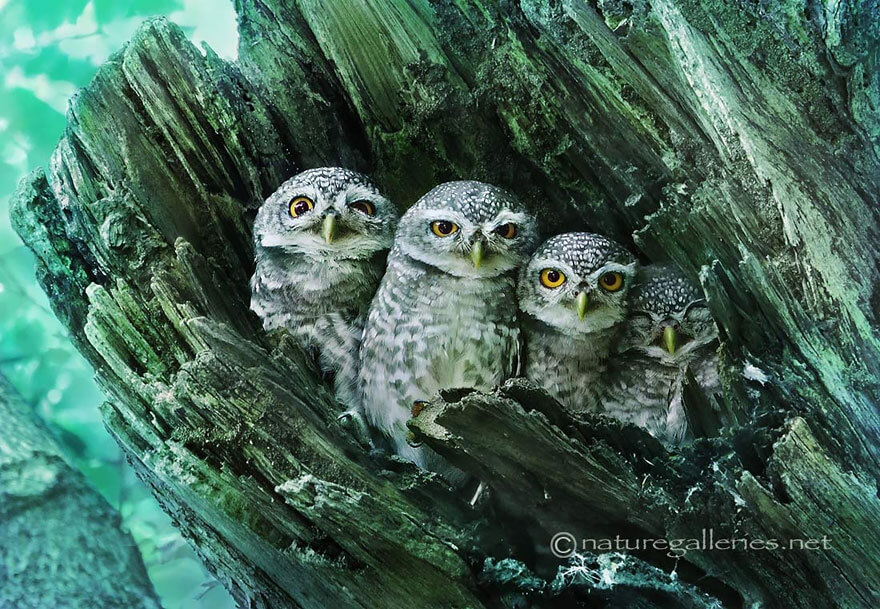 10. " I'm not scared. I have owl eyes. I'm an owl, for God's sake! "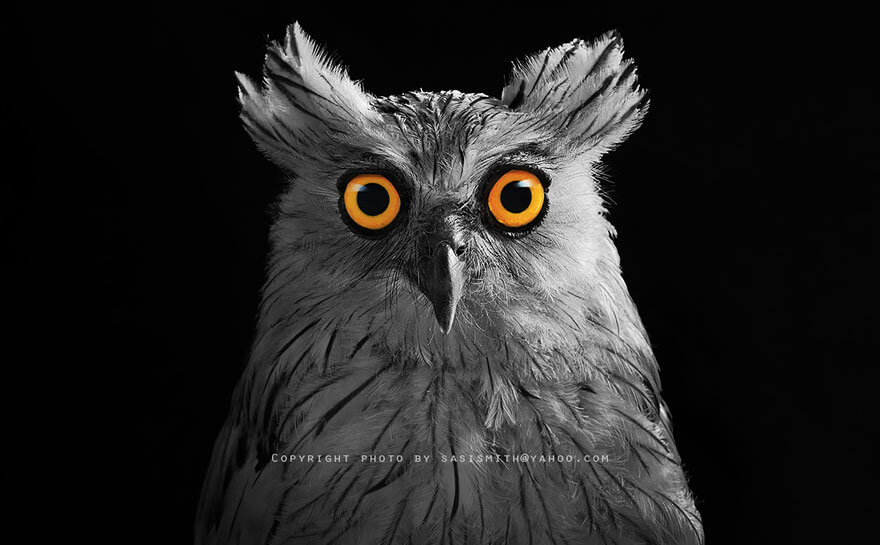 11. " Yo! These are my children. You are not allowed to go anywhere closer than that! "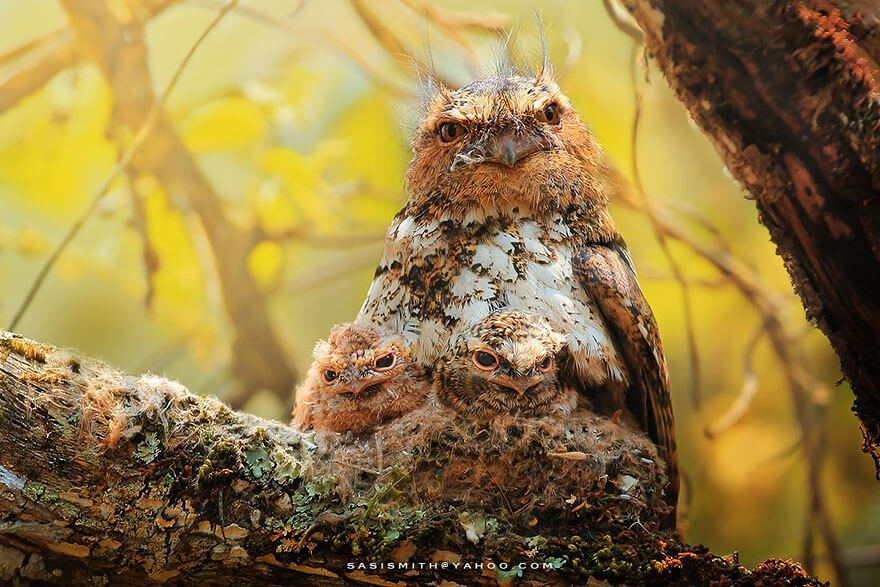 12. " What do you think he's doing with that camera? "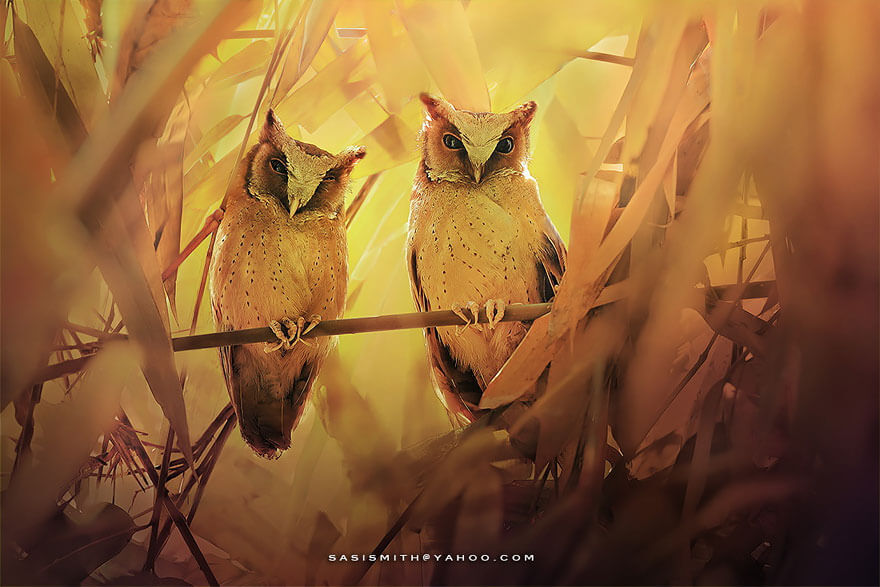 13. " I said no pictures! "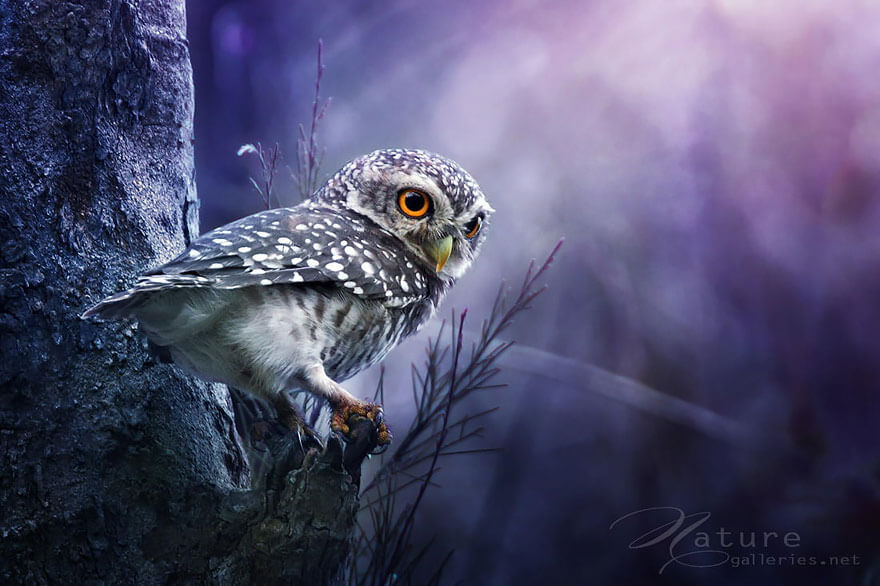 If these pictures of owls didn't get you in awe, we give up. Please share with your friends.