Justin Gaffrey was a Chef and restaurateur until he started painting. but his paintings aren't your ordinary paintings. He uses paint to create sculpture-like art on canvas or textured paintings if you will. He creates landscapes by "sculpting with paint." These works of art are eye-catching and bold. There's nothing like a painting that just jumps right out at you. Even if it's just a landscape, it really makes you feel like you're included in the scene. And that's how you know you created something really special, when you employ a strong feeling with the viewer, in this case, a feeling you can just walk into the painting and feel it with your hands.
Where ever he displays these works of art, I hope there's not a "no touching" sign. Because putting something so textured in front of someone and not allowing them to touch it would just be cruel. Each textured painting, or sculpture if you will, is alive with color and an almost 3D personality.
Like Georges Seurat and his use of pointillism, Gaffrey and his work will go down in history. Take a look at these amazing textured paintings that come to life on canvas. Let us know what you think in the comments section.
This is my favorite work on this gallery, you can actually feel and see the depth and i'm holding myself not to try and run through this field of flowers LOL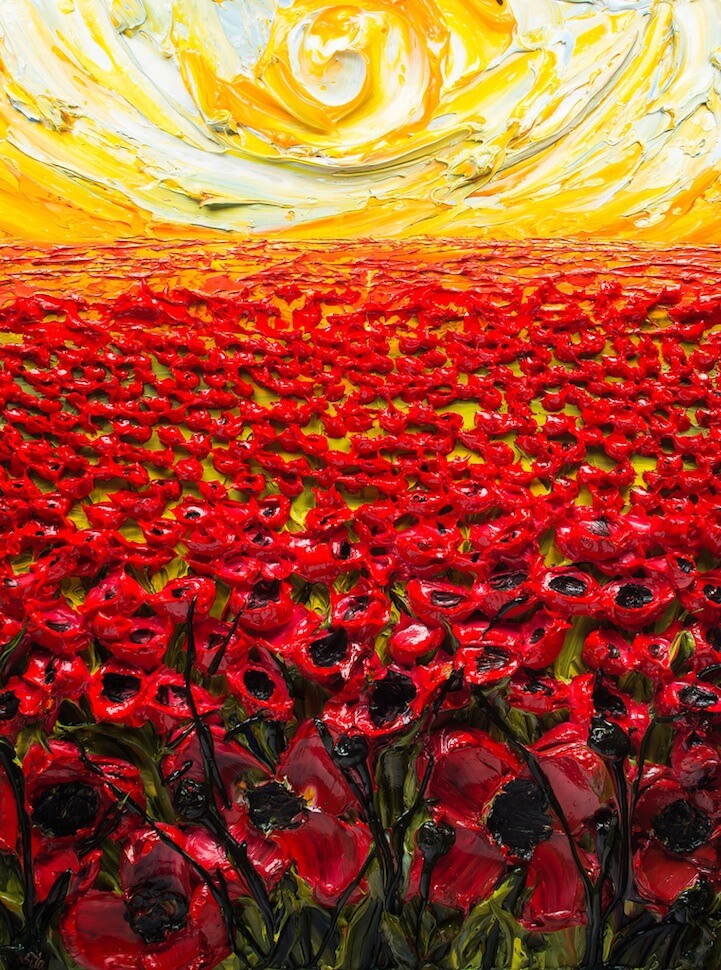 Another textured paintings example with this piece of a bridge crossing over water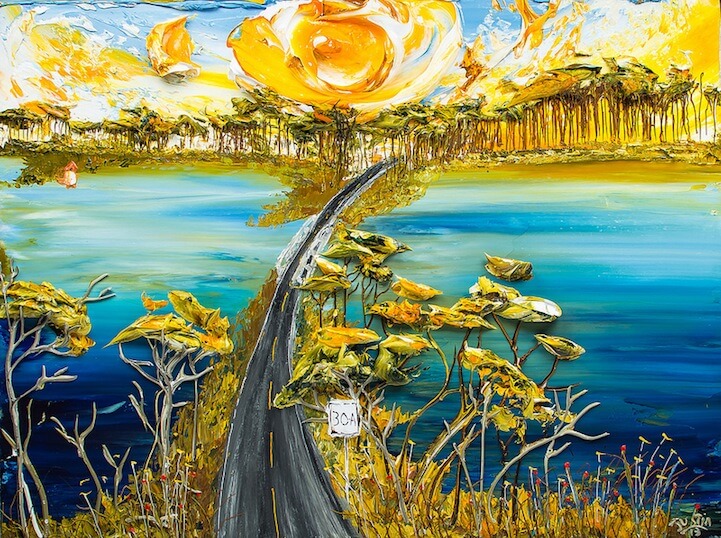 The paintings look like 3D graphics that's how good they are!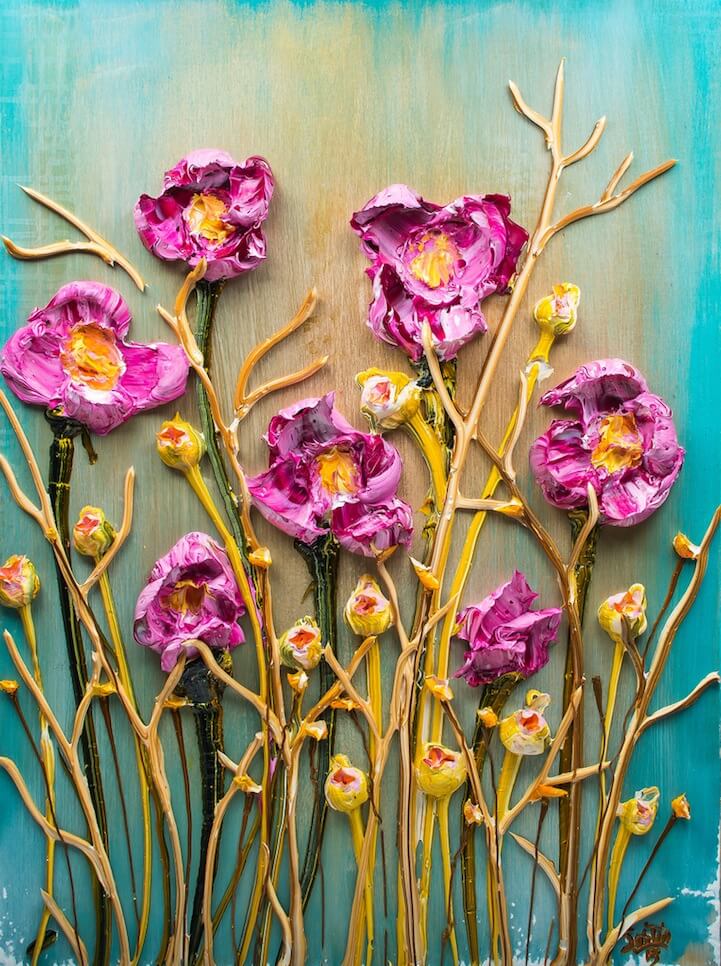 The artist loves to include elements of water and nature in his work as you can see from the examples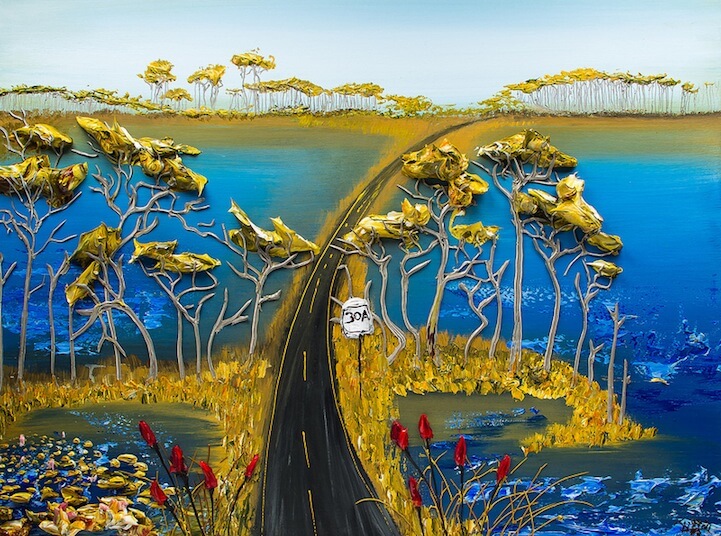 Each painting is a unique creation of emotions the artist mold and mesh on the canvas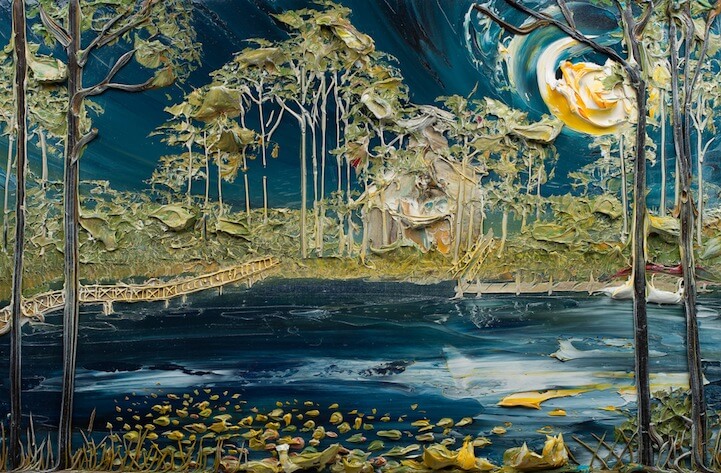 Justin Gaffrey technique encourages the viewers to reach out and touch the paintings…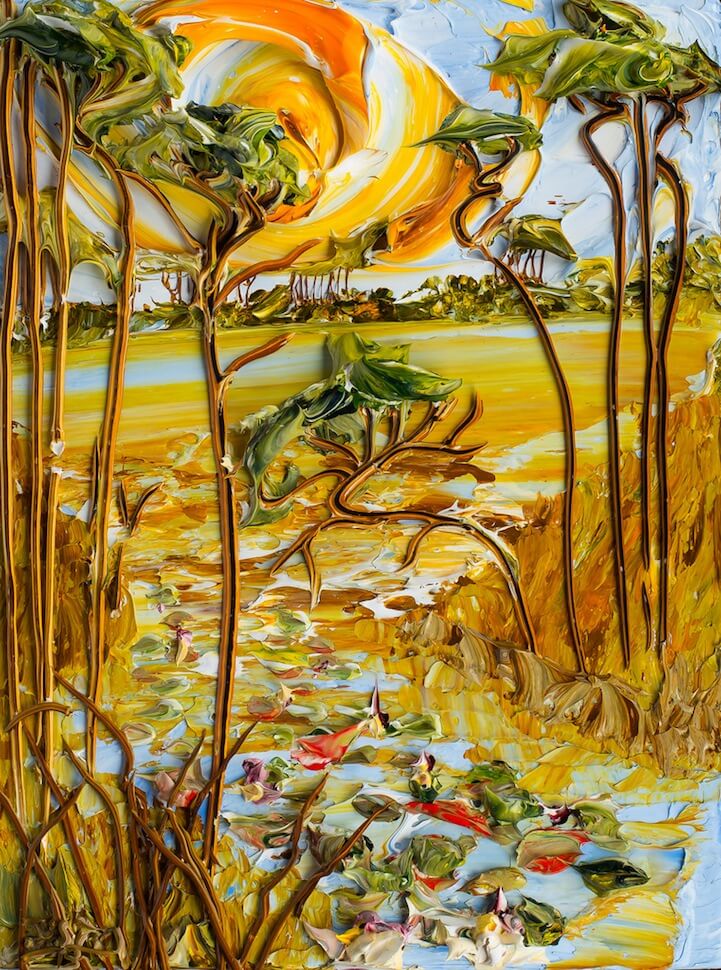 Making these cool paintings more like sculptures than paintings, maybe a mix of both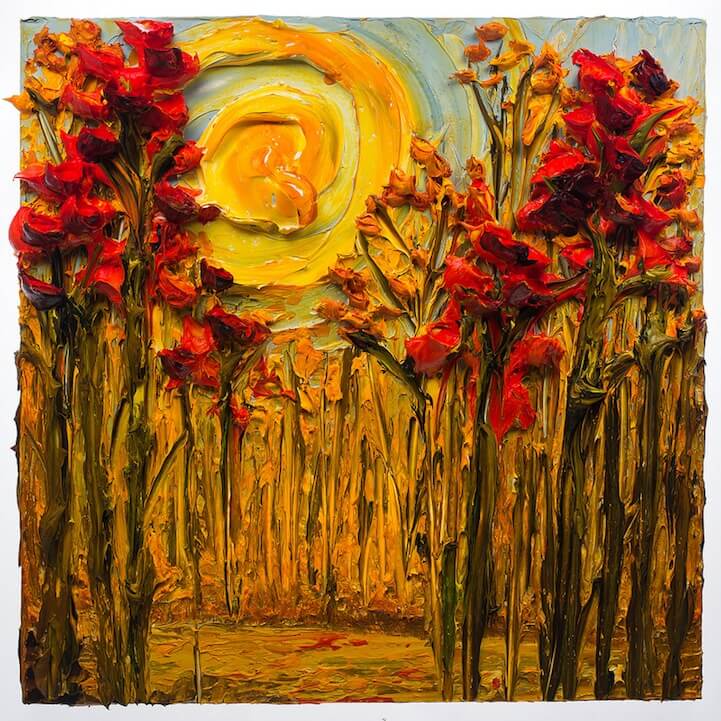 What ever you want to call them. They are beautiful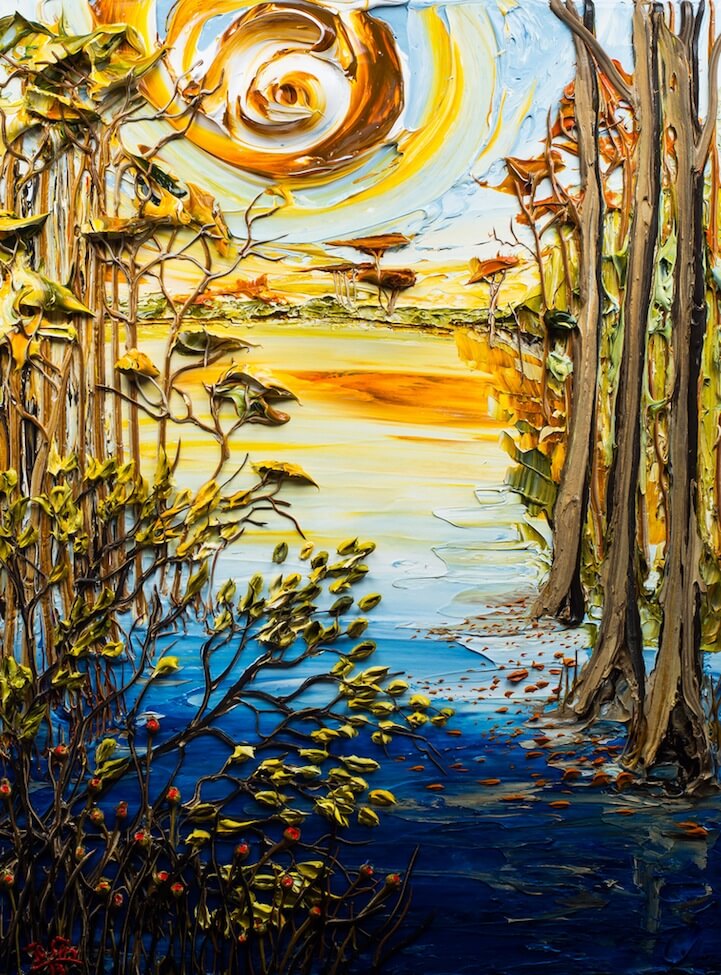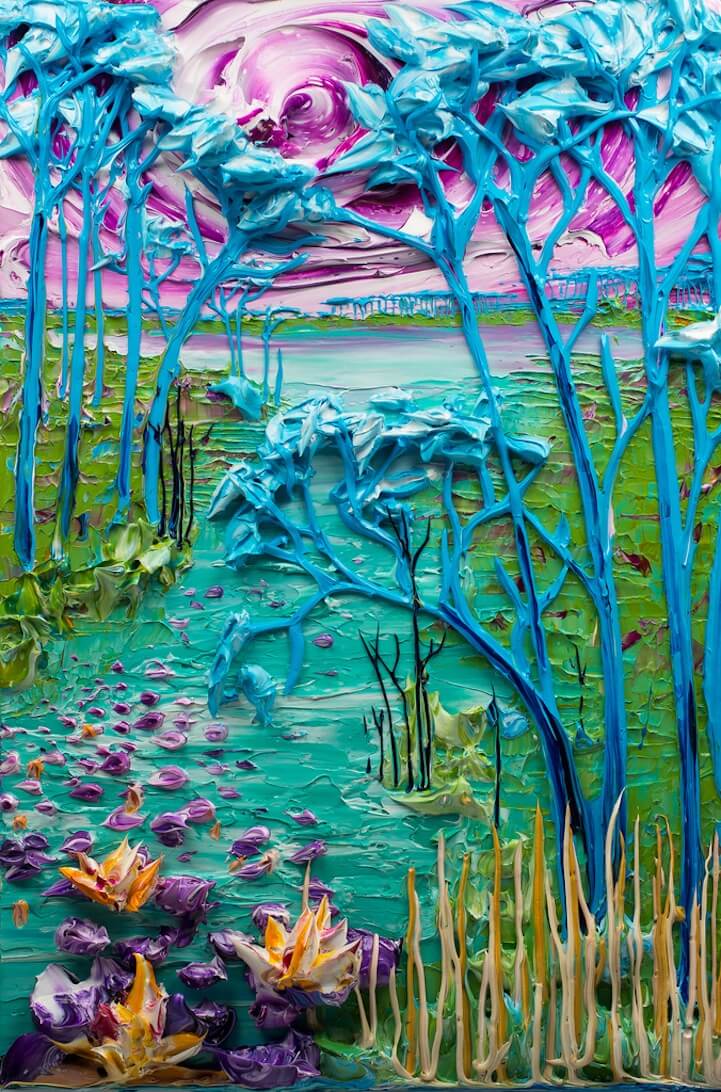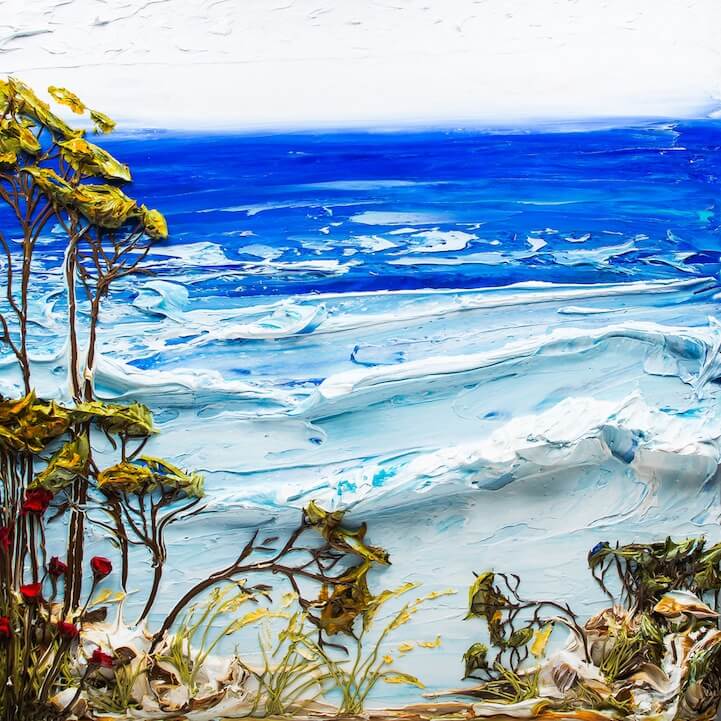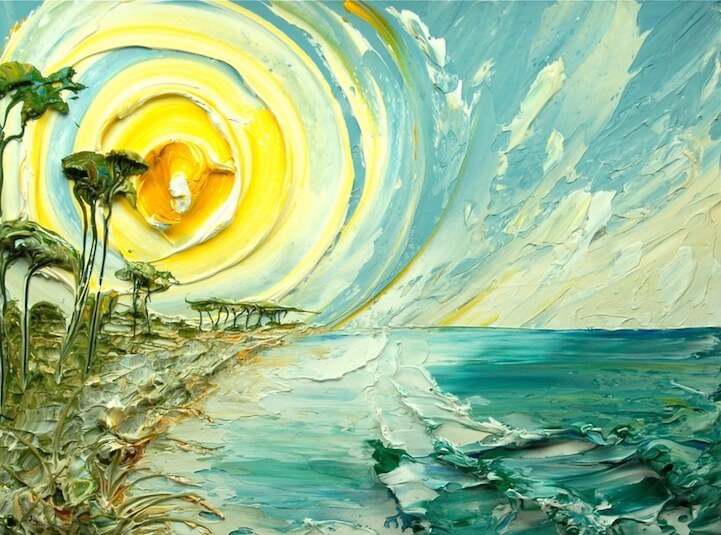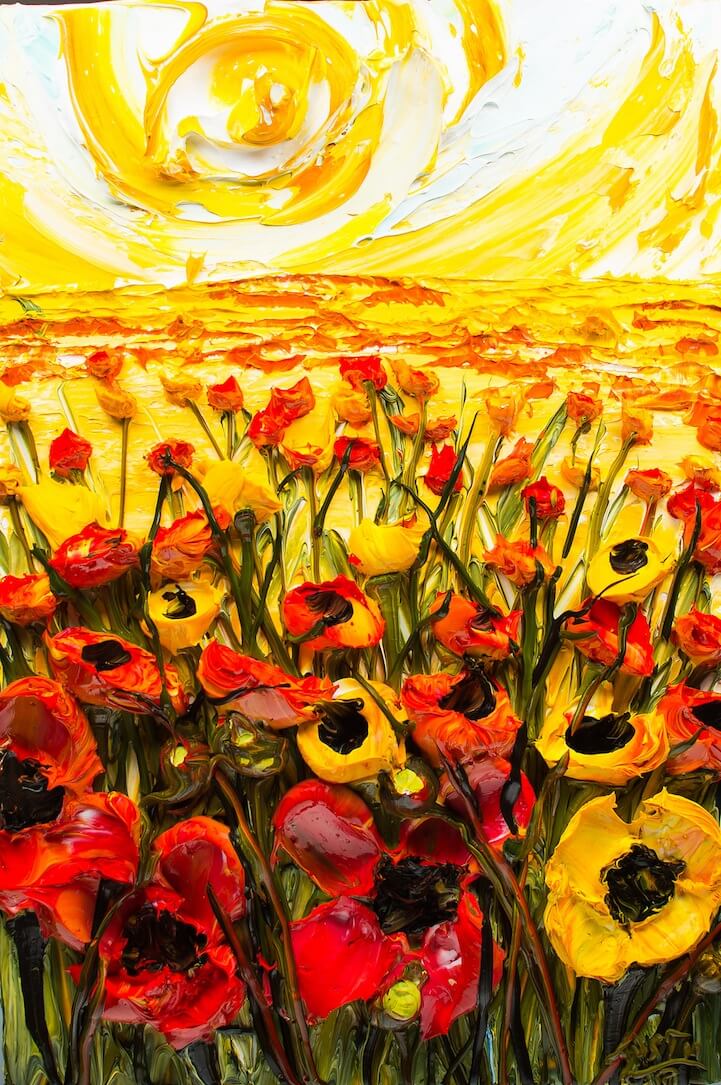 Justin Gaffrey hard at work on his next piece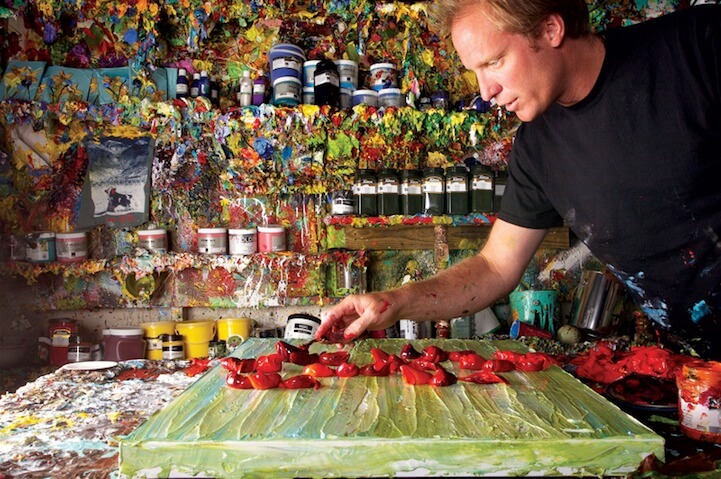 Source: mymodernmet