These supernatural creatures are the work of Australian photographer Gerwyn Davies. They scream "ABSURD", but are visually beautiful: the composition, the combination of colours, costumes, movements, all bind together in a humorous setting.  Looking closer, these absurd compositions are actually smart narratives of popular myth.
"Each character exists in solitary confinement within its own digital habitat. The hyperreal digital terrain shifting from image to image(…) These characters, creatures or beings are always at a precipice, incongruous and in a state of visible conflict. Locked between human and other; comedy and sorrow; high and low culture. Their lurid colours jar against their listlessness. Their supernatural new forms render them incapable of the simplest tasks. Their vivid environments made strangely and their masking isolating", as the author himself describes. 
All dressed up in glitter, but barefoot, while incapable of seeing where he's going, the first supernatural creature you're going to see is not just a popular myth of today, it might be a reality of today. None of these creatues are actually seeing anything in front of them, much like our walking around with our heads down, in our phones. There is a funny component to all of these, after all. They are these colourful, absurd figures that will make you laugh, laugh to yourself or just smile and bask into the richness of colours the photographs offer.
"These highly stylised and exaggerated transformations are regenerative, they form part of an ongoing inventory of photographic self-projections", says Davies. They are constantly changing, like losing a cone here, getting some more glitter there, some colour. The most important thing with this photography is that, in the end, it means exactly what you want it to mean. It can be a vessel for your own personal affirmations and beliefs. Enjoy!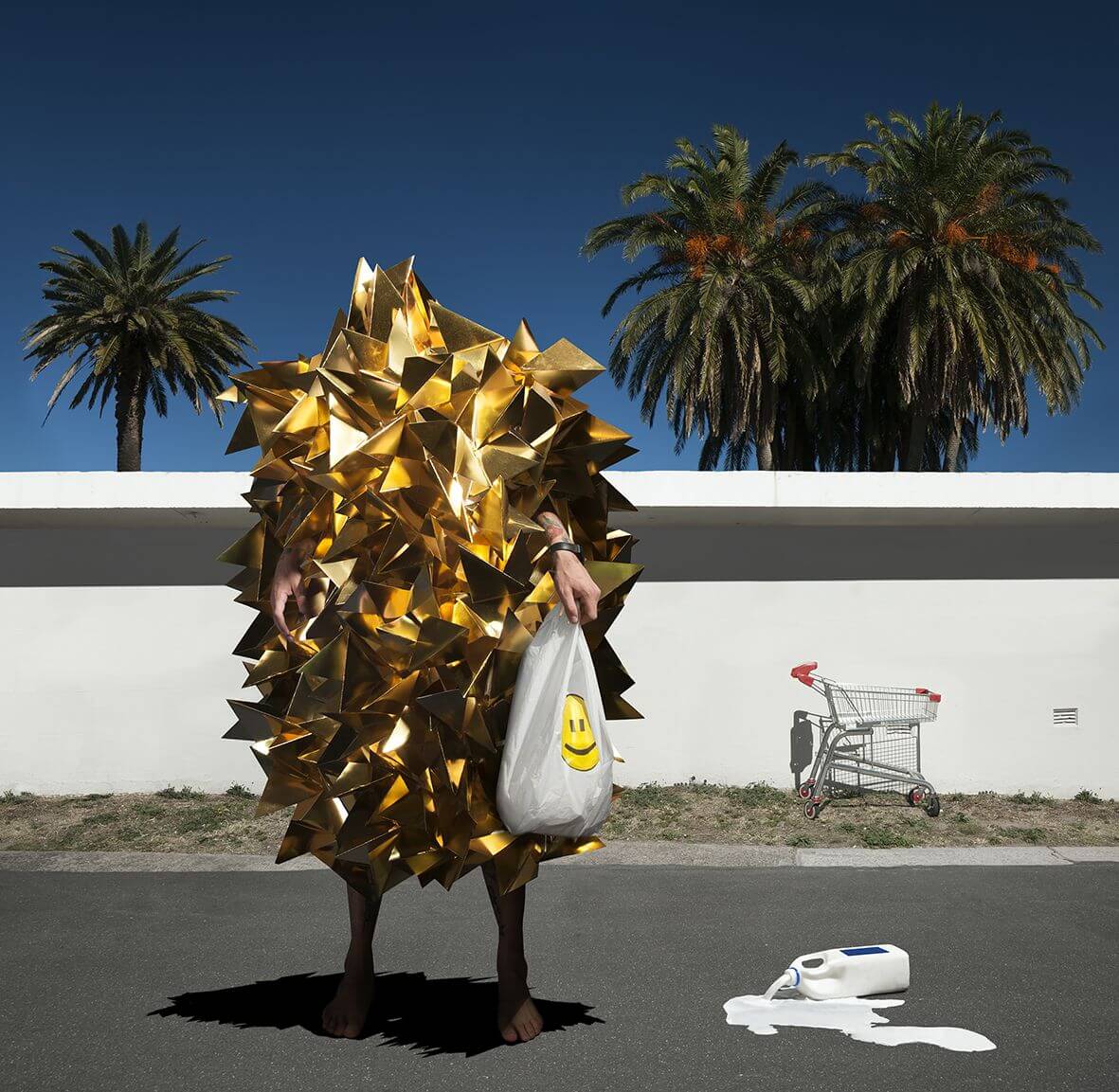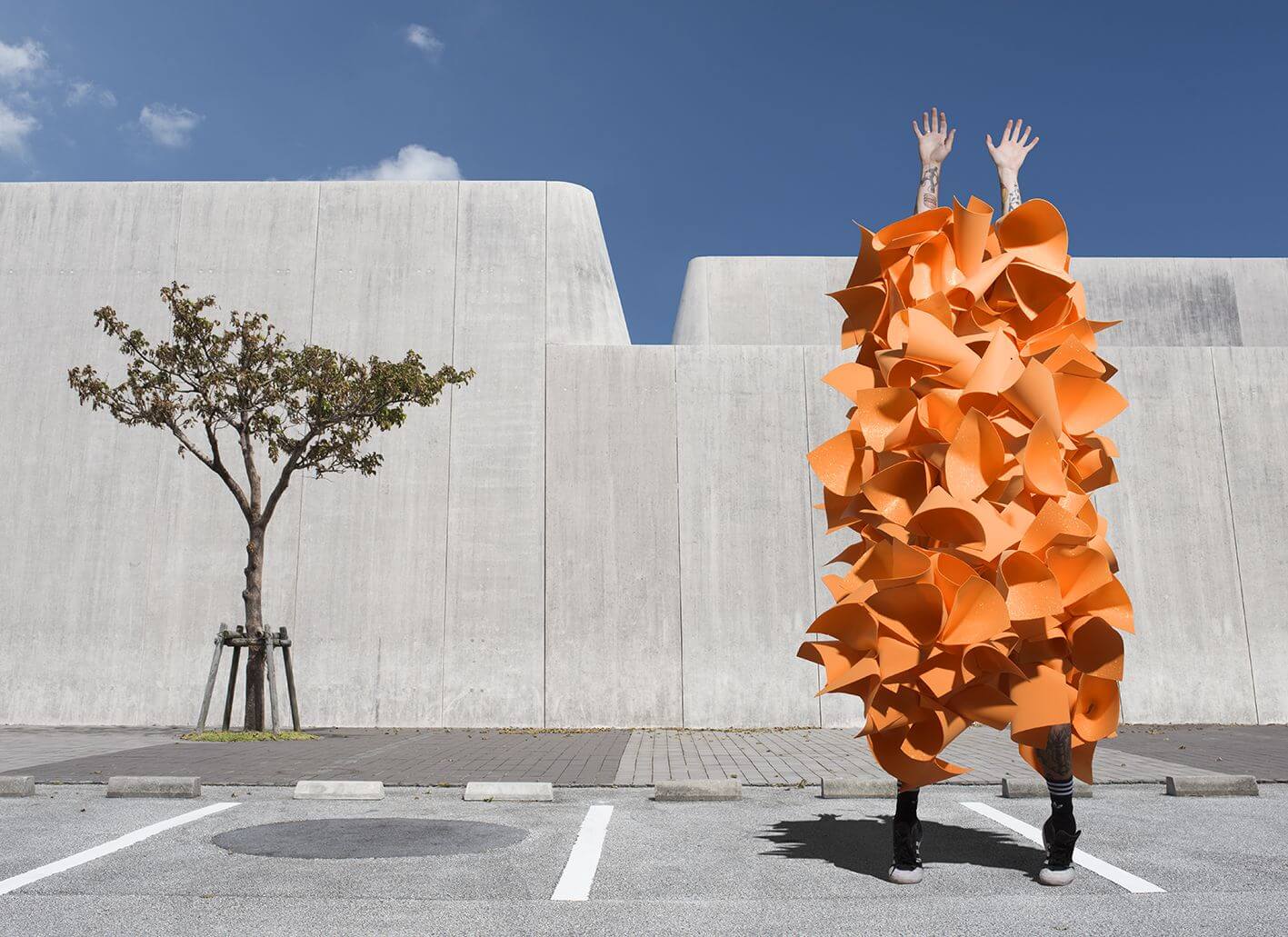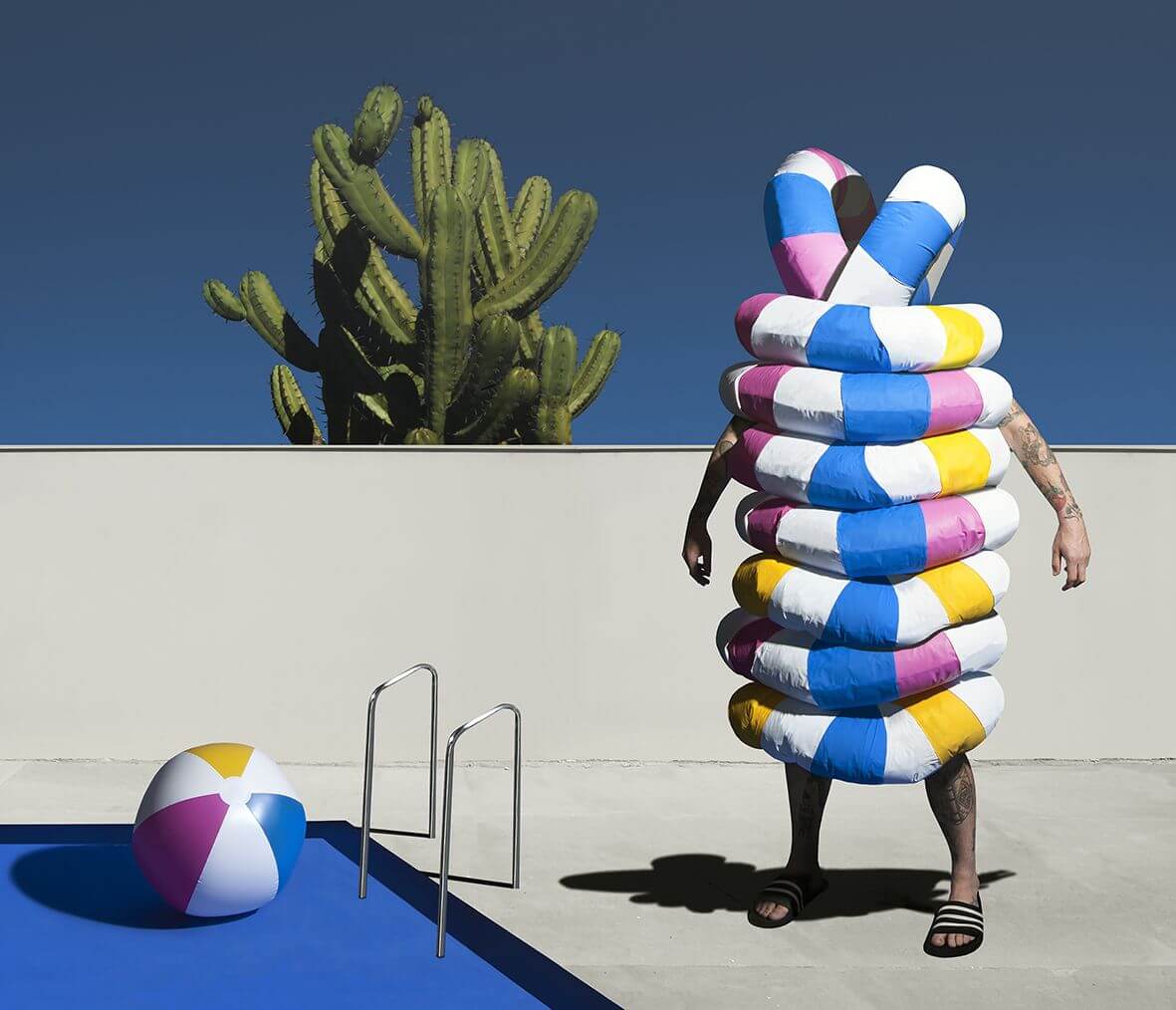 Image: Gerwyn Davies and Michael Reid Sydney + Berlin
Via Creative Boom