Nvidia might be planning on making an artist out of everyone on this planet. Otherwise, why would they release a mind-blowing image creator like the one below? GauGAN, because that is its name, is a type of magician that allows users to turn paint-like sketches into photorealistic landscapes. See? Not just a talented, out of this world painter, but a professor as well.
Let's put it this way. You are an apprentice trying to make it into the world of beautiful scenery paintings and all the rest. You get under GauGAN's wing and he immediately solves all your composition and colouring problems. With a snap of his fingers, much like those guys from Nvidia are doing in the video below. Now, fortunately or unfortunately, this is the first kind of software that turns anything into art, so, in the past, painters really had to be talented, but enough with this blabbery, let's just get to this truly revolutionary Nvidia AI system which uses generative adversarial networks (GANs) to do its magic.
From sketches to richly real virtual world
Nvidia's reasoning for investing in this amazing device is the wish to make every artist and architect's job much easier. The ability to create high-quality images in just seconds might prove more effective to developing and implementing ideas than any sketch would do. Professionals could actually create perfect prototypes of their initial ideas and be able to foresee any possible changes and make them when and where they're needed.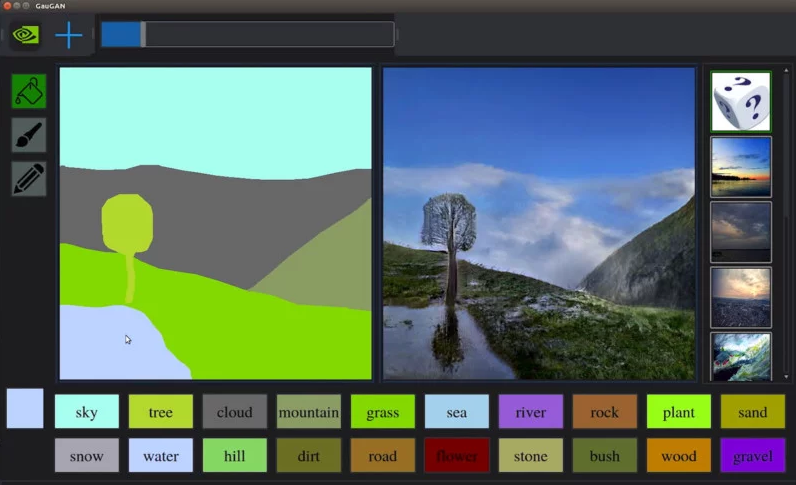 Image: techthelead.com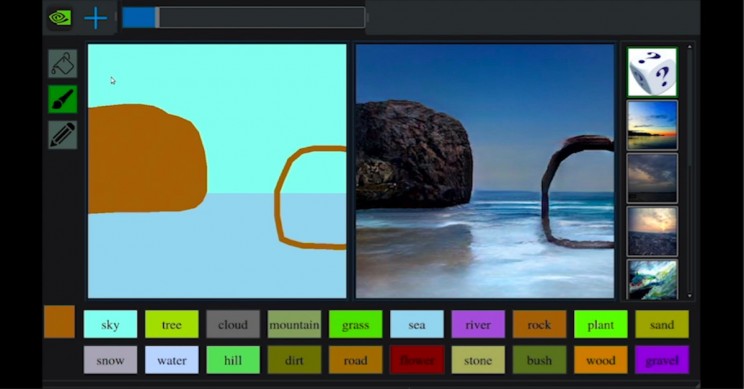 "It's much easier to brainstorm designs with simple sketches, and this technology is able to convert sketches into highly realistic images", says Bryan Catanzaro, vice president of applied deep learning research at NVIDIA. What would the real impressionist painter Gauguin say about this new GauGAN guy, we'd also like to know. Probably we'll never do, but what we could do in the future is use the Paint bucket, pen and pencil that GauGAN provides us with and use them to put our ideas out of our heads and into deep realistical virtual world.