These cold hard facts sound really crazy, but we assure you that these are 100% real. You can check us out if you like. 
Do you know how much a typical cloud weights? 1.1 million pounds! Amazing, right? And hard to guess, indeed. This is not a well known and absolutely logical hard cold fact like, for example, that it rains diamonds on Jupiter.
Oh, you didn't know about that, either? It's okay, the people from ScoopWhoop gathered for us over twenty unbelievable and weird facts that are true and no one would guess and made great minimalistic illustrations for each of them.
This series is called "Hard Cold Facts", but as much as you want to say the B word while you read these facts, all of them are well checked and completely true! So, replace the B word with the Wow! in your mind in advance and check out the gallery of "Bullshit Facts".
1. Cold Hard Facts that are really true, despite what you think

2. Neil Armstrong had to clear customs and immigration after returning from the moon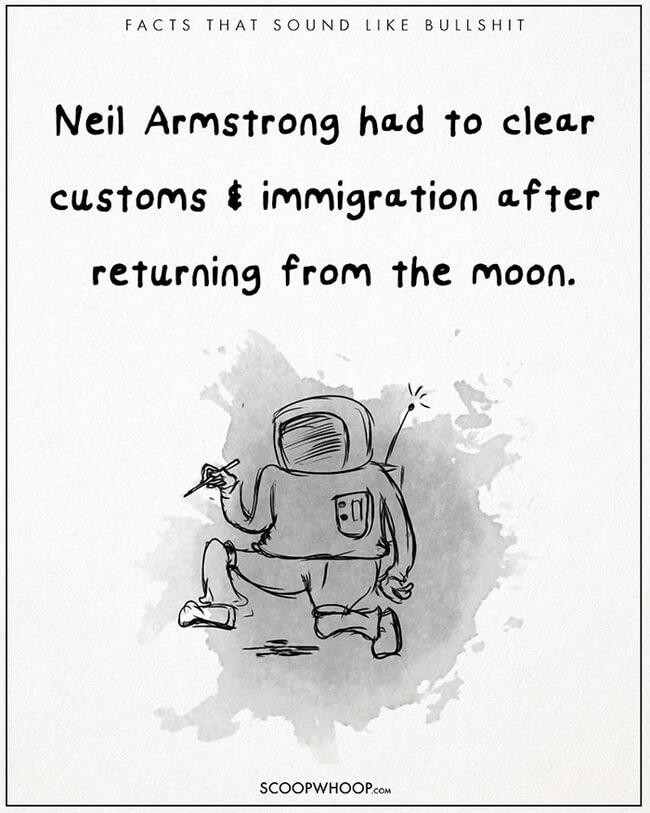 3. It rains diamonds on Jupiter  – *Packing my bag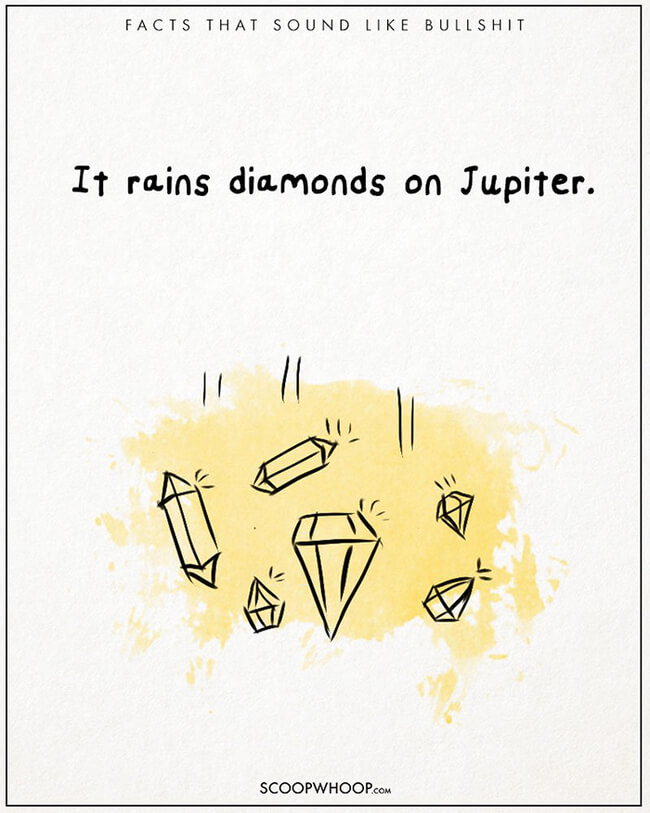 4. Charlie Chaplin lost a Charlie Chaplin lookalike contest.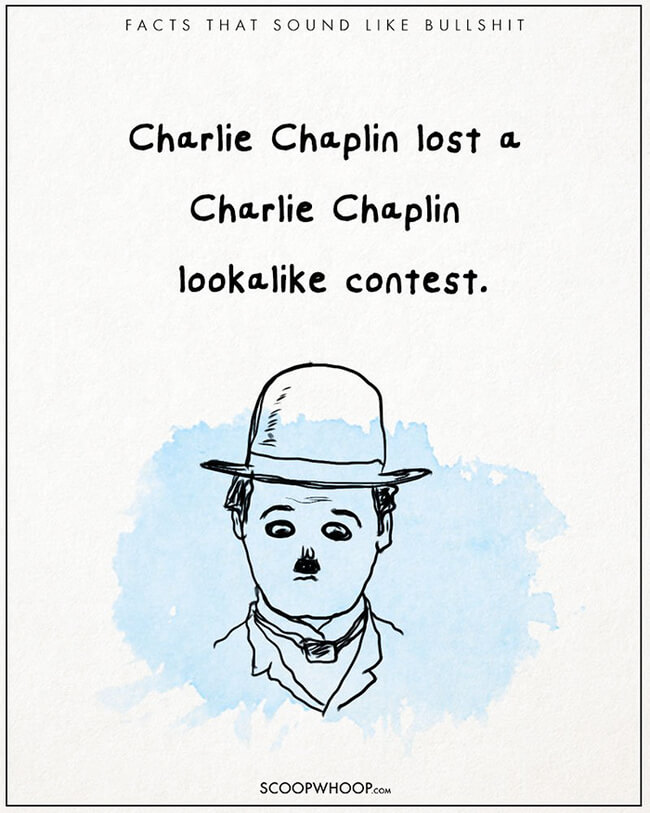 5. If your car could drive up, you would reach outer space in an hour.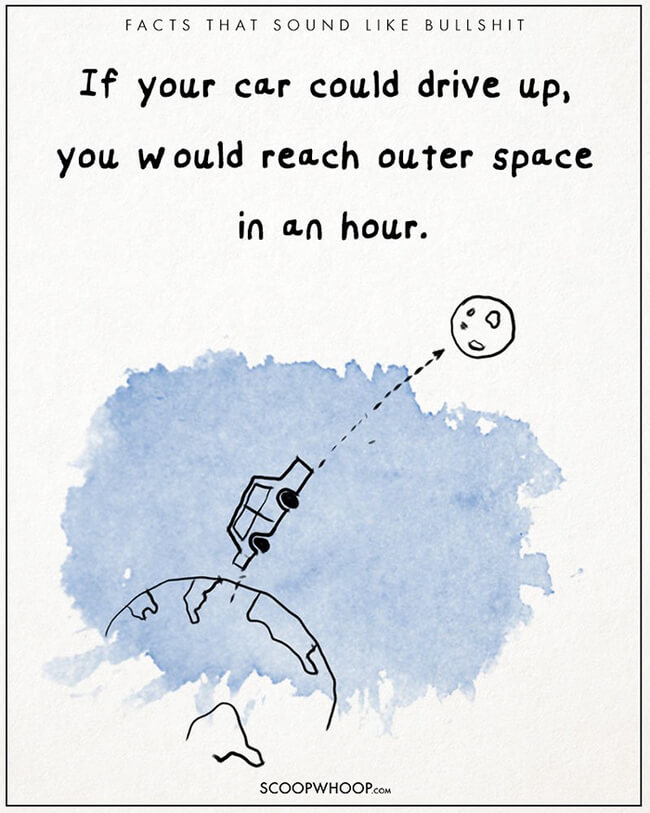 6. Can openers were invented 48 years after cans were invented. So what did they do?!!?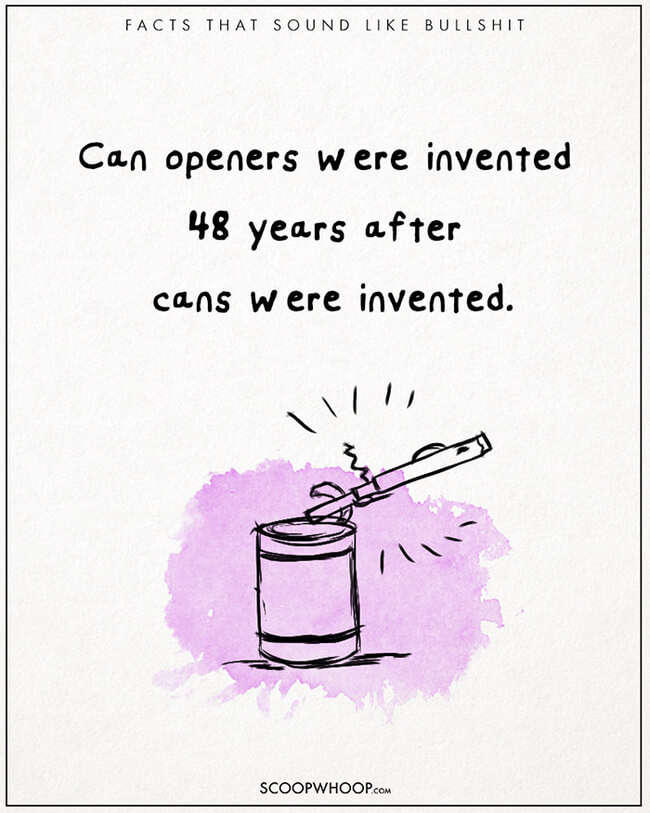 7. The founder of match.com, Gary Kremen, lost his girlfriend to a guy she met on the site.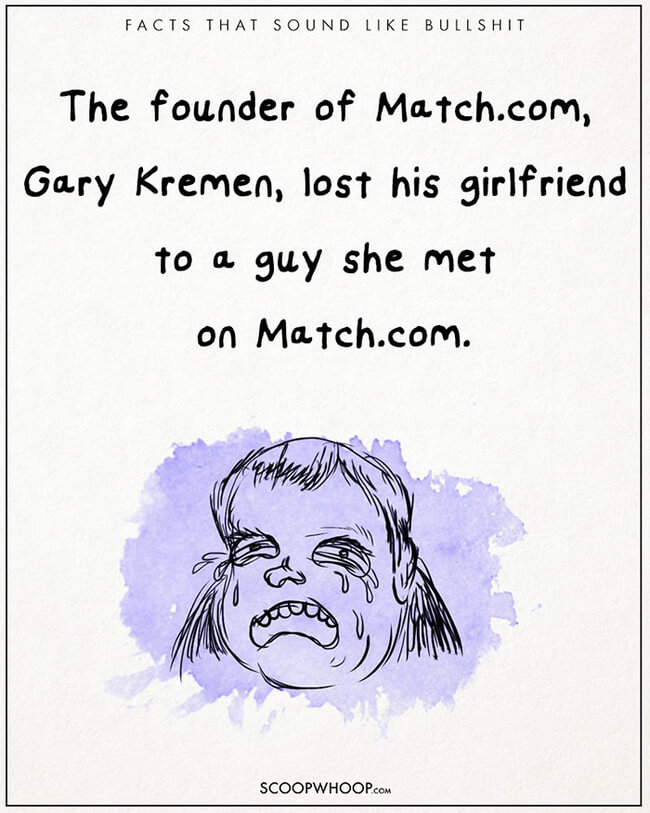 8. A could typically weighs 1.1 million pounds.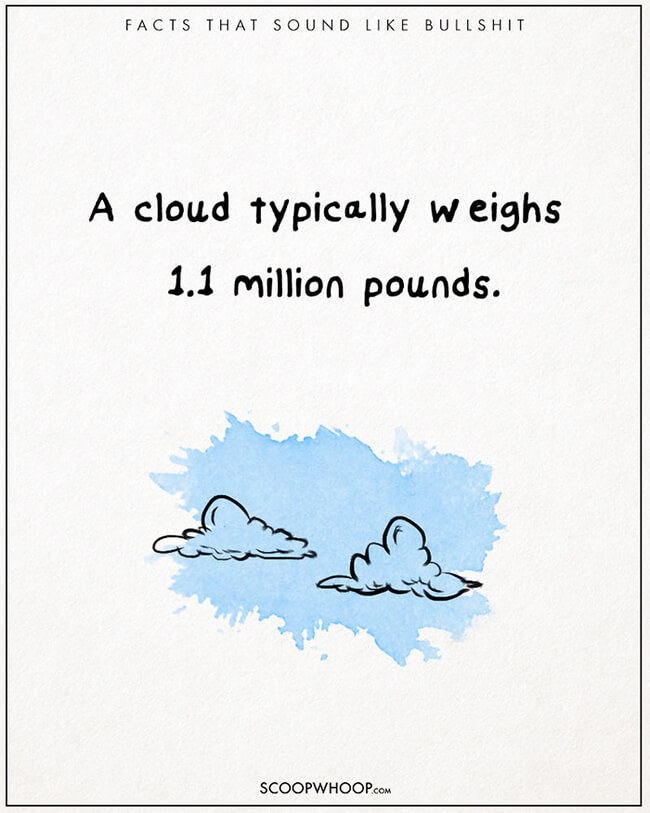 9. A ball of glass will bounce higher than a ball of rubber.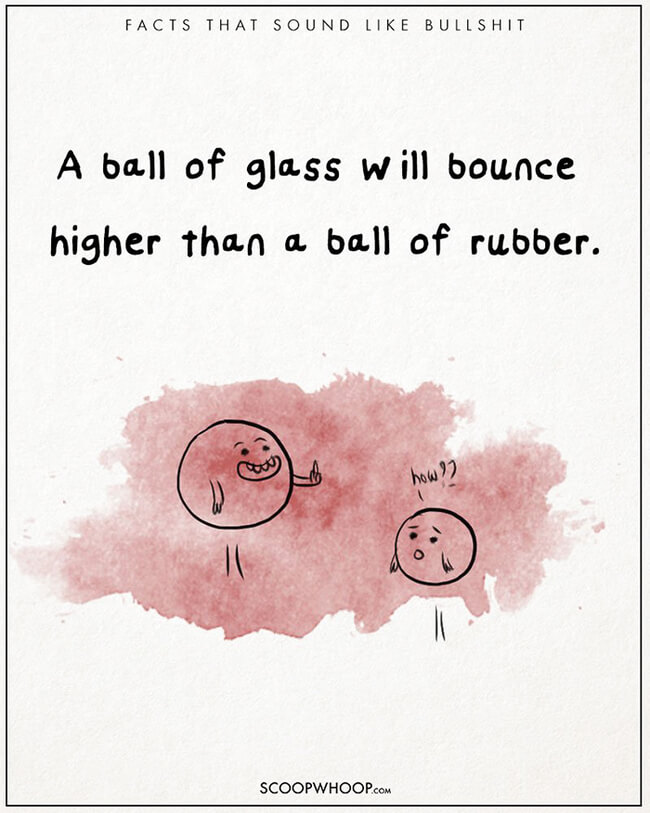 10. Mike the Chicken lived for 18 months without it's head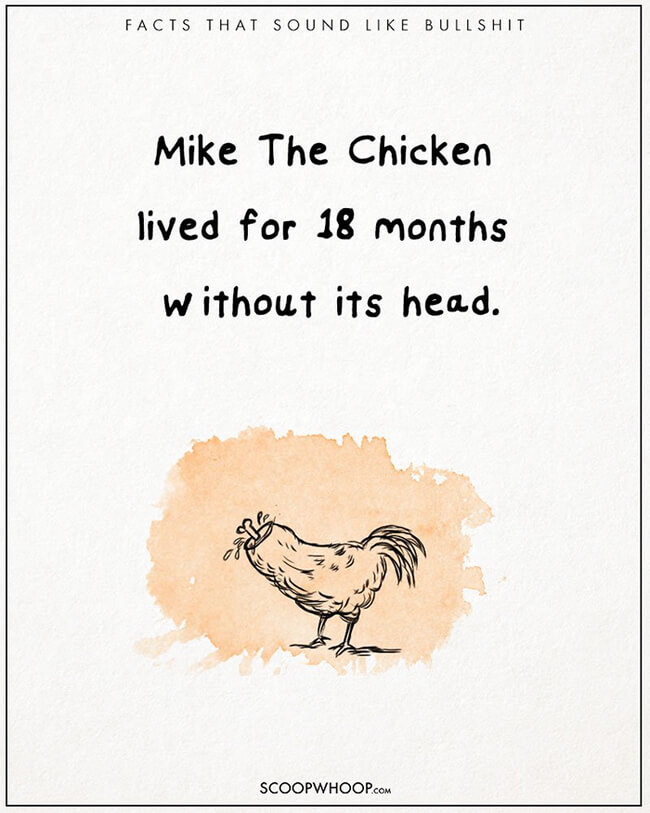 11. From the time it was discovered to the time it was denounced as a planet, Pluto did not complete a single trip around the sun.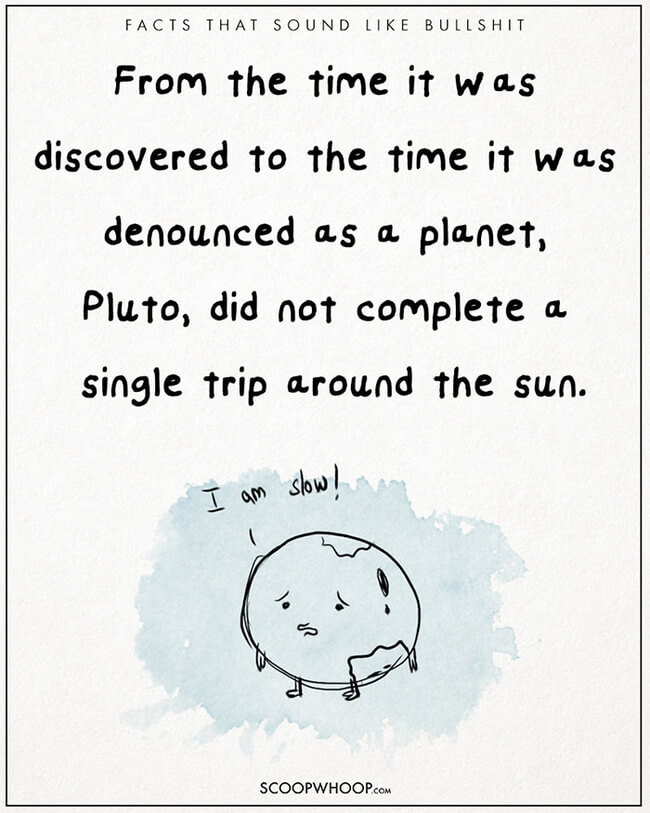 12. If you wanted to walk from Finland to North Korea, you only have to cross one country, Russia.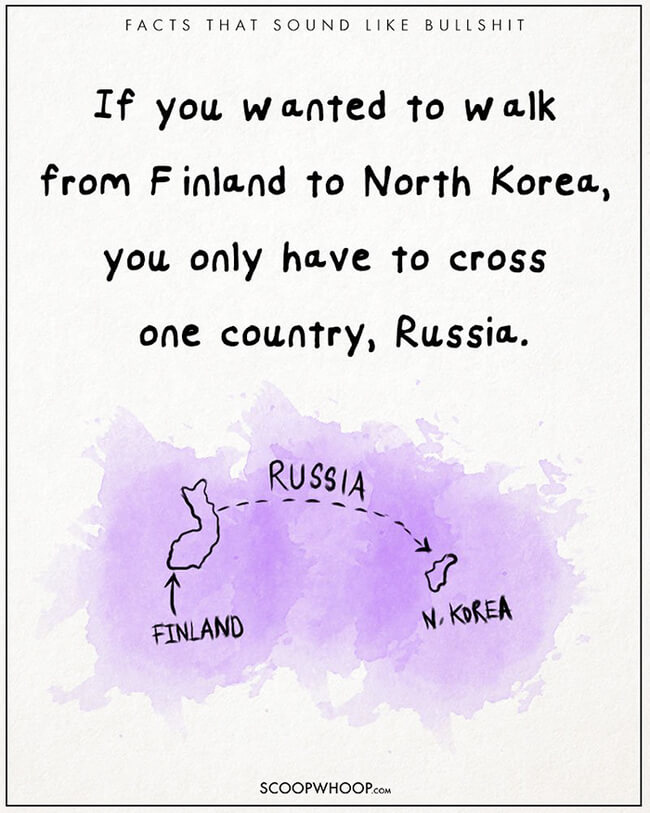 13. Nintendo had started while the Ottoman Empire still existed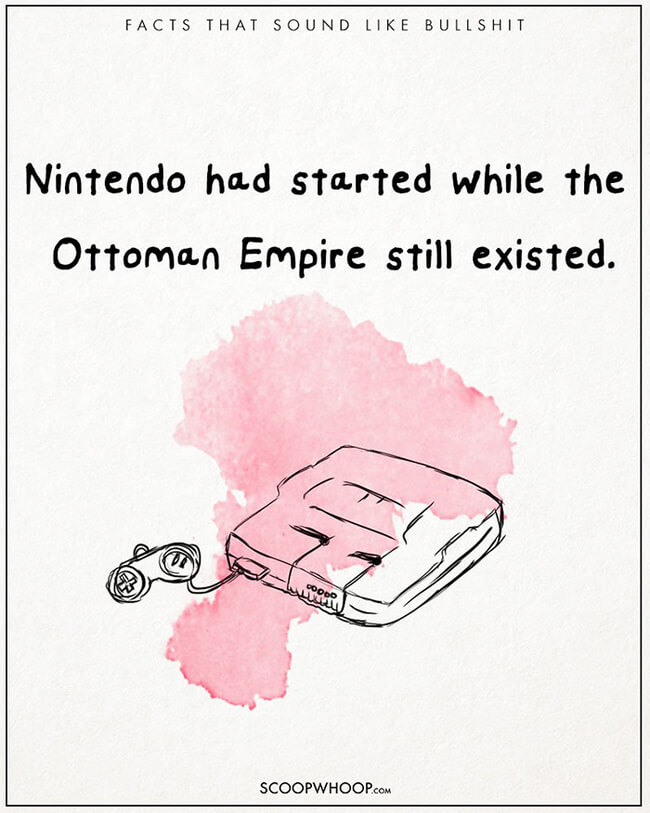 14. If the entire timeline of Earth's existence was compressed into one year, humans would be born around 11:58 PM on December 31st.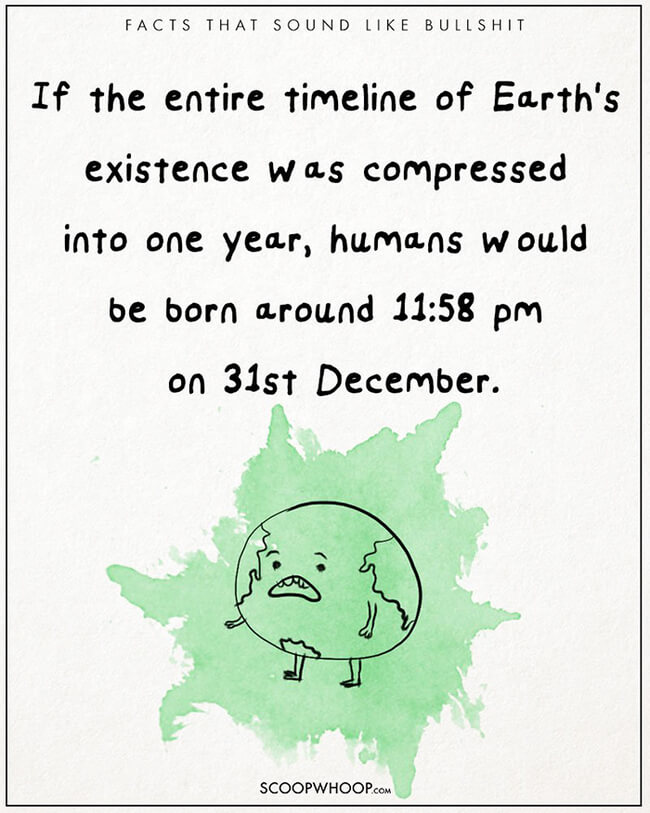 15. Lobsters don't die naturally no do they age.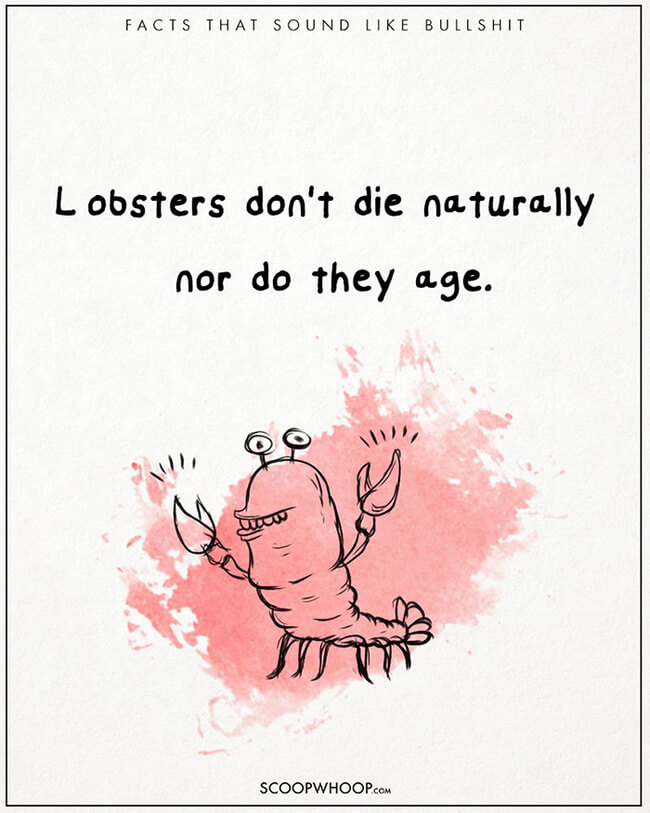 16. Saudi Arabia imports camels from Australia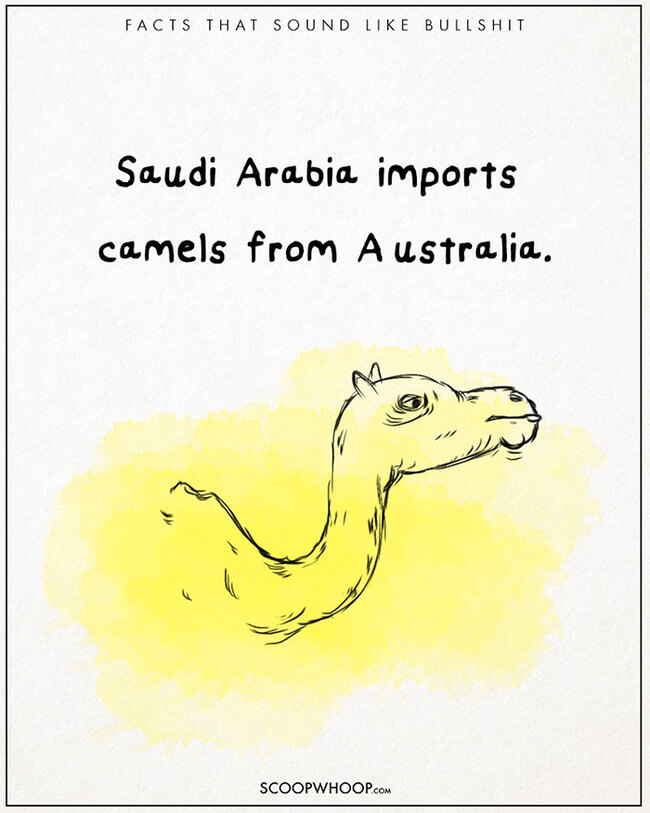 17. Iran arrested 14 squirrels on suspicion of espionage.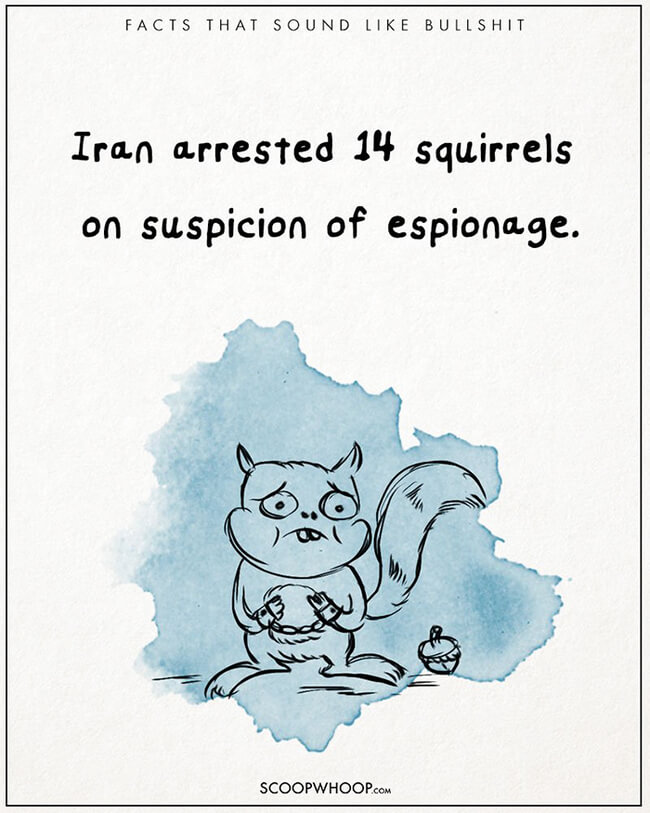 18. There was an Emu war in 1932 between Emu birds and the Australian army. The Emus won.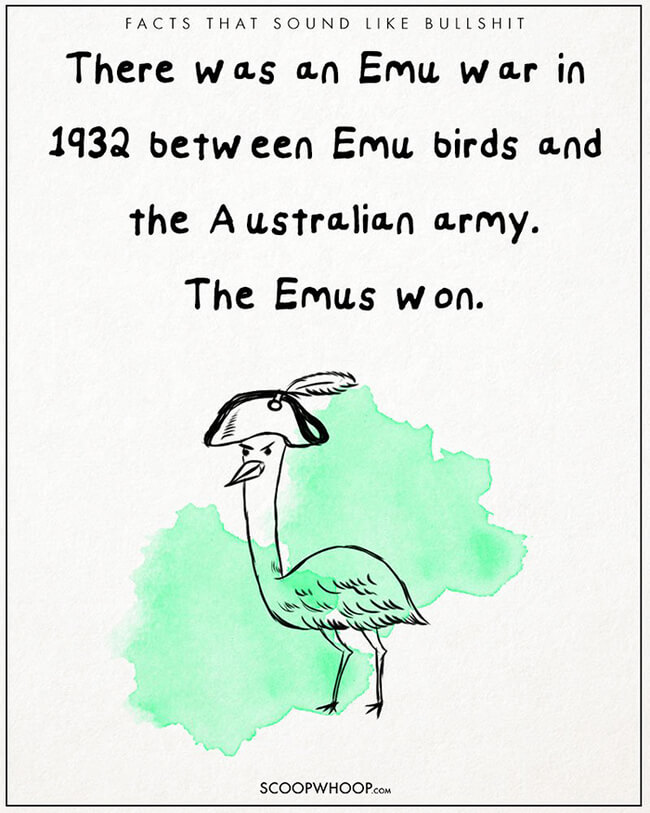 19. If you fold a piece of paper 42 times, it would reach the moon.
20. Cigarettes were promoted as healthy products until the early 1950s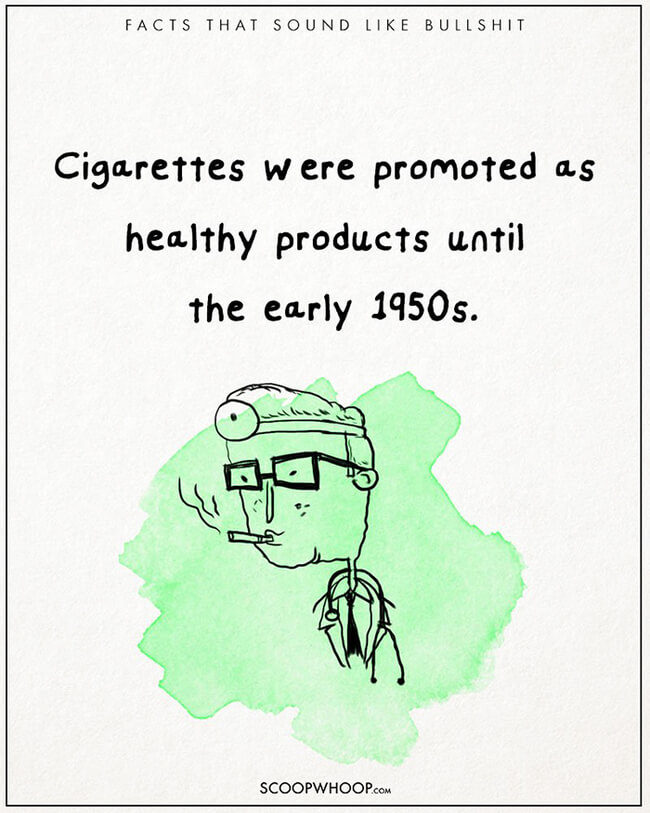 21. Australia once lost their Prime Minister, Harold Holt. And he was never found.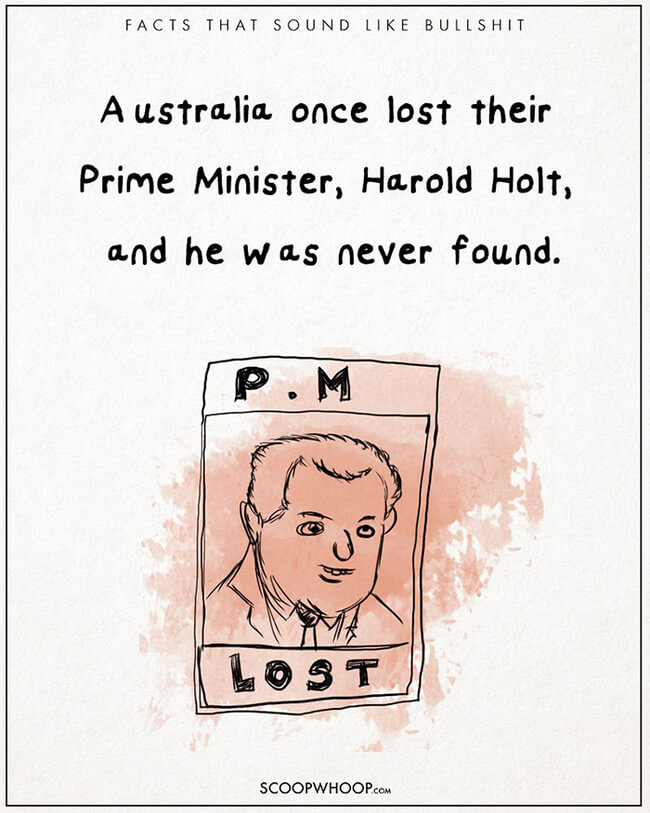 22. The song Happy Birthday has been copyrighted.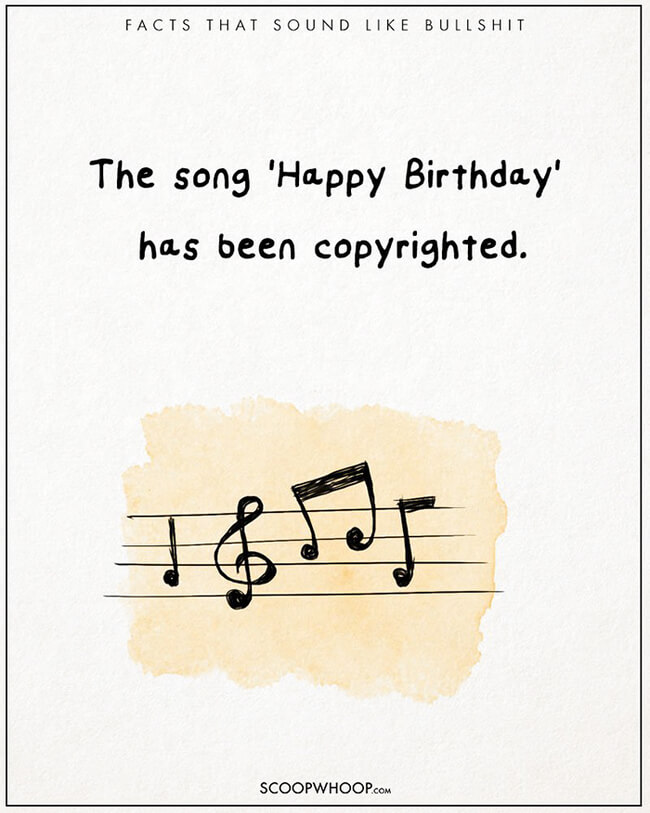 23. More people are killed by vending machines every year than by sharks.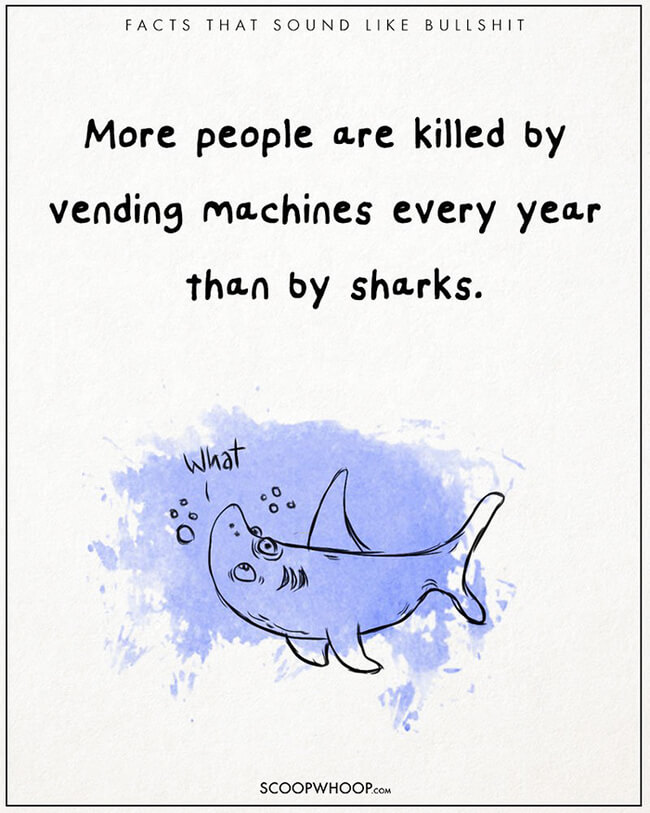 Can you believe these cold hard facts? Some of these sound made up, but they are all real!