Barcelona-based photographer Yago Partal is giving us the right perspective, just right to showcase each unique animal's characteristics and personality types. Partal humorously arranges animals dressed as humans bodies and this time he uses the most beloved creatures in the animal world – animal babies. The photographs are very intriguing to watch; first, you notice the eyes of the animal, looking straight into the camera, which  increases intimacy and it is very difficult to look away, then you start noticing the details of the clothes which were chosen very intelligently, portraying the personality of the potential owner and giving you a hint about who he is, and what he is doing.
Super Cute Animals can't stop staring at you or vice versa
There is one astonishing aspect about this photo series: the whole human side to these cute baby animals. You somehow just look at them, they look back at you and, in an instant, you can imagine their human counterpart who you've probably already seen in a movie or in real life. The way these baby animals change when they come in contact with human clothes is mind blowing.  And with every bit of this mind-blowing feeling you get closer and closer to the real question: who is this animal in front of you? Where does he live? What does he like? What does he eat and how does he sees the future for himself? The whole idea of these portraits of animals dressed as humans is to make you aware of our animals living on our Earth and their struggles, their way of life, their stories.
Much of their stories are directly influenced by us and our actions and history has taught us that we haven't been really nice to these cute fellas below in the past. Maybe it's time to change that.
"Become the animal" is the subtitle of these series of portraits
By looking in the eyes of the this cute baby animal dressed as a human you really make a connection with it. It becomes "him" and then the author takes care that you have all the information you need about your newly-found "him": each image comes with its own detailed encyclopedic description of the animal, including habitat, diet, physical condition. This way, you can really look beyond a name and an animal "tag" and see into a being's own life, become aware of the fact that he is part of our world and respect is due.
Take your time to enjoy the gallery below  of these common animals in human clothes  and to notice all the details and of course, don't forget to share it with your friends who like animals and quirky photos. Check out more of Partal's funny photo series titled Zoo Portraits and you'll maybe discover animals you never heard of before.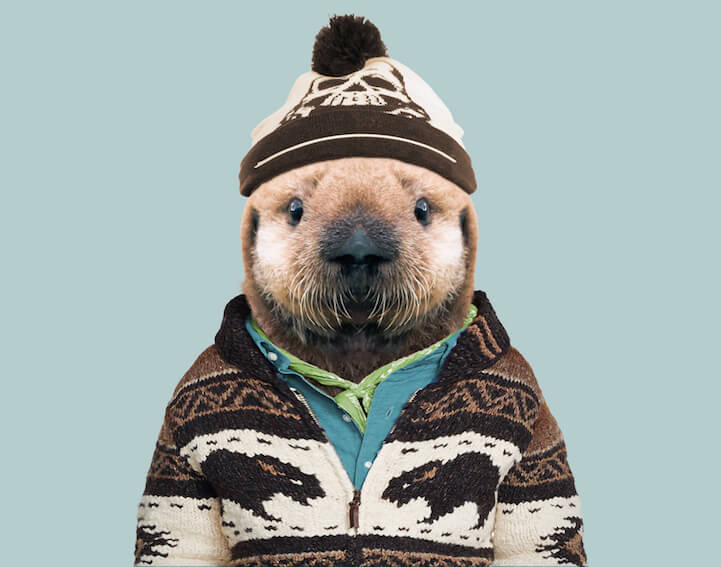 Sea Otter (Pup)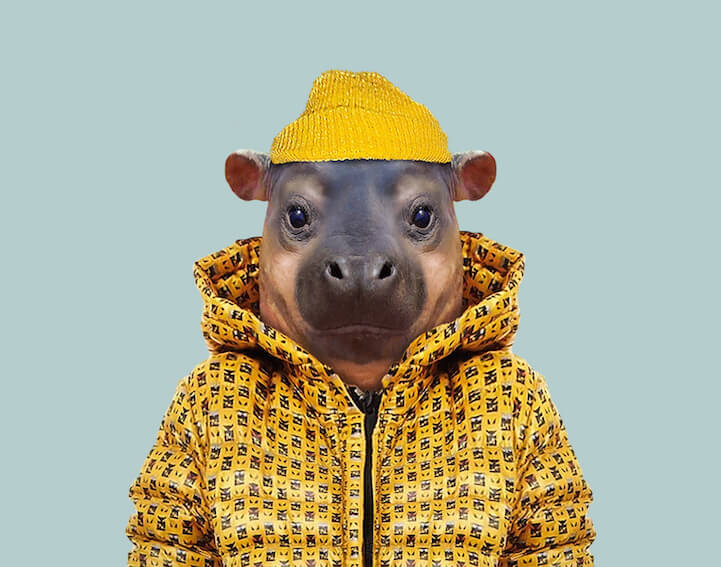 Pygmy Hippopotamus (Calf)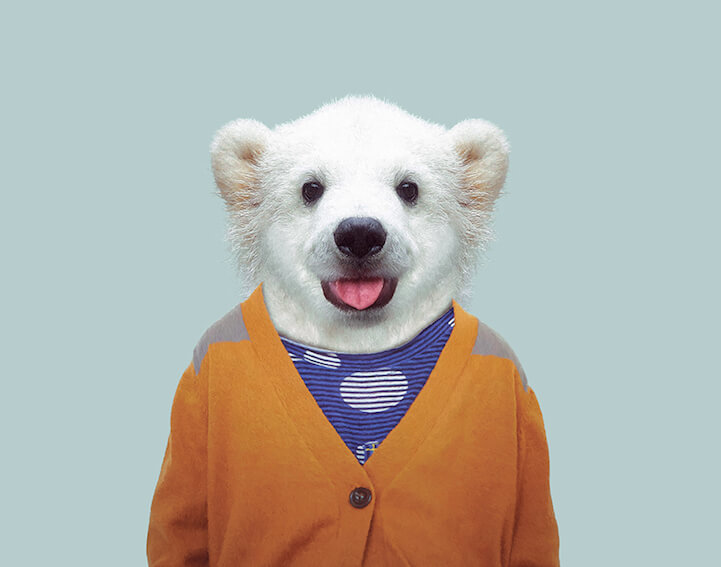 Polar Bear (Cub)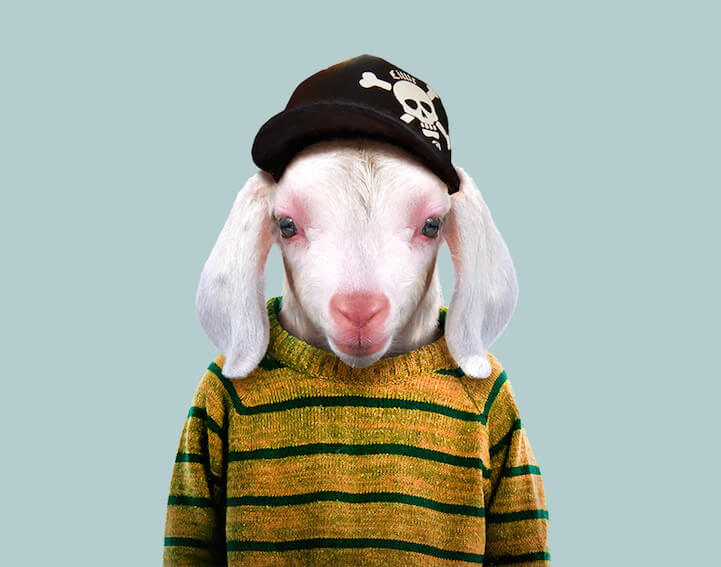 Domestic Goat (Kid)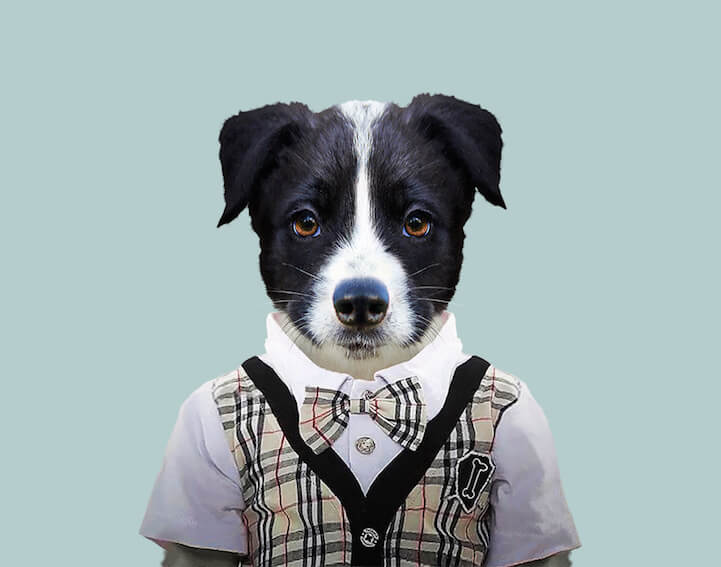 Border Collie (Pup)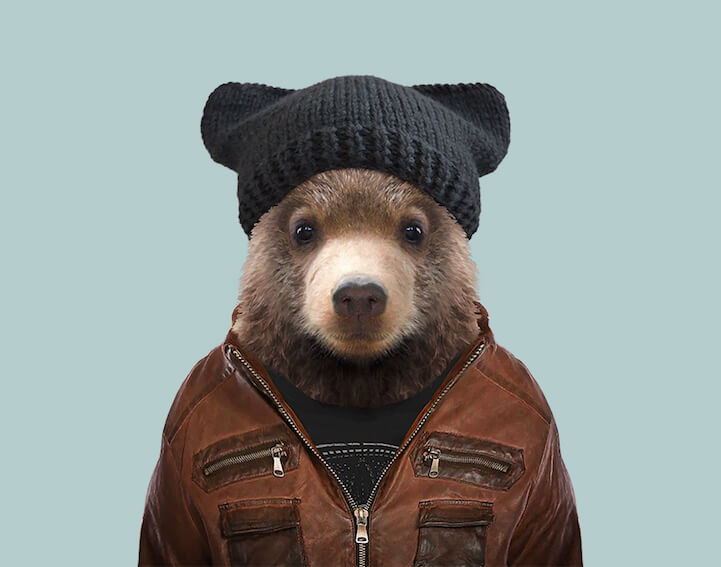 Kodiak Bear (Cub)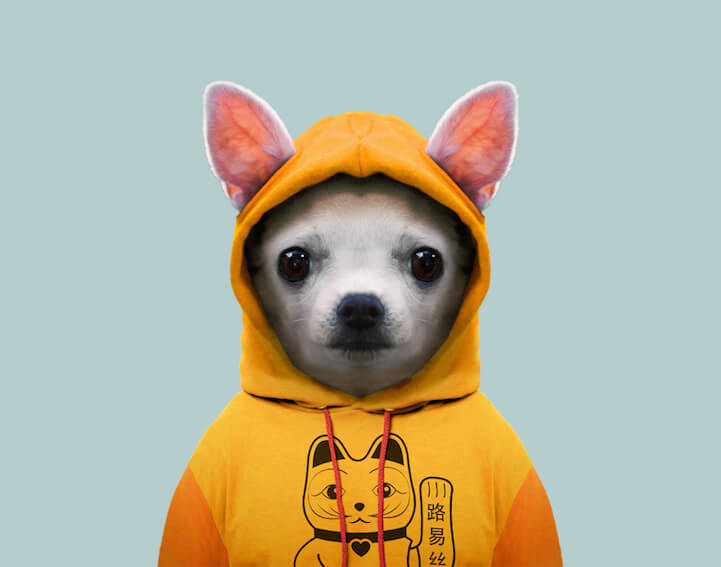 Chihuahua (Pup)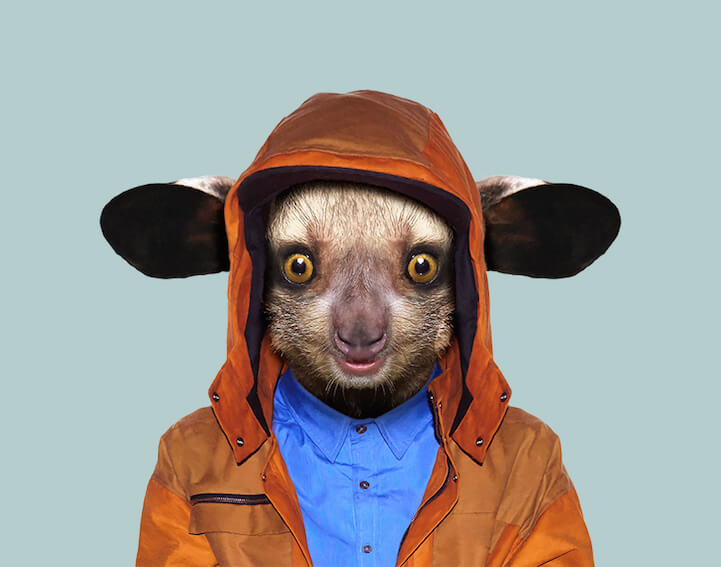 Aye-Aye (Baby)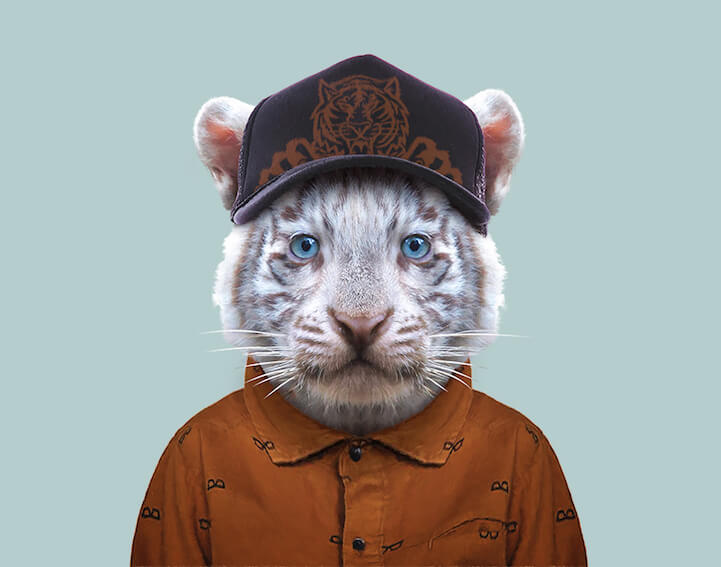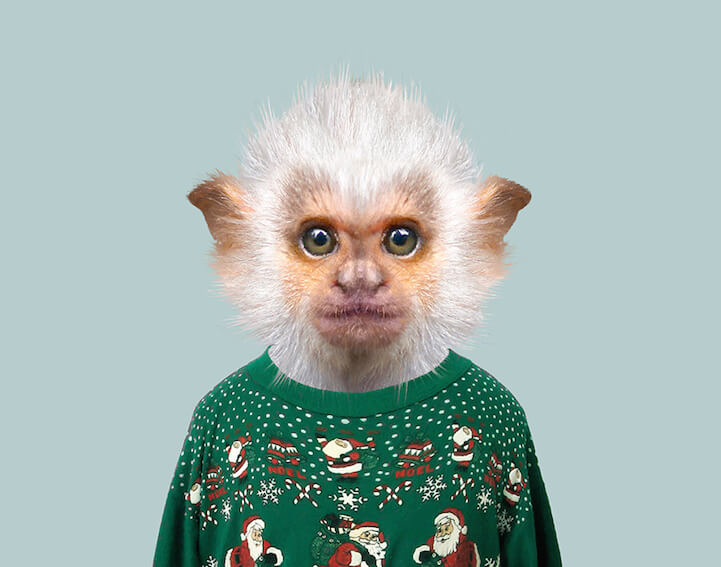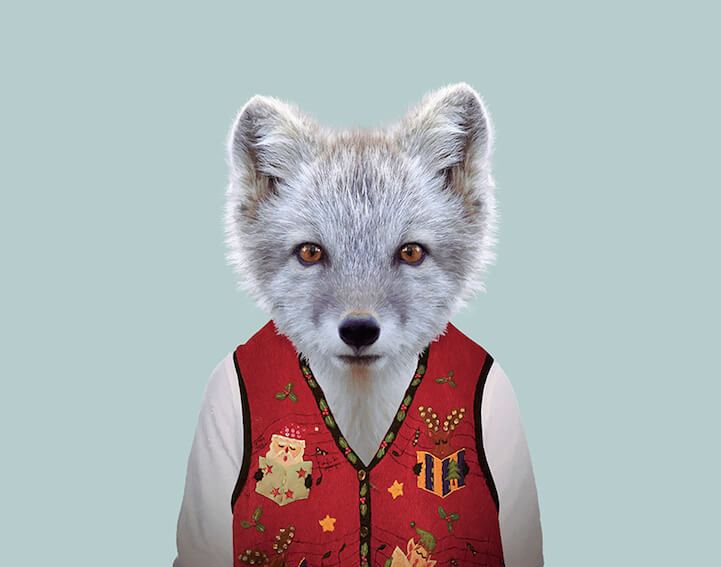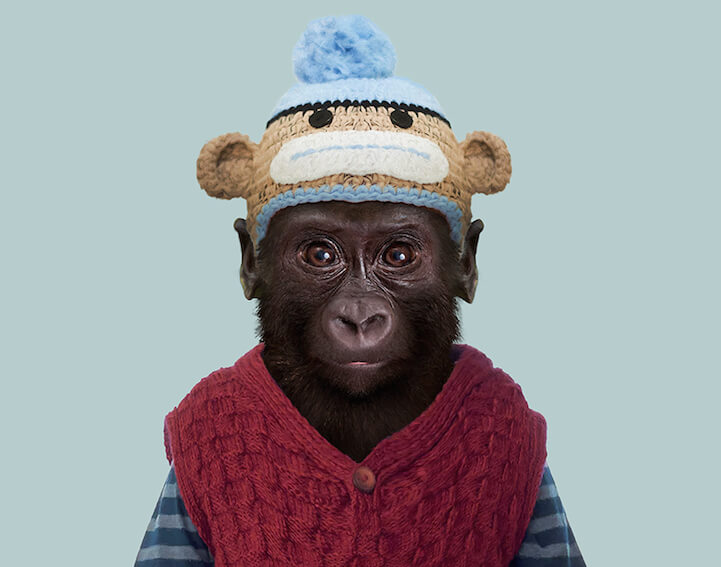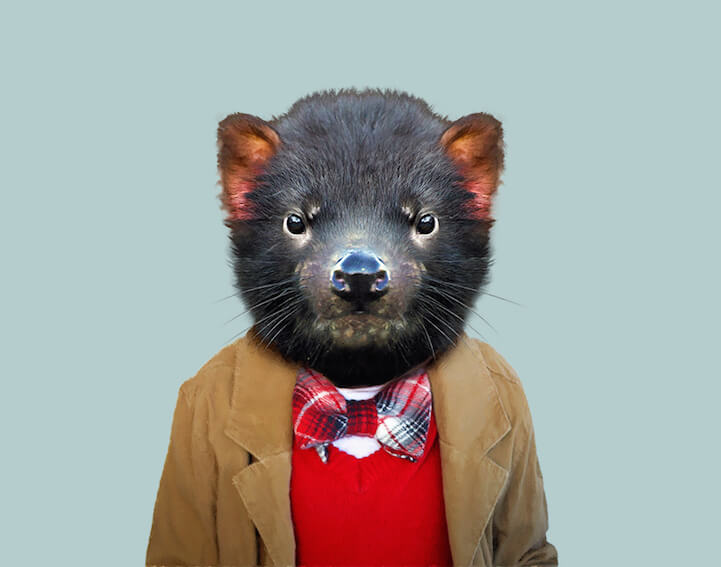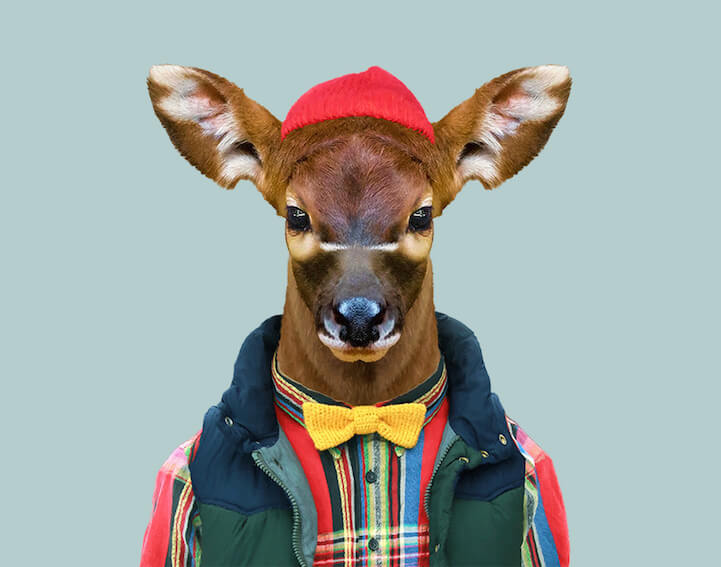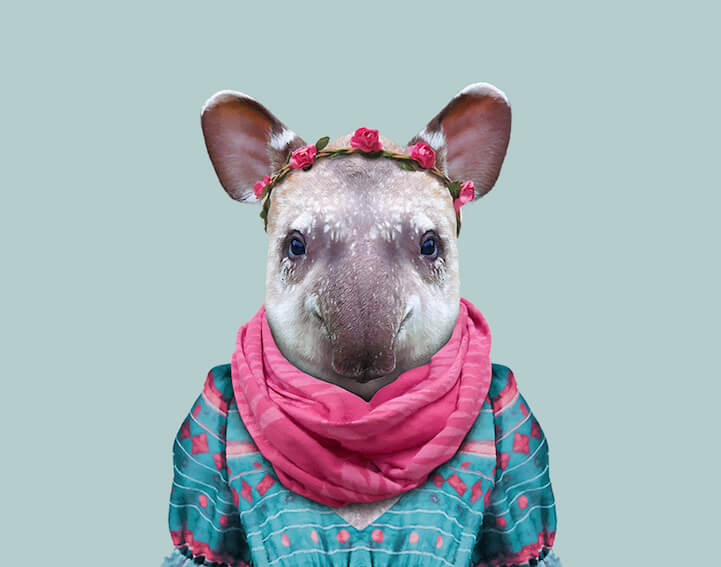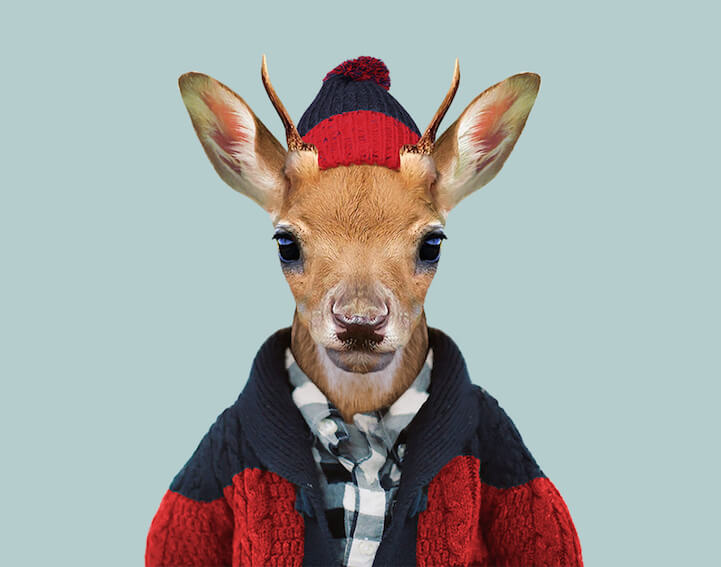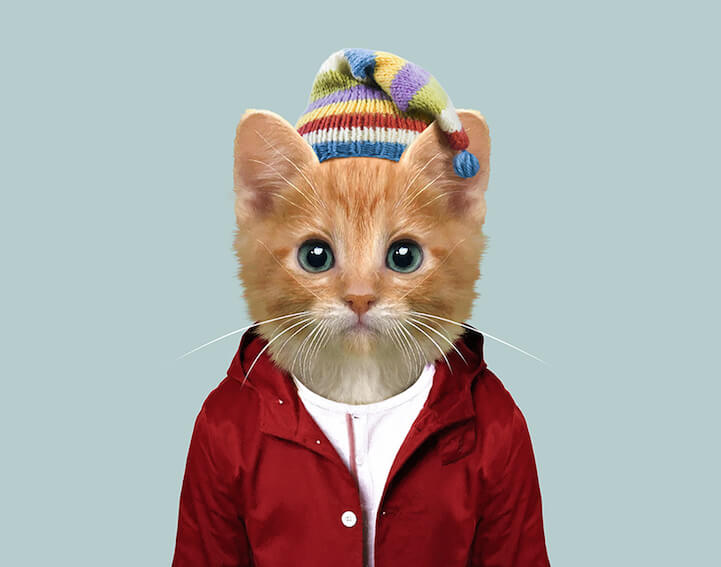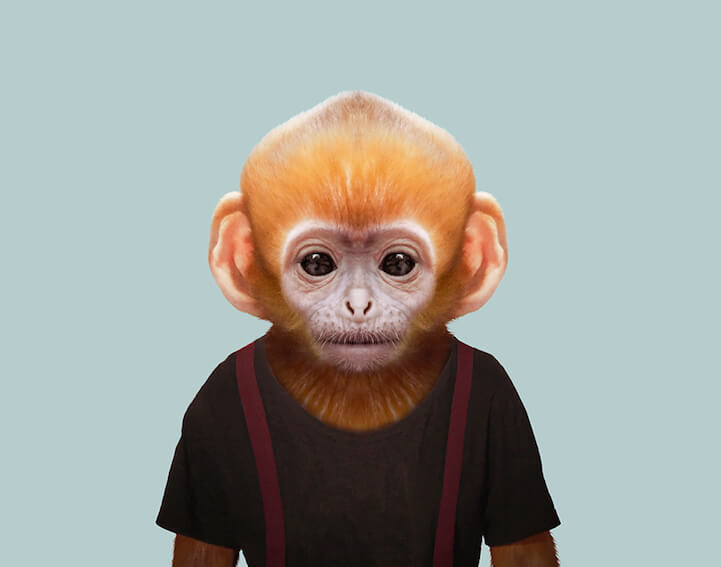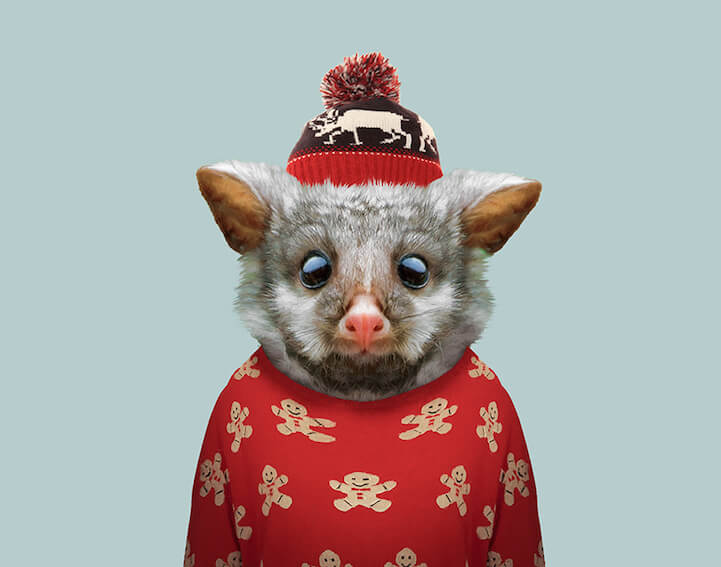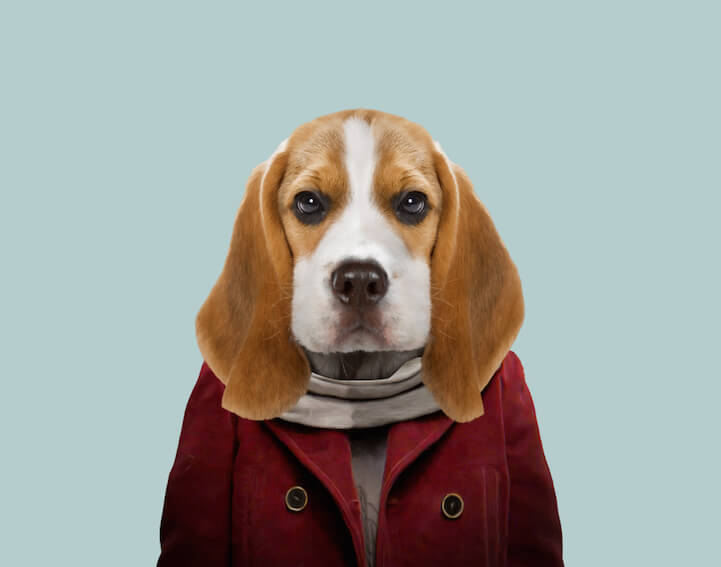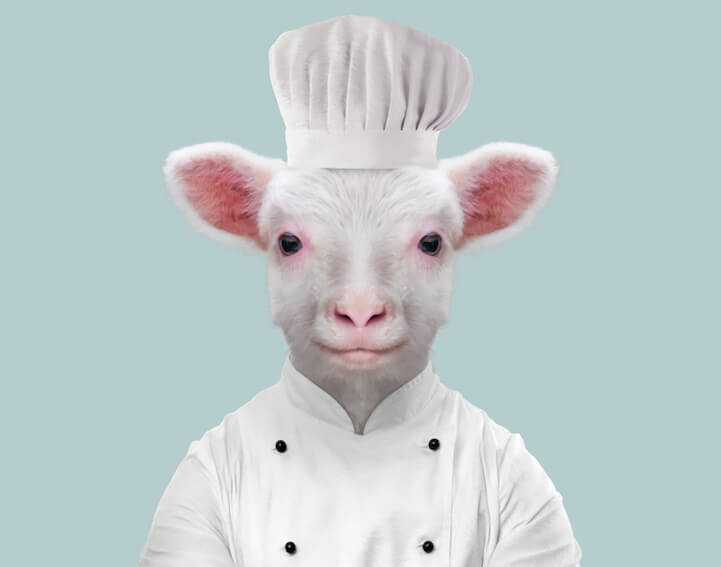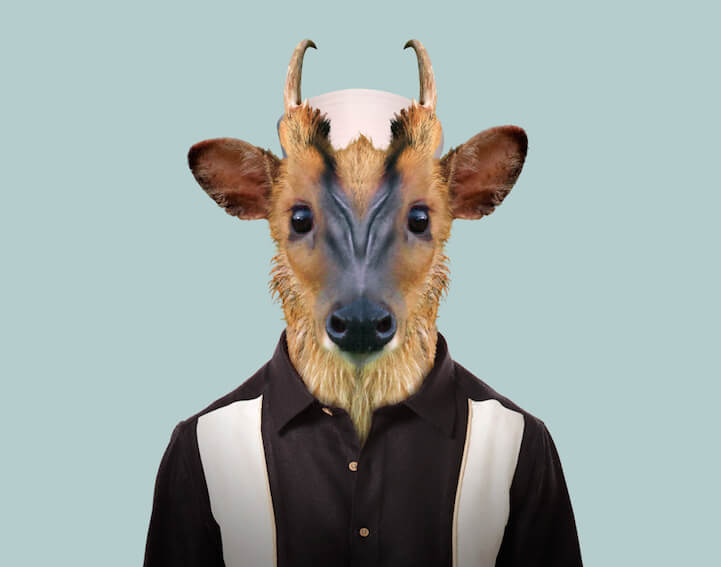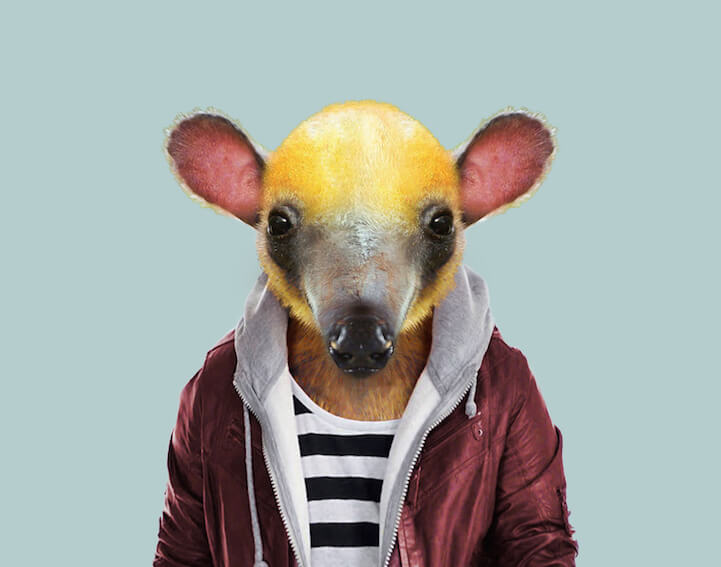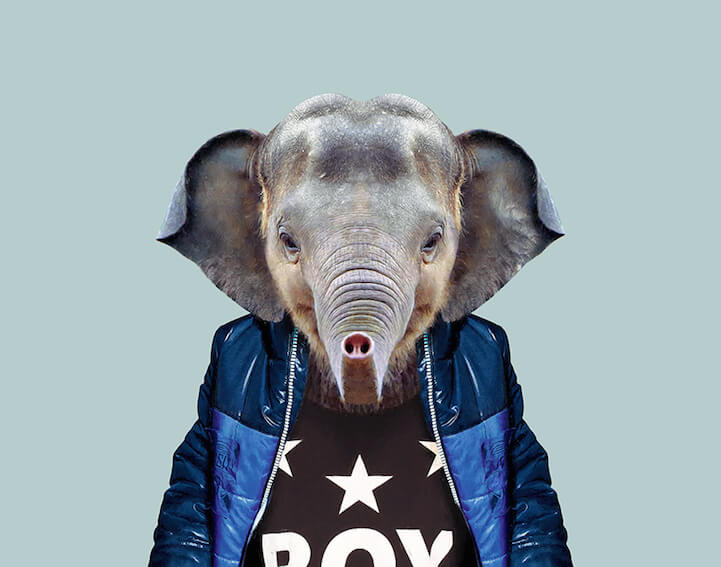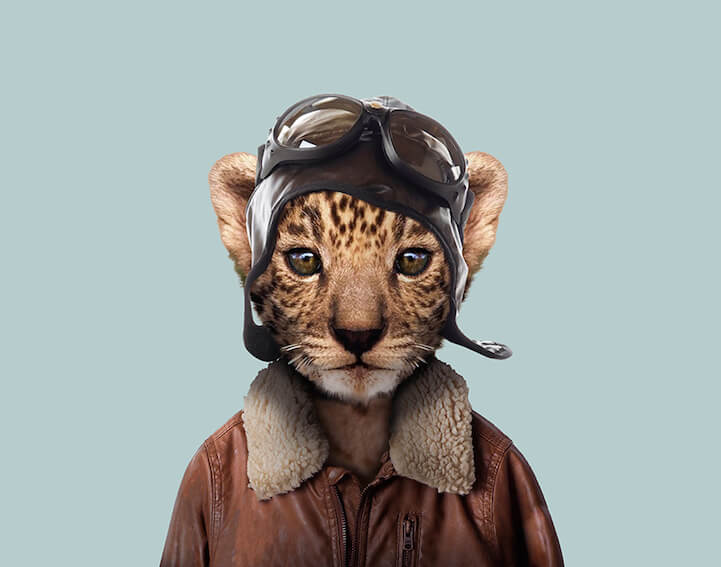 If you enjoyed this gallery of animals dressed as humans please visit the artist website for support and share with your friends
Source: link