Driftwood is a piece of wood floating in a body of water or have been washed onto the shore by a strong wind and wave. Being known as a marine debris, for some people, especially those who live near the sea or river, it causes trouble and burden. However, animals like birds and other sea creatures find shelter and food in driftwood.
Besides all that, artist and sculptor, James Doran-Webb has a way better and cool way to use driftwoods. He basically uses these pieces of wood and turns them into exquisitely impressive creatures that seem to be moving, floating, gliding, and running. Animals like horses, birds, boar, rabbit, deer, and cow are featured in his creations. All of them are well organized and systematically done with a highly textured wood with which small pieces are also included to put emphasis on the fur and hair making it more detailed. Everyone who will glance at these creatures will appreciate their beauty and will be mesmerized by their elusive character.
Webb gathers these driftwoods of various sizes and shapes from the riverbeds and shorelines of the tropical islands of Philippines where quality driftwood with good density came from.
Webb has been venturing on to these project with these materials and designs since the year 2000 and has collected and compiled his examples into a portfolio. This coming December 2015, the Contemporary Art Gallery Eton will be opened with which he is currently preparing for a solo exhibition.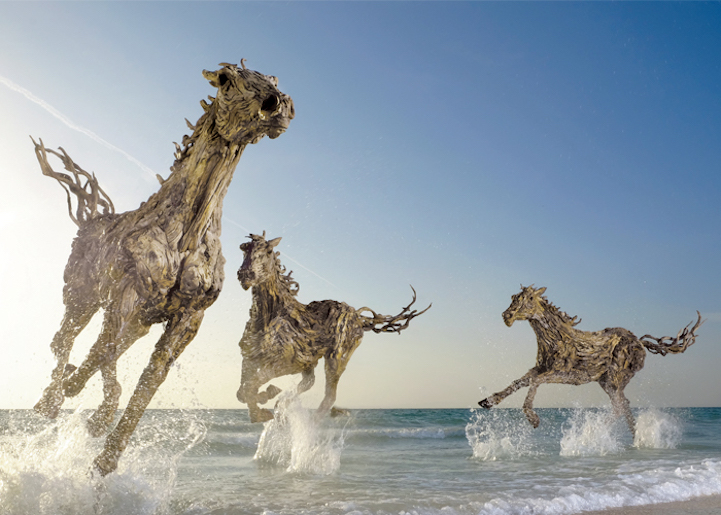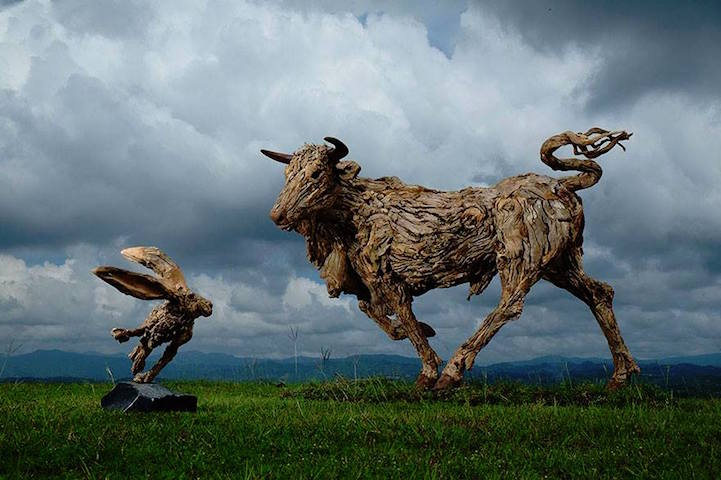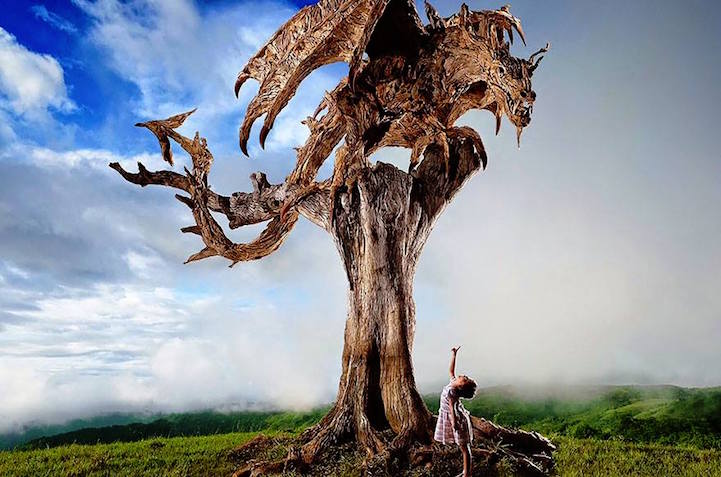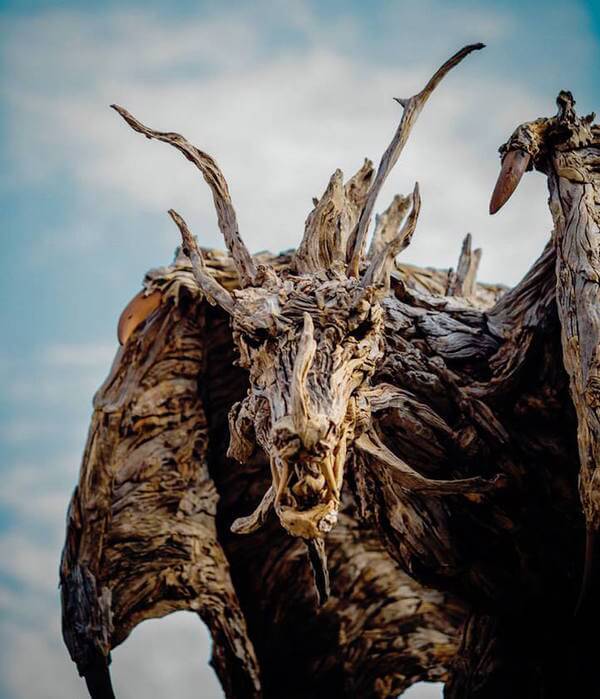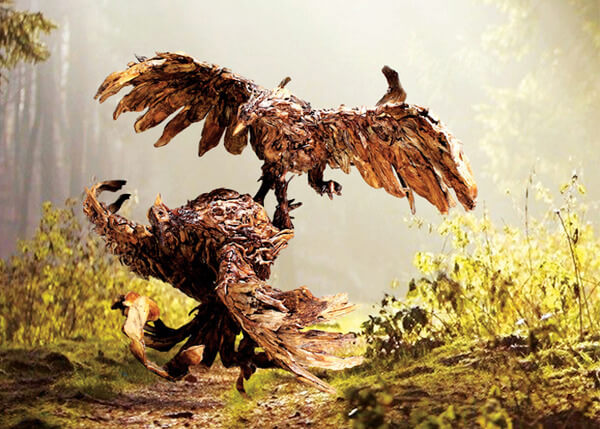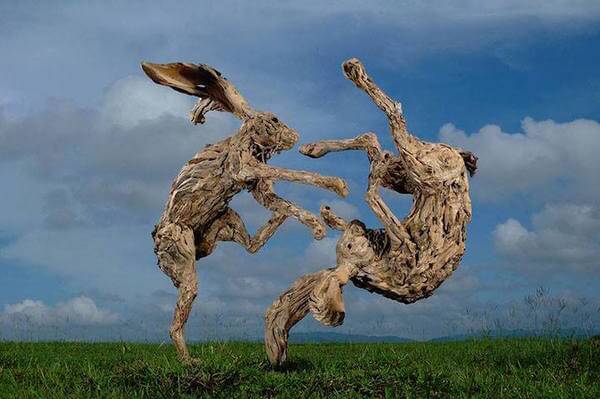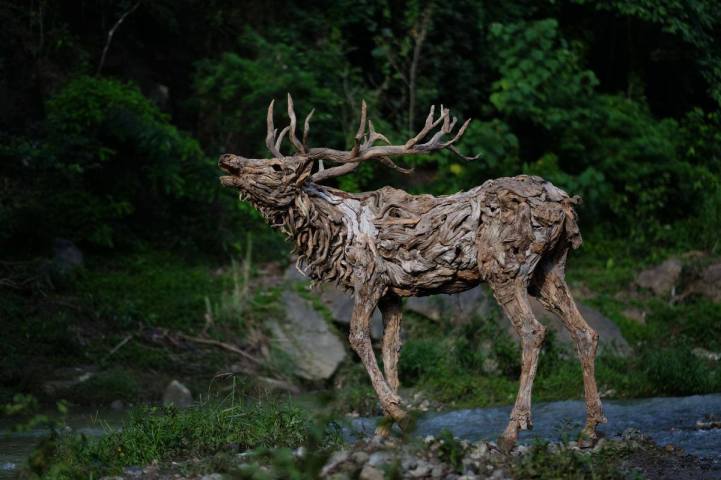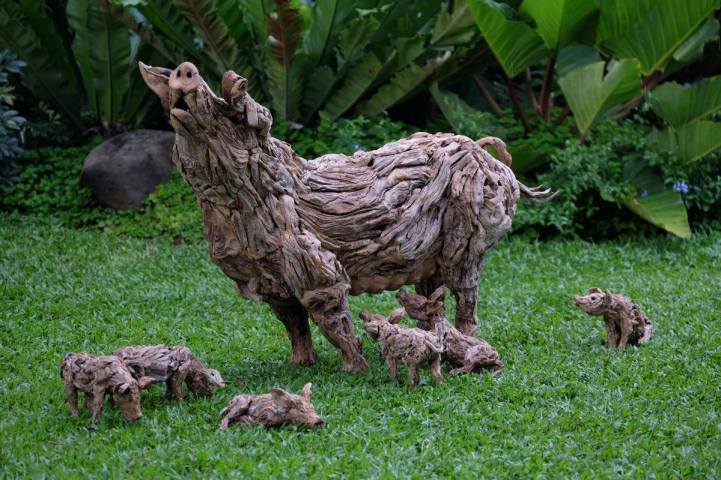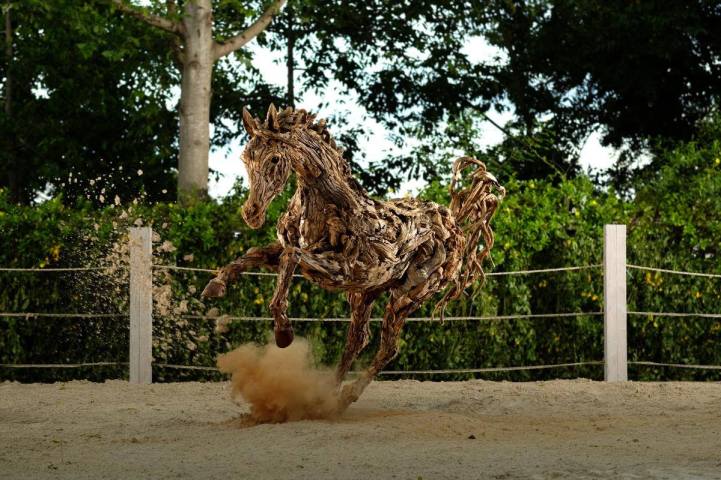 Source: Mymodernmet