It's Halloween! And some take it very seriously, like the Waltons family of Preston, they have spent 20,000 pounds to turn their house into a perfect Zombie Apocalypse with rampaging corpses smashing up a crashed car on the drive and body parts flying everywhere. This is easily the most decorated house in the UK this year!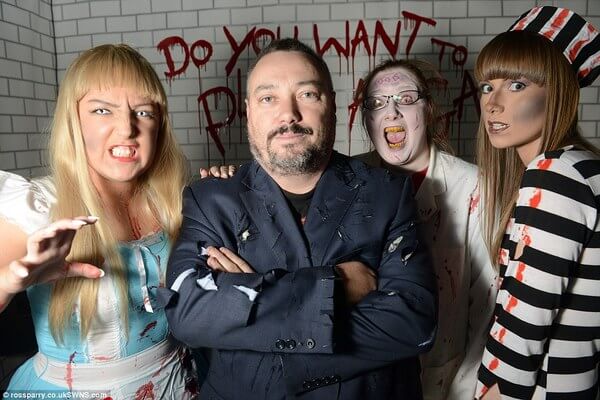 The family has been planning this display for the past 10 months, they even traveled to the US for some of the parts needed for their "show" they added five themed rooms to their house: " Zombie House " , " Dracula Lair " , " Exorcist Room " and a " Haunted Carnival ".
Visitors to the house will also see murderous clowns and puppets like  " Billy " the tricycle-riding killer dummy from the famous movie Saw " I am definitely a big kid, " says Dad, businessman Chris Walton " I love dressing up and having parties, and it's escalated from there "
The display house is open to the public for free, but visitors are invited to make donations that will be passed to Cancer Research. Check out the cool images below.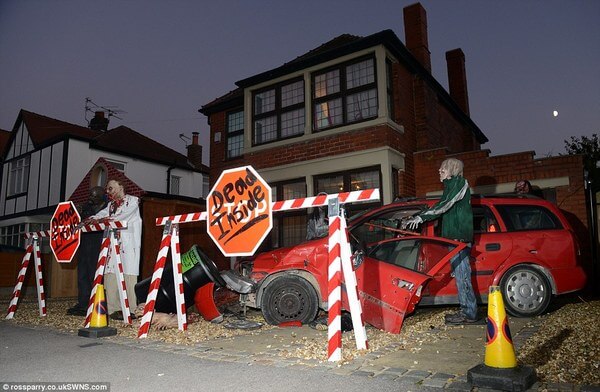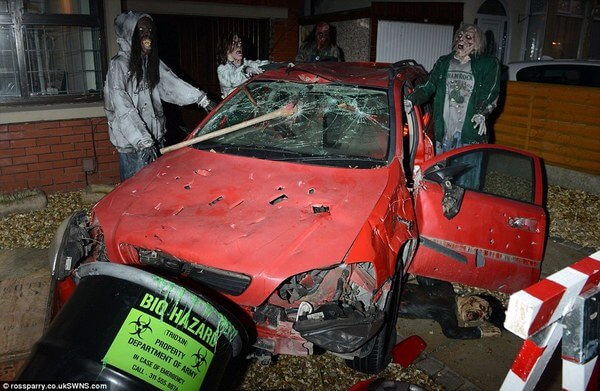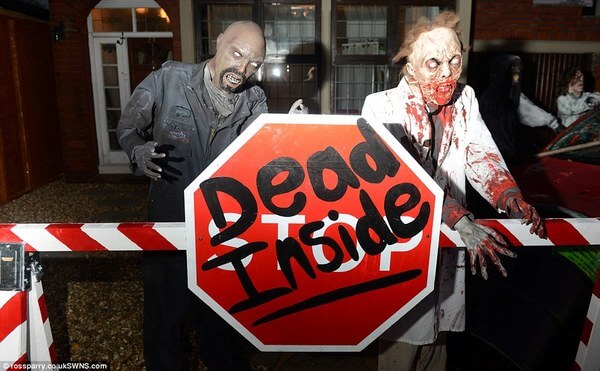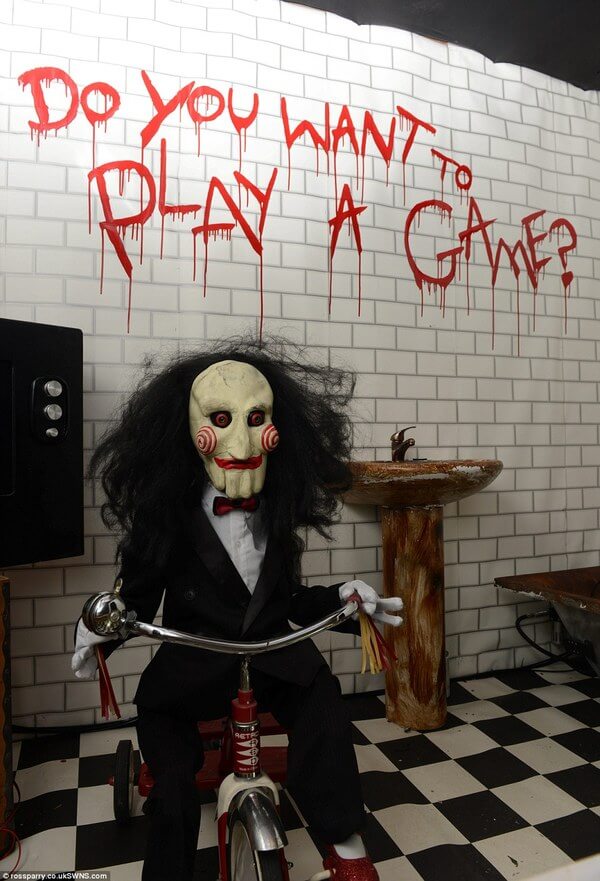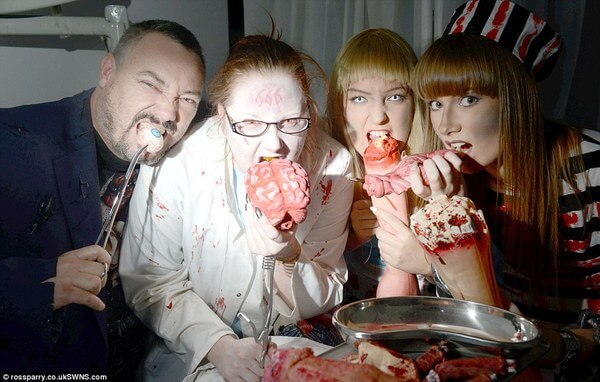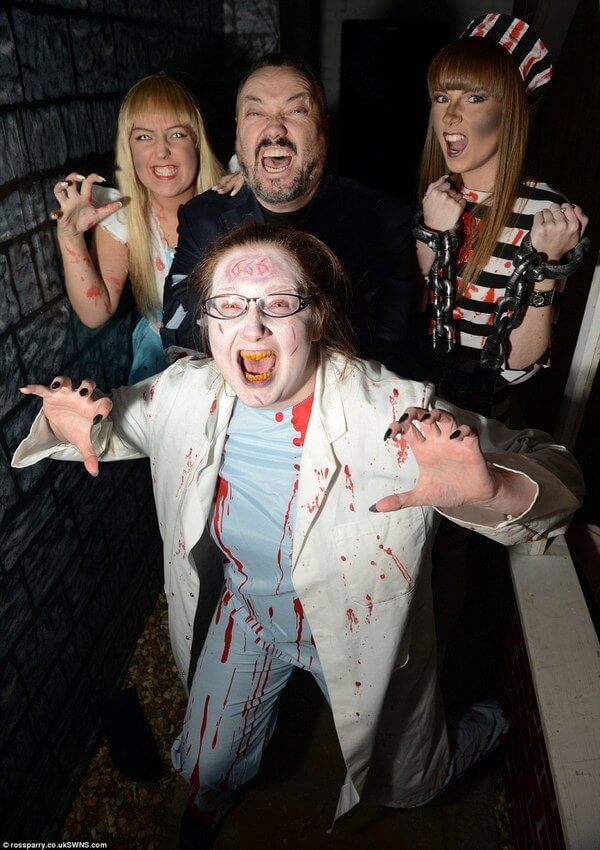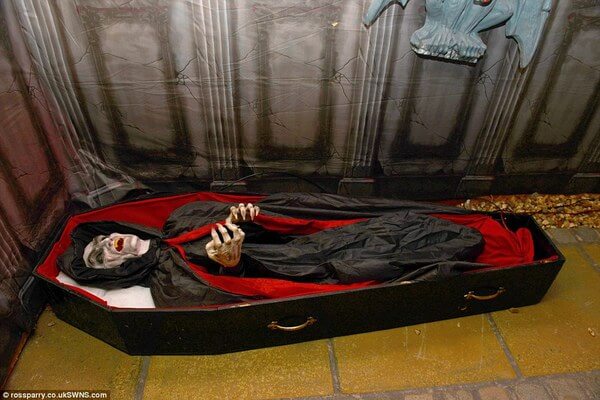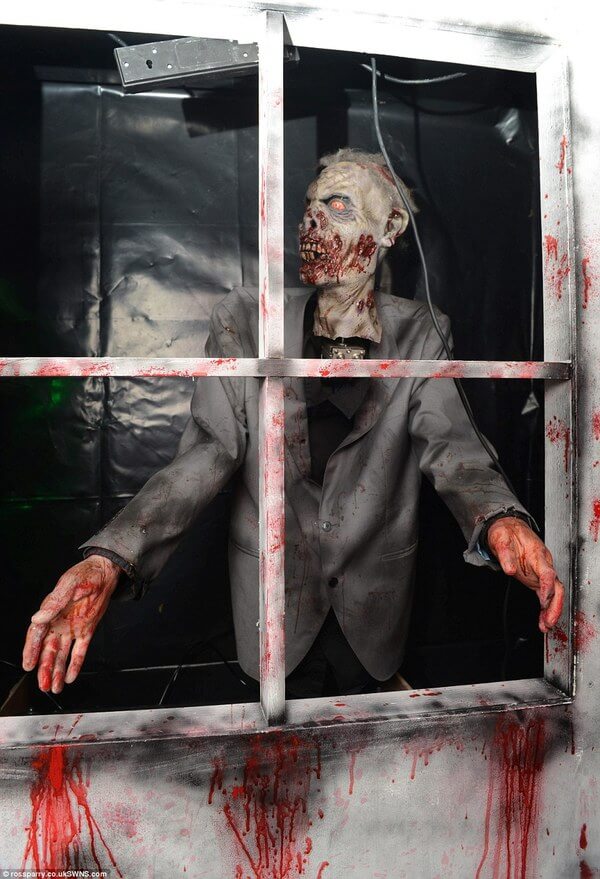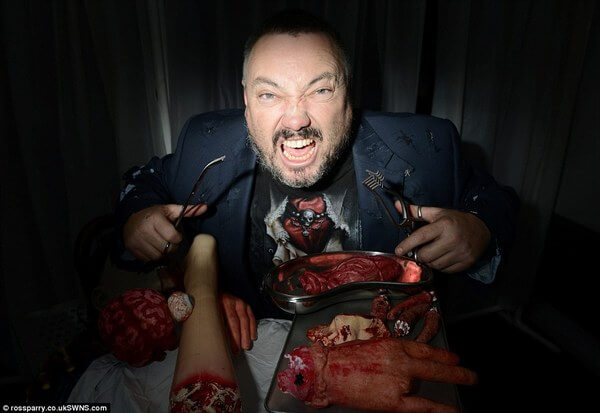 Source: Dailymail