There are a lot of  stories that arose about the elephant being terrified of the mouse as the old fables have presented way back many centuries to the ancient Greeks. The movie 'Dumbo' made this myth a little persuading to the human mind. According to some stories, these tiny little creatures have the ability to climb up the elephant without this gigantic creature being aware of it. But in spite of that, there is no proof or evidence that will back up those claims.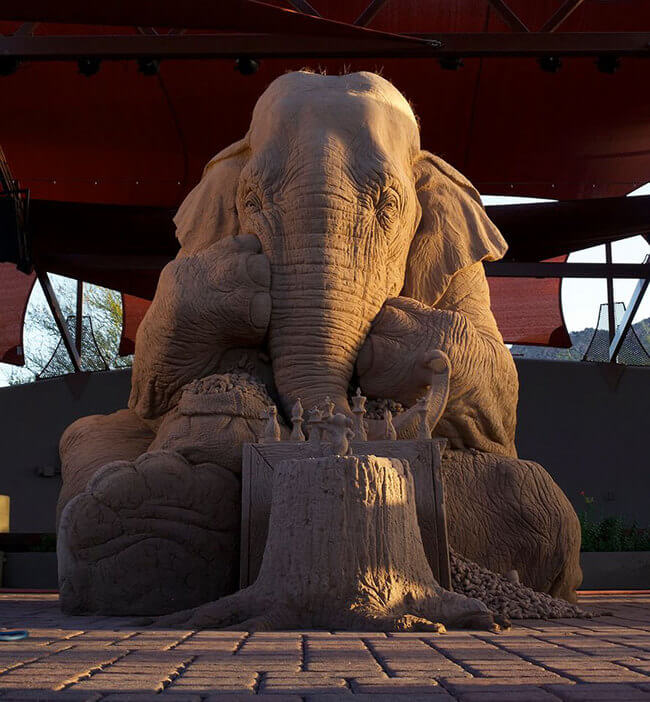 One of which I am talking about is the stunning creation of Ray Villafane who is a renown sculptor known for carving pumpkins), and crafted a life-size elephant playing chess with a mouse. Teaming up with Sue Beatrice, they created an amazing sand sculpture of elephant that measures about nine feet.  They named it Chessie and the mouse was named Hershel Higginbottom
Sue even managed to compose a story out of the sculpture:
"There was a young elephant named Chessie
who ate peanuts but was very messy
when a mouse had him beat
and with no way to cheat
he made one last move and compressed him"
This verily detailed sculpture is on exhibith under Sanderson Lincoln Pavillion in downtown Carefree, Arizona until August.
More info: Ray Villafane , Sue Beatrice (h/t: twistedsifter.com)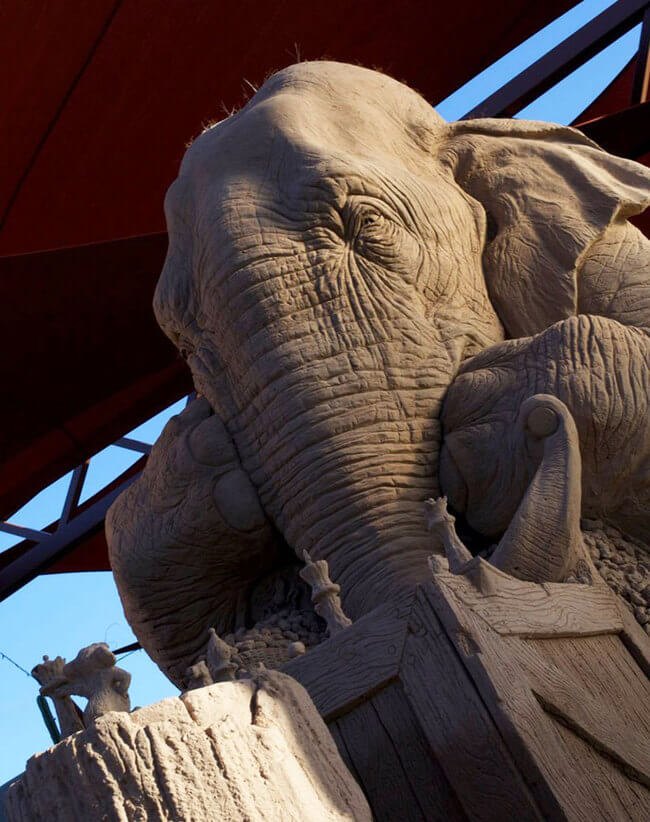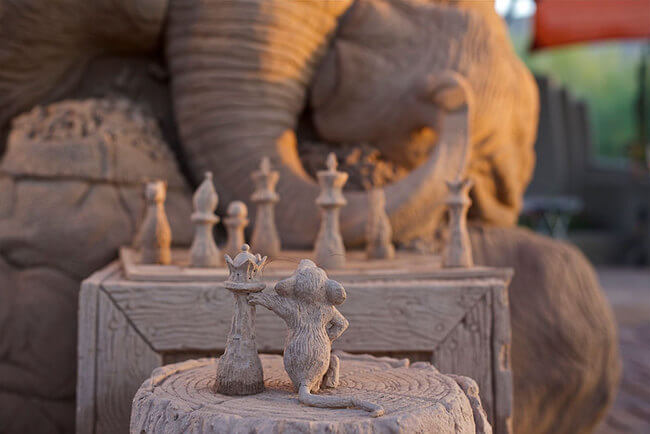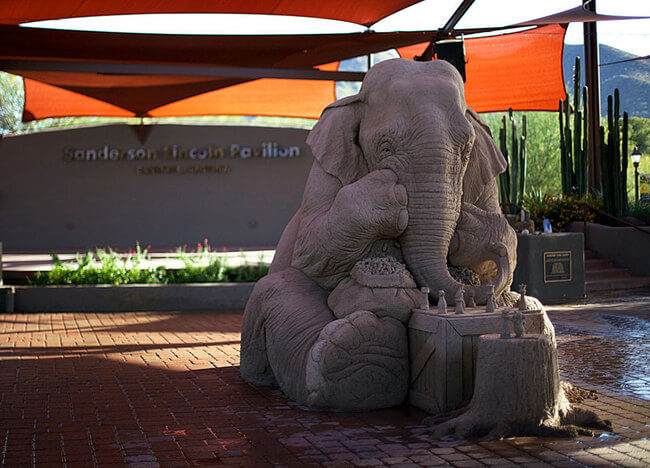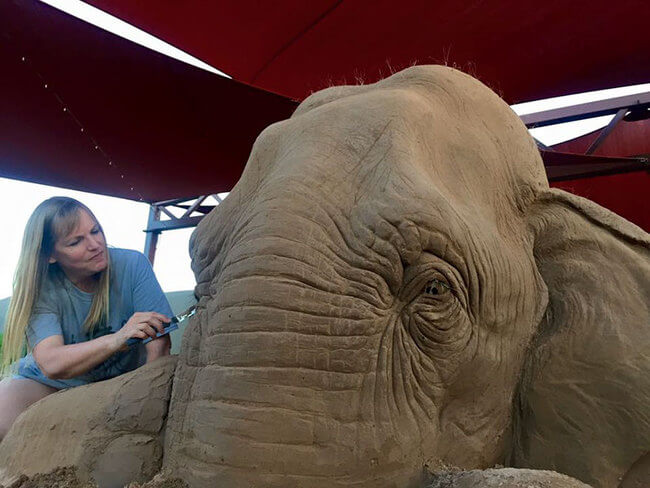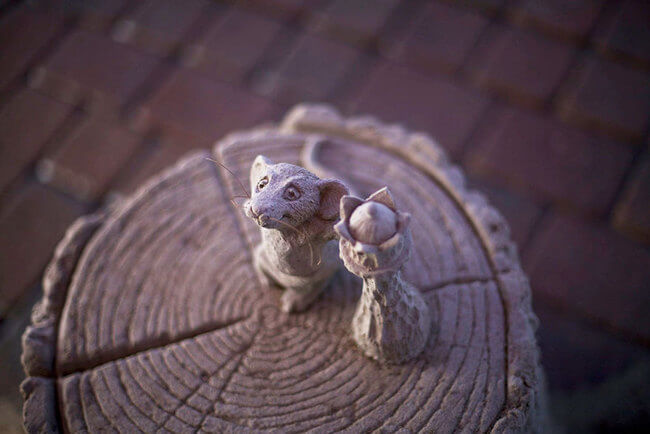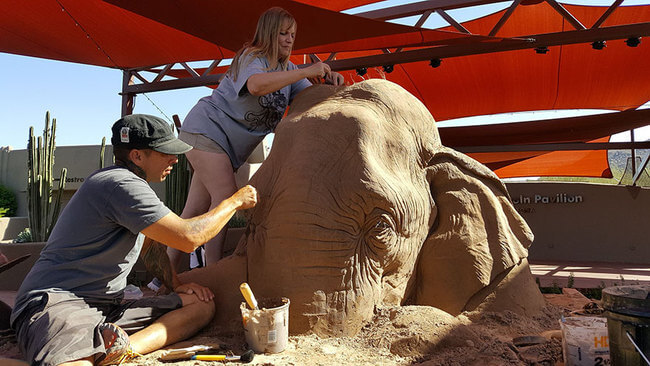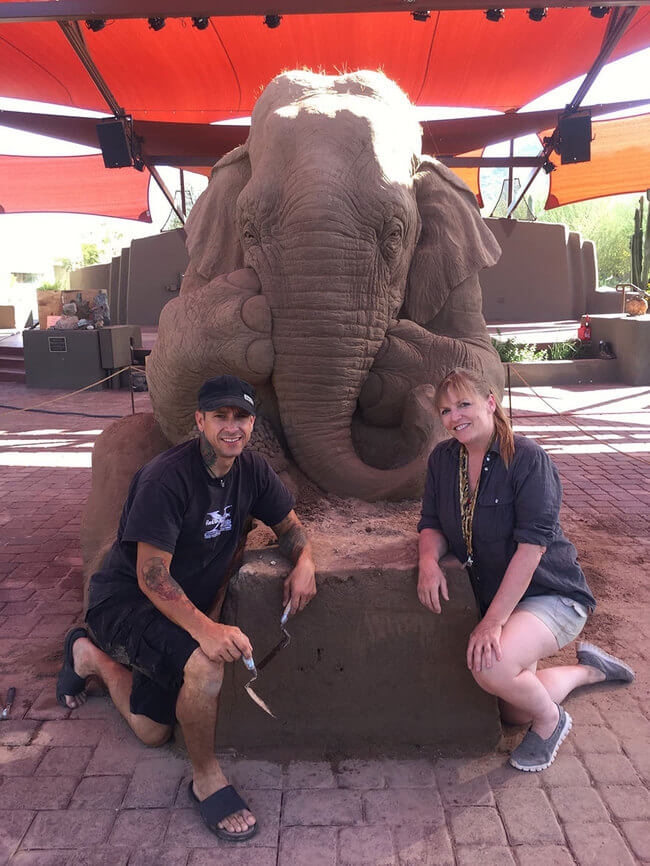 Source: Boredpanda