There is no owner in the world who is not wondering what his best furry buddy is really thinking. Some of us even have a "special voice" which we borrow to them when we are sure they would say something in a particular situation, if only they could talk. That line is the inspiration for a witty blog in a form of SMS exchange between a dog and his owner called Text From Dog. You can visit the blog here but first don't forget to browse through our own gallery of texts from dog that will definitely crack you up! We just love posts about texting fails, like this funny texts post we published.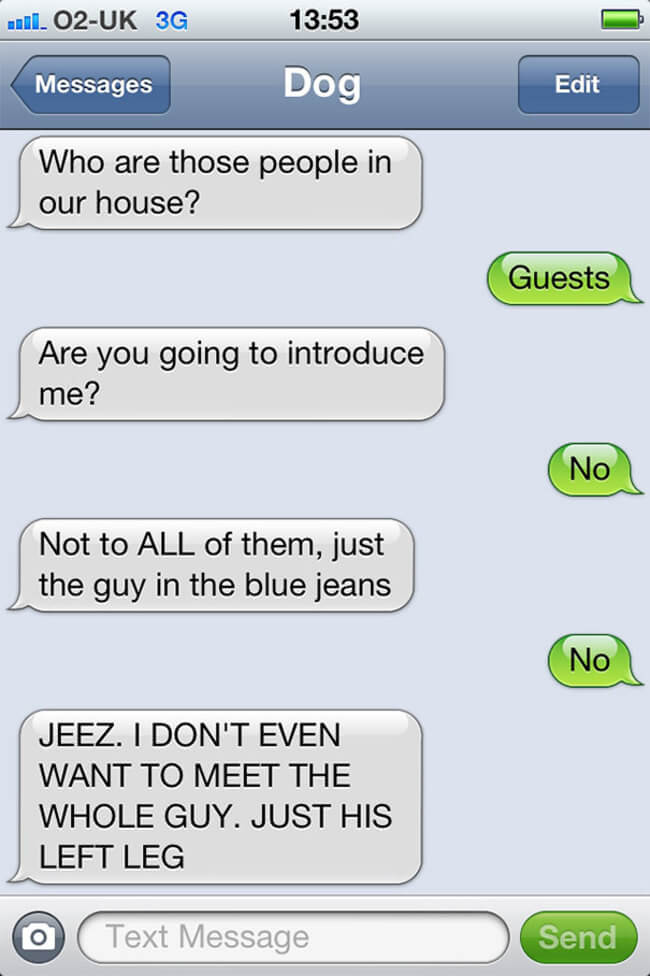 The guy standing behind this clever blog is October Jones, a successful blogger and obviously a true dog lover. You will be sure of that once you go trough these imaginary dialogs which were carried over phone keyboard. They perfectly capture the personality of an average dog and if you have one you will recognise many of the situations and reactions and think: Yea, that's what my boy would say! And one more thing – you will had a good laugh too, for sure.
Jones gathered posts from his blog and published several books about texts from dog that you can see here. And we gathered some of the best phoney dialogs in the gallery below.
2.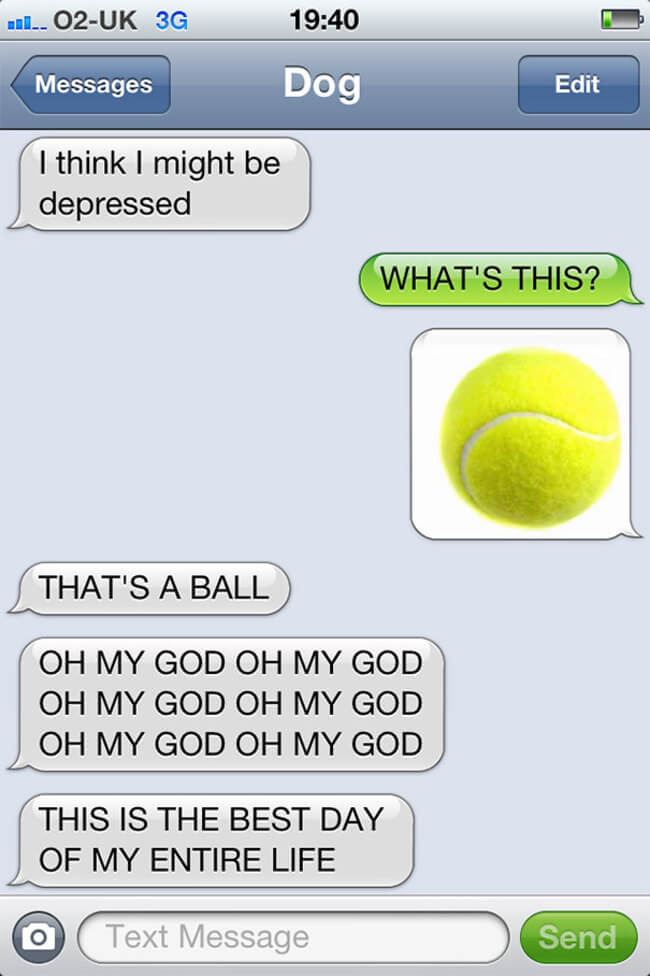 Texts from dog #3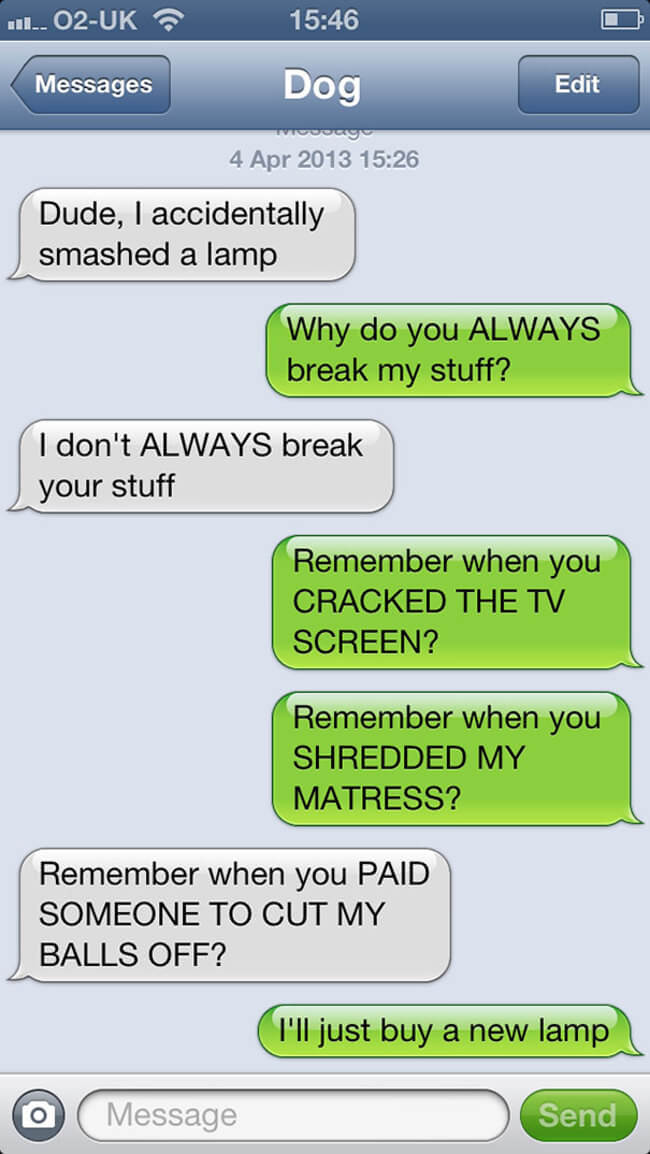 4.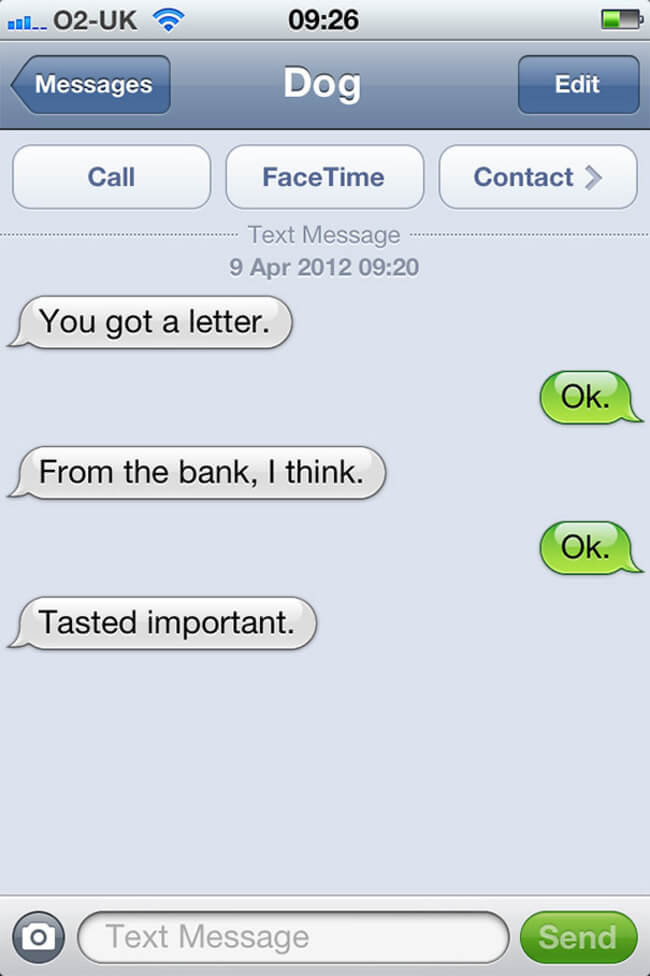 5.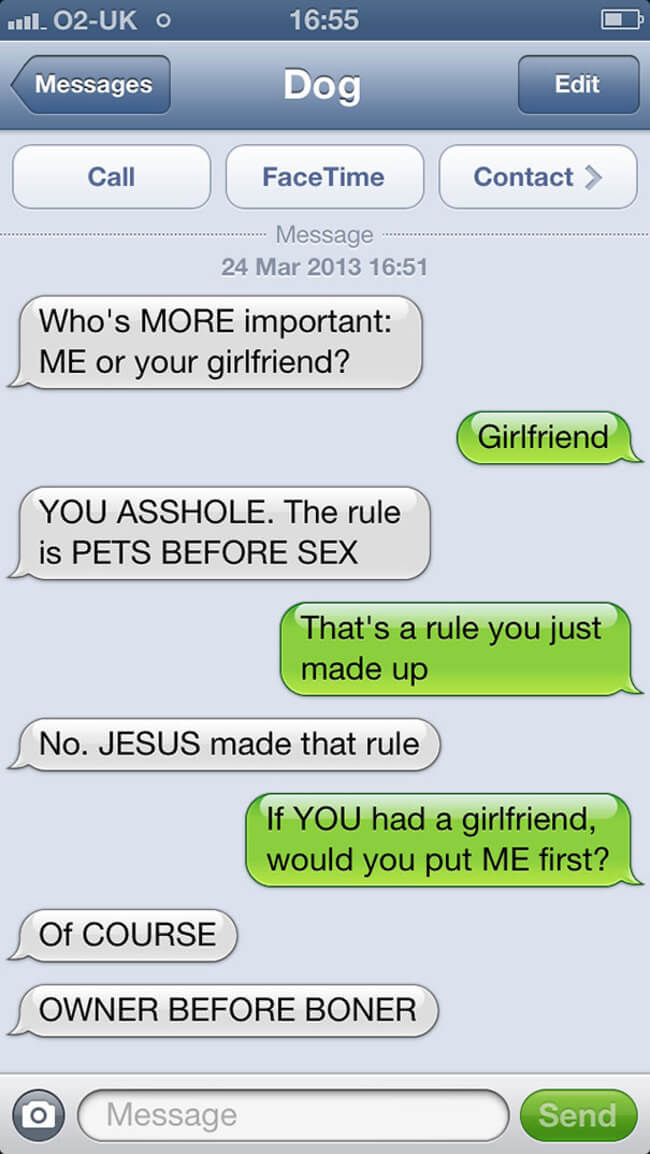 6.
7.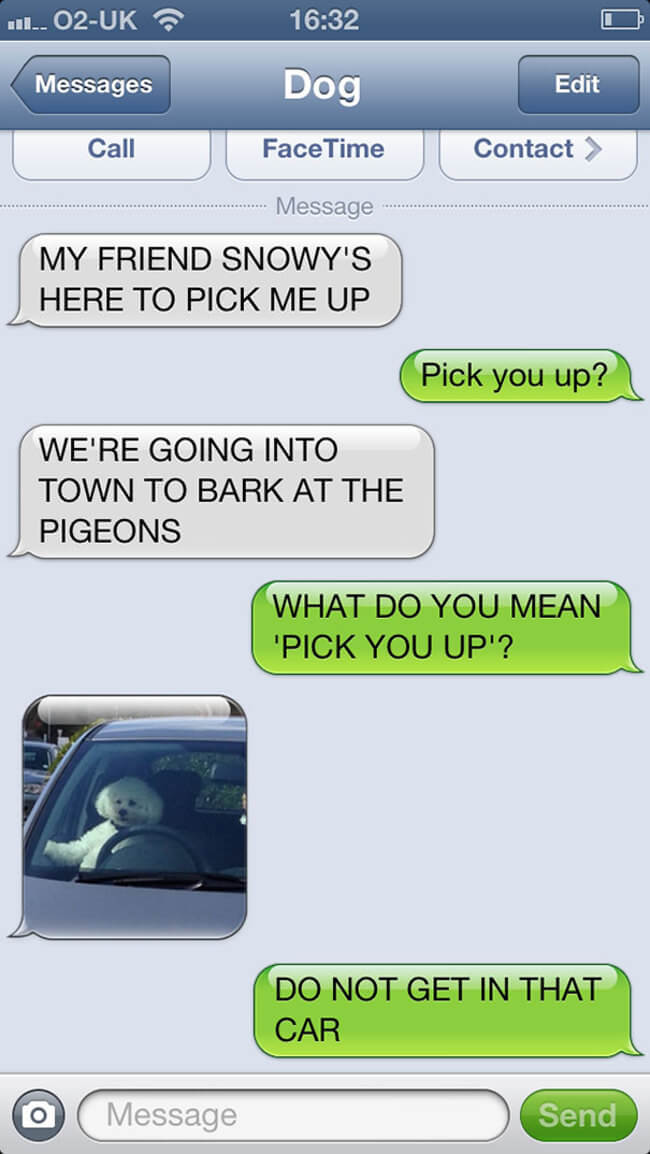 8.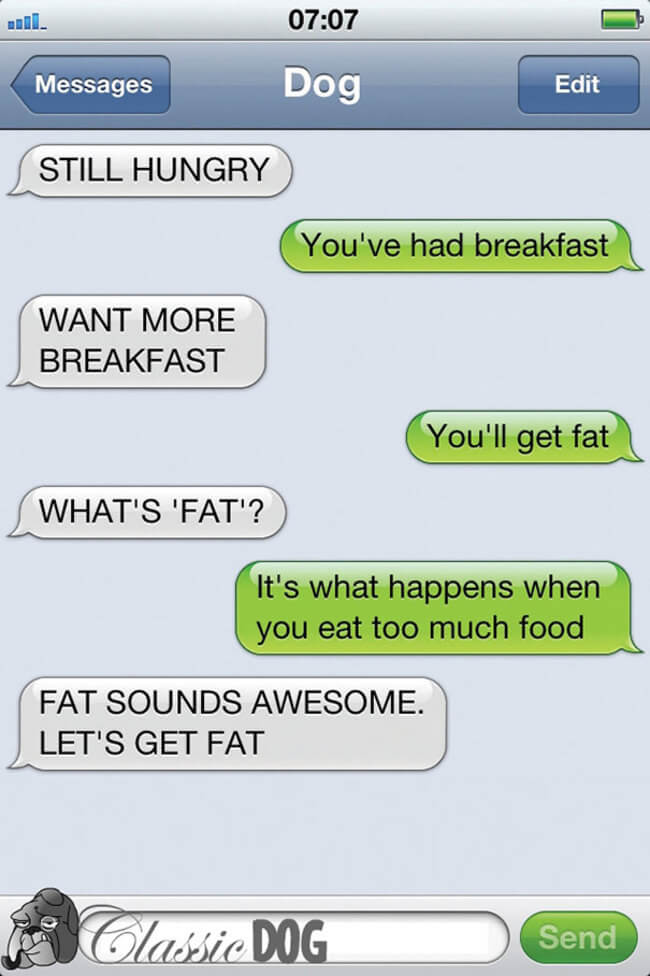 9.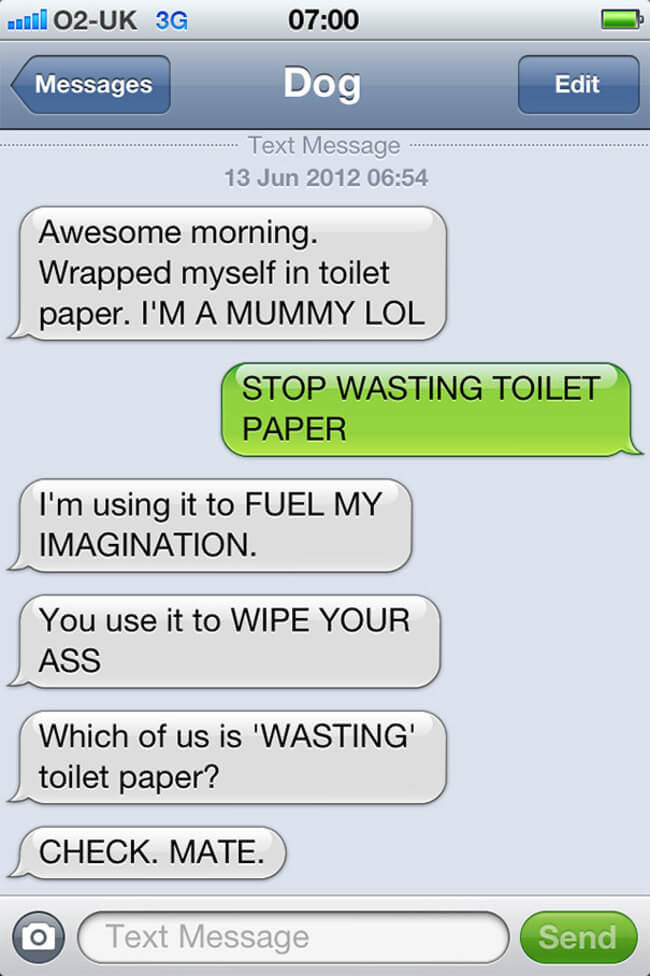 10.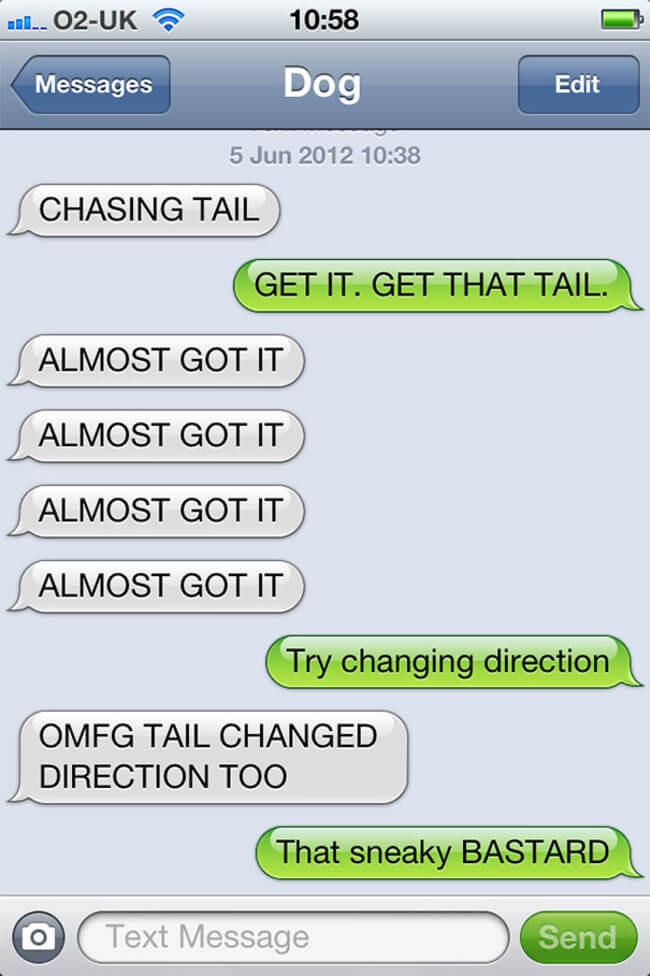 11.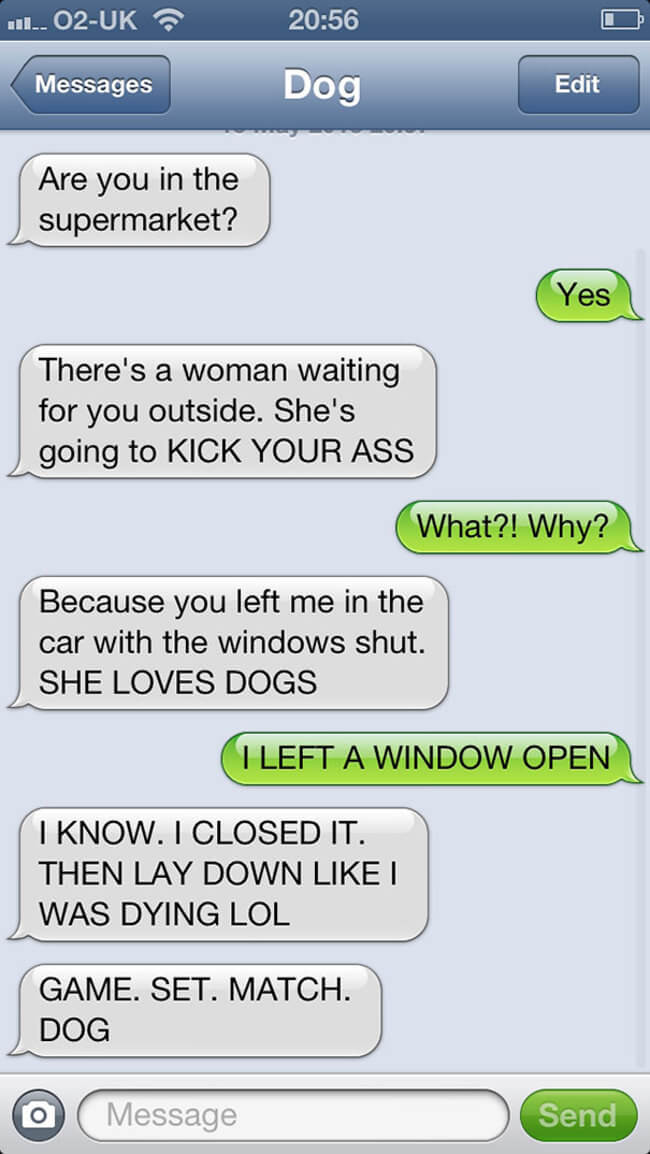 12.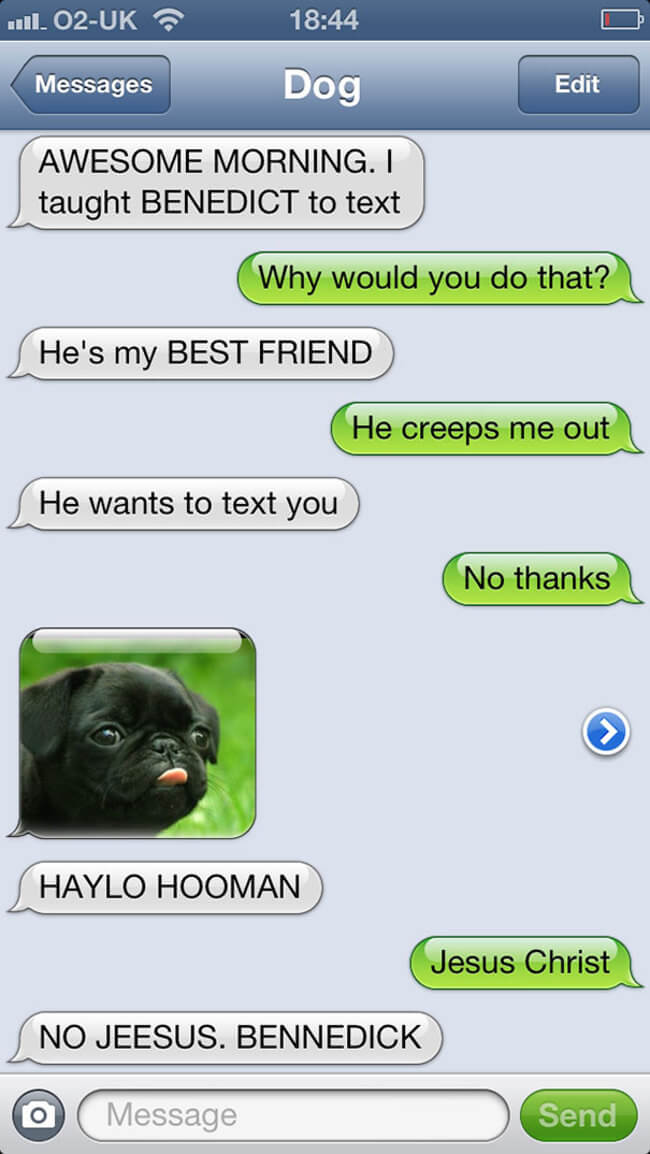 Texts from dog #13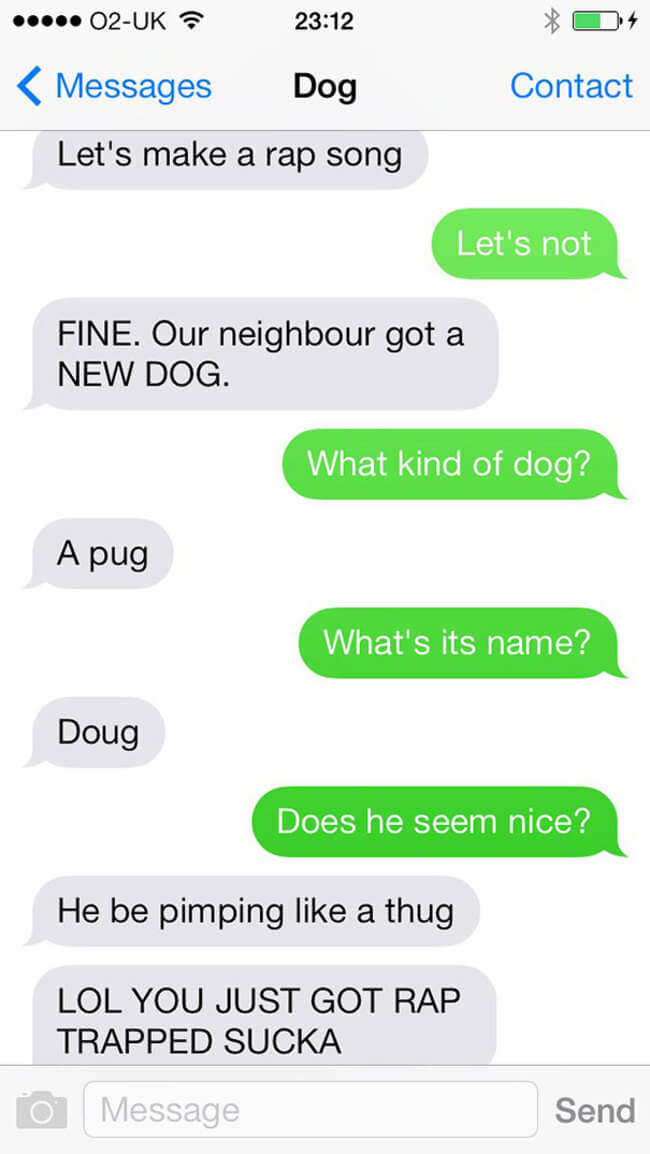 14.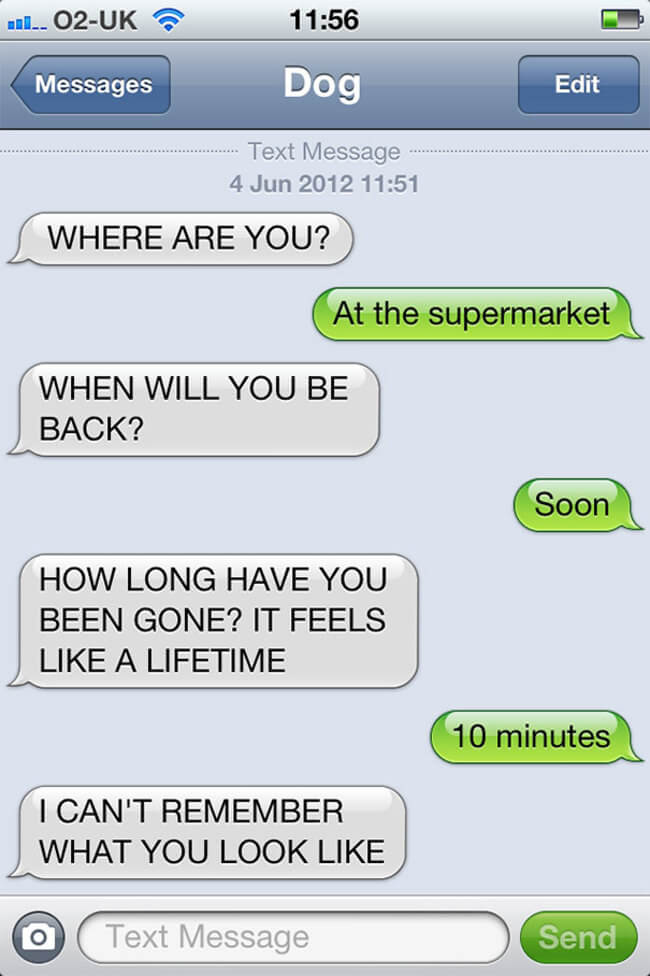 15.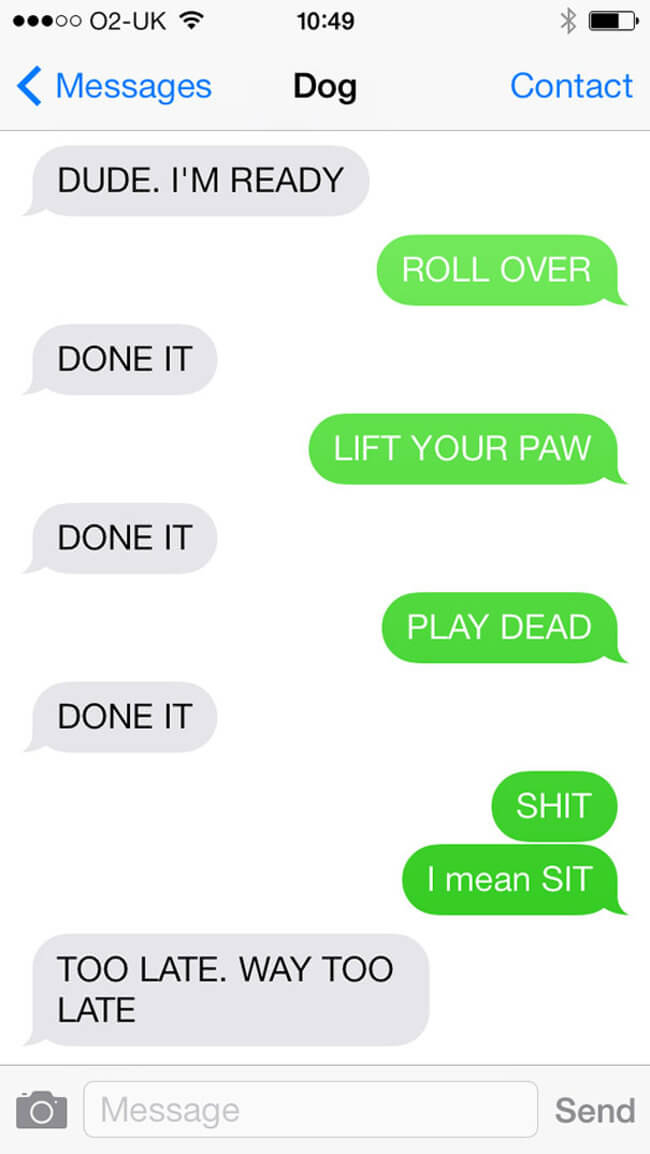 16.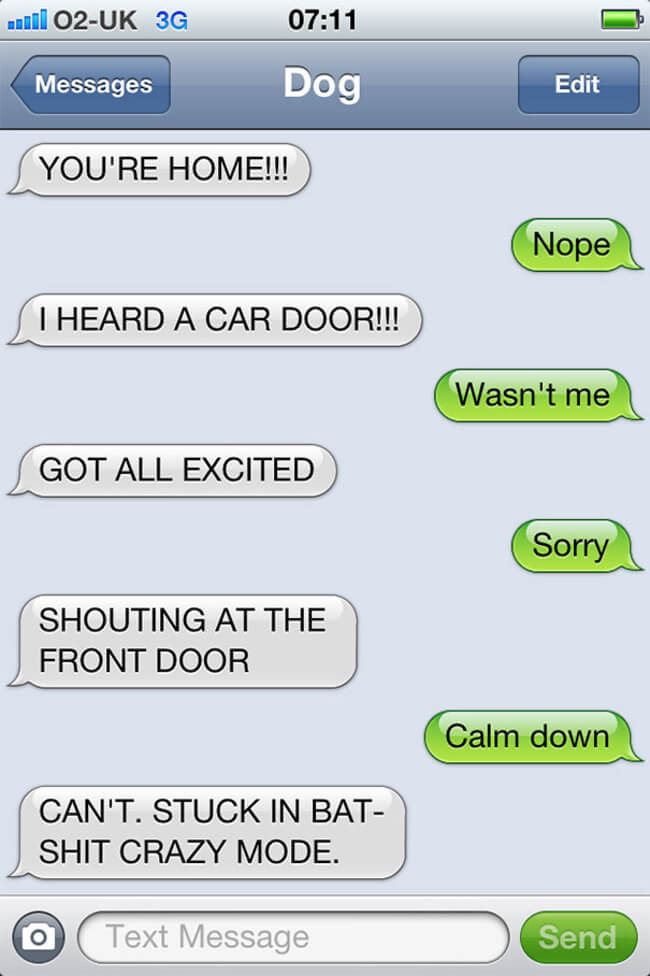 17.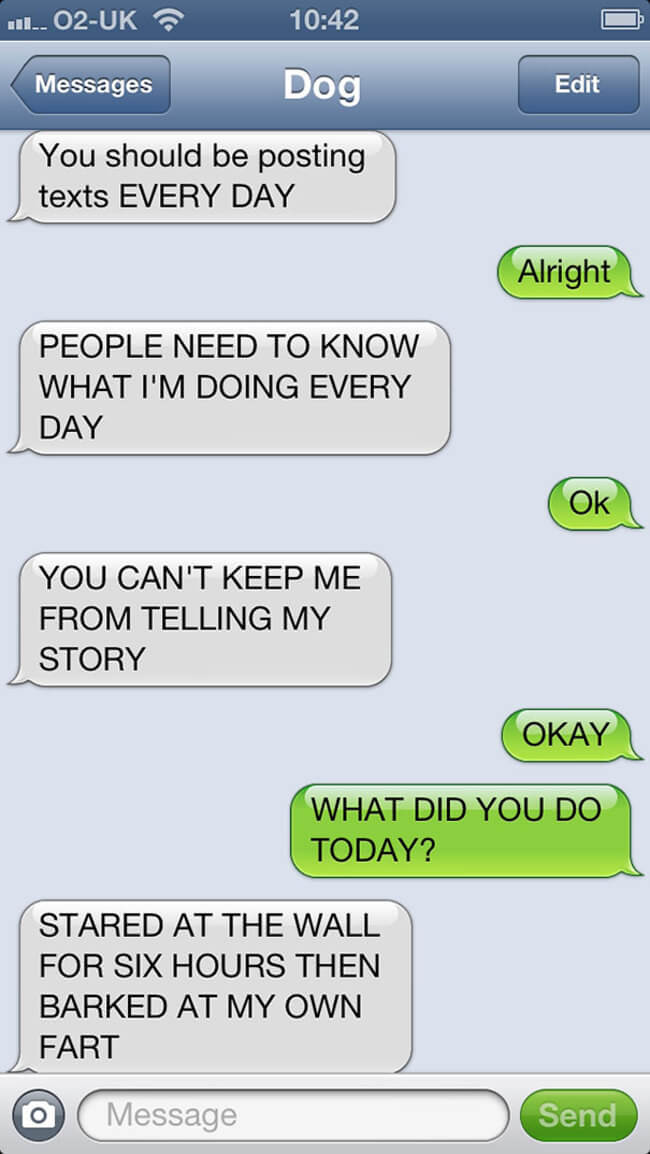 18.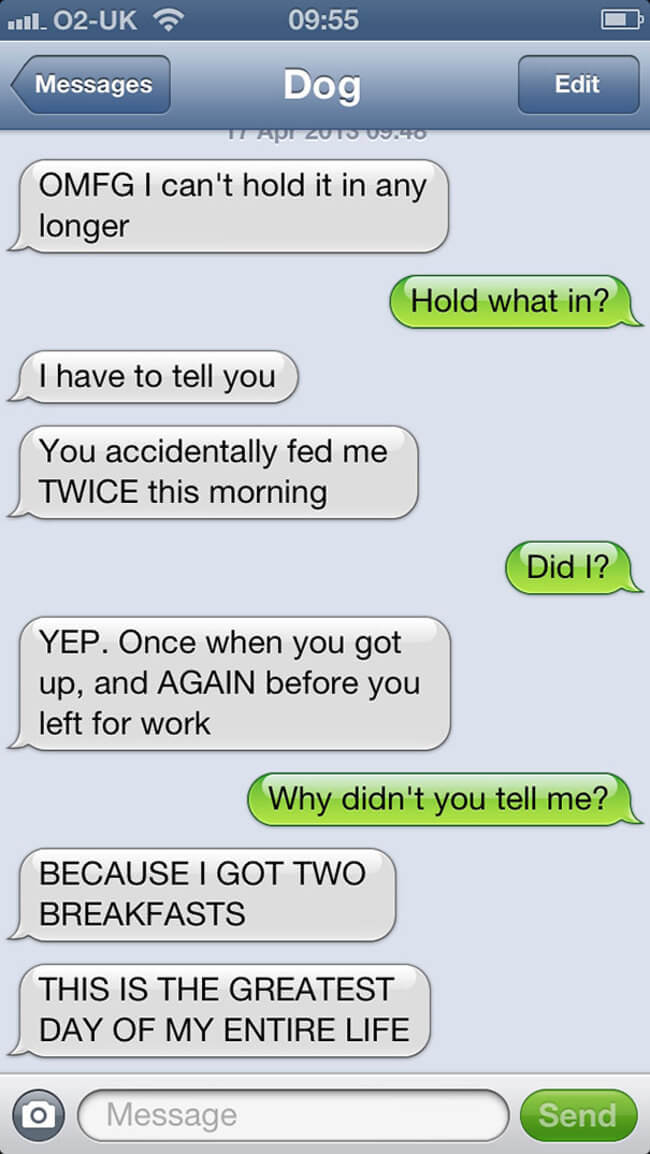 19.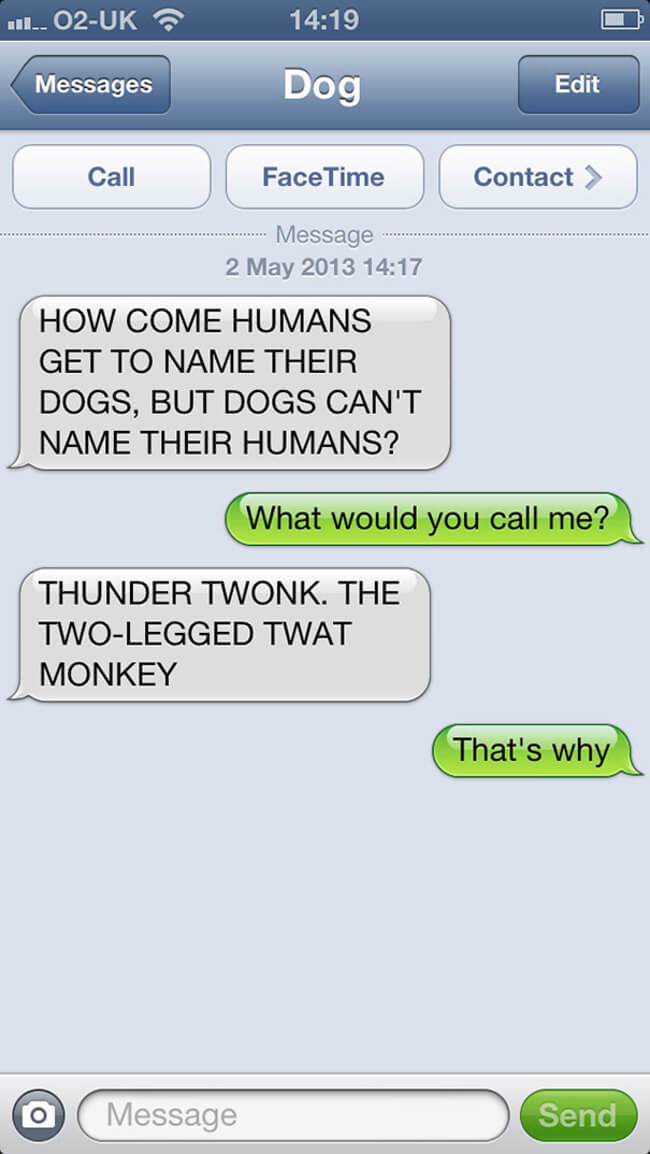 20.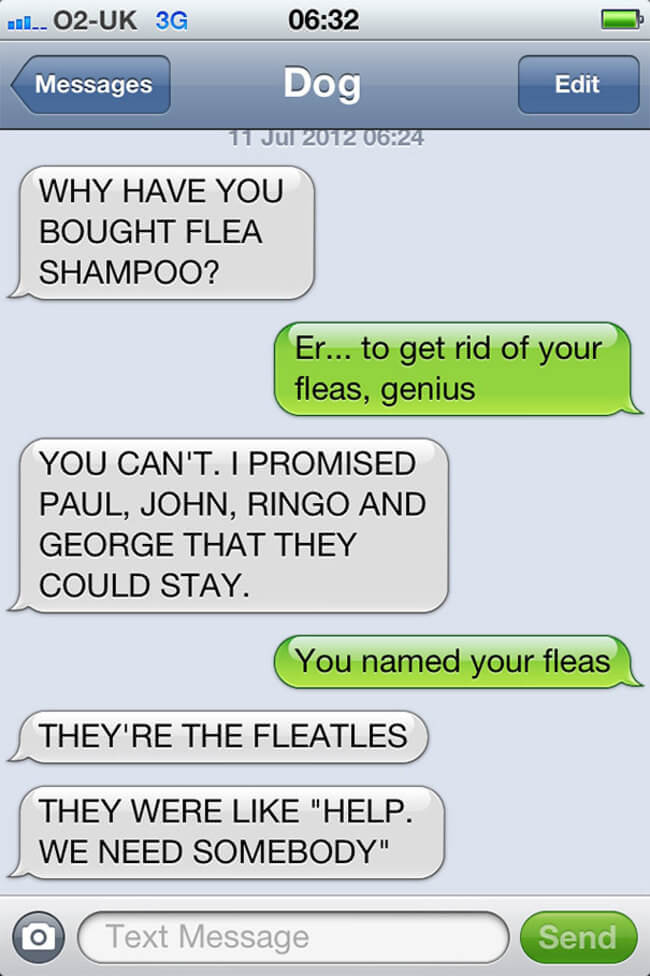 21.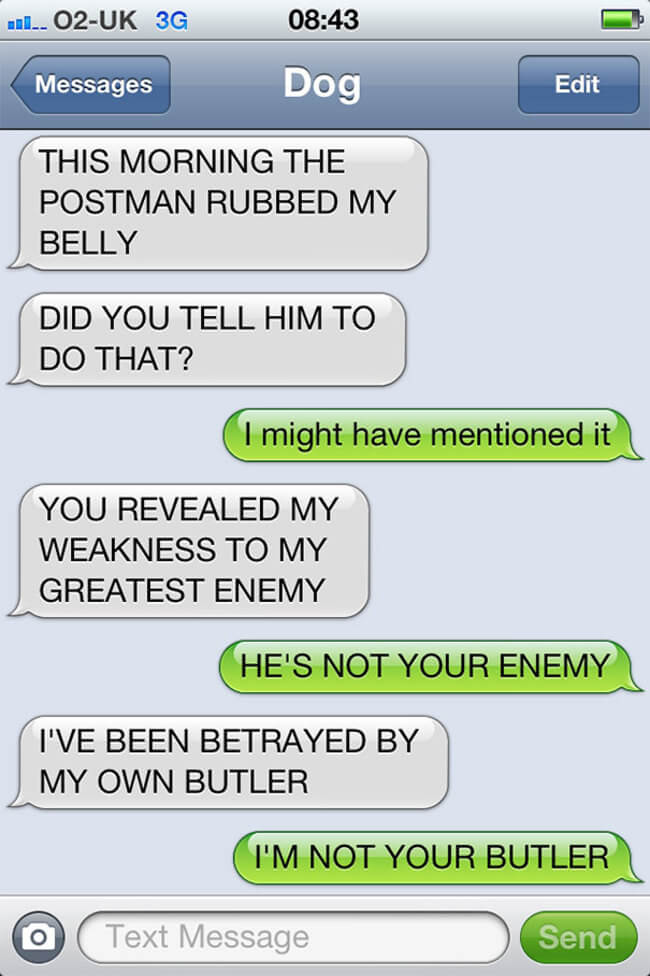 22.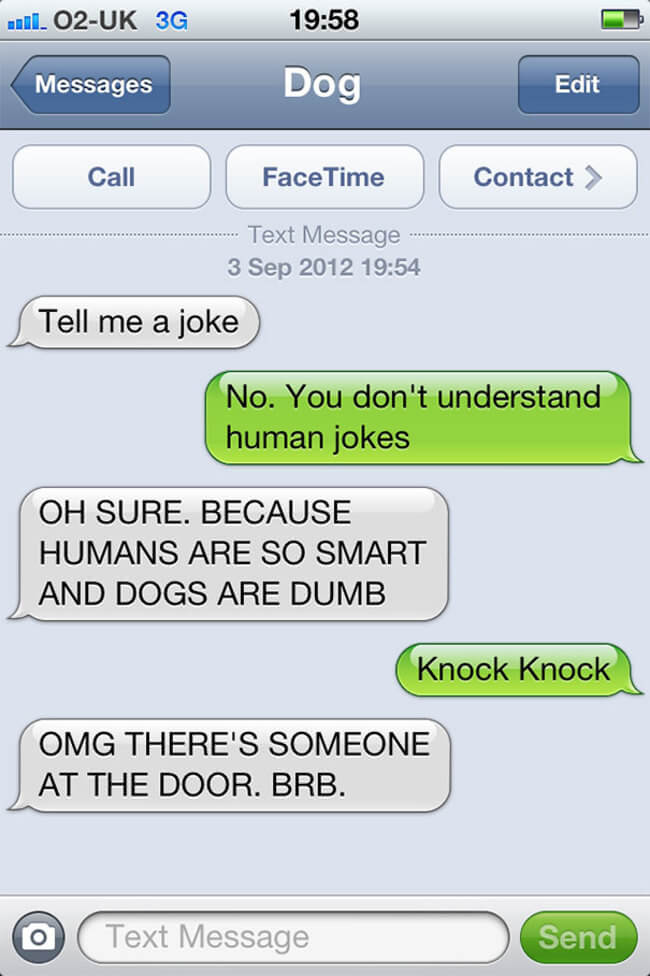 23.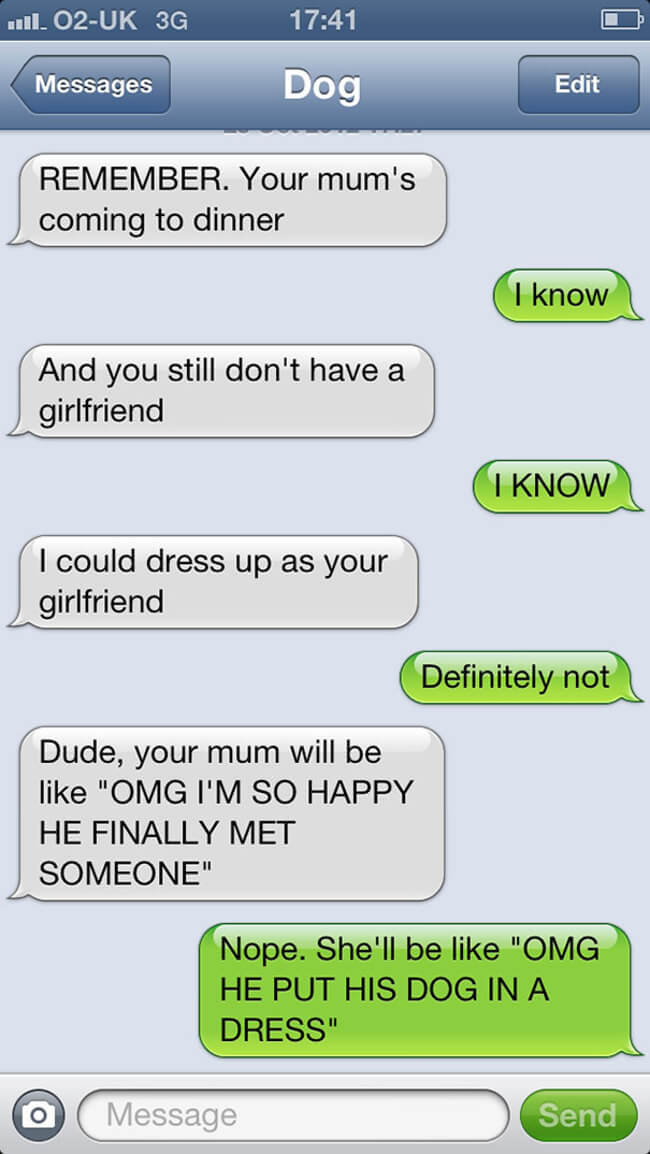 24.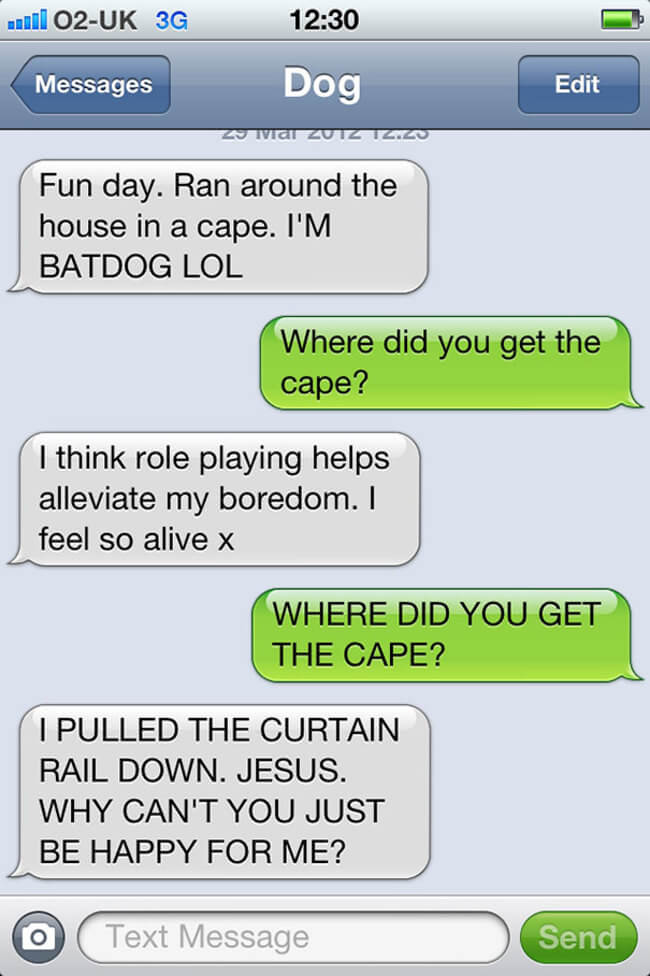 25.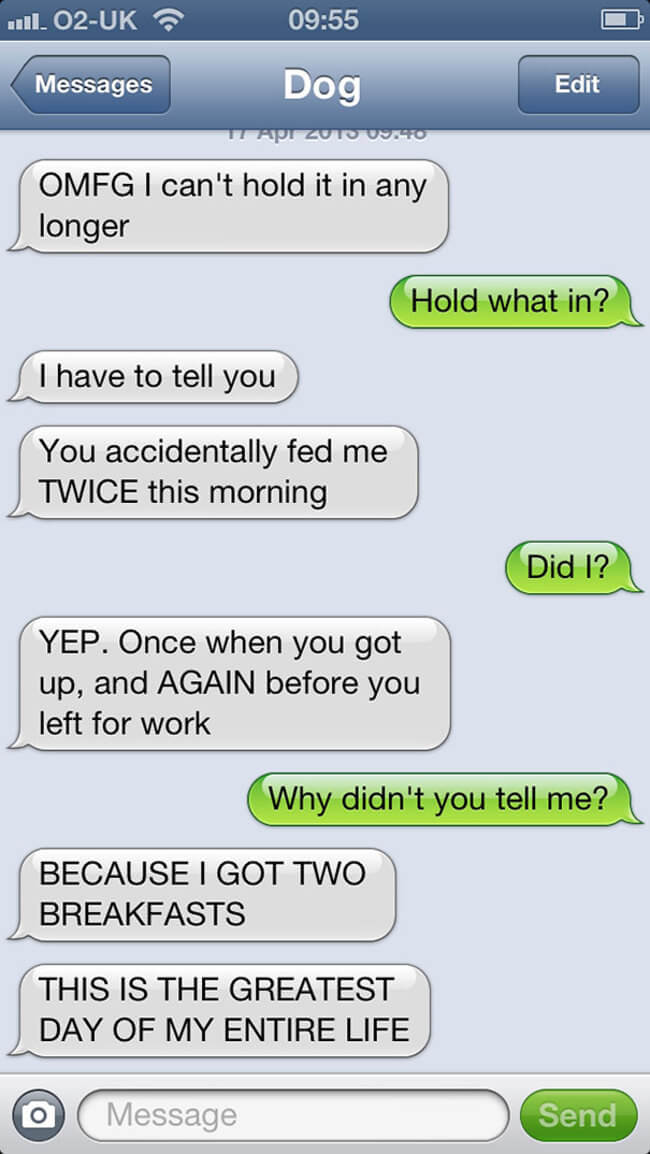 26.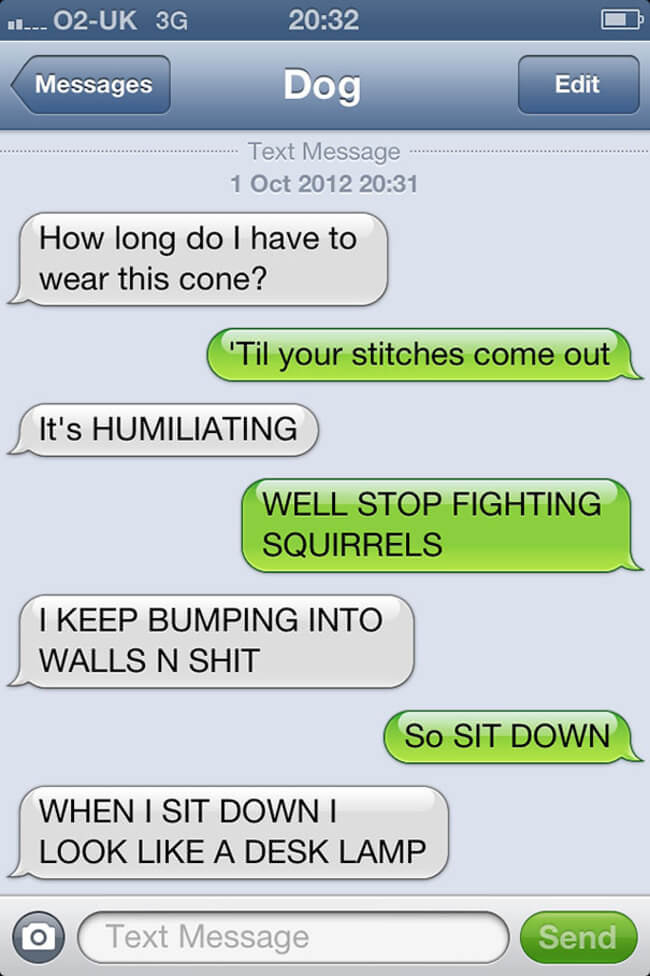 27.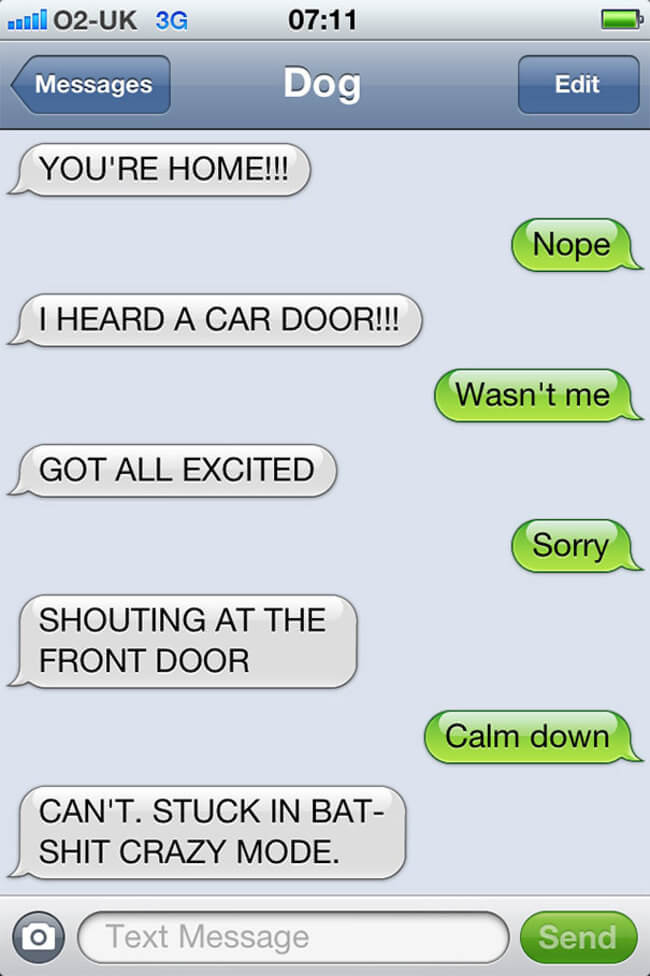 Did you enjoy these hilarious pictures of texts from dog? Don't forget to share the love with your friends.
Source: Imgur | boredpanda