Professional sculptor, Richard Stainthorp, began making wire creations in 1996. His intricate works of weaved wires feature beautiful designs of the naked human body, angels, and trees. 
Stainthorp expressed that his medium is often difficult to work with, but the reward is very satisfying. "Finishing each piece is like completing a really tough puzzle." He believes that the passion and emotion behind each sculpture is what is ultimately important, not the details. 
Stainthorp is incredibly motivated by the human body. His inspiration derives from the "everyday things that you see people do."
He states, "Almost everything we find exciting in the world, whether is be intellectual or adventure based, usually revolves around how we perceive our own being within a space, and the interactions we involve ourselves with. For each person the center of the universe is yourself, your being, and your body. Everything else is just your reaction to external stimuli. For me, there is nothing else that could possibly be more important to sculpt. I did make a goat though."
Stainthorp is a firm believer of individual creativity, that artists shouldn't try to mirror someone else's work, but rather "make something that you find beautiful and learn from you own making."
The "ideas will come to you..", he states. "…But it is only through creative process, and not the copying process, that new art is dreamt up and new ideas are born."
One thing is clear, Stainthorp has an exquisite creative process for creating the most alluring aesthetic. You can view more of Stainthorp wire magic below, or by peeping his website or Facebook.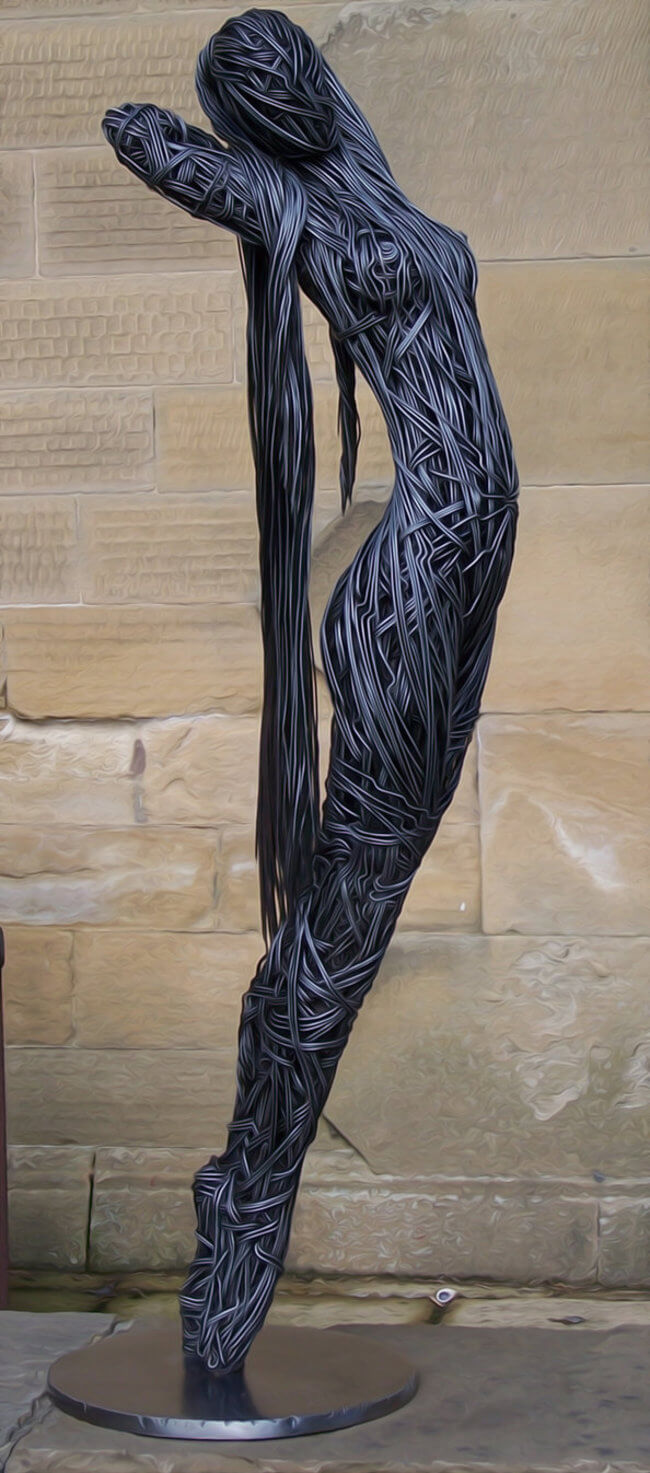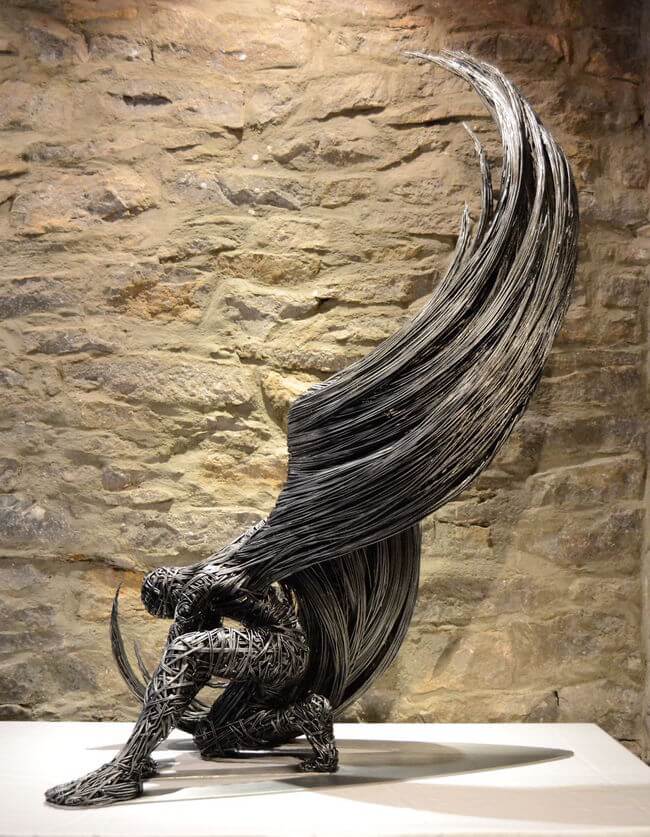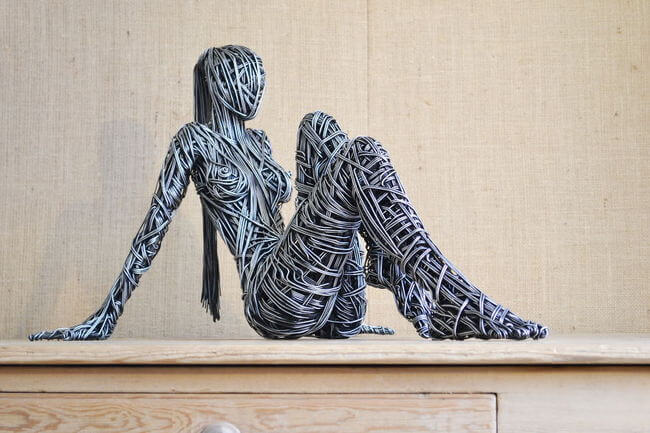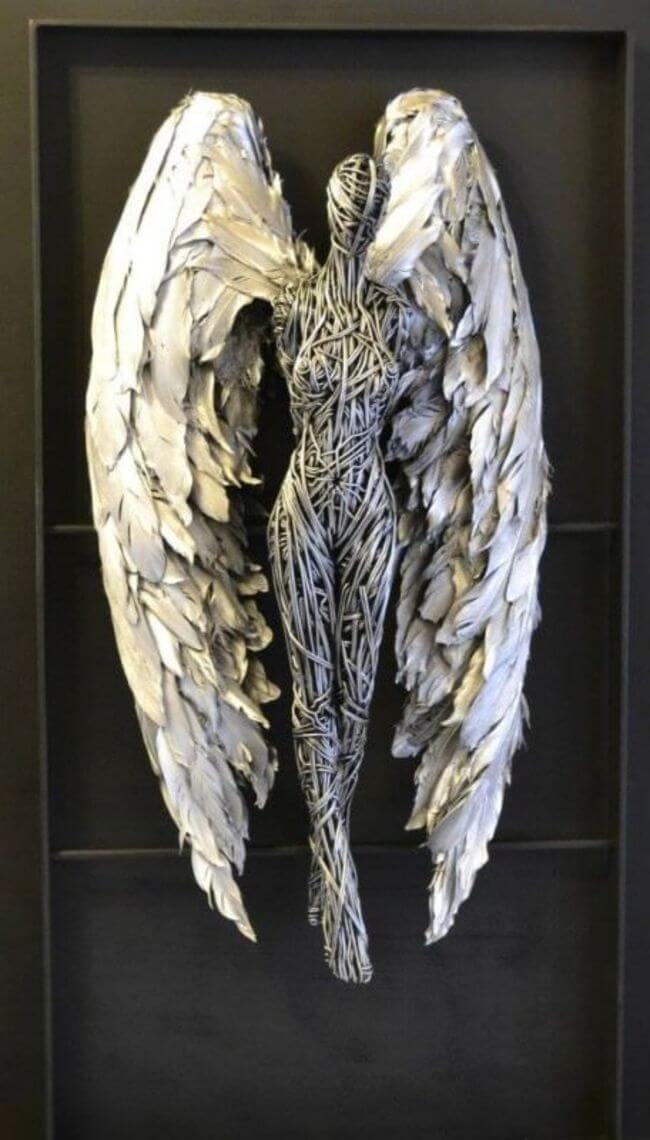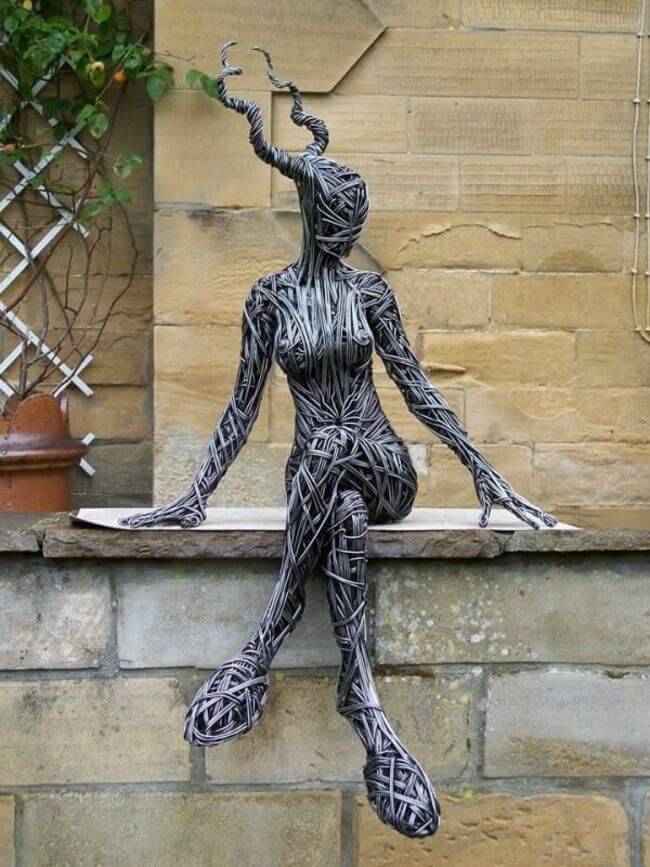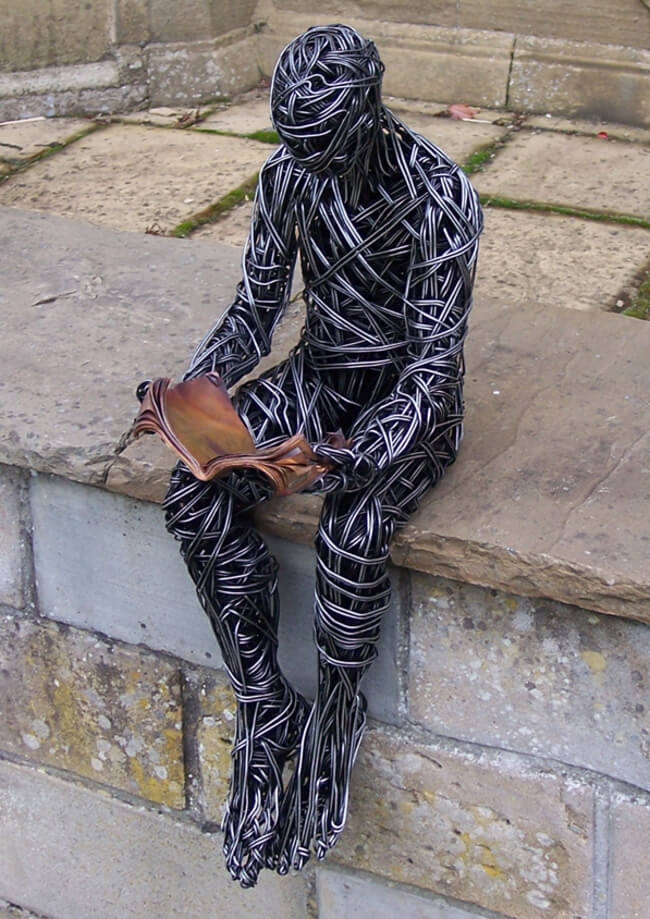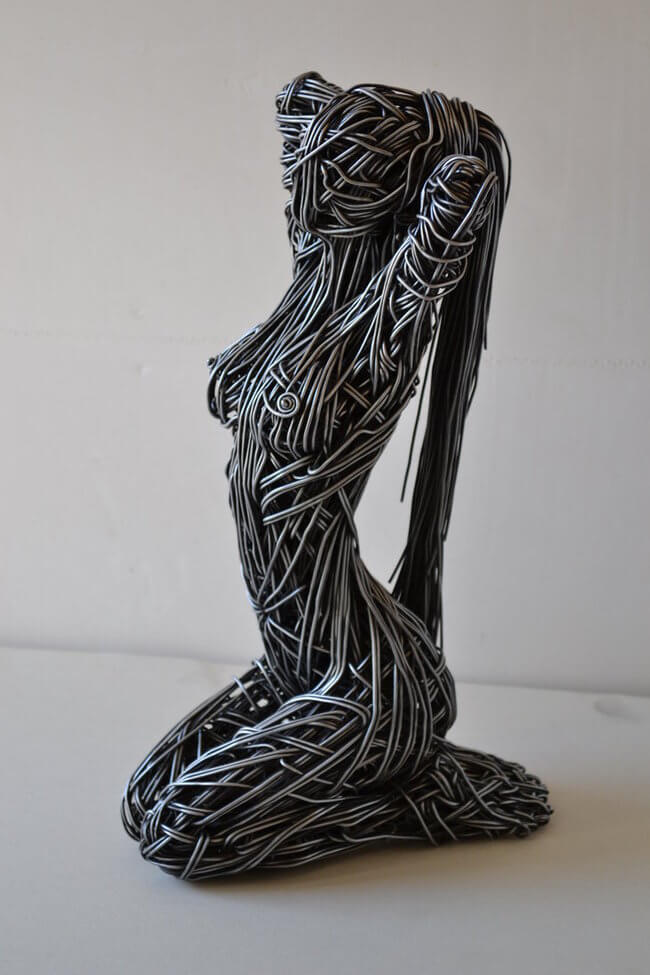 Source: Aplus