Looking through these Rick Harrison memes reminds me of my old man whenever he finds something from his past. Back then it was worth a lot. now, best I can do is $5. LOL
Among the most followed and appreciated American television programs around the world, there is Pawn Stars, show that introduces us to the world of the pawnshop business, where objects of all kinds are sold and bought whose value is also established based on their history.
The series is set in America's most famous pawnshop, the Gold & Silver Pawn Shop located in Las Vegas and run by the Harrisons, an American family made up of young Corey, his father Rick,and his grandfather Richard Benjamin.
Joining them are Austin Russell, a friend of Corey's nicknamed "Chumlee", who had been working with them for 5 years when the first season started.
Before we get into the Rick Harrison memes let's learn who is Rick Harrison?
Co-founder and co-owner of Gold & Silver, Rick Harrison – nicknamed " the Fox" for his excellent business acumen – was born on March 22, 1965, in North Carolina.
He started working in the pawnshop business at the age of 13. After founding the famous pawnshop with his father, Rick left high school because thanks to the shop he was able to earn 2,000 dollars a week.
"I'm Rick Harrison, and this is my pawn shop. I work here with my old man and my son, Big Hoss. Everything in here has a story and a price. One thing I've learned after 21 years – you never know WHAT is gonna come through that door."
But because the web is an amazing thing, another great reason why he became such a huge internet personality is the ton of Rick Harrison memes based on him.
Take a look!
1. Starting with something light and breezy!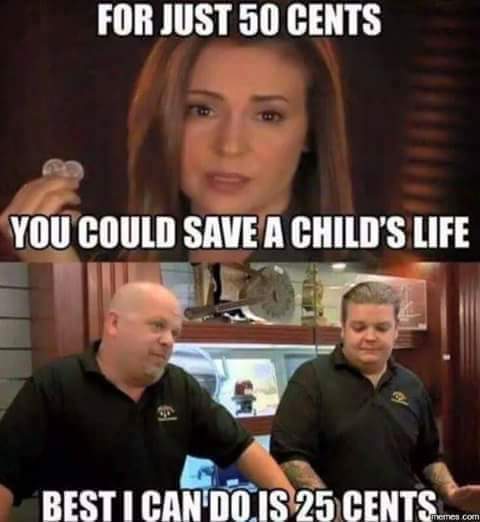 2. That Really Isn't a Lot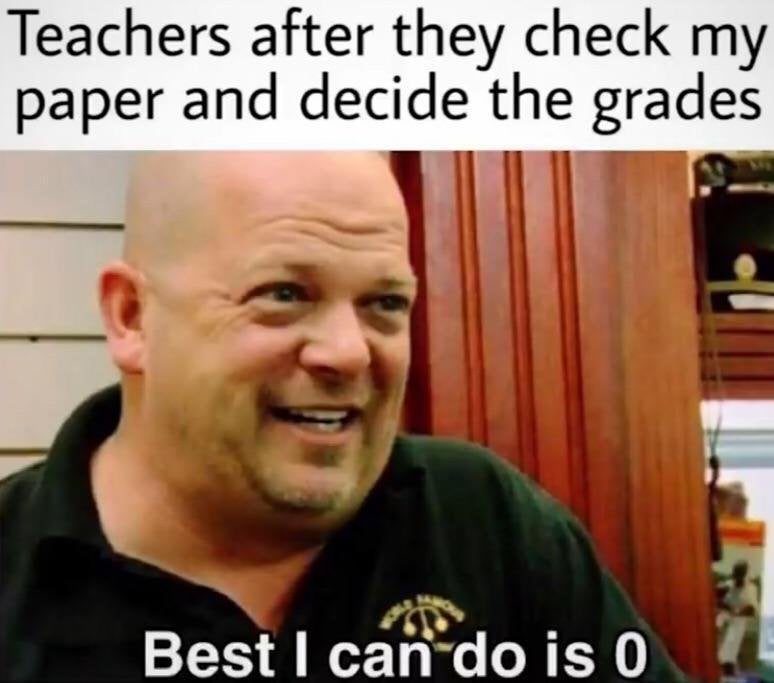 3. He. Is. Not. Gonna. Have. It.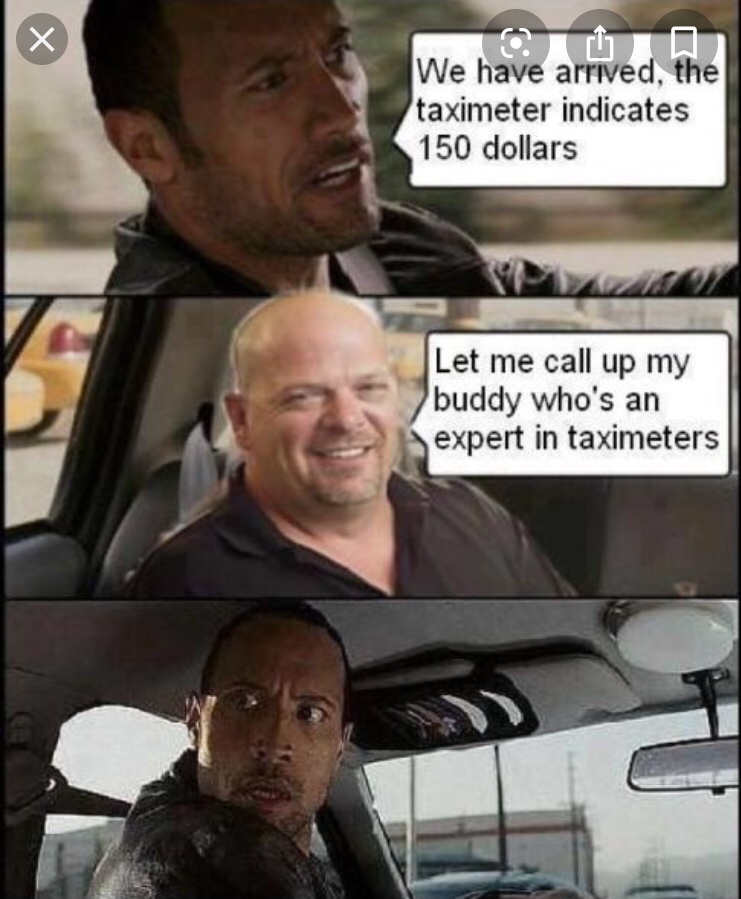 4. A Little Tribute to Imgflip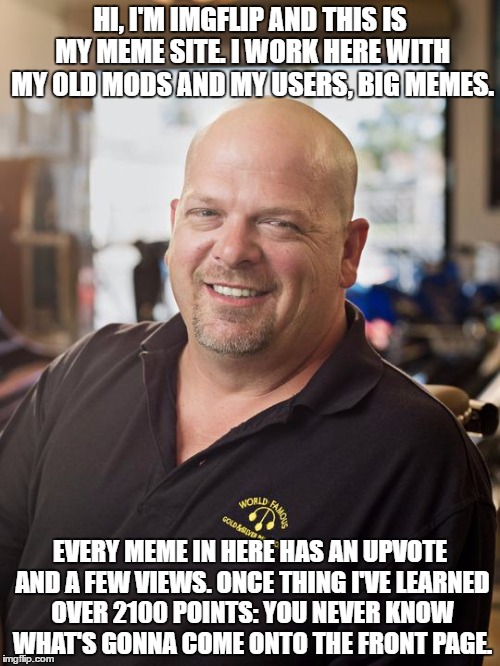 5. How Many Buddies Does He Have??!!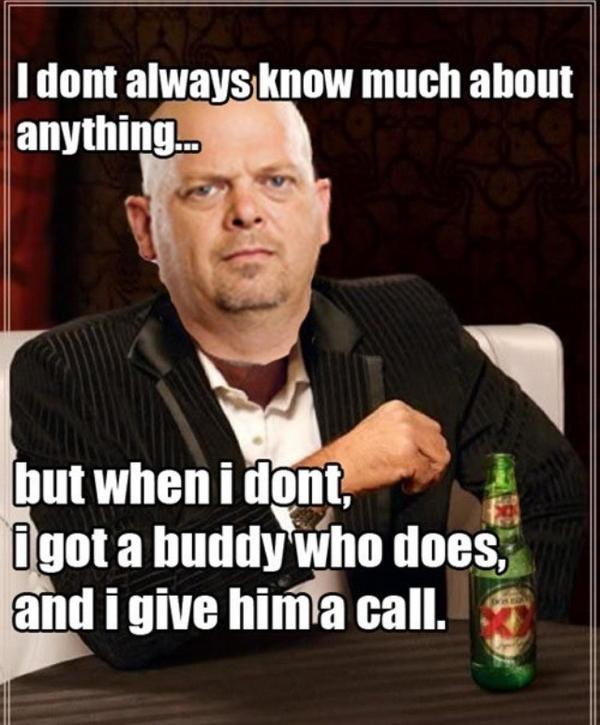 6. What Will Happen Necks Time at Pawn Stars?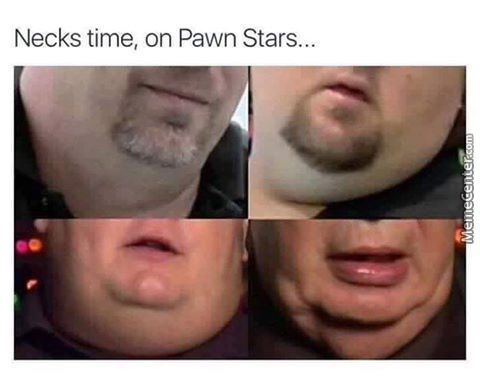 7. Careful! This Is Extremely Important!
8. Rick Harrison Surely Isn't Very Progressive, huh?!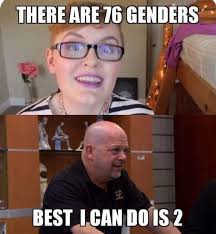 9. Literally Everyday On the Show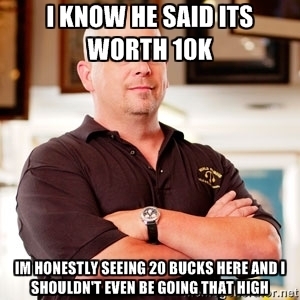 10. No One Can Truly Accept a Water Damaged Object!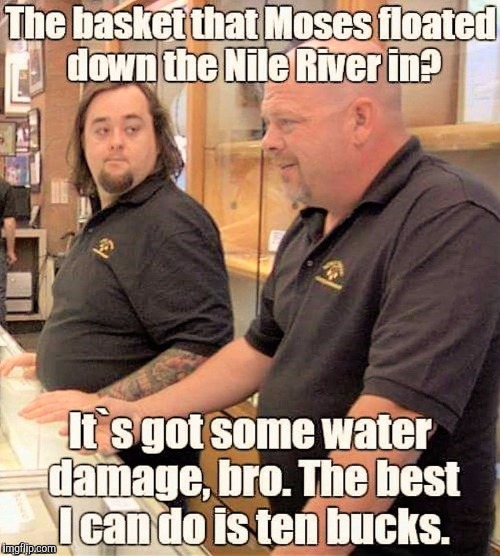 11. ….And That's Cause You're Family!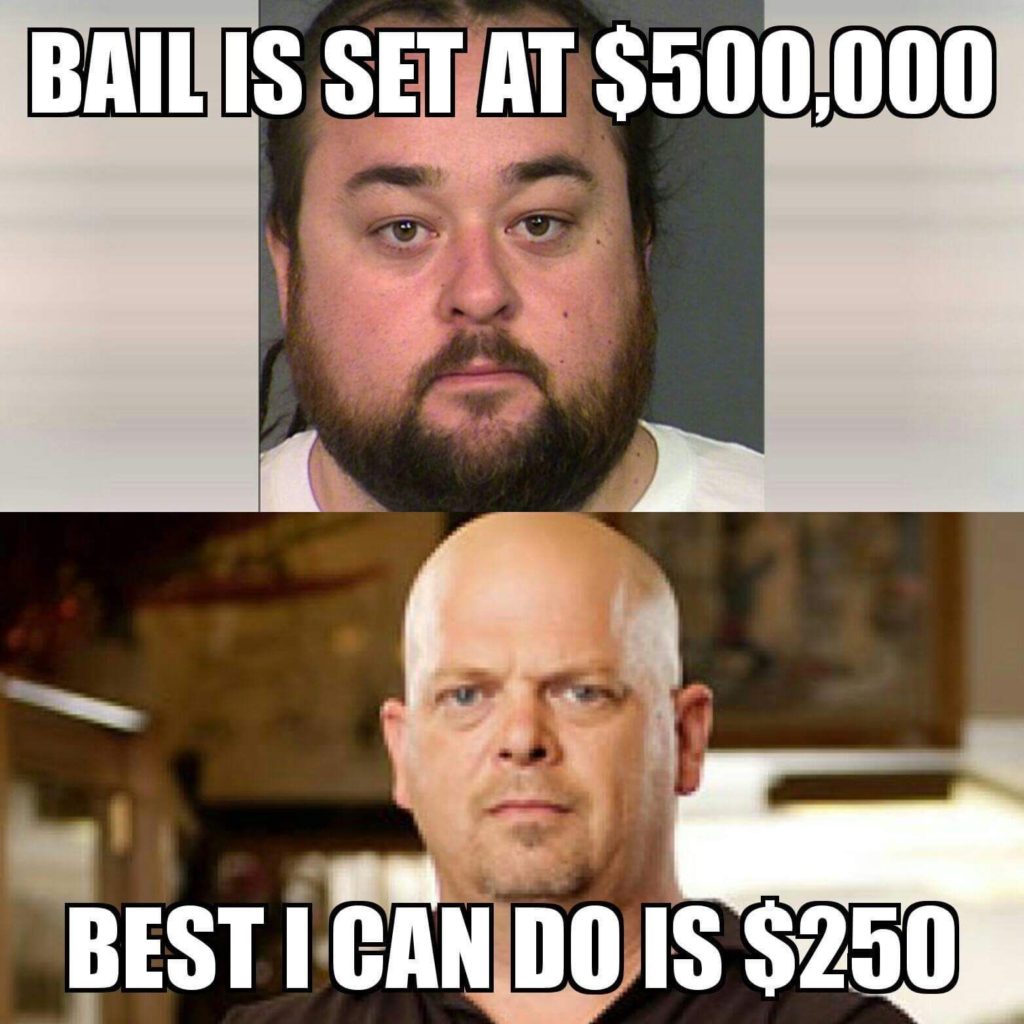 12. Who Hasn't Experienced Something Like That?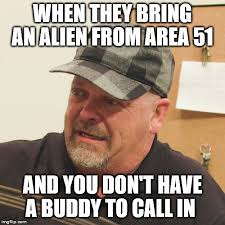 13. The Deadliest of Them All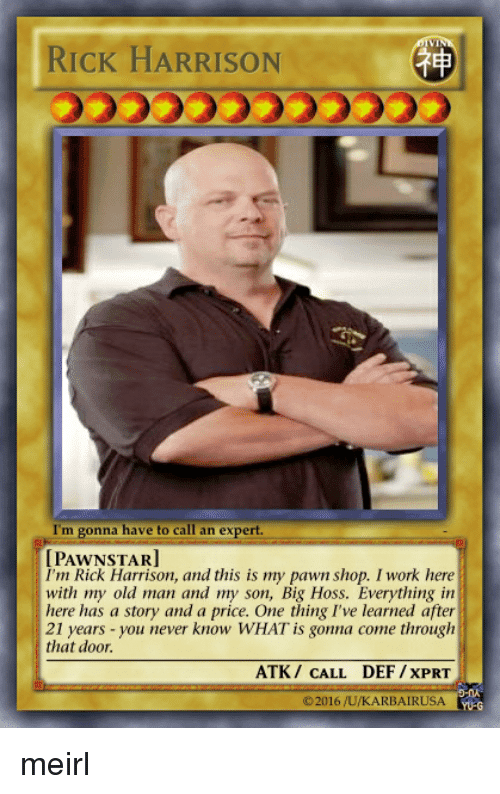 14. In All Fairness, Not Everyone Loves Rick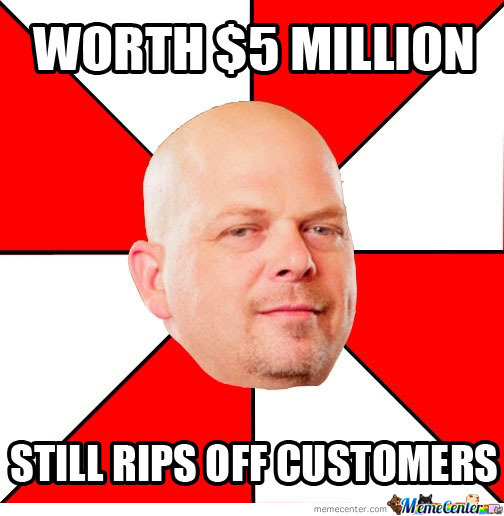 15. Rick got his lines confused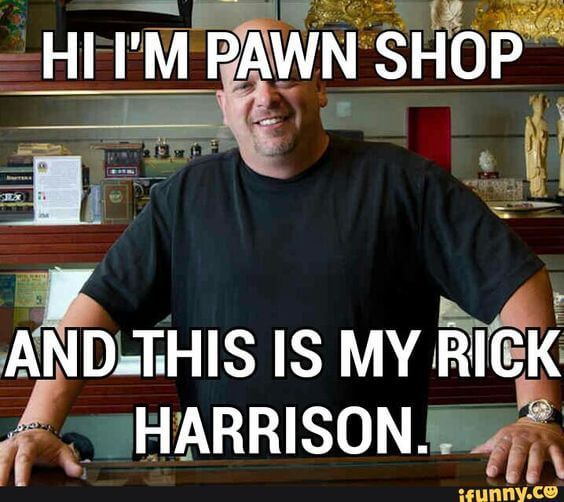 16. Not sure if this is the best Rick Harrison meme or not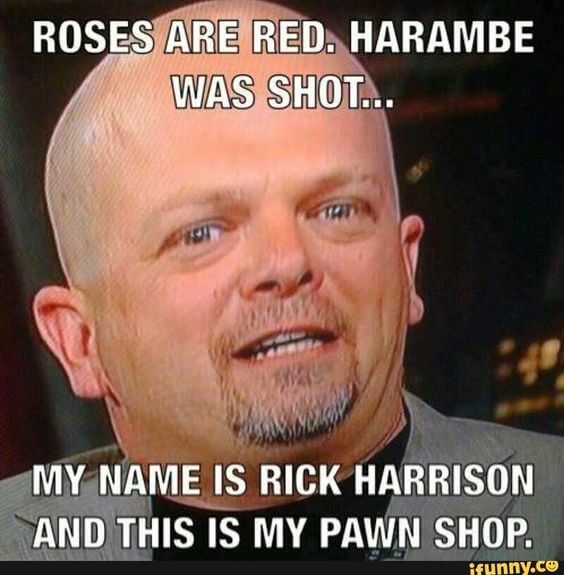 17. He thinks he could have gotten a better deal here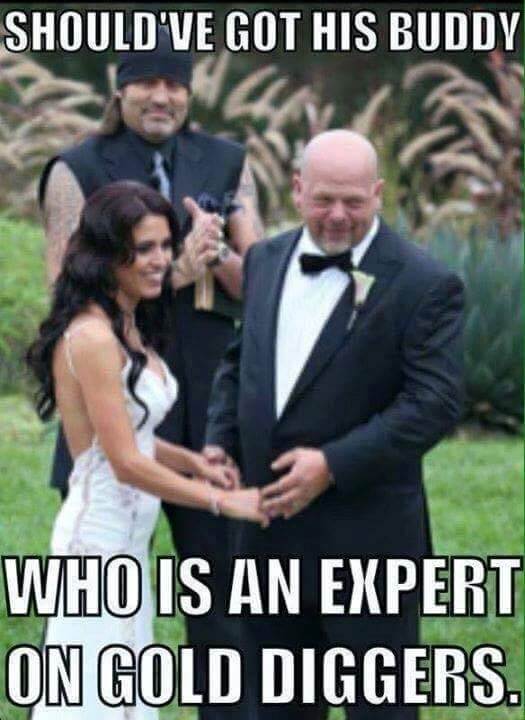 18. Best I can do is 20%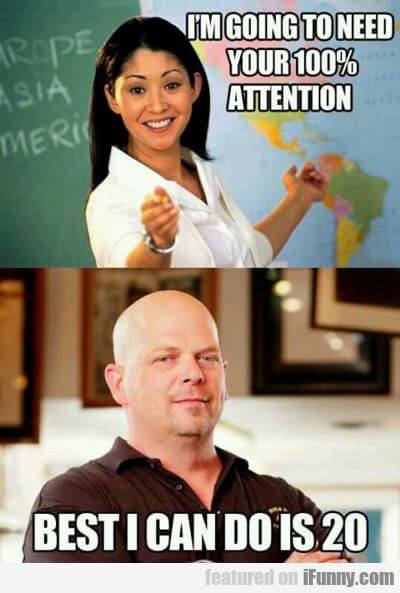 19. The best of the Rick Harrison memes we have here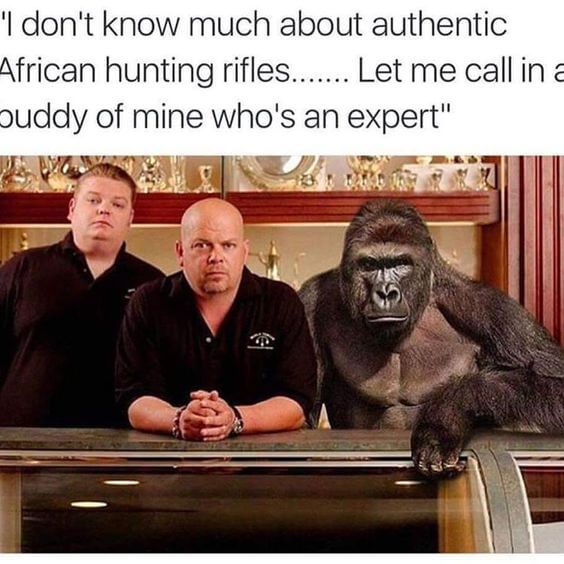 What's your take on Rick and his family show? Let us know in the comments!
If you enjoyed these, please check out these articles about: